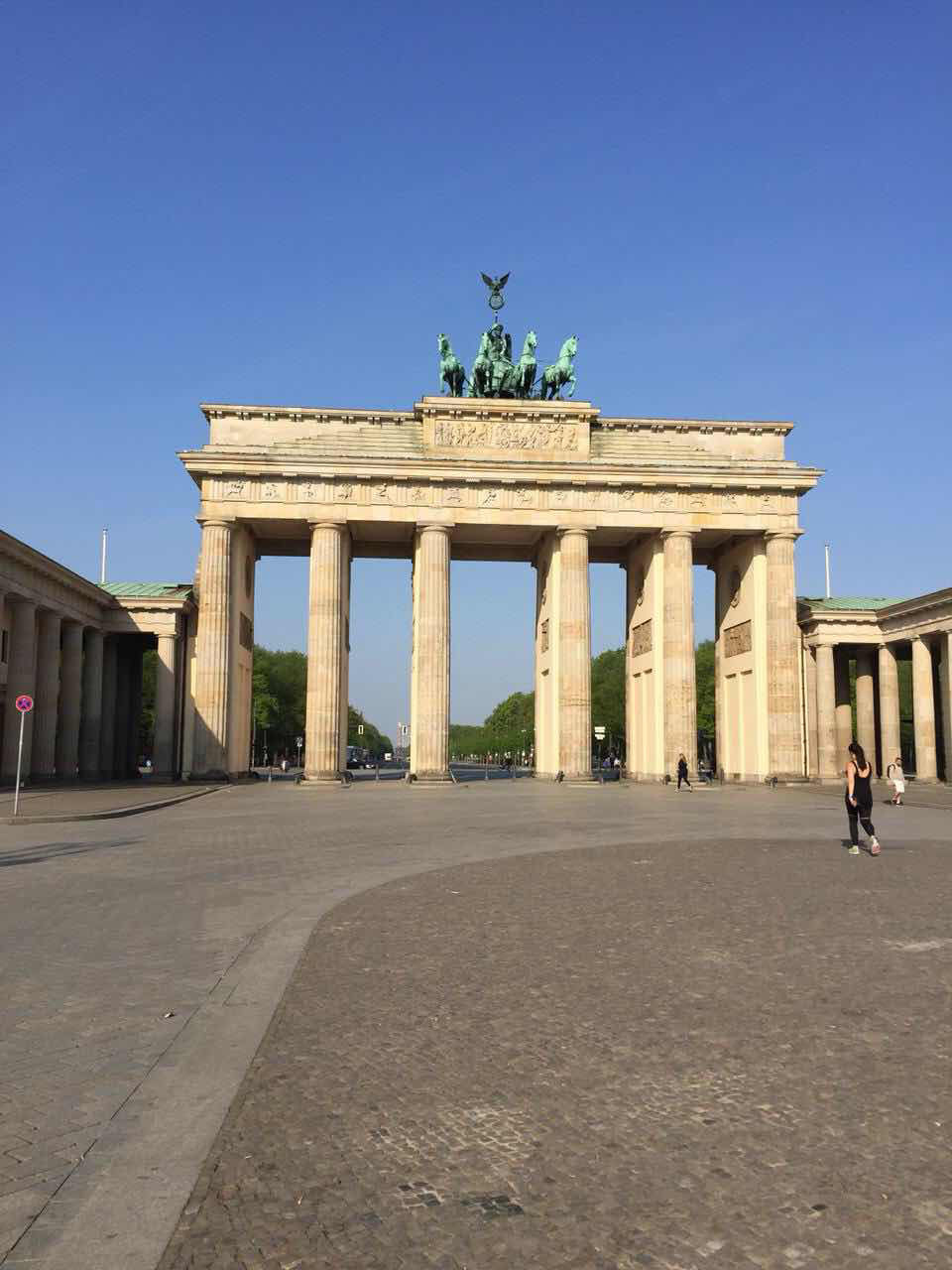 After all the planning I finally boarded my flight to kick off my some what solo trip across 5 countries, 7 cities in Europa spanning 3 weeks!
First stop.. Berlin!
Why Berlin? I do have an interest in history and Berlin lives and breathes history in every corner. I landed in Frankfurt post a long 9.5hr flight from Bangalore, picked up a friend of mine and set out on a 4 hour train ride to Berlin. I had booked the tickets in advance but did not reserve a seat! Who would know it would take us walking thru 3 bogies to find 2 seats! We reached Berlin around 6:30pm, caught a bus to our hotel, checked in and then decided to step out for a quick dinner.
Berlin being the capital was buzzing with tourists and hence a lot of the sign boards and spoken language is English. Day 1 we decided to start early with a walking tour which starts at Brandeburg Tor and goes around the city. We reached the Tor at 9am and learnt that there is a free walking tour at 10am by Sandeman's New Berlin co. Sarah, our tour guide was brilliant. Over the next 3 hrs we covered almost all sights in Berlin - Brandenburg Tor, Holocaust memorial, Hitler's bunker, Topography of Terror, Checkpoint Charlie, Gendarmenmarkt etc. A very informative tour covering the entire history of Germany. I would definitely recommend it! Did I mention it was FREE! Of course, you do tip the guide in the end :)
Amongst all the sights our next pick was the Berlin Cathedral and what a majestic one I must say! There is a beautiful sense of calmness that descends on you when you step into the Cathedral. The beauty of the stained glass dome, the gold center, the sound of the organ in the background is a recipe to leave you awestruck. We embarked on a climb up 200+ stairs to go up to the dome for the view. It provides a 360 degree view of the city - the Fernsehturm, the red roofs, the river etc. Great photo point for those who need their DPs!
Our next stop was the DDR museum which showcases the life of folks in East Berlin. Going through it, it does seem they had a life very similar to ours- education, work, recreation etc. Yet their struggles for freedom is well captured through photographs of various attempts made by them. A good choice to get a peek into what life was like..
We then decided to head further out to the East Side gallery - a part of the Berlin Wall painted by street artists from across the world.. a place for a relaxing evening with food, music and drinks..
Day 2 we wanted to venture into a little more detail at the Topography of Terror and Checkpoint Charlie black box to peek into the rise of Hitler and the advent of Cold War. After a bit of rest and seeing my friend off I decided to wander a little bit into the Holocaust memorial. I have been quite fascinated by the design.. it speaks of the journey of the Jews, the ups and downs, the varying degrees of pain and the different ages.. I decided to wander a little more around the city to then settle down in one of the squares, enjoying my evening tea and some great music ..
Berlin has had such a tumultuous past, yet the country hasn't shied away from having displays of it across the city. Its a reminder to everyone that we learn from the past, enjoy our present and hope for a great future!
Next stop... Prahaaaaaa
Follow me: https://instagram.com/curiousboho