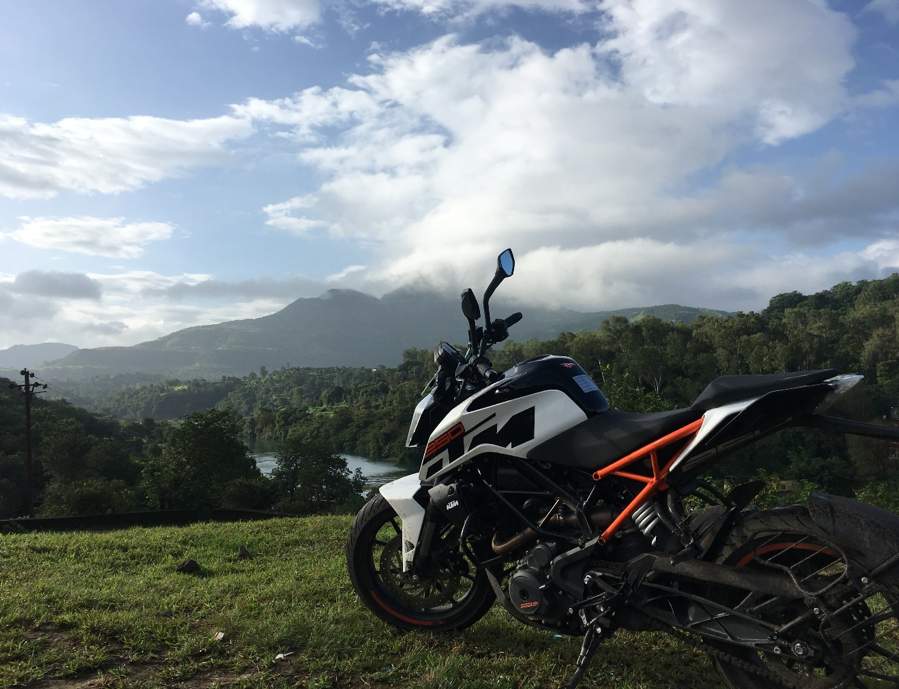 Inside each and every one of us is a cry, a longing for a better life. A life to escape the monotonic cycles of this life. And whenever we get a chance, we just set the wheels in motion to break this paradigm and live young, wild and free. Bhandardara is just a glimpse of what the monsoon holds for people is the Western Ghats but at the same time that glimpse is enough to save the day.
A great person once said, "No matter how much the rain devours; how loud the clouds sore, A young lad rides on his wheels and rides on with a roar"......And that great person was me an year ago.
Road to Bhandardara:
If you are from Pune and are finding your way to Bhandardara, head straight towards the Nashik highway for it will be your stairway. Since this trip is specifically on a pair of wheels, 1 pair to be more specific, so I would suggest to get your rides checked properly beforehand and keep your toolbox at disposal. The distance between Pune to your destination is about 180 km. From the moment you touch Nashik Highway, head straight towards Nashik. Well the highway is super awesome so you can taste the thrill of speed here but be sure you don't miss Alephata because this is where you need to leave the highway. The road ahead will be a little tiresome during the monsoon but you will get through and when you do, this view will await you at Bhandardara.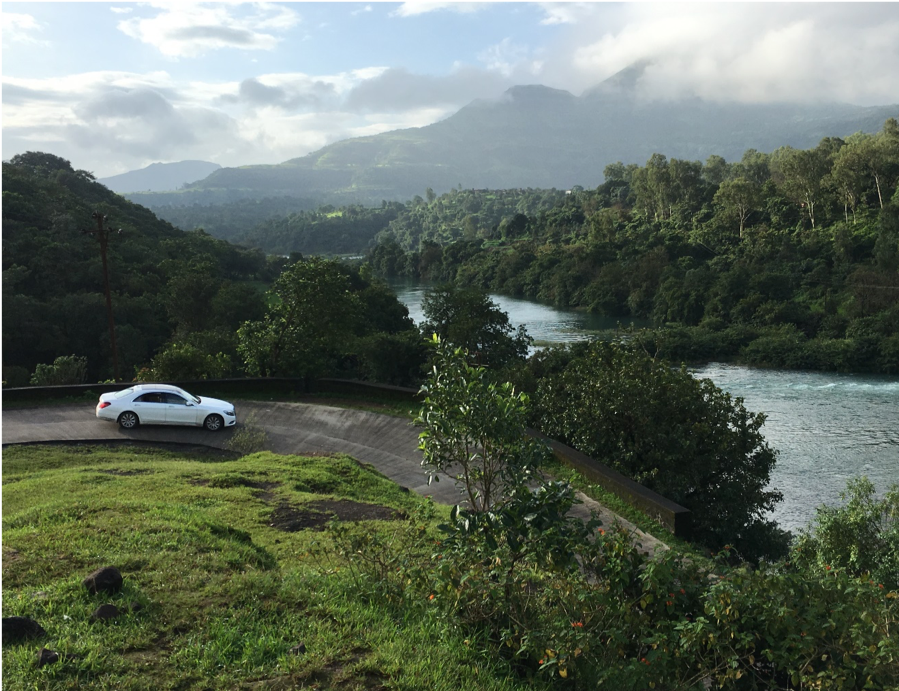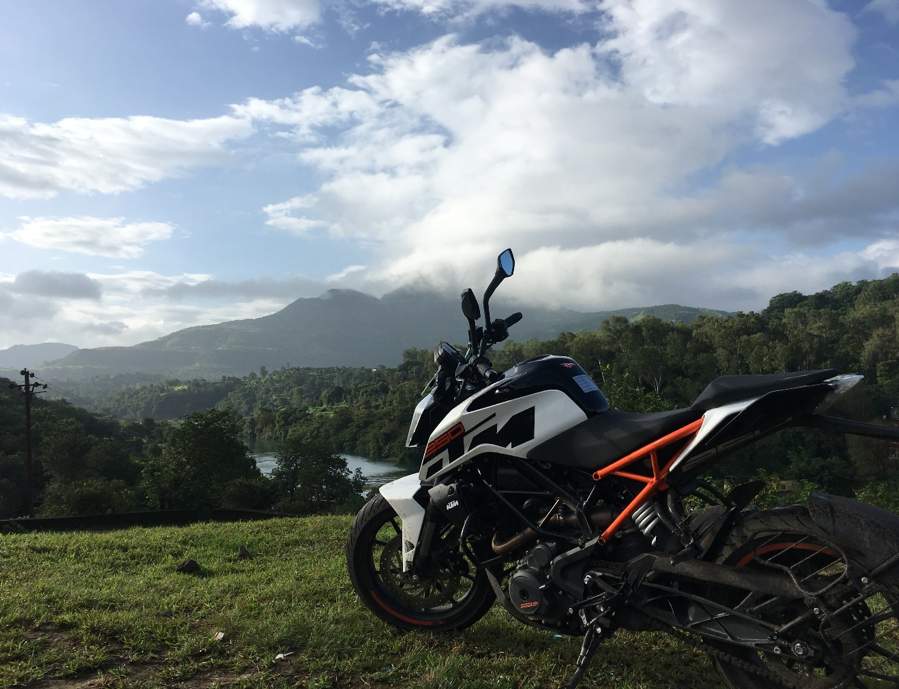 Isn't the view defining serenity! Well this is just the tip of iceberg, the real beauty lies beyond. As you climb uphill you will soon reach the gates of 'Bhandardara Dam' and the reservoir it oversees. For us, we were lucky that the gates were open and the water was on the brim. You also make sure that, you visit this place during monsoon because then you will get a chance to adore the beauty that is this place.
What's the catch?
Well, there isn't any. Bhandardara is small town and there isn't much to the town in itself. But the nature is at its best here. So don't expect 5-star treatment, instead bring the hipster out of you and enjoy the landscapes of God manifested by Human.
When you finally reach the dam, it will somehow look like this if you are lucky. You can easily score some snacks here so you don't have to bother about that.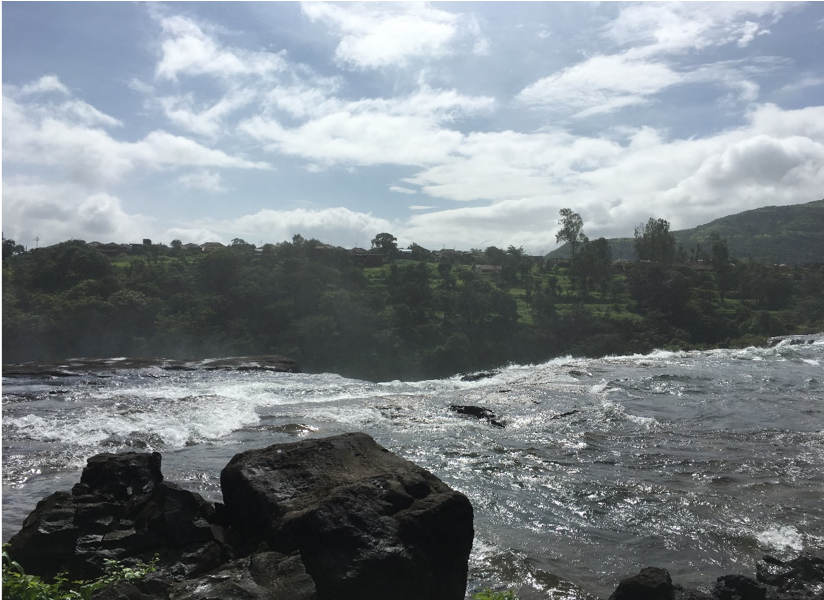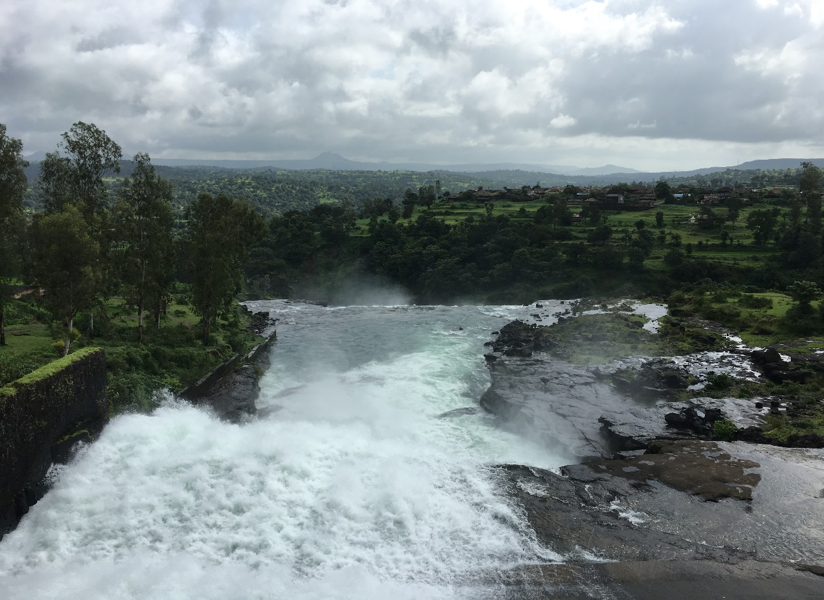 Things to do
Well, the first and the very first thing is to let the nature speak because that music can bring out the best in you. Other than that, here is a list of things you can do in Bhandardara.
• If you going to be a hippie, then stay like one by putting up a tent right by the lake. Note: there are numerous camping organizers you contact for the same, otherwise you can have own go at it
• A barbeque night under the shimming stars with cocktails, a night you would remember for all your years on earth
• Enjoy some boating time at the lake. I am not sure if kayaking is allowed down here, but if it is go for it.
• Swimming in the lake's pristine water
• Watching the sunset across the mountain. I don't remember myself doing that but would have been amazing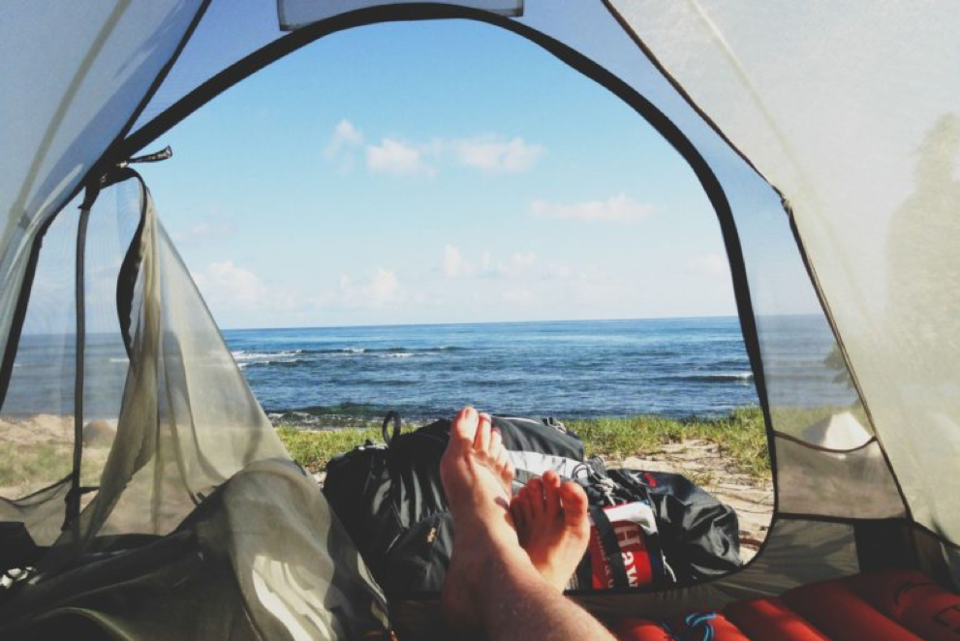 Apart from these chronic activities, you are always welcome for some thrill. Take up your wheel and start down for 'Mount Kalsubai'. Although it's just 'Kalsubai', I love calling it that way because it is the highest peak in Maharashtra. Yes it is! So trekking up the Kalsubai would be enthralling. It is not for the faint hearted but then 'darr ke aage jeet hai'. Kalsubai is around 15-20 km from Bhandardara. So I would suggest leaving early in the morning. You can have breakfast on your way to Kalsubai. Before you make the climb, please make sure you carry these things because it's a long way up.
• A water bottle or two each.
• Some snacks on the go
• Trekking gears (Shoes, Jackets, etc.)
• First Aid
• Positive Vibes (most important),
And you are all set to conquer the best of Maharashtra.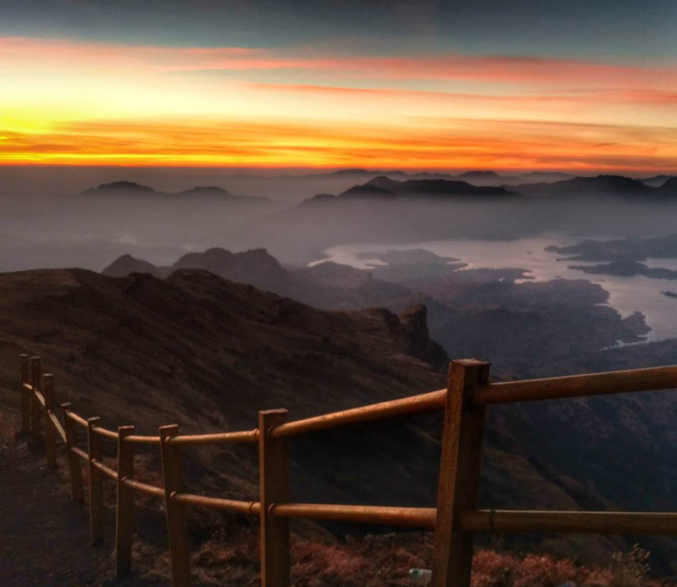 There are numerous waterfalls and a specific temple place near Bhandardara. You can visit those if you get time. But like all journeys, Bhandardara comes to an end with tiresome legs after rolling down Kalsubai. But one journey leads to another and as Dr. Seuss said:
"You'll be on your way up!
You'll be seeing great sights!
You'll join the high fliers,
who soar to high heights"
If you find anything that I have missed at this place, do let me know. I would love to visit it again and finished the deeds I left last time.