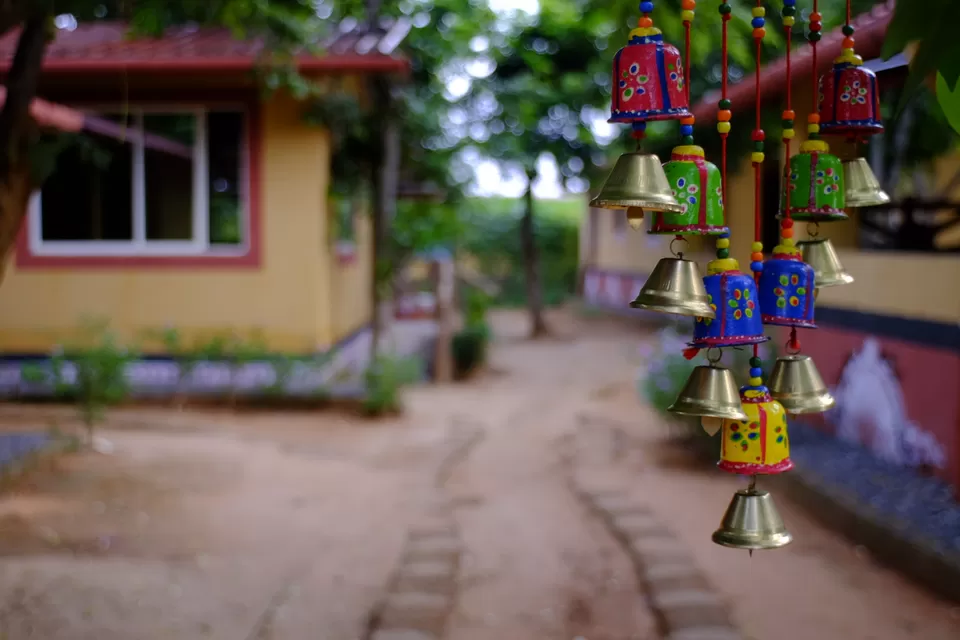 Bhubaneswar, which is one of the earliest planned cities of Independent India, and also known as the 'Temple City' is not only famous for innumerable temples but also few of the country's top academic institutes, interesting museums, lively event calendar, especially in winter, which includes trade fair, handloom handicrafts fair, tribal exhibition, dance festival and religious festivals. So, residing half an hour away from Bhubaneswar has its perks too.
Literally meaning "Own Home" and exuding the exact feeling of home away from home, Svanir has been a meraki for Indrani and her husband Soumya Mukherji. Nestled on the periphery of Chandaka Dampara sanctuary, Svanir Wilderness Homestay is the realized dream of the couple who quite their respective jobs and started this space from scratch to live closer to Mother Nature and to repay her debt of abundance.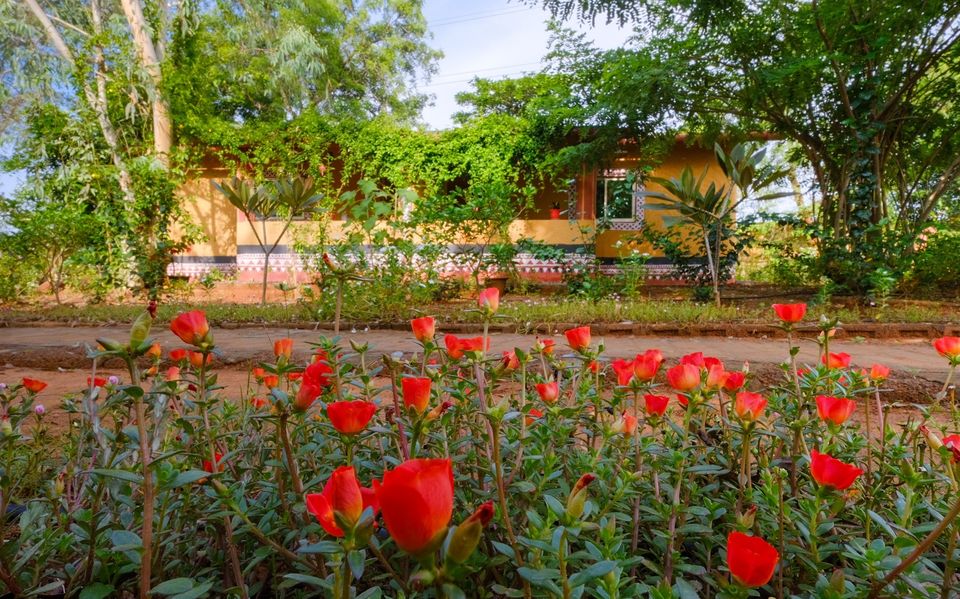 How It All Began?
After having working in the corporate sector, Indrani and her husband, Soumya Mukherji wanted to leave behind the stress of the robotic life and lead a serene and tranquil one so they quit their jobs and settled in a village near Bhubaneswar to live their dream of creating their little ecosystem by surrounding themselves with trees and greenery.
Hard to believe that the decision to pack up and leave Delhi was taken in a day! It started with a brief telephonic conversation with her father-in-law where he expressed how disheartened he was that the plants he had lovingly planted were disappearing each year from their land which led to his decision of selling the plot. Coincidentally, the couple was also looking for a space to realize their dream. They decided to make us of the serene location and turn it into a homestay. Soumya asked Indrani if she was willing to relocate and thankfully, she was game for the new adventure! Sometimes Soumya reminisces "We still miss Delhi kebabs and street food,". Fortunately, Bhubaneswar is catching up and the city now has a lively street food culture with food trucks and hipster cafes serving some delicious snacks.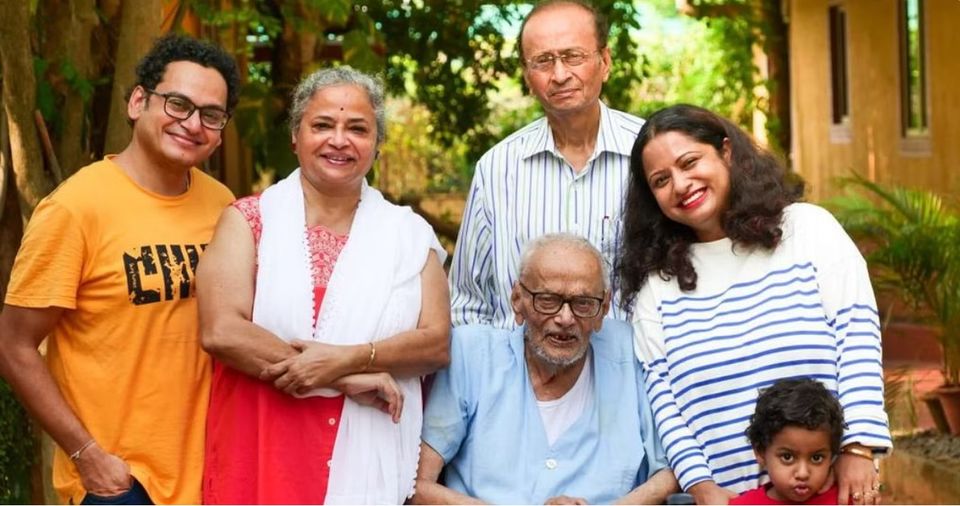 About The Homestay
The homestay is spread across an acre of a plantation where four spacious cottages have been built to mimic traditional Santhal architecture.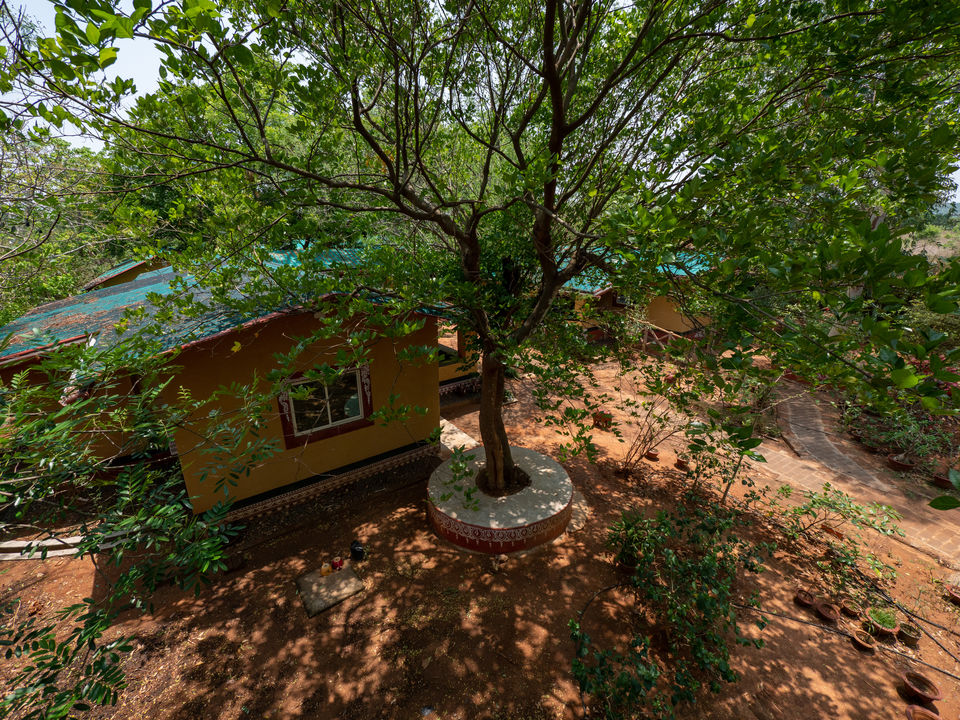 The materials used to build the house has been procured locally to avoid leaving behind any carbon footprint. All cottages have their sit-out verandah, attached bathroom and large windows with views.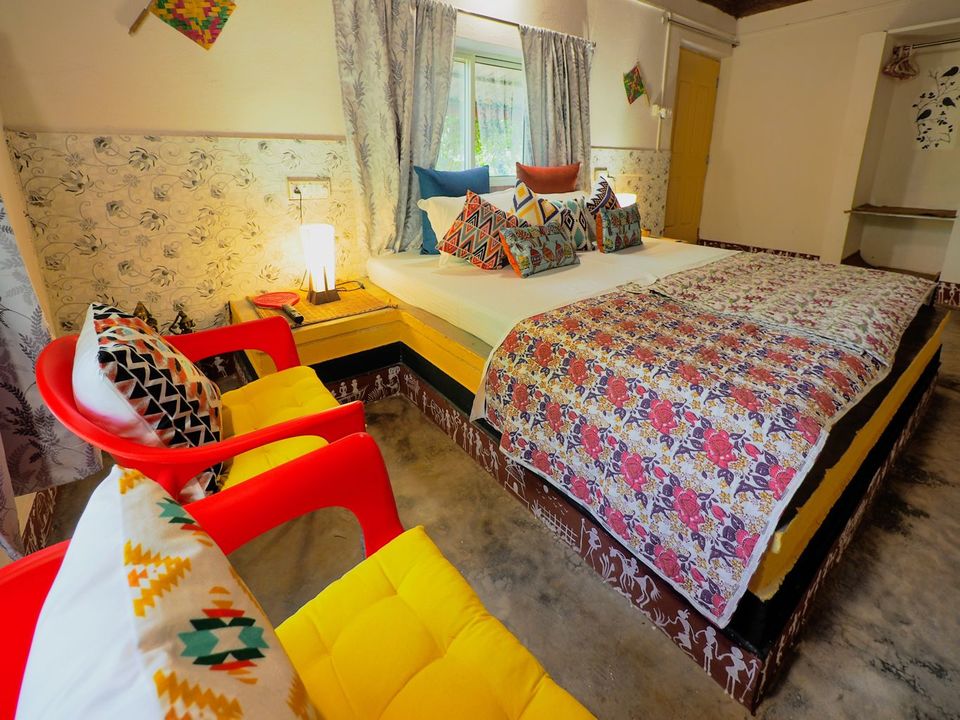 Being ardent tree lovers Indrani and Soumya allowed only about 10% to be land to be used for construction and rest is surrounded by trees allowed to grow naturally without any intervention. Since travel has changed a lot since the pandemic, people looking for simple pleasures and prefer to stay closer to nature which definitely is a way better healer and a mood-uplifter. Most prefer a rural, rustic, off-the-beaten-track experience to immerse themselves in the outdoors. And Swanir offers exactly that experience!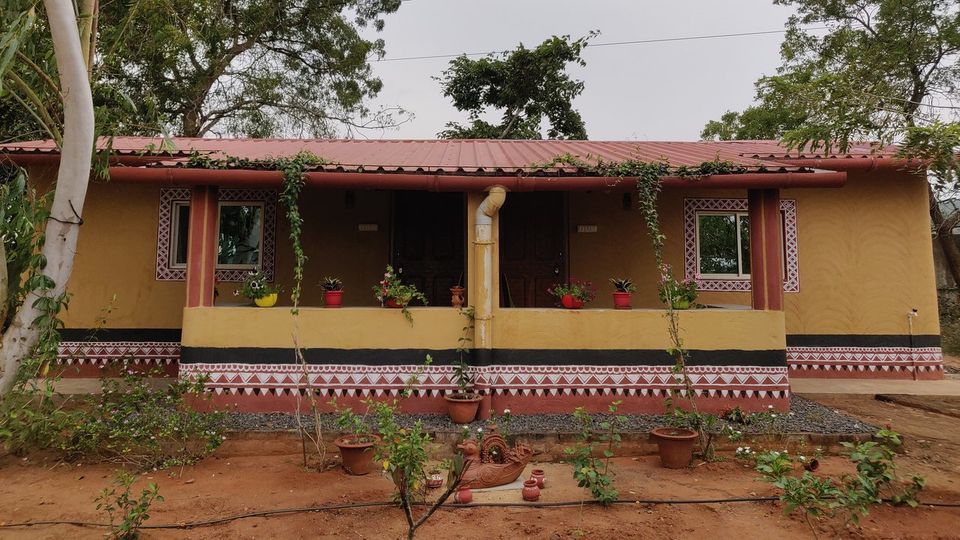 Sustainable practices like rainwater harvesting, grey water harvesting, drip irrigation and composting are followed in the homestay.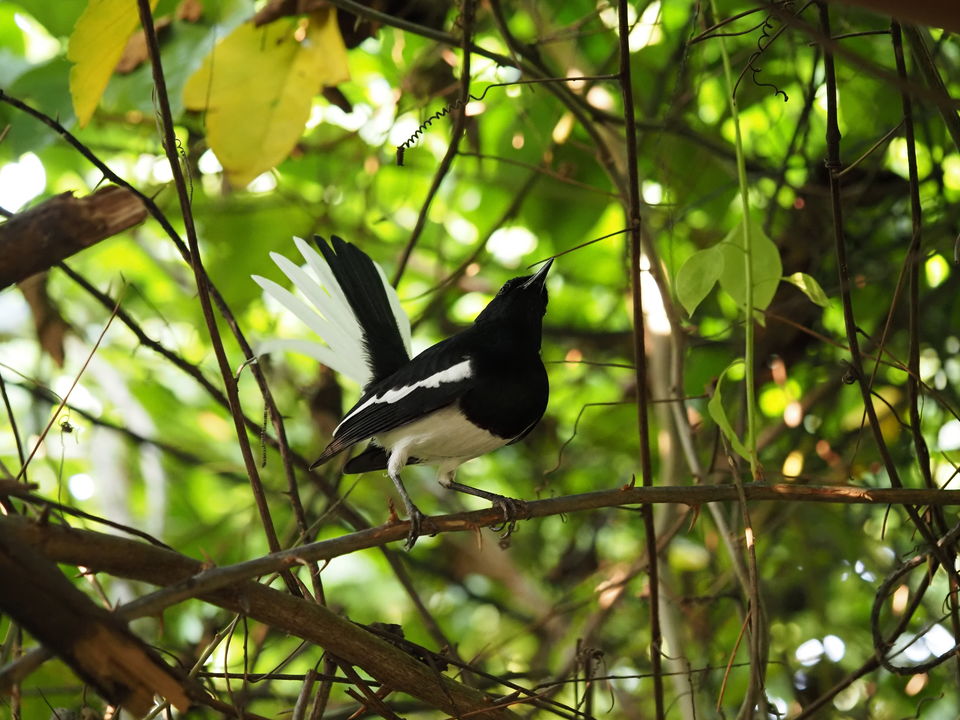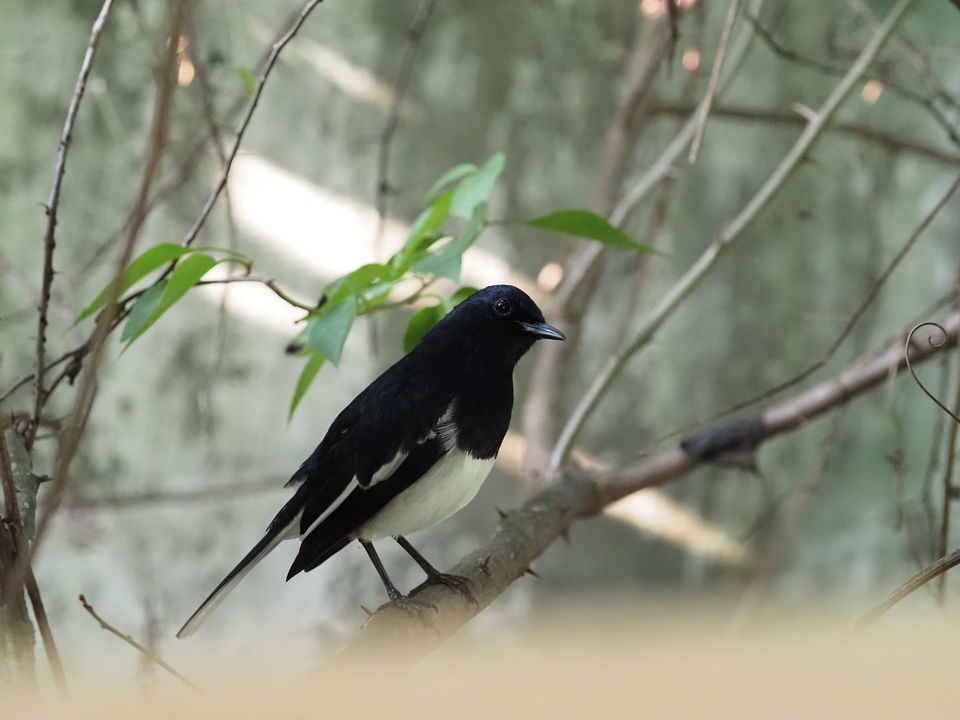 How The Homestay Is Empowering The Ladies Of Dalua Village And Wish To Help The Indigenous Community?
Covid has been difficult for everyone and even more so for villagers who were already living on the margins. a small tribal village of Dalua having close to two hundred households relies on the forest department for work (few fragmented paddy fields occupy them during rice growing season) or work at a local brick kiln factory. With Covid putting the brakes on economic activity and villagers returning home from urban cities, there were more mouths to feed but with little additional income.
It was during this time that this local bootstrapped startup came as a solace for at least a few families of the village. "While Covid has been rough on us as well, I'm really happy I was able to retain all my women workforce from the village," says Indrani, co-owner of Svanir Wilderness Ecostay, Bhubaneswar. Indrani and Soumya always wanted to live close to nature and create their own dream space. They believe their family-owned eco-home has been built as a baseline model on how homestays can attract tourists to scenic locations that otherwise lack proper infrastructure.
When the pandemic hit and the entire family was in the hospital, girls from the indigenous community took care of her 95-year-old grandfather who was left alone in the property. So for them the girls have become their extended family.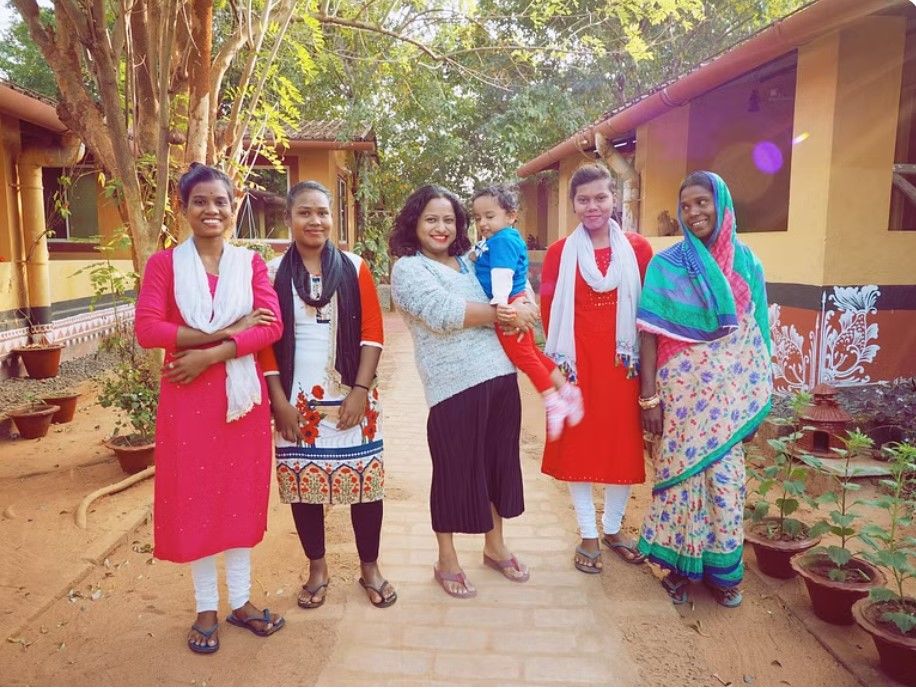 Indrani is also training a few ladies in hospitality and two of them are learning to be cooks. With more hands-on experience, who knows they might be able to leave the village and get employment in a larger setup.
The couple plans on roping in more villagers as they grow. With more footfalls, they wish to expand their in-house mushroom cultivation to generate additional income for villagers and make them self-sufficient.
"The villagers have everything they need to start mushroom cultivation. With a little training from us, attractive packaging and smart marketing, they can easily earn extra income"
Currently, with signs of domestic tourism picking up, Indrani is busy training several women in hospitality, with two of them undergoing entrepreneurship as chefs. As with most tribal societies, the women do the heavy lifting in the village. Indrani also involves the girls to help her to serve guests when they are around, and they seem to love the opportunity to learn and communicate.
How Are They Unique?
• Svanir is completely a bootstrapped project. No headache of repaying any bank loan!
• It is like a baseline model on how small homestays can augment tourism in remote areas by providing experiential stays with locals who are passionate about their surroundings.
• Svanir is also a completely women-led homestay where almost all the staff are ladies employed from the adjacent village. Right now they are supporting 6 families from the village of Dalua.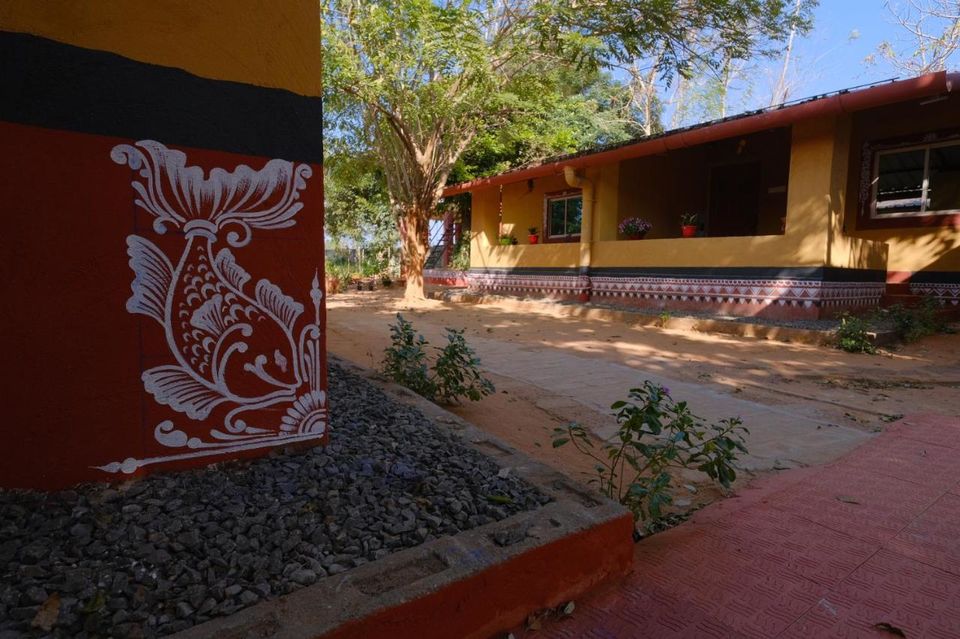 What One Can Experience In Svanir
• Go for a leisurely village walk. A short walk to the village rewards you with a view of Mango orchards, lush paddy fields, a village playground, a lily pond and the village temple on top of a small hillock.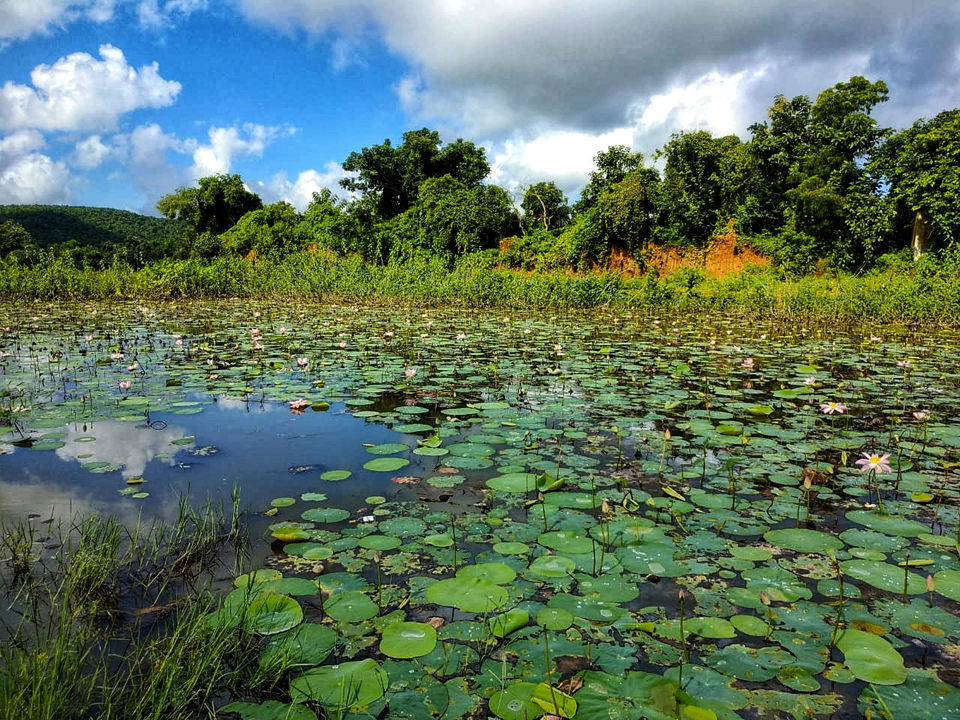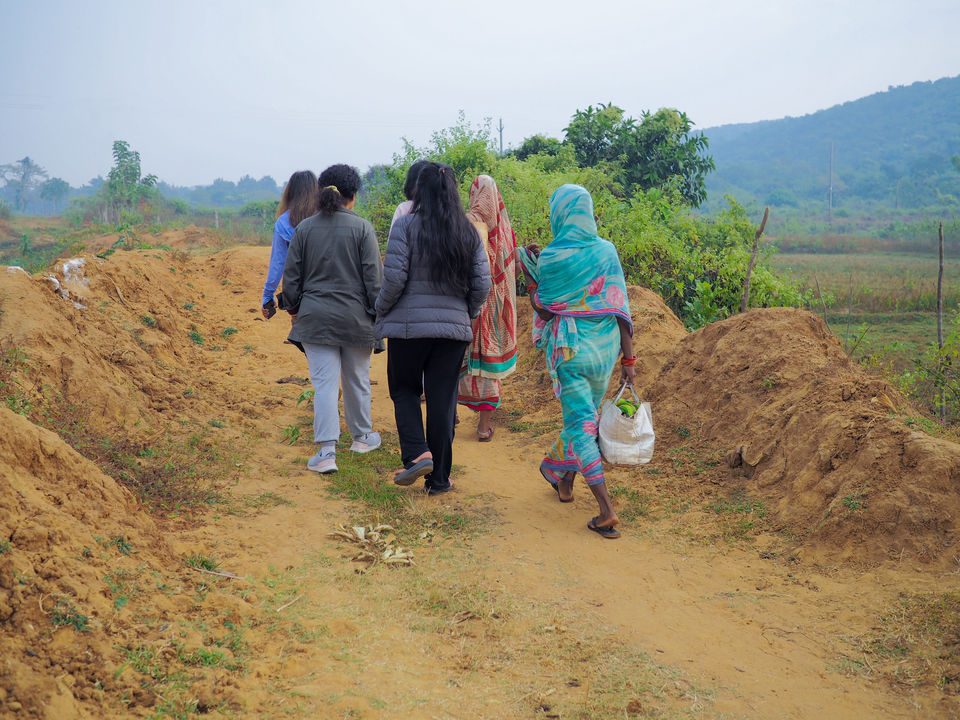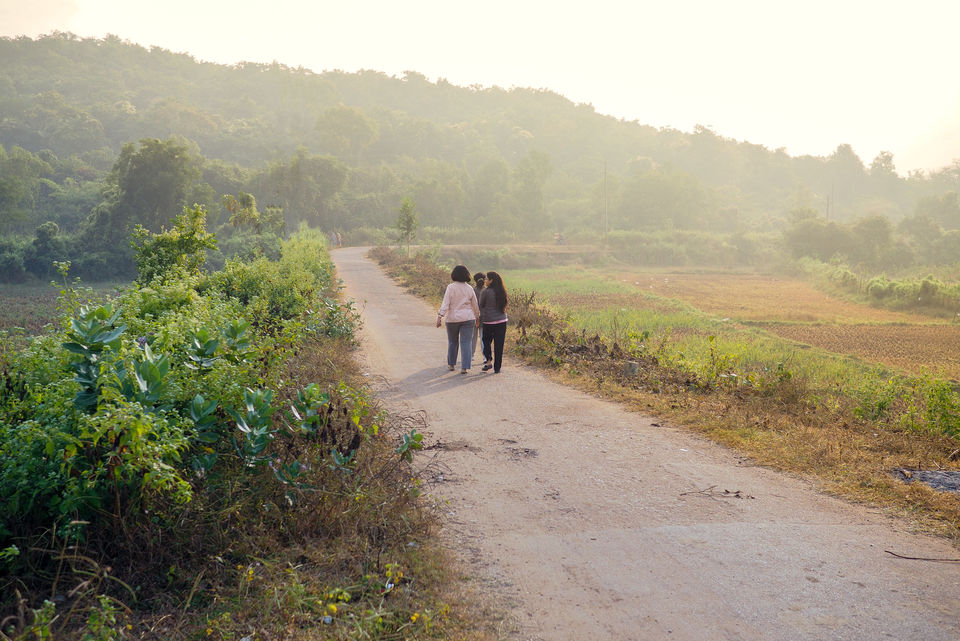 • Go on a safari at Chandaka Dampara Sanctuary. This sanctuary was created to preserve wild elephants and their habitat. If you're lucky you might see deer, jungle fowl, peacock, monkeys, wild boar and a few species of birds. But the highlight of the safari is the beautiful drive through bamboo thickets, Sal, teak and Karanja trees. The forest also has a water body which looks beautiful.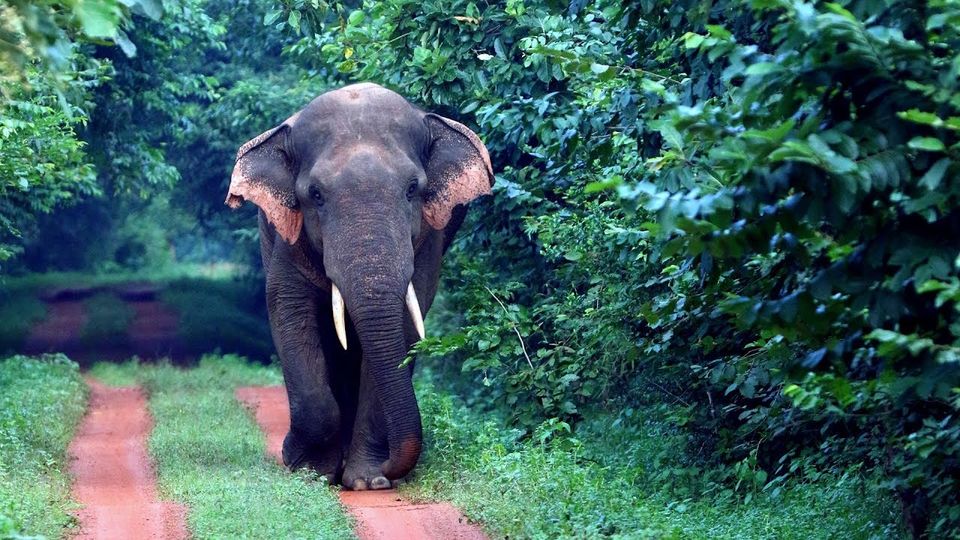 • Nature Photography session on request or Macro photography. Since Svanir has only about 10% built-up area, the natural gardens of Svanir are full of insect and plant life. It's easy to do an hour or more session of macro photography where Soumya will help you to train your eyes and look for patterns in nature.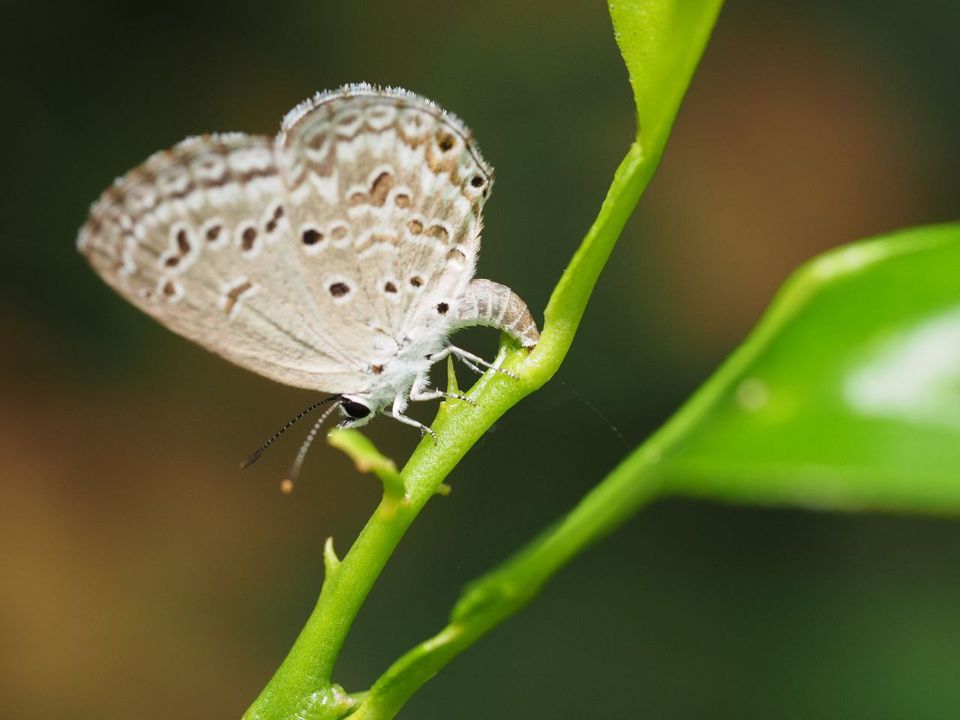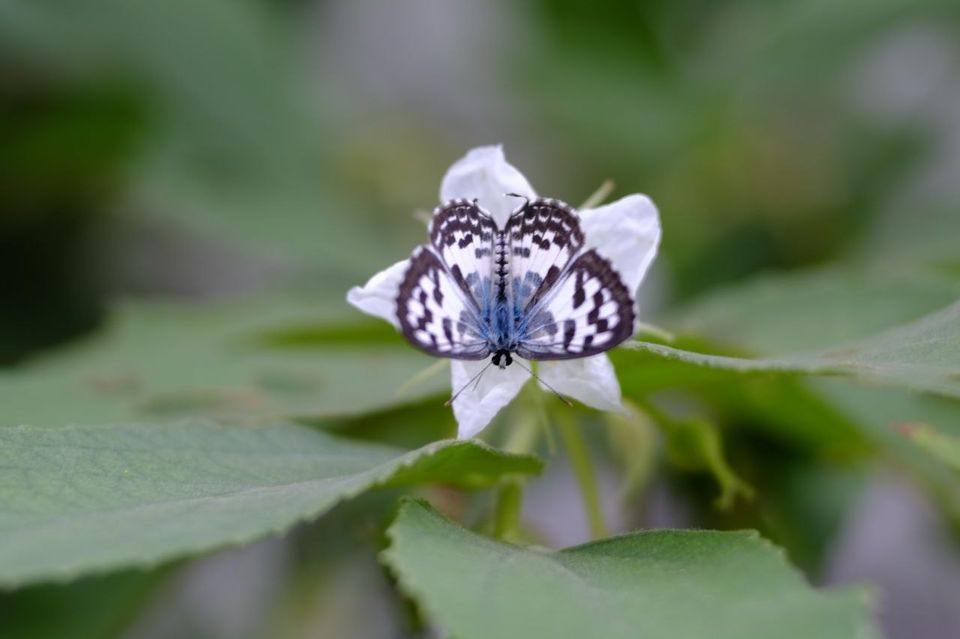 • How about learning to cook a typical Bengali/Oriya dish from Indrani? Being a homestay, many of our long-stay guests have entered the kitchen to share their favourite recipes with us. And Indrani is more than happy to conduct one on one hands-on cooking lessons with guests on request (provided it's not a full house)
• Plant a tree to leave one's permanent green footprint.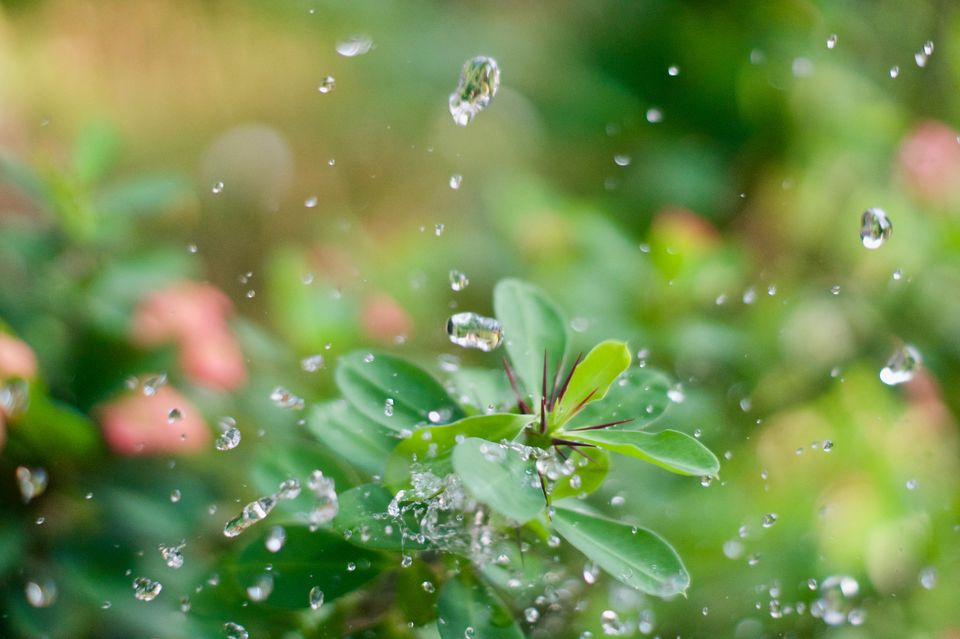 How Can Readers And Guests Support The causes They Care About Most?
• Spread the word.
• Lend the couple a hand.
How Does Svanir Help In Making Travel More Ethical, Inclusive, Eco-friendly and Sustainable?
• They grow organic fruits and vegetables. They have planted 17 varieties of fruits in their garden and in their mango orchard they have 15 varieties of mangoes.
• They reduce their wet waste by composting it naturally; drip irrigation, rainwater harvesting, greywater harvesting and no showers in the rooms are just a few ways they save and recharge groundwater.
• When they head to the city, they carry all their solid waste weekly into the city for recycling.
• During the construction of the cottages, no trees were cut; they adjusted their structures according to the shape of the trees.
"The funny part is before coming to Svanir I hadn't seen vegetables grow on plants", says Indrani sheepishly. "So, you can imagine what kind of fiasco we have had in our garden", she laughingly adds.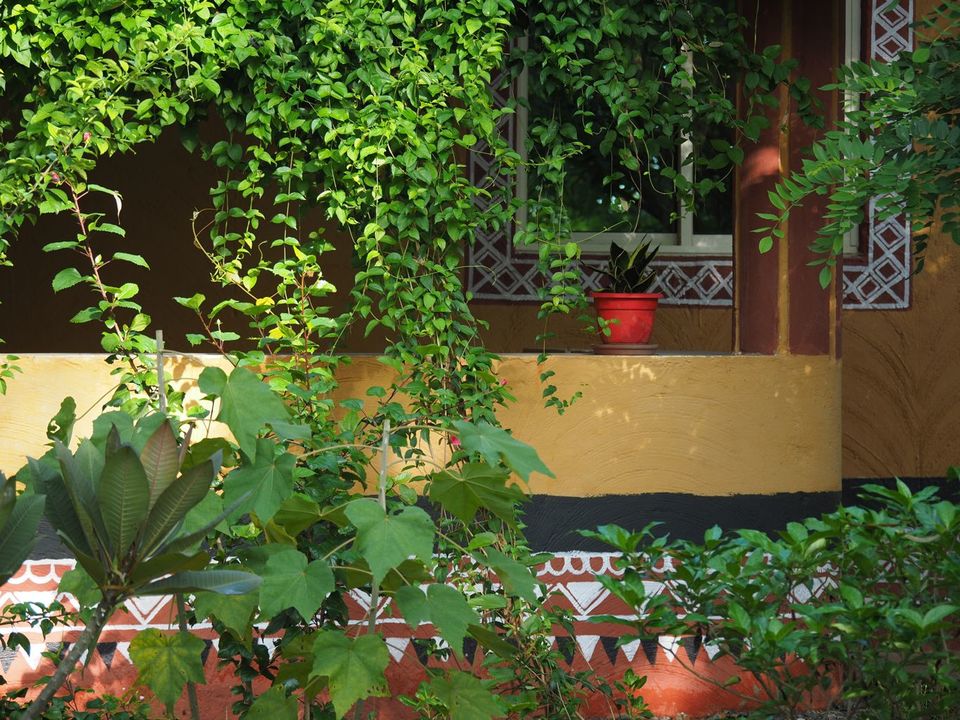 Tariff:
INR 4,200/night for Double Occupancy (September to March)
INR 3,700/night for Double Occupancy (April to August)
The tariff includes Breakfast, evening snack and all day tea and coffee. Also, they have a fridge in the dining space where fresh organic fruits which can be enjoyed by the guests at any time.
Lunch/Dinner:
Rs 600 per meal/person (on prior notice for food preference - veg/nonveg)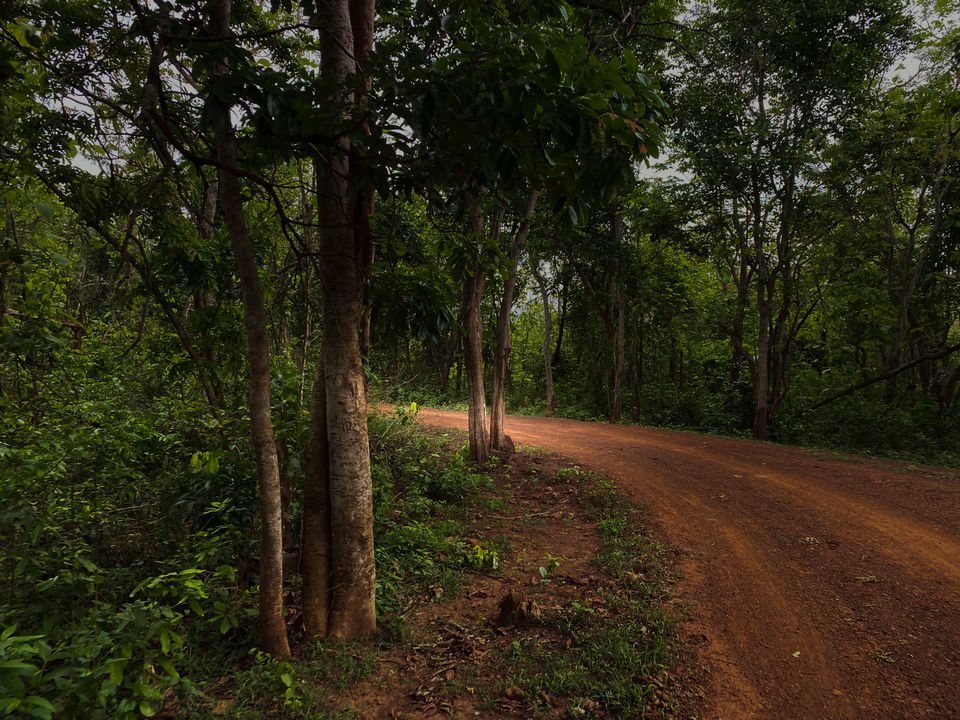 How To Reach
By Flight:
Fly to Biju Patnaik International Airport in Bhubaneswar and from there take a cab to the homestay which is just half an hour from Bhubaneswar.
By Train:
Reach Bhubaneswar Railway Station that is connected to all the major cities and from the station take a cab to the homestay.
Things To Remember:
• Walking barefoot is a bliss and even encouraged so leave your usual slippers at the entrance of each cottage. For your comfort slippers are available for use inside the room and bathroom.
• Share your interests, your allergies and sightseeing wishes with the host so that walks and food can be arranged accordingly.
• Strictly No Smoking inside the premises.
• No Pets Allowed.
• Always carry a torch.
• No consumption of drugs allowed.
• Keep the door and window nets shut in the evenings and early mornings.
• The meal requirement should be shared 4 hours prior to allow the host to prepare fresh, hot meals.
• There is no room service.
• Check-in is at 2pm and if you do not reach by 8 pm, the booking will be considered "no show/ cancelled" without any refund. So, if you are reaching late, please inform beforehand!
To know the house rules in details check here
Contact Details:
Website: www.svanir.com
Email: visit.svanir@gmail.com
Phone: +91 9678076450 (Indrani & Soumya)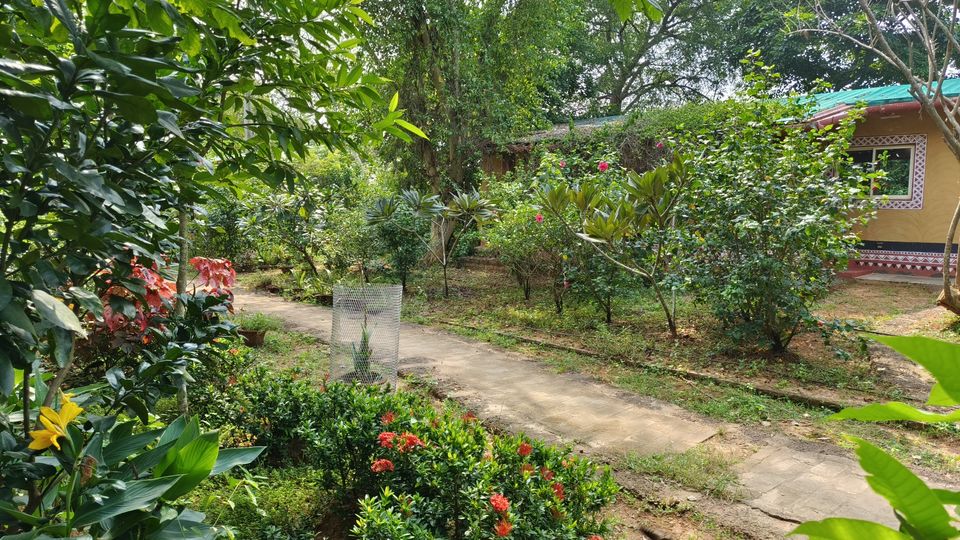 Svanir is not just a homestay, it is space that is willing to work tirelessly towards building a community that should eventually turn into a self-sustaining group that would be able to empower each other – at the helm of this budding community stands tall the resilient Mukherji couple who left everything without batting an eyelid just to conserve the landscape and bring up their kid amidst nature and in turn fell in love with the people and decided to enable them for a better future.
I am looking forward to staying at this enigmatic quarters! Are you?
Ready to travel for free? Earn credits and redeem them on Tripoto's weekend getaways, hotel stays and vacation packages!
Watch travel stories come to life with Tripoto on Youtube!