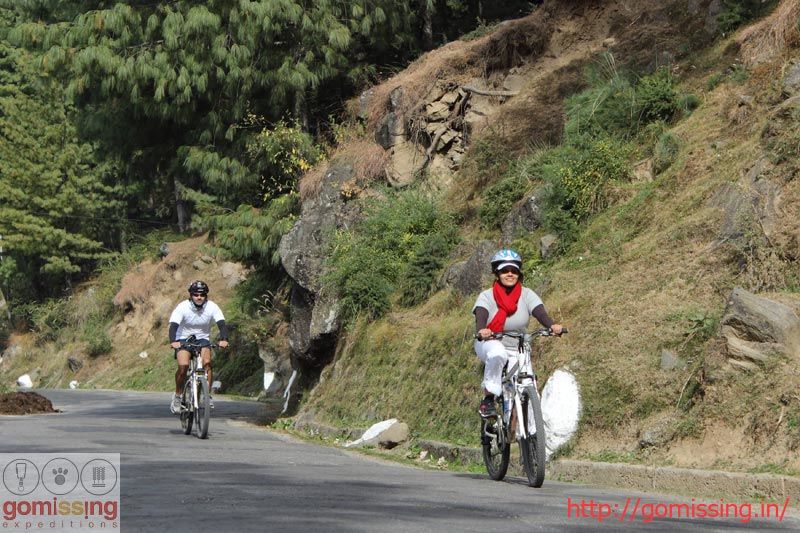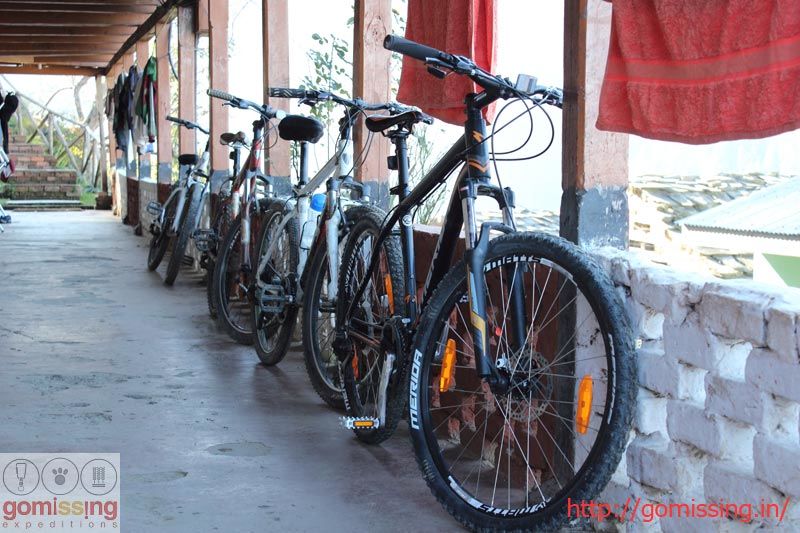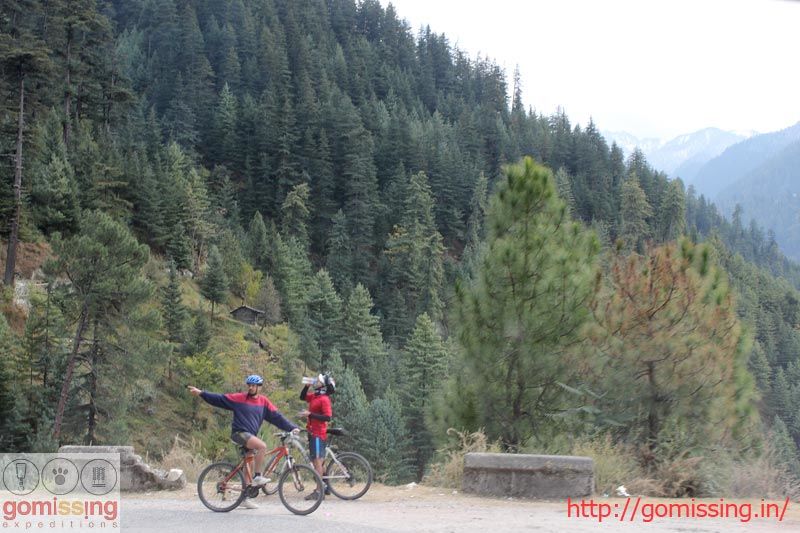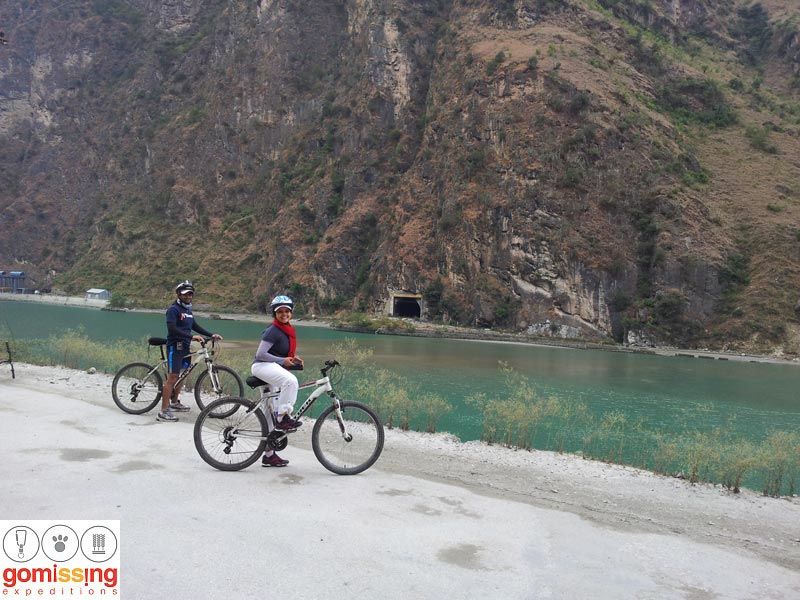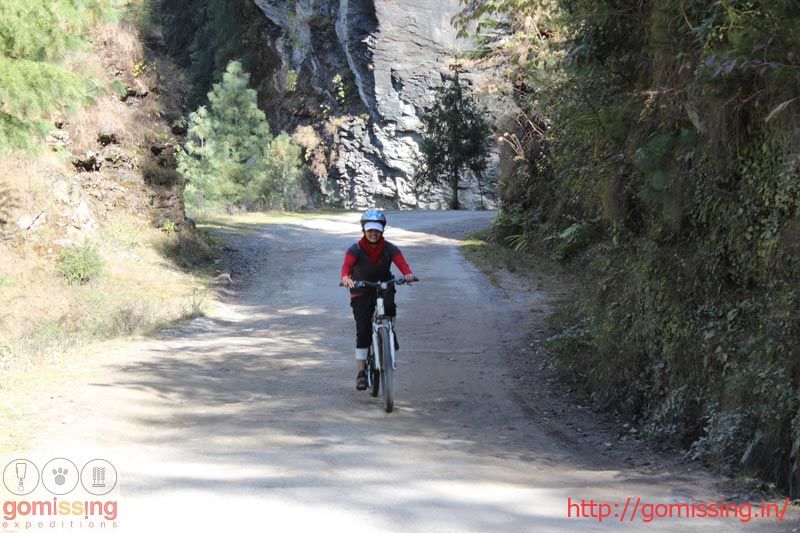 On the trip, you're going to cycle from Jalori pass, which is the highest point of the trip, to Bhuntar. The ride from Jalori pass to Aut is almost completely downhill on a paved road. The road for the first few kilometers from Jalori pass to Shoja is in bad state, but from there on, it is a good paved road.
From Aut to Bhuntar there is an elevation gain of about 200-300 meters overall. In other words, the road is a mild uphill and is easily ride-able for first time cyclists.
The first part of the ride is through a dense forest in the Seraj valley. Further down, you will ride alongside the Tirthan river and will have ample opportunities to stop by the river to enjoy the view and the water.
From Aut to Bhuntar, the ride will be alongside the Beas river.
For the entire duration, there will be a safety escort vehicle behind the group. In case you feel tired, simply hop on to the safety escort vehicle and take a lift to the next pit stop.
Day 1 (Saturday) – Arrive at the campsite in Tirthan Valley in time for breakfast. Post breakfast, you will head out for a guided hike in the spectacular Tirthan valley which is lush green and has a number of waterfalls.