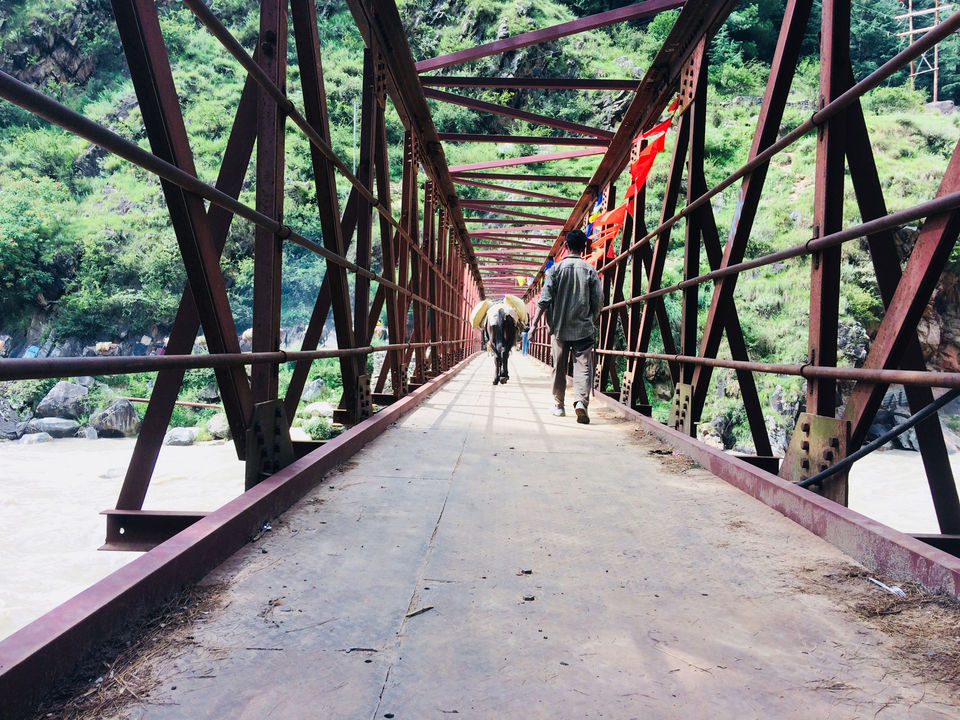 I could hear my heartbeat while sitting on the rooftop of my homestay. It was my 26th birthday and I wanted to explore myself. My journey of self-exploration started when I decided to go to Shilha village in Parvati Valley, Himachal Pradesh.
It was late afternoon; the bus dropped me at the Manikarnan bus stand. Parvati Valley is always the best choice for a solo traveller like me. The best part about solo travelling is that you make your own choices. I decided to go, Tosh, as it is one the much-talked place in recent times.
At the Manikarnan bus stand, I met few people those were also waiting for the same bus I was. While sipping our tea we talked about nearby places could be explored. Here I came to know about Shilha.
Shilha comes in between Maninkarnan to Barshaini. I dropped my plan of going to Tosh and got down with them midway.
What attracted me going to Shilha was the trekking route to the village. The idea was exciting as I was told I will be going to the mountain on the other side of the road.It was almost two hours trekking for me to reach Shilha. I trekked through the apple orchards. The trekking route has the best view of Parvati Valley. There was a small bridge over Parvati River, which came in midway. I took a small halt there; it reminded me of the movie Lake House. It felt like I have travelled in some other time, my heart was at ease as the breeze was cool enough to make numb.
Shilha welcomed me with rain; I was already in love with everything around me. There was no tourist except me and two other people (People I met in Manikarnan, one of them was the owner of the homestay called Shanti House).
Shanti House is among the very few homestays in Shilha. It made me feel like home. They had single rooms also but went for the shared space. From the window of my homestay, I could see the road where my bus dropped me. It was already dark by the time I reached.
I sat on the window, looking at the dark sky and losing myself. The silence of the valley brought me solace. The fireflies were lighting up the dark sky as well as my heart. The silence was so constant that I could feel the echo of my heart in the valley.
The birthday went exactly the way I wanted. The birthday cake was total surprise. People whom I met just few hours ago, celebrated my special day like my family would have done.
Another amazing part of solo traveling, you just not only travel places, you bond with people there. You get know the life there.
Next morning, I was looking forward to see the sunrise but since the sky was cloudy I could not. But the morning view was spectacular—the greenery everywhere, the chill weather and the limitless sky to surprise you at every moment.
With the amazing view, Shilha also introduced me to good people. Next door neighbour to my homestay was Pittu ( traditional Himachali dress) weaver. My whole day went in talking with Hemlata and her mother.
I get to know the life they live and what is their home ( Shilha) is all about. "Not many tourists come here. Sometimes, few foreigners stay for long days," said Hemlata's Mother.
Shilha is yet unexplored among tourists. Kasol attracts most of the tourist from India and abroad. Those who want to avoid the crowd of Kasol, often go for Tosh. But there are many small villages which you can explore once you are in Parvati Valley.
There is nothing as such to do in Shilha but it is a best place to spend time with yourself. If you are looking for a place where you just want sit and look at thing around you—Shilha is the place should be in your to-do list.
In my 3 days trip to Shilha, I explored every corner of the village. Once I came back, it was not just the picturesque view to be cherished, but also the memories to be remembered.
Things to check
Shilha: A village located in Parvati Valley in Himachal Pradesh.
How to go: If you are going from Delhi then a direct bus to Manikarnan is available from ISBT bus stand or you can take bus to Manali and get down to Bhuntar.
From Bhuntar buses for Manikarnan is available at every half an hour. Kasol will be coming before Manikarnan, so if you want to see Kasol, you may get down and take a walk. I exploredKasand and Manikarnan both like this.
Expenses: Shanti house in Shilha cost me Rs 300/- per night which made my trip all together very affordable. And I commuted through public transports, I made the three day trip in Rs 3000/- including my bus fare from Delhi vice versa.