As my name is suraj 🙂 from uttarpradesh but now in delhi ..well i planned for solo trip as it was my childhood dream not so from class 10 it was ..i took a bus from delhi (isbt) at afternoon 2:30 for manali abt 575 rs and than yes (note- this bus directly go to keylong but u need to take again ticket in manali dont worry apka seat koi nai lega )
And than journey start. .bus stopped at some dahaba in between the jorney and i should suggest for entire journey u have to pack ur atlest breakfast and same day dinner it will easy to save some penny right.!!first day photo early moring in manali
As i mentioned we reach manali early morning on 4 august from here i renew my ticket and it charged me around 275 smthing to reach at keylong where it took around 8-9 hr to reach depend upon the condition of road and traffic ..from here u saw a famous views and most thrilling road as well as driver too ..as hrctc bus driver are experience and also very much coperative. .i wnat to share some road view that i clicked ...few kiuki sara de dunga to tum kya dekhoge fir 😅 so i reached there keylong at 8:00pm sharp and took a dormatry that will cost me around 150 and dinner around 150 =300 so if u r comfortable with this that u have a option other wise near bus stand hotel is avialble that cost u around 400-600 depend upon you ..if u r in grouo of boys and girls tgan better to take hotel insted of dormatory ye hm logo ke liye accha hai ..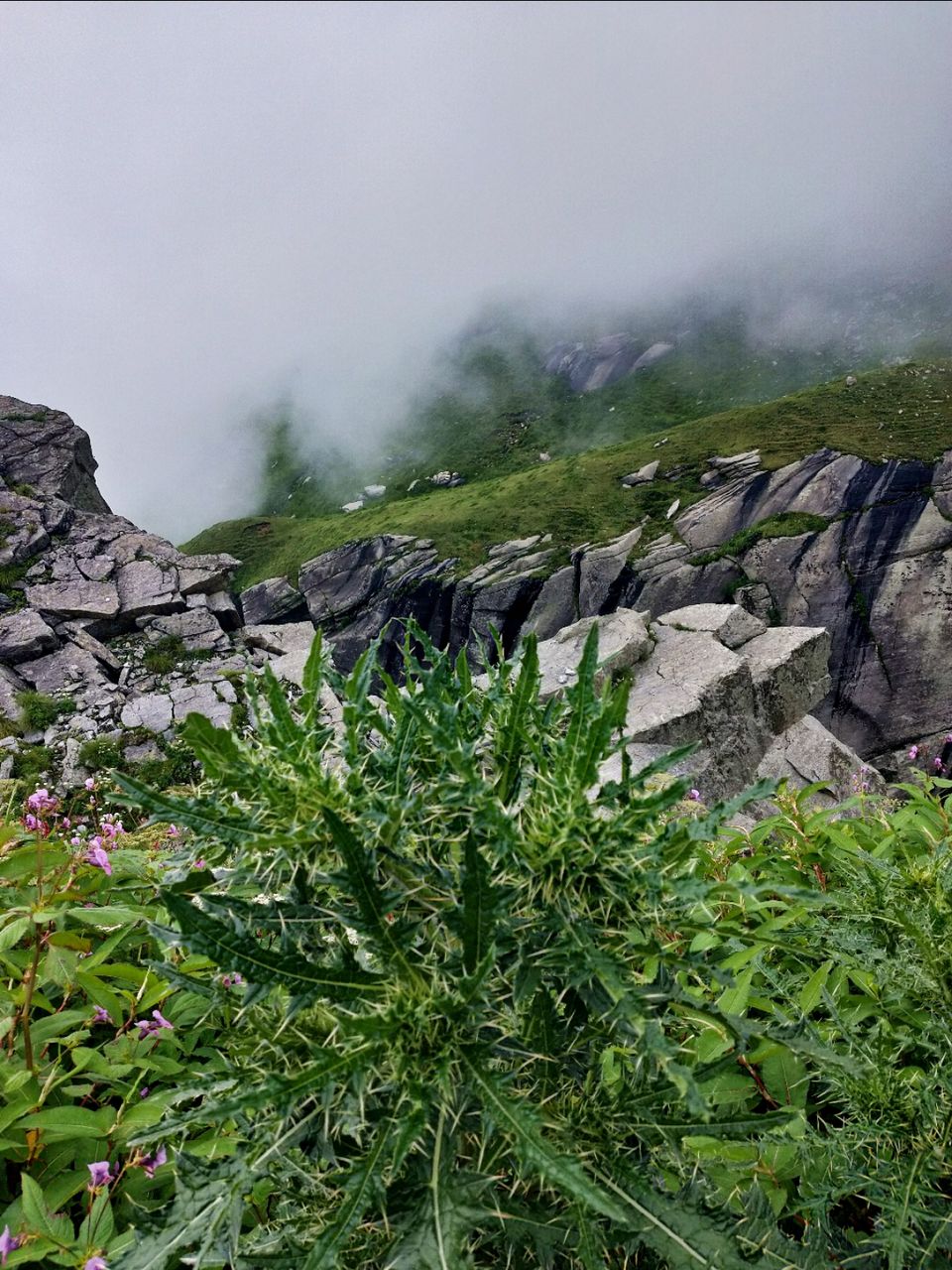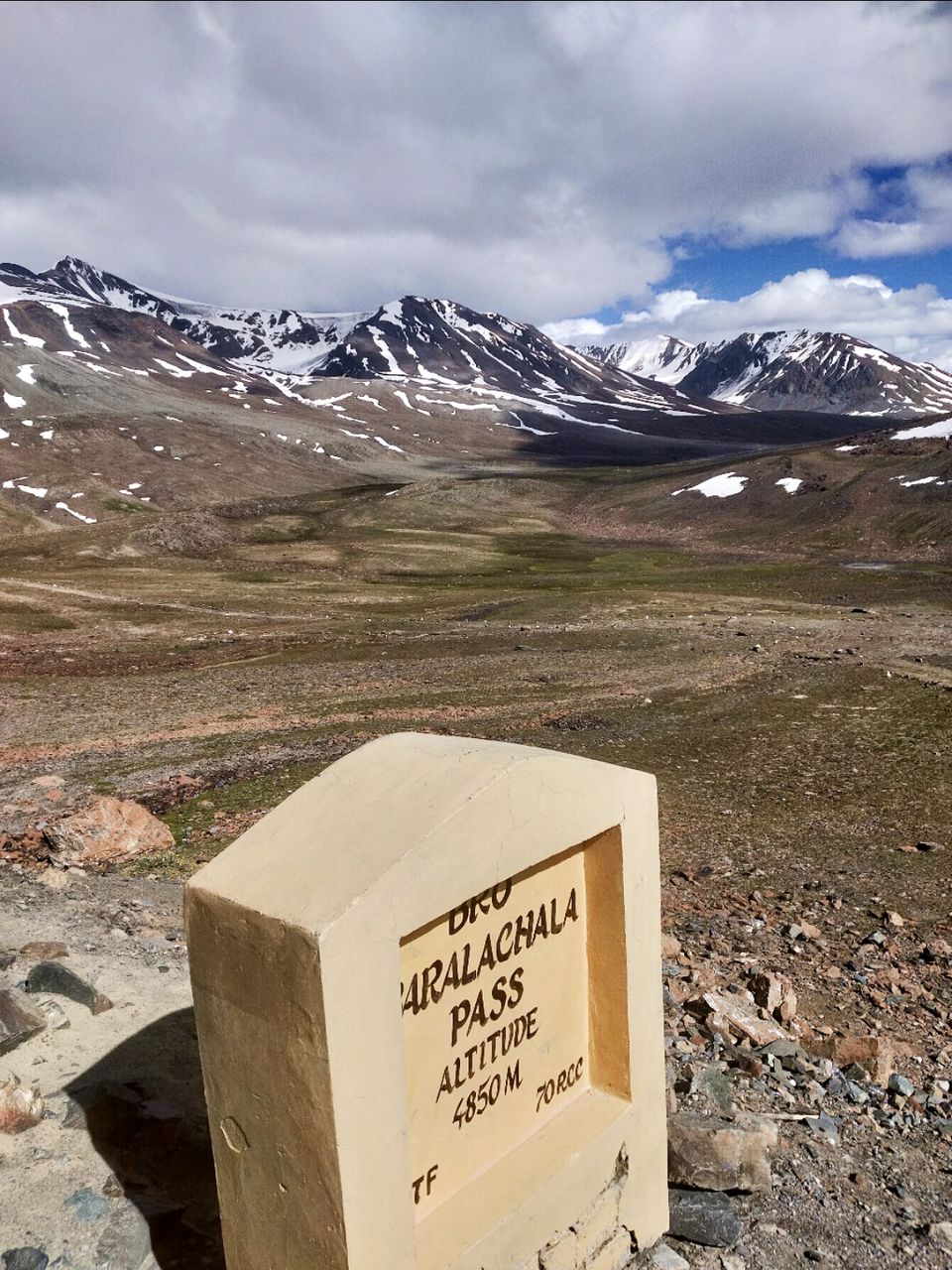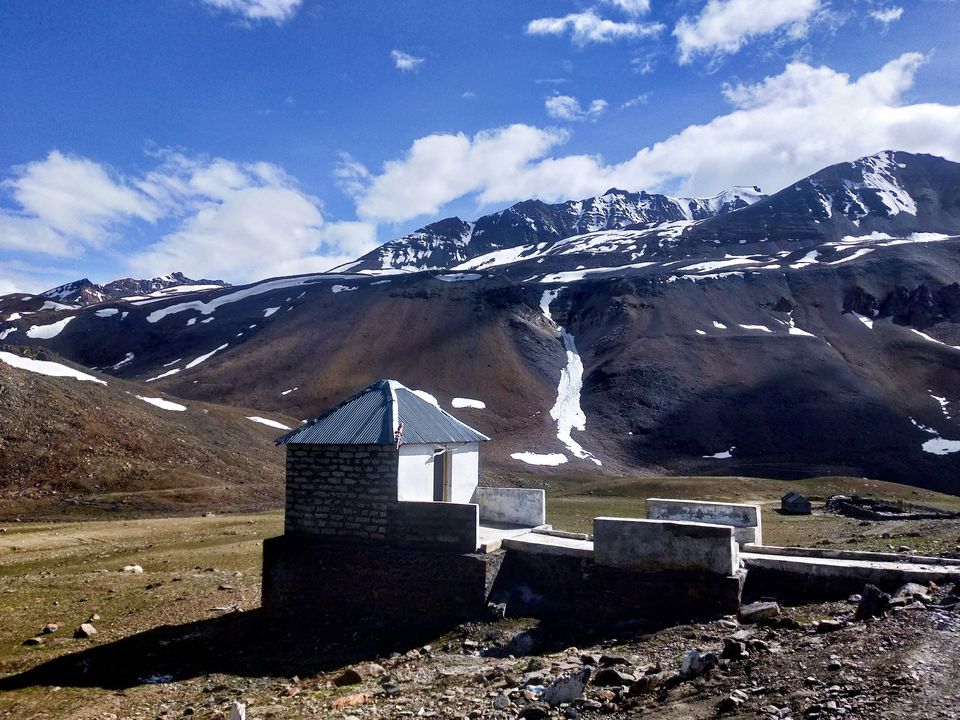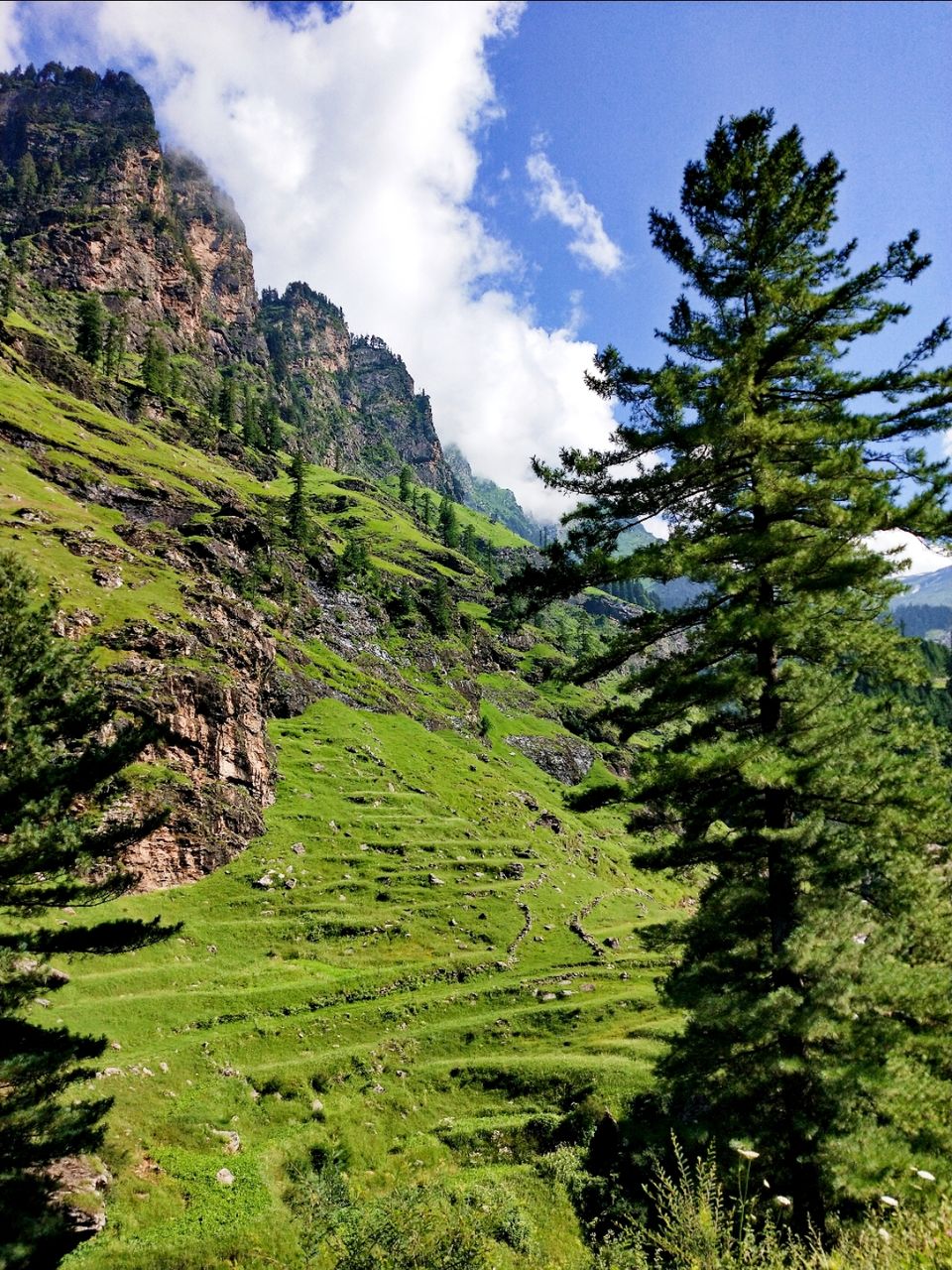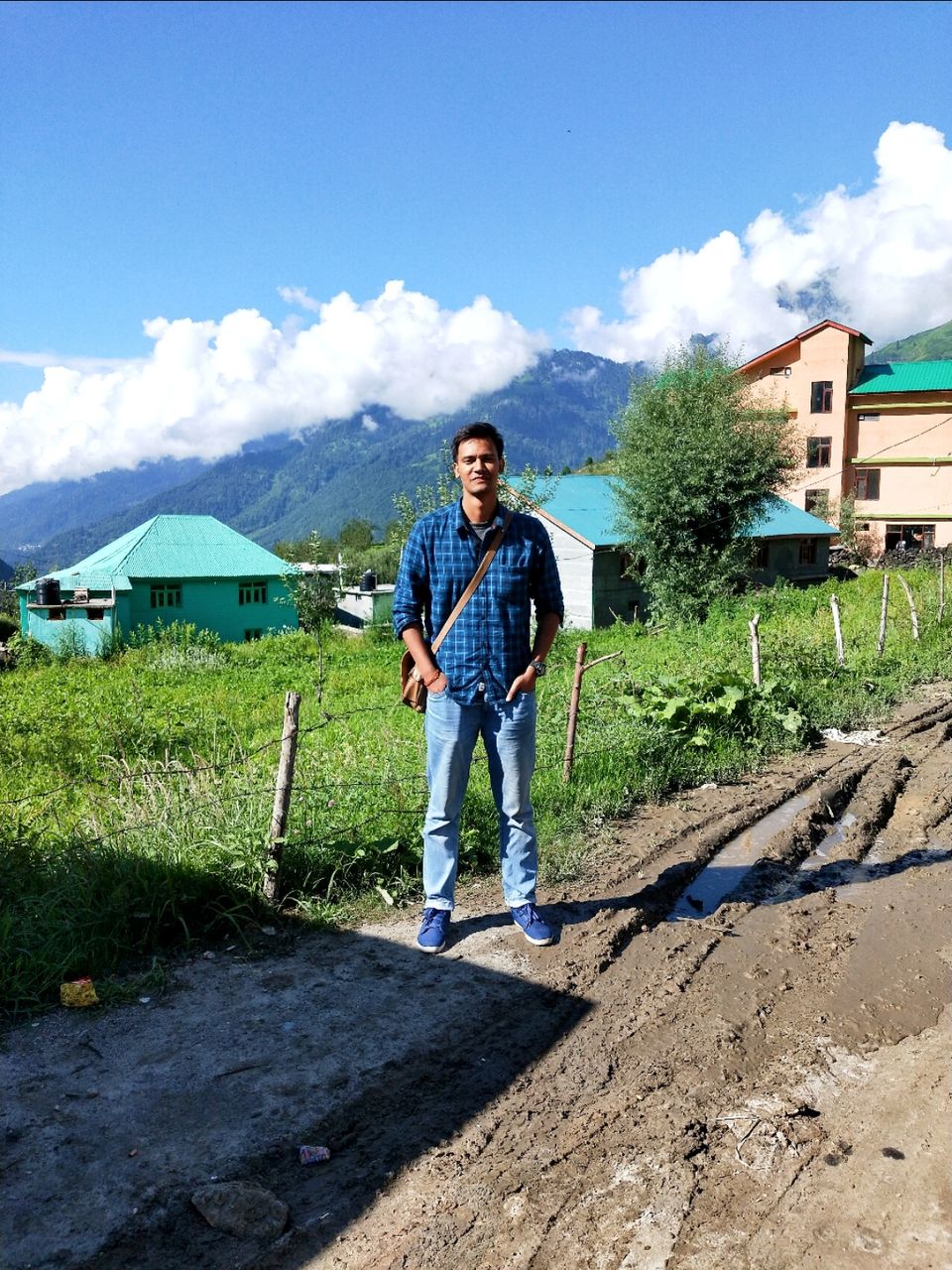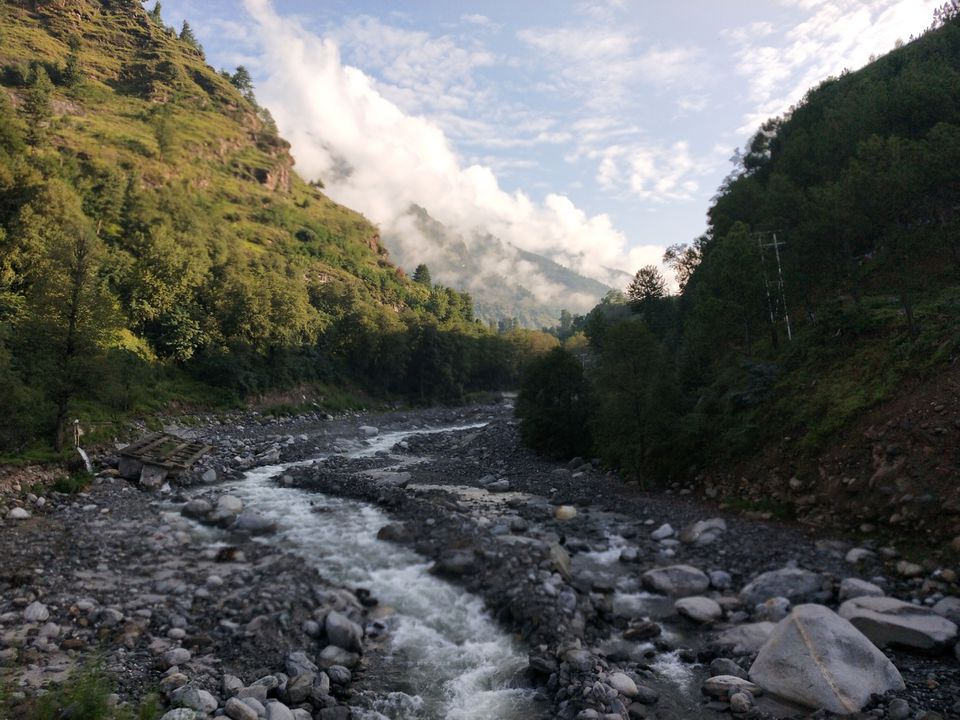 As i reached keylong i took dormatry and enjoy the chicken chawal there cost me 150 but it was aweasom must try if u r non-vegiterian so guys stay there but same day when u reach there must insure the booking from keylong to leh ..ticket is supposed to book the same day and bus will depart next day in early morning aroung 5:00 am so make it clear and it will cost u around 500 smthing so make it clear on next day i took bus from keylong to leh and it will take more than 12 hr to reach leh ..at night on same day i landed there with a postive and a door that was open for me to start my new journey as a solo pilot 😄 and yes in leh might get hotel little bit epexnsive a like i got a hotel at 500 rs day and one of my friend to whom i met in between my leh bike riding he told me his hotel cost around 400 so better to have a negotation skill ..specially managnet studnet u r traned so show ur skill there ..thats all for 3rd day now move towwrd our 4th day
Well as i reached there at night so i didnt see the real morning view of leh ..but when i woke up its was really a paradise a heven for me .kuch der ke liye laga sanyasi ban jau mai edhar hi (hindi)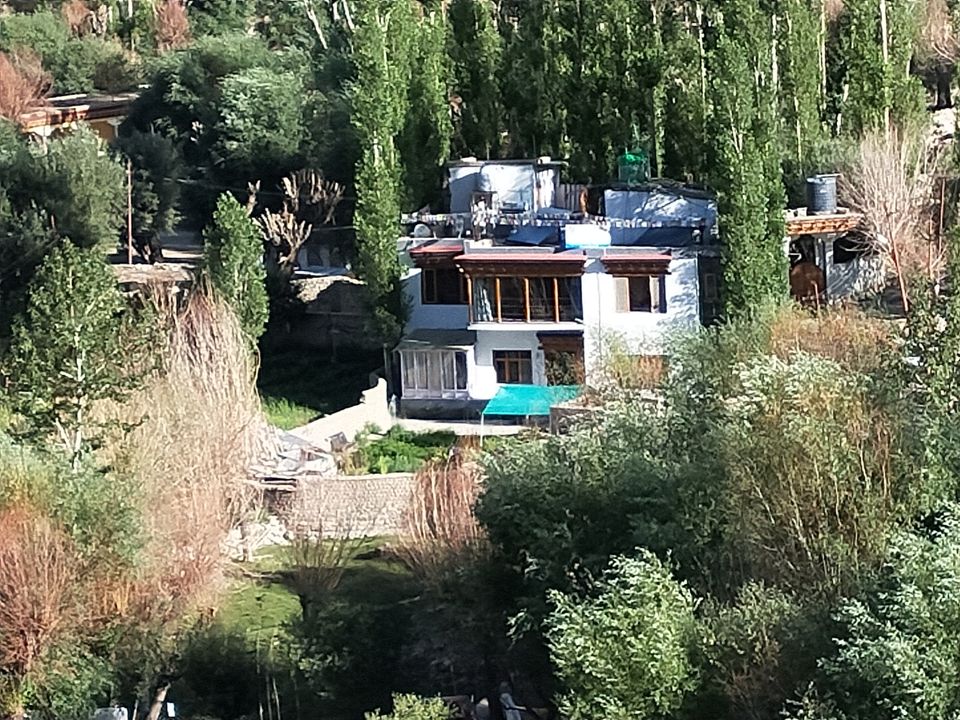 this is my hotel in picture ..and i didnt do brush put on my shoes jacket and went for a walk ..near by view ..and beleive u wont regret it was a god i didnt express
.....Ab kam wali bat ....
Better to wake up around 8 and get freshed have breakfast cost around 40-50 and have ur camera or mobile if u r photograoher or have phobia for capturing than there are 2-3 places to go like 1) near by monestry to vist it will open after 10:00 am
2)leh palace a great story behing this so better go and read ur self
3) santi stupa a fmaous that no one want to leave 4) and yes leh market
This all u can visit there on same day if u r fit and have less time
Than lunch outside somewhere there is a punjbi dhaba near bikers gully u can actullay love the test..order a soecial thali cost 200 and than back to ur hotel u can skip ur leh market prospond it for ur evening ..on you than after i came back and took rest and in evening i went for evening walk and see the lights of leh market ..chilled weather not that much it will make u like to wear warm clothes in evening and same time a rented a bike bcz i was there to exoerimce a solo bike trip so i hired for 3 days and it cost me around 4000 including gear jacket and bike per day 1200 for bike (royal enfielid 350 ) guys if u r in group or in two rent a bike 500cc bcz there is some place where u fell ki bike have no power 😄😄 so be careful and for my hole trip petrol cost me around 2000 thsts alll for this day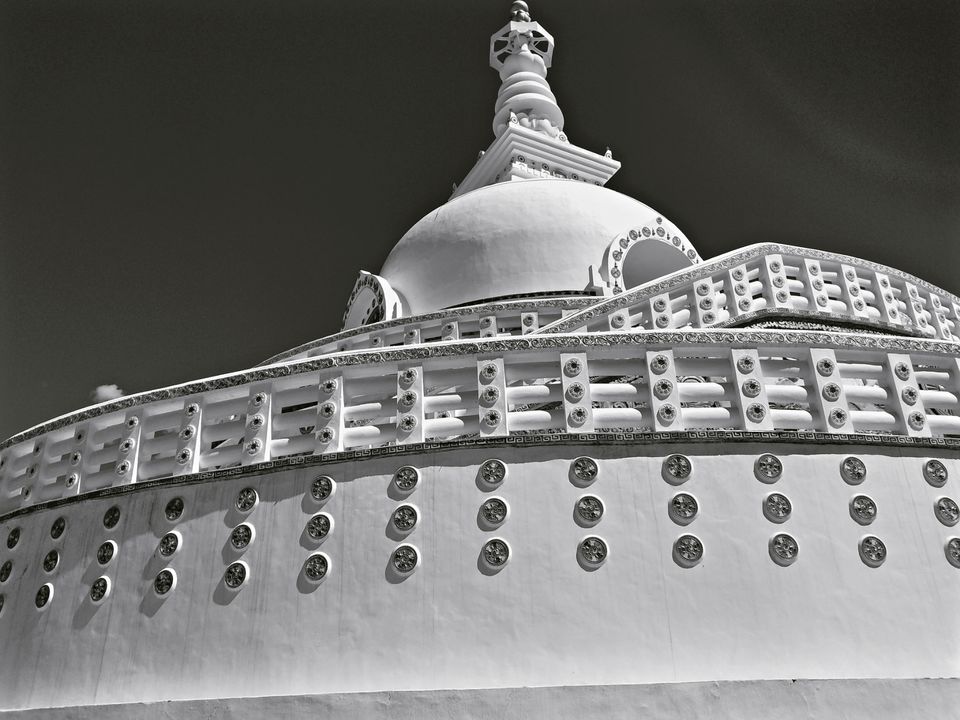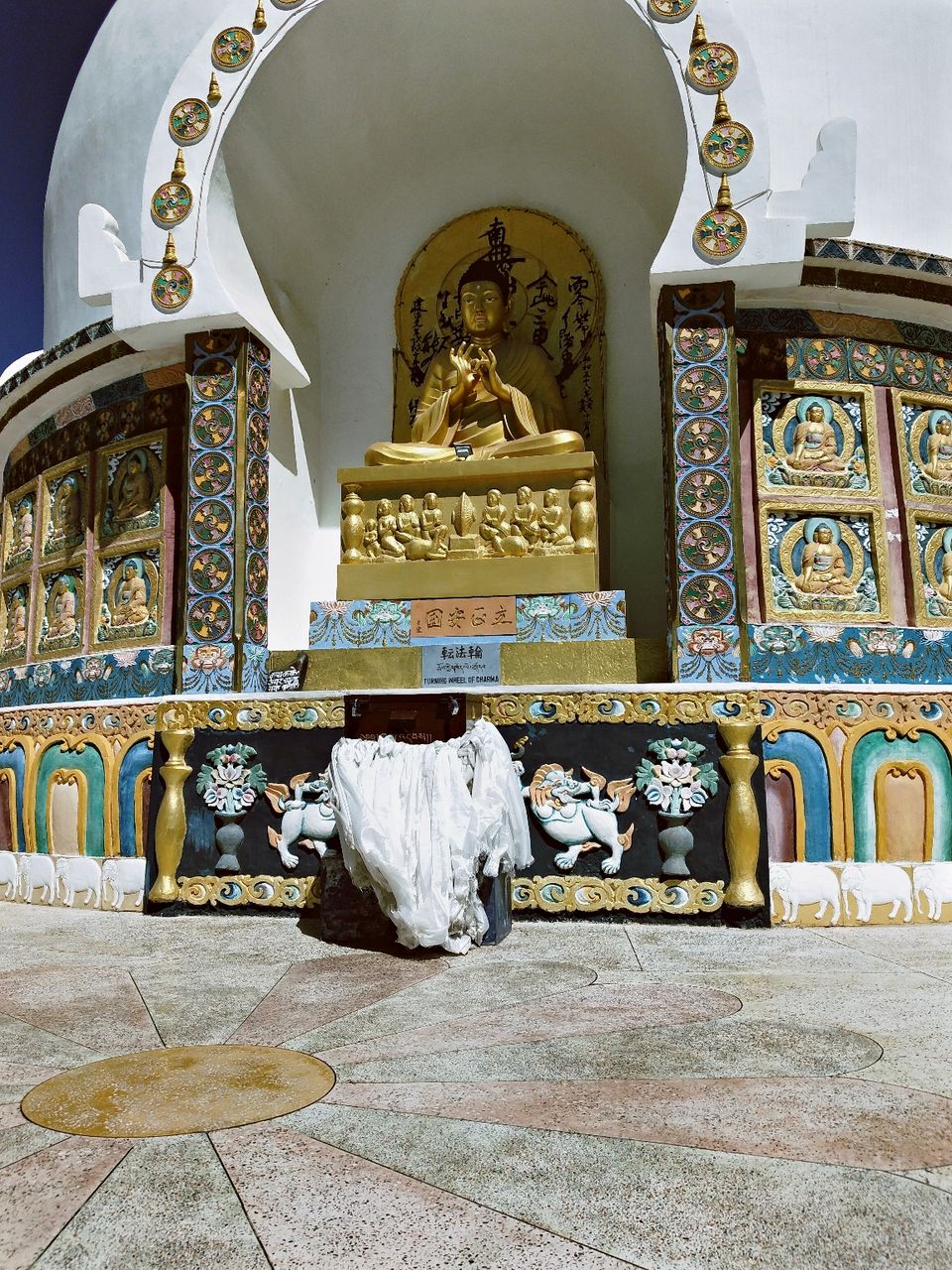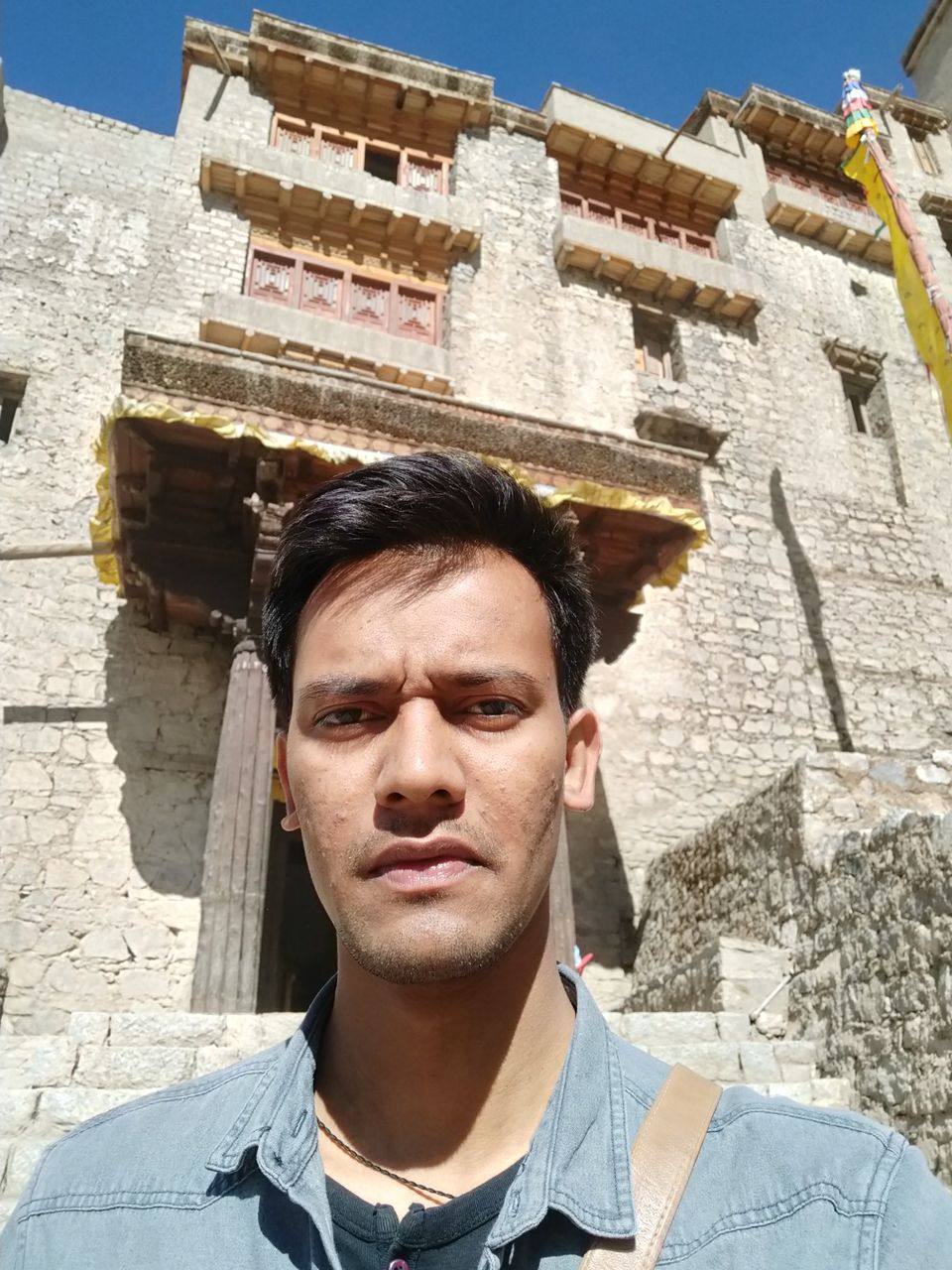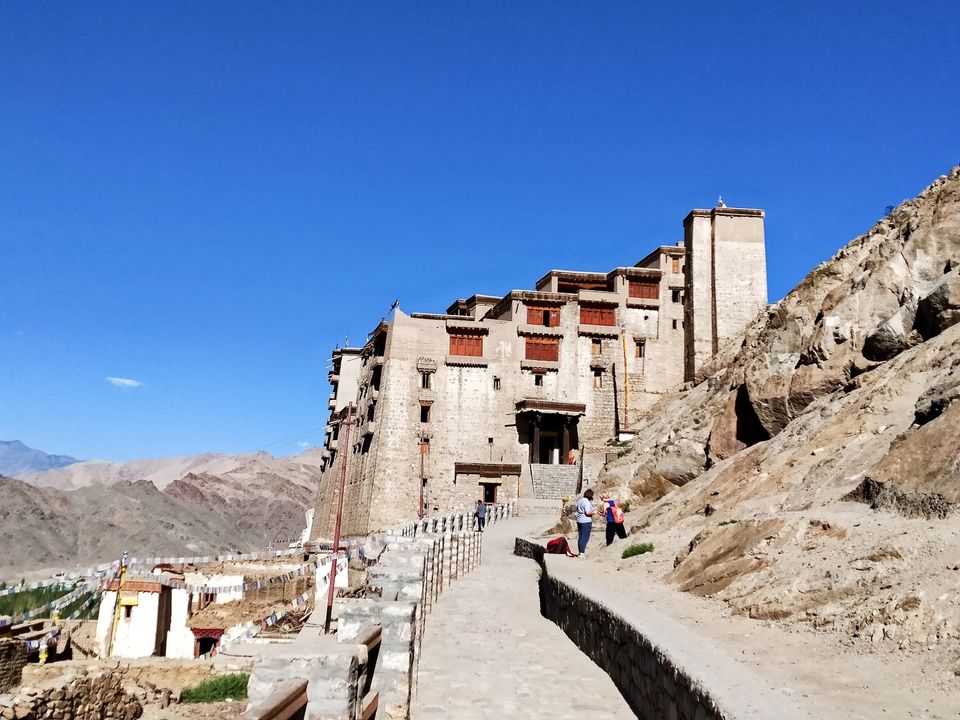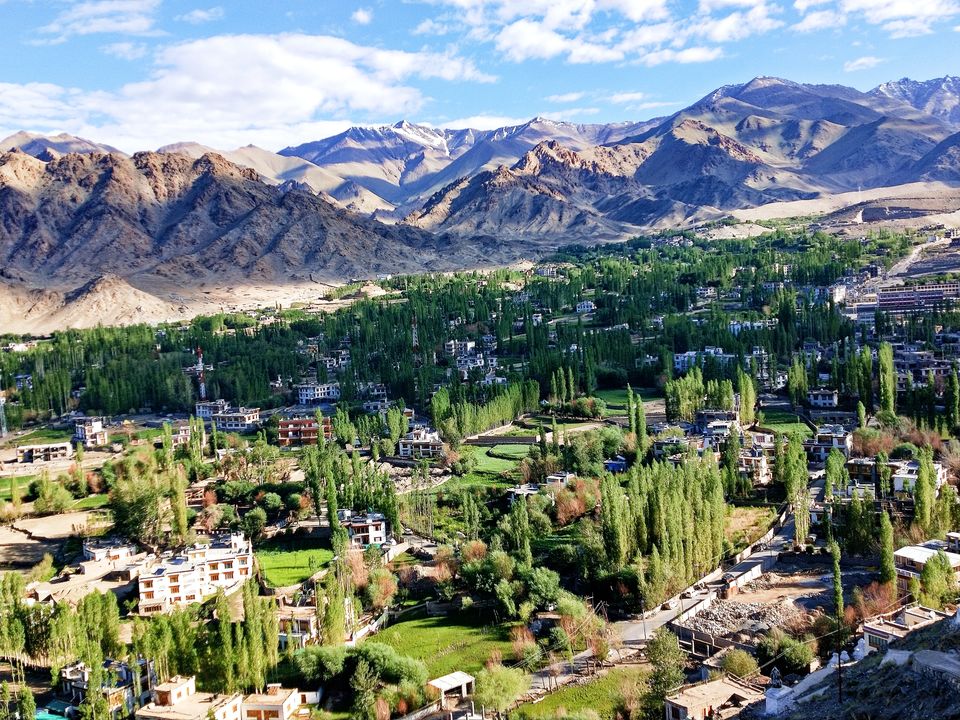 Well awited journey start from here yohooo..🙃first i decide to go trtuk its a village area near pakistan and india border u feel the josh there total distace between leh and turtuk is 180-200 km so be a early riser and start 1-2-3 go go go goooo..what a journe most memorable and blower of my life in between i took rest near diskit a famous for his monestry and home stay ..see picture of diskit
and yeah before diskit and dream of every adventure aspirant bike lover road a highest road of the world is here ..just go guys u feel different
And yes i stopped in diksit not for rest because of this and it feel different like that day i came to know that i can handle the worst situation a situation where u cant find mechanic easily so this was the best part of my enitre jorney and handling pressure 😂 so it will take me around 2 hr to reach in diskit after my bike told me sir i cant move furthur but luckly i find a guy who somehow firstaid my lovely bike and now again journey start and in between a construction is going on so make sure u have time and there it took 2 hr more and now its 3:00am i make plan to reach turtuk see what tgey got and return back to diskit but i dont thi nk its gonna work but suspense is ahead so ahead i reach there around 5:30 and womder trtuk i have video but not photos so if u want u can contact me here @surajsinghstaute and i decide to go back the same day on of my 10 mint road partner told me to dont go in night but i decide to go so from there i started my journey around 7:15 pm and reach diskit at 11:00 pm in between police stopped me two time for checking because of at that current time govt uplift the article 370 and 35A so but not much to worry leh was silent and happy as always and than i find a hotel there that cost me 800 why because i am late mostly hotel close after 10:00 pm so if u r planning to travell in night travell all night othere wise be there before 10::00 pm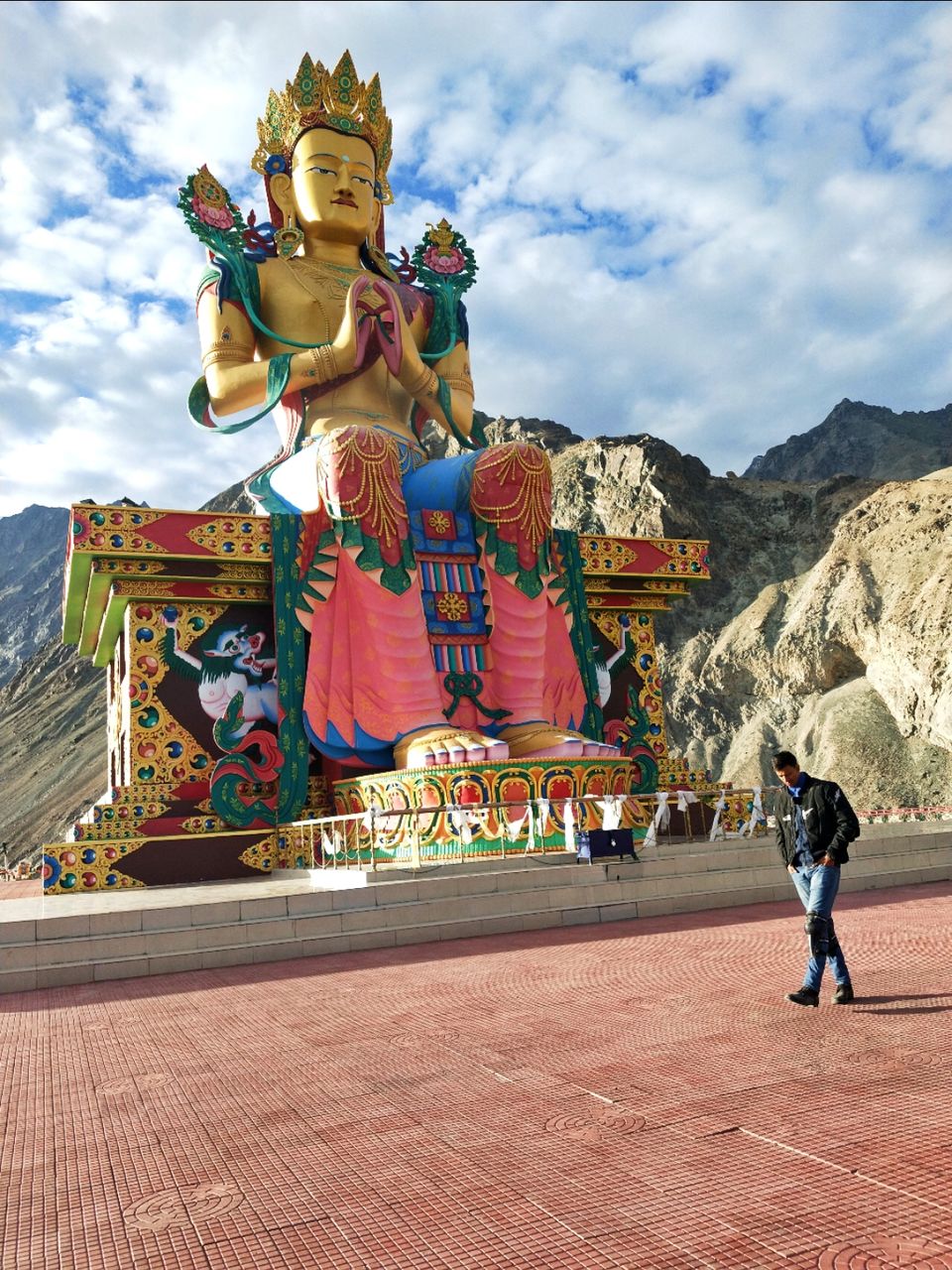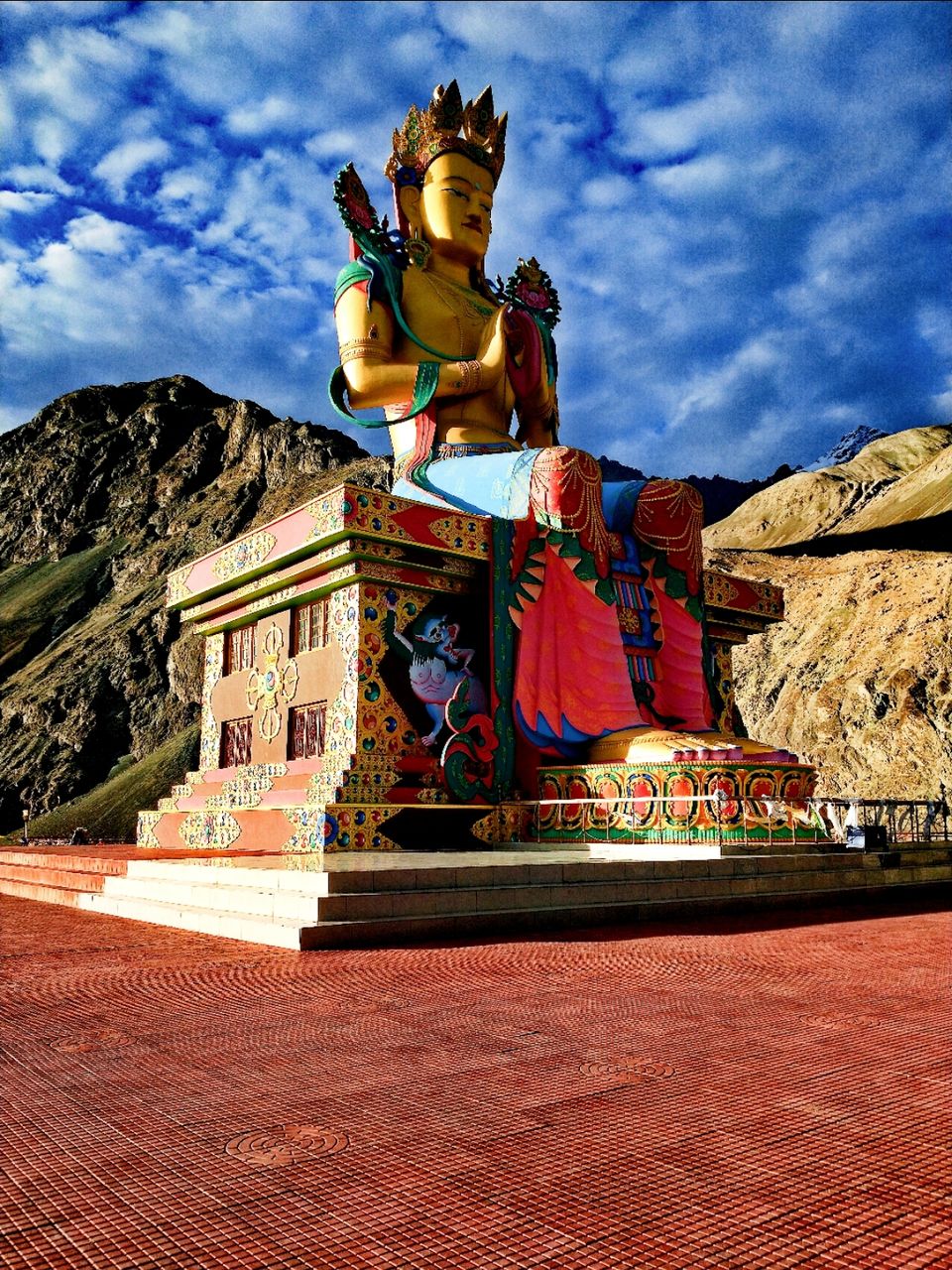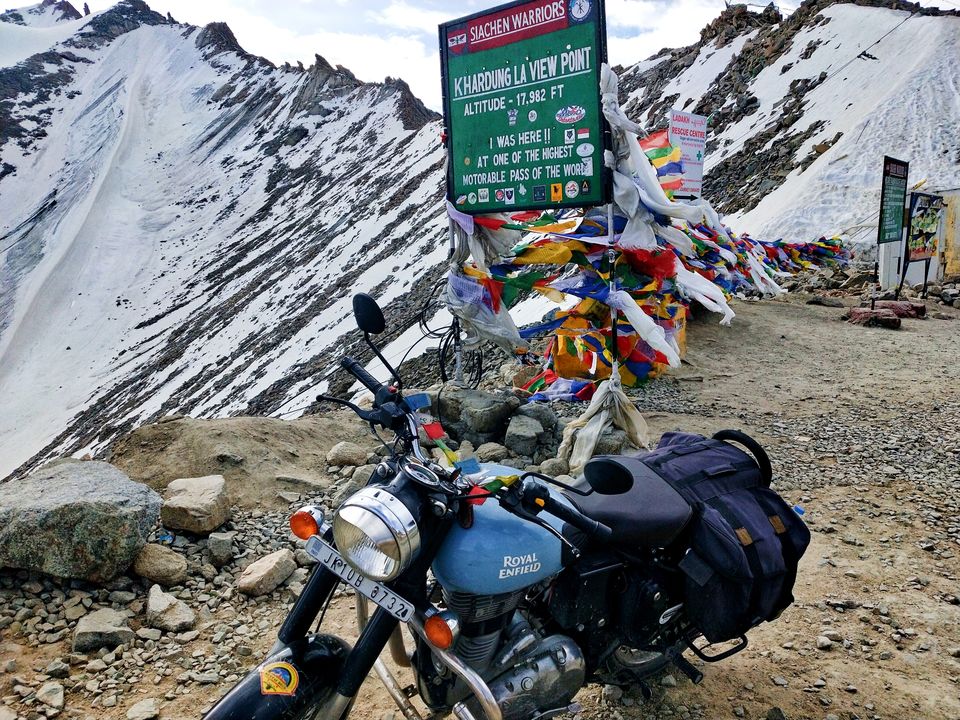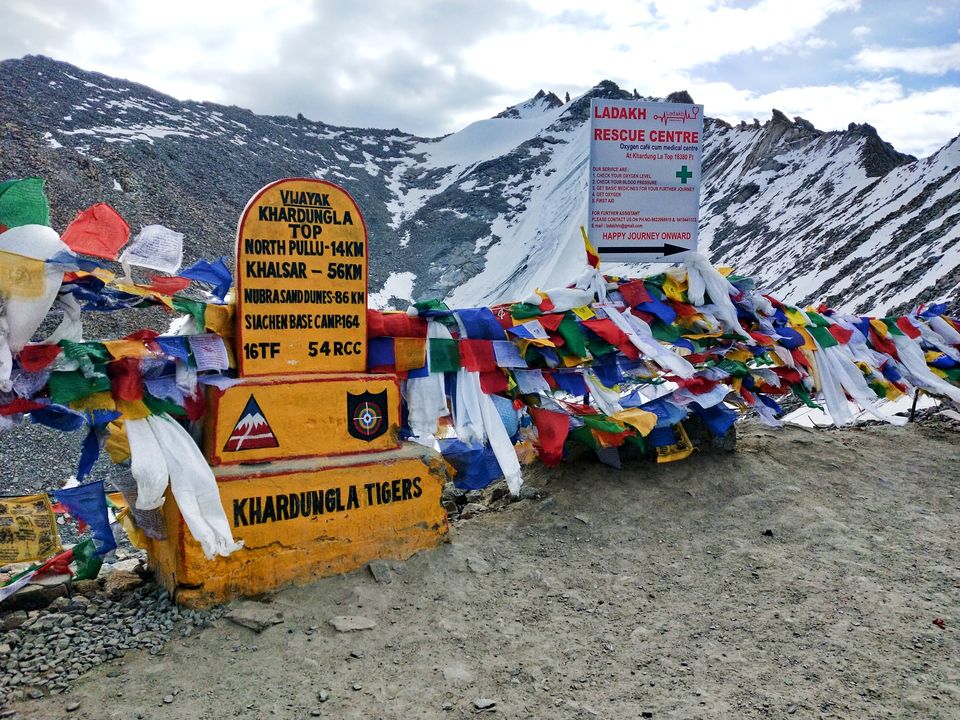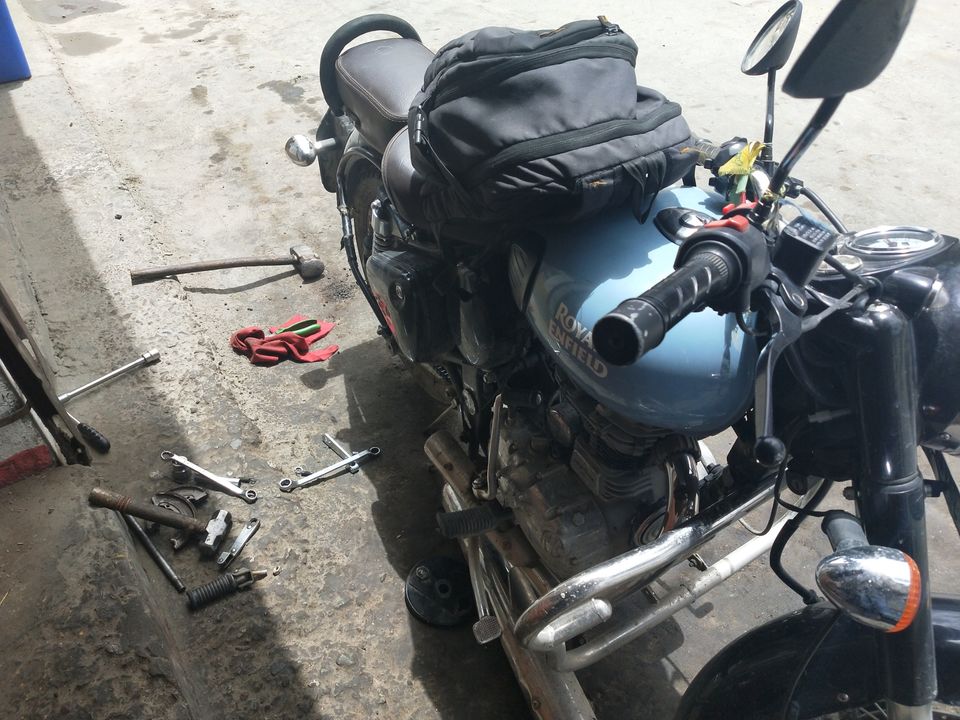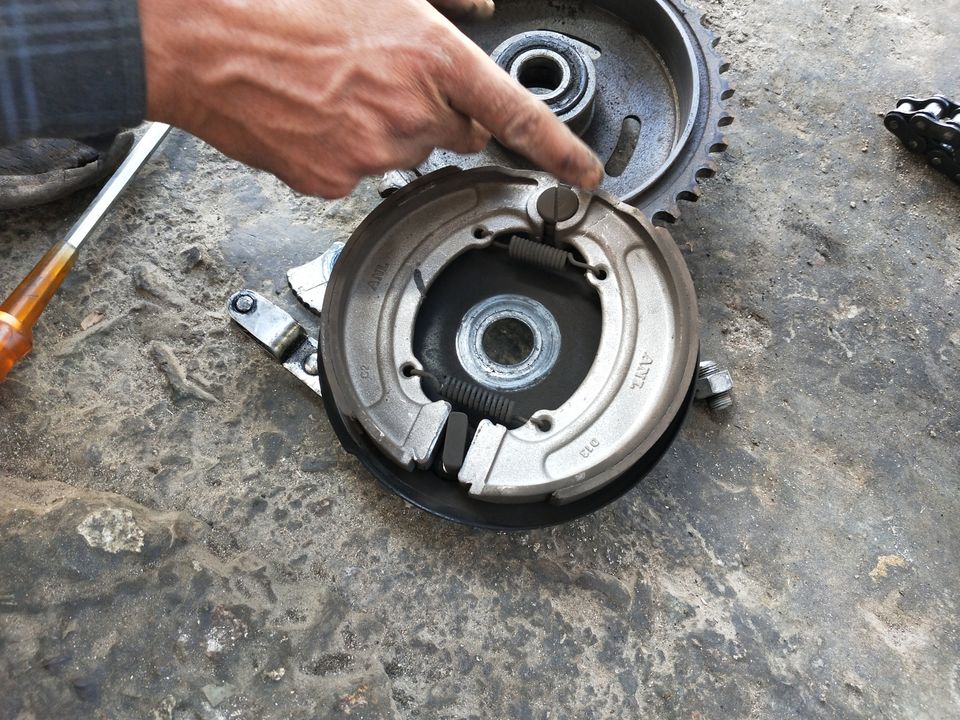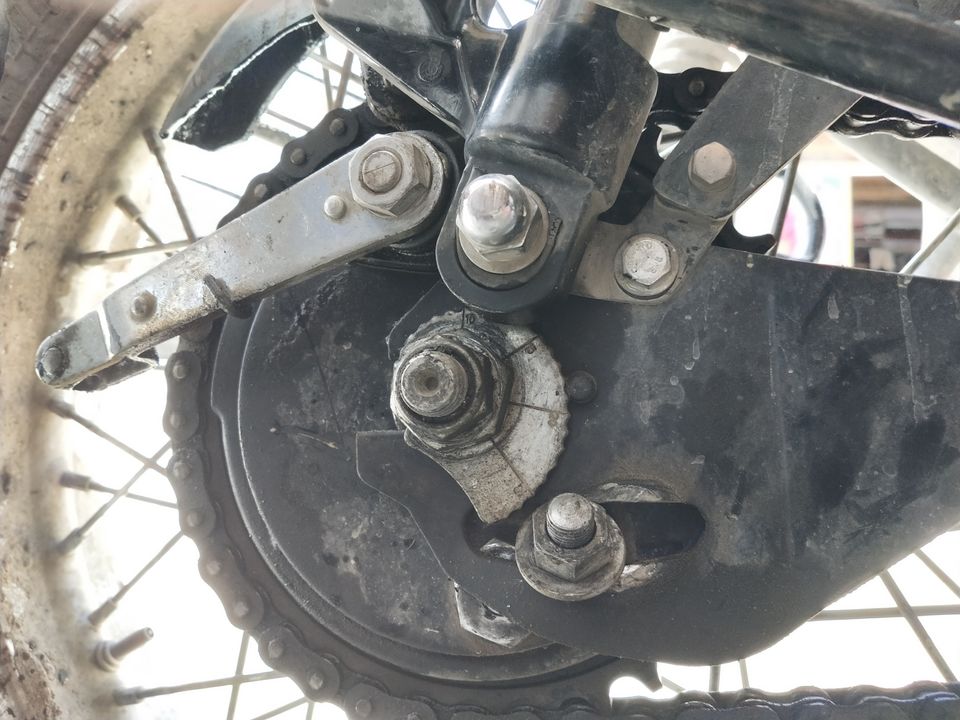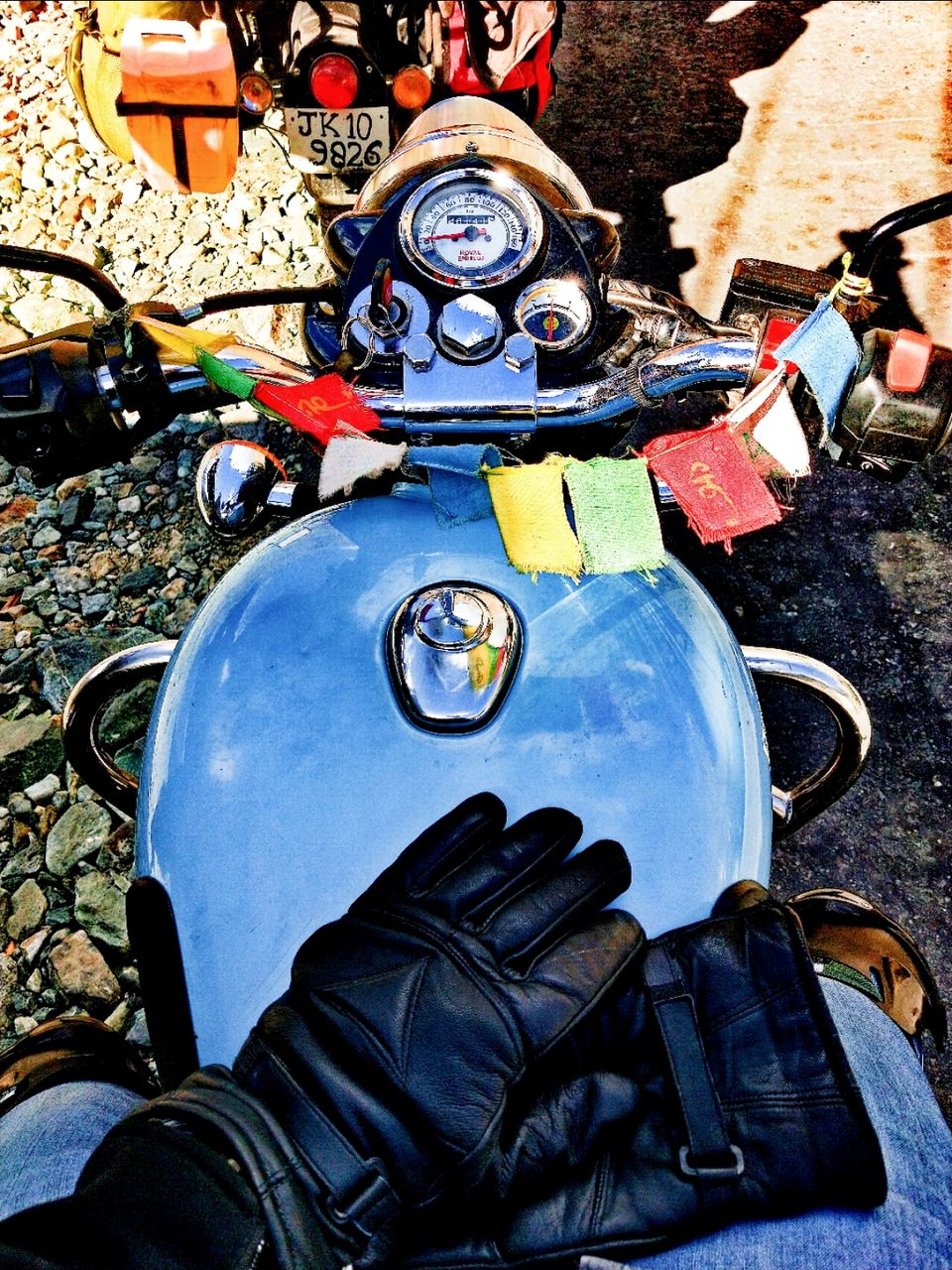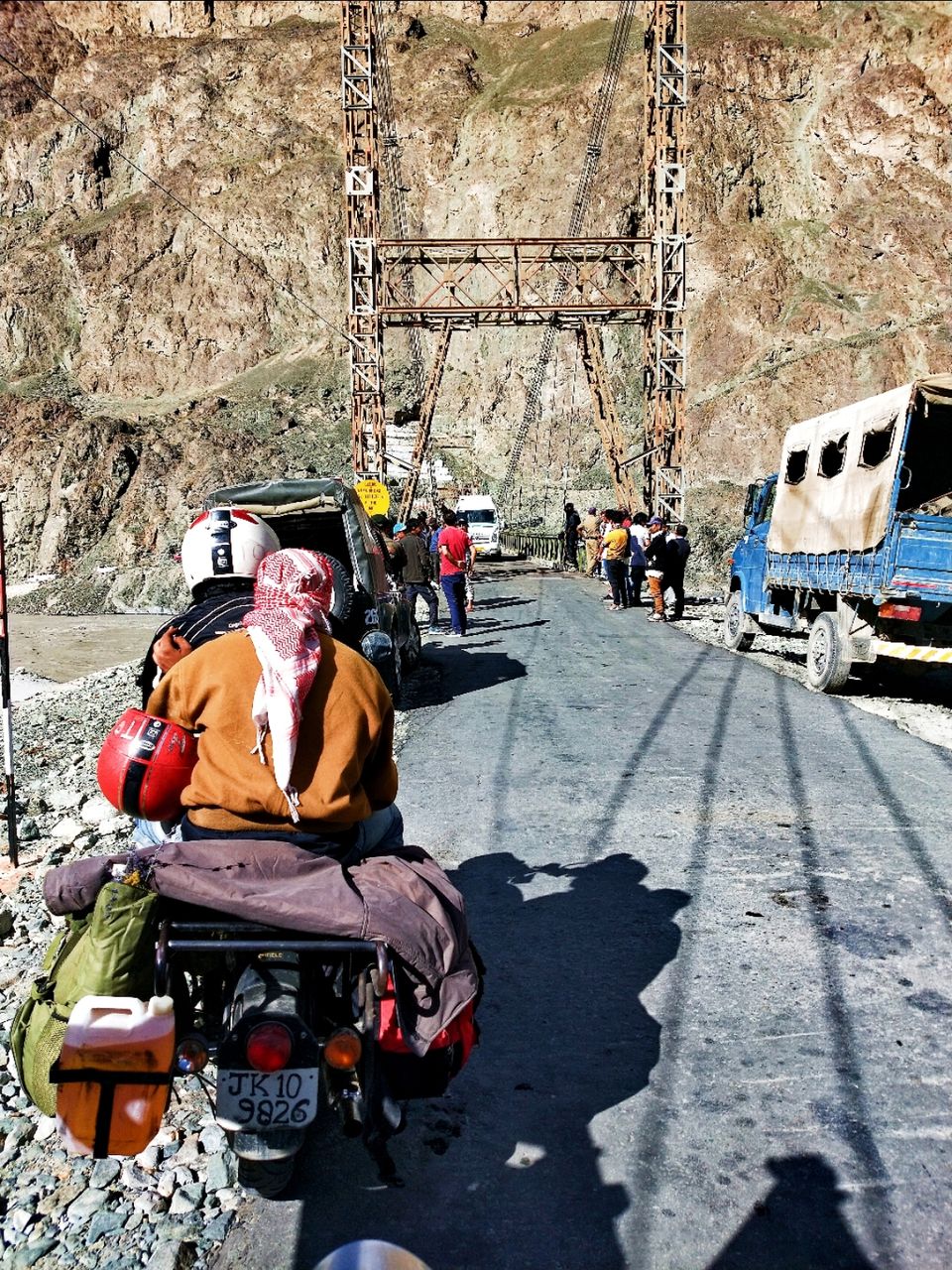 Now early morning i planed to go pagong lake between india and china border that is around 160 km from leh and from diskit same 170 around but yes road is little bit khatarnak so better to move early around 6:00 am level of water on road star rising and u might fsce problem if u r alone so make it quick like one fmaous person say make simple and sweet i think some of u understand ..if not i dont care 😅😅 and in between road was very challenging and dangerous but what i love i got but u find smmoth road too so u get combination of both this picture is smooth and for other it was not possible for me to click bcz i was alone and i didnt have my camera handler and adapter so .sorry but u can see road images on internet ..so for road way and map downlaod it or coantact me ..and at 3:30 i reached pangong lake and this are some photos ..videos i hve ...and i decide to stay for night and i started serching for tent with chep price but not easy to find sepcially when tourister is on peak but i find that cost me around 1500 so i took it and stay night see some click and dinner cost me 250 and idont wnat to share my personal things so boys can caontct me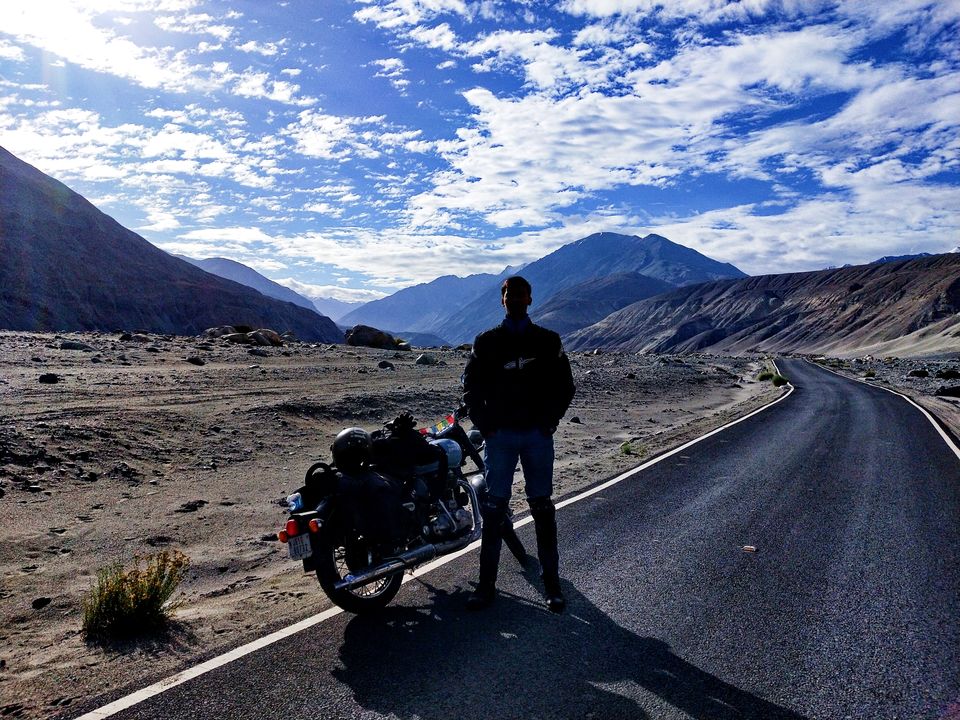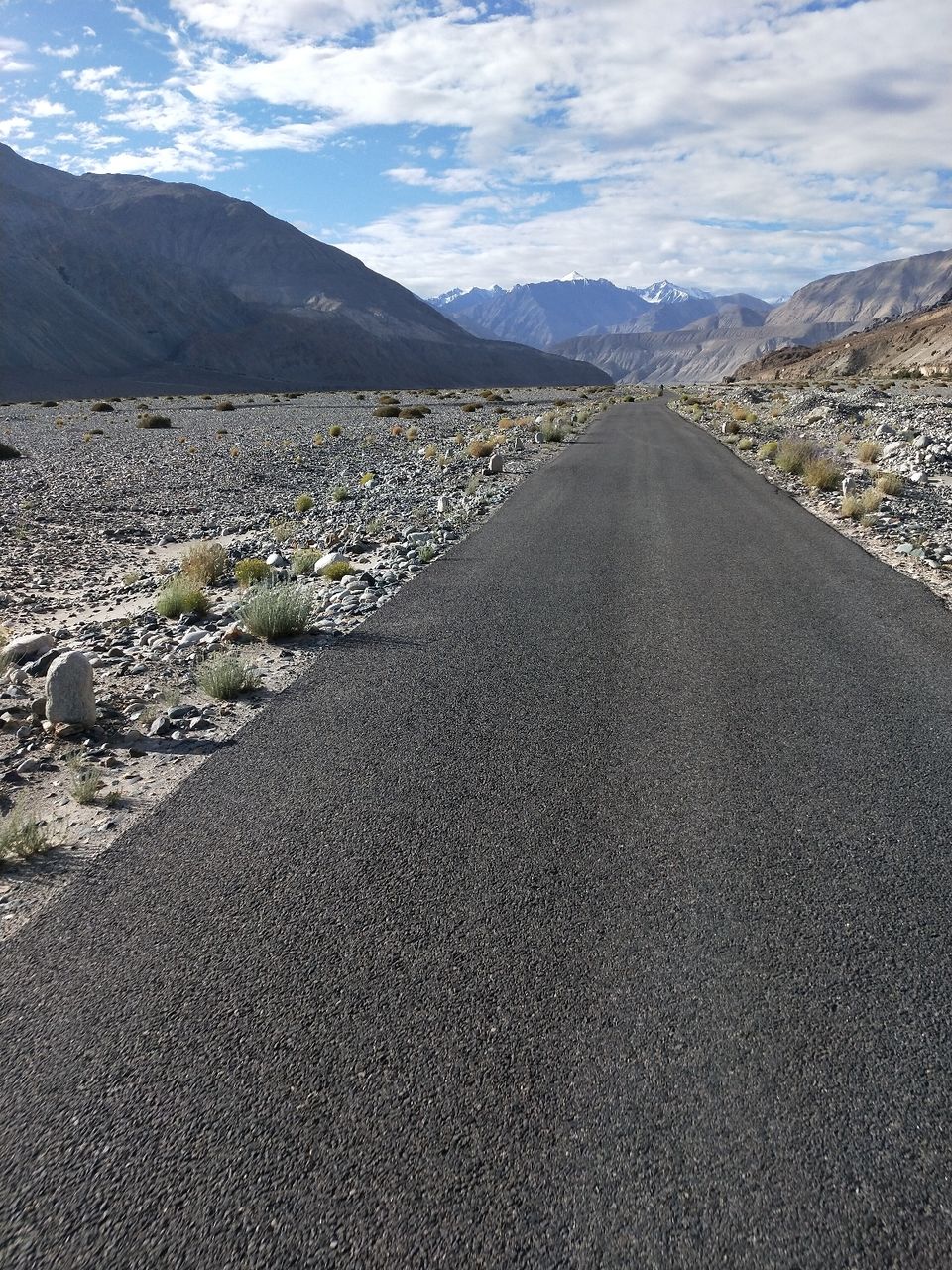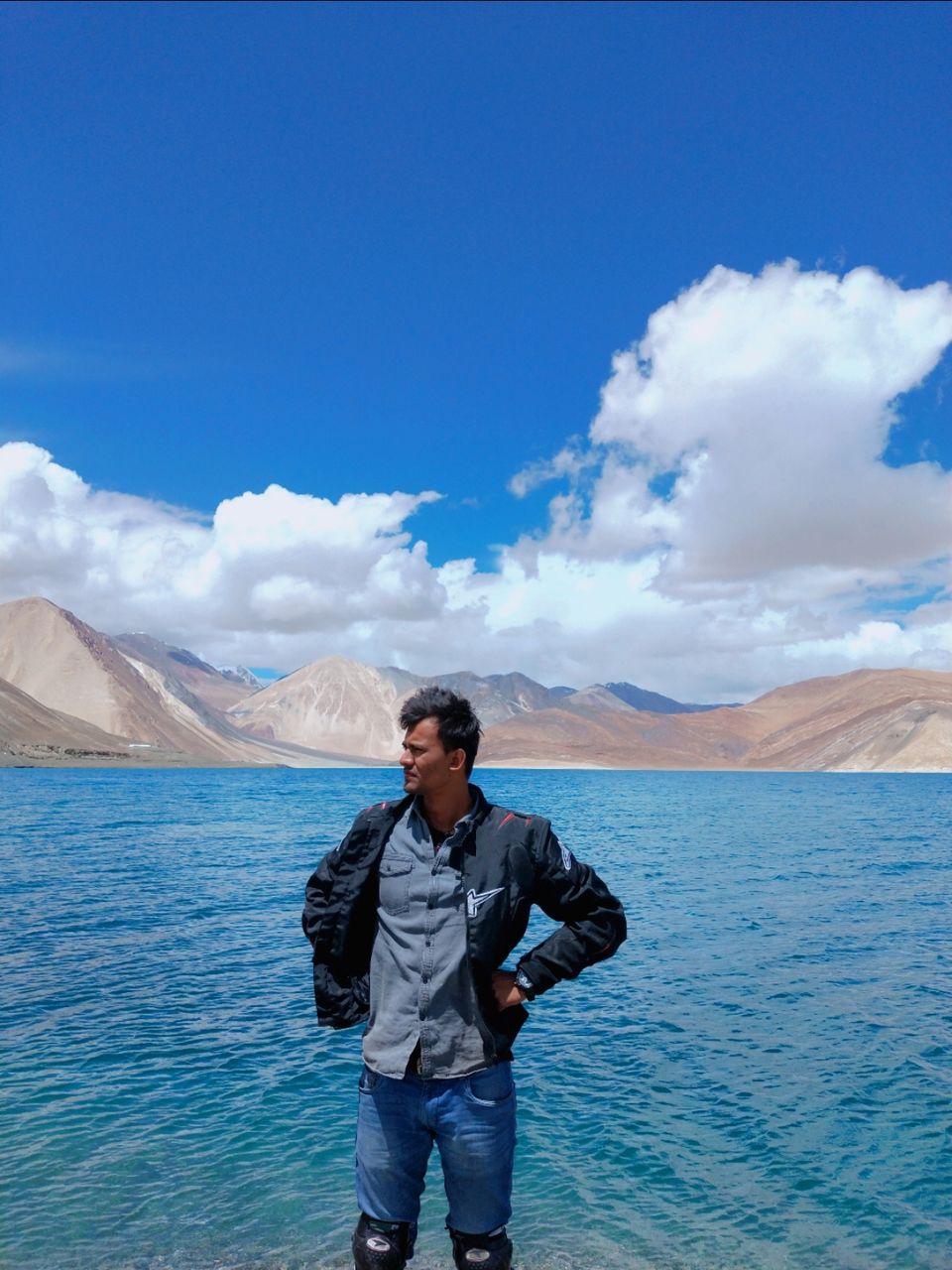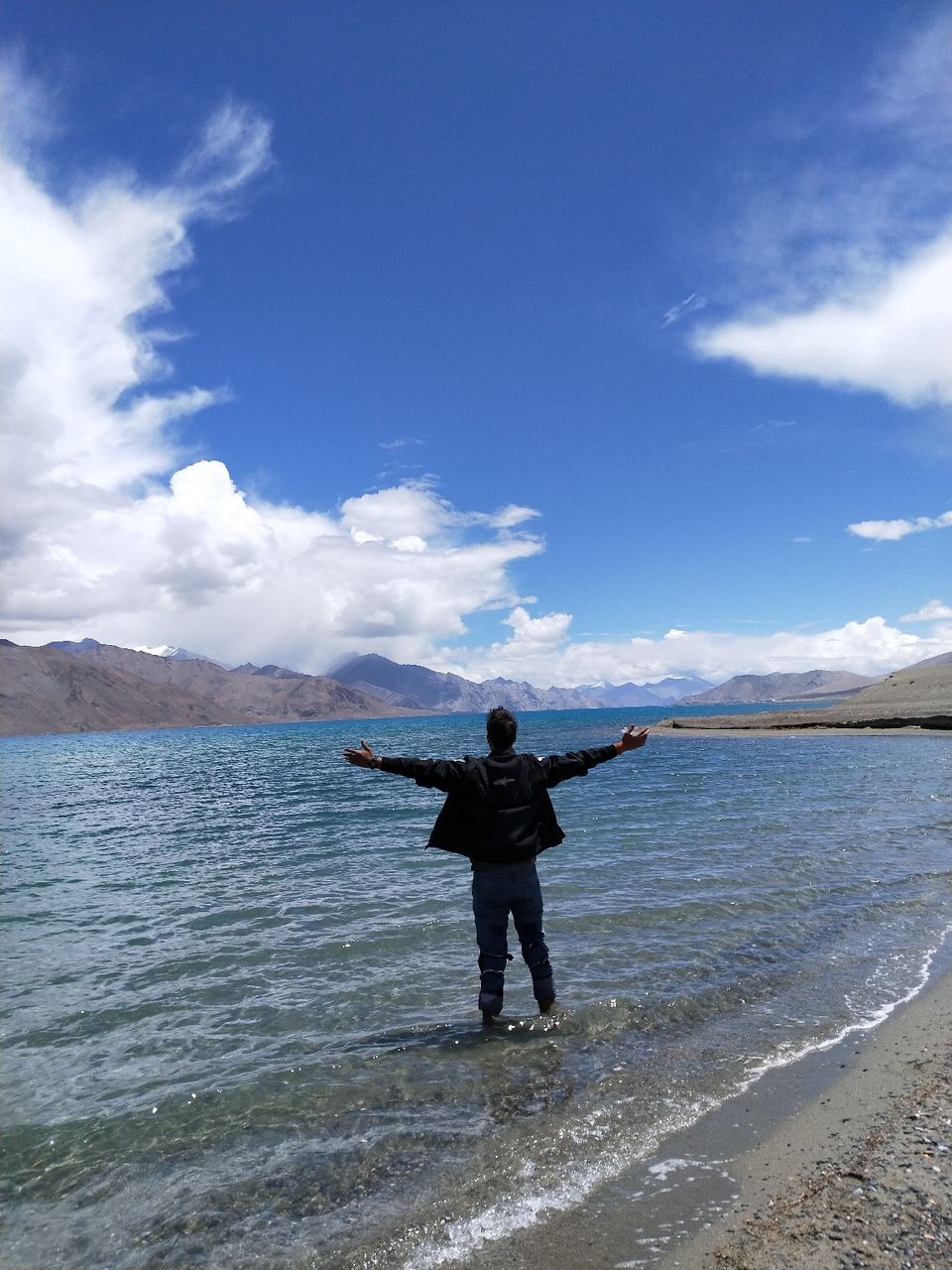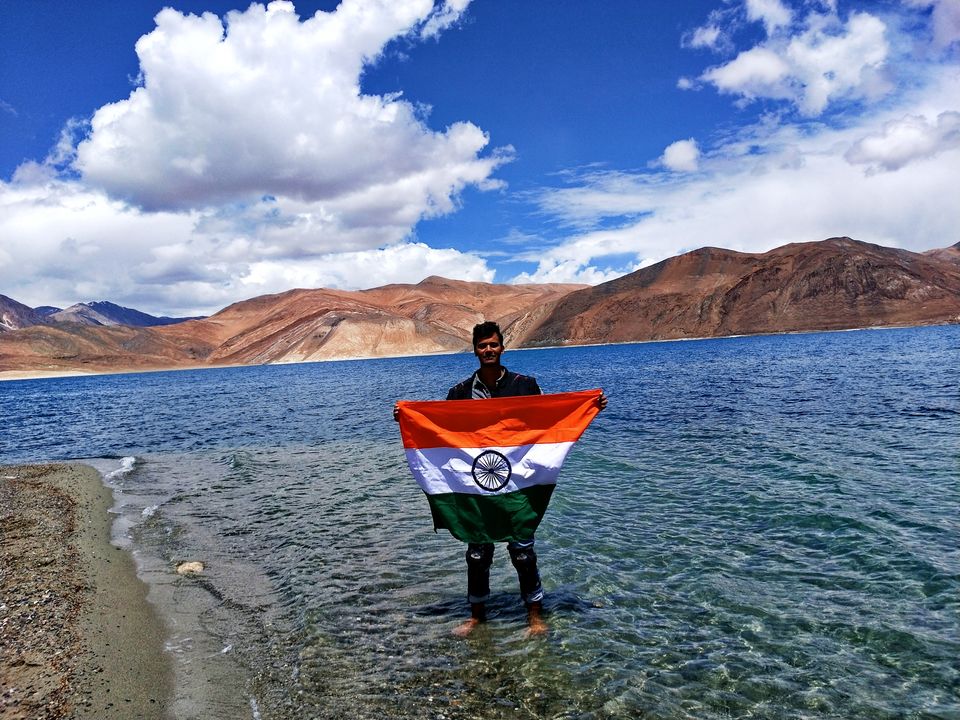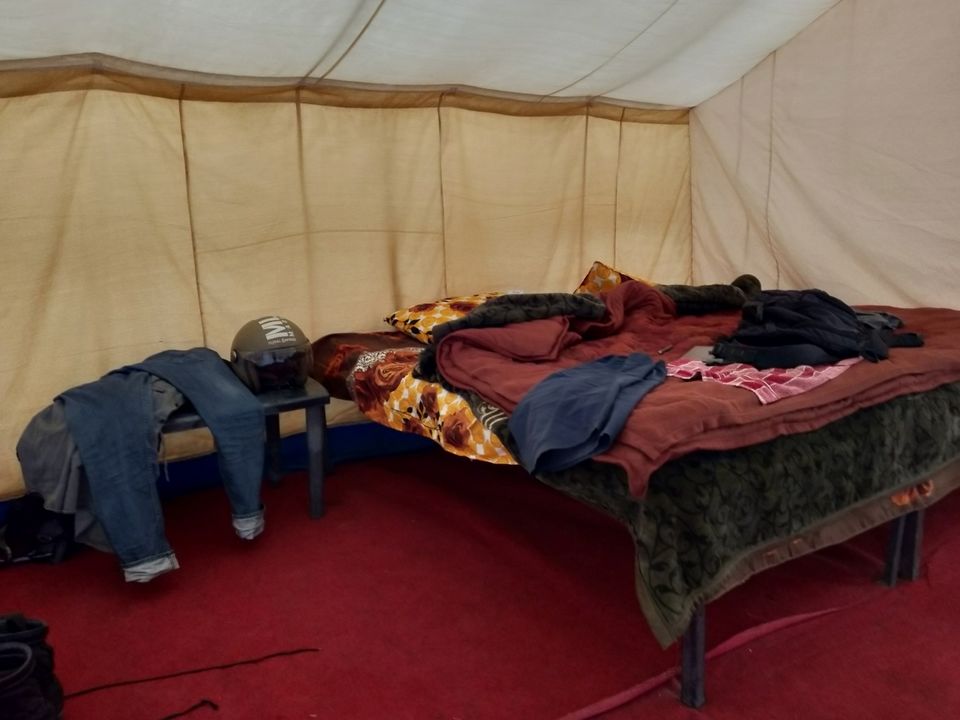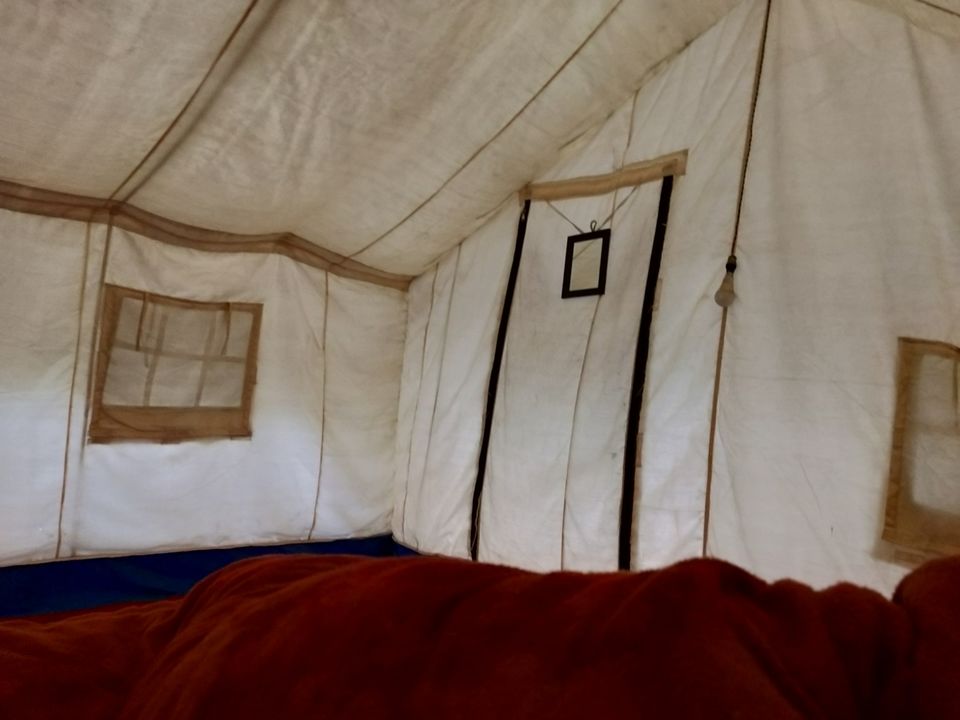 Day 7 i started jorney form pangong to leh and i stared at 10:00 bcz i couldnt rise early so but this place was my last to reach so better to stay here liitle longer i took tea while looking toward the lake it fell amazing and i reach thicskey monestry around 3:00pm that palxce is in between ur way from pangomg to leh so ..and yes must visit u feel peace and khayal ayega sanyasi banane ka 😊😇 and before all before reaching here i passed world sencond higest road in the world see and around i reach leh at 5:00pm and have rest and rest and rest in peace not not like that ..sota rha mao bs pura next day i booked my ticket to keylong for my return journey and day after tommorrow my bus was on 9 the day and yes my bike rent duration was over so same day when i back to leh i haded them thier bike took my adhar card bcz they need smthing ur id for security purpsose so better to give then ur addhar or any card except ur drive license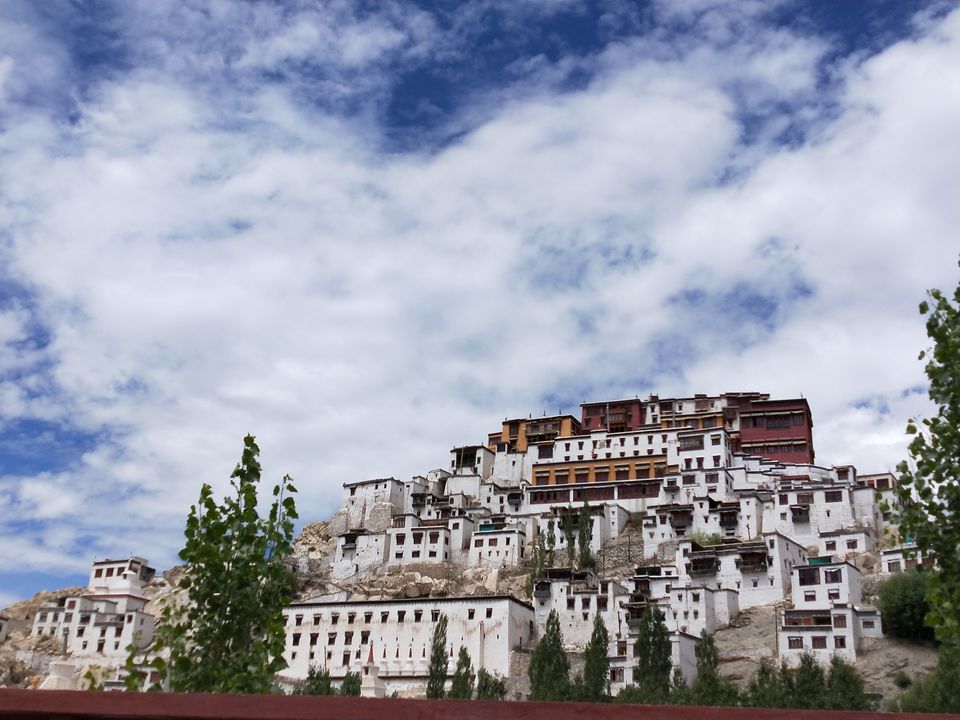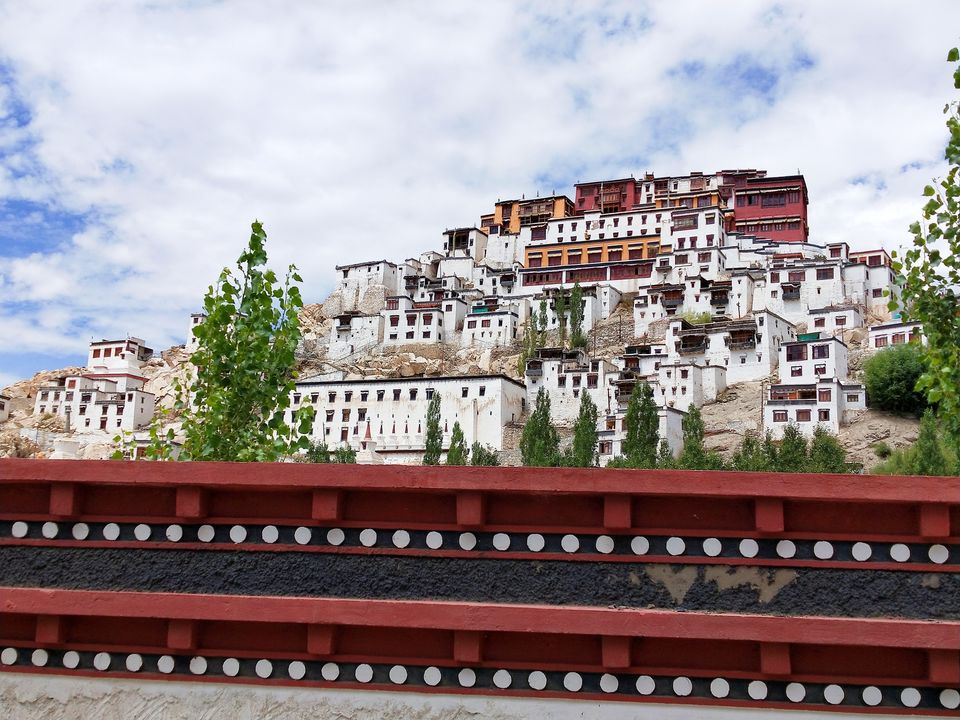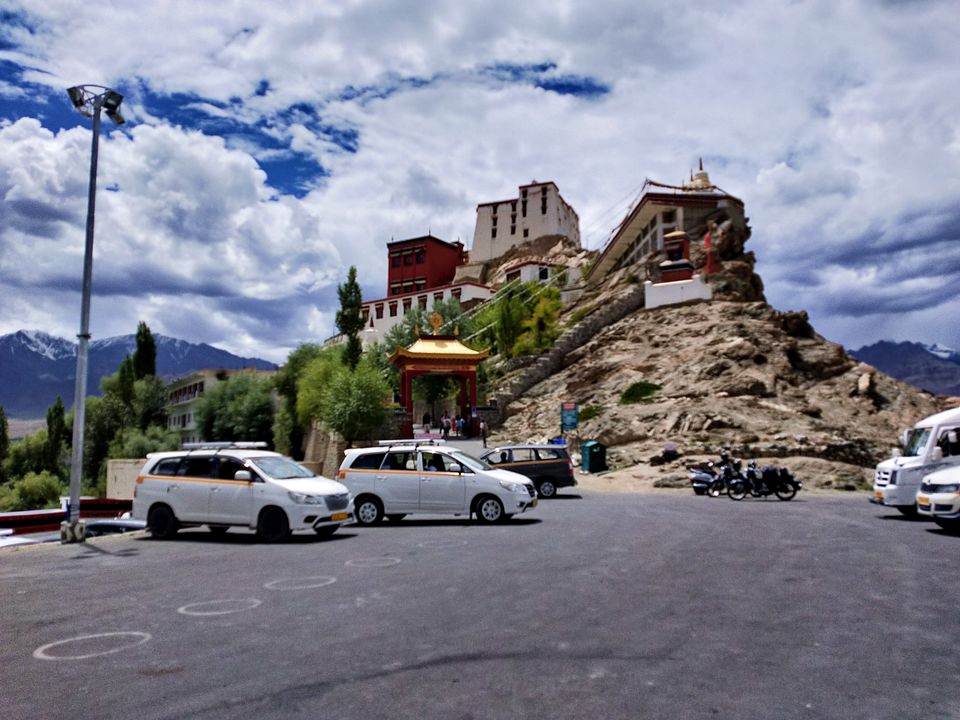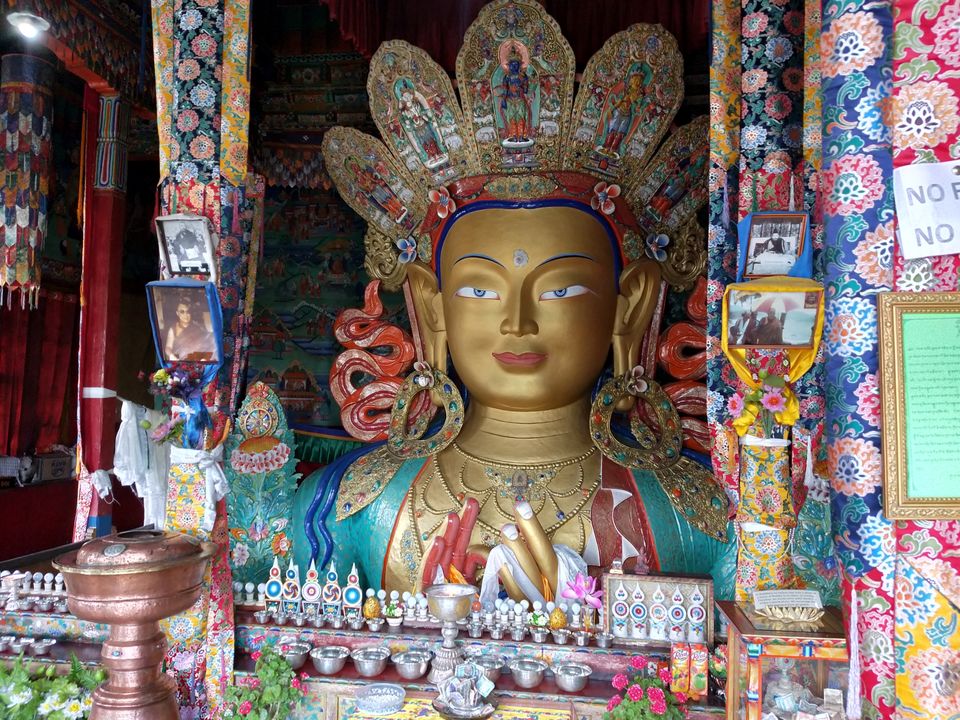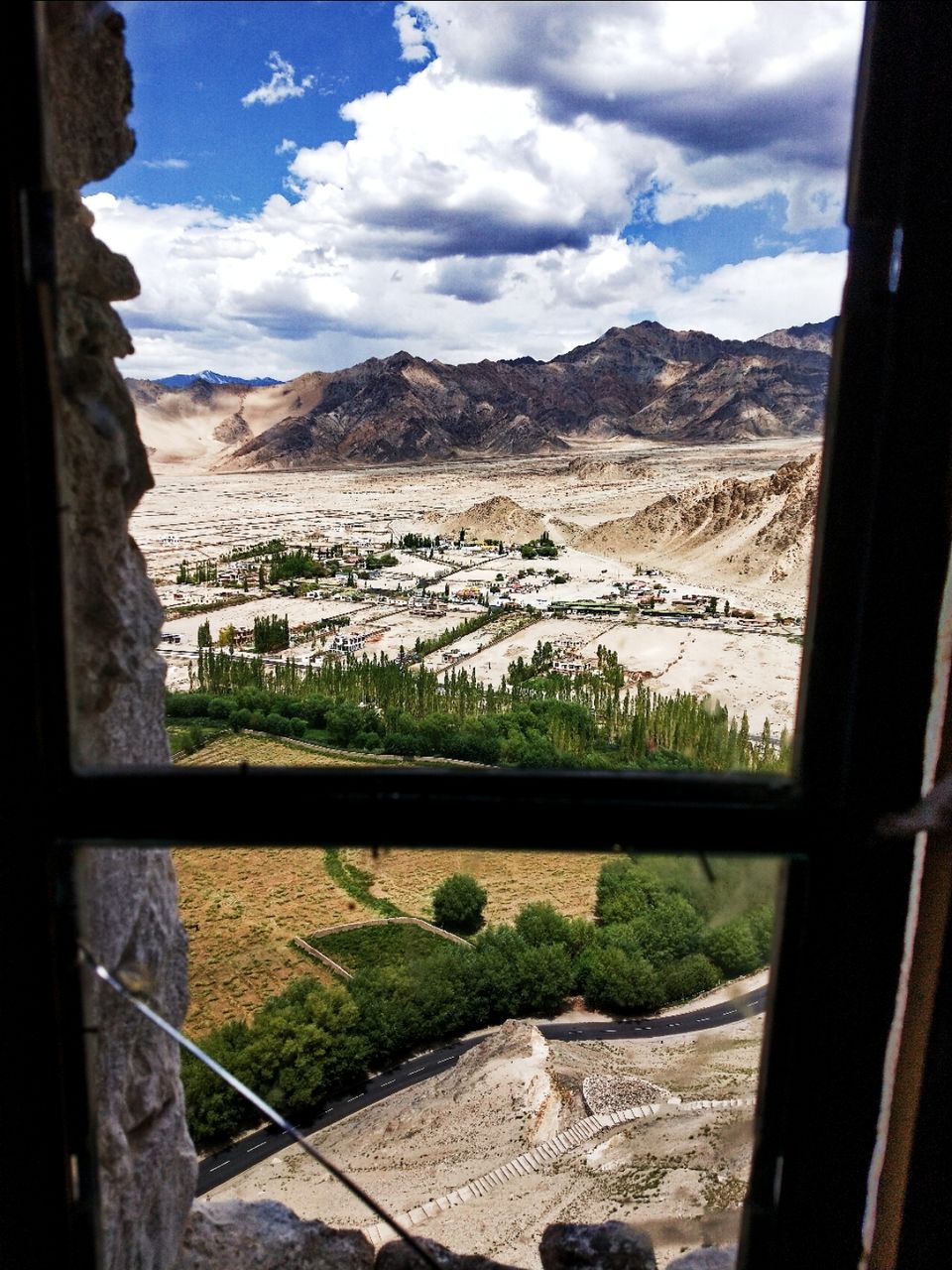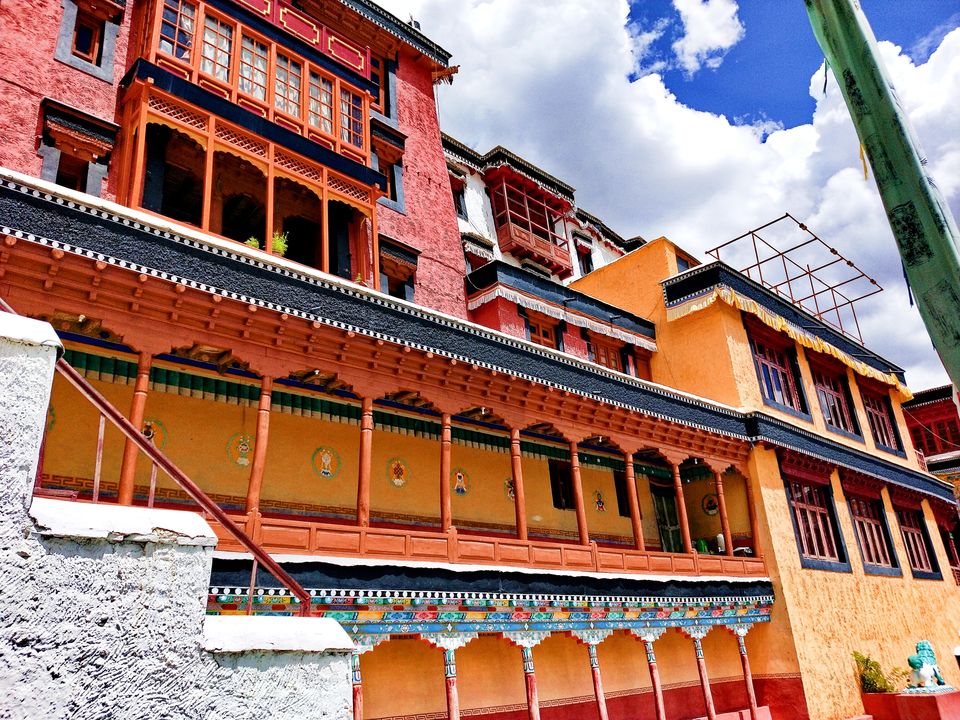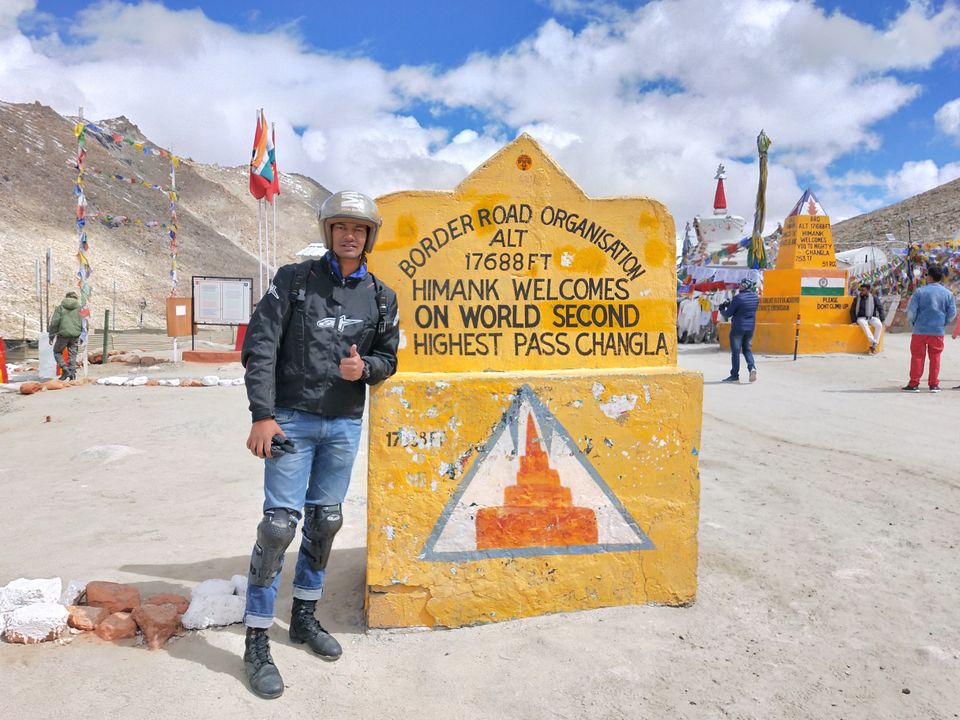 I wake up around 8:00 am and rest all day in afternoon i went to bus stand a book my jorney to keylong for next dsy as bus avialiable daily so no need to panic and yes try to reach early when u reach leh in ur staring day go and check the time and date of all the buses its will help u ..and than i wonder arond market buy some stuff sovenior and talk to people abt artcile 370 🤐🤐😂 most intresting part and also try thuer fav and famous dishes that coast me around 1000 so u can skip this and back to hotel packing and next day at 3:30 am bus deaprted from leh better to hire taxi bcz from.my loaction it was far so i hired a taxi or hotel guy have car so they also drop u there will take 200-300 and than thats all abt my jorney and thank u reader and bs ab kya bolu 😅
Note
..........1)u need permit to go above places so on first day when u reach leh take a permit from pemit office cost around 500 for permit and ask bike shop is bike service and also have good negotation skill mere pas ni tha 😅
2) and there are lot more palces to go like tosomori lake and magnetic hill so if u planning to go have to increase ur duration of stay ..and
Maff krna yr for grammtical error bhut fast likha mai 😄 and yes i also visited srilanaka ,bhutan and andman alone so if u have smthing or anyhitng to ask feel free to conactact @ surajsinghstuate@gmail.com and insta @surajsinghstuate
Thank u very much love u all and keep wobder and spread love together..thank u tripoto ..