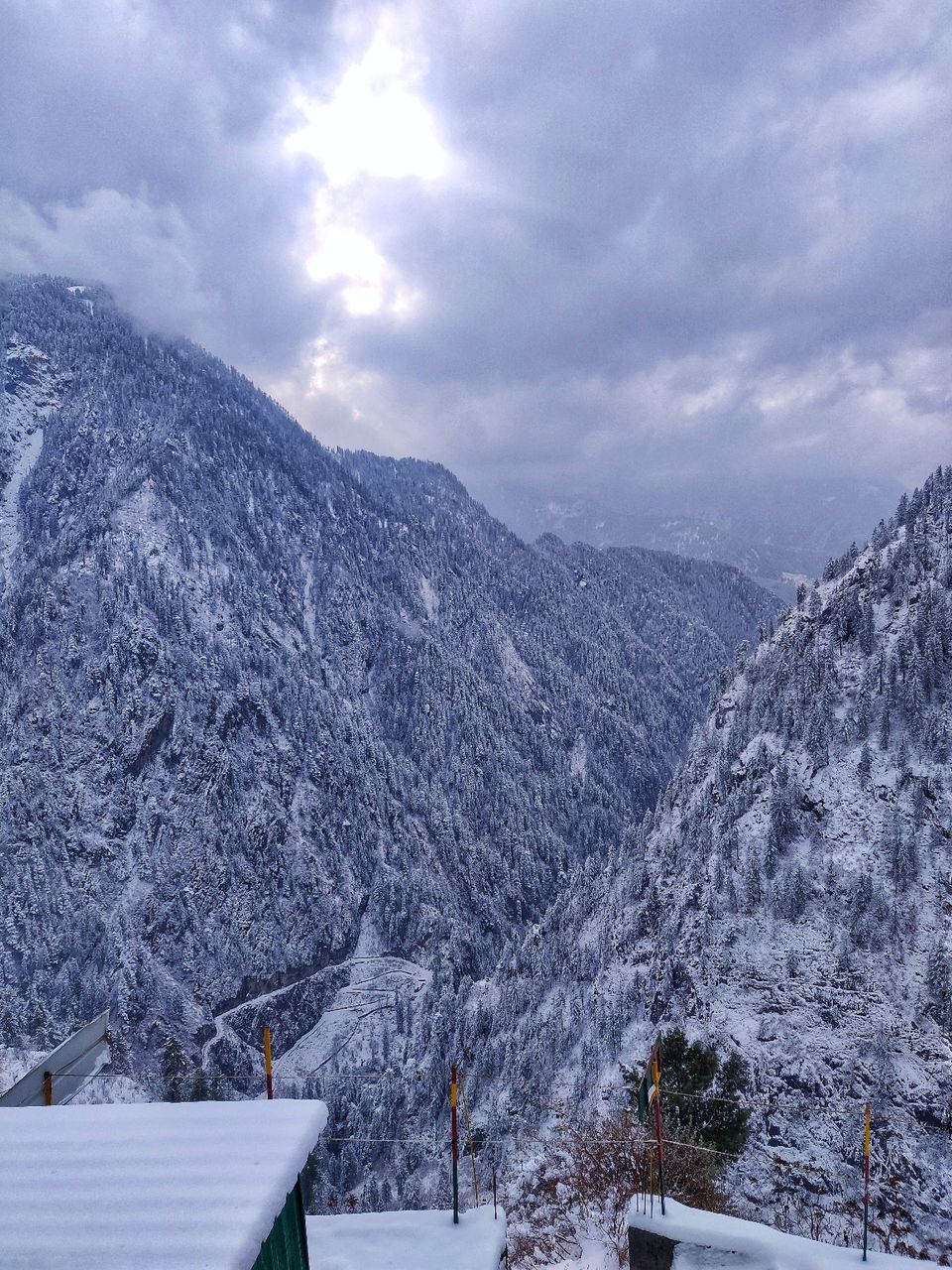 So from last march the only travel he had was to his hometown before janta lockdown and afterwards  he was trapped inside , with all the covid outbreak and lockdowns all over the country.
Last years resolution ( 6 new places in 2020)
was seeming unrealistic now but as the year was ending a plan came up for road trip , which started with 6 friends hopping on to experience the snow cladded mountains of parvati valley.
But as the day of travel was getting near , the number of fellow travelers was decreasing (personal issues, you know how it is with group travels) and in the end it was upon 2 people (me and another friend)  that weather we are celebrating new year in the mountains or at our home and we decided to welcome 2021 our
Way.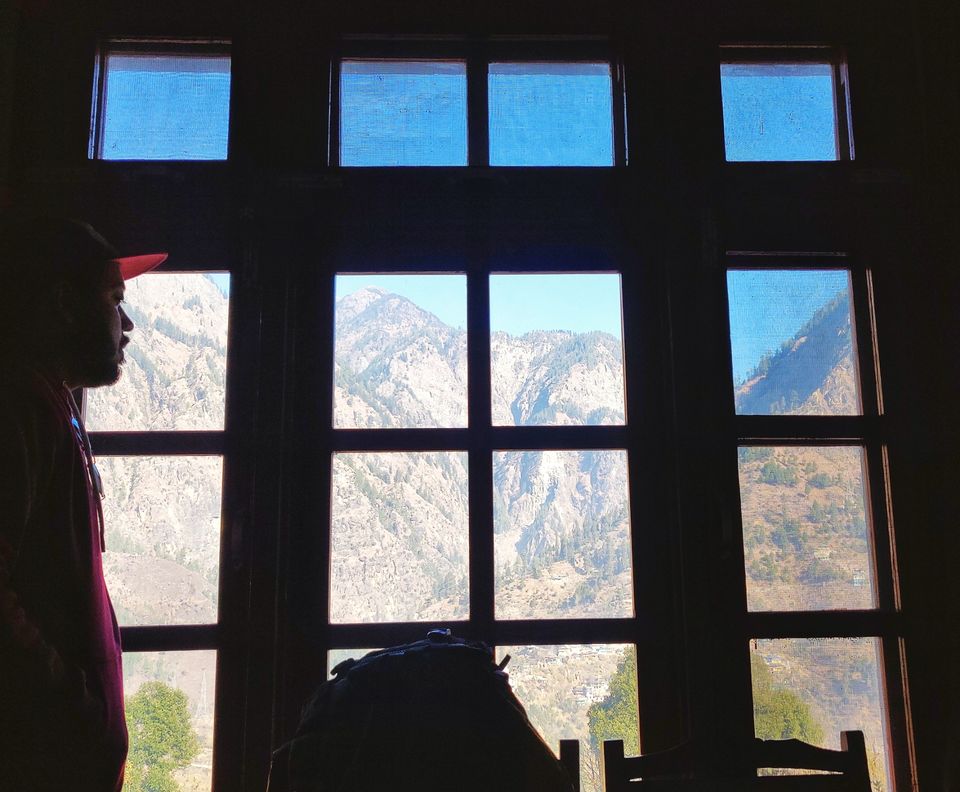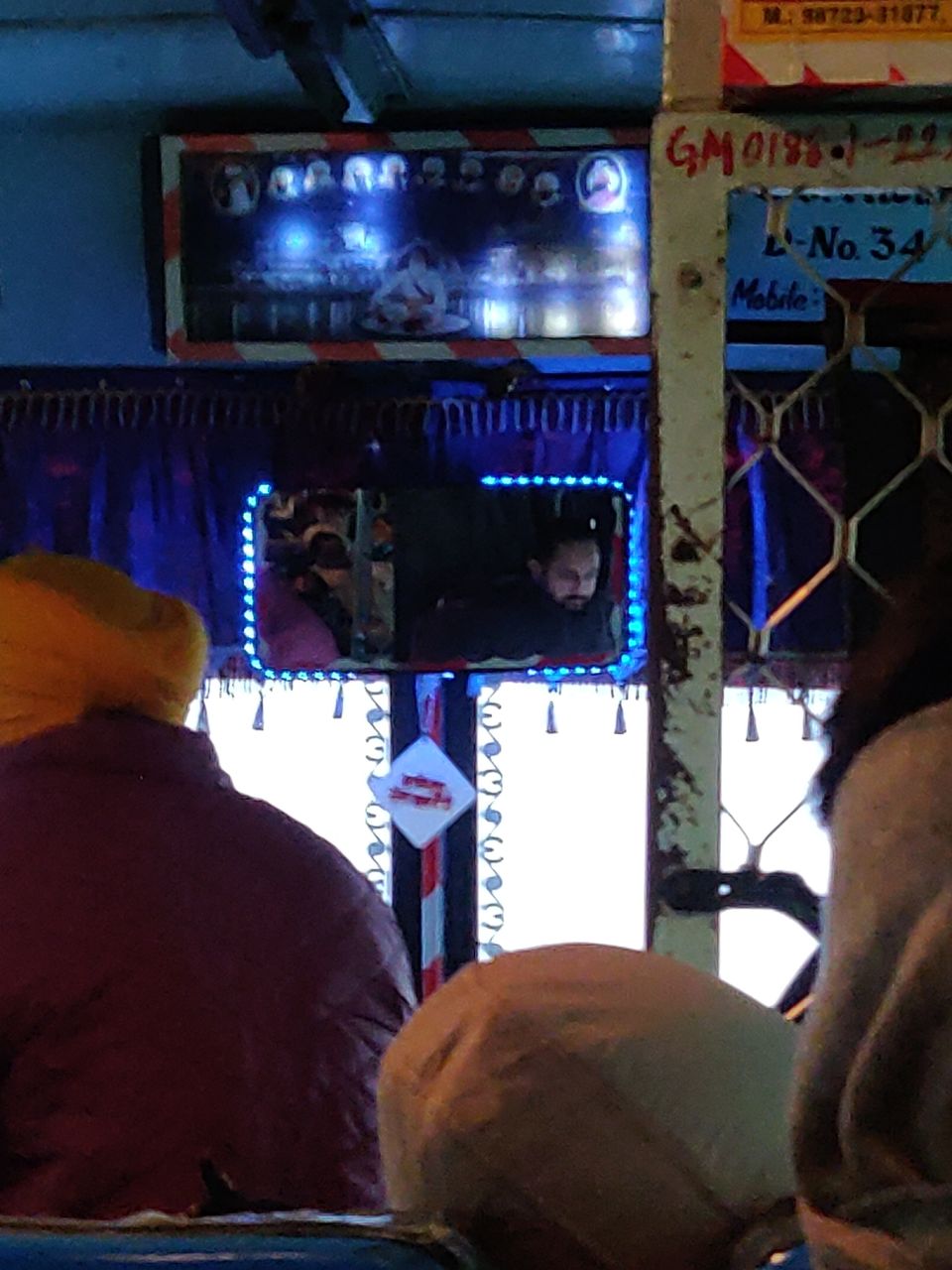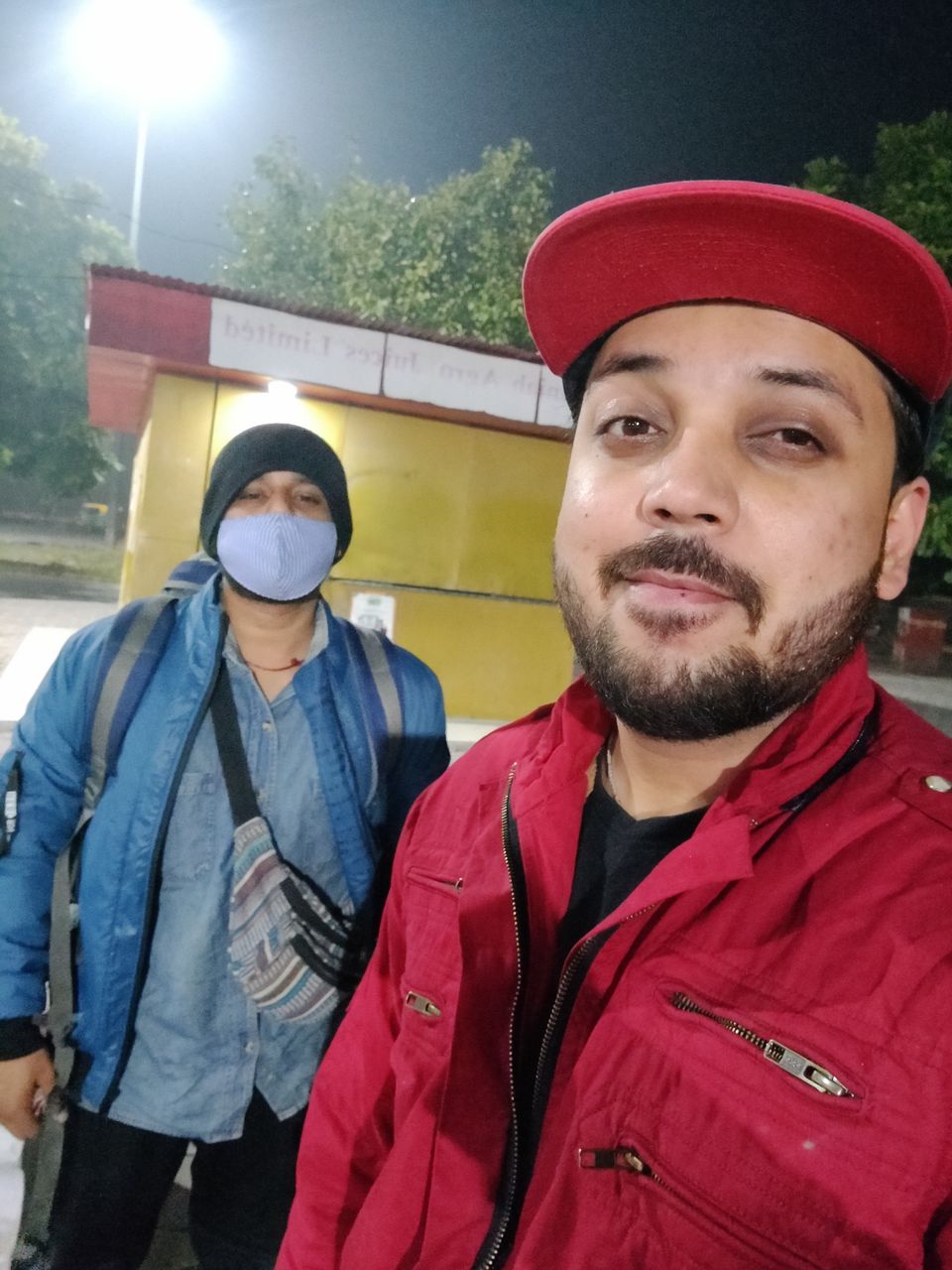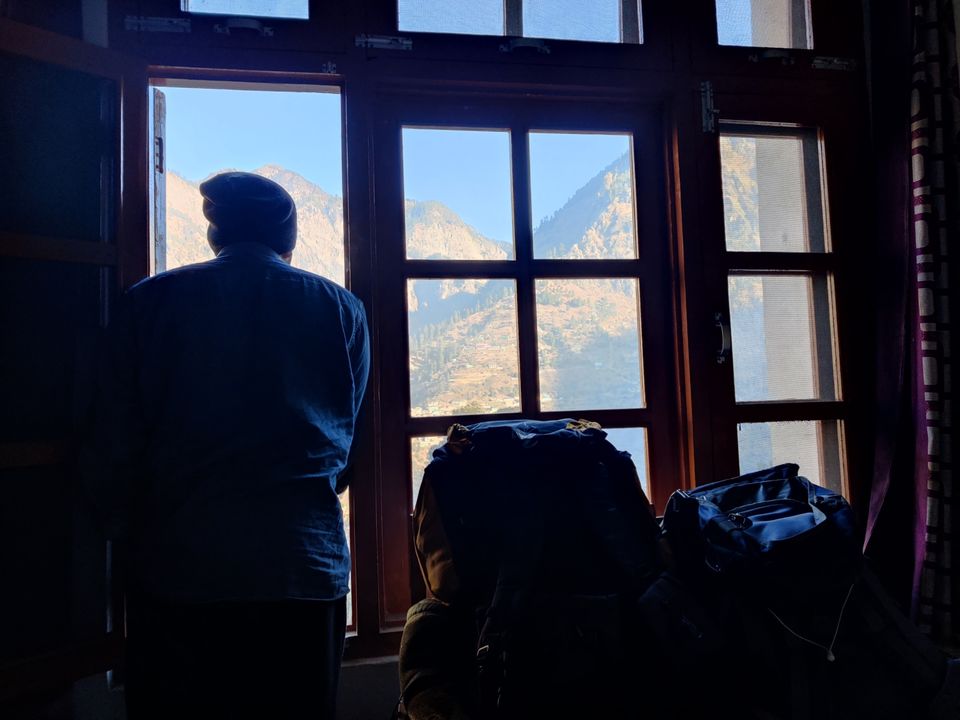 The journey begins (26th december )
There was only single travel option ; bus from bikaner to chandigarh.
So we took the bus at 6:45pm from bikaner and imagining all the travel scenes , feeling the mountains . I was obviously so excited as it was travel we were talking about.
Cutting short the trip
Bikaner -> chandigarh (6 am ,26th dec) -> barshaini (6pm, 26th dec) -> Jari( 8pm, 26th dec)
By this more than 24hrs of bus travel i was already dizzy and heavy headed.
We stopped wherever we were, took the fine room had our dinner and slept.
Next morning, we started early and took a cab from Jari to Malana stand from where our trek was supposed to start.
It was my first time there so naturally excitement was there.
The trek was around 2.6km and the mistake i made was to carry my whole backpack which was so heavy but one step at a time we continued to trek and reached the destination at around 4pm (27th dec)
We explored a bit of village and went straight to our view point. The way mountains were staring at me one after the another was mesmerizing and spell bounding. 
We went to a cafe and relaxed there for a while.
It was getting dark so we decided to stay there itself.
The crowd was loud and crazy the music was blasting and everyone was enjoying the nirvana.
It was late after midnight we saw something coming down from the sky.  Yes you guessed it right,it was the SNOWFALL.
NEXT MORNING, was an absolute heart taking view it was all covered with snow the huts stays shoes mpuntains trees everything seemed so beautiful.
We were stuck for another day at this location due to snowfall ( not that we cared )
Not to forget , we were surprised by two of our friends during late  evening. They started the road trip and came straight to our location. ( What a pleasant surprise it was)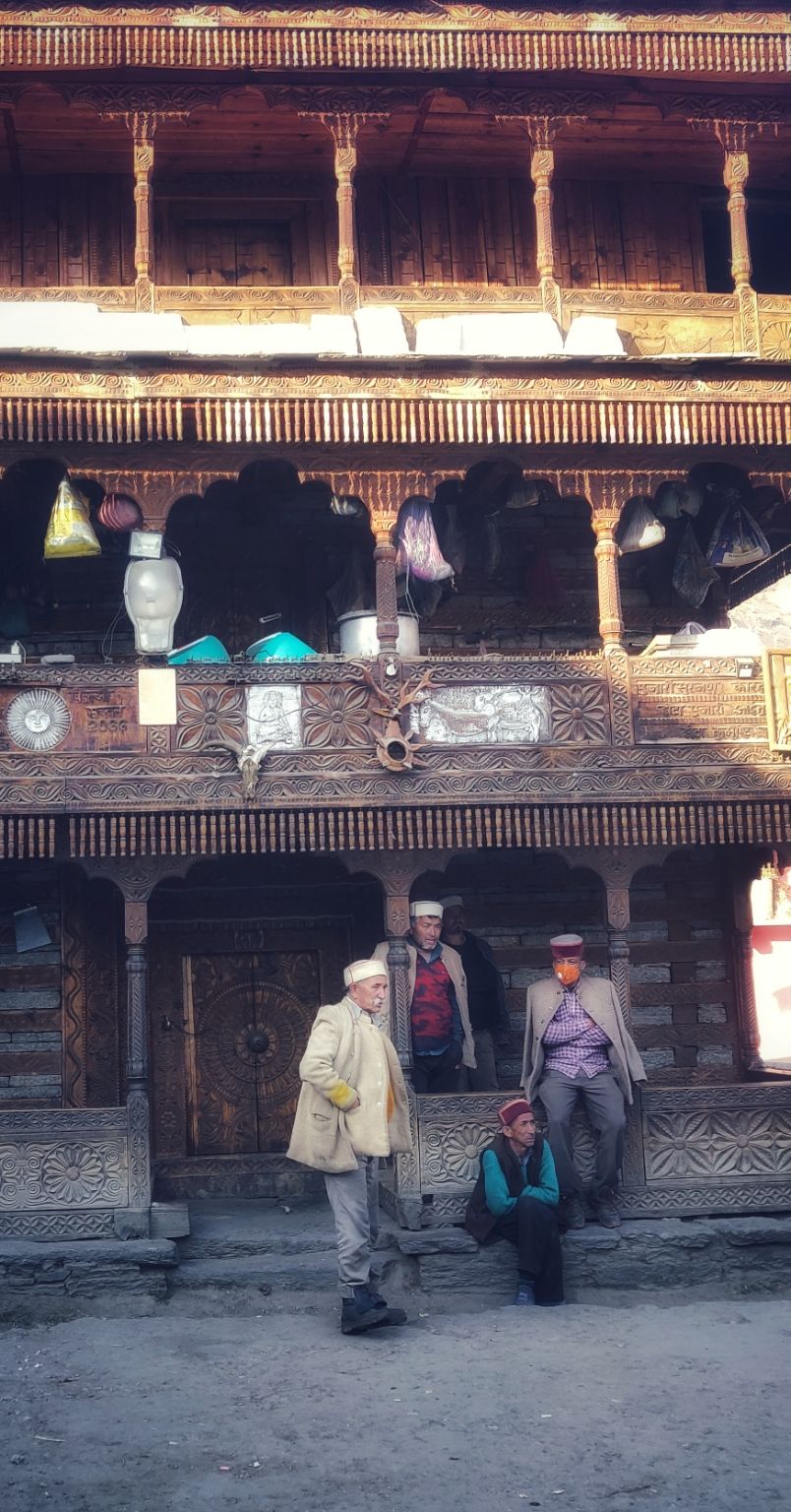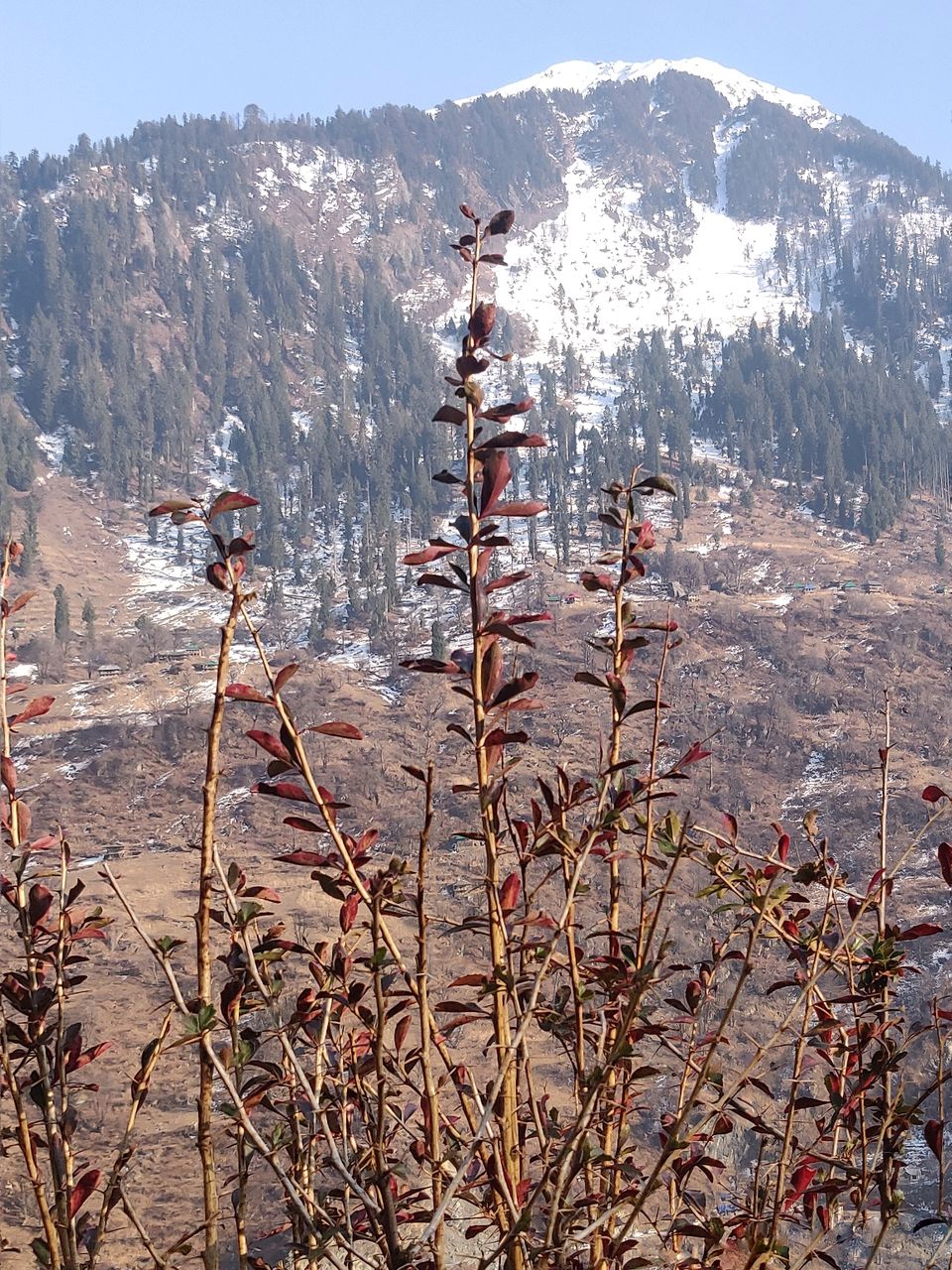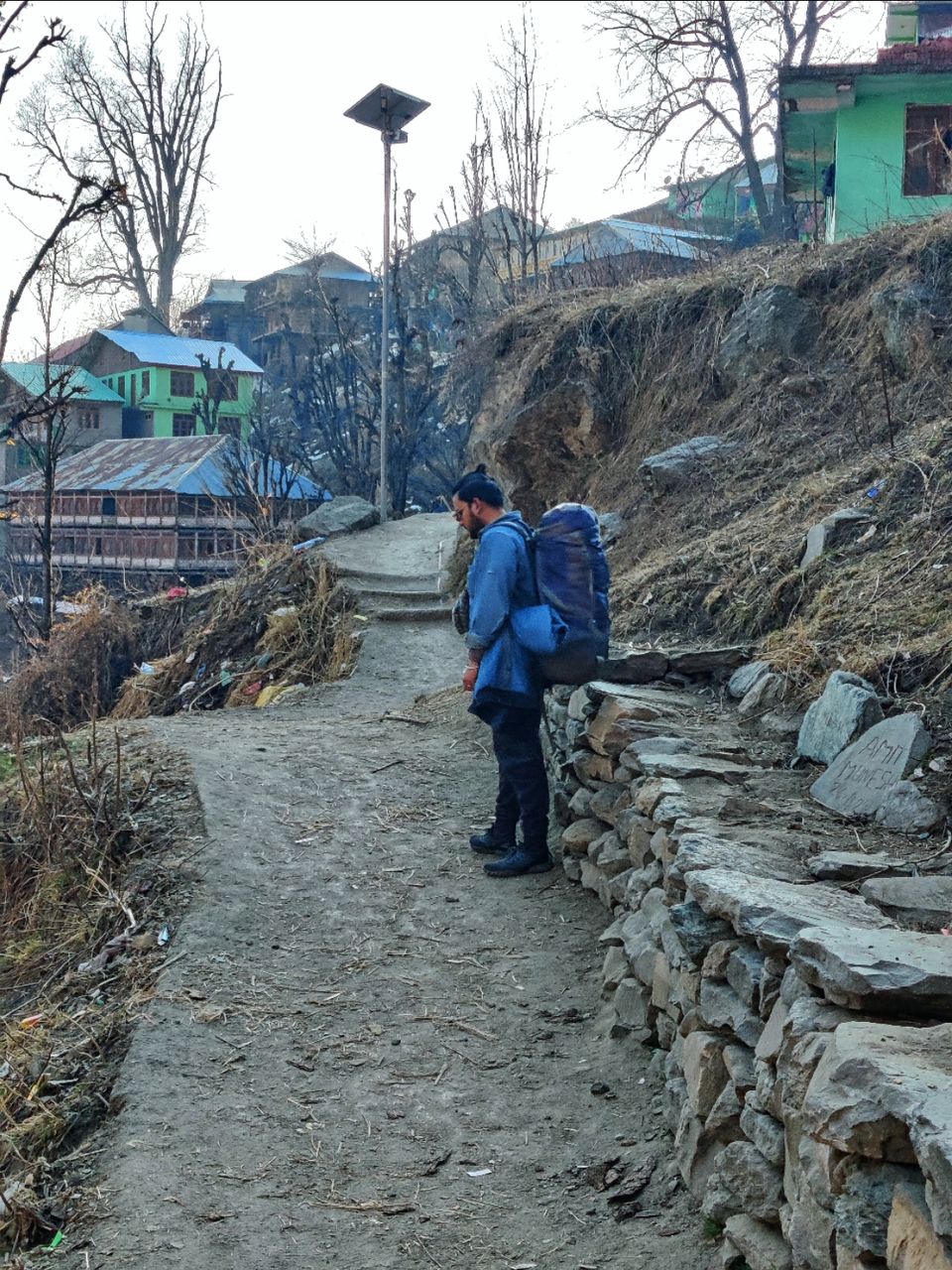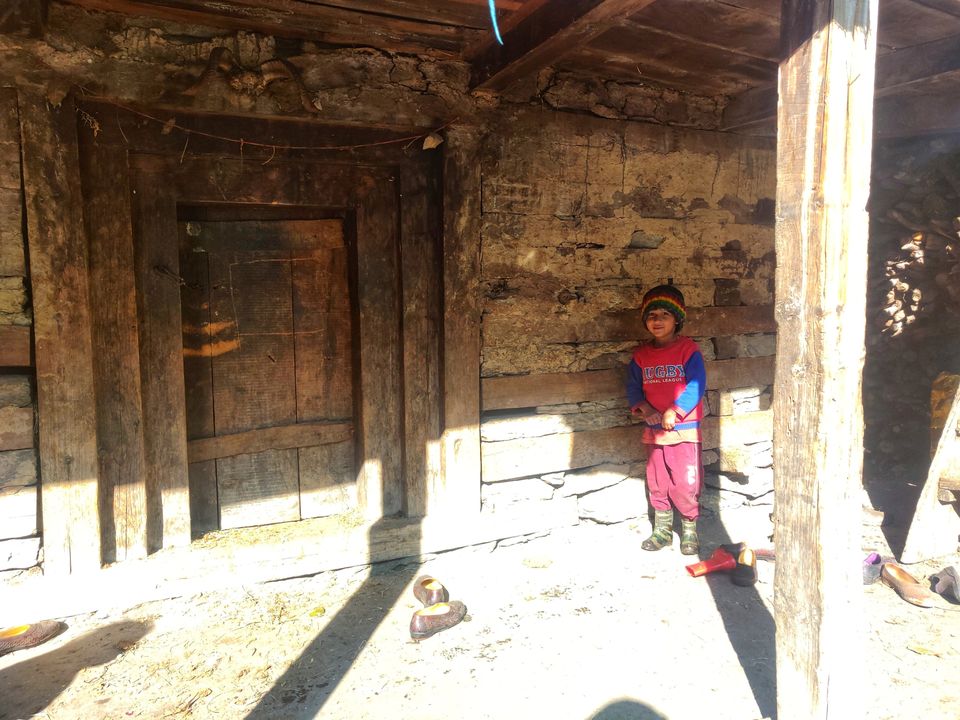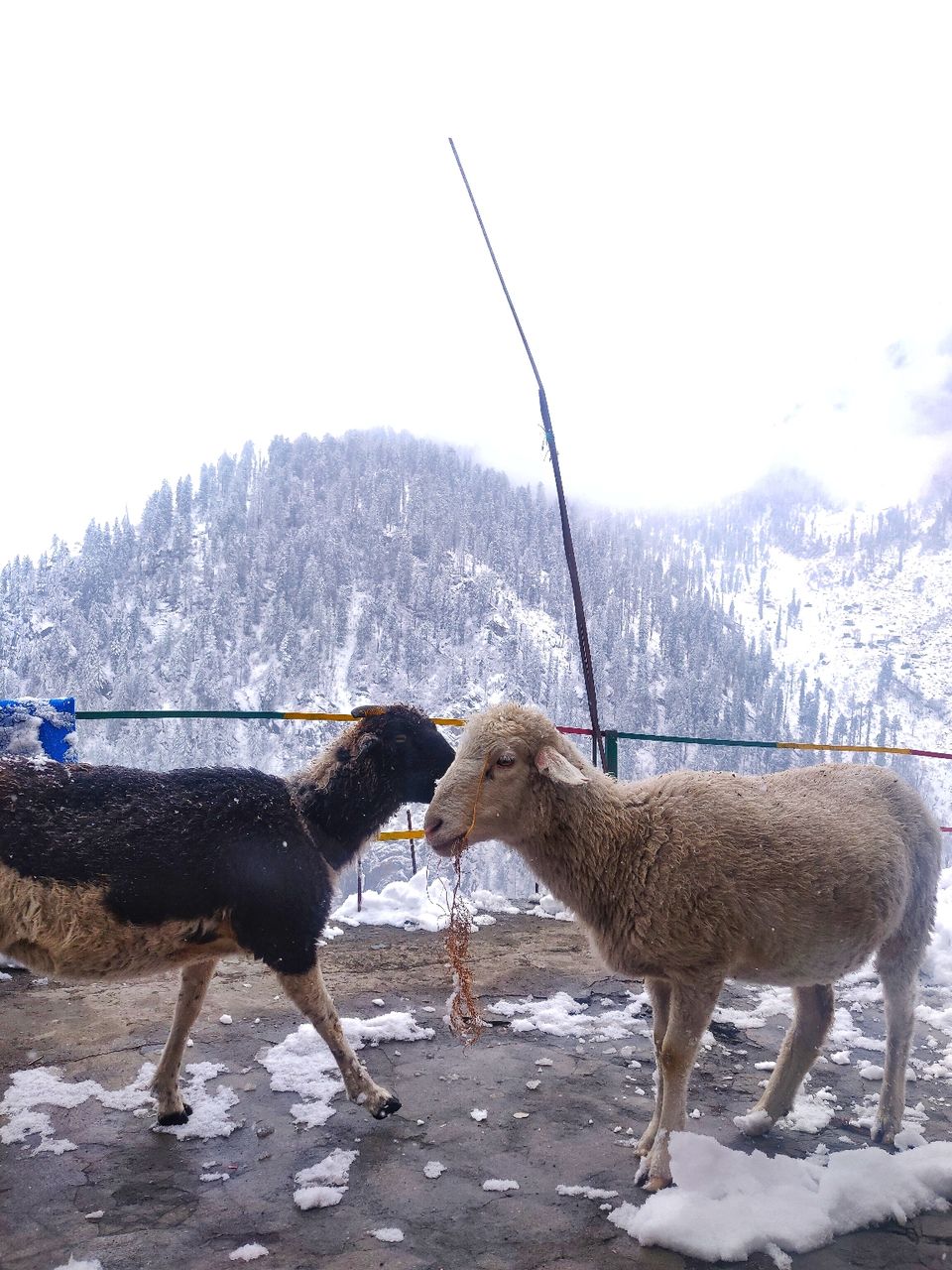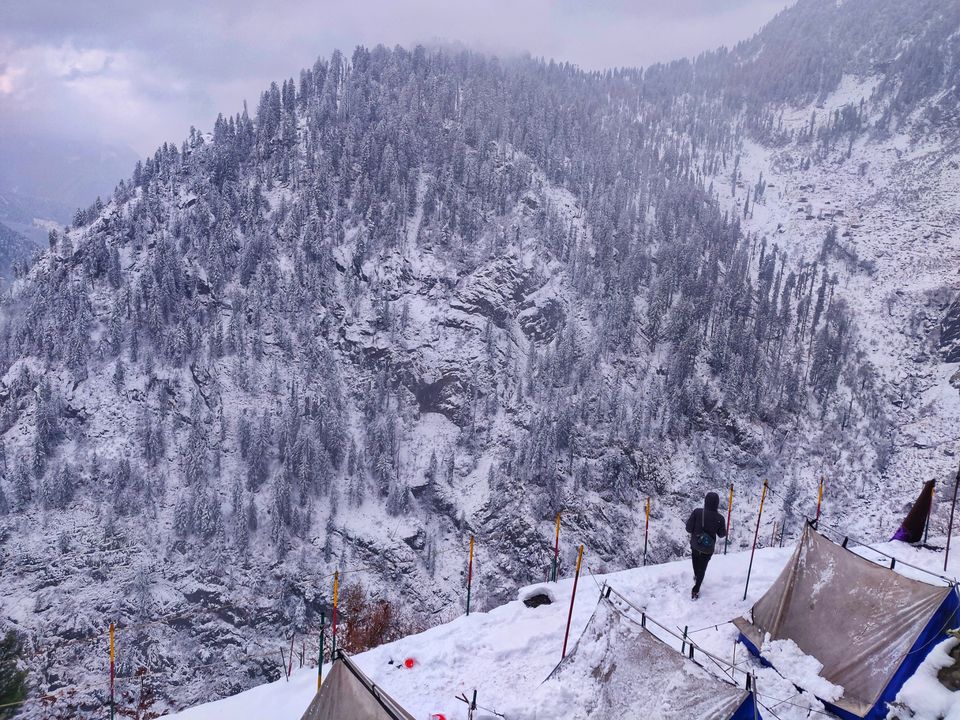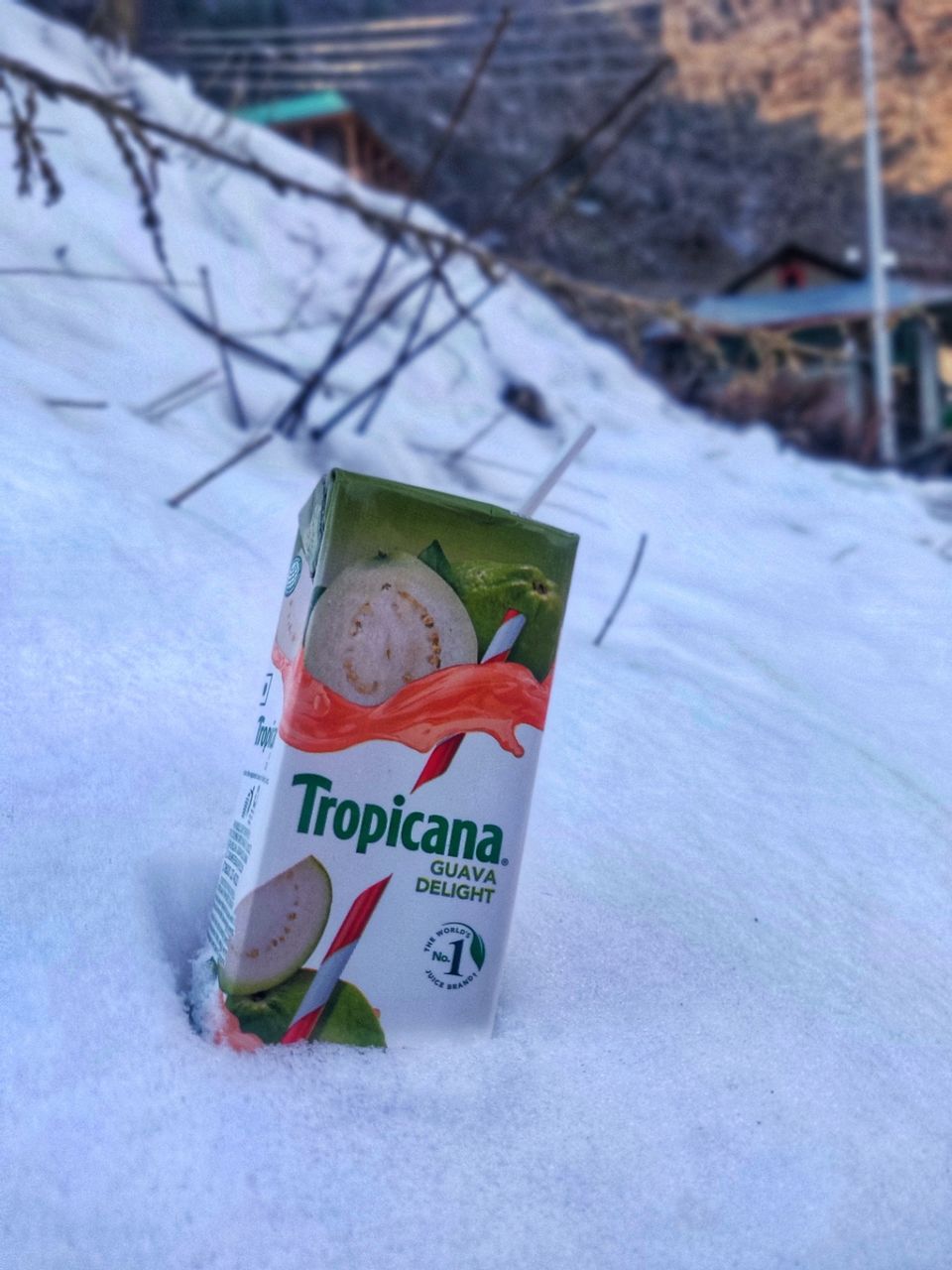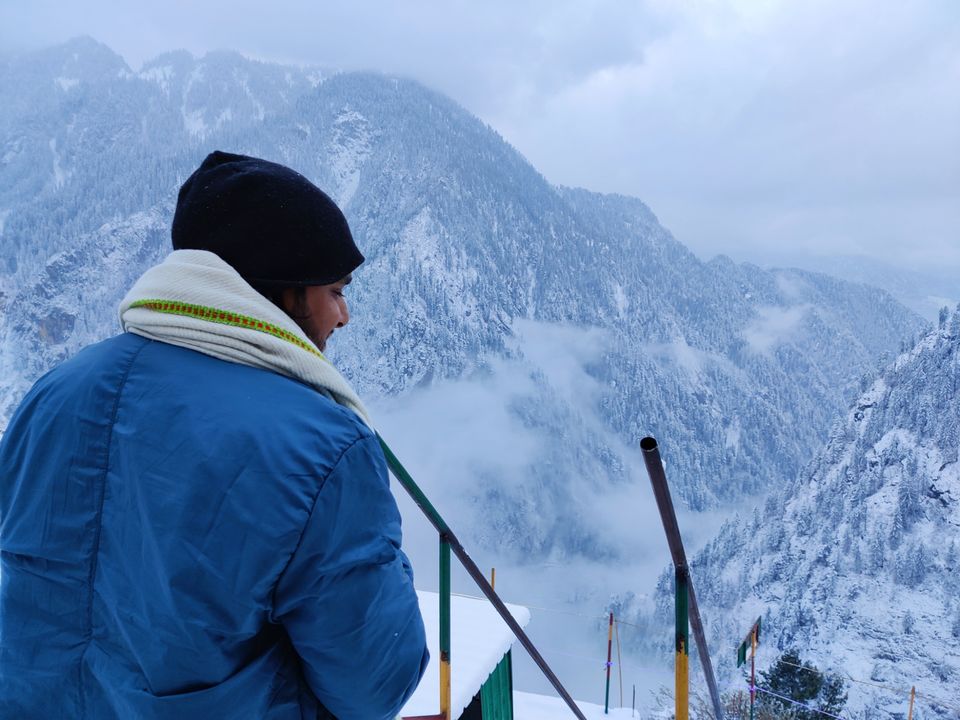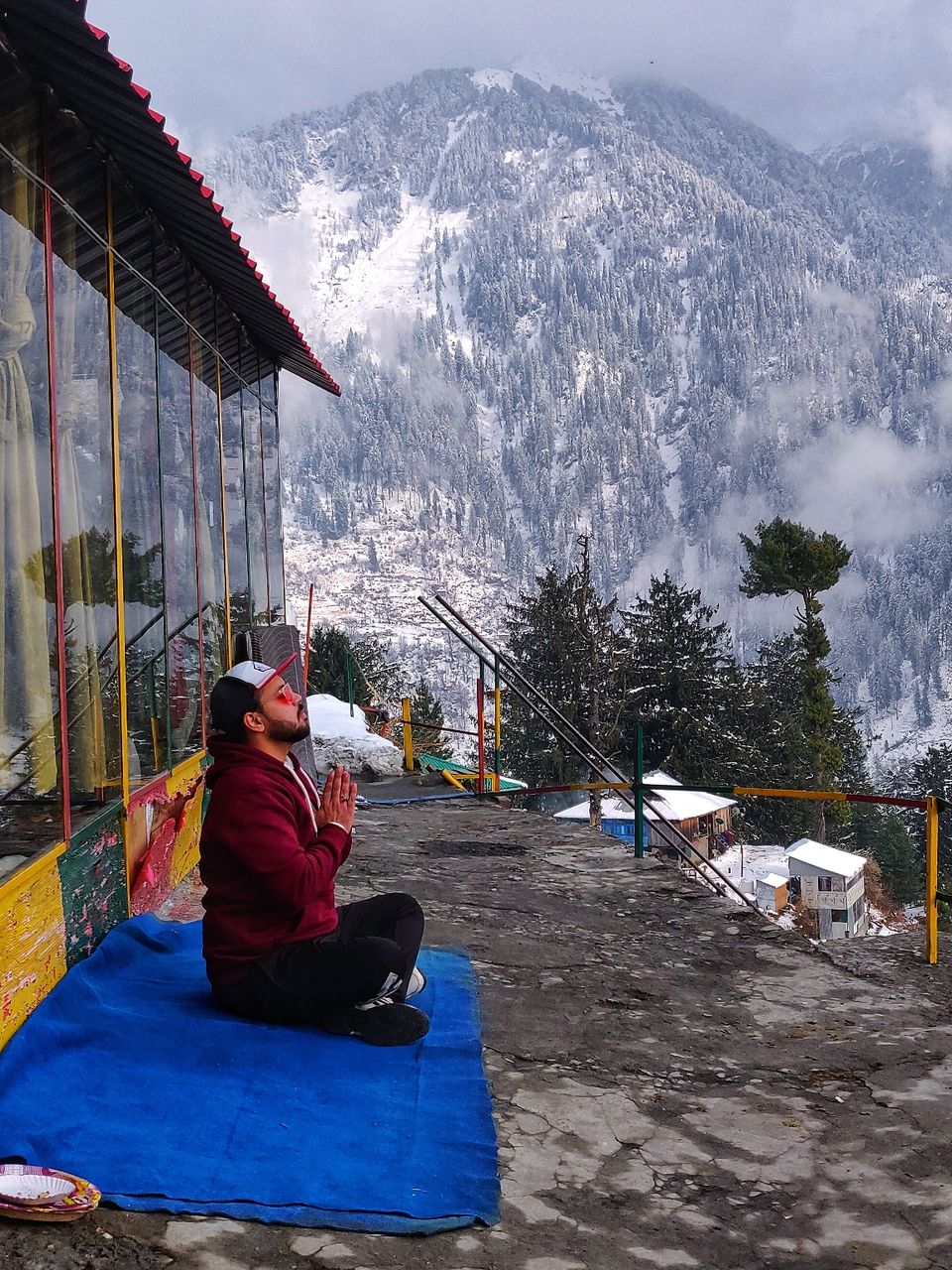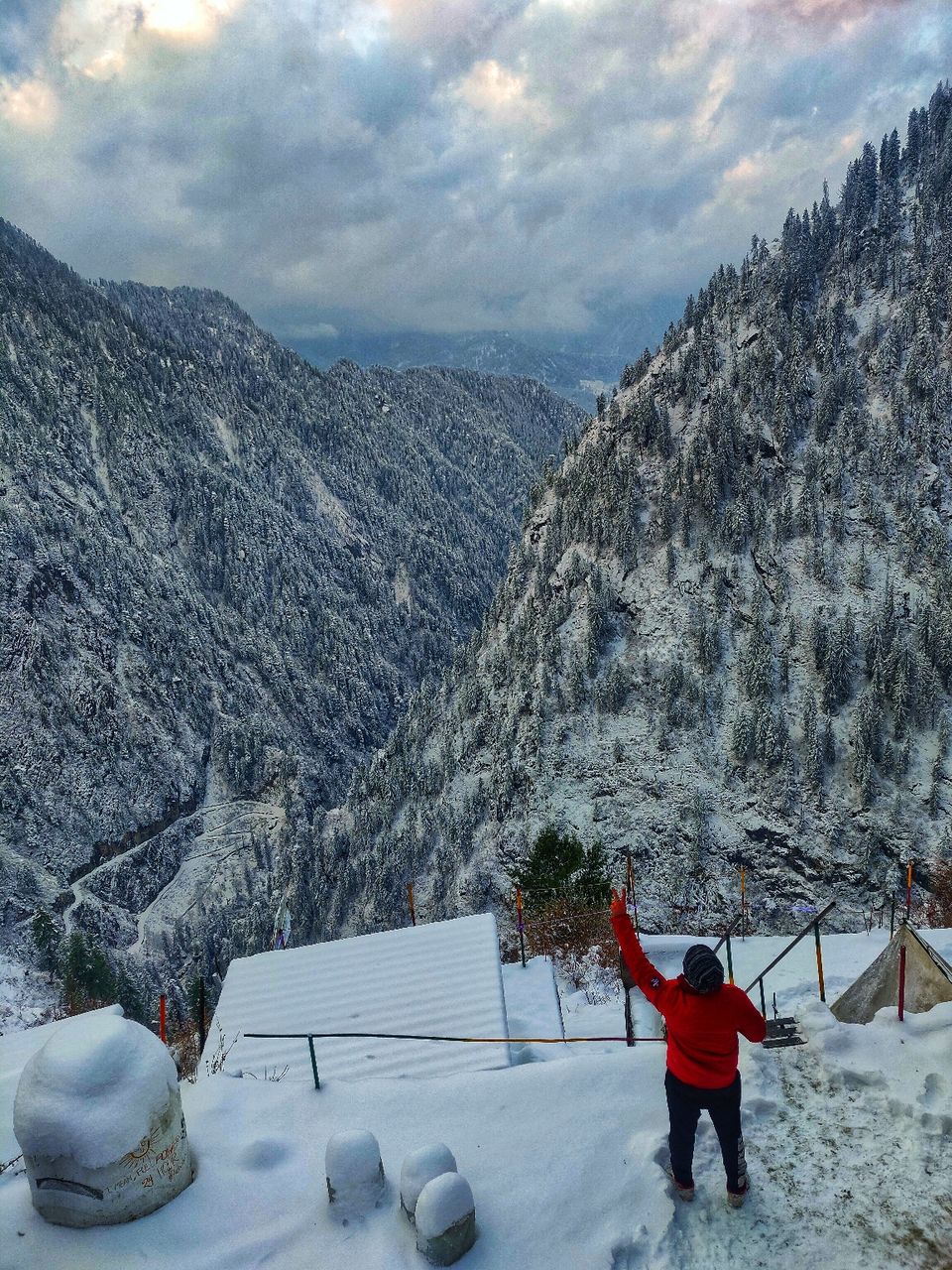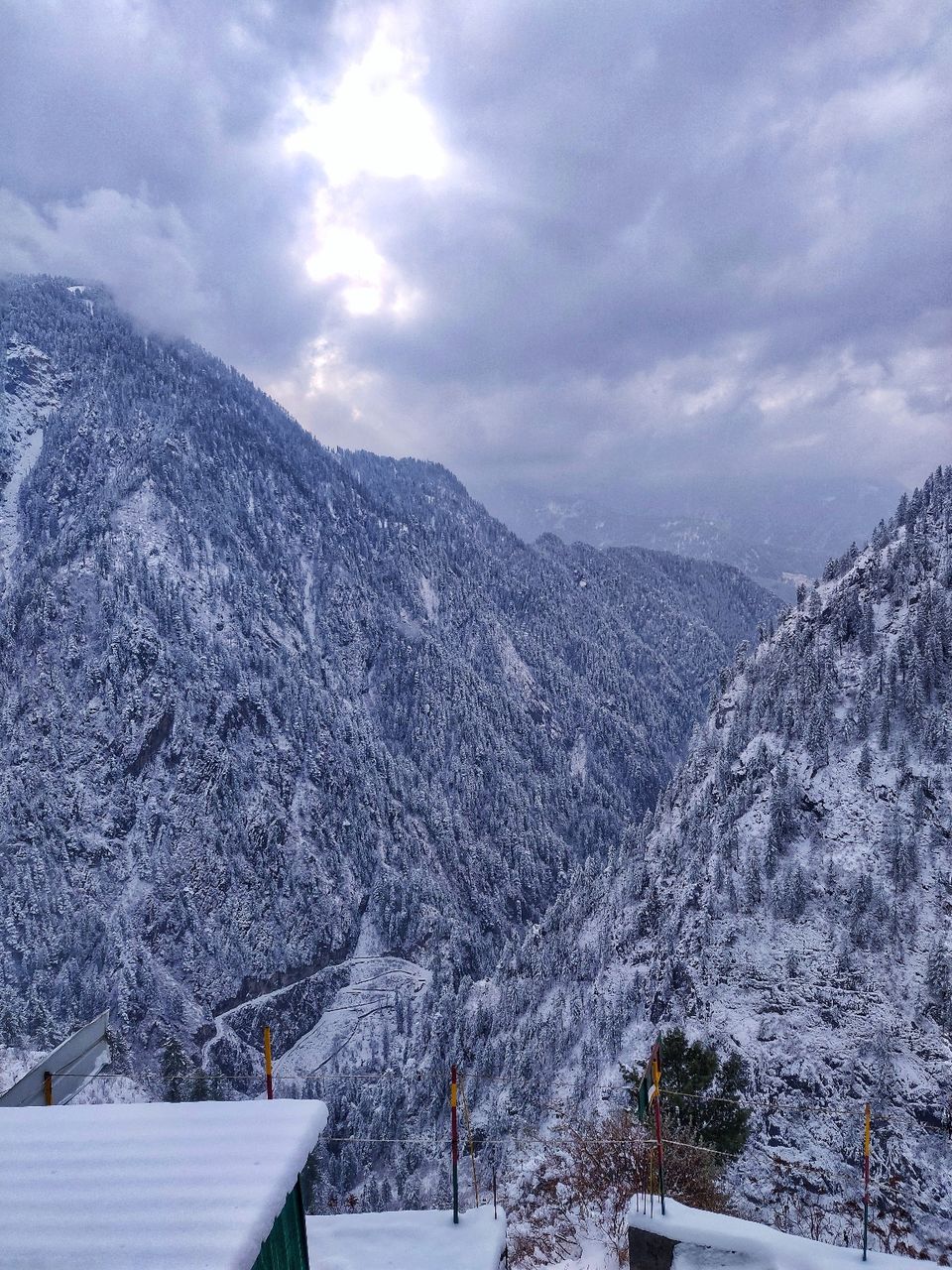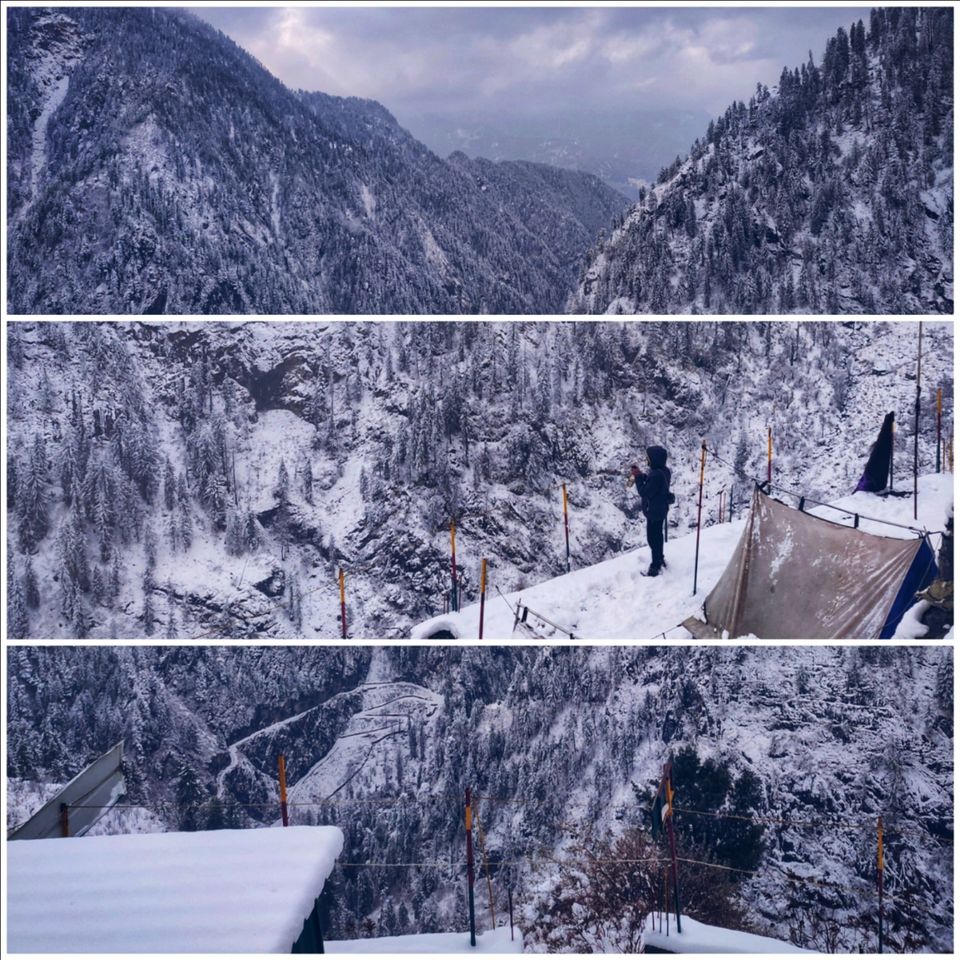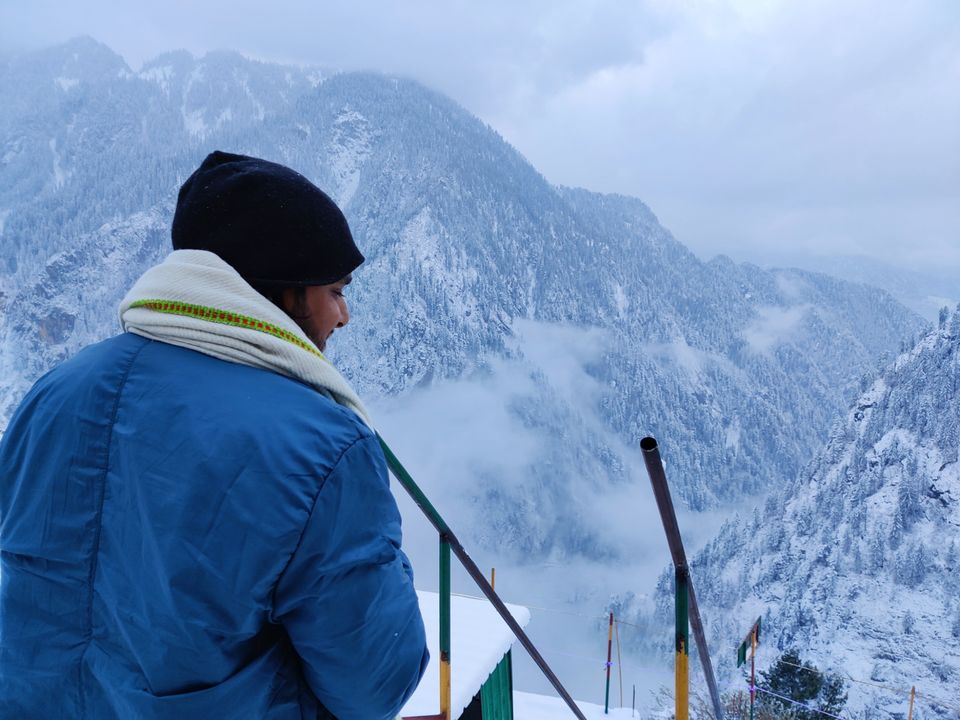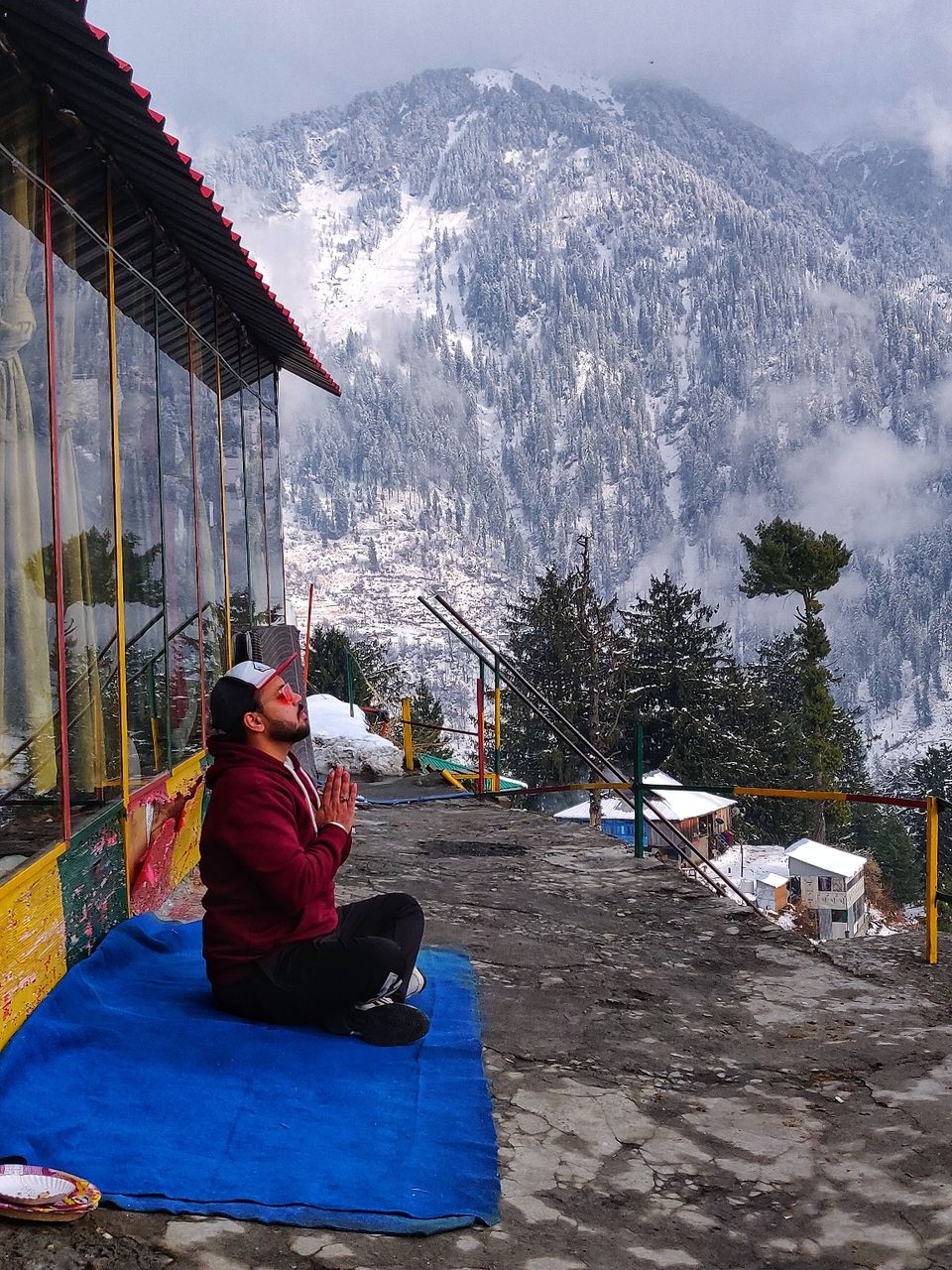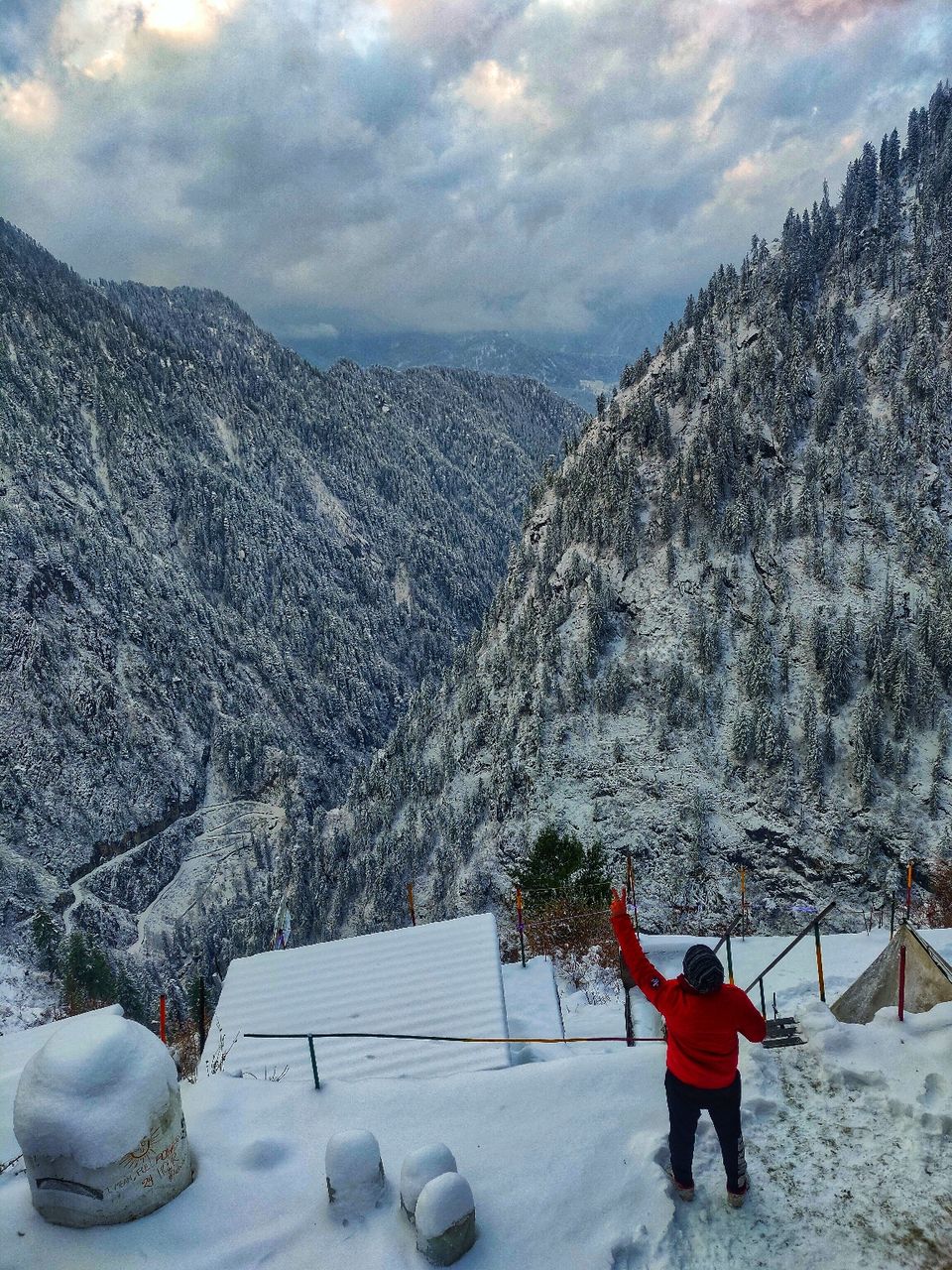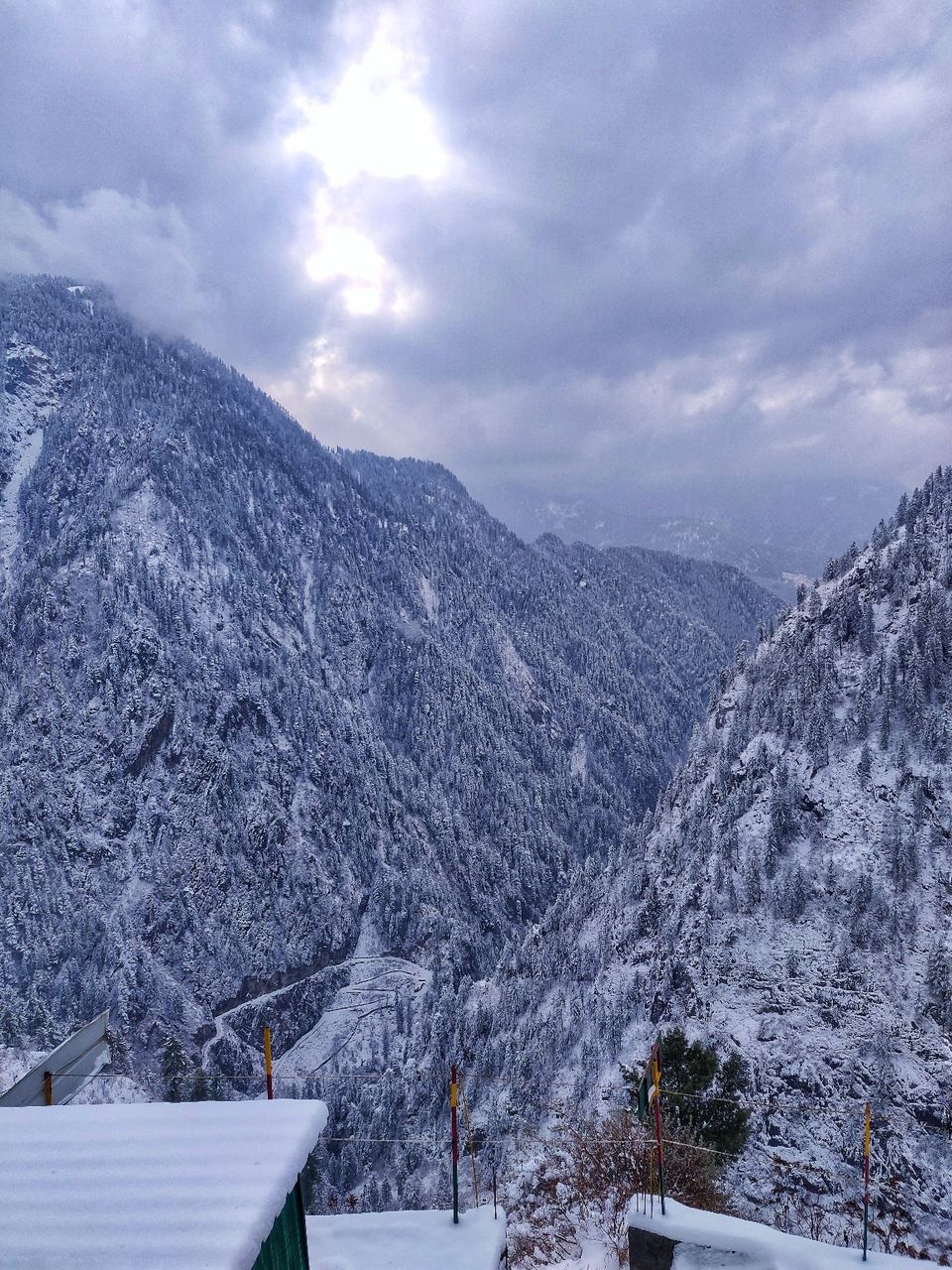 Next day we all started trekking down and then started our road trip towards tosh crossing kasol and manikaran .
We reached around evening staright to pinki didi stays and unpacked .
The view from our room window was so beautiful. (Attached in pics) We didn't have to step out of the bed.
We spent our days around tosh capturing the matures beauty through our eyes and cameras .
The cafes were all packed and people all around were in the party mood to welcome the new year with great zeal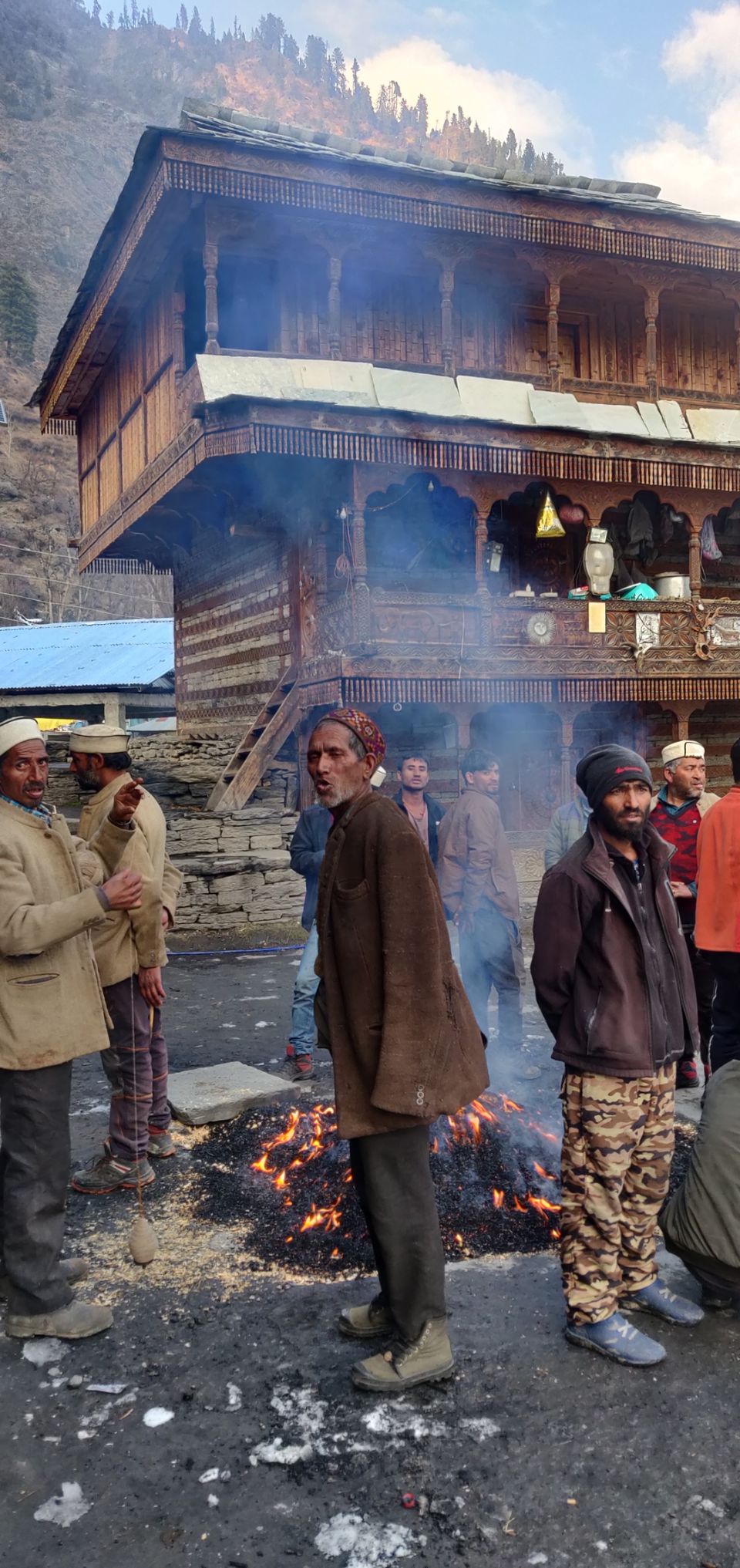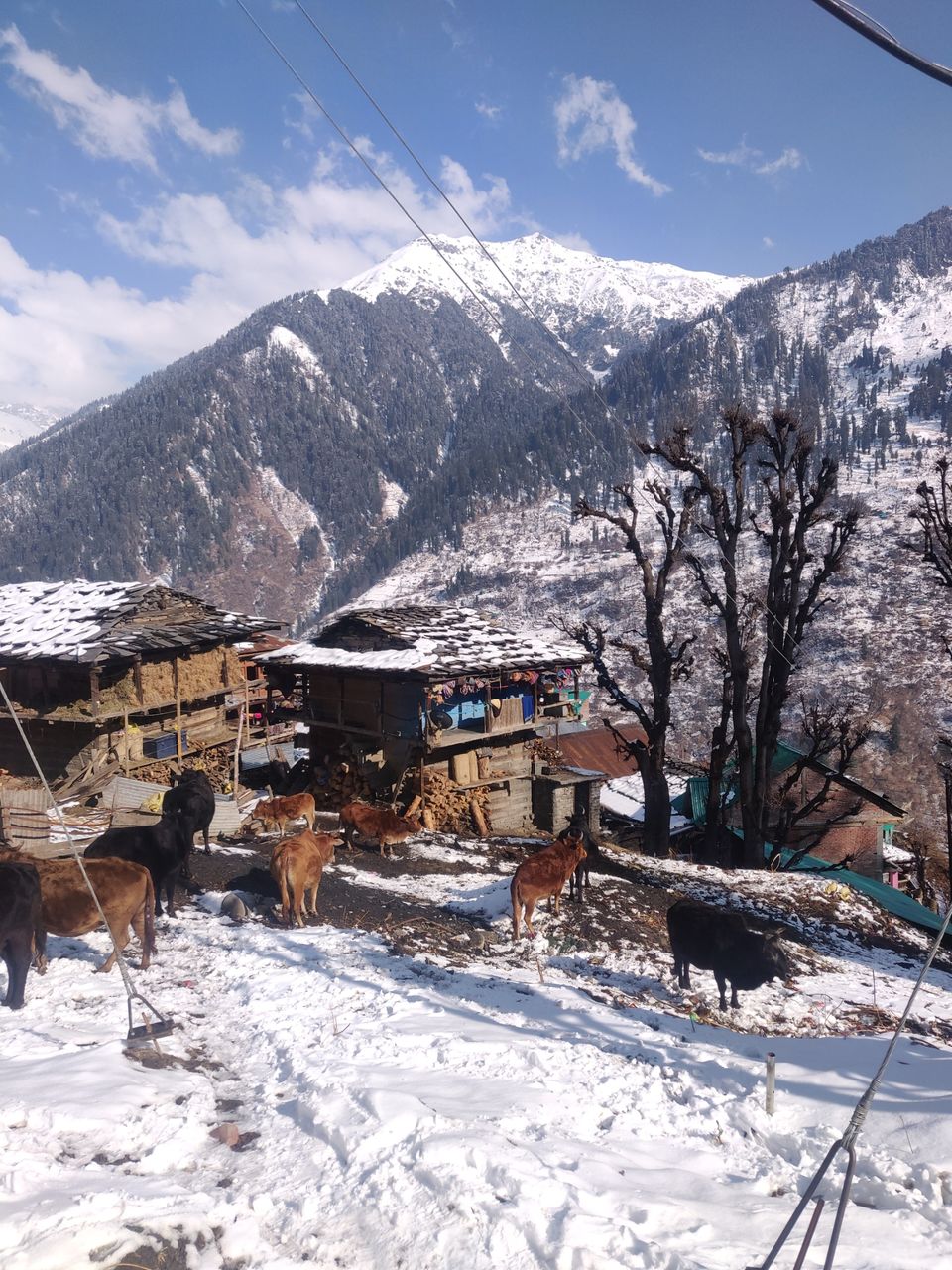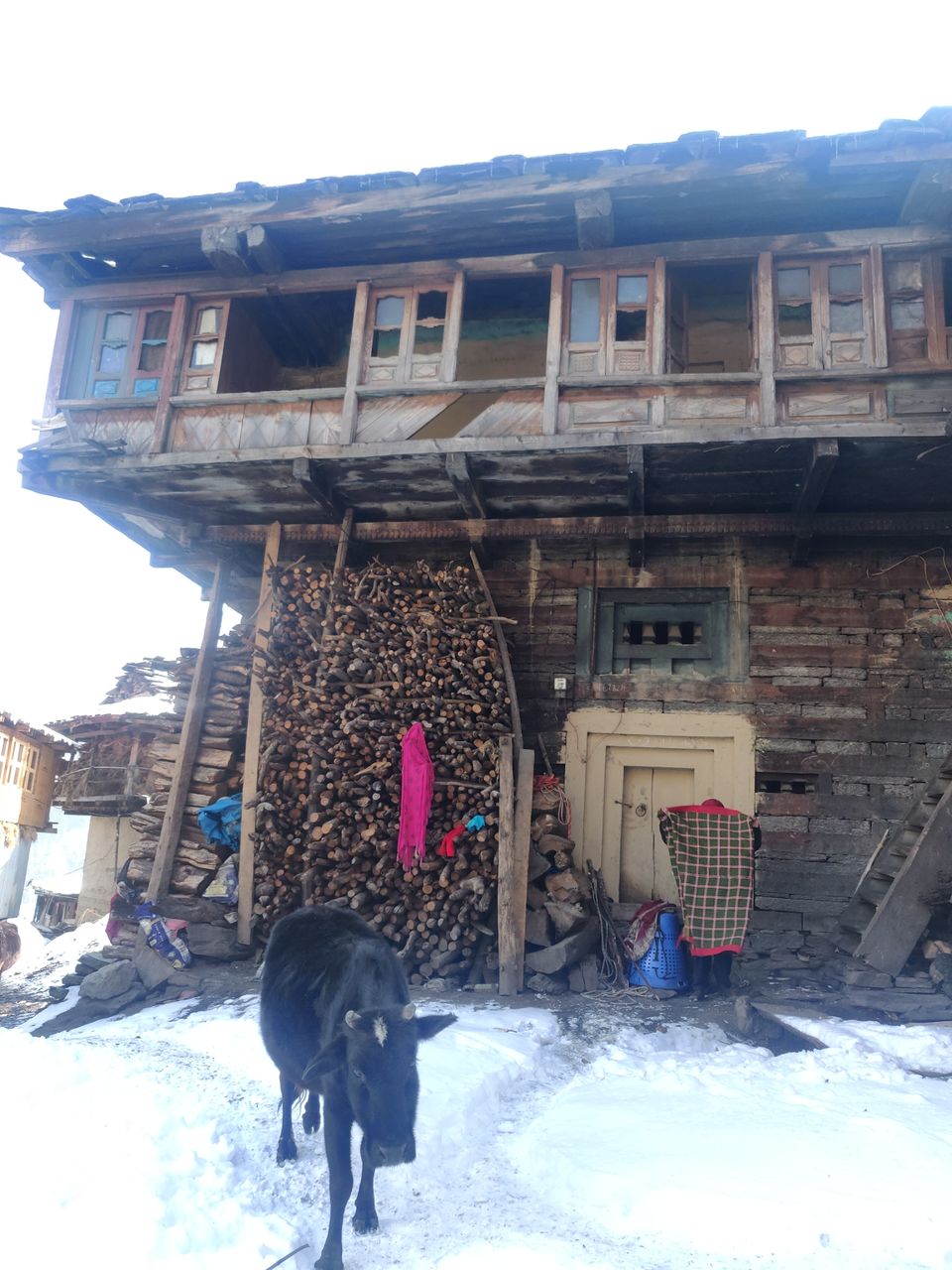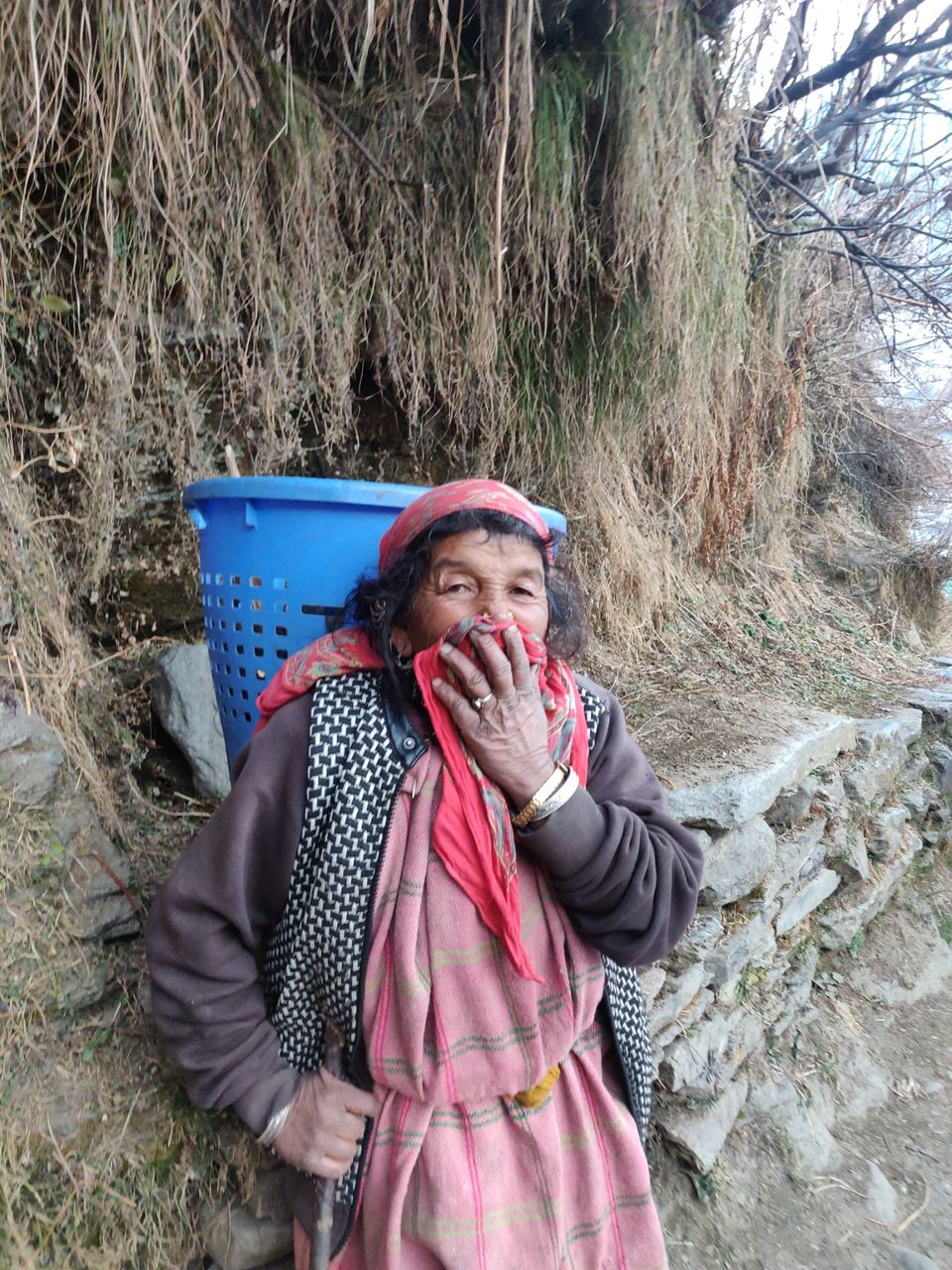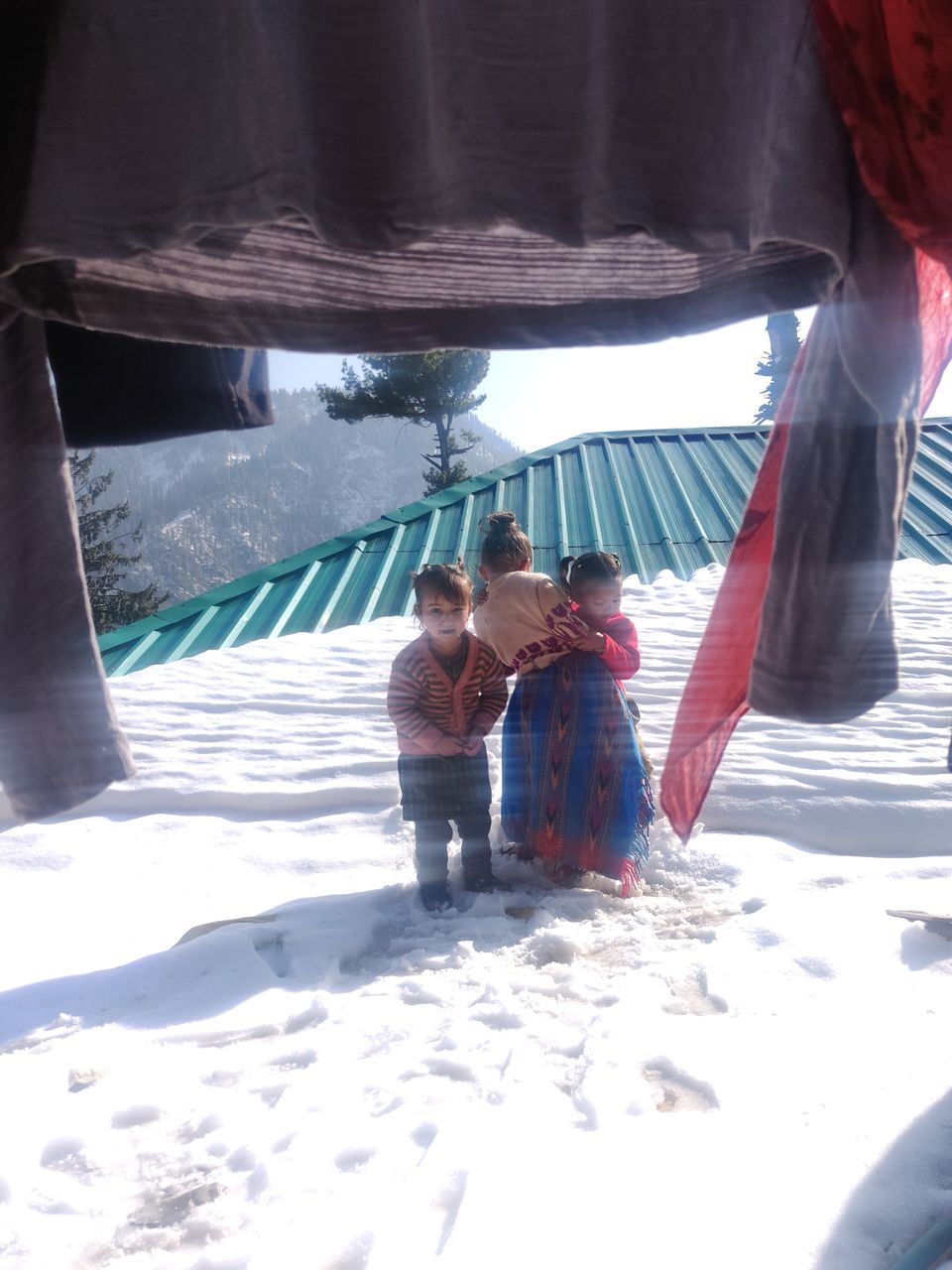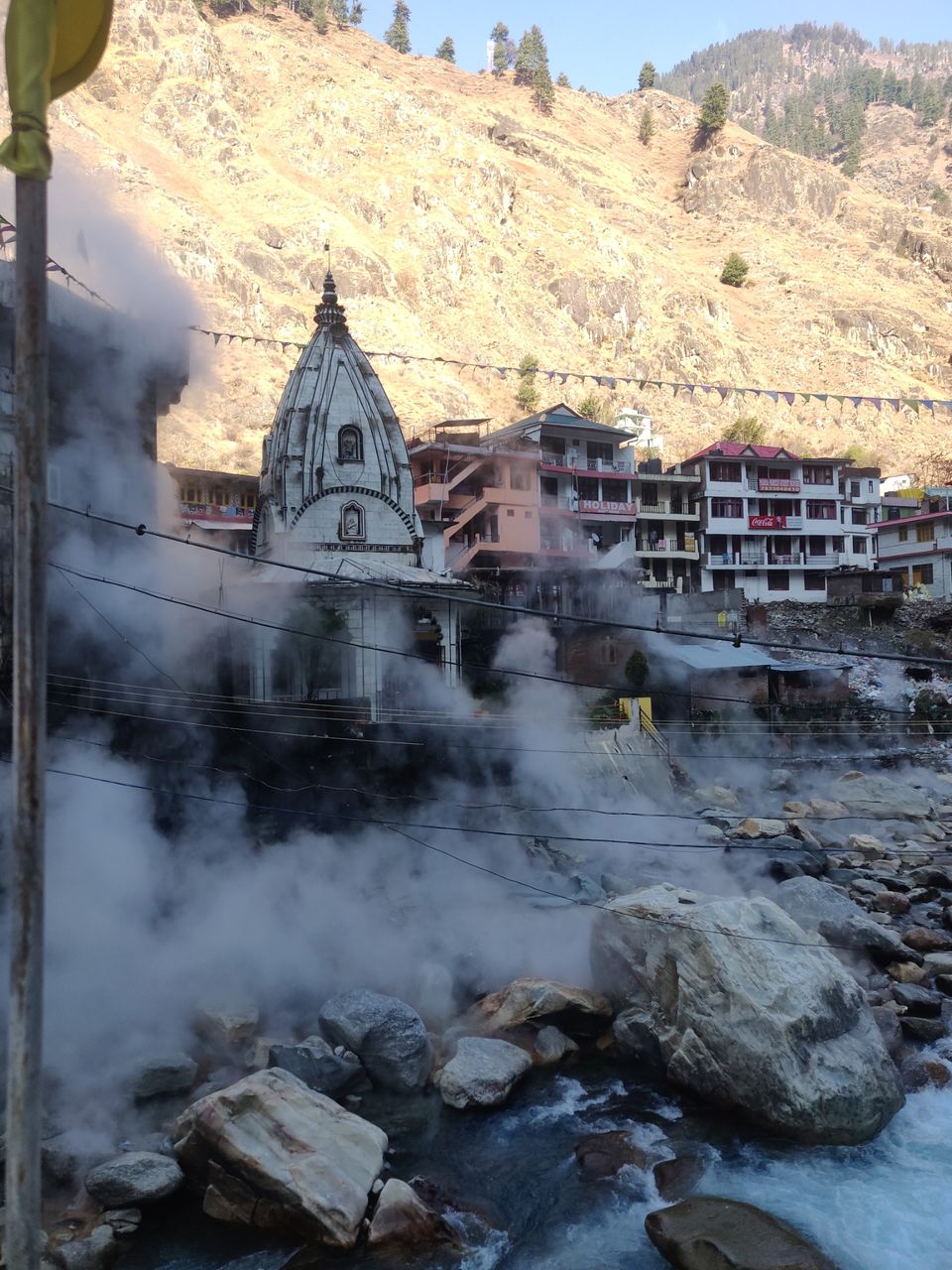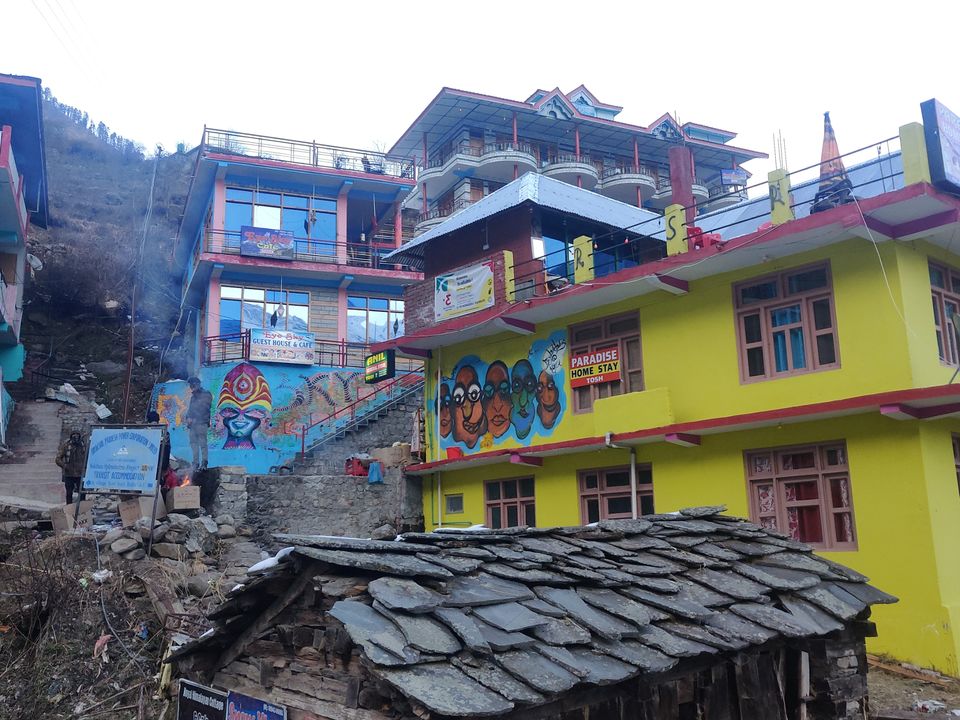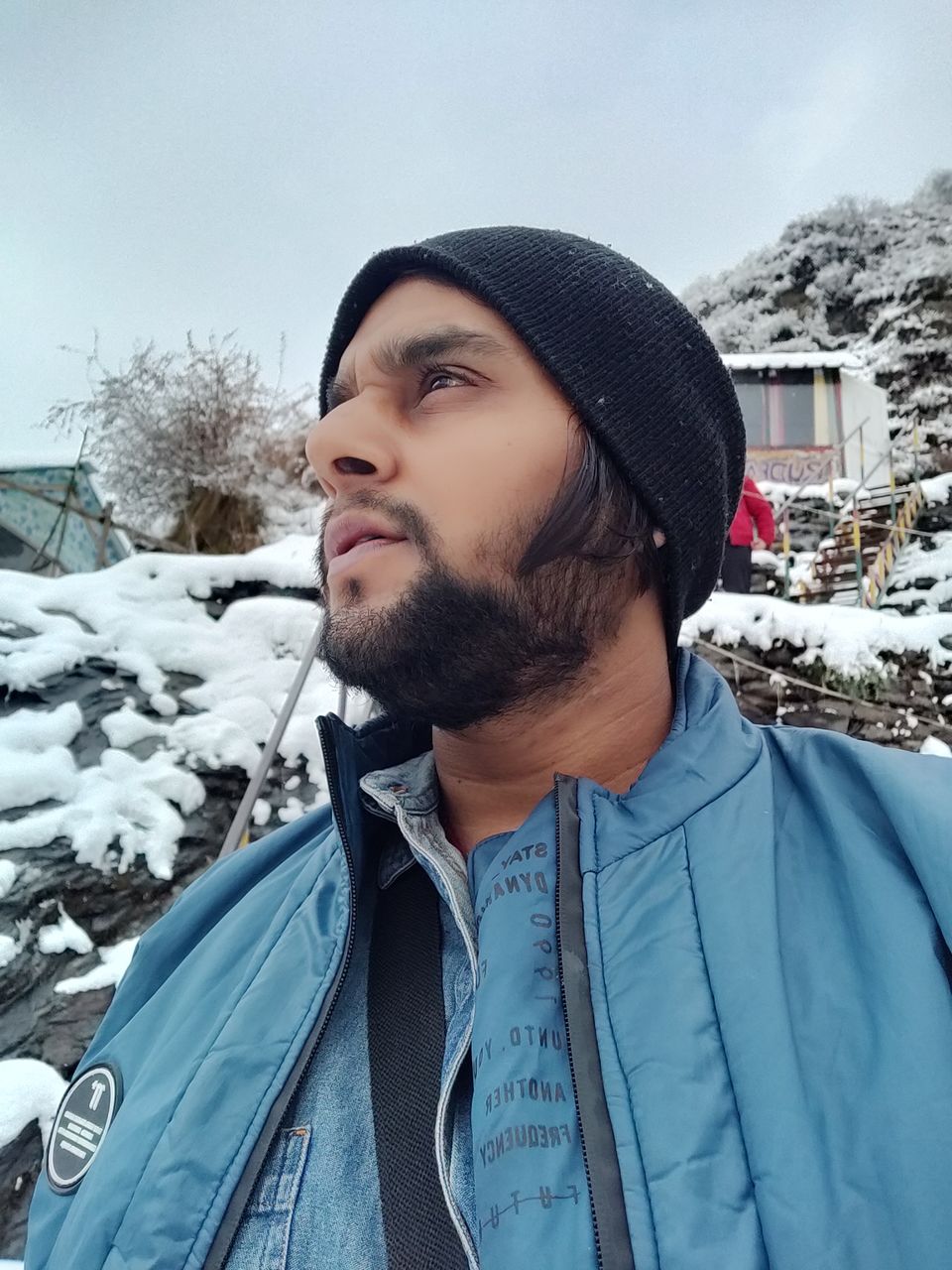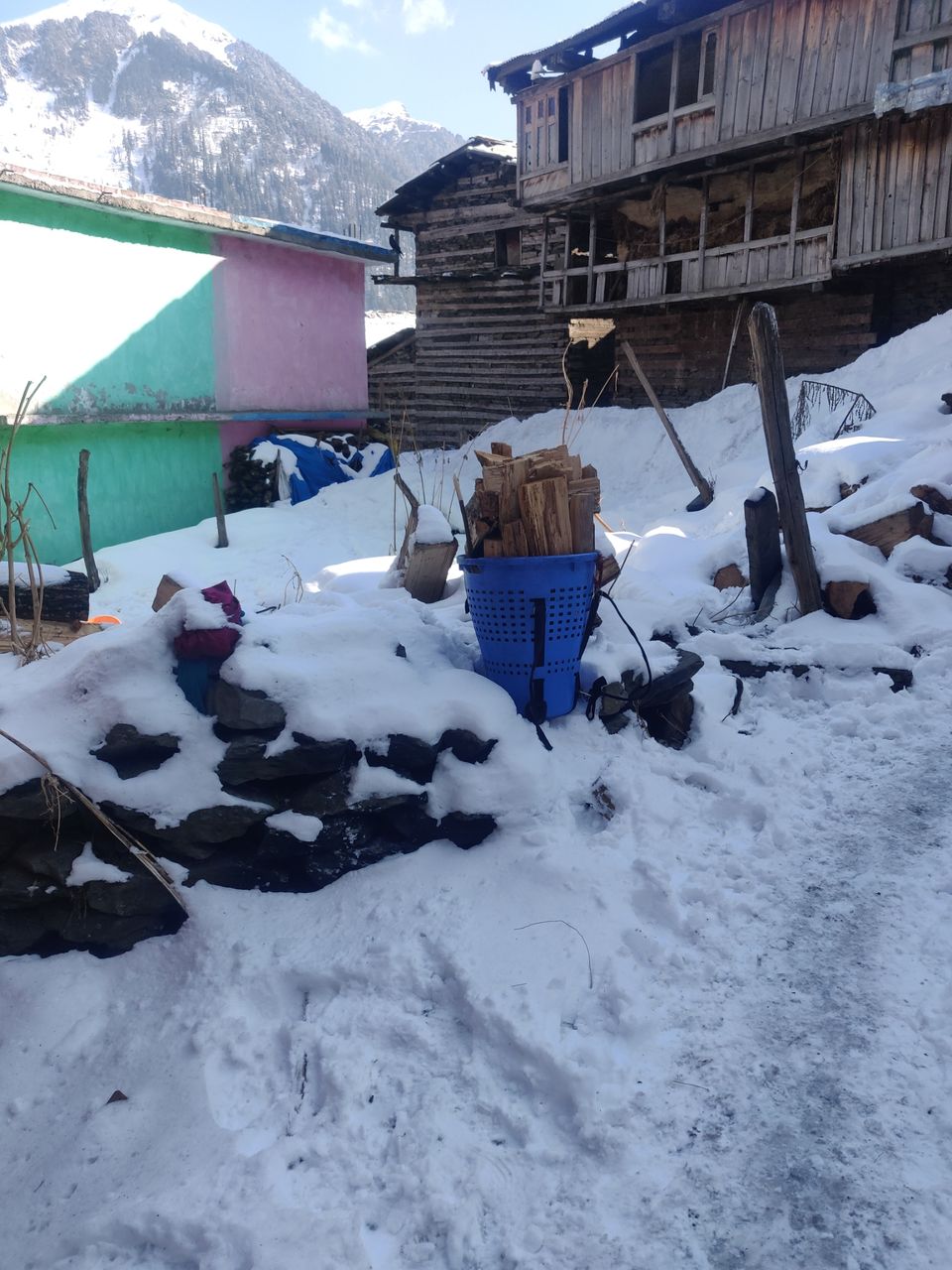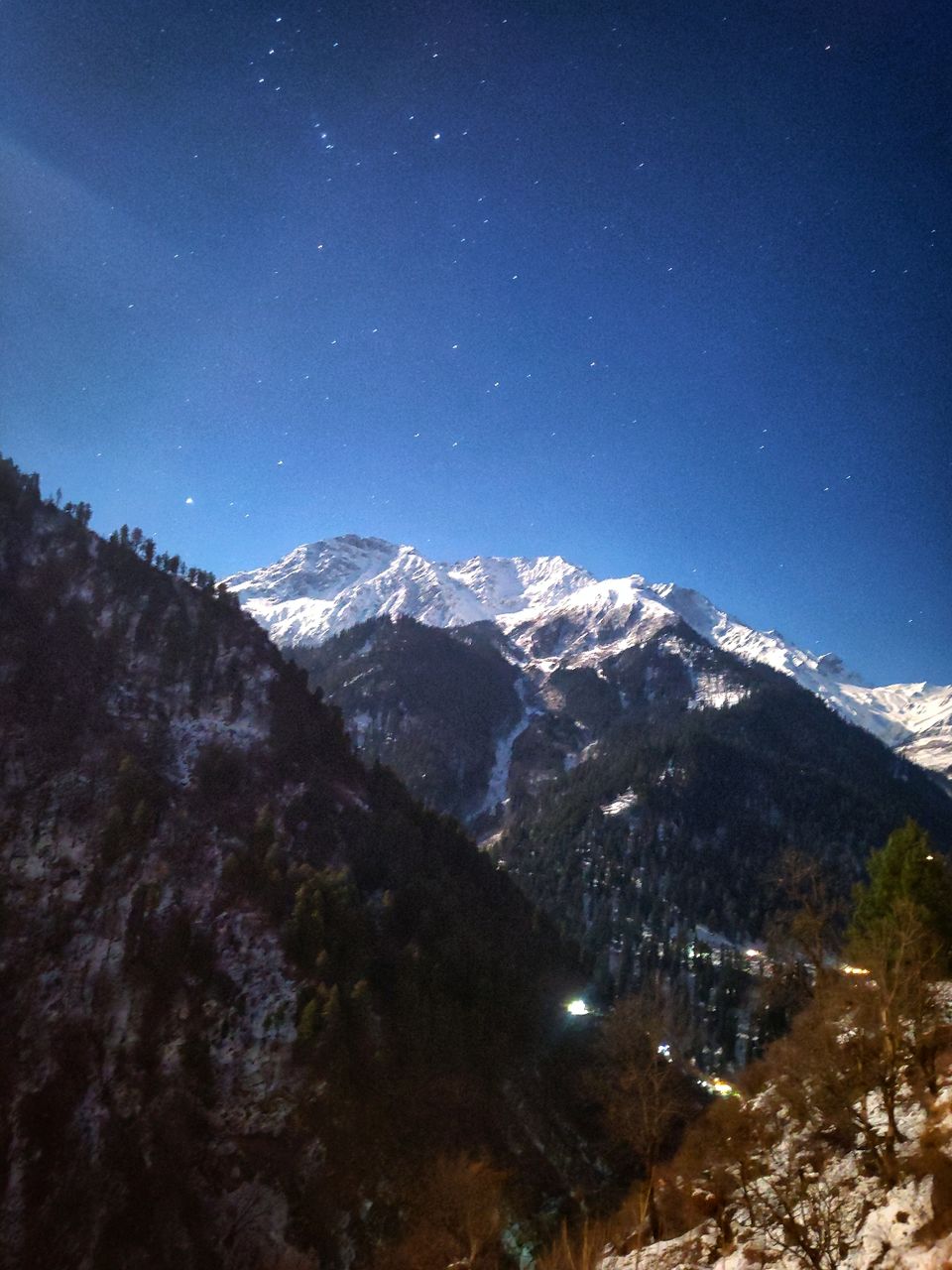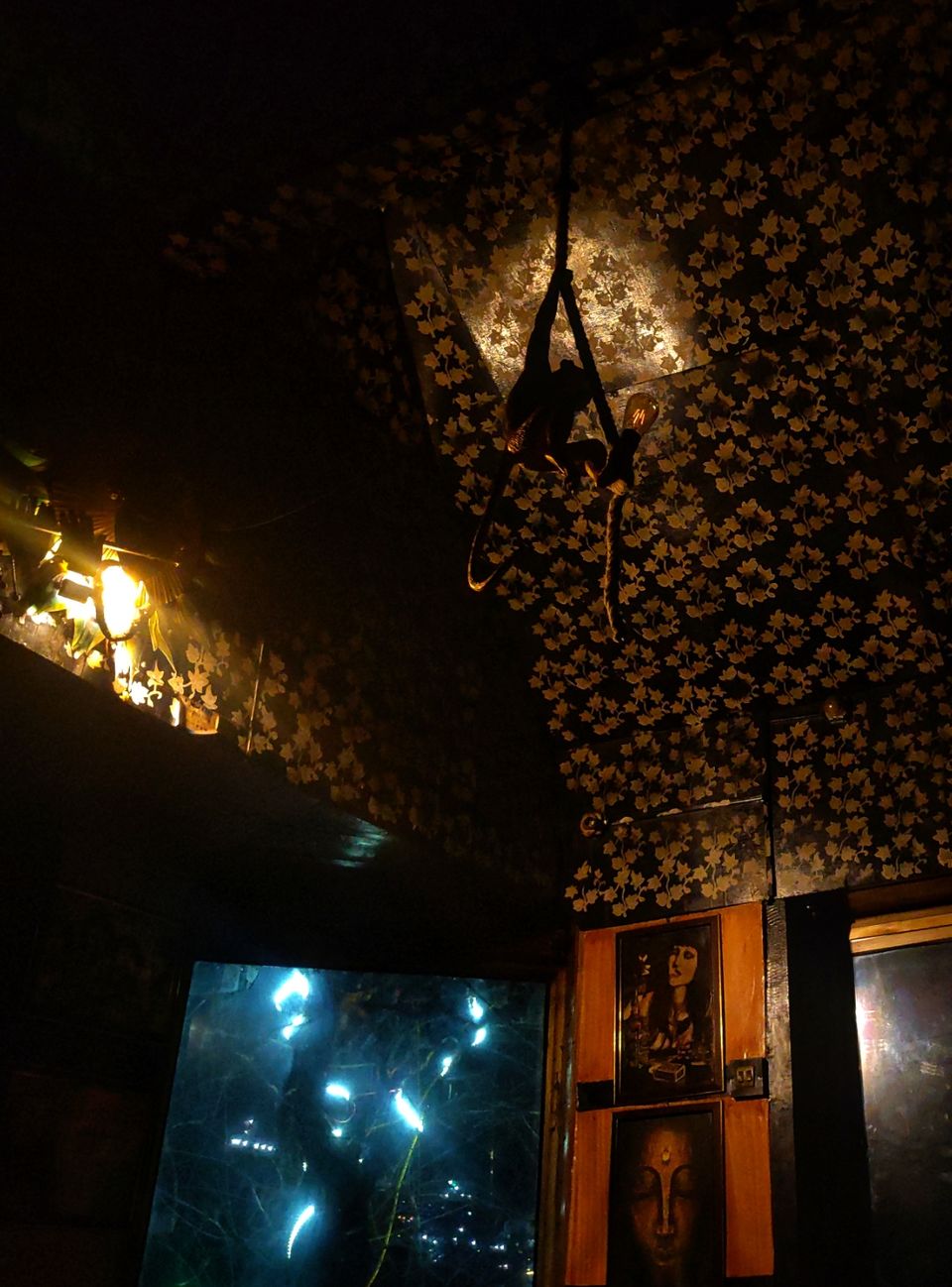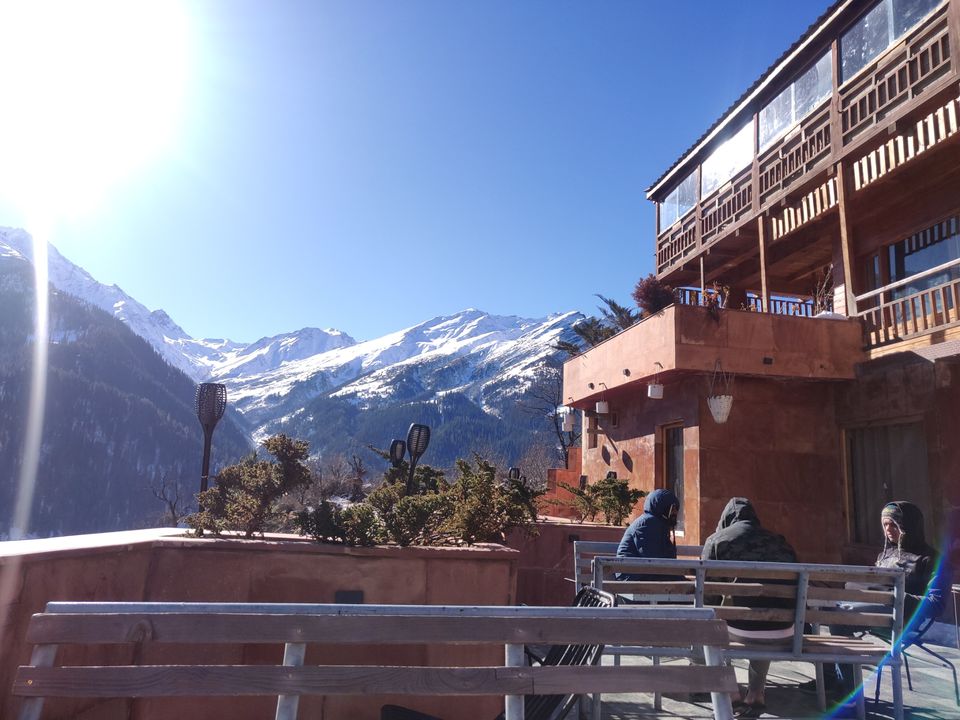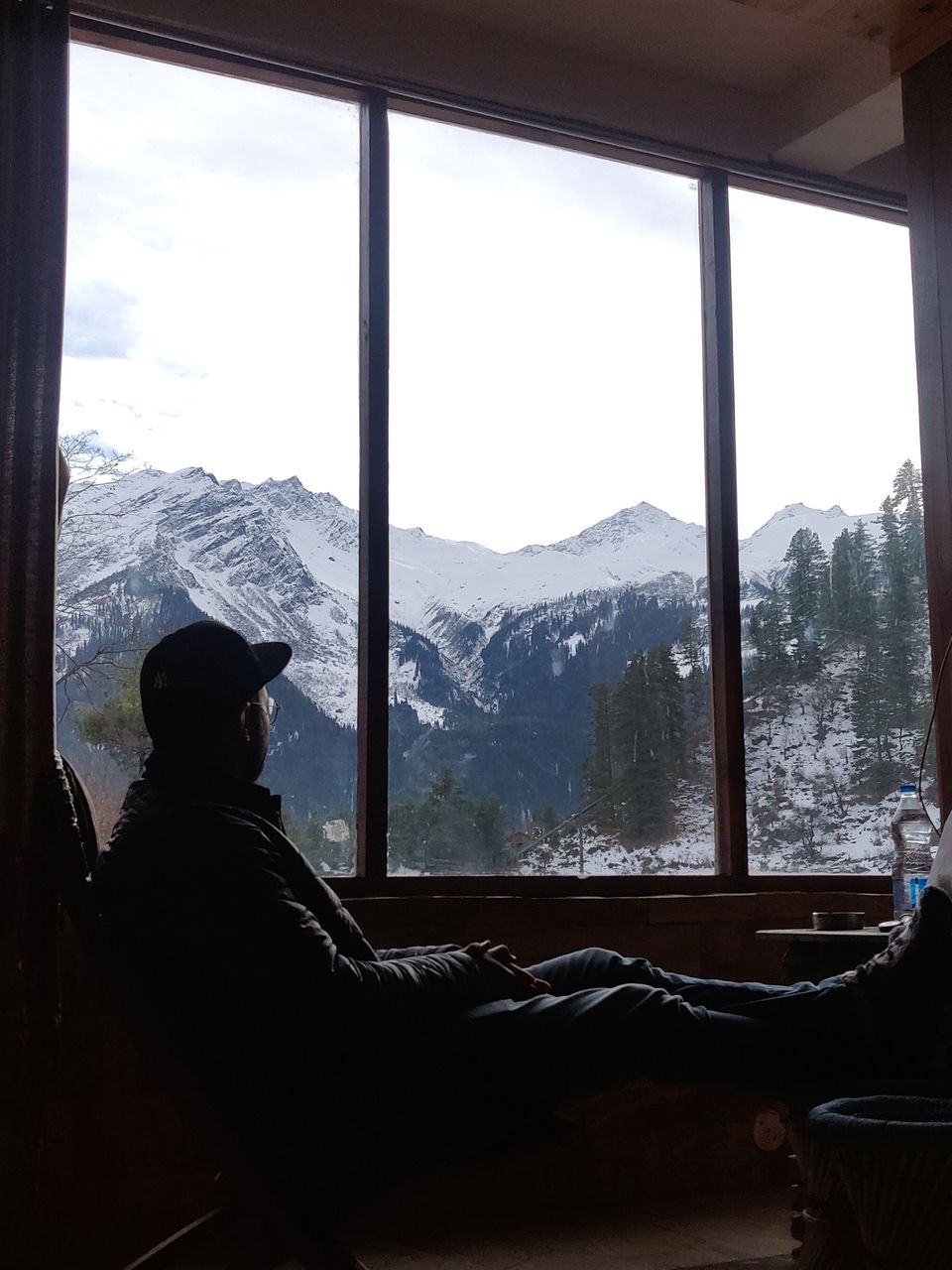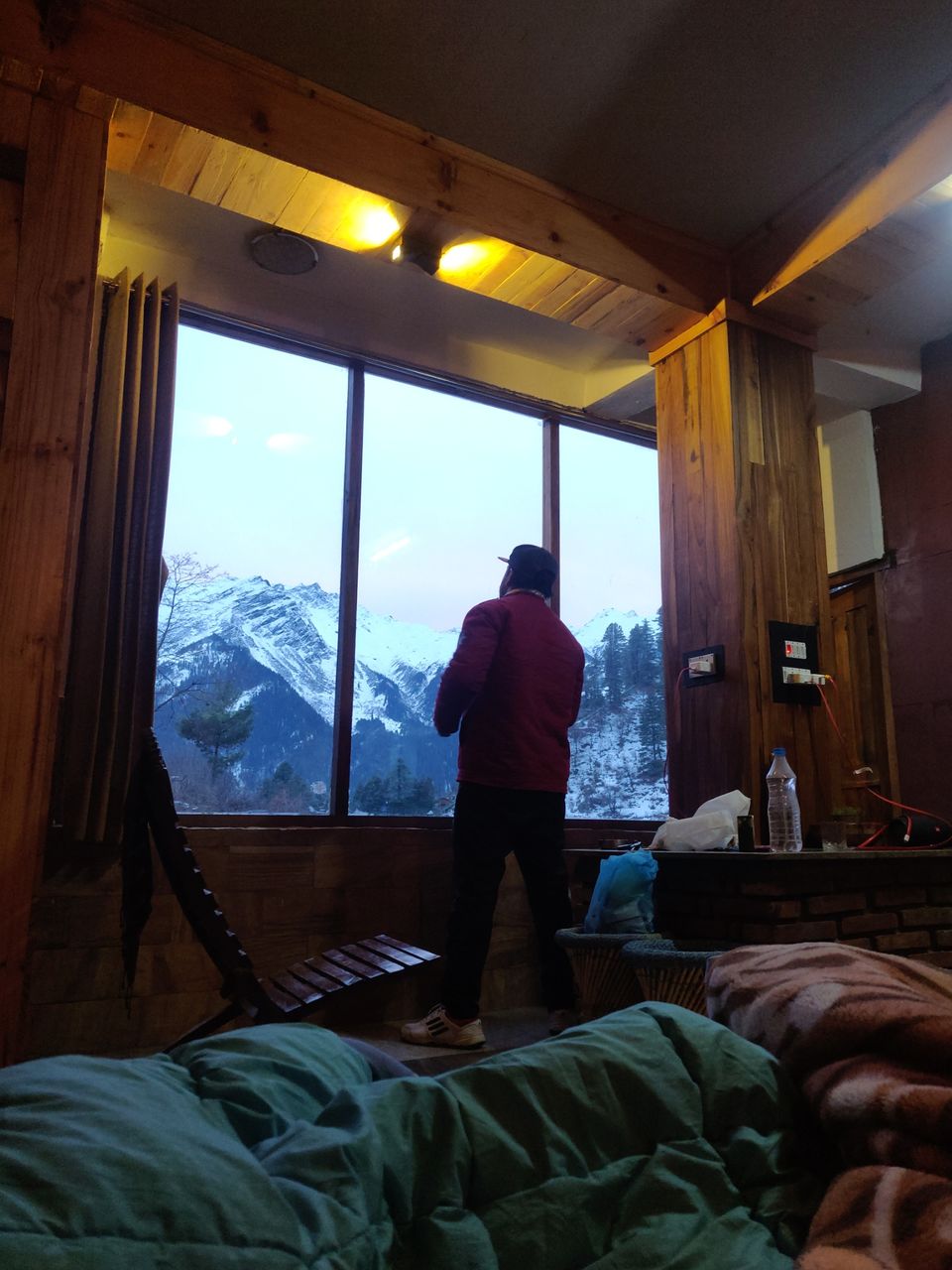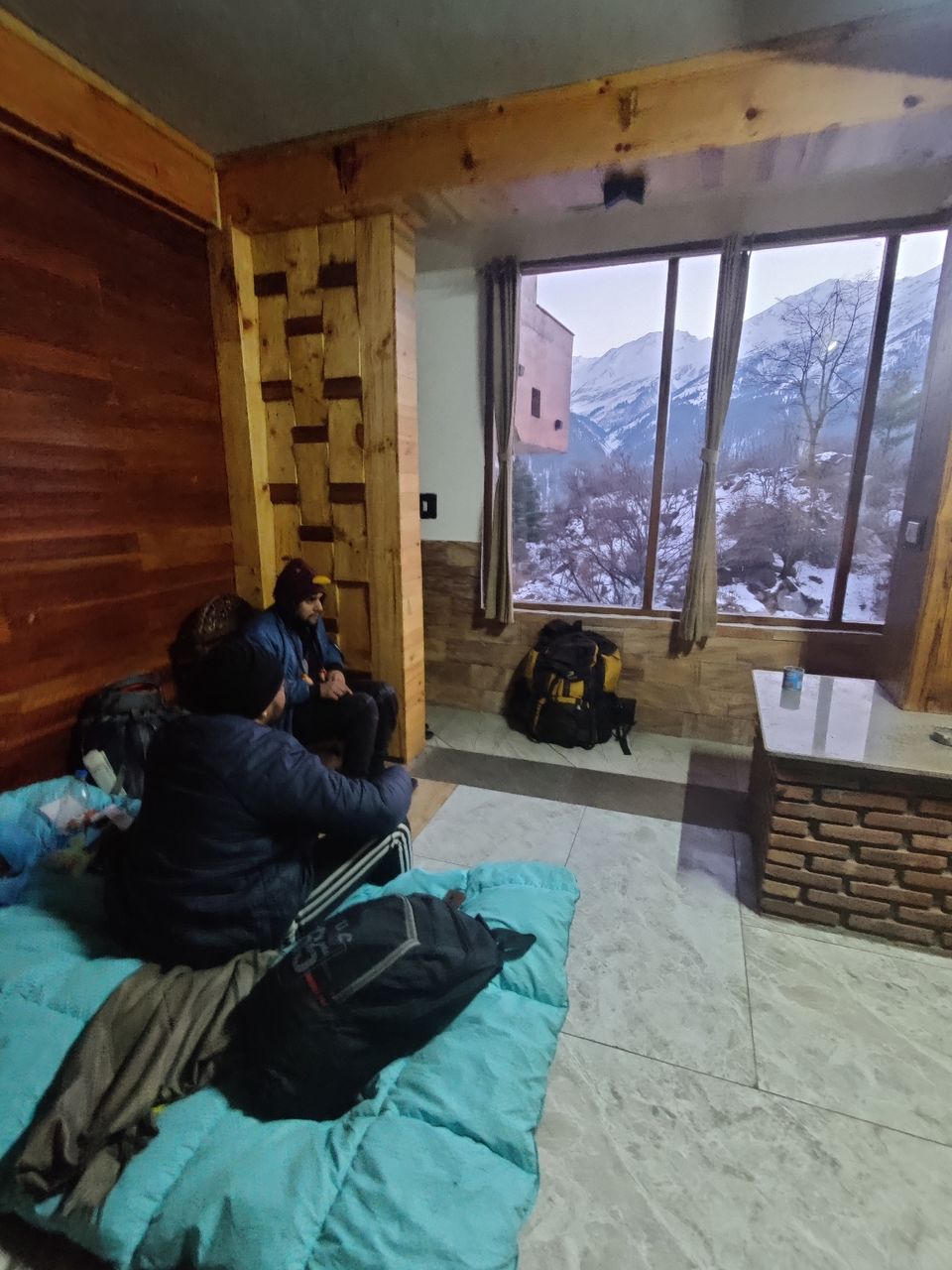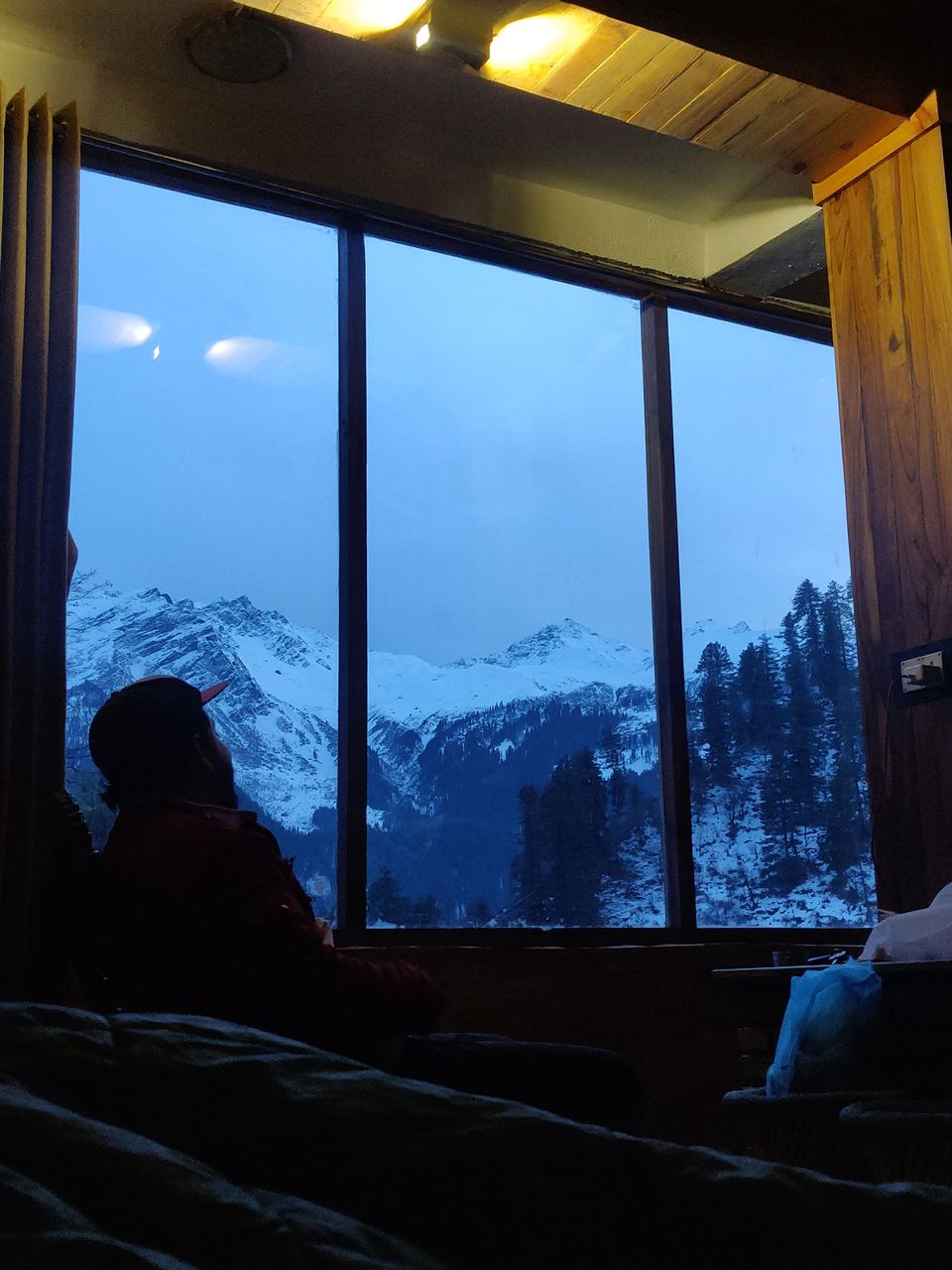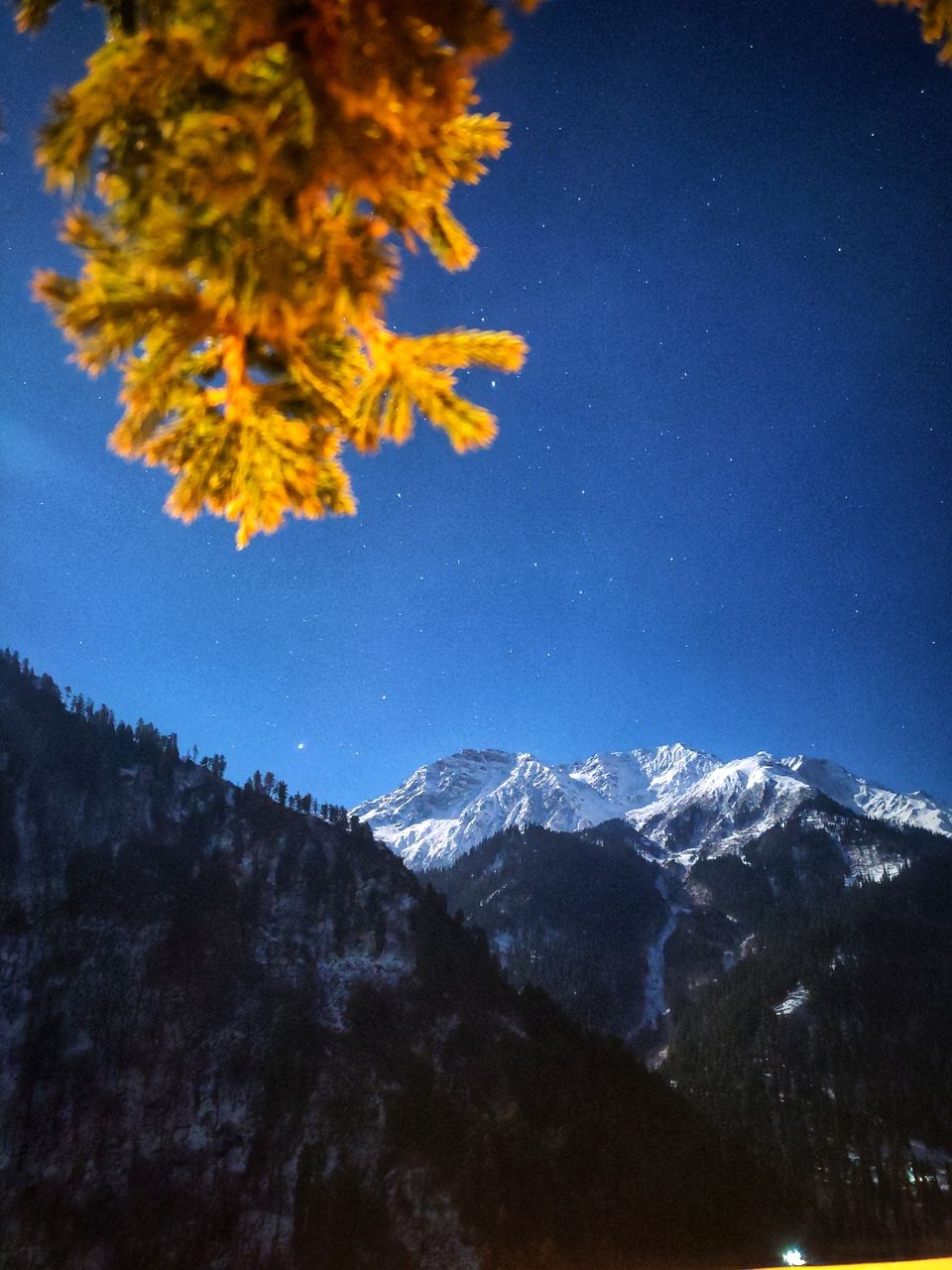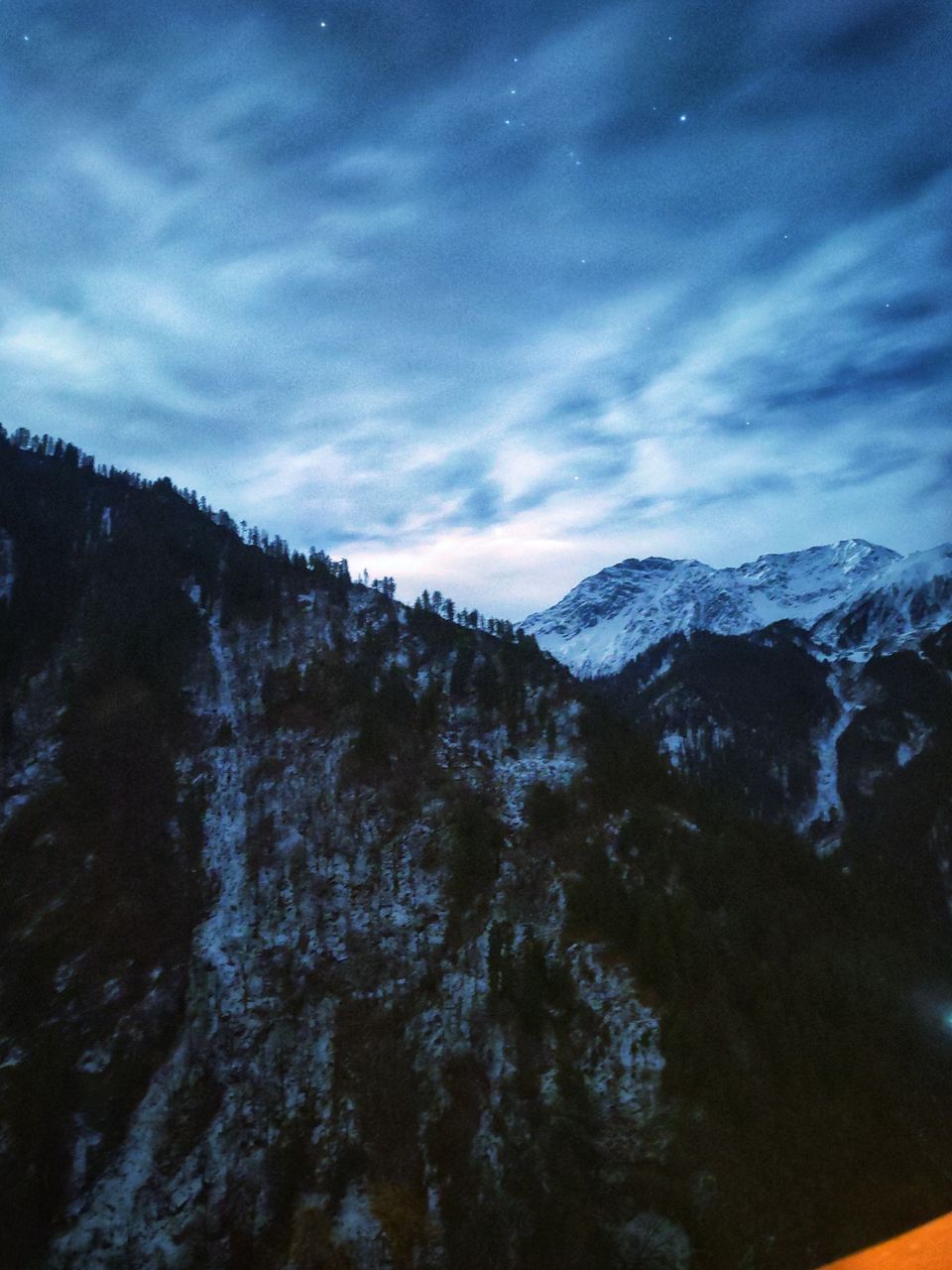 On the next day we went for another destination i.e. pulga
It is 1 hour trek from barshaini but thanks to the beast(scorpio) we went till the top and spared the trek.
Pulga was my first time visit so i had no expectations what so ever but pulga was better than what i expected
Snow - forest green - and star gazing was all part of this stay.
So this was the first day of new year 2021
This was a long awaited trip to the mountains and i enjoyed every bit of it .
I hope you like the narration and locations and pics.
I'll keep getting better and  stronger with your support and suggestions.
See you again with another travel story. 
Till then keep dreaming , keep travelling.  ✌️