If you live in a high-octane, frenzied city like Bangalore, your weekends are for travel. City life can be exhausting for even the most ardent city-lover. You need to escape and recharge, and be ready to take on the city like a boss. Explore these best weekend getaways from Bangalore.
Tripoto has done the legwork and compiled a collection of gorgeous getaway options that are short, sweet and great value.
1.  Stroll along the trails of 
Ragi Halli Forest
Discover the wild, yet serene outdoors of this stunning woodland, a short drive from the city. Follow the pace of nature and feel connected to the forest while enjoying fun activities in the wilderness. 
2. Relax in the mountains of Coorg
Coorg is possibly among the most underrated destinations of India. Discover the delights of this charming mountain town in a cottage overlooking the hilly landscape
 3. A Romantic Retreat in Coonoor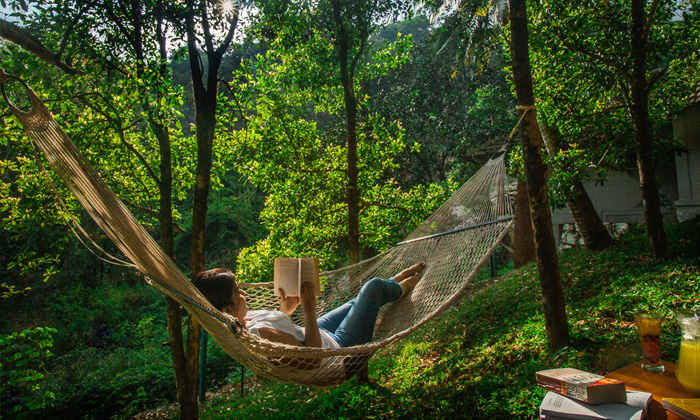 Tea- gardens adorn the landscape of this quiet mountain town. Enjoy being greeted with  the fragrant Nilgiri climate and unwind in a lovely hideaway, tucked amidst spice gardens and jackfruit trees. Nilgiri can be one of the most enriching weekend getaways from Bangalore
4. A Cultural Weekend in Hampi
Travel back in time and take in the sepia-toned stories of this 15th century marvel. The temple complex is huge and mesmerizing and perfect for a stimulating weekend escape. This resort is located in a heritage village, perfect for exploring the best of Hampi.
5.  A Jungle Campsite  in Bheemeshwari
A pristine wildlife sanctuary bustling with waterfalls and beautiful birds along the river Cauvery. A perfect adventure trip to the unspoilt wilderness is an unfailing recipe for rejuvenating your mind and body.
Are these your favourite weekend getaways from Bangalore?
********************************************************************
Tripoto is one of the largest community of travellers in the world. Discover amazing travel stories and itineraries on Tripoto or share your own  stories and inspire millions of travellers around the world.