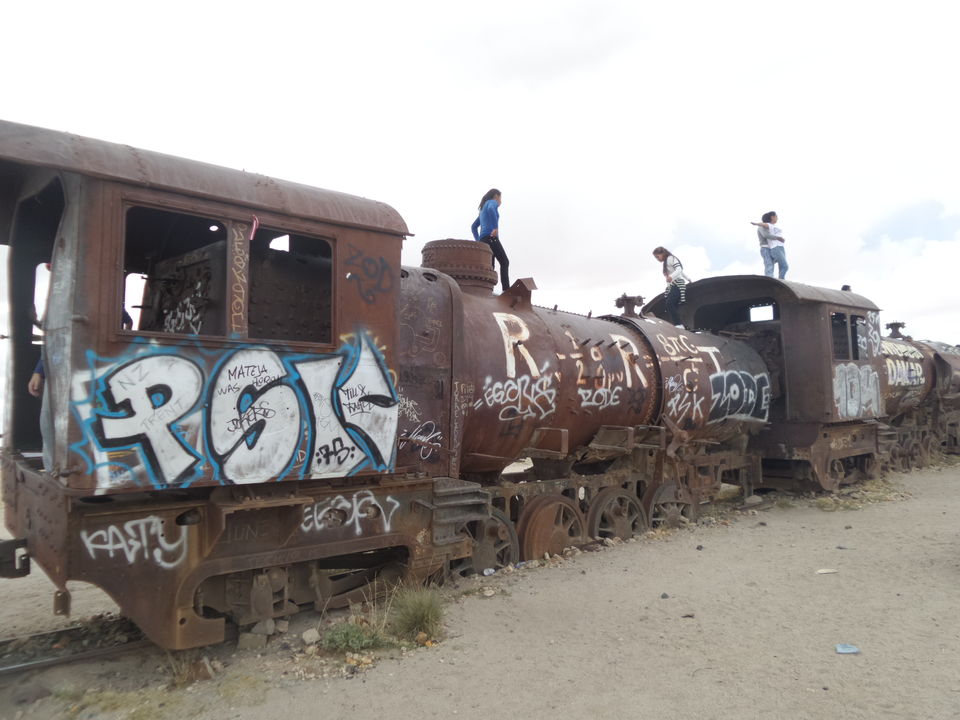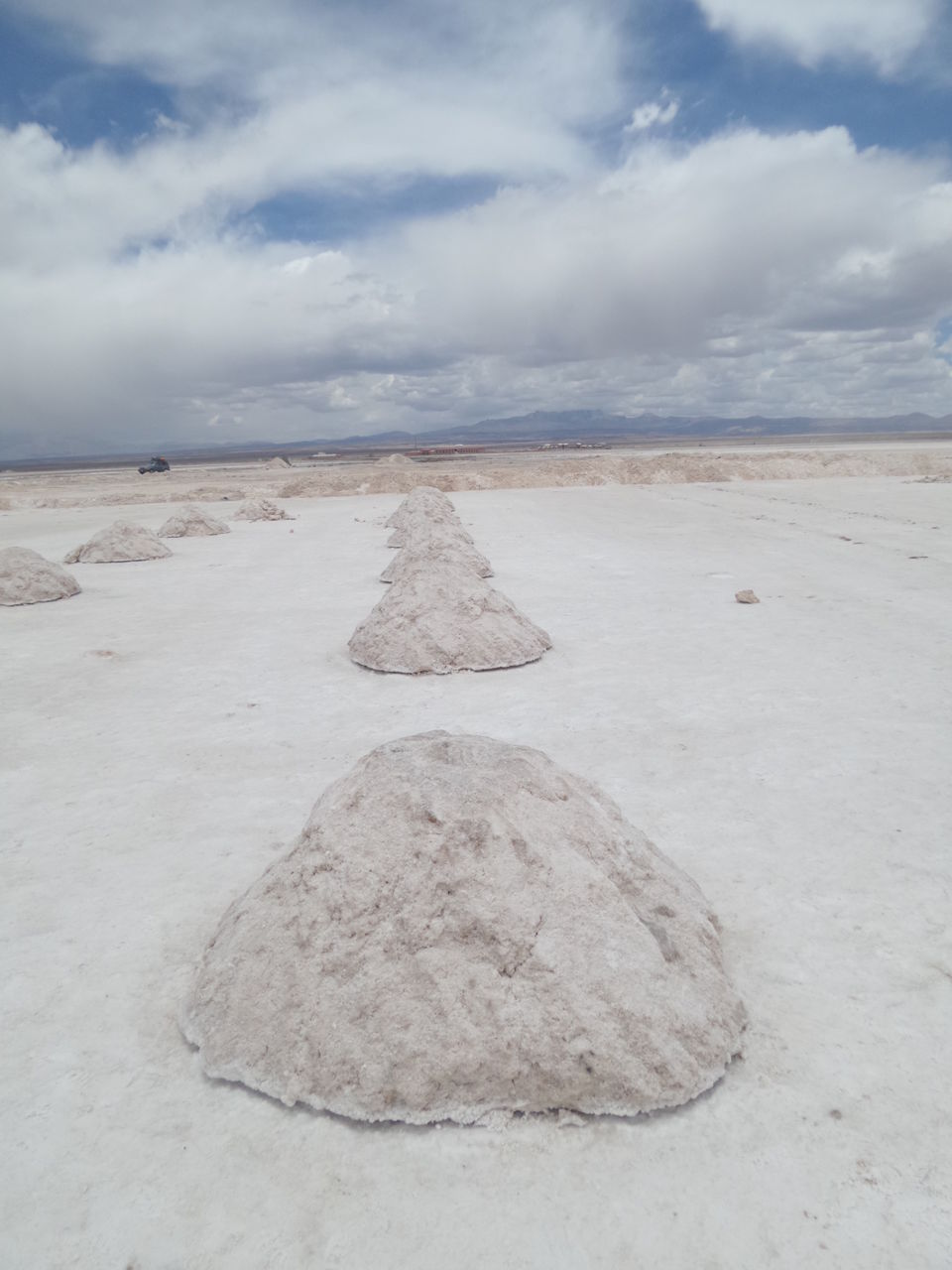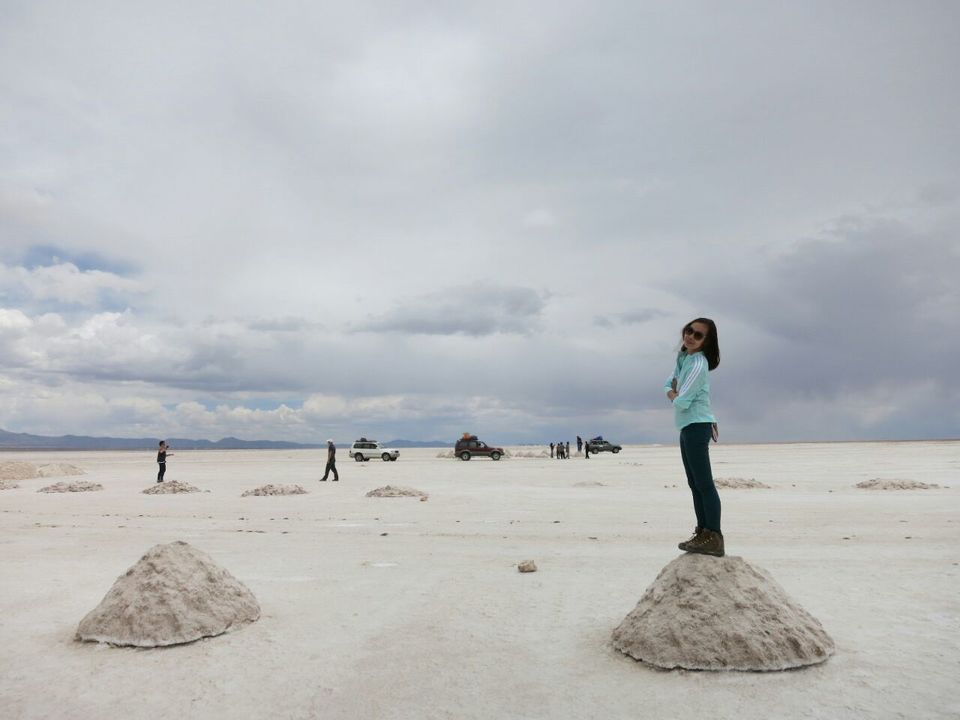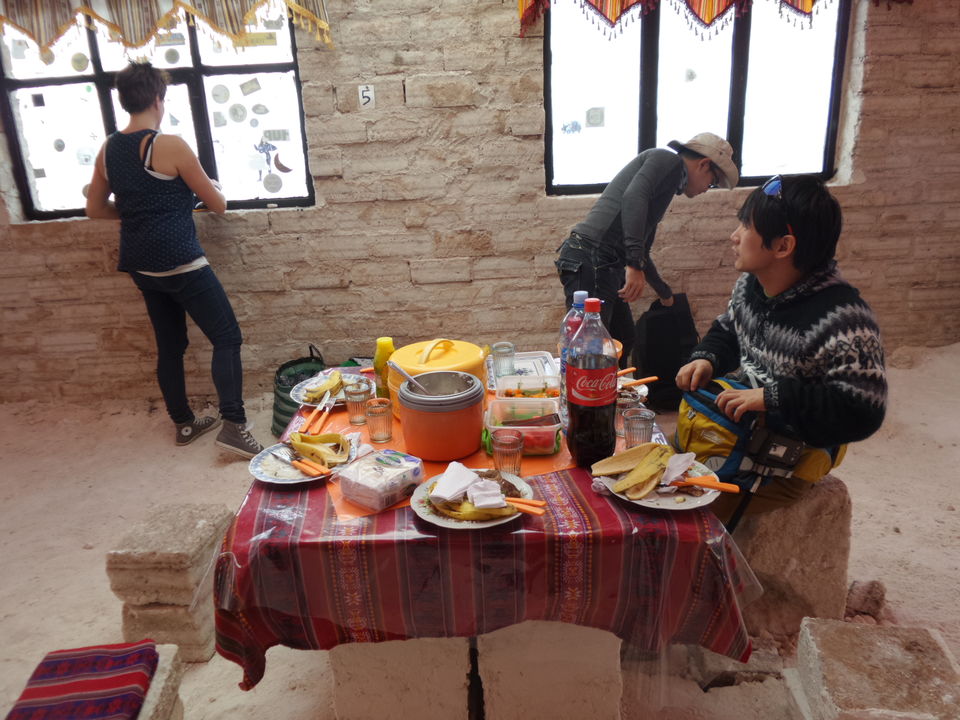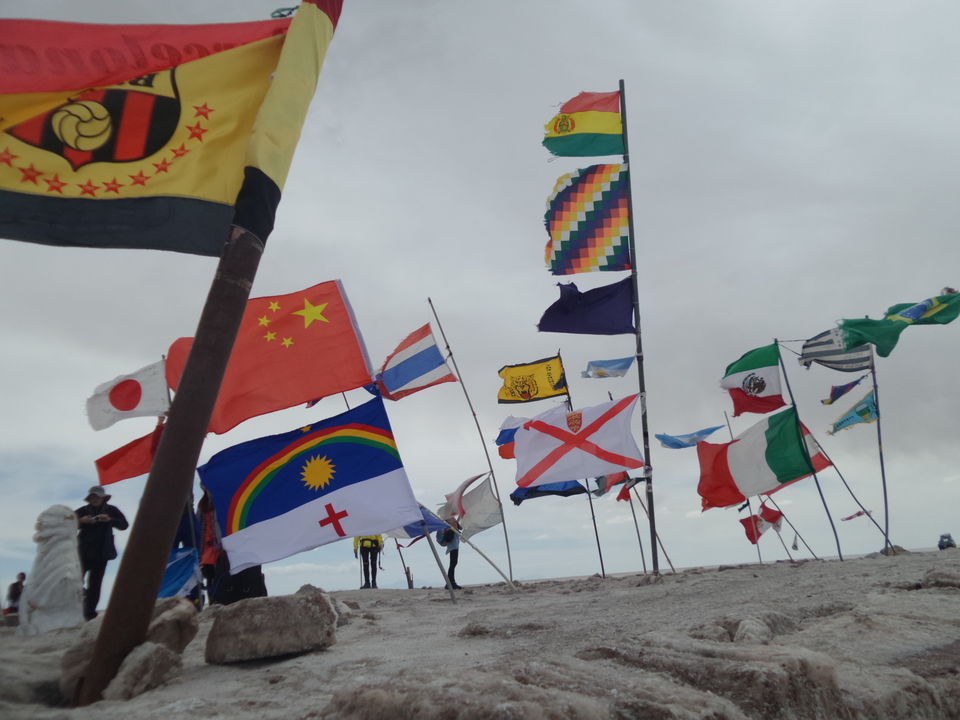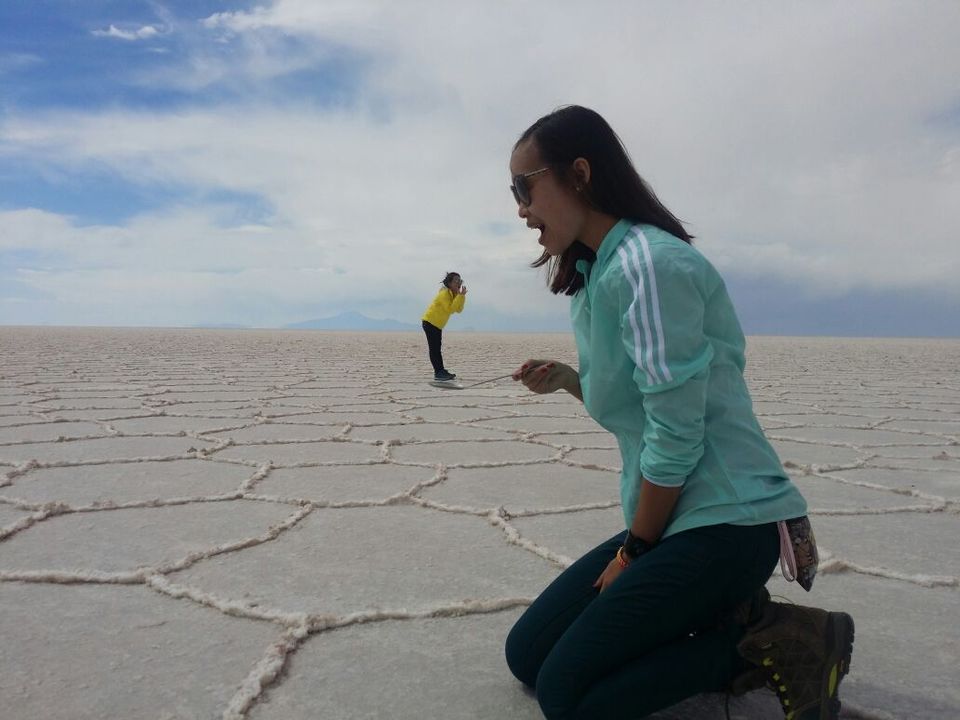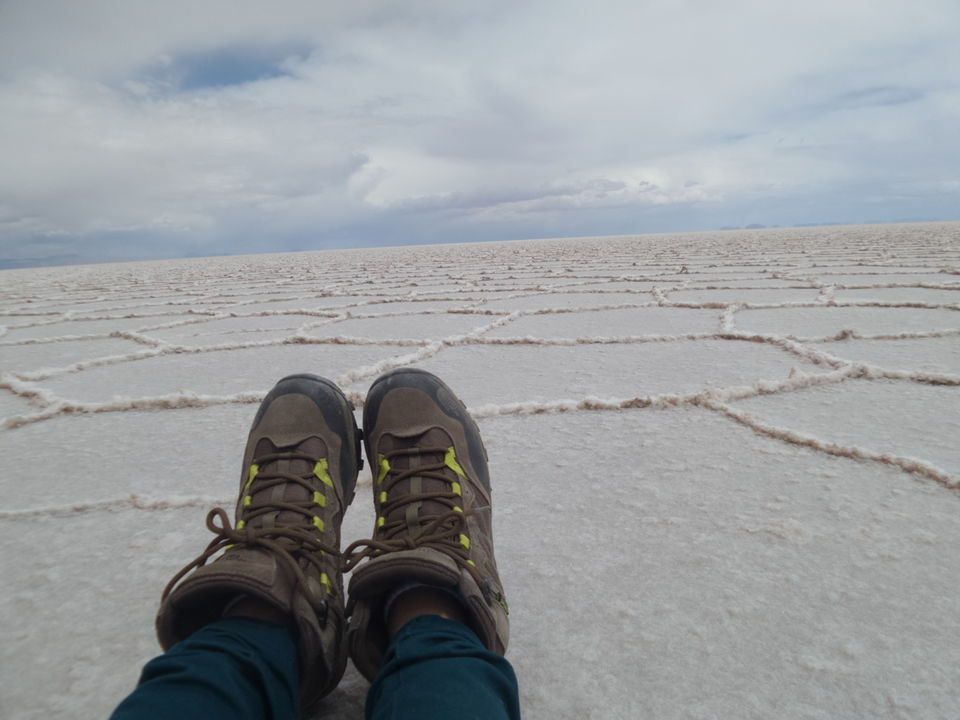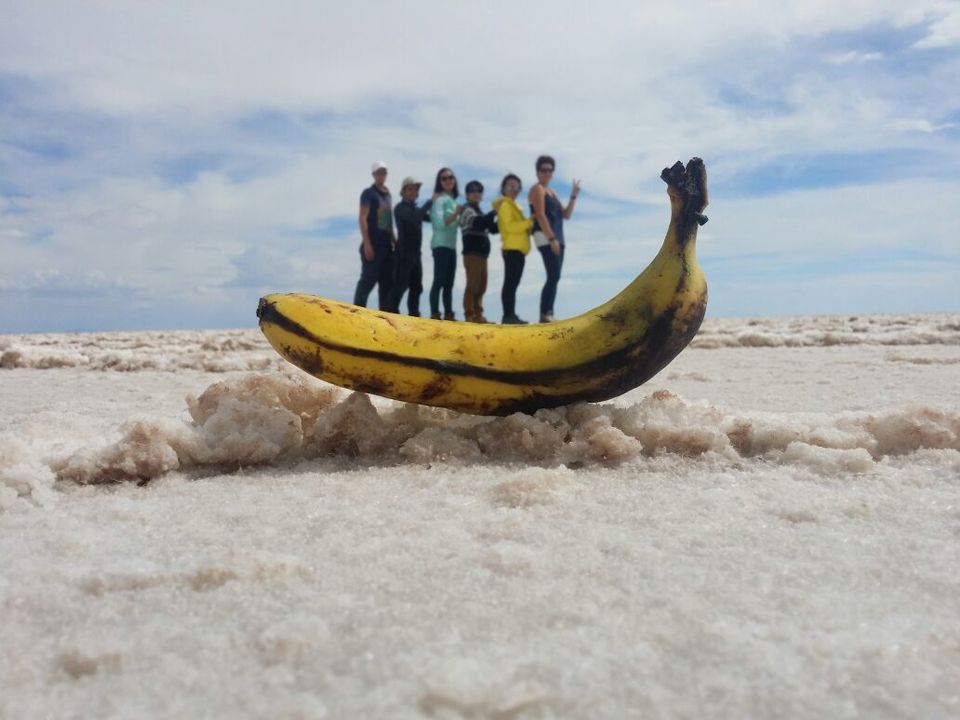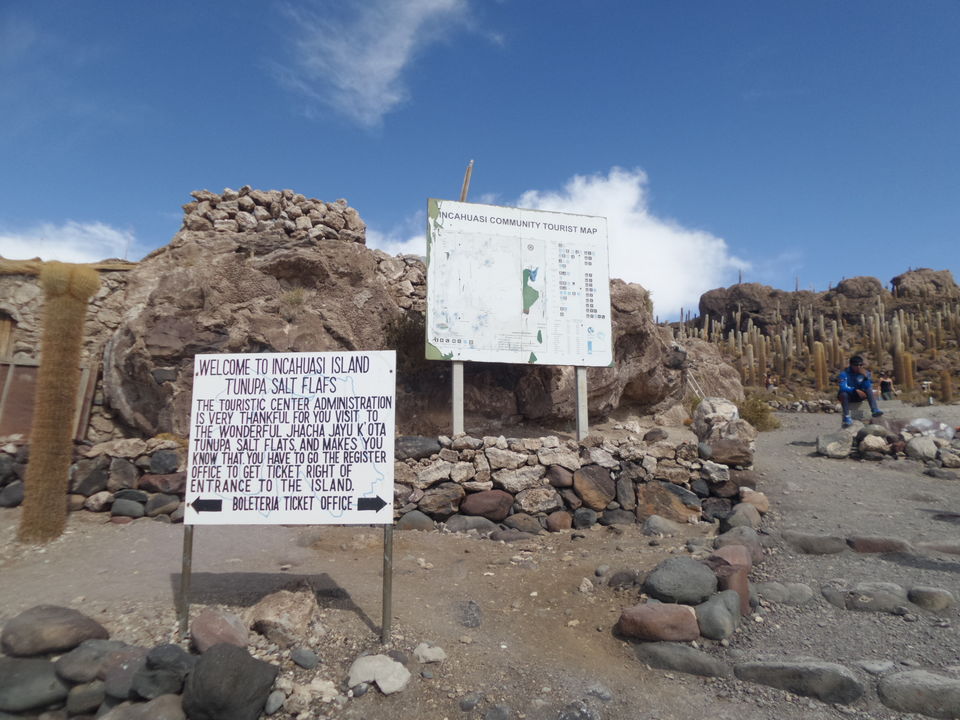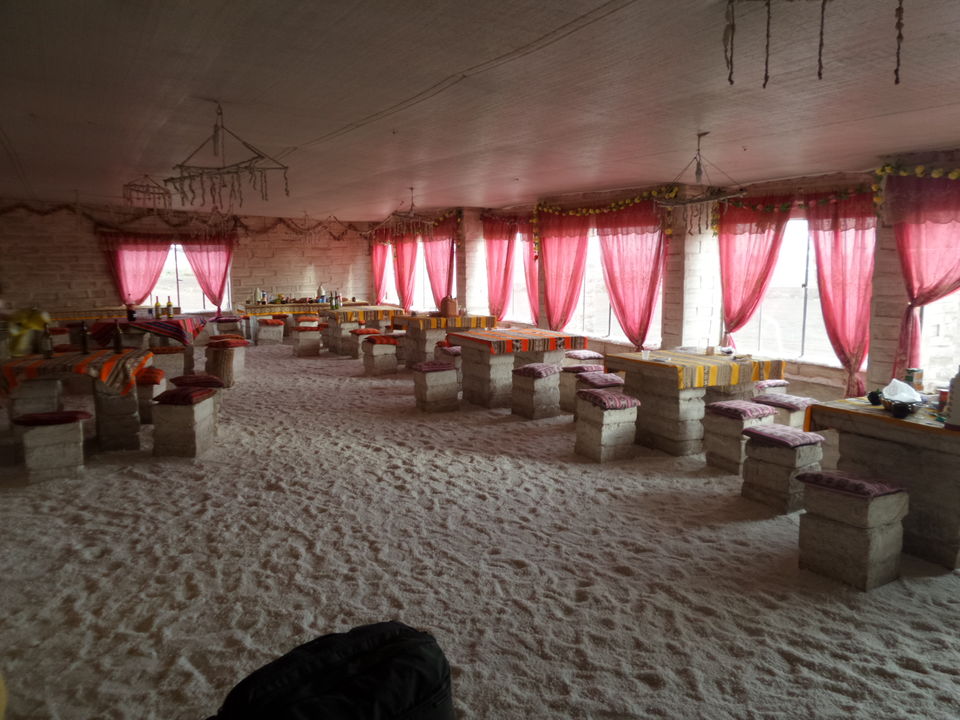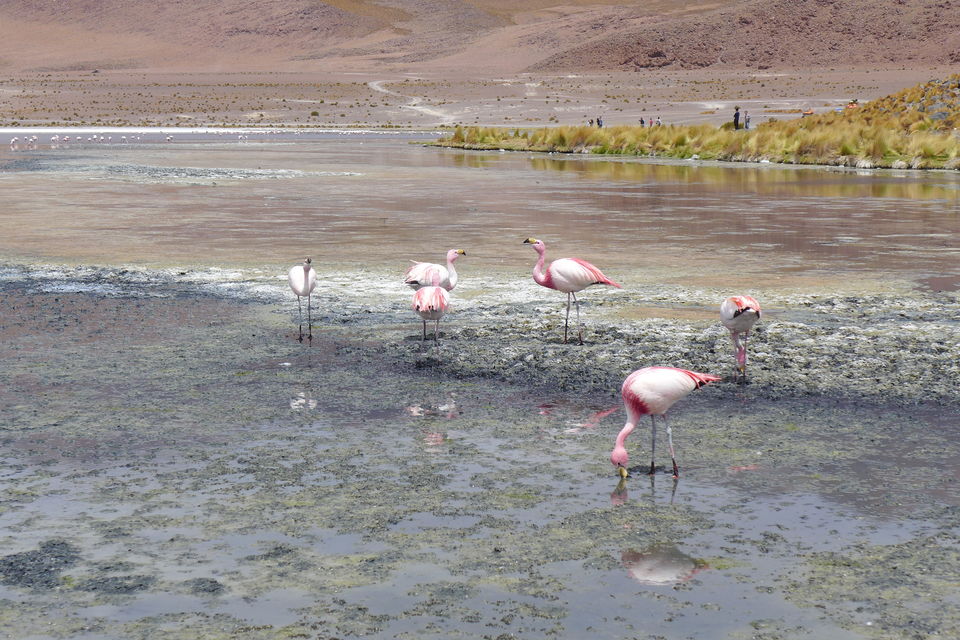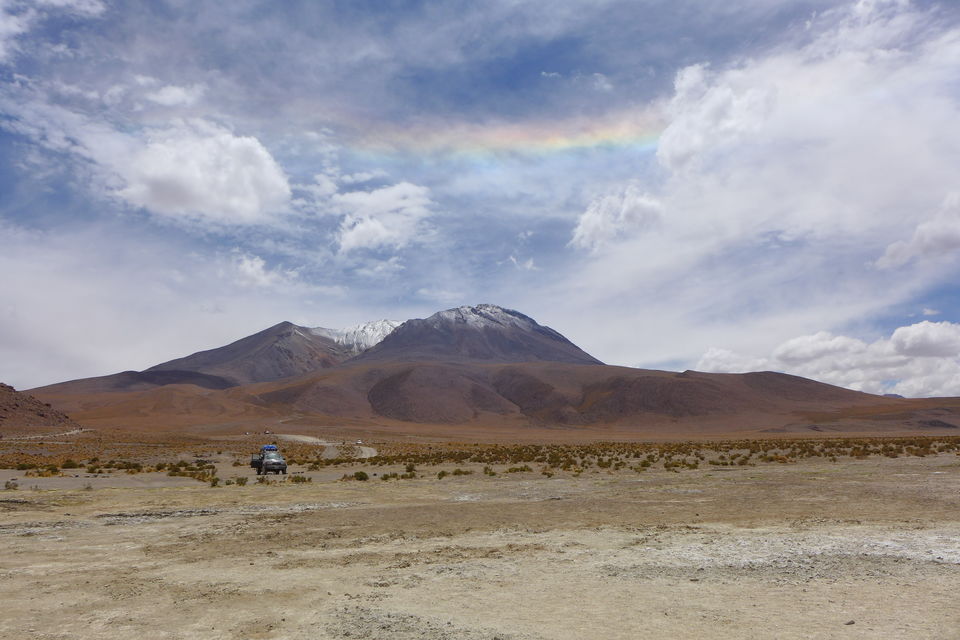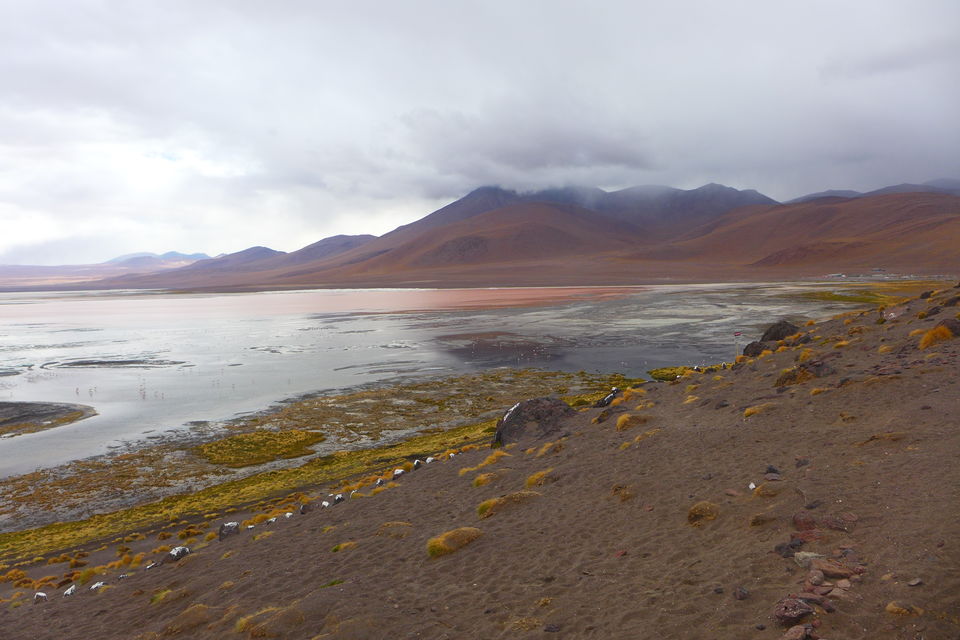 Taking a bus in SA is the most cheapest ride. Not only it saves
you from a night of accommodation, it travels from one place to another ~
But of cos not all bus journey are pleasant. But at least the ones that
i took are still all right.

What is the most 'disappointing' thing that you dont wannt hear from
after booking a tour from this tour company. Its when you are at the bus station
waiting for the overnight bus journey to another destination and the person
in charge came up to you and tell you 'Sorry, something happened during the
tour today hence we need to stop the tour for a day' and then you will need
to find another tour company when you reach your destination.

Finally, after a wobbly journey ride, we reach the town of Uyuni
that seats on the edge of salt desert at an altitude of 3670m above sea level.
Salar de Uyuni is the world's largest salt lake / flat ~
The most stunning place which is so captivating in Bolivia / SA ~

Covering an area of over 10,000 square km, it is estimated
to have a reserve of 10 billion tons of salt.
The Salar was formed as a result of transformation between several
prehistorical lakes that dried up.

So here we start our 3D2N tour in Uyuni.

First stop is the Train Graveyard ~
Found at the outskirts of Uyuni, a small trading region high in the Andean plain.
In the early 19th century, Uyuni has been an important transportation hub for
trains which connect major cities.
Due to the abandoned projects and collapsed mine, the train were left to
fade and rush out of memory.
Second is the Salt Mines ~
Where miners wake up at 4am and heads to the plain and start digging
till they break through water and mould the salt into piles so it dries up ~
Thirdly is the Incahuasi Island name means "Home of the Incas" ~
Standing on this endless white horizon, when it used to be a lake,
there's almost no vegetation or shelter, except for Incahuasi
and the "islands" with rocks that look like dead coral.
Imagine an island of coral can support life. Huge, thousand-old cacti
dominate Incahuasi, sprouting up whenever there's room that amazes us.
We spend our first night in a Salt Hotel ~
Its very beautifully decorated up with pink curtain that makes it very cosy.
Night are cold here and everyone hit the sack before the sun goes down!
Woke up early the next day in darkness as there was no light in the room ~
Everyone just had to bring their own torch light.
1st morning destination is the at a Desert where we can watch the volcano
from far away, cant really remember what is the place call.
Follow on is the Altiplanic lagoons ~
Located 90kms from San Pedro, 4000m above sea level,
this lagoons attract a great variety of animals like flamingos.
One of the 7 sectors that conform Flamingos National Reserve.
Our stop at the Arbol de Piedra (Stone Tree) had us all in awe ~
With this particular rock projecting out of the sand dunes of Siloli desert
has been whittled down into the shape of a tree over time by the sand and the
winds speed that whips across 4000m high Bolivian Altiplano in colder months.
Looking much down at the Colorado River from the rim of the Grand Canyon,
it is incredible what simple elements like wind, sand and water can sculpt out of the earth!
Second night stay was bad, i was down with severe headache due
to the lack of water and slight fever so off to the bed i went right after dinner!

Last day of tour, Solar de Manaña geyser basin (4850m) ~
The highest elevation Geysers in Bolivia,a collection of bubbling sulfur pools
and a geyser, normally visited just as the sun is rising. There are no railings here,
but we had all the fun jumping over a small spurting geyser ~

Hot Spring was the best part for everyone but well not me ~
Termas De Polques was a natural hot spring with the backdrop of
the blazing sun and mountains!

Salvador Dalí Desert, also known as Dalí Valley
(Valle de Dalí), is an extremely barren valley of SW Bolivia, in the Potosi Department

That end the 3 days of tour!
Whenever you are in SA, you gotten expect delay and wait!
Yes, so we waited another 3hrs for the bus to come and pick us up and head
into San Pedro de Atacama!!!!