Attention - Lengthy post alert!!!
An Europe trip is generally on a bucket list of all travel enthusiast and even those who are not so inclined towards travel. It is definitely on our bucket list at least once in the lifetime. However, there are several challenges from ranging from cost to planning a trip to the duration of trip etc. But here I present to you a short Europe trip covering maximum destinations at reasonable cost. You can also visit one middle Eastern country in the same trip and utilise the cost spent on flight most economically!!
Also how about having breakfast in one country, lunch in another and dinner in one more country!! Yes I had breakfast in Hungary, lunch in Slovakia and dinner in Czech Republic !!!
So get ready for a journey through the magnificent cities of eastern Europe.
Route plan and cities covered at glance:
I started my journey from Bangalore in Oman Airways to Munich. We started our road journey - Munich - Vienna - Budapest - Tihany - Budapest - Bratislava - Prague - Karlovy Valley - Prague - Munich
Post that we took flight from Munich to Oman where we spent and day and returned to Bangalore the day after.
I will also give a brief in the end of the other cities you can cover in this kind of plan.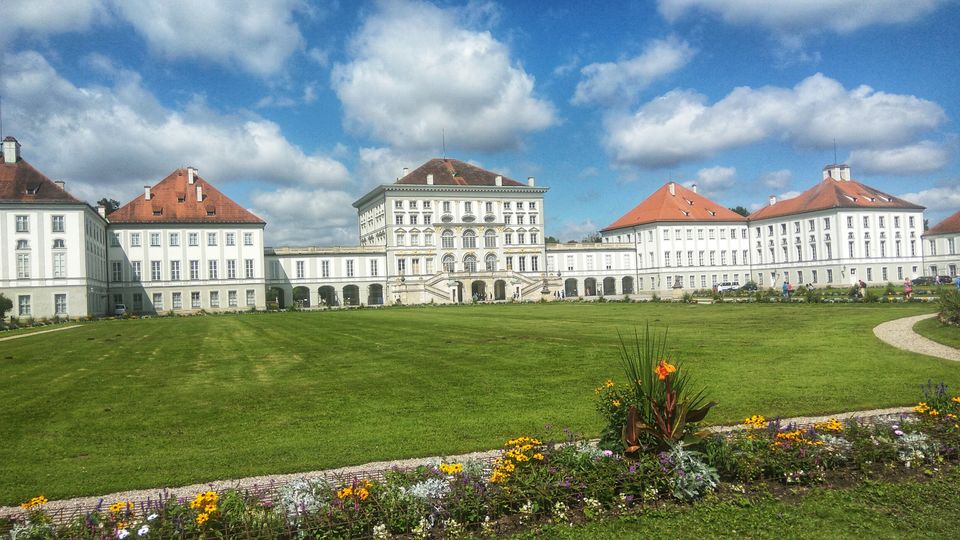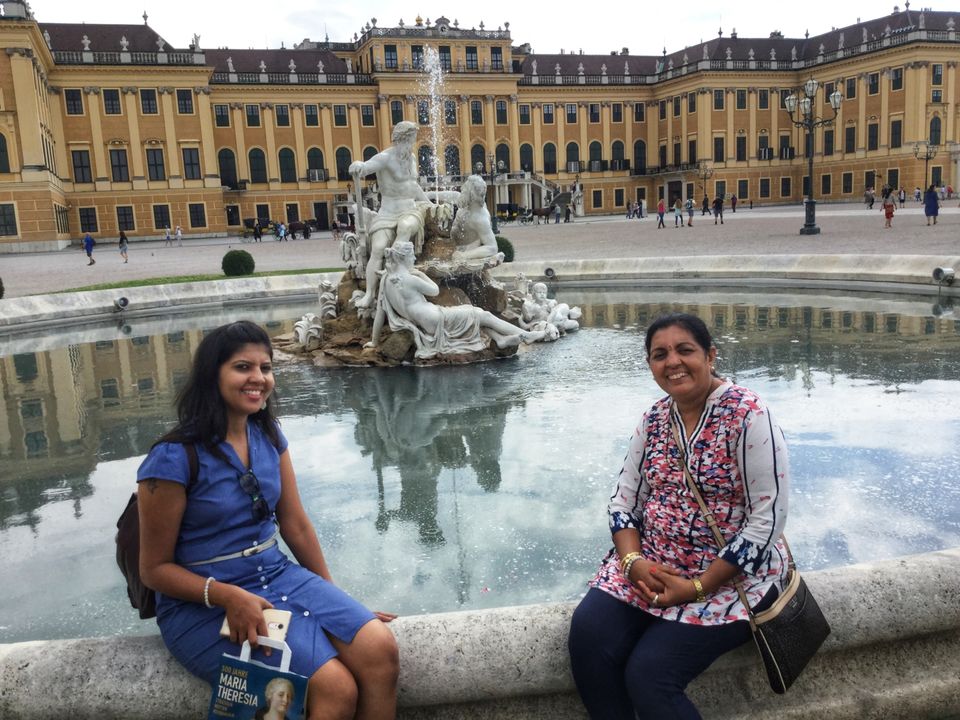 A day tour of Munich after breakfast covering the top places to visit in Munich City. Since my travel was in summer time (July) it was city bustling with locals and tourists shopping, sightseeing or just watching the city go by.
We explored the city in our mini bus covering these points.
Shopped at the farmers market - Viktualienmarkt is Munich's daily outdoor farmers' market. It was crowded but happening.
Marienplatz - The city centre square bustling with locals and tourists
Munich national theatre - Neoclassical National Theatre is one of Europe's top opera houses
Munich Residenz - Castle of the royal family
Drink beer in the garden or beer halls - Munich is known for its October fest and during summer wooden tables are in the gardens for people to drink beer. Also visited a beer halls where the brew their own beer.
English garden - Largest park in the city, almost in the centre of the city. We just drove through this garden but looked like a lovely place to take a stroll, can rent a paddle boat, or visit one of its traditional beer garden But if you really want to relax, you can let it all go and rest and yes, I mean we can go nude.
Glyptothek - Museum which we just saw from outside. It is Neoclassical temple ordered by King Ludwig I as a repository for his Greek and Roman sculpture collection.
Visit summer castle - Nymphenburg palace. This place has a nice pond with swans and a very vast garden. It is famous for its hall of mirrors.
BMW Museum, BMW Welt and olympic stadium - Museum and welt has a modern twisting design of glass, the museum showcases nearly every model the company has ever made. Nice place to click pictures with vintage car models. Liesurely visit the museum if time permits. Stadium is next to three BMW Museum.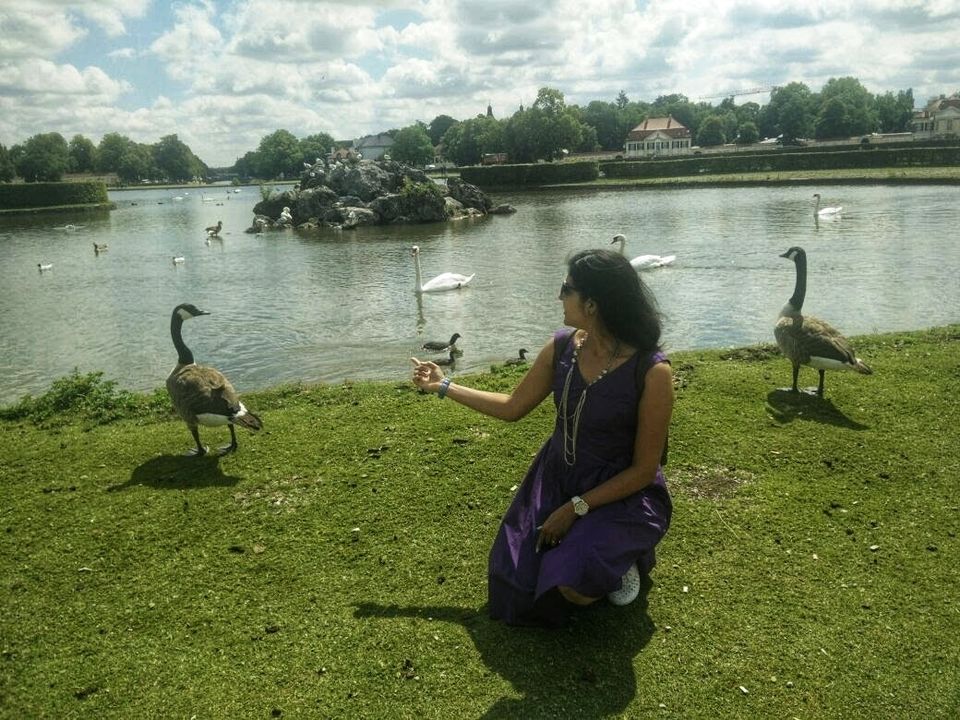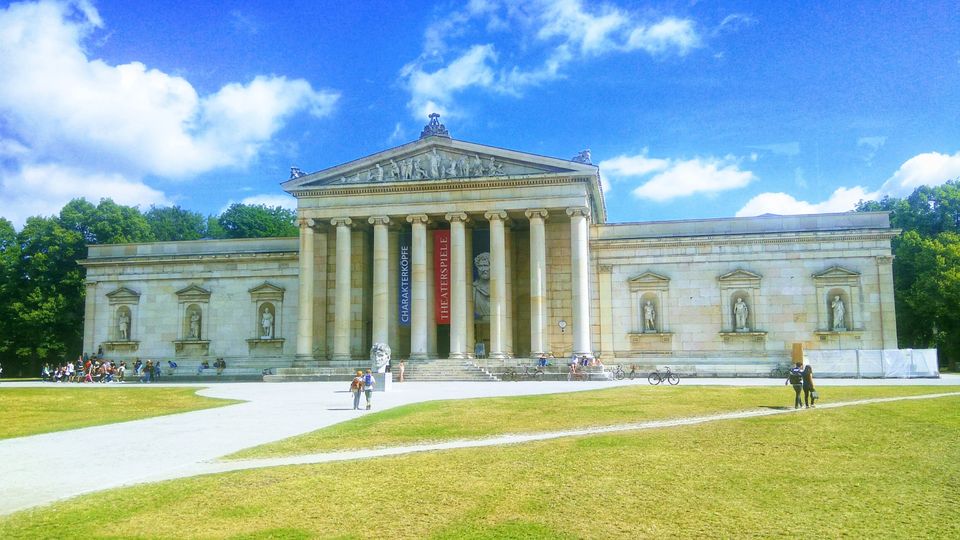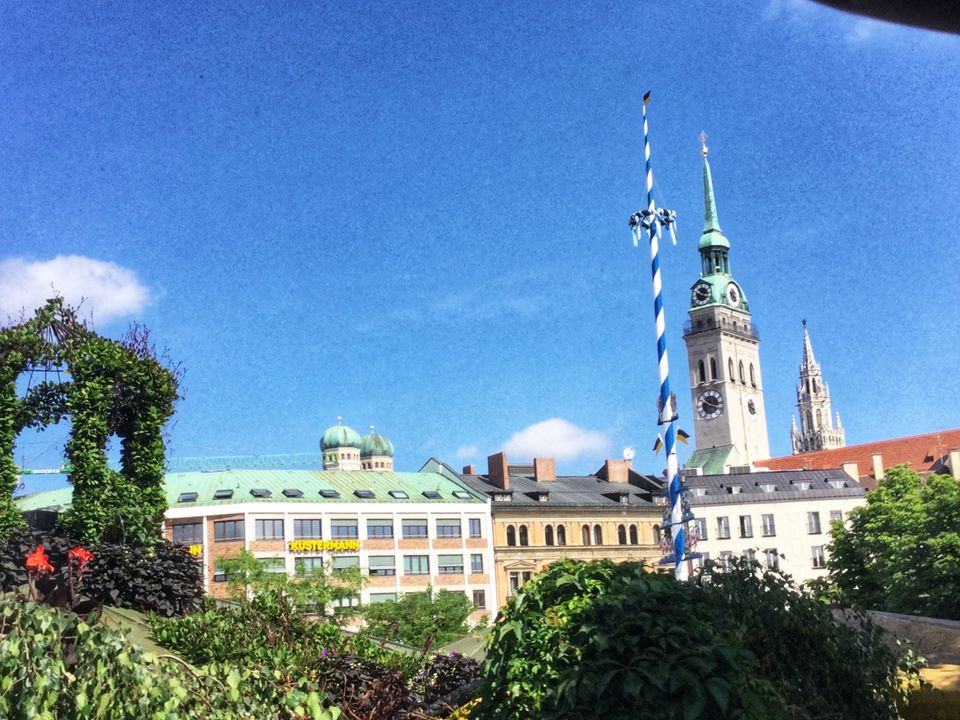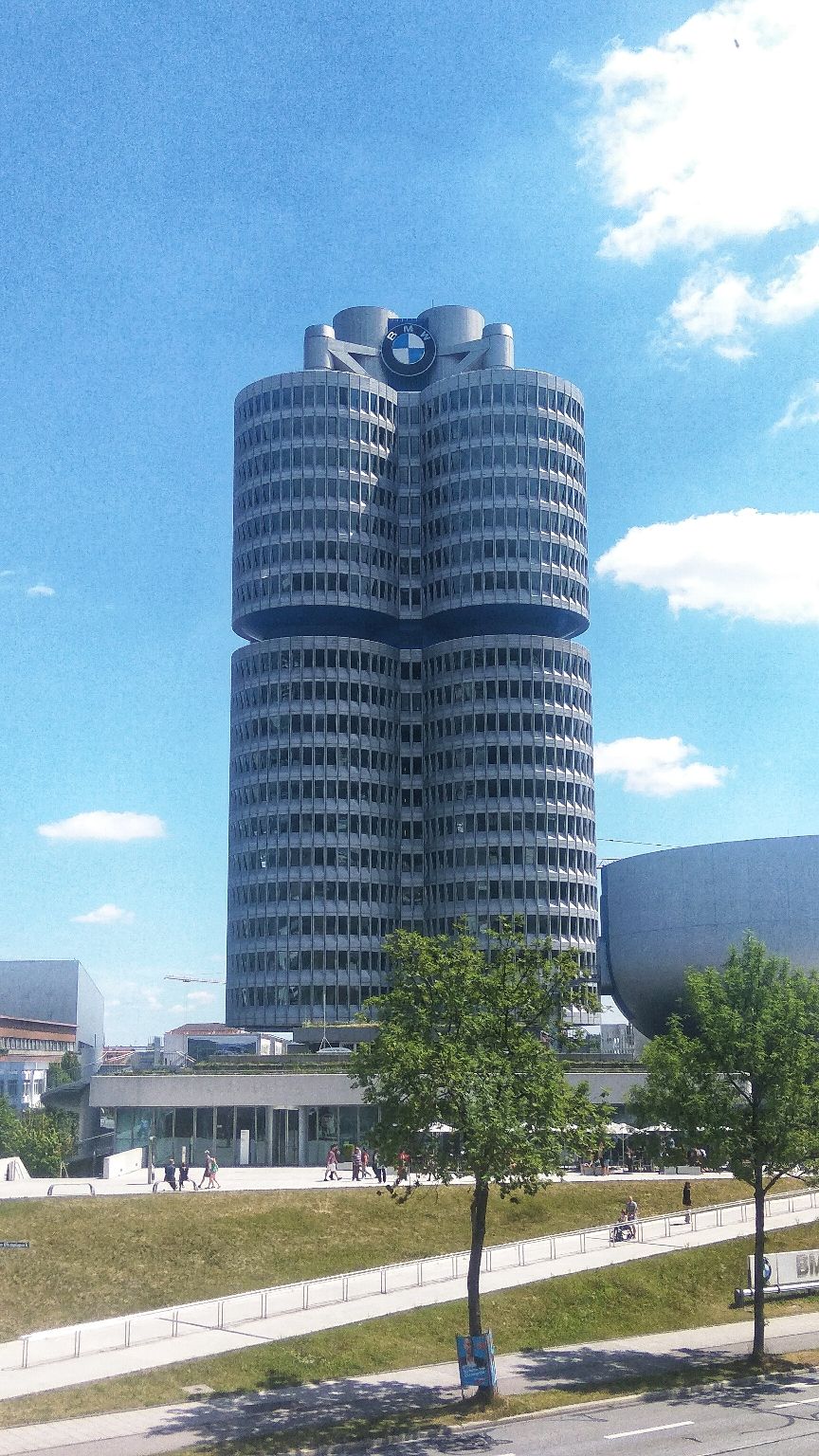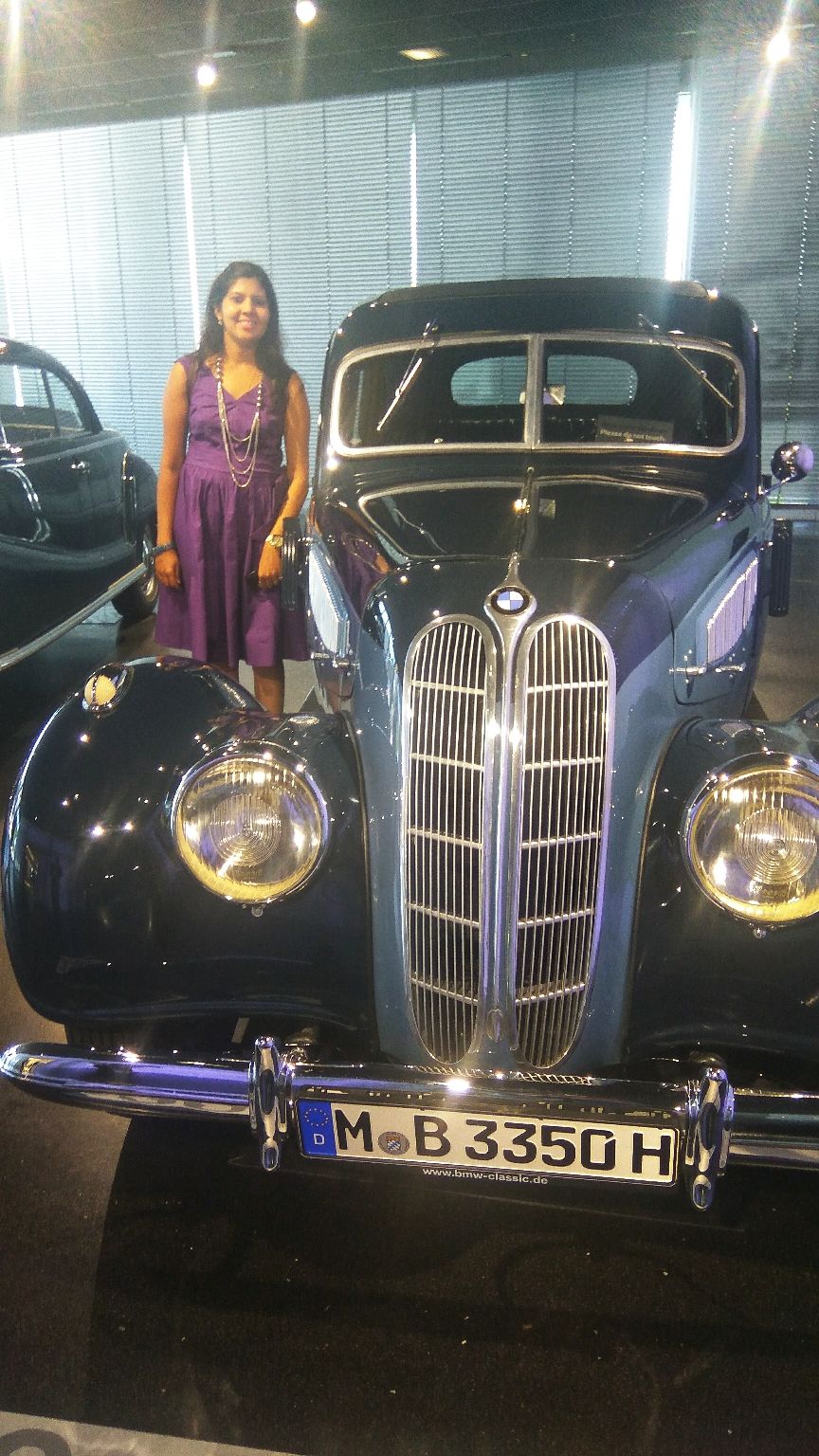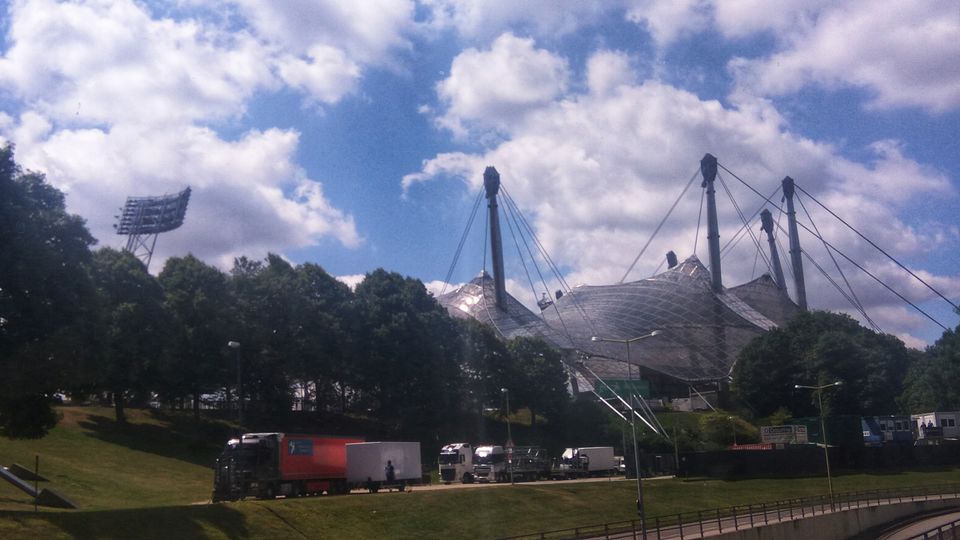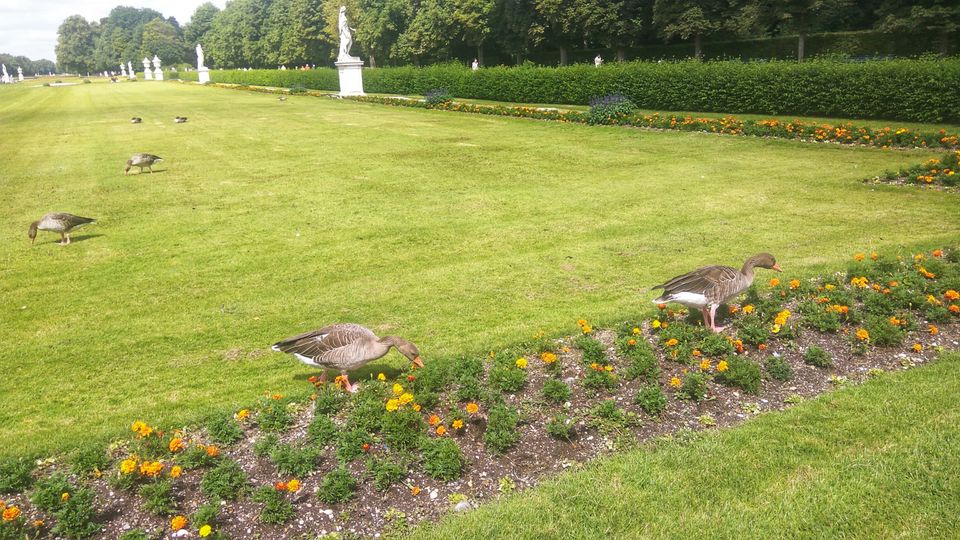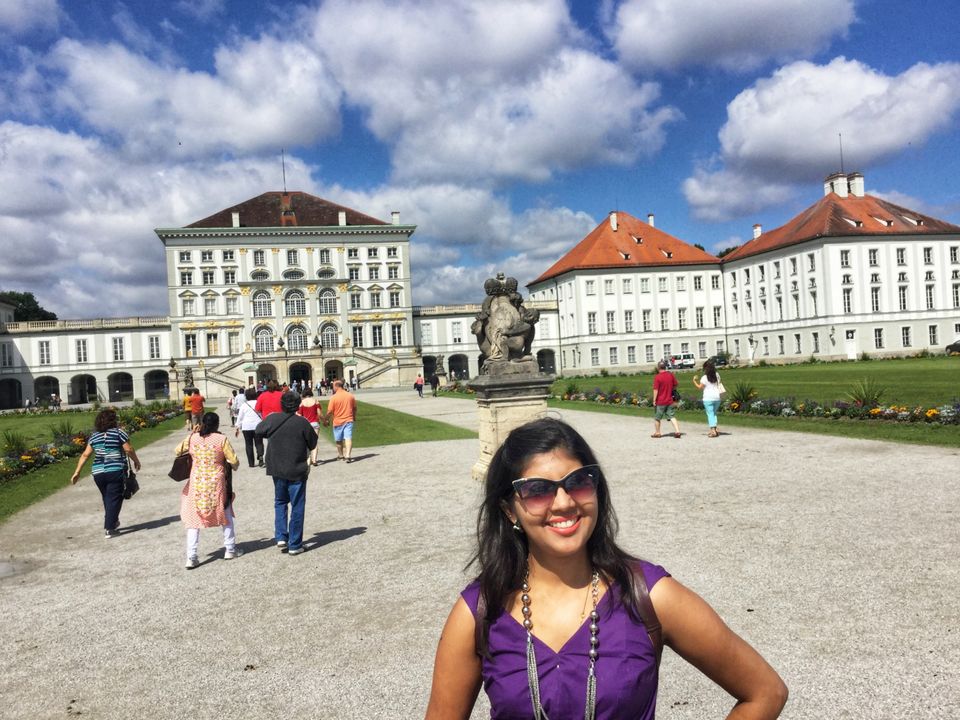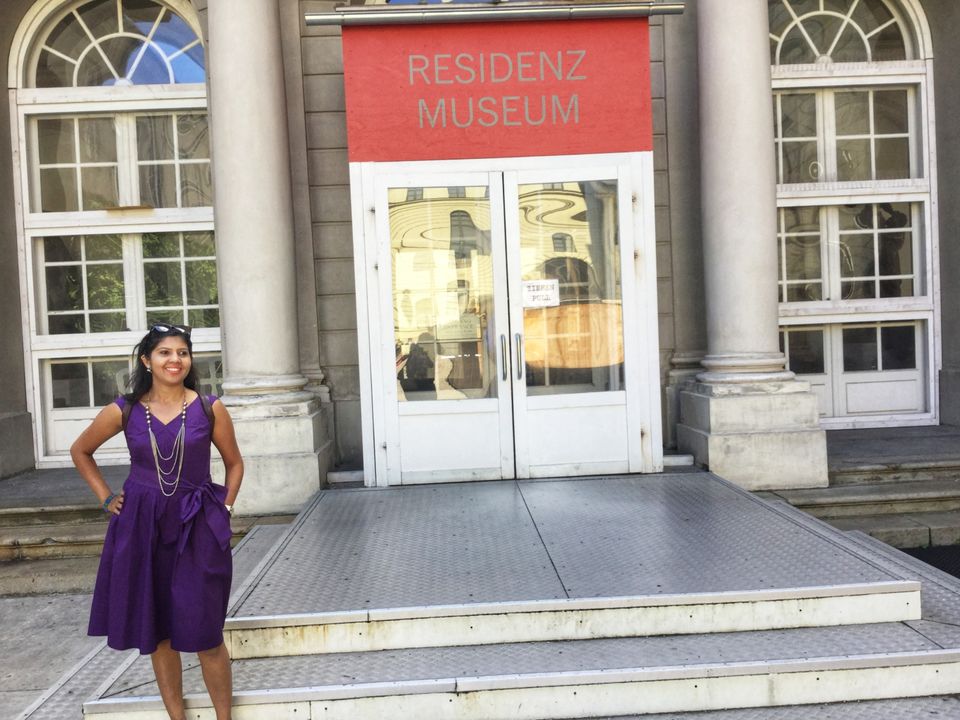 Evening drive from Munich to Vienna.
We reached Vienna the previous night and checked into the hotel. Started exploring the city after a lovely breakfast. We had kept a single day for this city which was the biggest mistake and crime. It is a very beautiful city and should be savoured slowly. Anyhow, we touched upon just the top places in the city and few just saw from outside.
Pro tip: Please keep sufficient time to explore this city. Atleast 2 full days.
Places that we visited in Vienna:
Stephansplatz and St.Stephens Cathedral : This is most important and happening square of Vienna. The center of the square is dominated by the enormous St. Stephen's Cathedral. City's most important landmark and reaches high in the skyline. It towers to an impressive 136 meters. It is a mix of old and new architectural styles.
The area around the cathedral is touristy, upmarket with shops, restaurants and cafe. In case it is difficult for you walk around there are cycle rickshaws as well!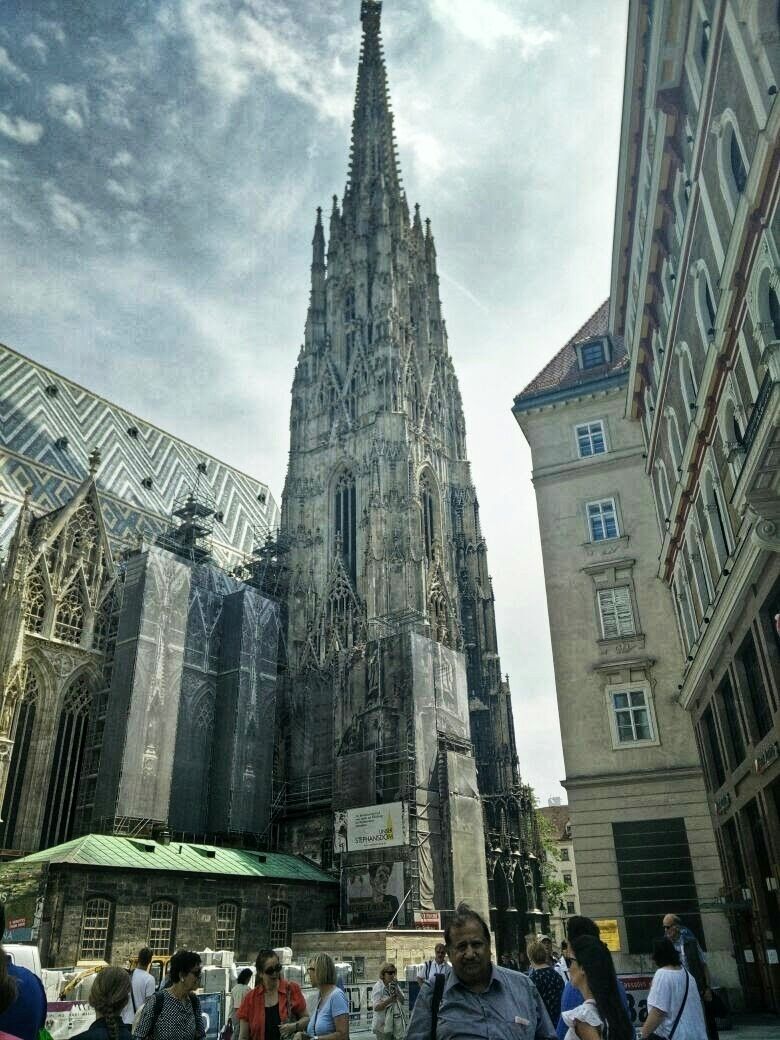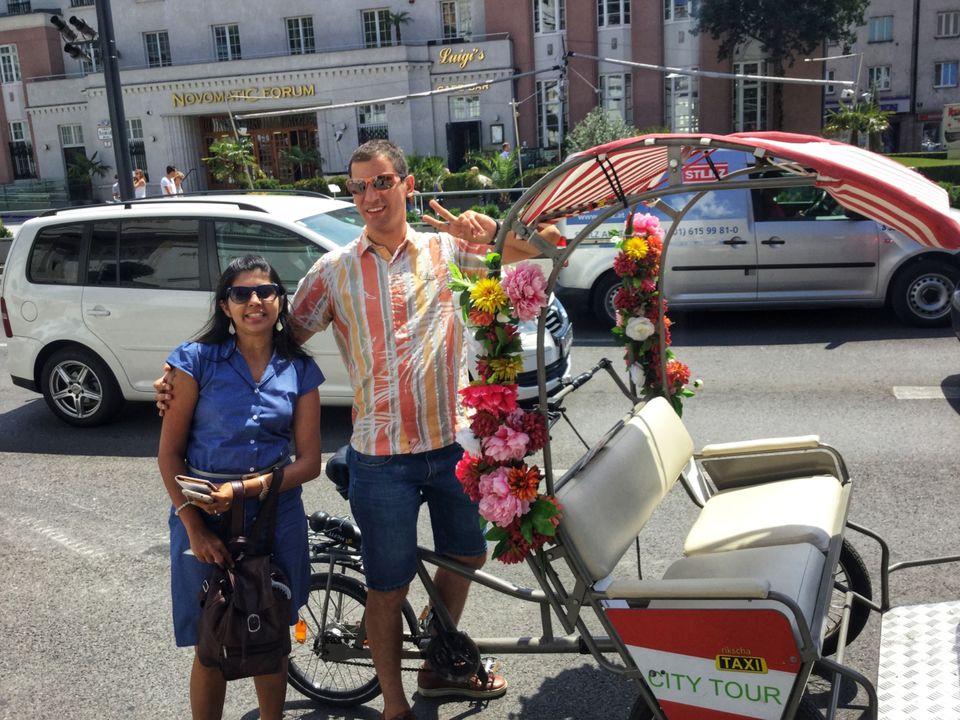 Prater and Vienna Ferris wheel - It is large public park located in Leopoldstadt. Its huge green garden and it is popular spot among locals and tourists. People visit to relax and unwind amongst the greenery, an amusement park, museum. We took a ride in the Ferris wheel and it gave lovely views of the city.
Hundertwasserhaus - Visited this colorful apartment building near Vienna's center district. It is named after Austrian artist Friedensreich Hundertwasser. Each of the 52 apartments is of different color and you can also see trees growing inside or out of the building. It is very old and that's visible however it is one of a kind. It is an intrinsic part of Vienna's cultural heritage and a must visit place.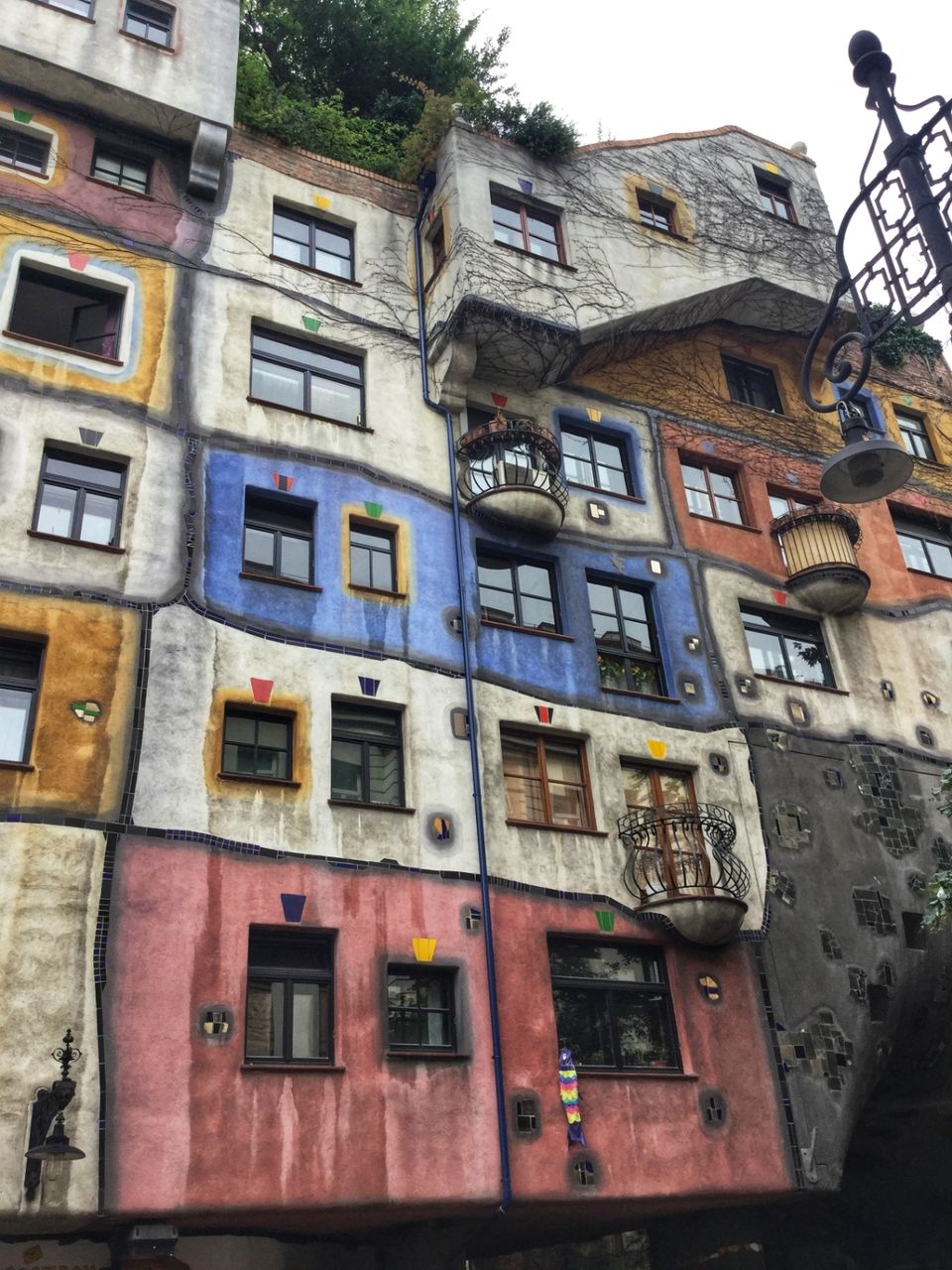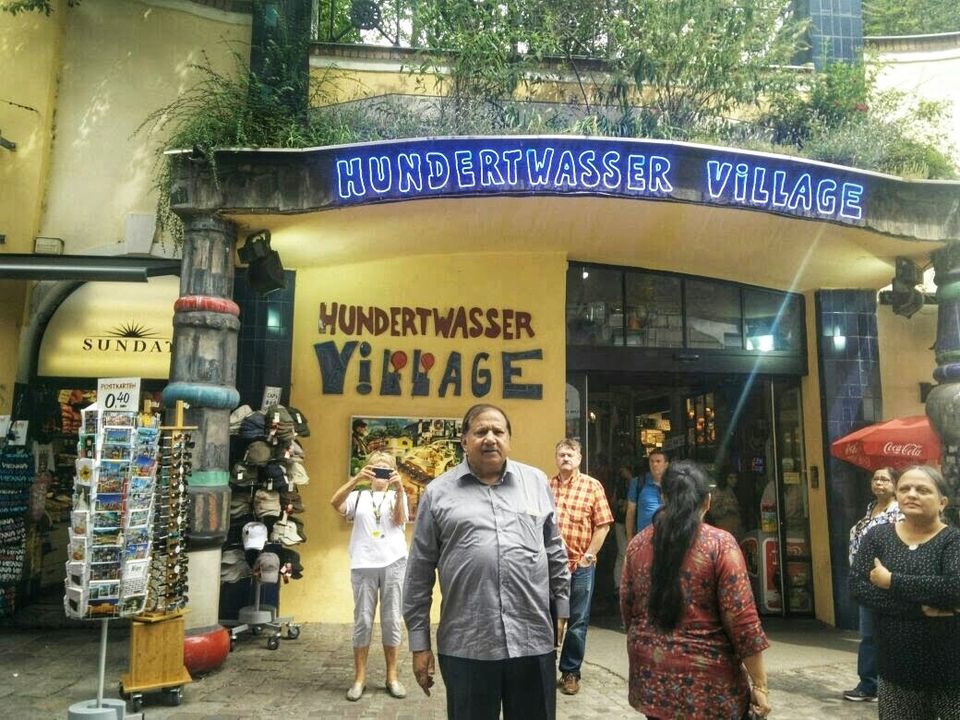 Hofburg Imperial Palace: This is in the center of the old city and we could admire the splendor and magnificence of the daily life of the noblest family of the Habsburg monarchy in their private apartments and rooms. Numerous museums and collections represent the imperial family's passion for art. It has played an integral part of the Austrian government scene since it was built
Schonbrunn Palace:
It was the summer residence of the Austrian Habsburgs emperors for over 150 years. It impresses with royal ceremonial rooms and magnificent gardens. The palace and garden complex is vast and beautiful. You need to pay the entrance fees for this. As it has an unique layout and magnificent furnishings, the palace is a UNESCO World Heritage site.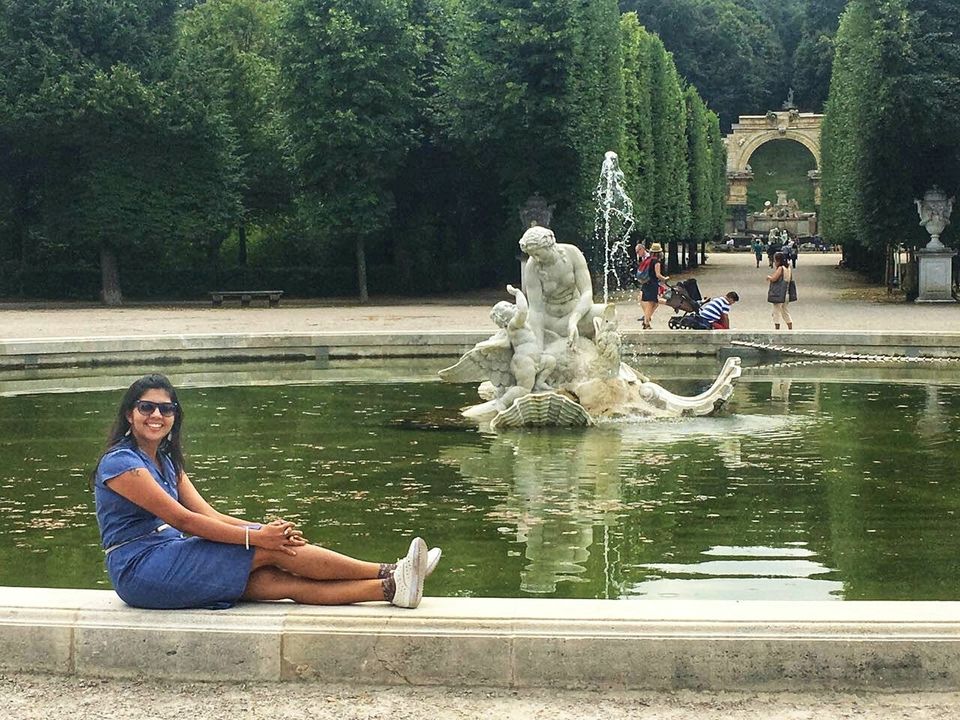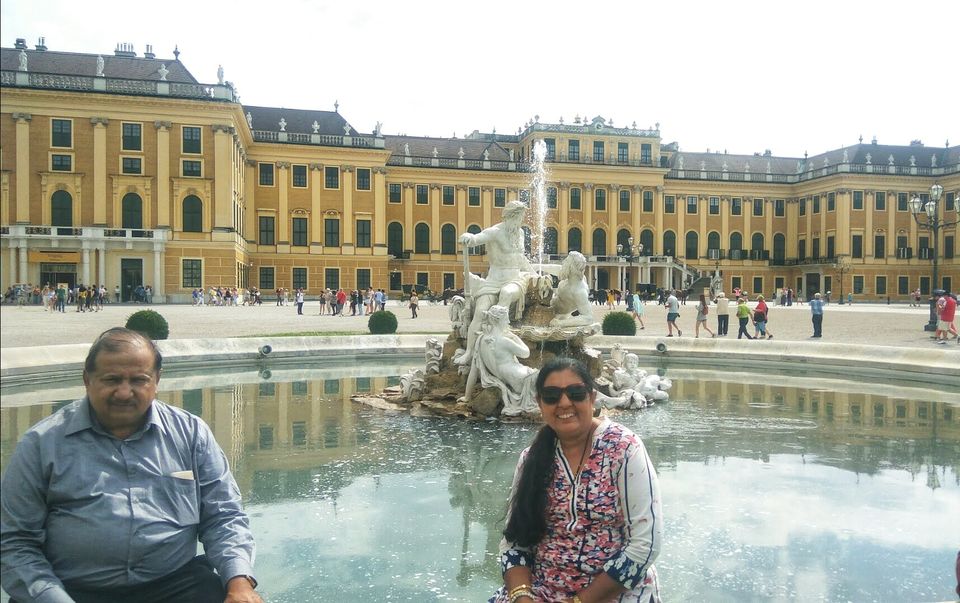 We drove out of the city after city tour to Budapest.
Our visit to Vienna was incomplete as we could not see an opera. The city is synonymous with the majestic art form and the Vienna State Opera is the perfect place to go and watch a performance. So not miss this in your itinerary.
We reached Budapest previous night from Vienna and checked into the hotel.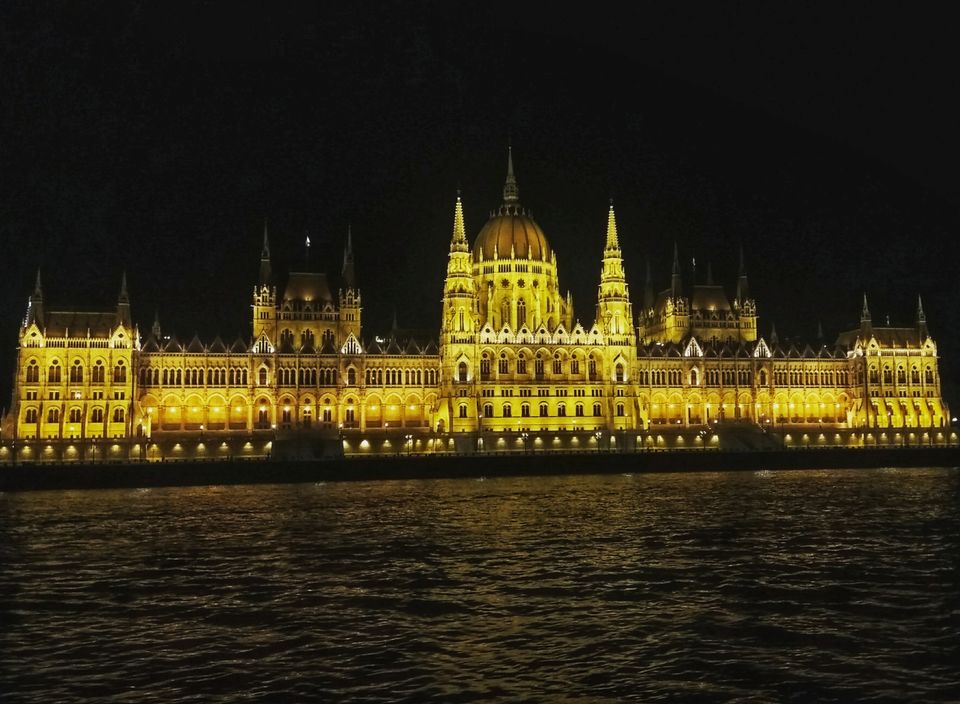 The city or certain parts of the city has been granted UNESCO World Heritage Site status, and many visitors consider the city to be amongst the most beautiful cities in Europe. Aptly, this was one of the best days of the trip and it was a tiring and fulfilling day.
So, started this day with the city tour and mainly stopped at the Fisherman's Bastion. It looks like a medieval monument, but was actually built in the early 20th century in a neo-Gothic style, specifically to act as a panoramic viewing platform for the city.
It offers panoramic views of some of the most beautiful attractions in the city. It is also one of the most famous and favoured destinations for Budapest photo opportunities.
If you look to the left from the terraces of the Fisherman's Bastion, you can see the Margaret island behind the yellow Margaret bridge. The next one is the chain bridge, a historical Classicist bridge spanning the river Danube in Budapest, which ends on the Pest side. Behind Gresham Palace, you can also see the top of the St.Stephens Basillica.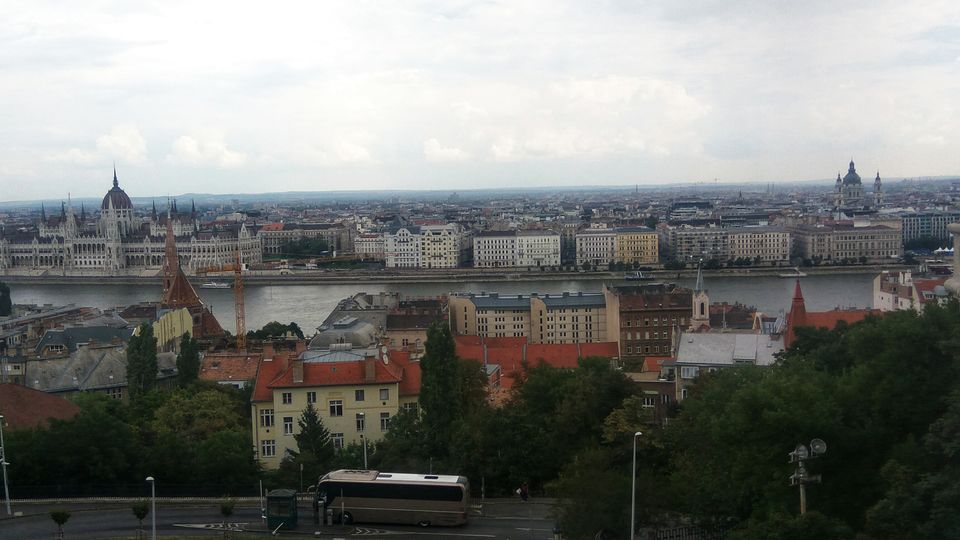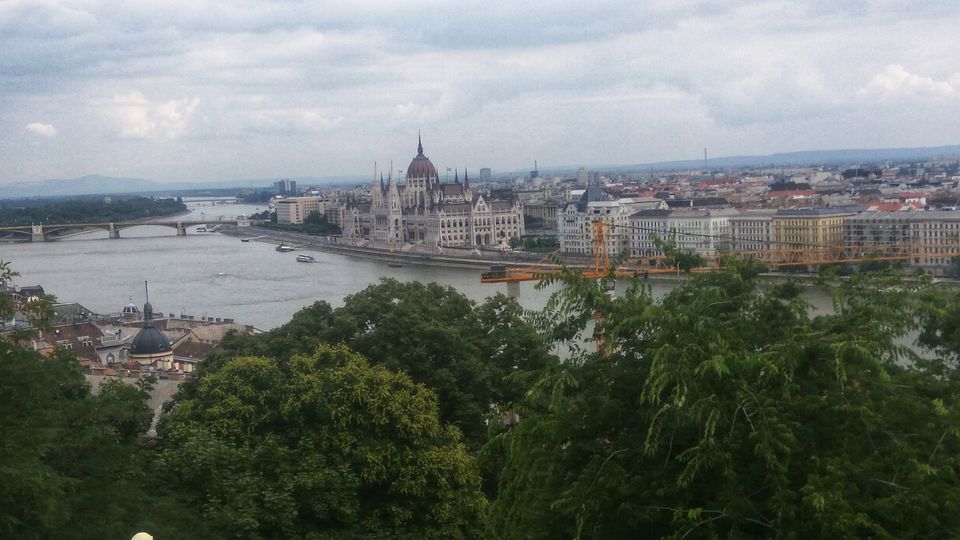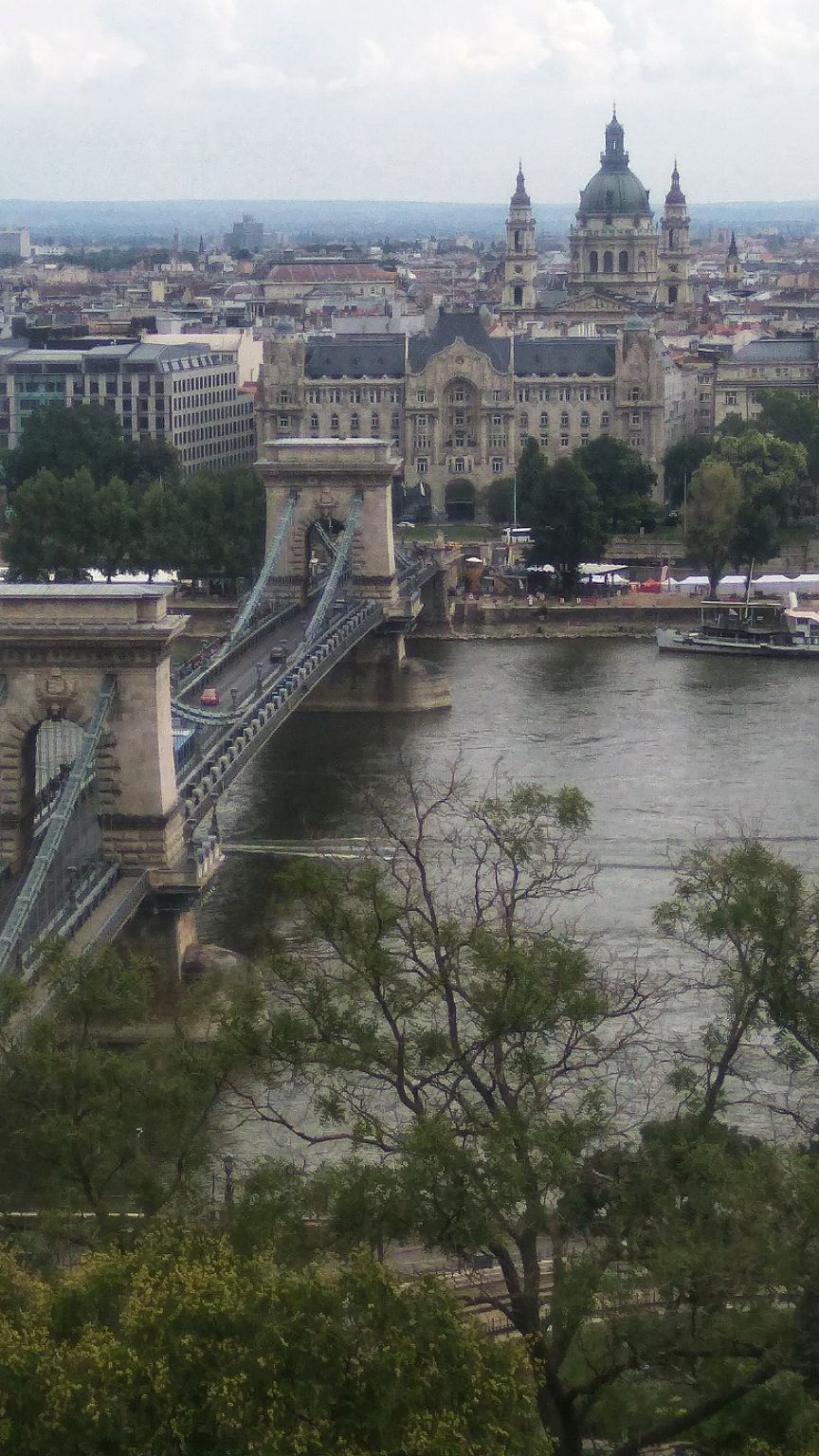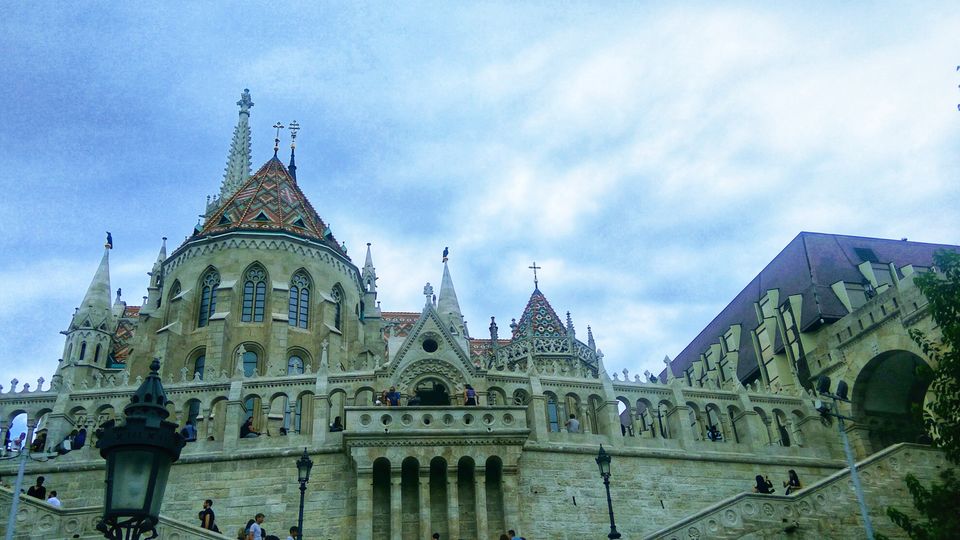 Buda Castle Hill Funicular and Matthias church:
This funicular, which first opened in 1870, is the second oldest funicular of its kind in the world. The funicular is the fastest way to get to the top of Castle Hill, and is exceedingly popular because of its panoramic views out across the Danube.
Matthias church is prominent landmark on Buda Castle Hill.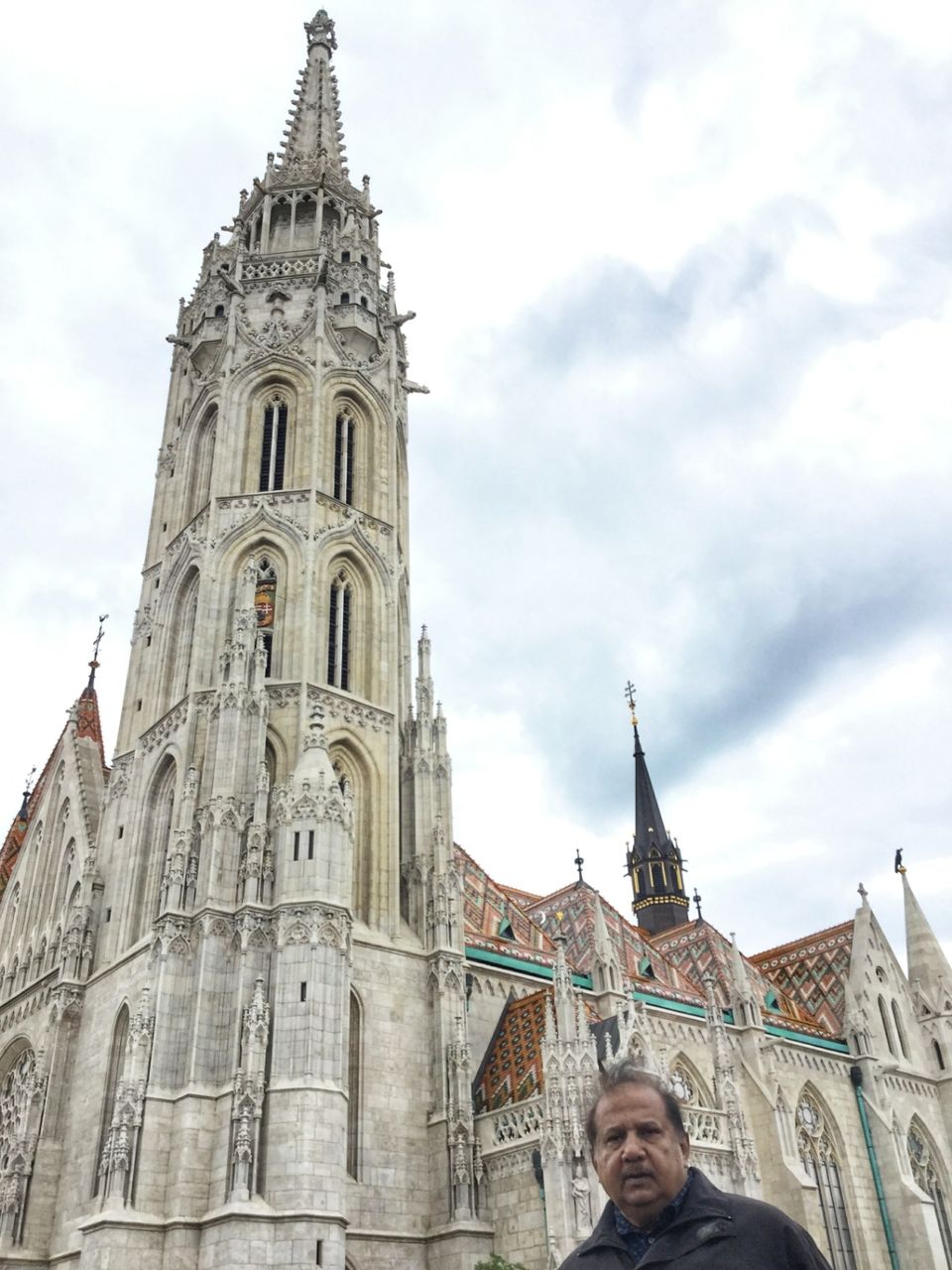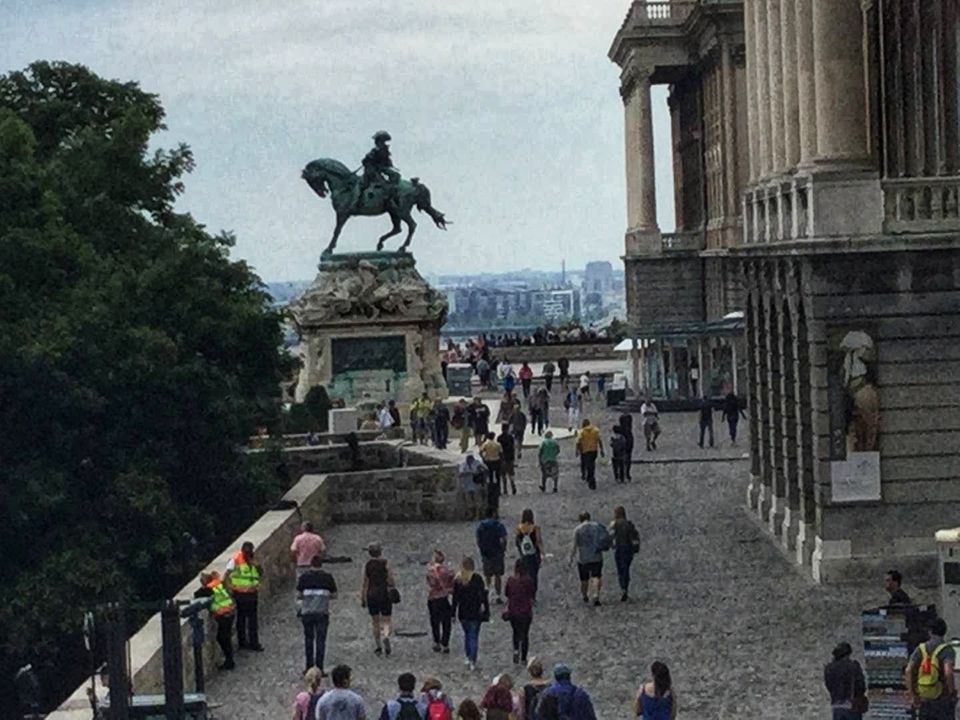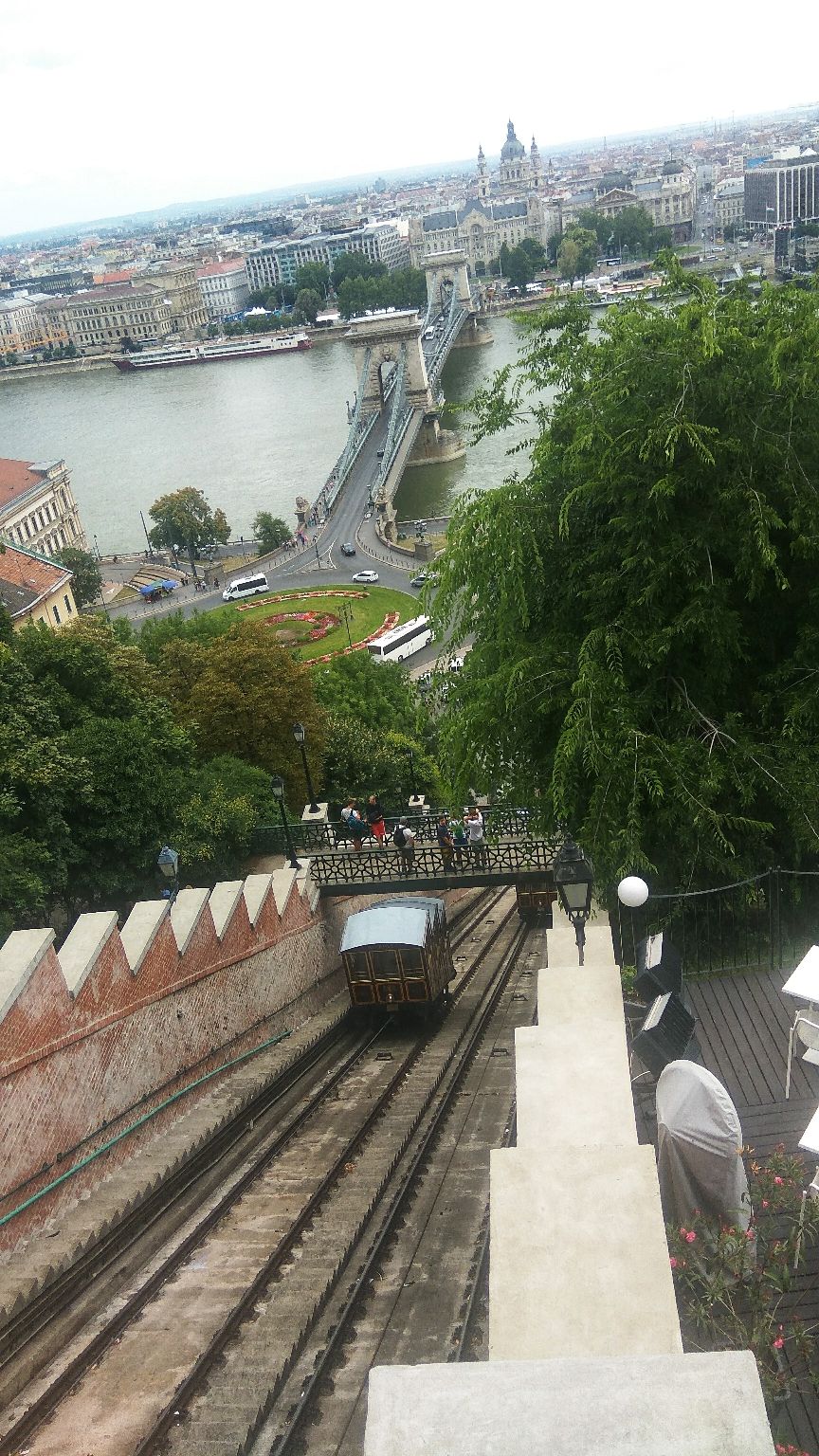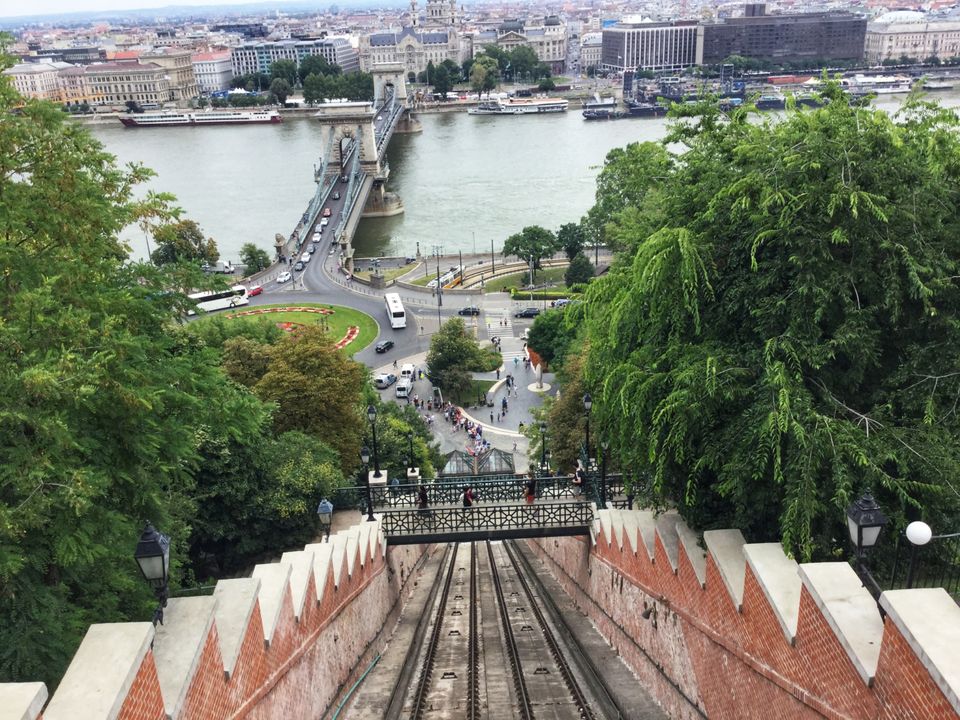 We spent some time shopping in the malls in Pest side of the city. Good city for shopping especially during summer with discounts and good offers.
Hero's square - largest and most symbolic square in Budapest. The Millennium Monument in the middle of the square was erected to commemorate the 1000-year-old history of the Magyars.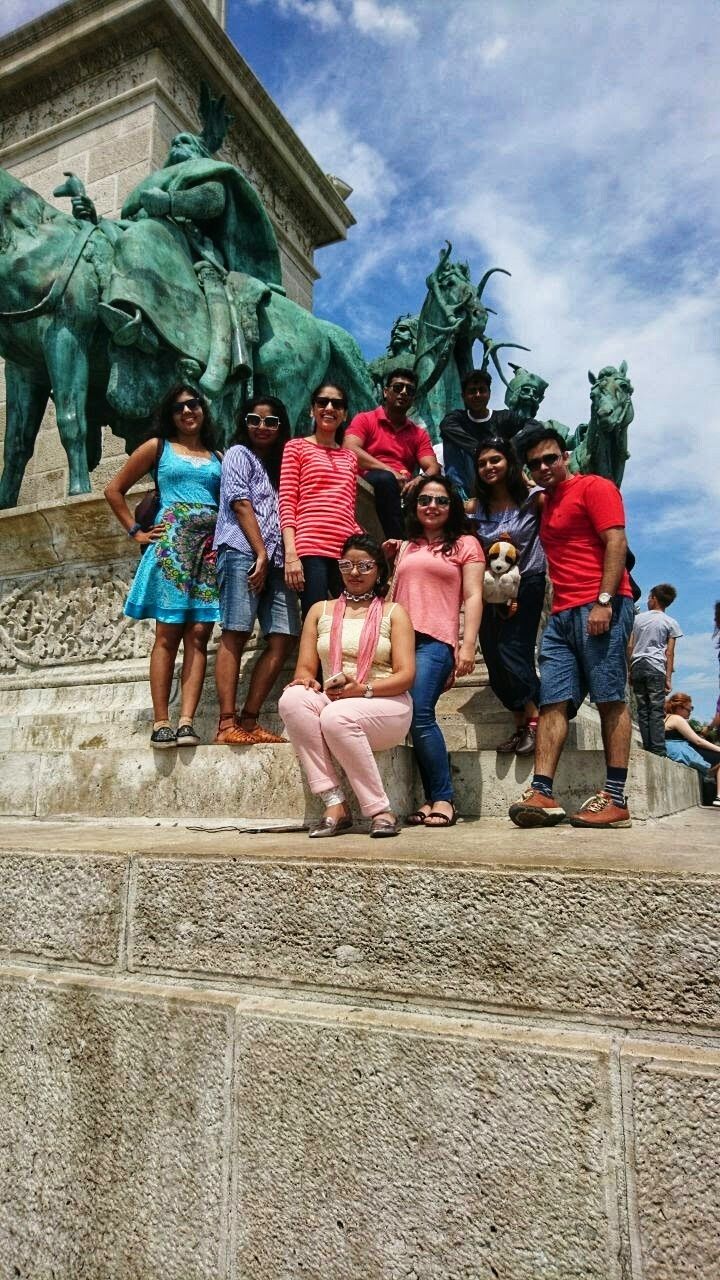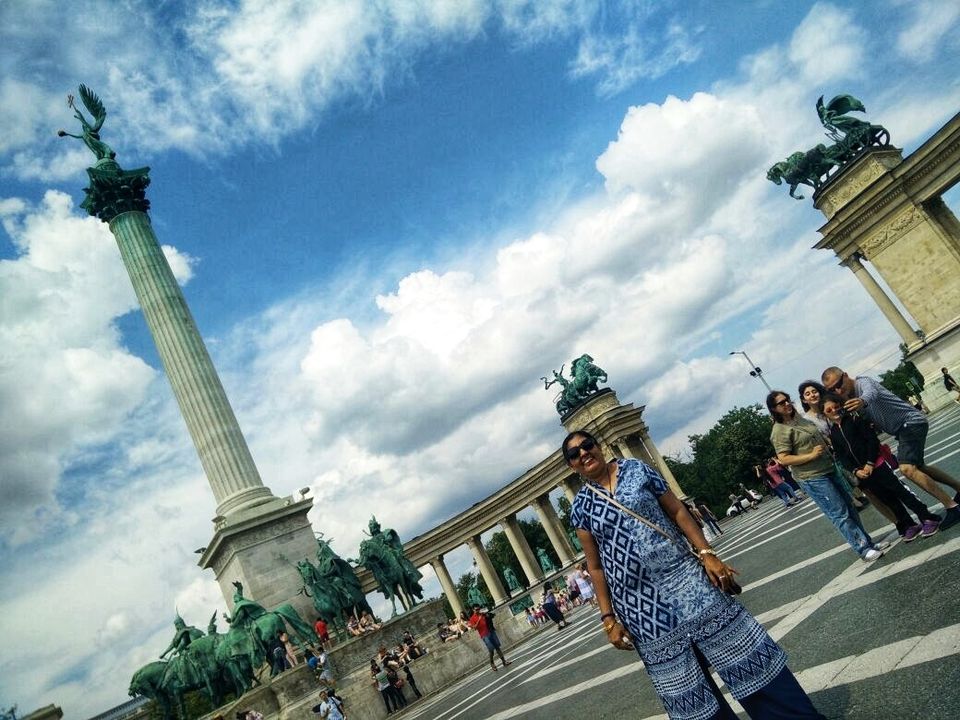 Danube River cruise: Another amazing activity we did was the cruise on the Danube River. The illuminated city looked brilliant from the cruise. Best views of the chain bridge and the parliament building from the river side.
Budapest night life: Another interesting thing here is the 'ruin pubs'. After an adverturous day we decided to explore the city night life. Ruin pubs were set up in amandoned, deserted buildings or huge mansions in the old quarter, which have been converted to a pub with comfortable, but worn out furniture and weird things. Although there was little furniture and most people were standing and dancing or enjoying the ruined hues which was lit up by night.
These buildings in the old quarter was amandoned as itwas left to decay after World War I.
We went to pubs named as 'Fogas Haz' and 'Simpla Kert' and 'instant'. Each pub we unique with weird things and different feel. It is one of just experience night life for a traveler!!
After an extremely tiring day we slept in the wee hours of early morning, going to be geared up for next day.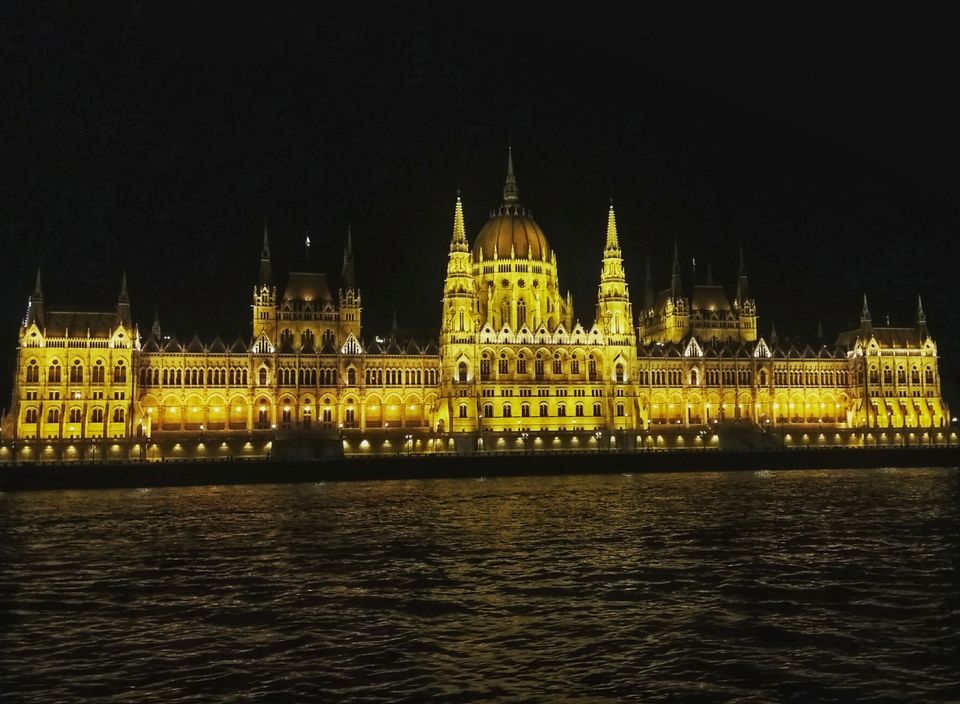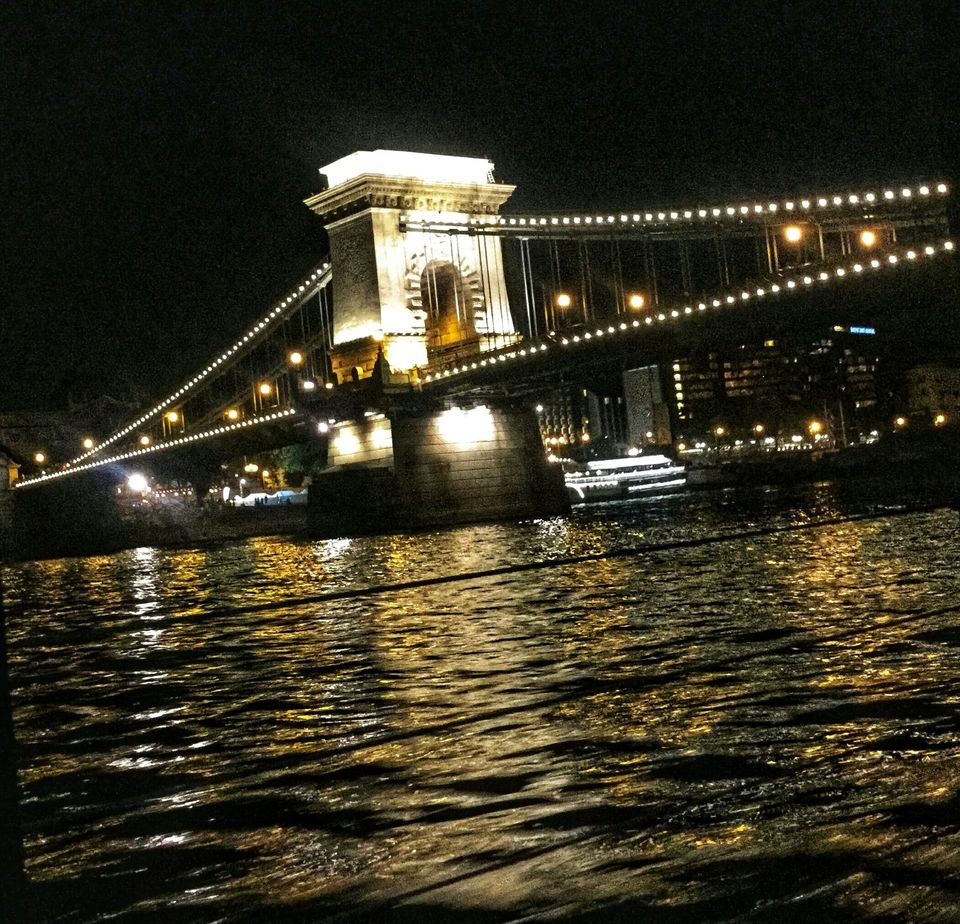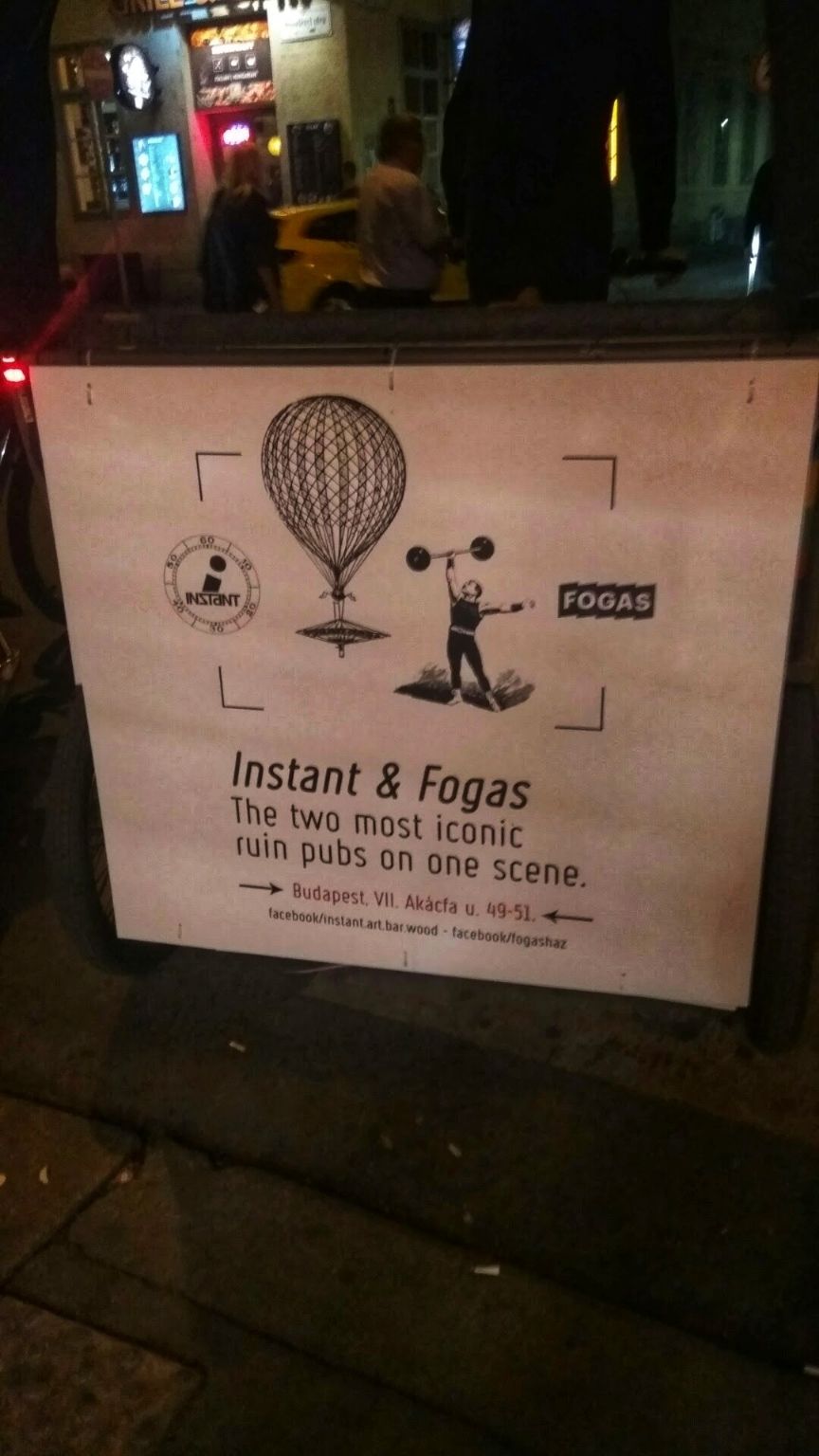 Today we had a day trip to lake Balaton and Tihany and then spent the evening to explore the city for some more time.
Distance from Budapest: Approx 150 Kms
Tihany is a quaint village located in a historical district, Tihany is located on the hill on Northern side of the beautiful lake Balaton. Overlooking the Lake Balaton, we were rewarded for the trip with the most beautiful views, where water meets forested hills. We enjoyed the Abbey and the Museum.
This quaint village is bestowed for some lovely lavender that is grown here. So all touristy souvenir shop sells several items made of lavender such as cosmetics products like soaps, lotions, balloons etc, lavender wine and even lavender ice cream!! There were some lovely ice cream shops in that area that we tried. There were some extremely lovely and traditional fairy tale like houses at this place. It made a perfect place for spending a day clicking pictures and savouring the local delicacies with the breathtaking views around.
After admiring the lake Balaton from above we took a boat ride to the other side of lake Balaton.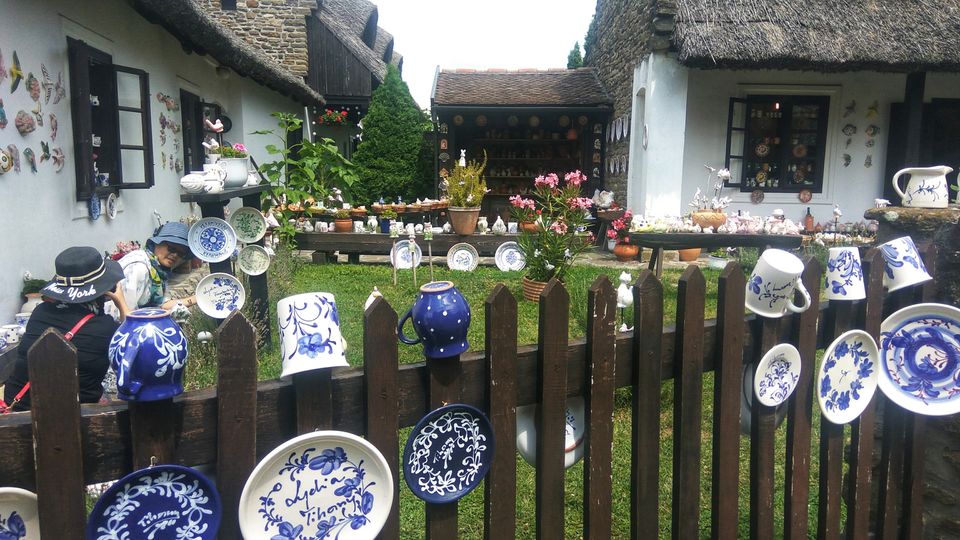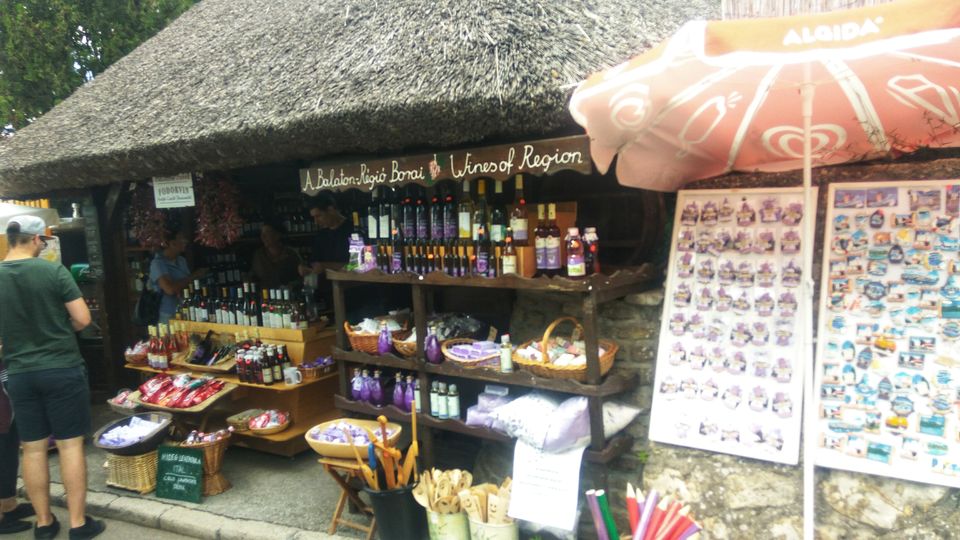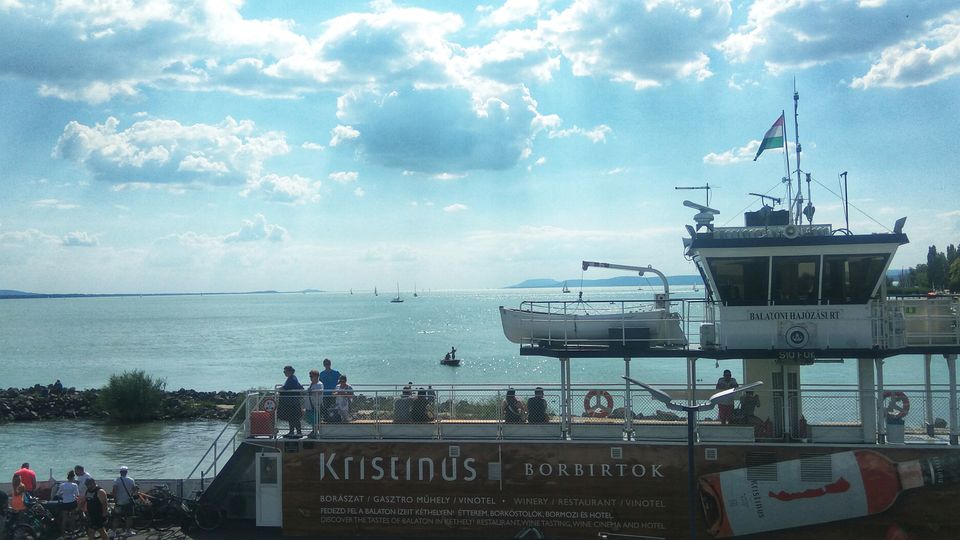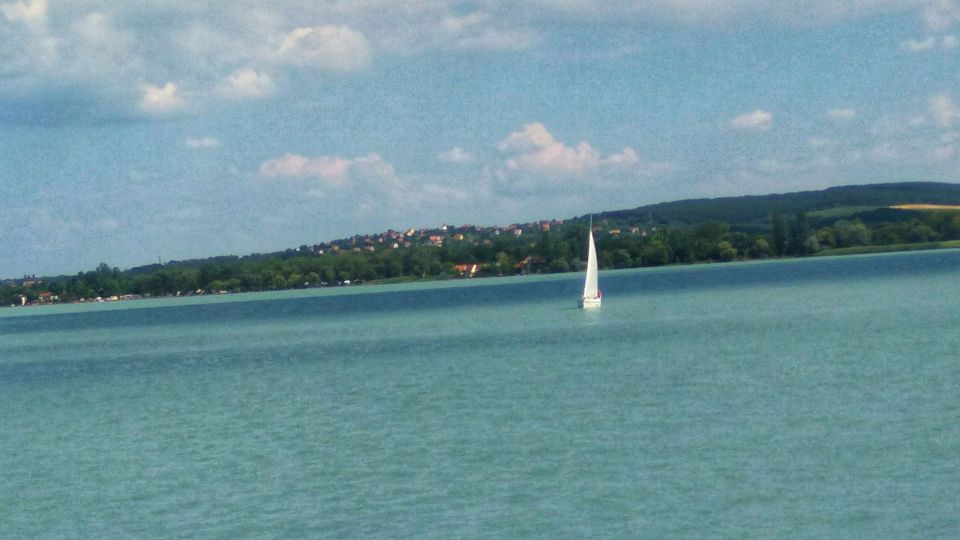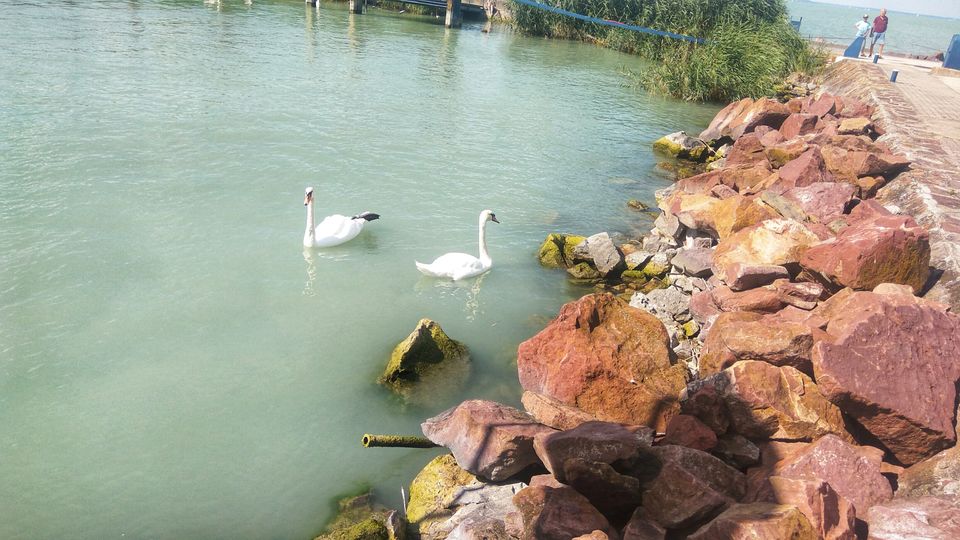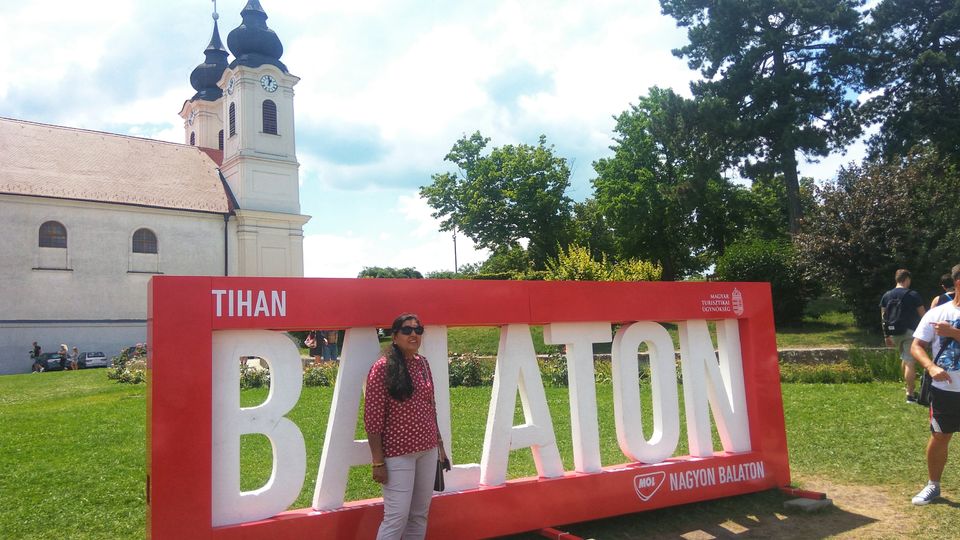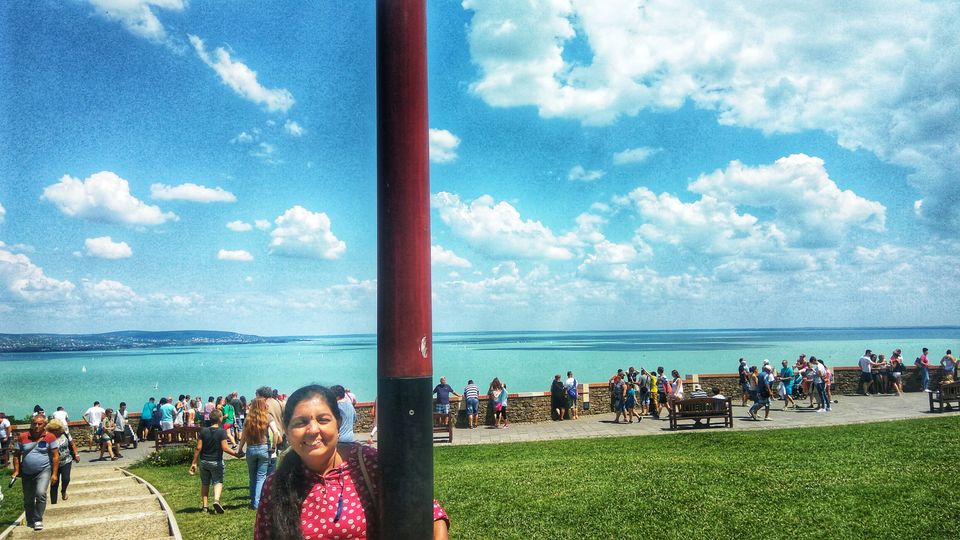 We boarded our mini bus and returned back to Budapest. We covered exploring some other parts of the city in the evening. We decided to do an interesting for of the city using a Segway. This seemed like a cool new way to explore the city and enjoy the Segway ride too. We rented the Segway near the St. Stephen Basillica square.
St. Stephen Basillica: one of the most important religious building of Hungary. We were asked to cover our knees and shoulders before entering the Basillica. We went up to the dome and could see beautiful views of the city. Classical music concerts was going on inside the Basilica, and someone told us that sometime these concerts Hagen in the the square outside.
Segway tour of the city: We were a large group of youngsters who started the Segway tour with a local guide who was on Segway too. We covered major views of the city like the parliament House, hero's square, Danube promenade, parliament building.
Parliament building:
Hungarian Parliament Building is one of the most iconic and largest building in Budapest. It was built in the Gothic Revival style and is home to hundreds of parliamentary offices. The building looks fantastic in the day as well as in the night when it is lit up from every angle. However, the beauty and rich majestic look and location of this building can be seen when it is viewed from the other side of River Danube on a cruise.
We retired at the hotel at night. We had a road trip to two countries next day!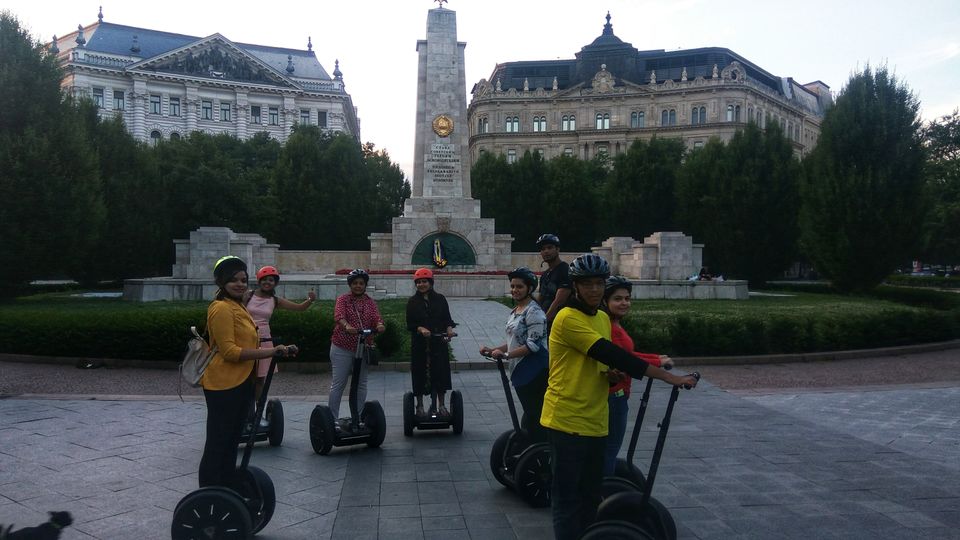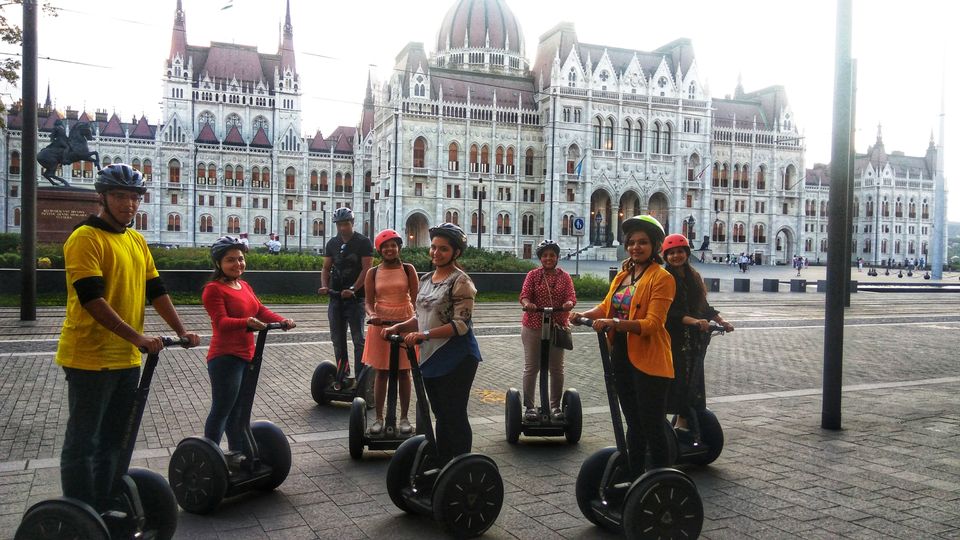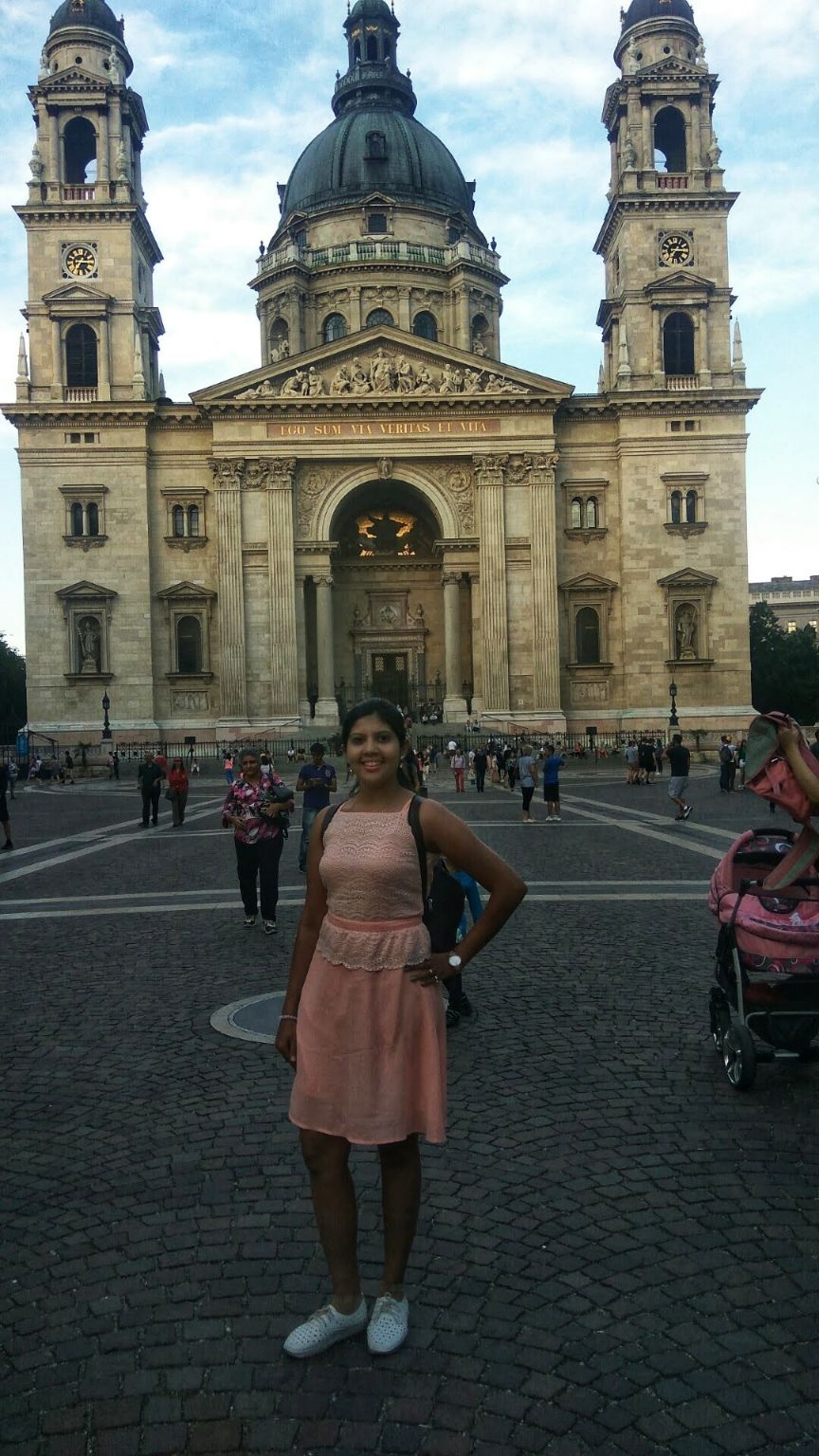 We had breakfast and started our journey towards Slovakia.
So we just had just few hours of transit time and lunch time in this historic city. Again it's not possible to do justice to anyplace in few hours. Just listing the places we covered in the short span of time.
Old Town is small but full of charming winding alleyways, historic buildings and cafés.
Our mini bus stopped near the old town. It is a small charming cobblestone streets with historic building and many several cafes and restaurants. We saw vintage trams plying from like town up the hill. So decided to take a ride on the refurbished/restored vintage tram.
We reached on top of the hill to see the Bratislava castle.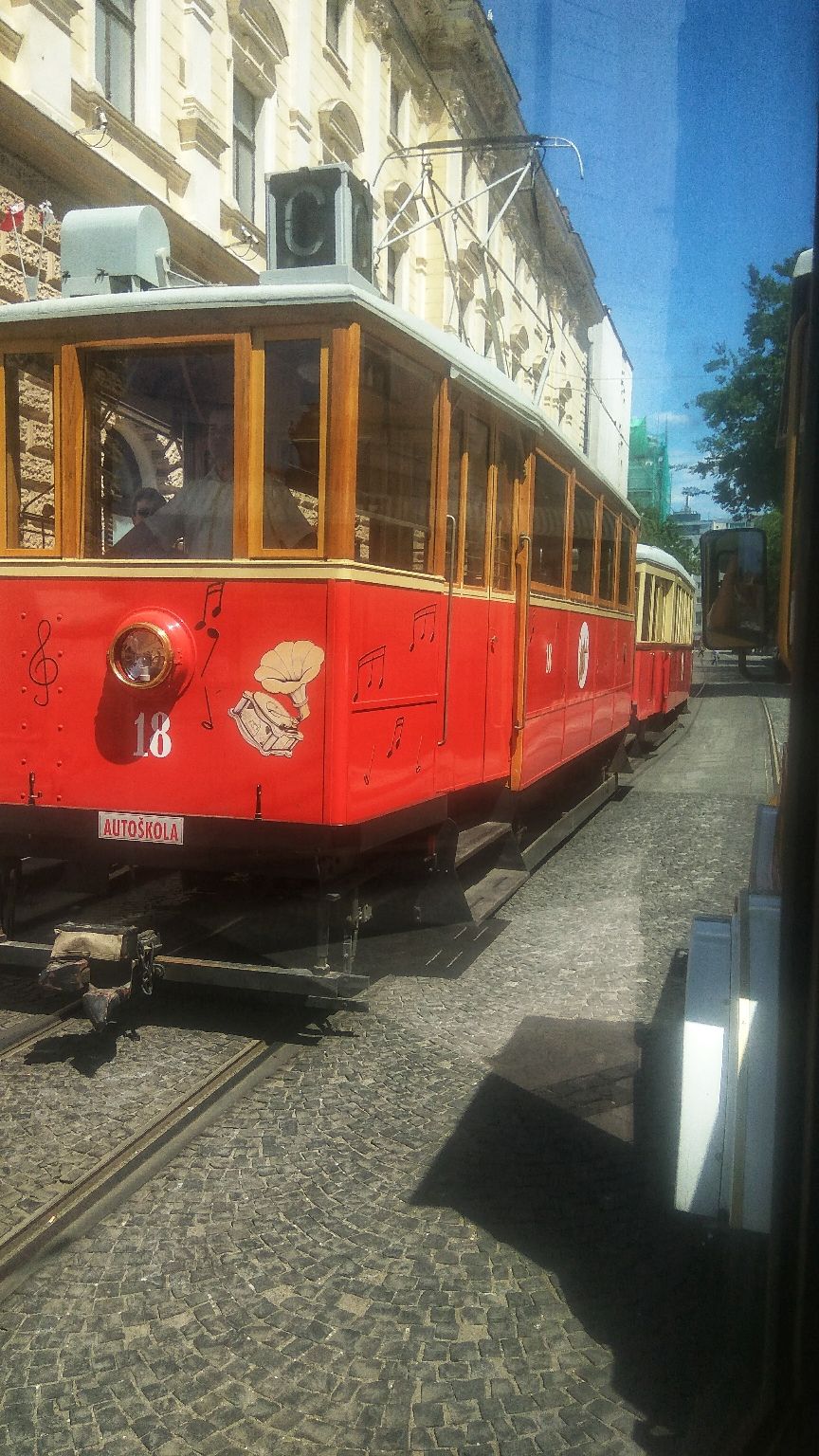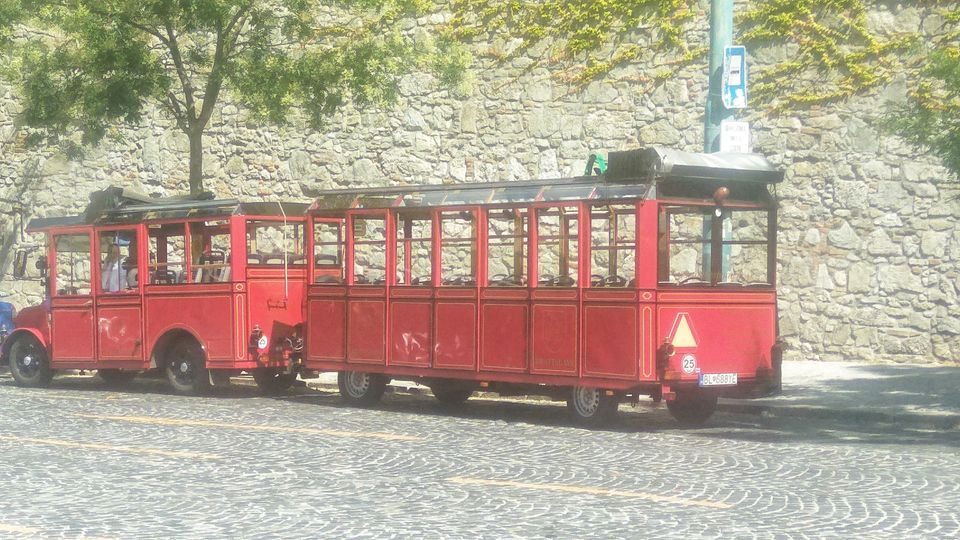 Bratislava castle: The castle is one of the must-see landmarks. It is a massive rectangular red and white building that dominates the city's skylines. Nowadays, the castle houses the National Museum of History. To be very honest, it looked like a very ordinary mansion and nothing compared to some of the amazing architecture castles that I have seen in other European cities. However, we understood that this castle has been through some severe times during the world's was II and the current state is after several reconstructions. We didn't go inside the castle but the grounds and the manicured gardens were well kept and free to roam. We went up the stairs closer to castle and enjoyed the panoramic views of the city and Danube.
We returned to the old town from the tram ride only.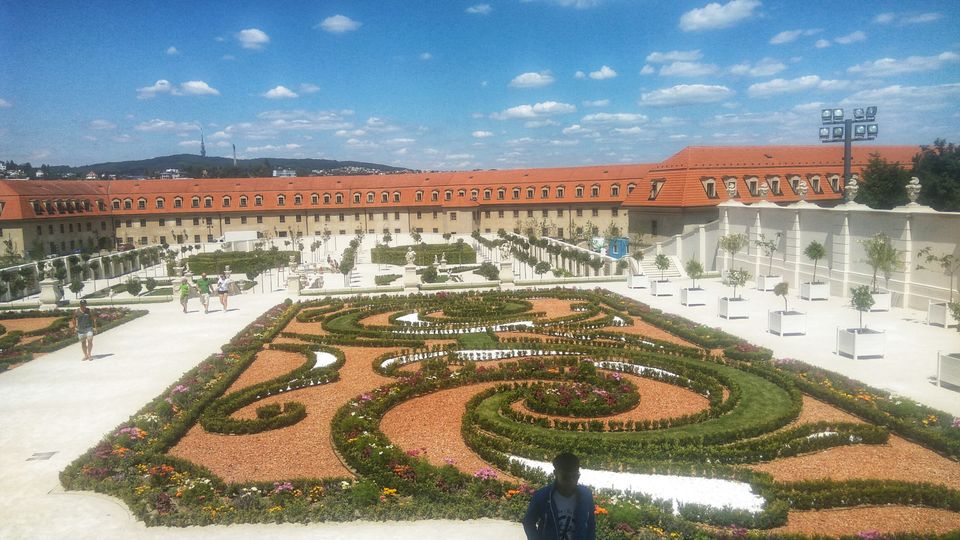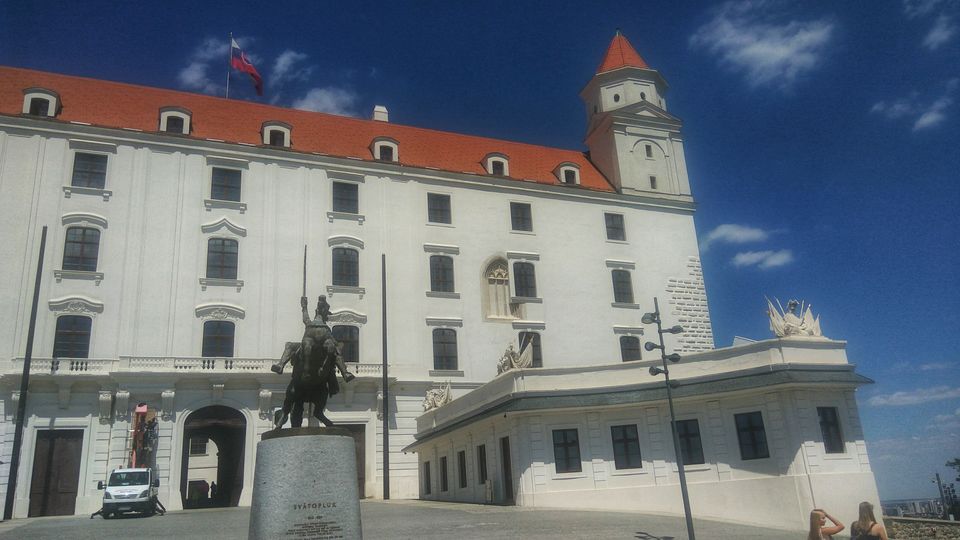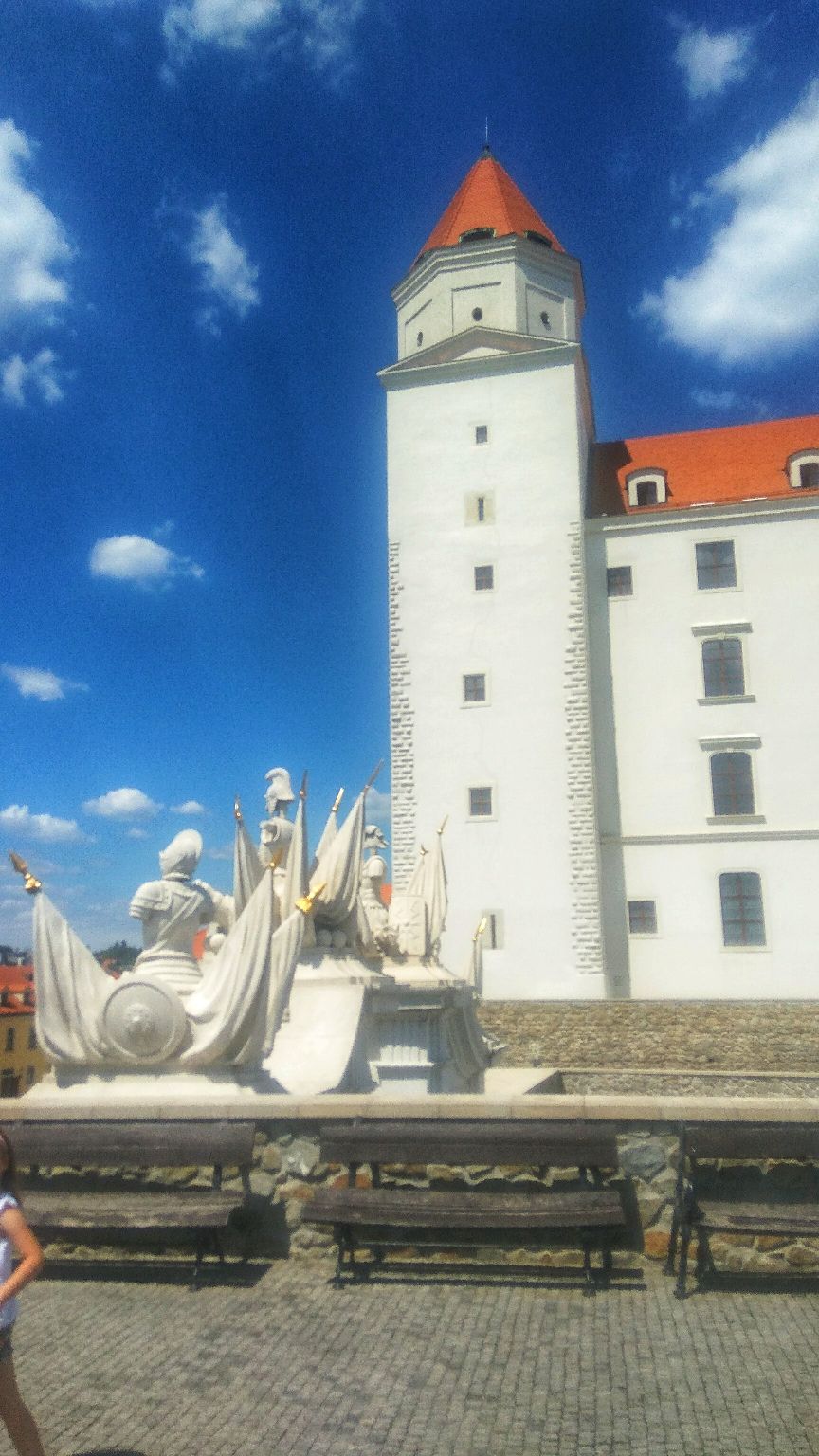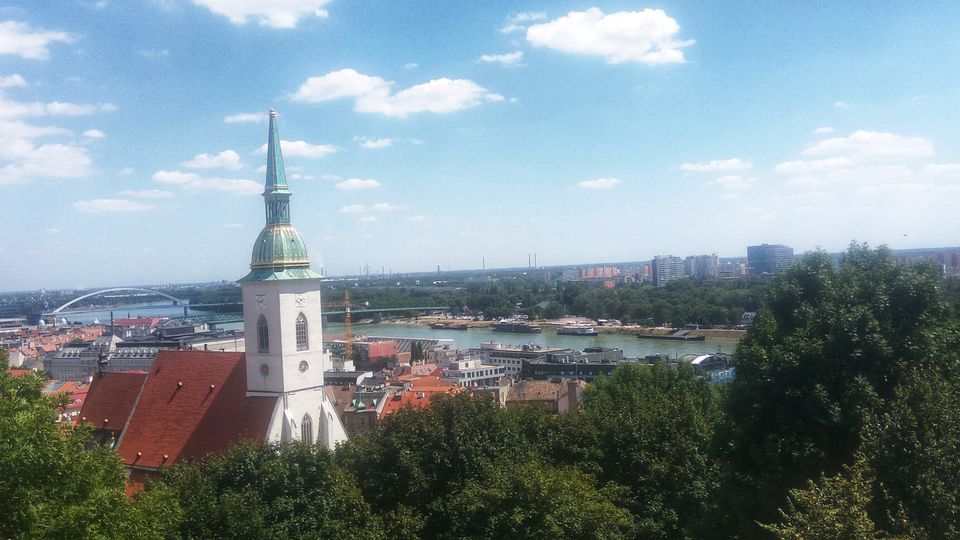 UFO observation deck: Again this visit was for panoramic views of the city and the castle . It's called so as it resembles a flying saucer. There was a restaurant on site too. They told us that it looks best during sunset time but Alas! We didn't have that much time also.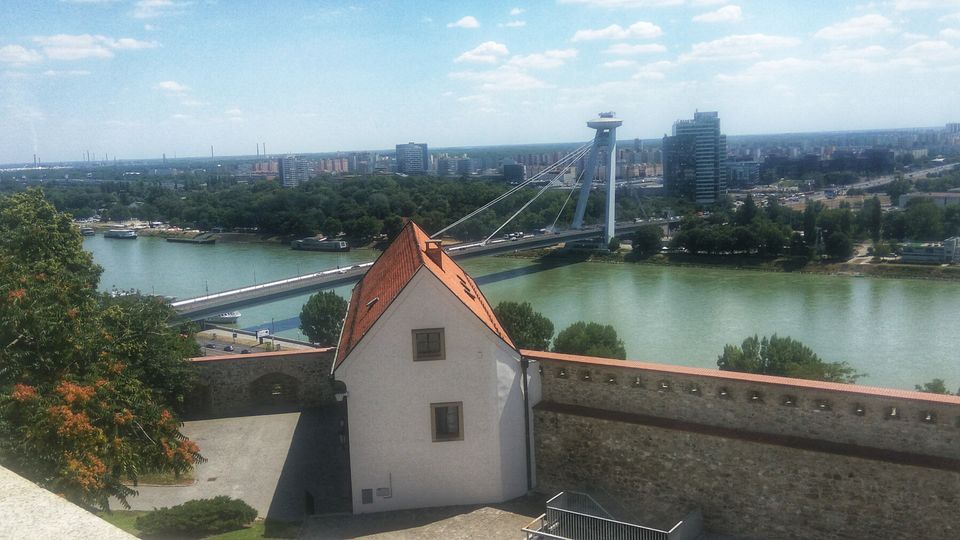 We enjoyed roaming around the restaurants and cafes in the old town area and had lunch there. The old town has typical European cobblestone streets with small red touristy wagan to explore the old town.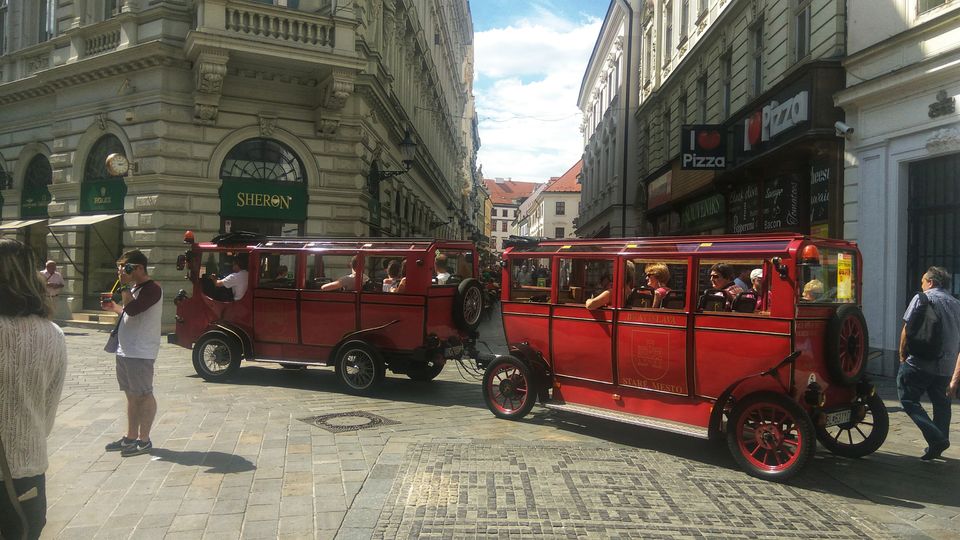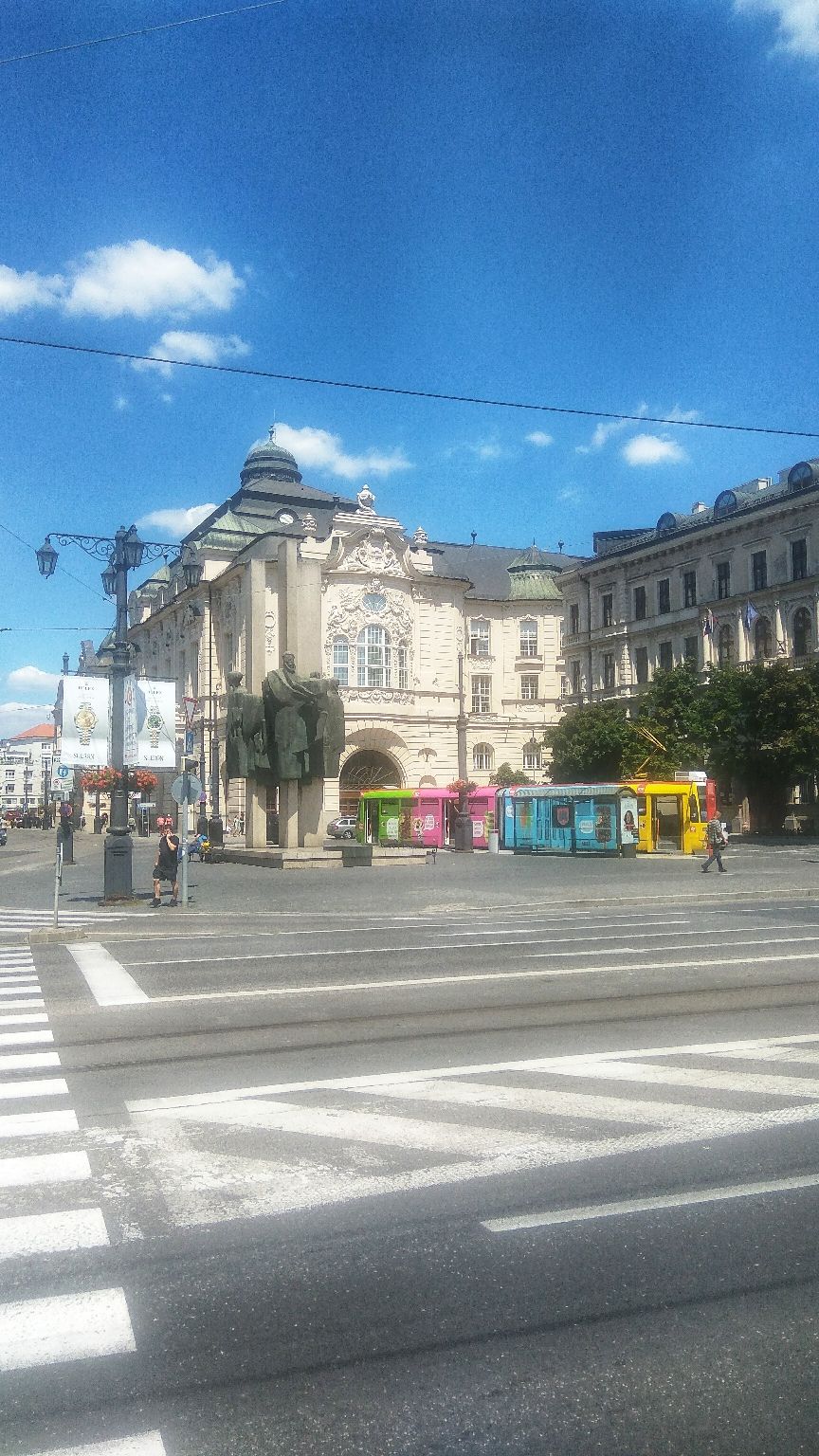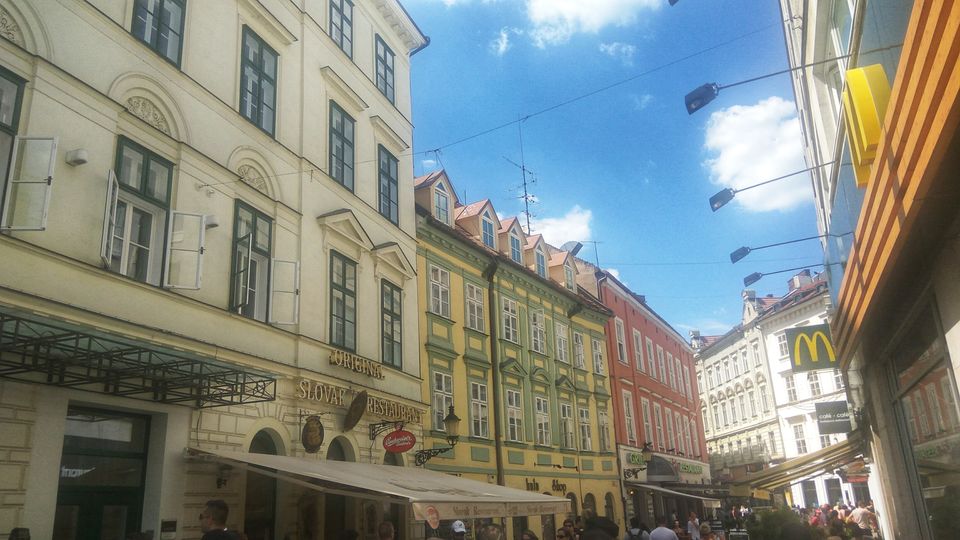 We were back in our mini bus to continue our journey to Prague. We reached Prague a bit late in the evening and just retired for the day
We had our breakfast in our hotel and started our journey through beautiful valley and reached the spa town or spa resort called Karlovy vary. It's a leading spa destination in Europe as the hot water springs here has amazing medicinal benefits and curing properties.
It is also known as an important glass making towns of Europe. The craftsmanahip and skills of glass making is simply brilliant.
We first visited the Mill Colonnade which houses five of Karlovy Vary's 13 hot springs. Every spring has a description with details on the water temperature and the mineral content in the water. We should get our own cup to drink this water and it's competent free and open full day. Since we did not have a cup with us we bought a beautiful spa cup there which we keep now as souvenir. Each fountain water tasted different and unique.
There was another huge spring near the entrance which was tall and pumping out lots of water. We then visited the Museum of Glass MOSER. This place is also known for glad crystals and had several shops for crystals. Post lunch we enjoyed shopping pretty glass crystal jewelry.
This lovely small town is known for its grand walkways, Stará Louka is the best walkway and one of the most photographed scenes in the city; the street of handsome old townhouses was simply breathtaking. Along the street you'll come across boutiques, cafes and restaurants.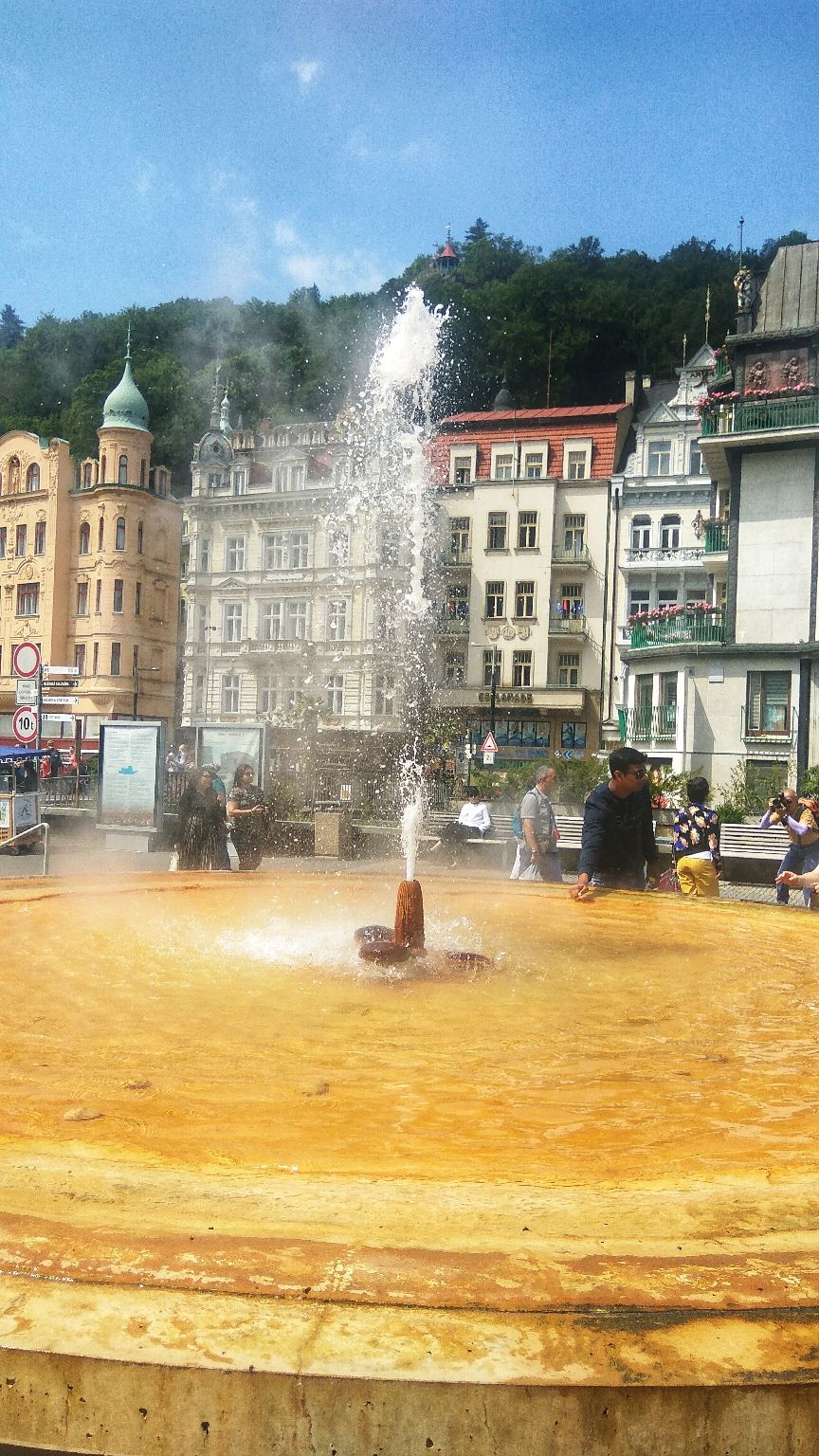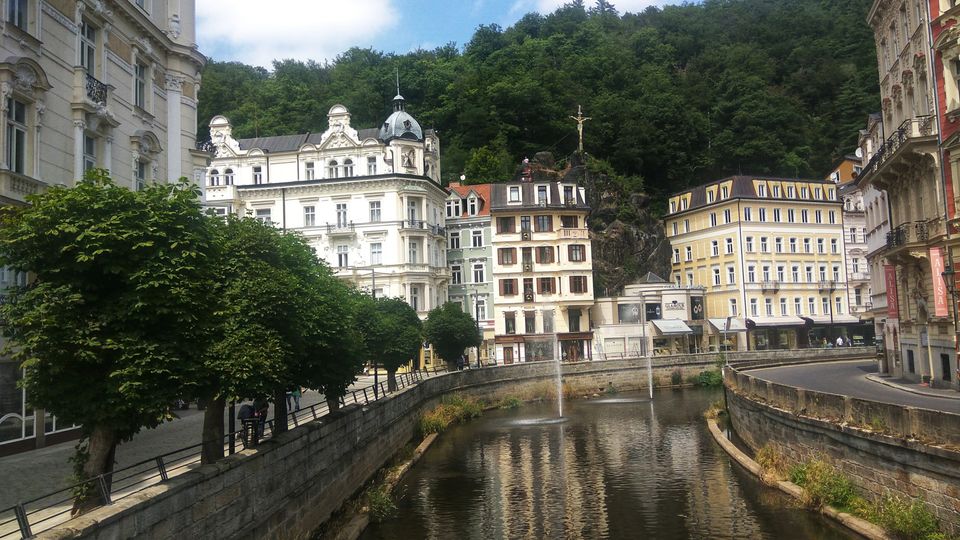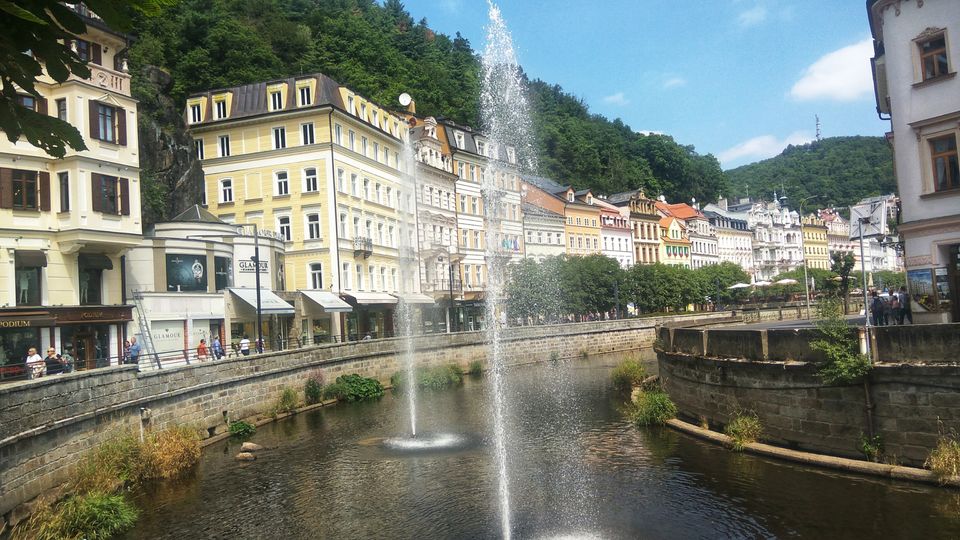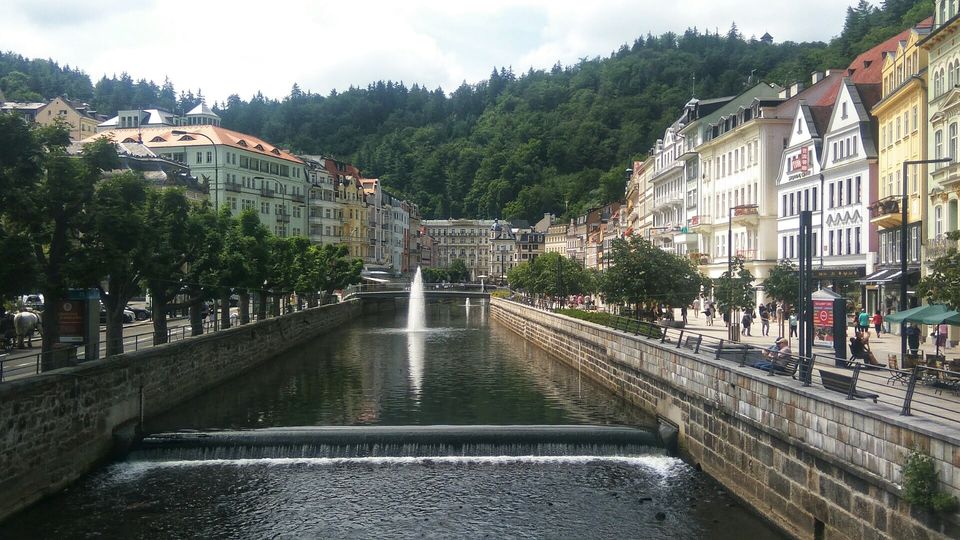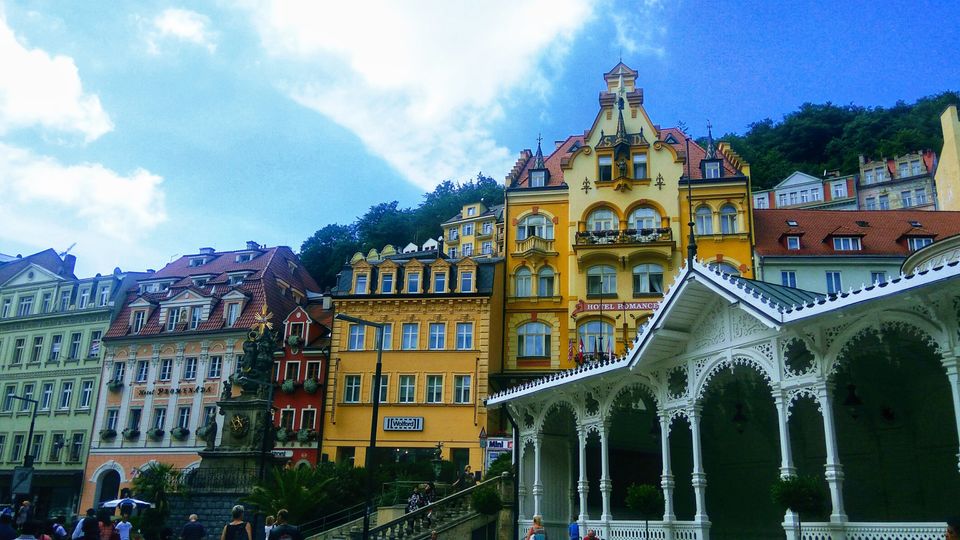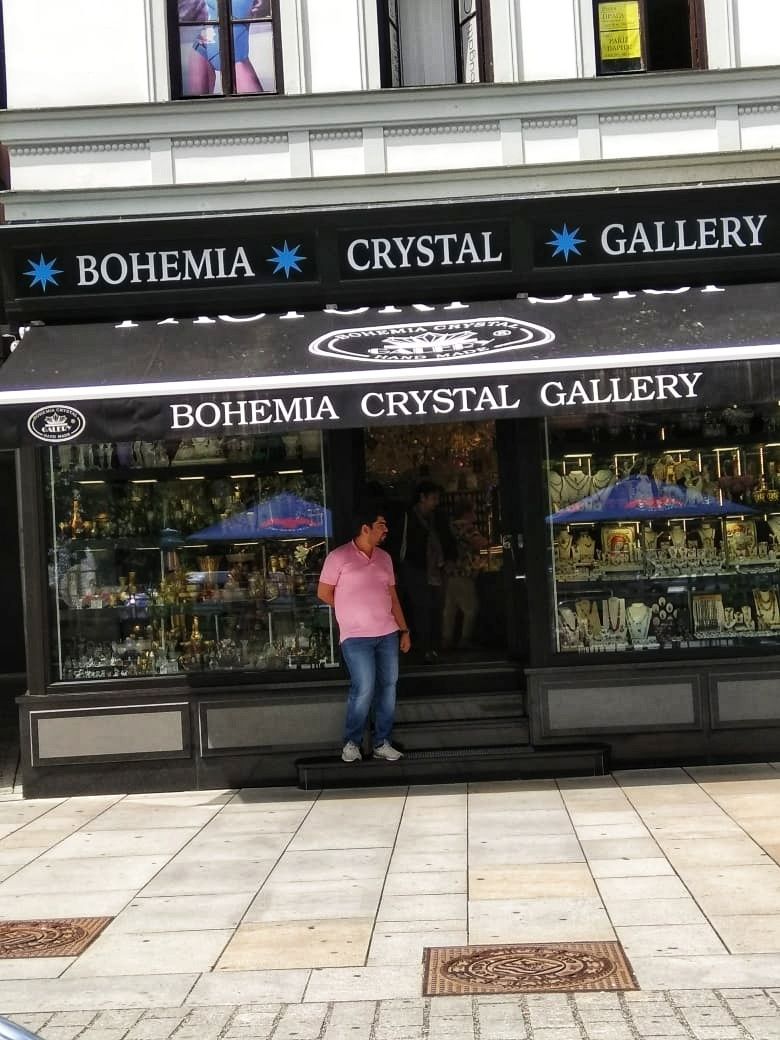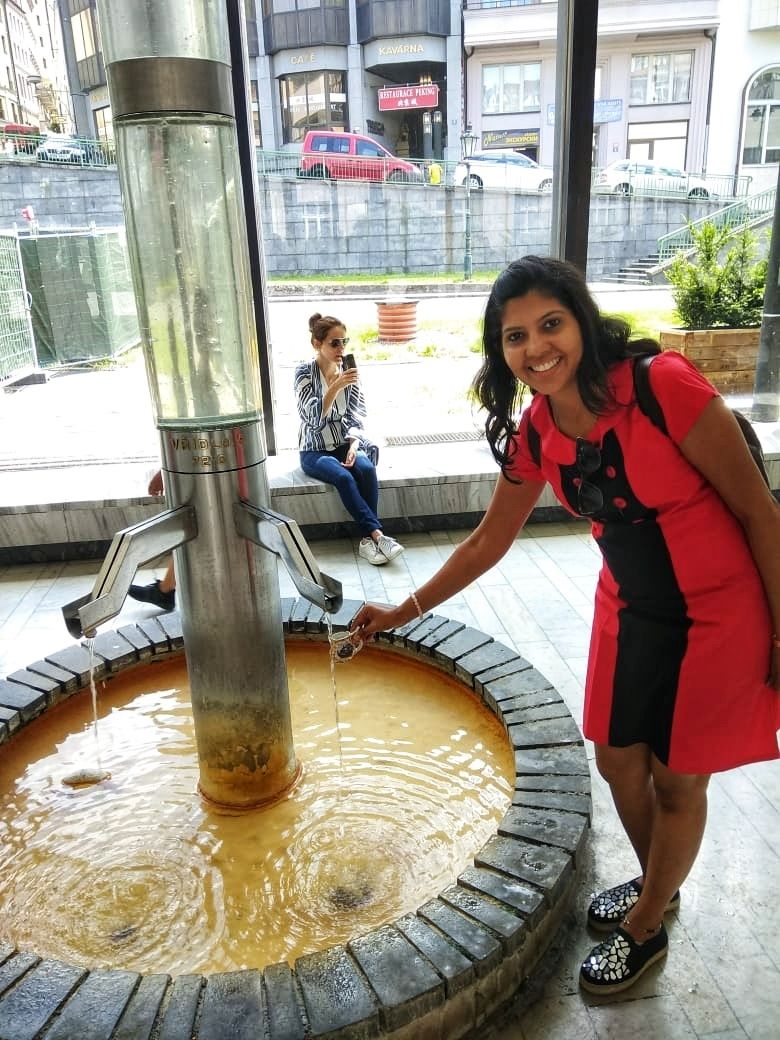 We travelled and returned back to Prague.
One day is simply not enough to enjoy the beauty of this amazing city. It was a sin to have planned to visit this place only for a day.
Last place during the return journey back to India.