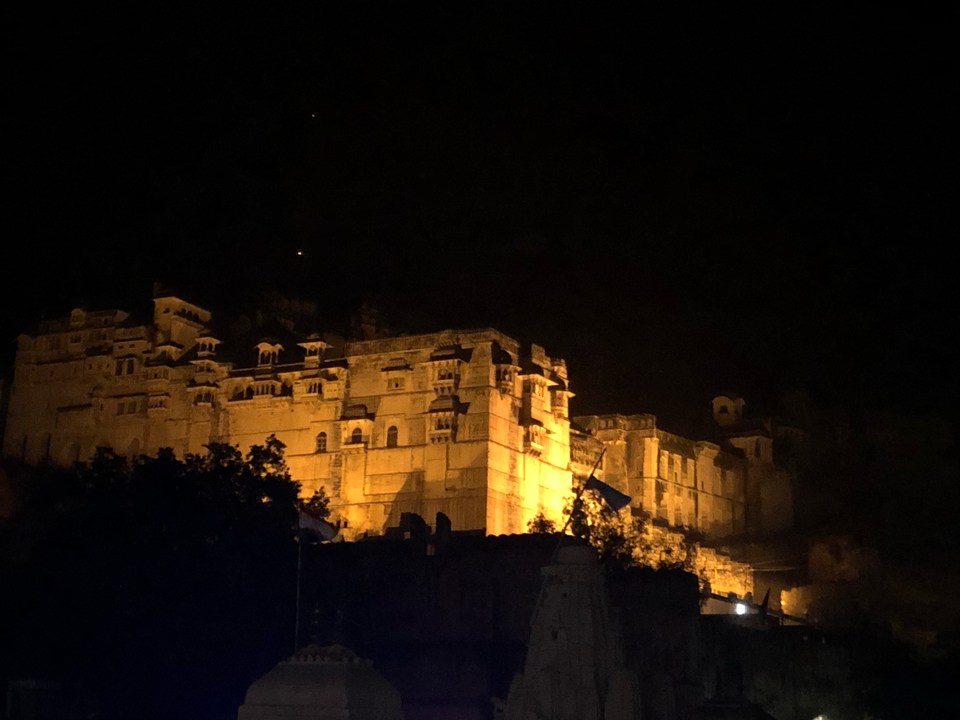 "A good traveler has no fixed plans, and is not intent on arriving"- Lao Tzu
The plan was there. We wanted to spend those 4 days in Rajasthan. Where? How? We thought we will reach Jaipur tag along a friend and decide. The two of us left Agra in the afternoon (by train) and reached Jaipur in the late evening, met a friend, had dinner and decided to leave for Bundi the next morning. We had our backpacks, cellphones, water and some cash and boarded an RSTC bus for Bundi. The rustic ride gave us glimpse of the 'real Rajasthan' world. Our bus was full of bandhani-turban clad, ear-pierced uncles and multi-coloured ghagra/saree draped aunties flaunting their sunglasses and tattooed arms. Well, we weren't dressed appropriately to be in that bus!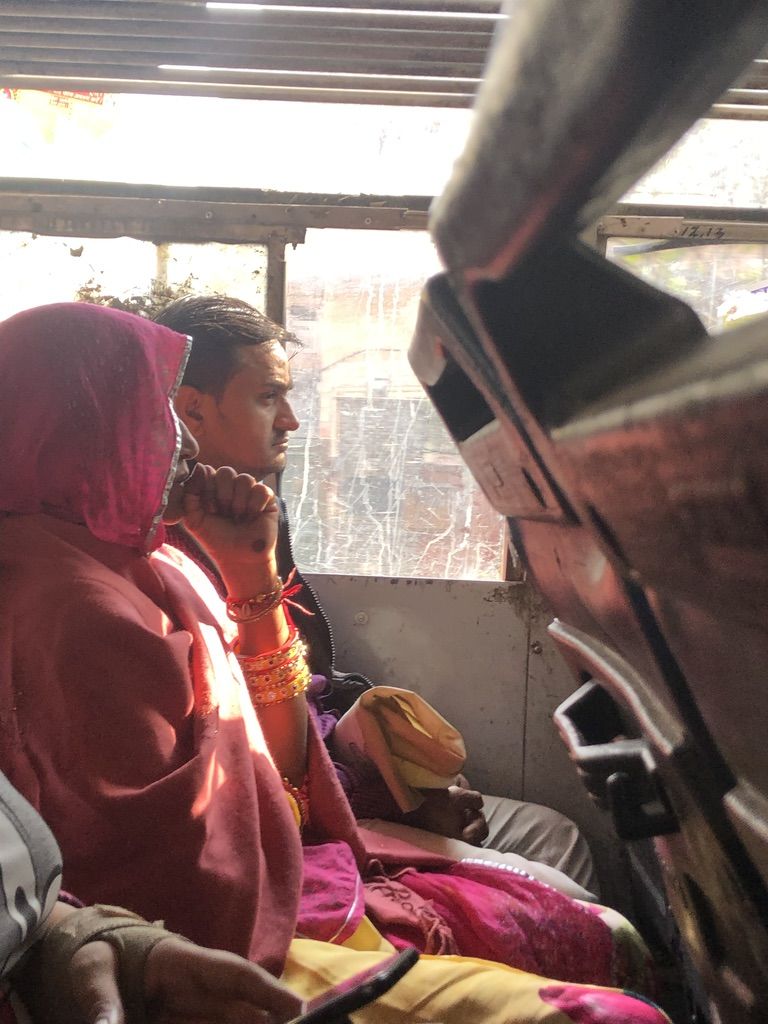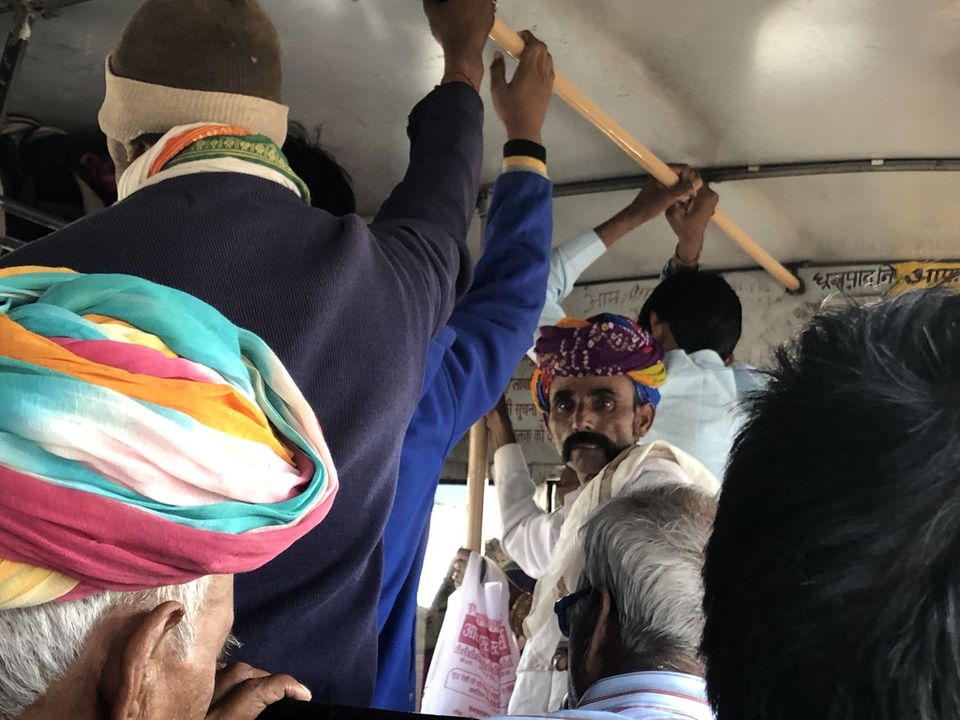 We reached Bundi after a five-hour long bus journey (220 km) and immediately took a rickshaw to this heritage hotel we had googled and were disappointed to have found it full. Moved further in the main market towards the fort (Taragarh fort) and found Bundi Inn- A Heritage Hotel! Much smaller than the previous one but very cozy. (Rs. 1600 per night for the three of us- they said it was peak time but tourists were very few). Bundi is a fairly small town and is known for its strategically located water bodies- lakes and baoris, palaces and havelis (now converted into heritage hotels) and the warmth of the locals. It was already late for visiting the fort and palace, so, we headed straight for the lakes- first Nawal Sagar Lake- artificially made, not far from Taragarh fort and main town area, absolutely beautiful with a temple built right in the middle of the lake, partially submerged in water, of deity Varun- god of water. Then we moved towards Jait Sagar Lake which is right next to the summer palace of the royal family- Sukh Mahal (was closed as we reached post 5). Much bigger than the previous lake and carries quite a stunning view due to its magnificence and location. Both the lakes were dirty, with water weeds, algae, etc., though we were informed that the lakes are much cleaner than before. But the view was stunning undoubtedly. We came back to our hotel and called it a day.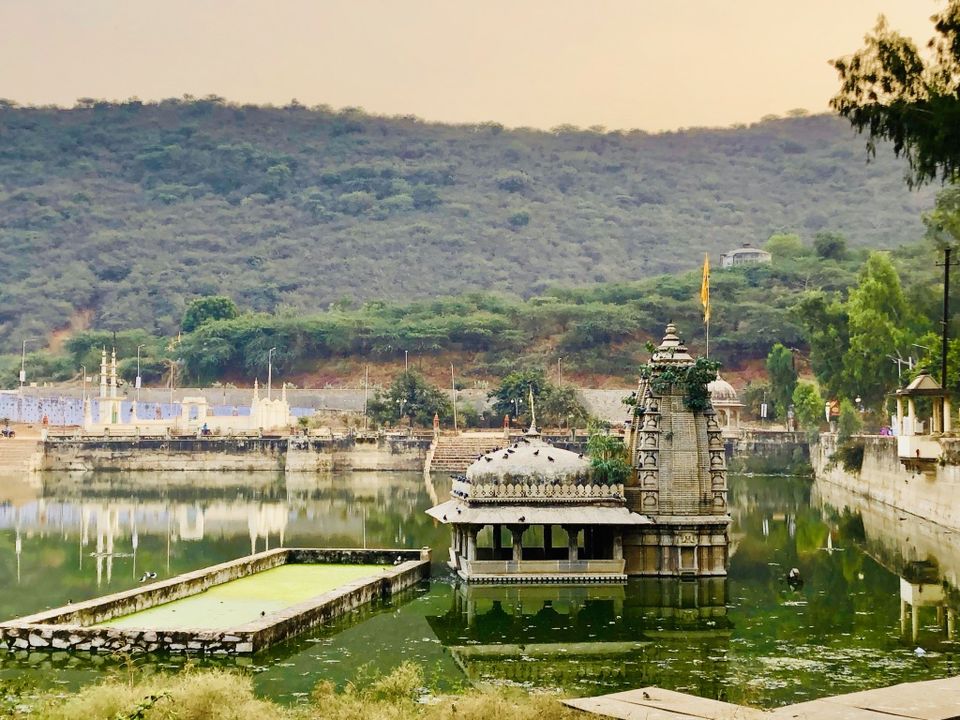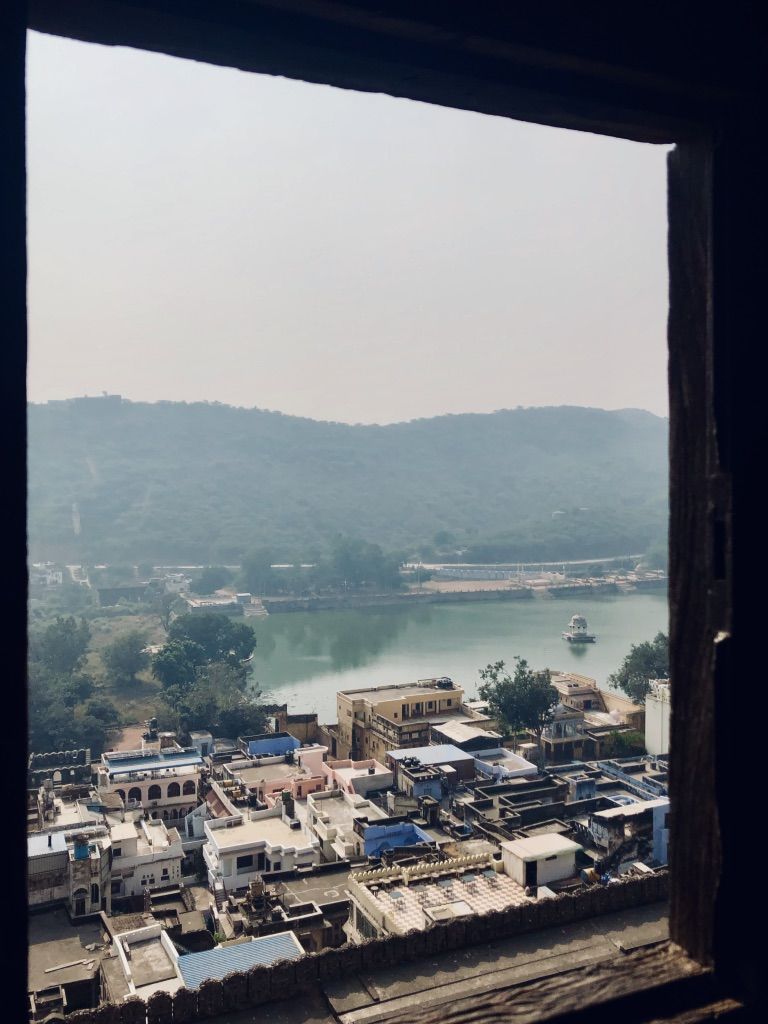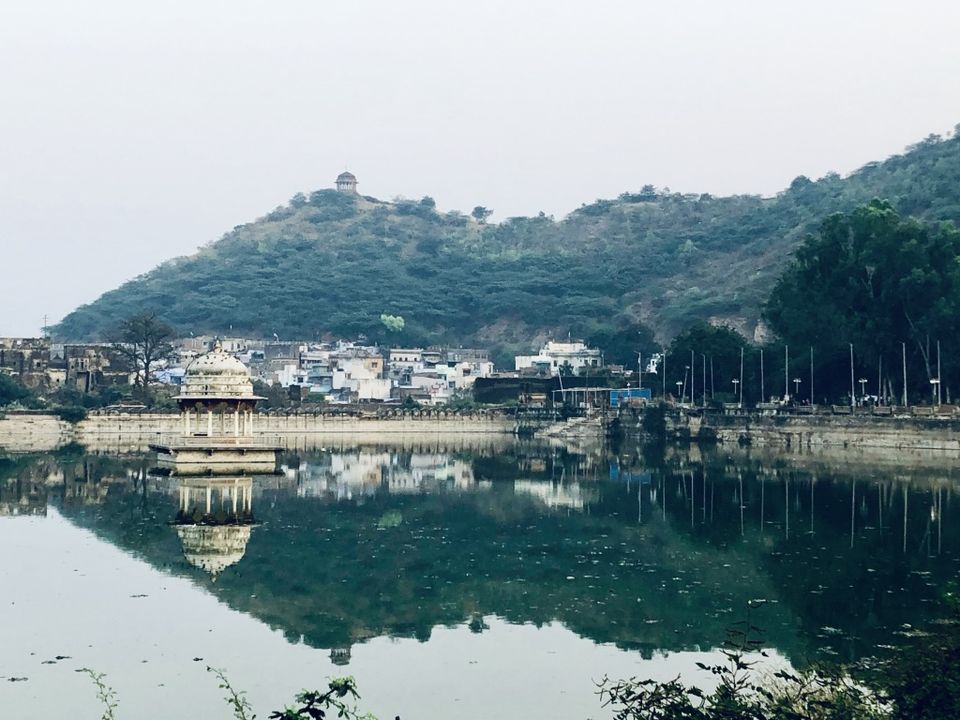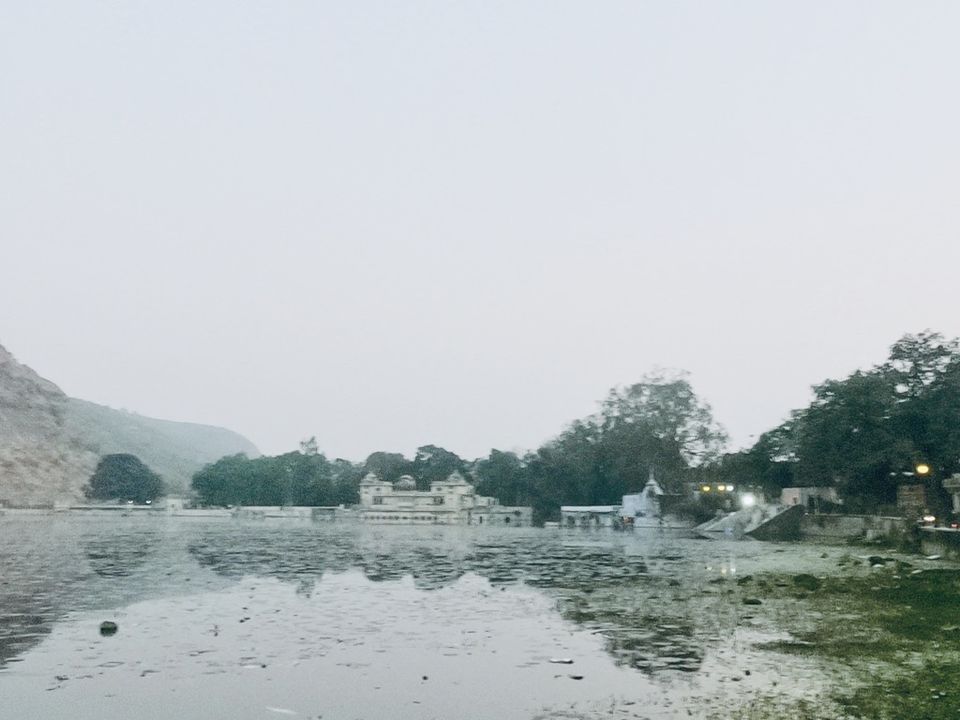 I woke up early to catch the sunrise. It was worth losing each minute of sleep. The fort was a delight to look at from the hotel and the absolute silence was then broken by birds' chirps. After breakfast we checked out and left our bags in the hotel itself. We started our hike to Taragarh Fort and Palace (ticket price- Rs. 25 for Indians, Rs. 100 for foreigners, Rs. 100 for video camera, Rs. 25 for still camera; the price is same for Taragarh Fort as well but we weren't allowed to enter being an all girls group and absence of CCTVs in the fort side). The fort cum palace is still owned by the royal family. Please carry water and something to snack along. There is no cafe or any arrangement for toilets and beverages or food in the fort/palace. The entrance has a huge gate like the Buland Darwaza of Fatehpur Sikri in Agra, which they say was gifted to the king by the Mughals. Climbing up, we entered the palace and this open garden area has the view of the entire town- major houses painted in blue, some in white and some in yellow. The view indeed is quite stunning. Garden then makes way towards the 'chitrashala'- painting gallery (ASI site, most of the paintings have lord Krishna tales, get a guide to understand deeper). The palace has various areas- the diwan-e-aam, khaas, rooms for the royals, entertainment areas and much more. The whole palace takes about a couple of hours to visit all the areas.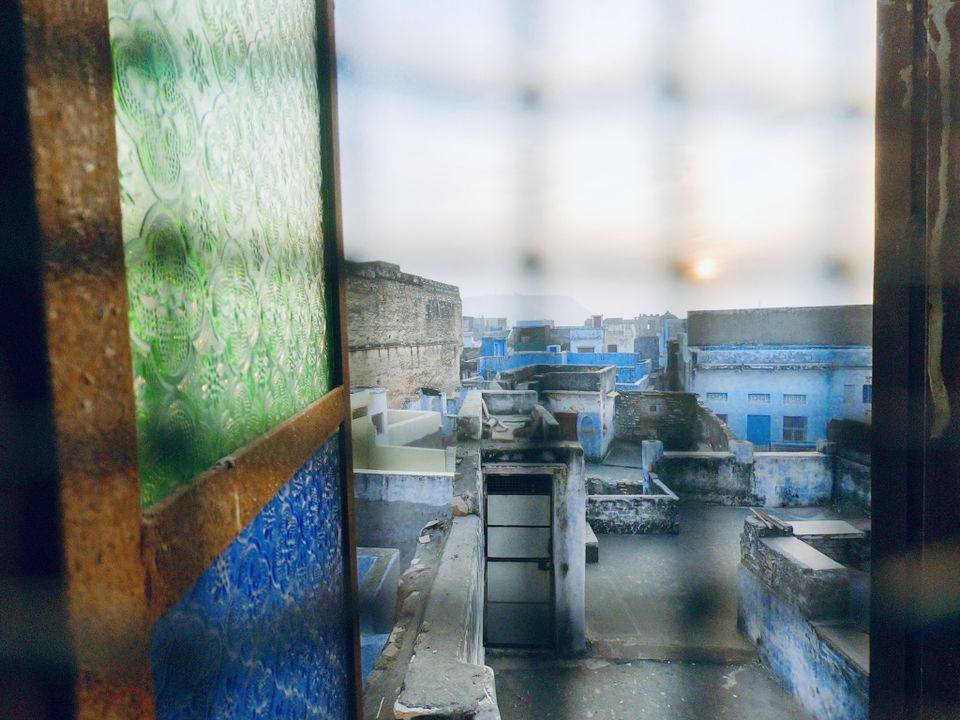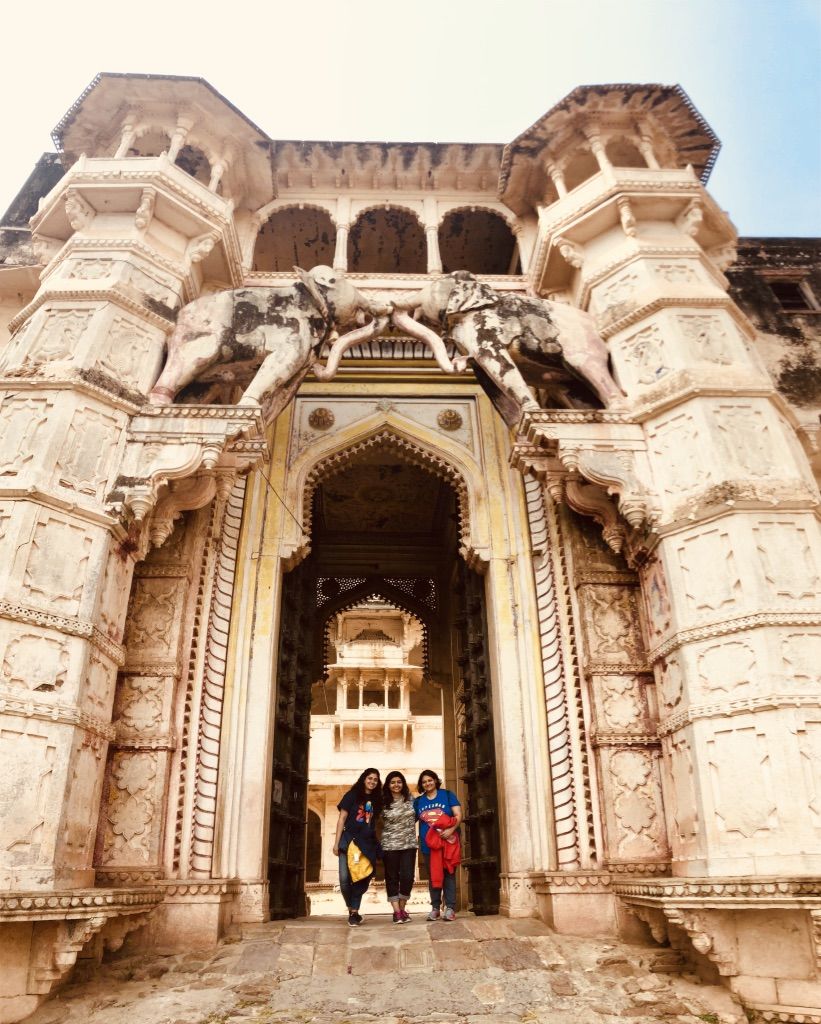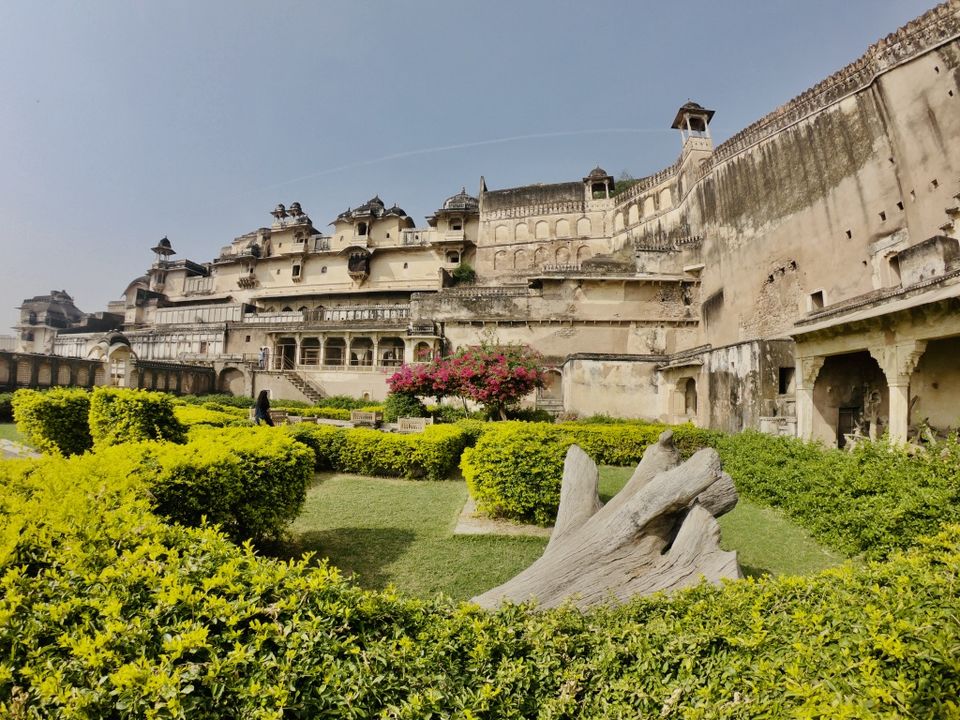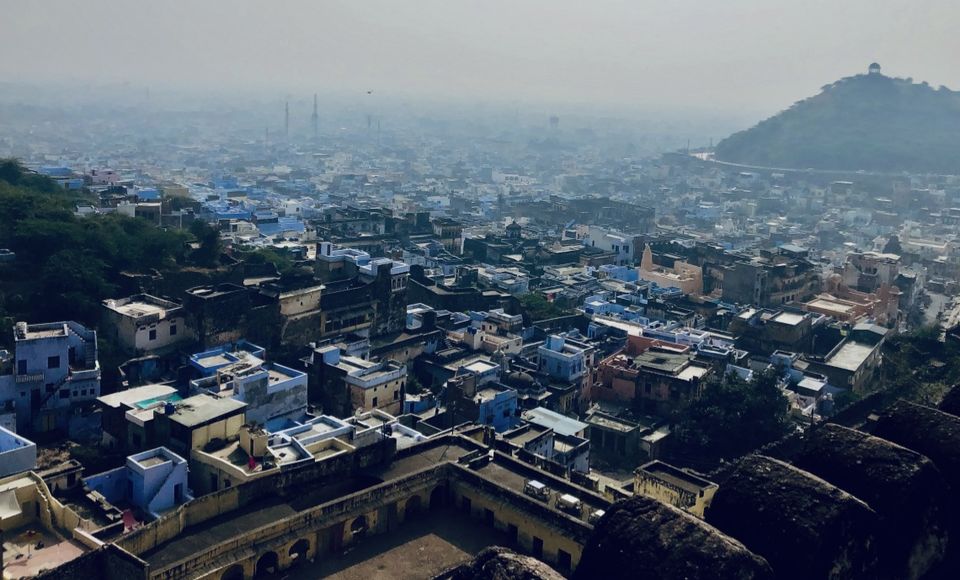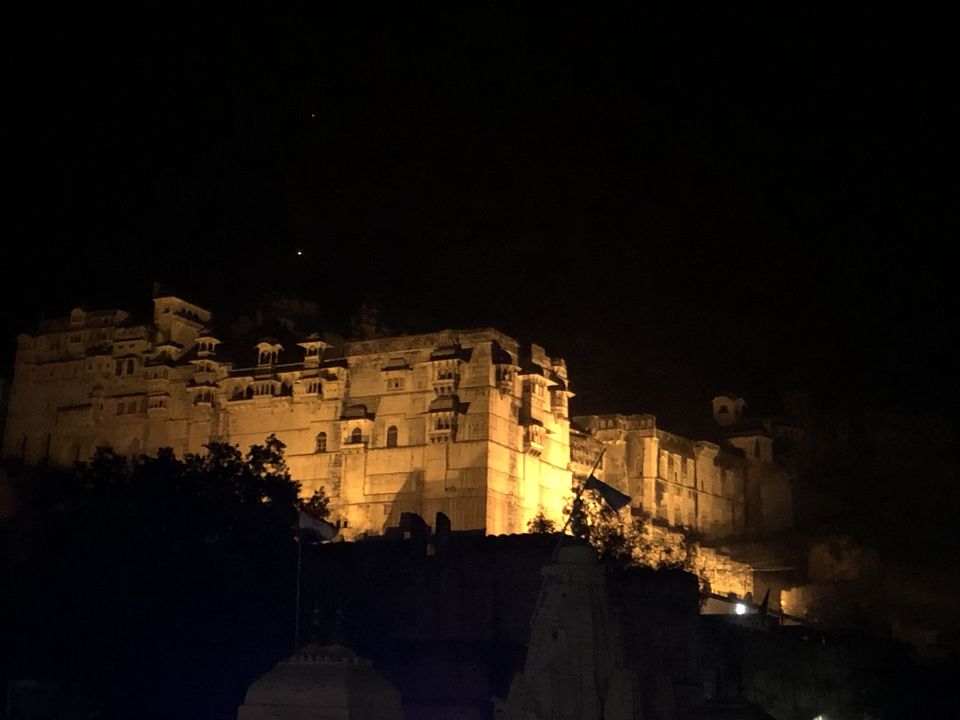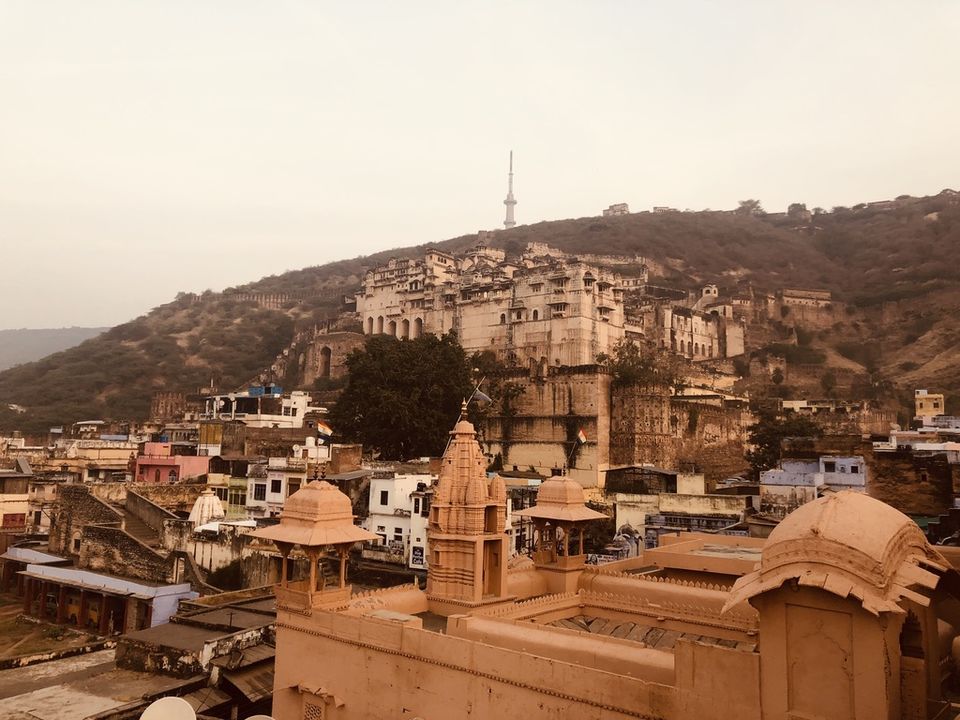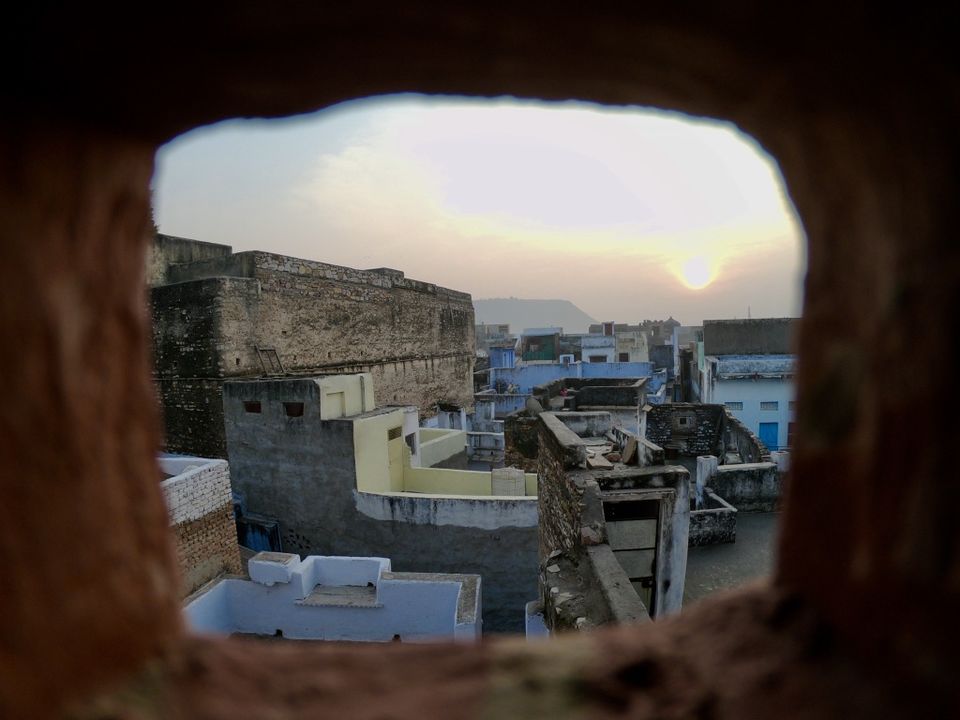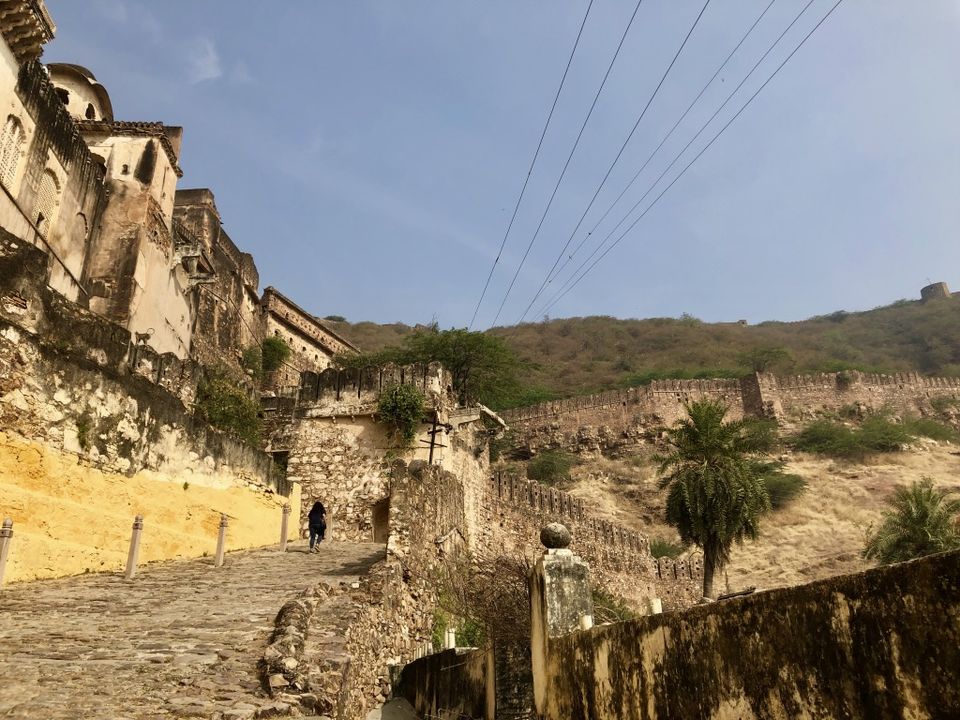 After coming out of the palace, we then headed for 'Raniji ki Baori'- a stepwell (ASI site). The entrance is narrow but beautiful with intricately carved pillars (elephants) housing the entry gates. It is a three storeyed stepwell. The second storey leads towards a small bridge over the baori/well and the ground floor (or the underground floor) is the well. Spend sometime here on the steps. Entry ticket is for Rs. 50.
We then went back to our hotel, took our stuff, had lunch in Ben10 cafe- very fresh and tasty and took a bus to Kota (we missed our last bus to Chittorgarh).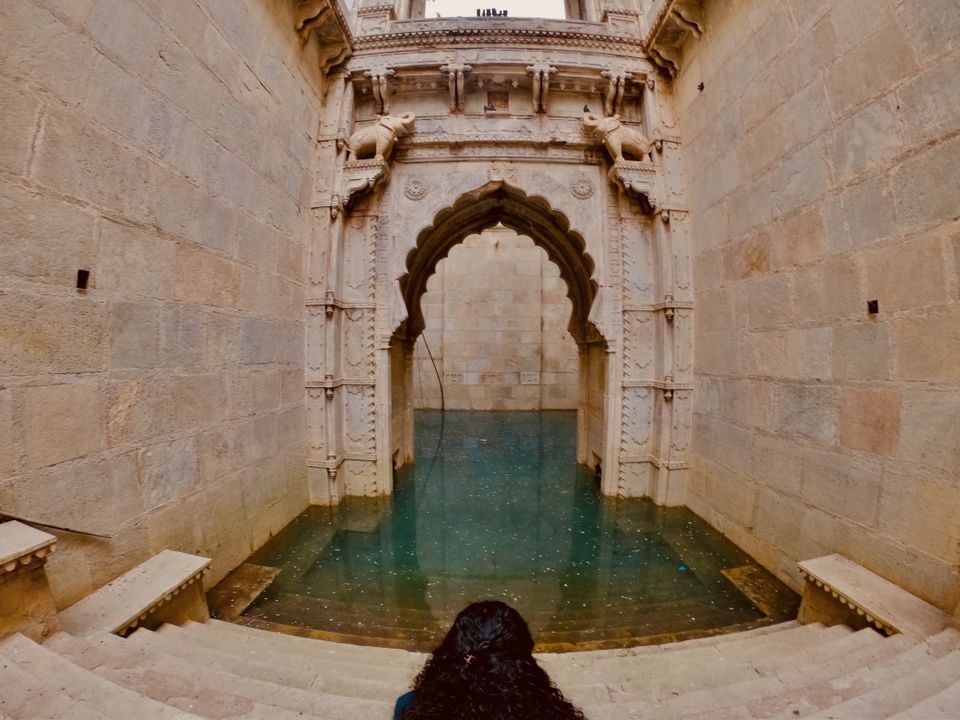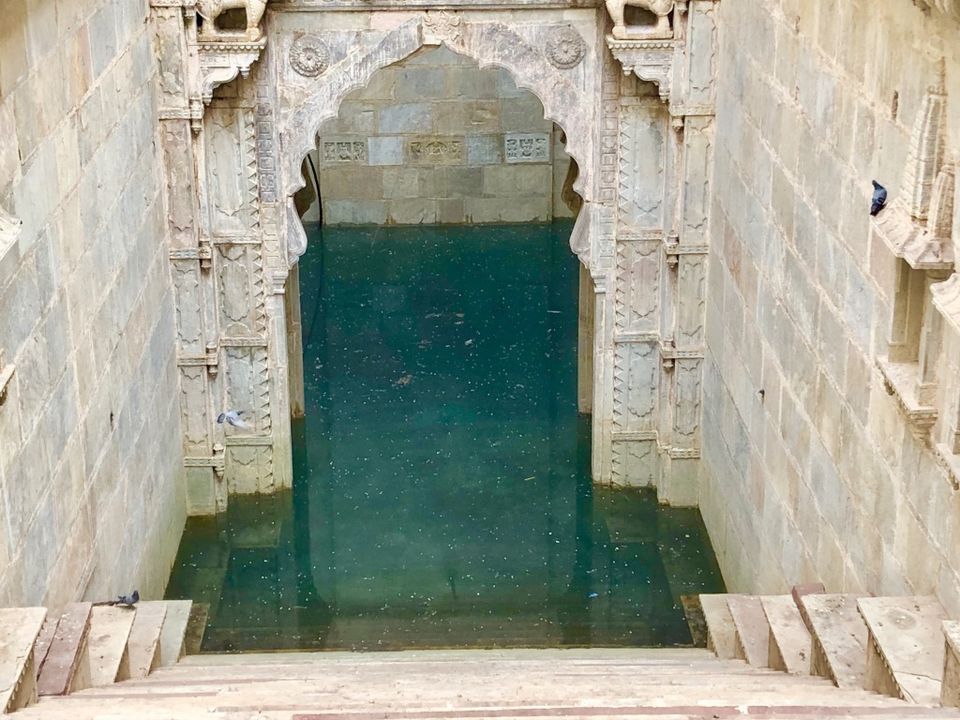 Special mentions: Food in most places is freshly prepared and hence the delivery is very slow. Food is also a little expensive as compared to other small towns. Hotel stay is comfortable. Locals are very welcoming and warm. There is a combined ticket for the Baori, chaurasi pillars (we couldn't visit due to time shortage) and Sukh Mahal for Rs. 75. Town is small and has connectivity issue. Note the bus or train timings to avoid missing the last transport service of the day. Kota is the nearest big city, airport and train station.
The town is under-explored and has fewer tourists. Though it needs a lot of improvement in terms of connectivity and renovations but it still must be on your visit list for its magnificent forts, lakes and tales.