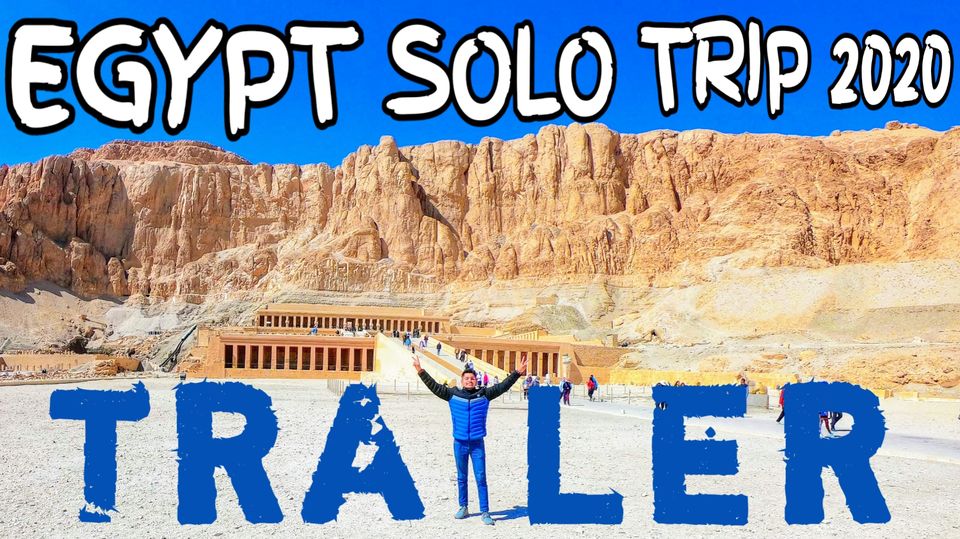 Hey Guys, my name is Tourvashu, I traveled solo to Egypt for 14 days in February 2020 and explored 5 cities in Egypt: Cairo (and Giza), Aswan, Luxor, Hurghada and Alexandria including Red Sea and The Great Sahara Desert in just 13500 INR/ 3000 EGP/ 180 USD.
It was my super budget trip, for entire 14 days in Egypt, I stayed with locals in all the cities, met many local Egyptians, had many local authentic Egyptian food and used public transport for traveling everywhere in Egypt. Total expense of my entire Egypt trip for 14 days was just 13500 INR (excluding flight). I also did many activities in Egypt such as Desert Safari in Sahara Desert, Submarine Tour and Snorkeling in Red Sea Hurghada, etc and have visited many temples and museum in many cities throughout the Egypt.
If its hard for you to believe and want to know how I traveled entire Egypt for 14 days in just 13500 INR along with all the details, tips and tricks then please Subscribe my YouTube Channel "NOMADIC TOUR" and watch my all Egypt Travel Videos. (All the Videos in Egypt Travel Series 2020 Playlist).
You can follow and contact me on Instagram for any queries or doubt regarding traveling anywhere in the world. My Instagram ID: Tourvashu
Join my YouTube Channel "NOMADIC TOUR" to watch my Vlogs on Budget Traveling throughout the World.
Click here to go to my Instagram.