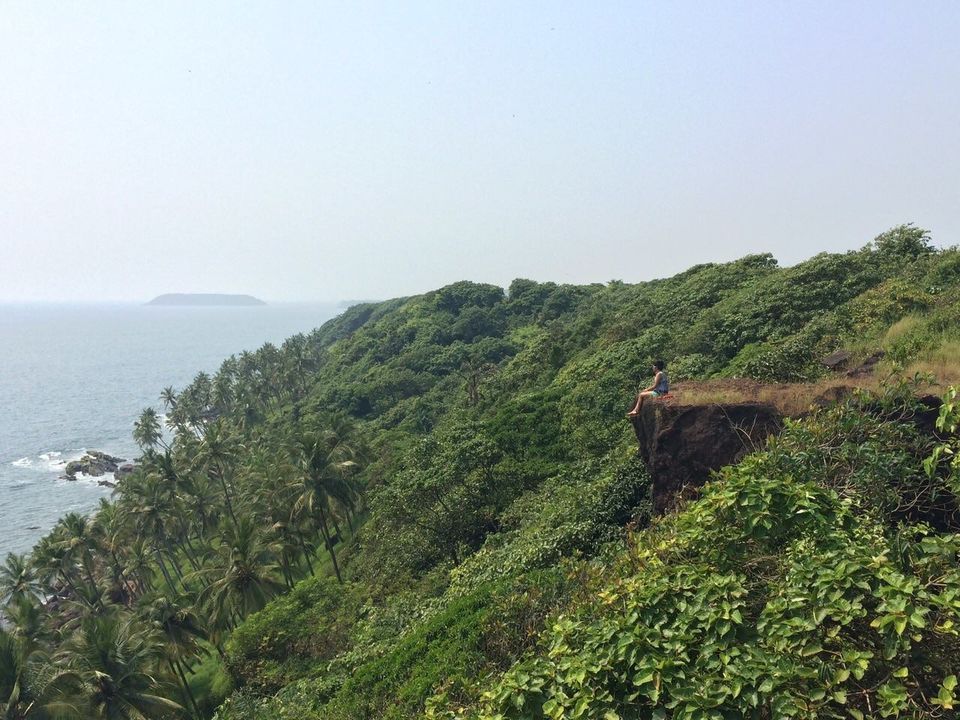 Goa is an oceanic haven; I'm pretty sure everyone would agree. North Goa is considered to be more of a commercial tourist spot as compared to its southern counterpart, and with reason. We decided to give the beaches of Baga and Calangute a miss this time, and explore the lesser visited and more peaceful locales of South Goa.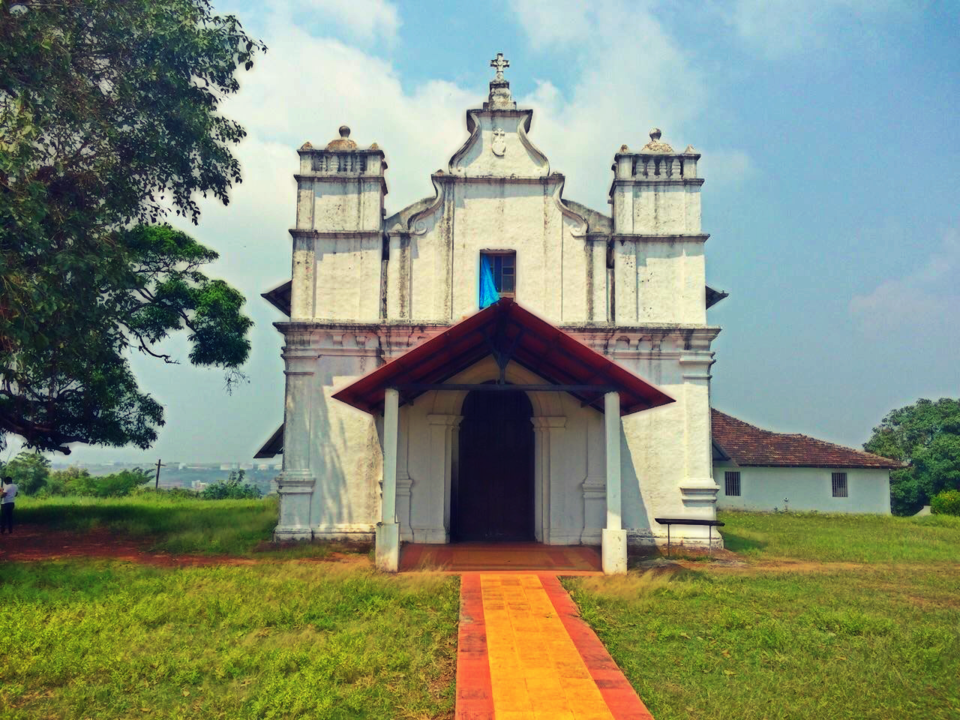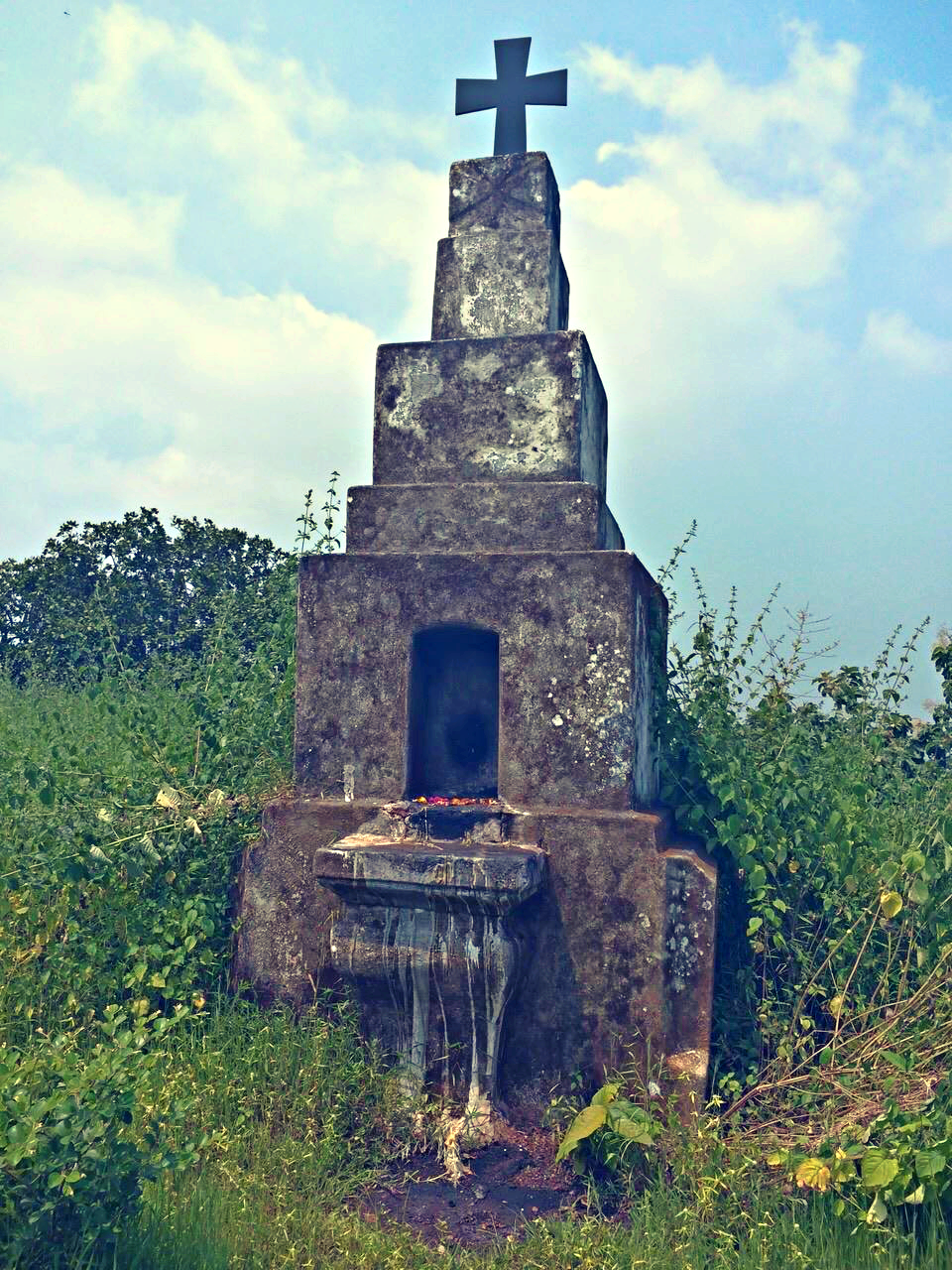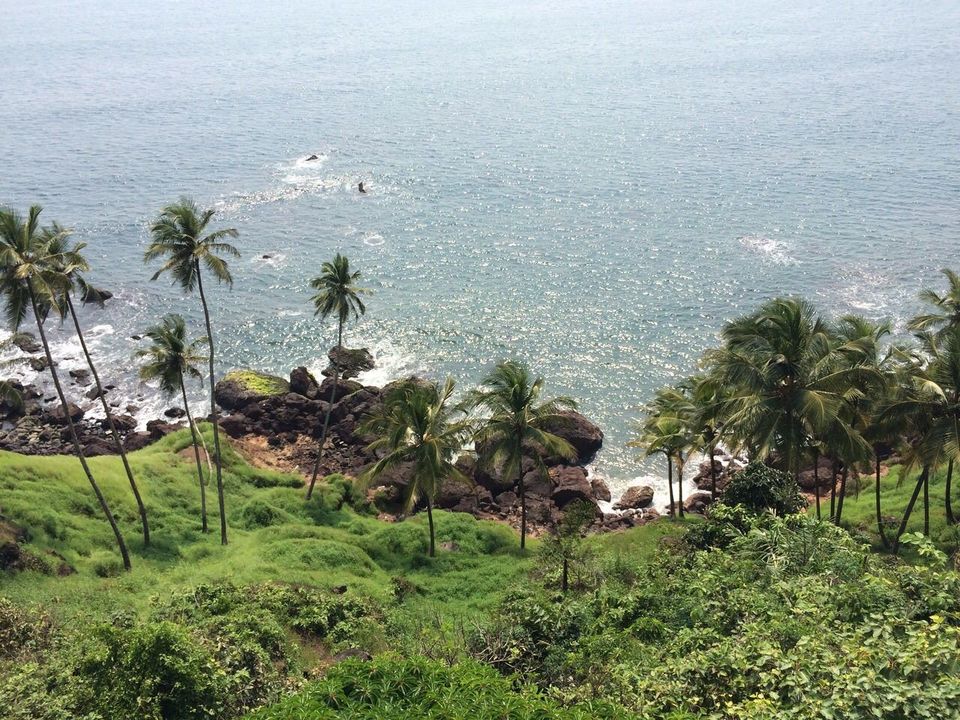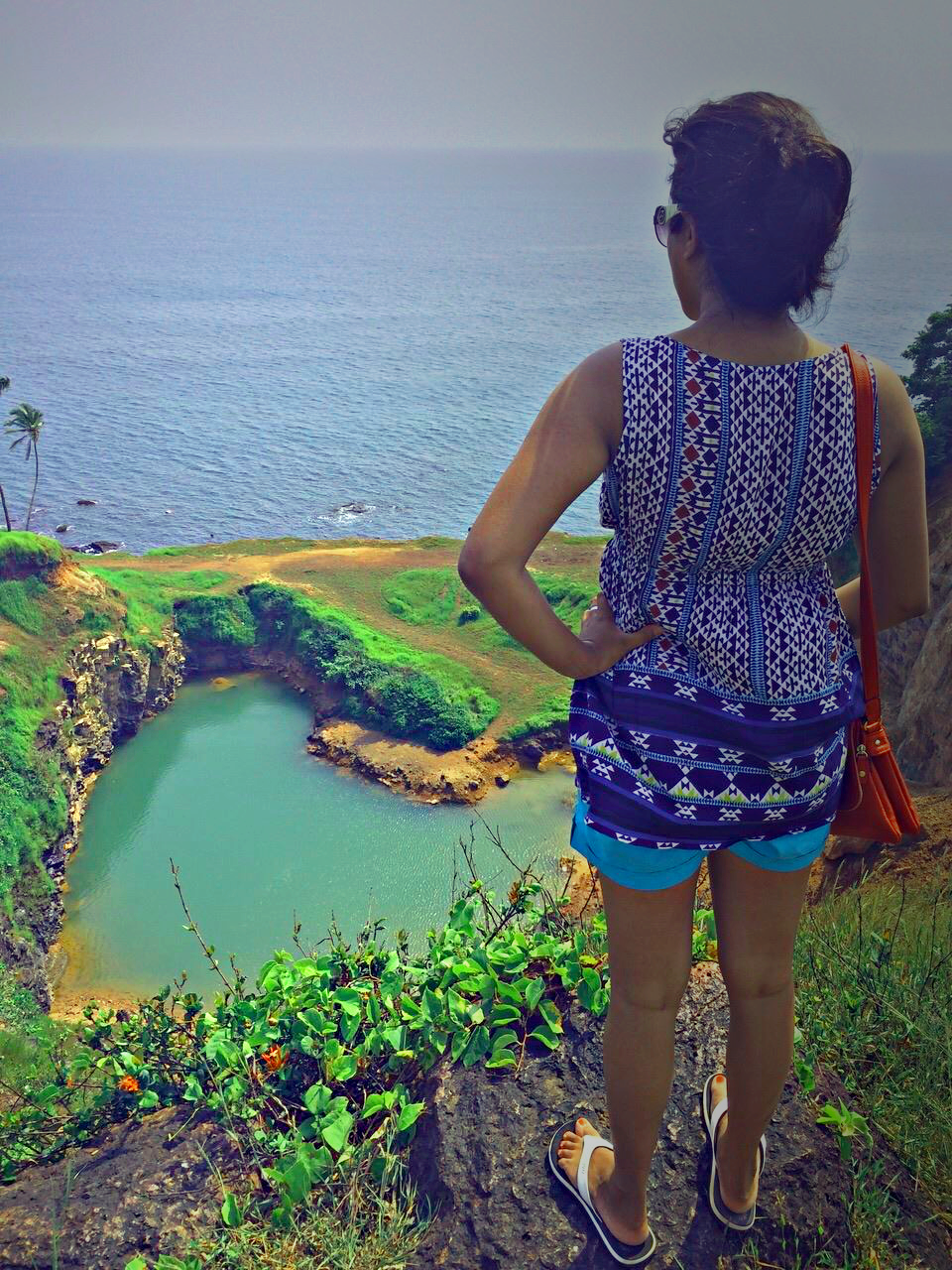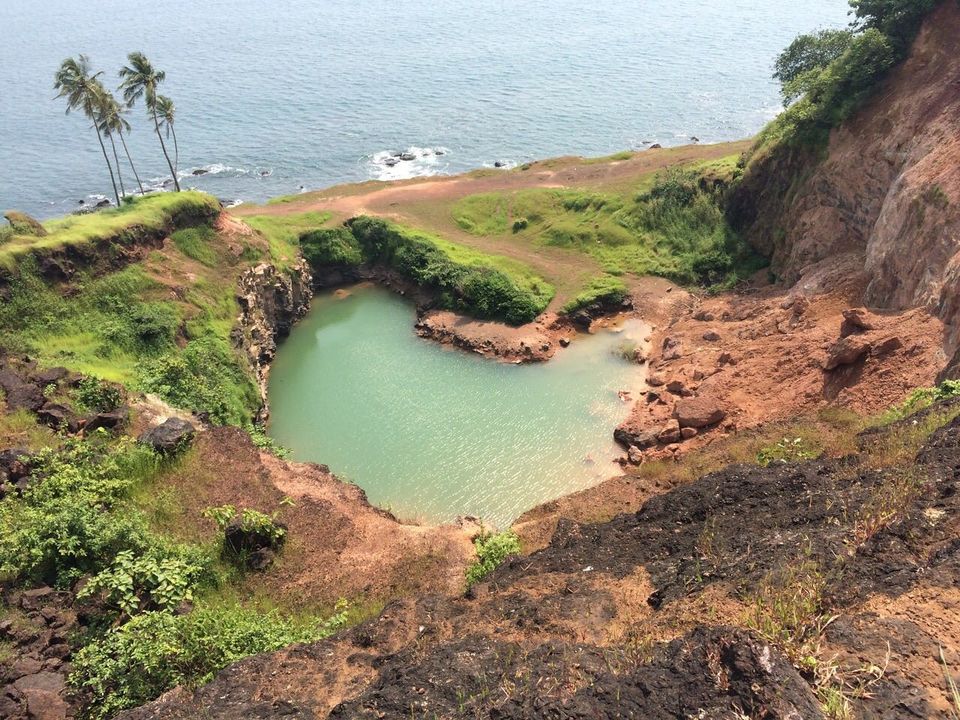 English breakfasts, seafood, croquettes, visits to secret beaches and shacks- the delightful cycle of events continued to be the same, as with every visit of mine to Goa. We were driving around for a while, so tired ol' me decided that it was time for a siesta. Soon, I was woken up by my friend's excited announcement – We've reached!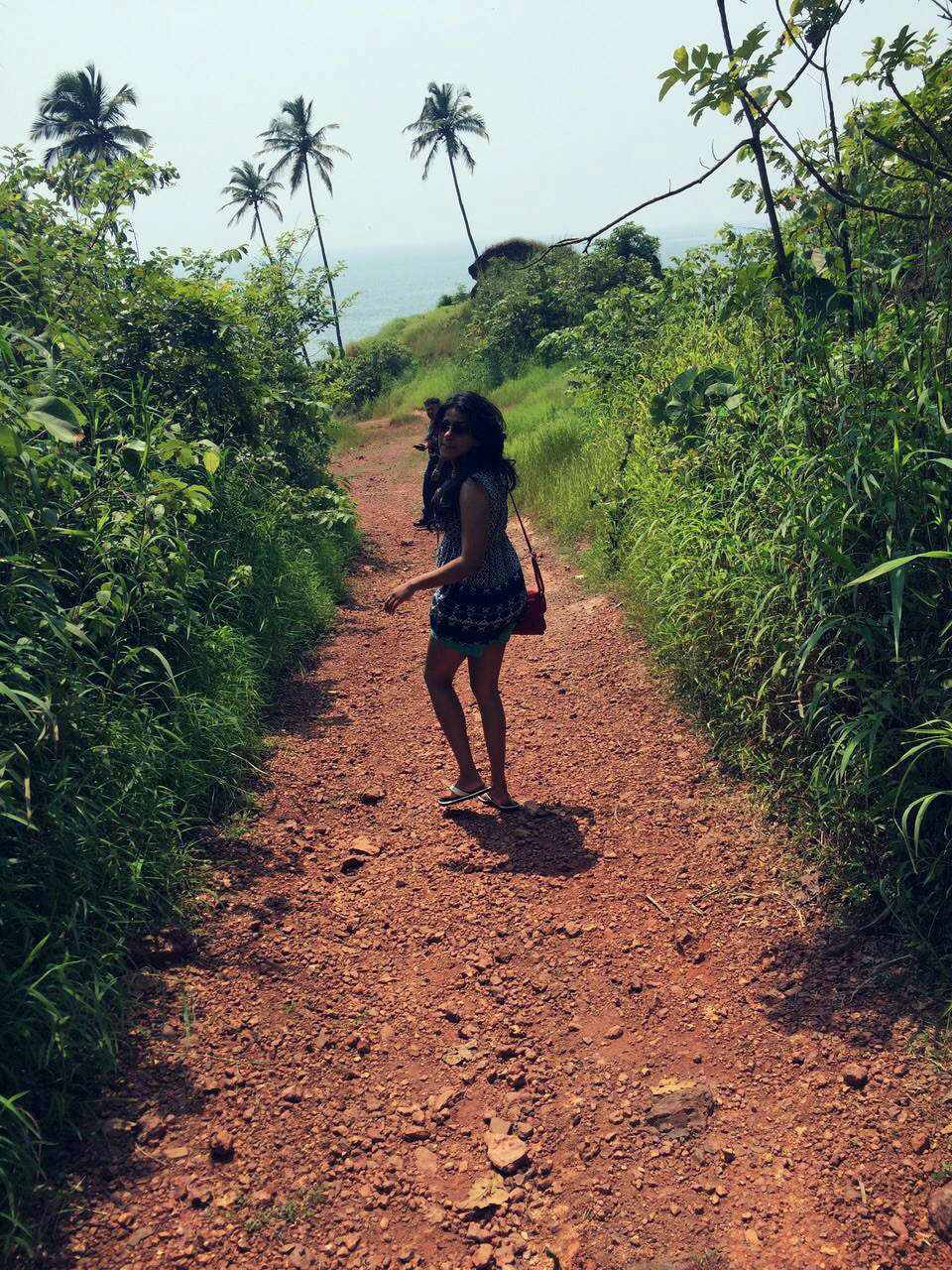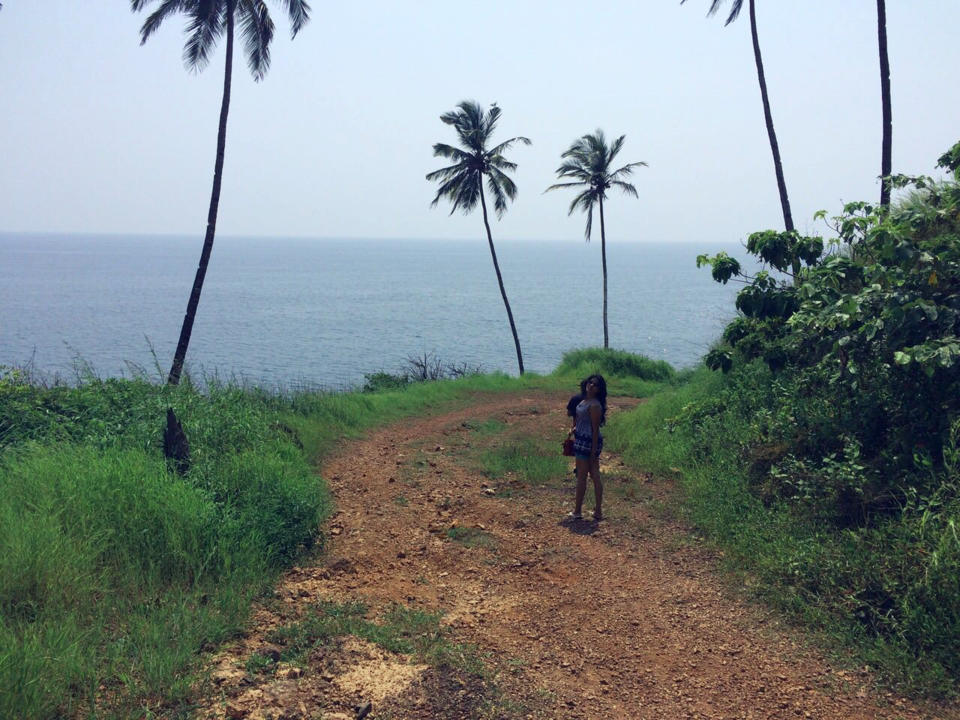 We hadn't really reached; a short walk and a climb later was when we actually made it. Where, you ask?
The heart-shaped lake filled with clear turquoise coloured water, flanked by a cliff on one side and the Bogmalo beach on the other, was a spectacle to behold! The breeze was quite strong – a welcome respite from the humidity and the heat.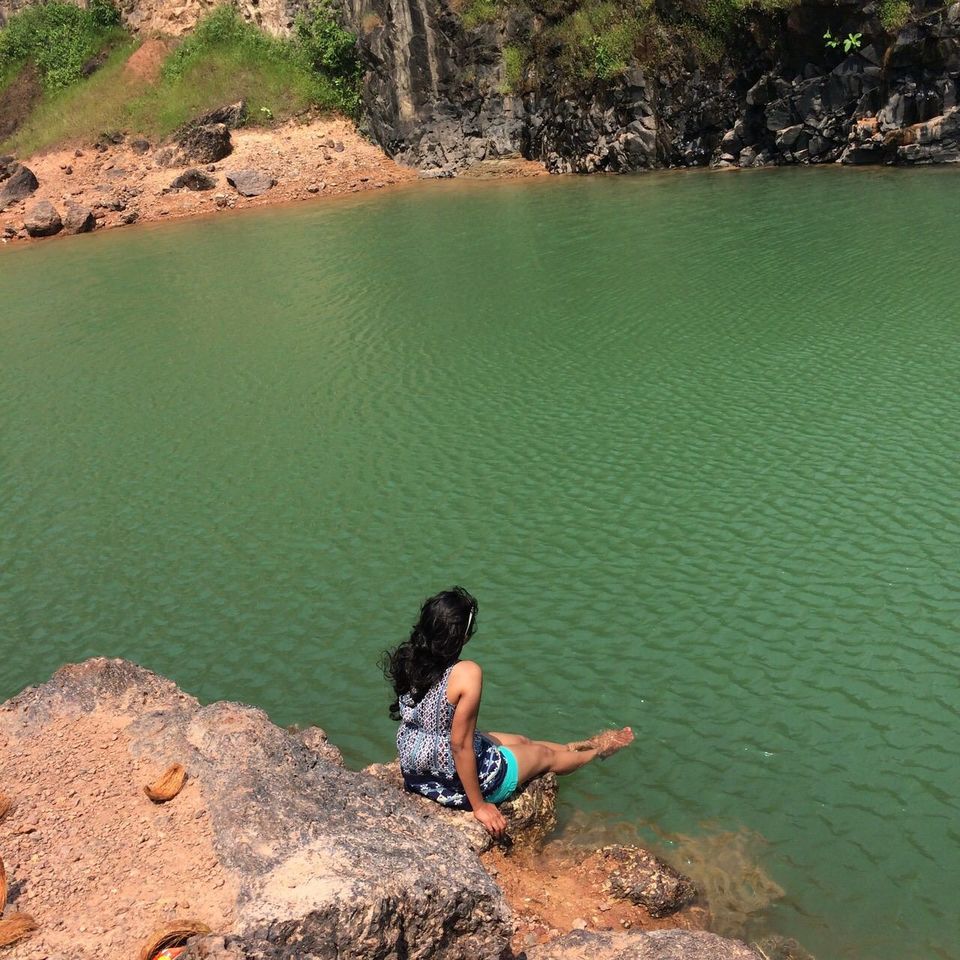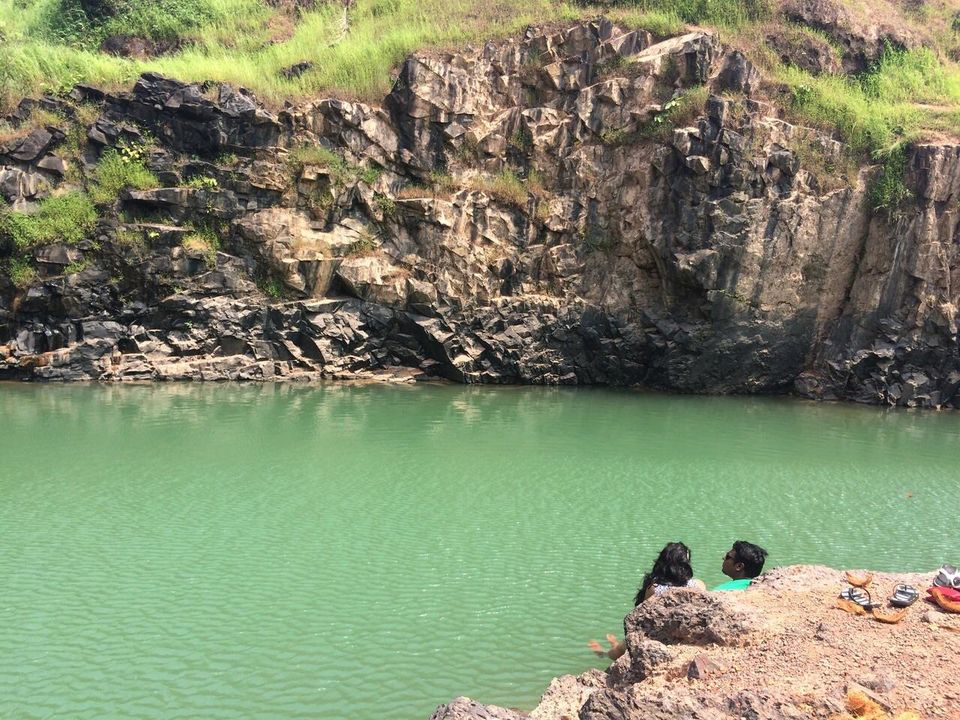 I don't really know as to what the source of the lake water could be. My guess is that the lake fills up during the Monsoon season; the water appears pristine – more mint than blue, that adds translucence to the body. The surrounding cliffs and beach are a testimony to the area being a geological marvel.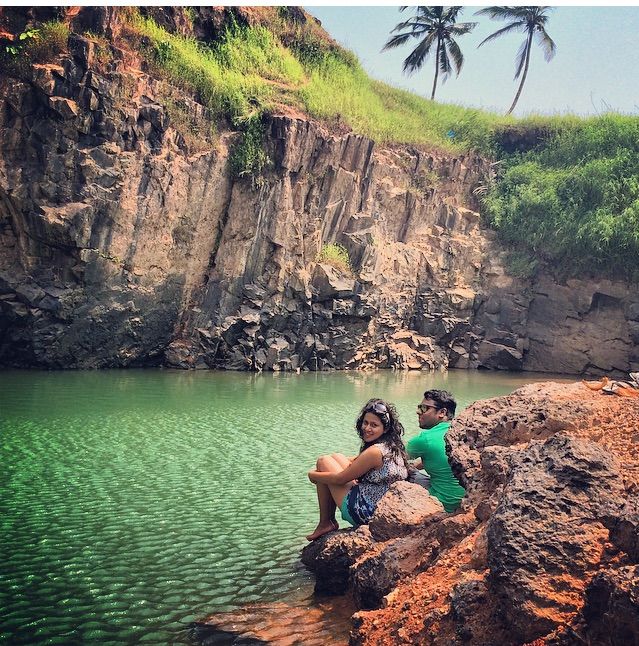 There was what appeared to be a little seat – a rocky structure at the very edge of the lake – which formed the perfect spot to enjoy the lake from. My feet in the cool waters, the swaying breeze in my hair and the buzz of friendly dragonflies hovering over tiny waves compelled me to spend an hour at the lake and soak in the enticing view.