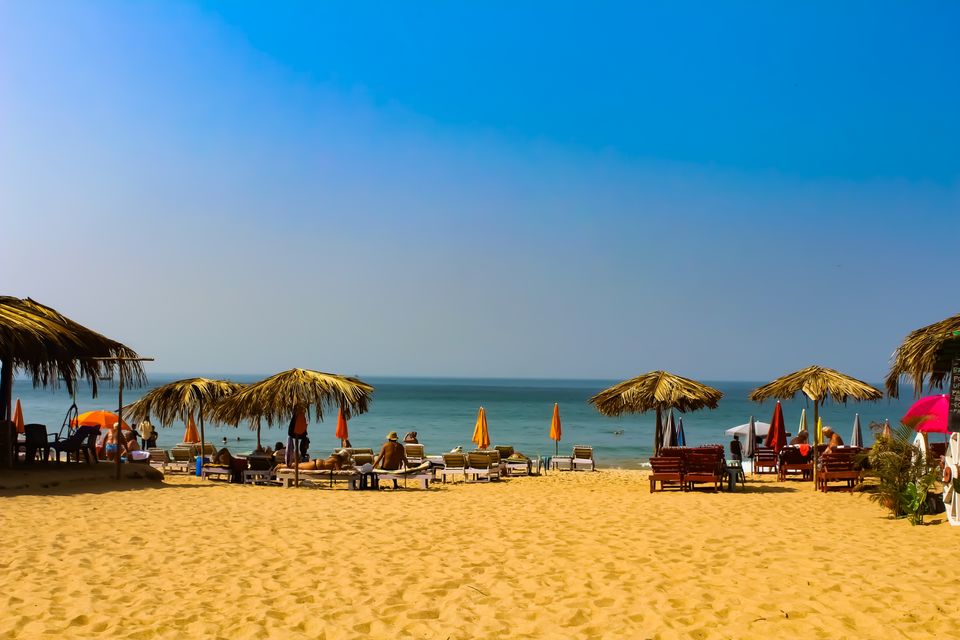 Here are some simple tricks to save money on a Budget Goa Trip! Have a look:
1. Book during off season even if you are visiting during on season
Reason behind this mentality is earning money. Hotels in Goa are not much crowded during the off season, so does their pockets. I recommend to book your hotels in off season i.e. during rainy season to get discounts. Because as hotels needs money to run their business and your advance payment does so!
2. Choose a older bike over a newer one
Bike rental people in Goa might caught you in trap with their "New Bike" technique. However I recommend to get a routine or older bike over a new one so that you can save Rs. 100 to 150 per day per bike. Also you will have to pay less even if you accidentally damage the one. A little new Yamaha Fascino will cost approx Rs. 450/- per day and a older one will costs Rs. 350/- per day.
Another way of saving few bucks is go to the bike rental point directly without help of any Agent and ask for "Without Agent wala Discount". By this way you can save Rs. 50 bucks on per bike per day.
3. Travel to reduce food cost
This may sound weird. But yes, you heard it right. As food near beach is costly as usual. I recommend to travel (if you have vehicle) against beach direction (i.e. towards Old Goa etc) for saving almost Rs. 1000 to 2000 on 5-6 people group meal, if you are in group. I have tried a restaurant near beach which costs me about Rs. 4900/- for a group of 11 people and a restaurant in 20 kms radius from beach done this in Rs. 3600/- with pretty full stomach and a delicious taste on our tounges.
4. Use Local Transport to Travel from Railway station to your hotel and way back
A Taxi for 4 from Thivim Station to Calangute beach will cost you approximately Rs. 600/- and from Madgaon Station to Calangute beach will cost approx Rs. 1200/- however on the other side with little stress you can reduce this cost to Rs. 50-60 per head by using local transport.
5. Use Dormitories over Hotels
I recommend to take Dormitories over hotels as even in a group a dorm will cost much lesser than a hotel. A dorm in Goa can have a daily rent as low as Rs. 150 - 200. It's a heaven for budget travellers.
6. Use your bargaining skills
Use your bargaining skills to get a discount on your hotel room rent. Hotel owners in Goa offers a discount on hotel room rent for getting money and to keep the tourist coming.
7. Use your brain with a plan in handy
Planning is everything if you wanna travel with least money and maximum fun. Search through websites, list out places, their locations and plot them on a map. Travel places with a plan in hand. In this way you can save a lot of money, time and energy.
8. Stay away from Fake Agents (Not James Bond kind agents)
I recommend to stay away from Fake Agents like giving attractive offers to young boys and girls about massage and spa parlor, selling various fake entry passes of clubs etc
So, enjoy saving few bucks in Goa!
Happy touring!