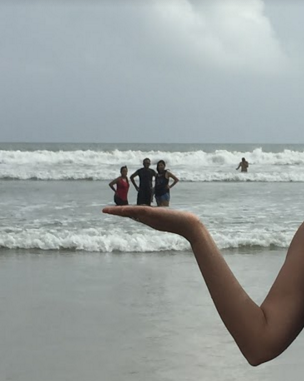 Have you ever considered visiting Goa in Off season and that too South Goa? No, then start packing your bags. A pleasant surprise is waiting for you.
Benefits of OFF Season-
1.Cheap Travel- We got flight ticket as cheap as bus ticket (as in peak season)
2.Cheap Accommodation- You can get the discount on accommodation of 50%(more or less).
We booked a home stay (2bhk apartment) in Colva. I personally prefer apartments because you dont just get a room but the whole place is yours.
If you feel to have the wanderer's best friend Maggi or steaming cup of hot coffee in the middle of night you just don't need to depend on someone, quickly prepare it whatever you love to have. You have all kitchen stuff including fridge, microwave, utensils etc. You have TV, washing machine and the best the apartments are too cute!!!
3.Cheap rental bikes or Cars - During off season you have attractive offers of renting a bike and getting around the place on your own! Self-riding bike or car rentals allows you to go where you choose, when you choose. There's no driver nagging you. Pay, Ride and Travel the Gooooaaaaa!!!! You can get bike in range of 250 INR.
4.Less Crowded Goa- This is the best thing about off season. Less crowd where you stay, it's like getting your private swimming pool and private beaches and you own empty roads. It sound cool right.
5. Cheap Alcohol- Goa without alcohol is incomplete.
Day1-
We landed early morning at the airport and hired a cab to Colva. We took a power nap before starting our day. The first thing we did was to get the rental bikes. You can get rental bikes in every corner of the GOA. We went to Palolem beach. The road from Colva to Palolem was mesmerizing. It was all over pristine and lush green. The air was delightfully cool as the wind romanticized the ride. I have been to north Goa multiple times but South Goa awe... struck me with its beauty. We were half the way it started raining and we halted at a small tea stall. Nothing can give you more joy by watching the rain drops and enjoying the cool breeze and sipping on a hot cuppa of chai and munching on hot pakora with your besties. It was drizzling still we started and it was worth riding it. You heart says, don't stop just go on… when both the sides are bright green and small drops are falling from sky and a beautiful smooth road is moving ahead of you. We reached our destination Palolem, a paradise on earth. Despite the fact that it wasn't a peak season, there were few beach shack bars open. The alcohols are cheap but in shacks it's little expensive. We put the music on and played Frisbee.
Advise- Carry alcohols from local shop on beach but don't liter the beach. Take a Frisbee or a ball to play on beach. You can also take a novel if you are a bookworm.
We went into the water and it started drizzling again and it just added more fun. We headed back to colva passing from the most spell bounded view.
You have some cool nightlife spots in Colva.
We missed few places around Palolem-
Visit Agonda fort and beach,Visit butterfly island,Turtles nesting at Galgibaga Beach,Trek to Duhdsagar Waterfalls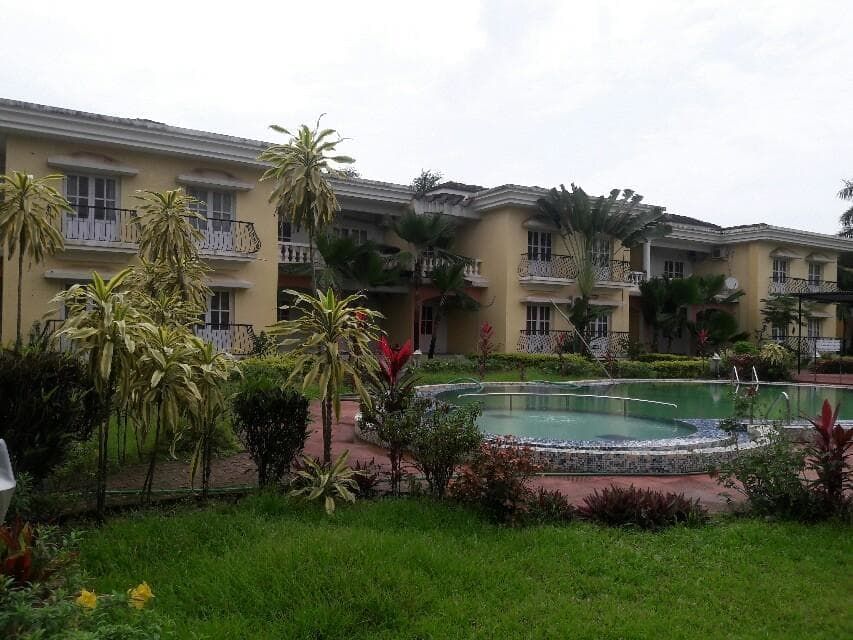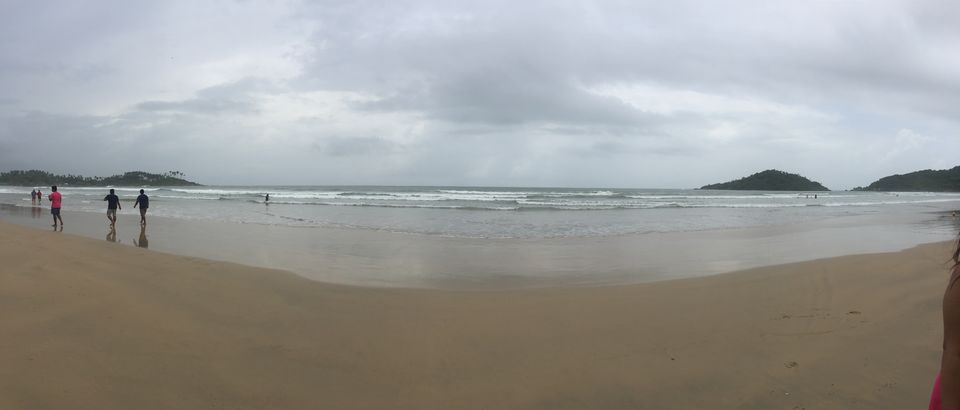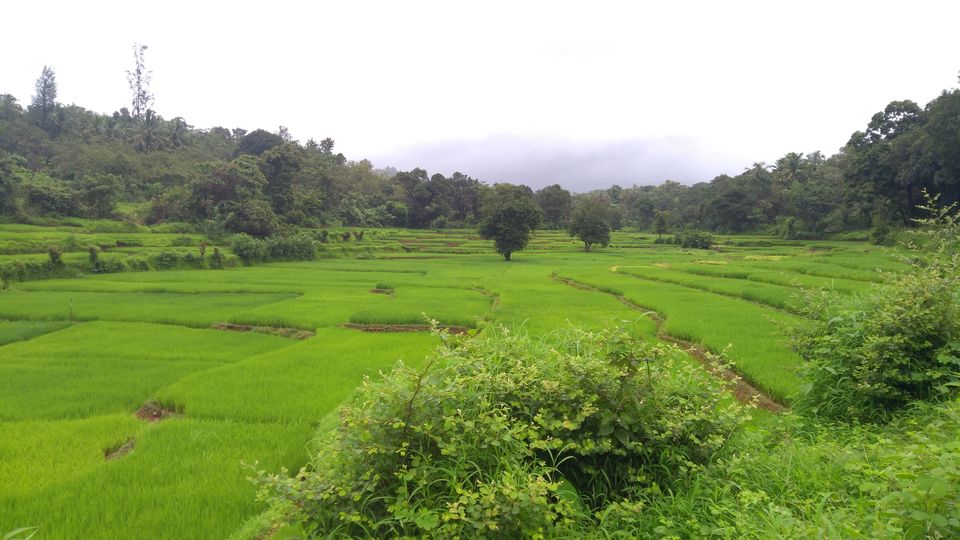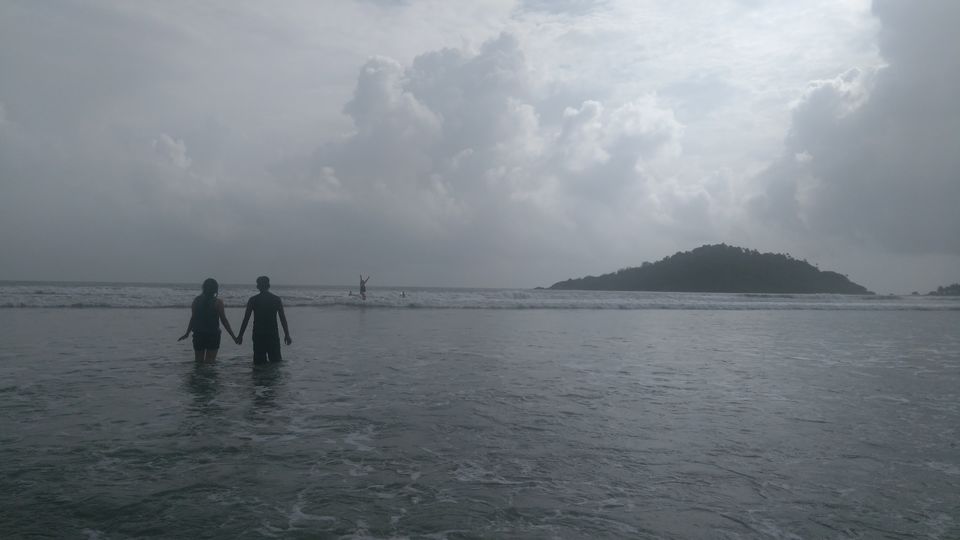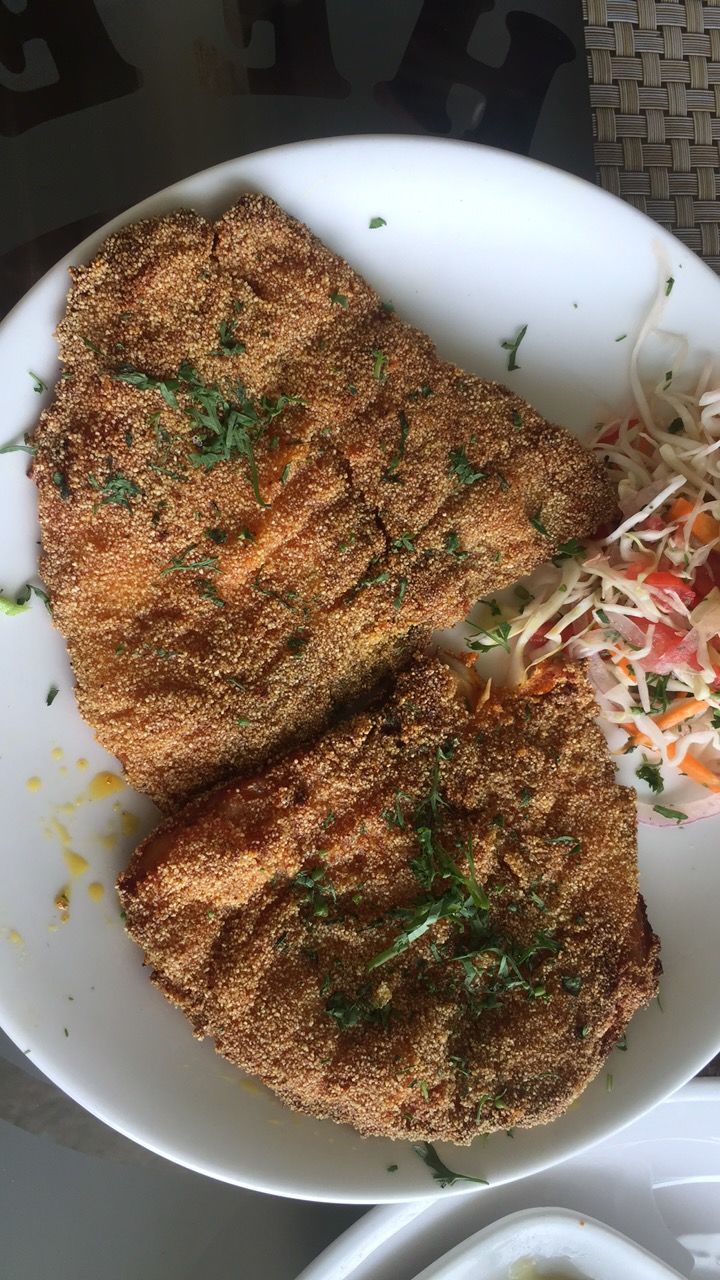 Day2 –
Three KINGS Church it is in Velsao– famous to be the most haunted place in Goa. Locals believe the three kings who were buried in this church, their soul haunt this place. People believe that you could feel some mysterious presence and someone is always beside you. We went there to find the presence but contrary to this we found one of the most scenic spots in Goa. It is worth climbing the hill and one can get a breathtaking view of surrounding lush green fields and the Sea.
Few place around Velsao we could not cover-
Velsao beach
Cansaulim beach
We move towards Majorda beach in Salcete. The roads were all surrounded by blazing green grass fields and by small flamboyant houses painted. The beach was calm and the water was cool. It was SUN SAND SEA and ME under the sky in silent communion. It's a beautiful feeling when the white-trimmed waves touch your feet. The beach has a new exotic experience to offer - 'eagle feeding'. Once the boat is deep enough in the water, the boatman stops rowing and flings a piece of chicken into the waters. Instantly, the sky is covered in nothing less than a hundred of Eagles. This view is incredible.
Your day ends best with the Goan style 'Masala King Fish'. Goan style food is unbeatable.
Advise- Sea food in Goan style is worth trying. Some of the best of them are -Prawn Balchao, Rava Fried Fish, Chicken Xacuti, Chicken Cafreal and the list go on…..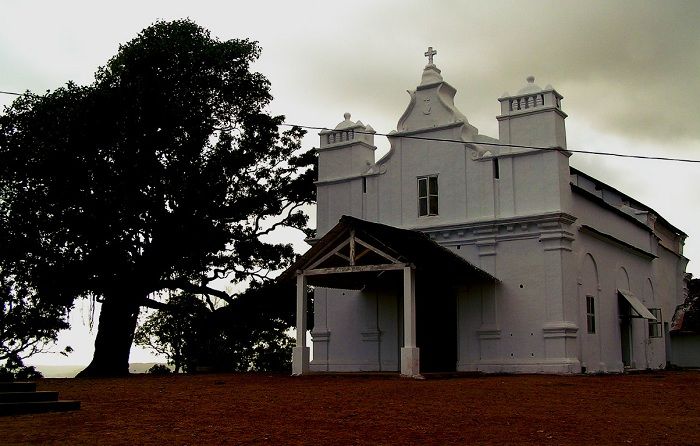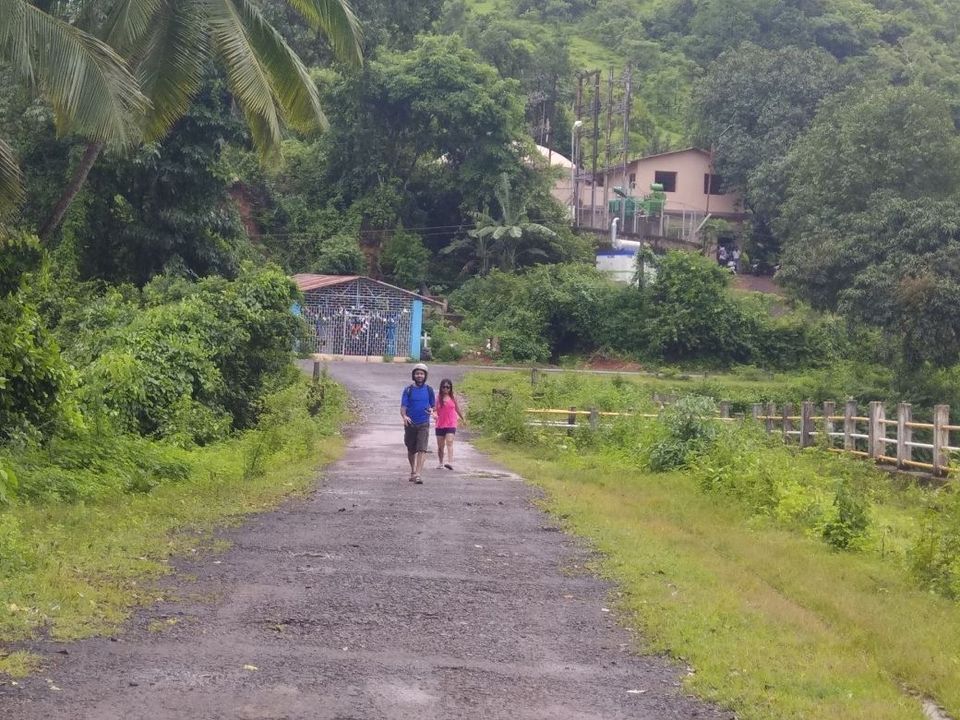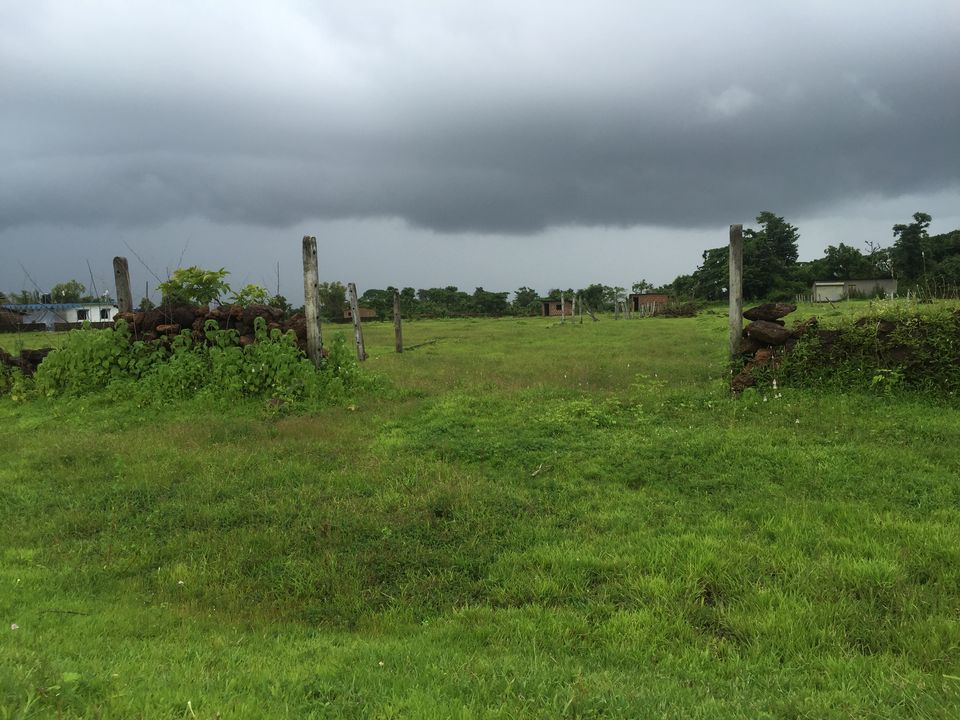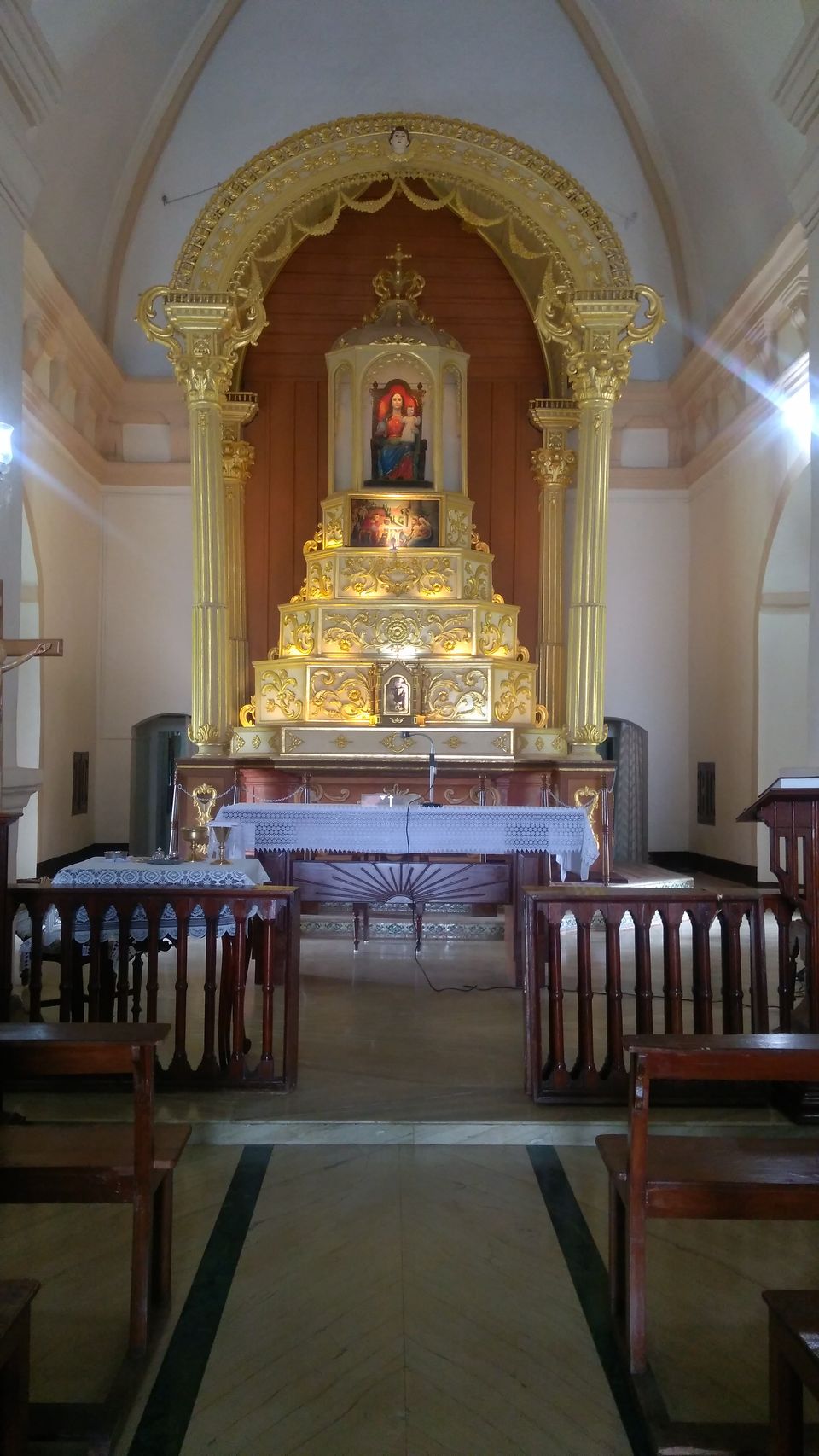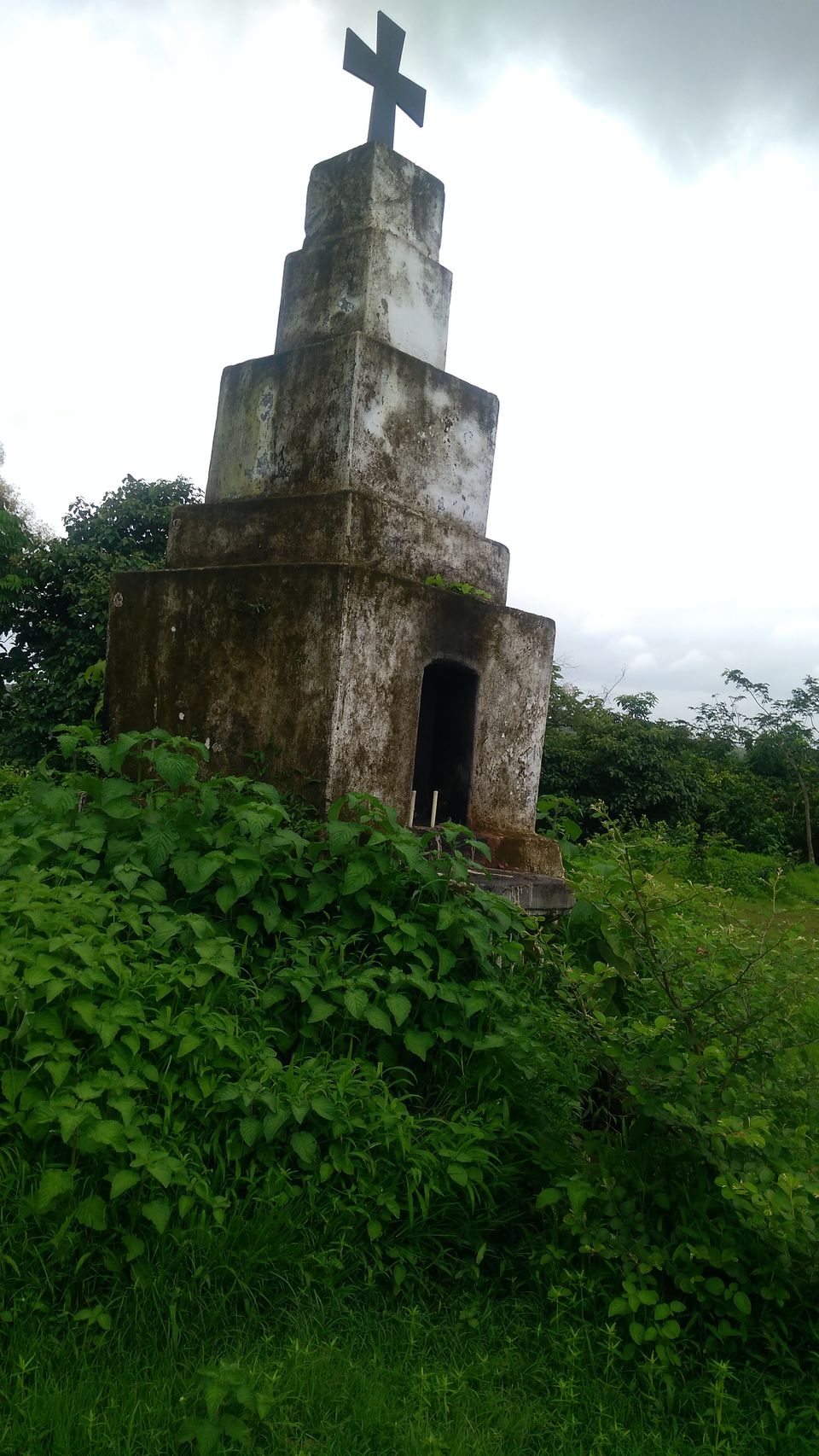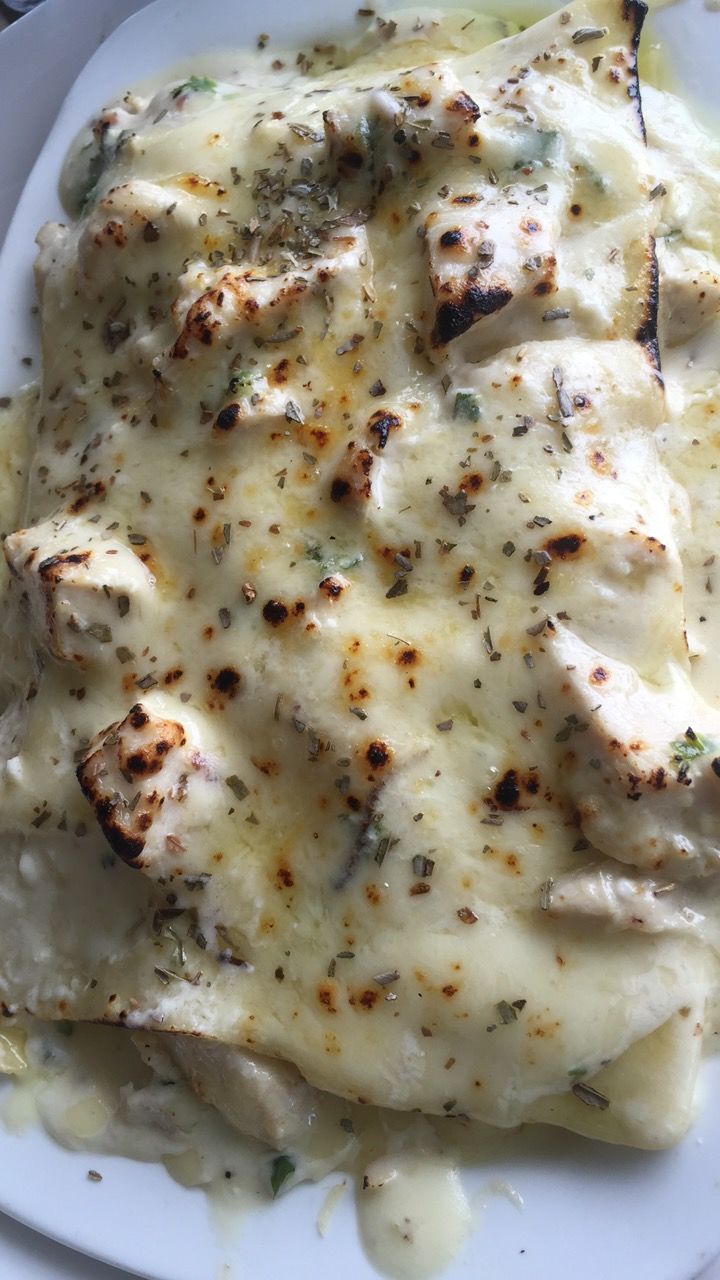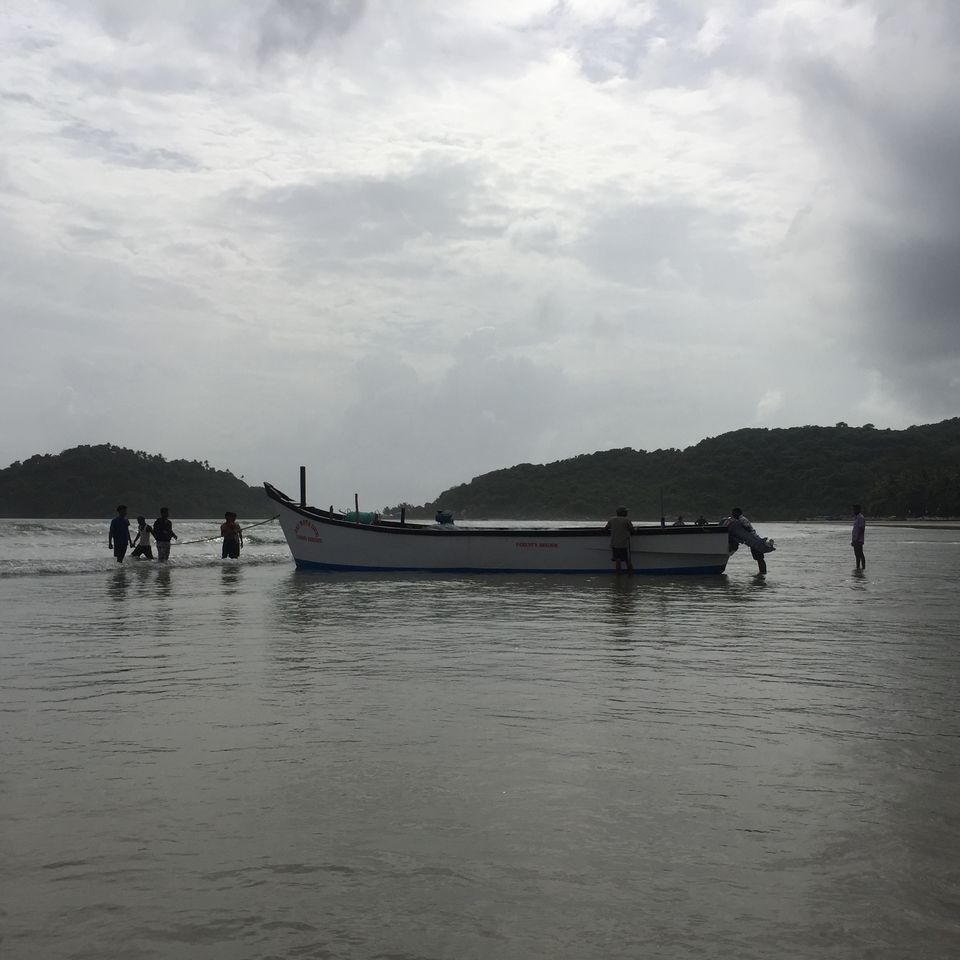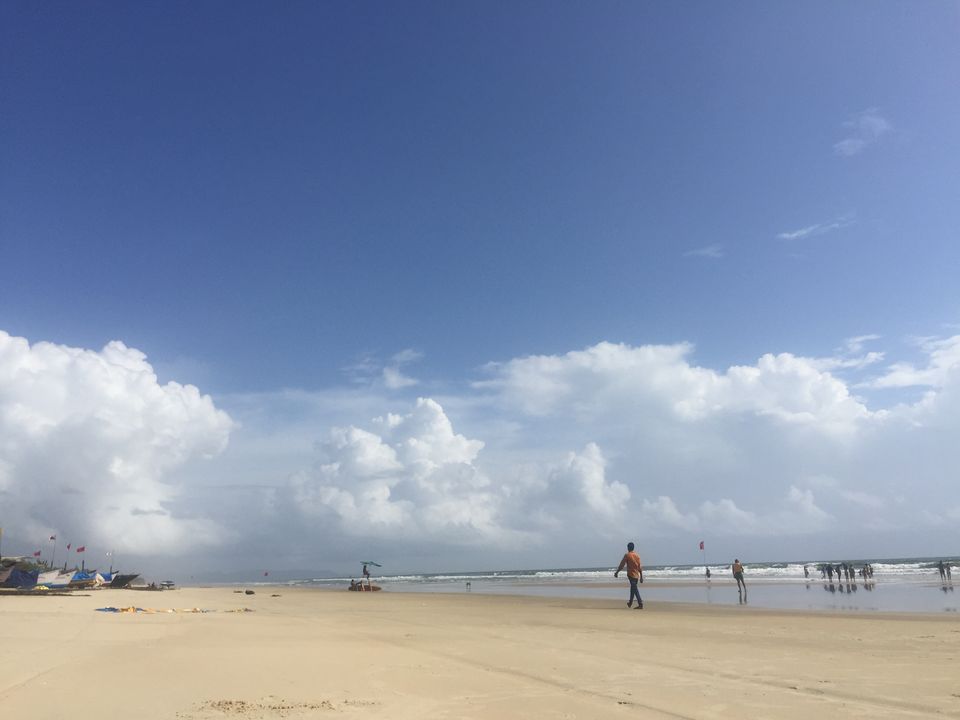 Day 3-
We got up early today to catch the sunrise of the day at Colva. Early morning was breezy, cozy and fresh. The sand covers itself into hues of golden rays and view is spectacular.
Advise- Go barefoot to enjoy sunrise. Walk into the slow gentle waves as they wash the shore, feel the cool breeze and love the breathtaking sight in front of you. If you are accompanied with your love interest, its icing on the cake.
Varca beach - This exotic beach has white sand and a lot of peace and serenity, making it an ideal spot for sea bathing. Magnificent Palm trees around seashore line made it more beautiful. Lots of little white crab were around the beach.
Colva-Benaulim-Varca – this is one endless stretch of white sand beach.
We move towards Benaulim. You could find some best spa here to pamper yourself.
You can get tattoos and hair braiding done at a very cheap price. You just need to bargain.
We saw the lovely sunset at beach.
Advise – Try different cocktails in Goa like Prawn Cocktail with Jack Daniels Sauce, yummier and tastier. Try their local drink 'Fenny' but not all love this drink.
We returned to our stay and end our day with street shopping at Colva beach. We brought few souvenir at very cheap rate (all thanks to our bargaining skills), some cool shorts and T-shirts at unbelievable price. For girls, you get really cool clothes at very less price. We shop cashew nuts with brown cover. Its tastier than the regular cashew nuts. You can also buy authentic cashew chocolates. Beware of the frauds as they cheat the tourists.
We returned our bikes and moved towards airports to catch flight for Bangalore. Tip before you move to Goa, Goans are really very friendly and helpful but there is exception everywhere.