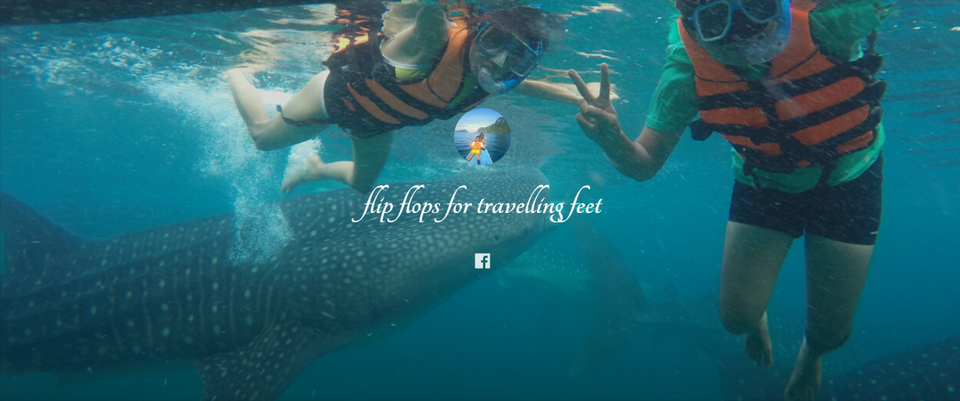 Visit https://flipflopsfortravellingfeet.wordpress.com/ to know more about backpacking in Philippines' 7 islands
Itinerary: Cebu – Bohol – Puerto Princesa – El Nido – Coron – Boracay – Manila
Reaching Cebu City from Mactan airport: You will get both AC bus and taxi (yellow and white) from the airport premises. AC bus has a good frequency to SM City Mall which is approximately 11 km from the airport. The AC bus ticket charges were Php 25 per person. From SM City Mall you can take a taxi to reach your hotel.
Where to stay: We stayed at Junquera Street, which is 5 minutes away from the Mid Town area with many restaurants and shopping facilities, 5 minutes away from top tourist attractions, such as Santo Niño de Basilica, Santo Rosario Church and Magellan's Cross, 15 minutes away from the major Shopping Malls (Ayala Center, SM City Mall). From the airport, it is approximately a 35-minute drive, and a 15-minute drive from the pier areas and bus terminals.
Few of the options: 1.) Elicon House & Cafe, 2.) Honey Hunt House
Also, throughout Cebu City you will find many 7-eleven stores.
Commute: It is easy to travel in Cebu City. You can either take jeepney, tricycle or hop on a bike taxi to roam around.
Things to do:
1.) Head out to Oslob which is approximately 120 km from Cebu City. Here you can do activities like:
- Snorkel with whale sharks: Snorkel with the giants for 30 mins. The experience is so captivating that you can't let your eyes off these majestic fishes.
- Dip in the pool of Tumalog Falls: The gossamer of water here compels to think that the water comes from meticulously placed sprinklers. Apart from the main pool, there is a small pool where you can enjoy fish spa in the woods.
- See the picture perfect architecture of historical landmarks ashore blue-turquoise waters
- Kawasan Falls: We haven't been there, however this one's a popular spot as well.
How to reach Oslob: We booked one-day group tour with KKday. The tour operator was ILINK. The charges were USD 65 per person. For whale watching, you will be picked up around 03:00 A. M. from your hotel and reach the whale shark watching point around 05:30-06:00 A.M.
2.) Visit Cebu City's tourist attractions:
- Sirao Garden: Garden on the slope of a hill, perfect for taking photos owing to its amusing landscaping and view.
- Taoist Temple: Temple with traditional Chinese architecture
- Tops Lookout: Viewpoint high above the city, it's best to visit during sunset. Ensure to book bike taxi or tricycle for a round trip.
- Temple of Leah: Elaborate Roman-style temple dedicated to Leah Villa Albino-Adarna
- Other: Fort San Pedro, Plaza Independencia, Basilica del Santo Nino, Magellan's Cross, Carbon Market
We took a jeepney to reach Taoist Temple from Junquera street. After which we hired a bike taxi for Sirao Garden, Tops Lookout and Temple of Leah. For these three places and return to Taoist temple the charge for the bike taxi was Php 800 for two persons. The total entrance fee for these four places was around Php 300 for two persons.
3.) Souvenir shopping: Buy souvenir t-shirts, magnets, trinkets, etc. at M. C. Briones St. (Prince City Hall, near Magellan's Cross). You will get t-shirts for as less as Php 100. There's a shop called Island Souvenirs nearby, although a little costly this shop has good designs. You can also find an outlet of this shop in all airports and major tourist spots throughout the Philippines.
4.) Other places to trade visiting Cebu City's tourist attractions for: We could not do these for lack of time
- Monad Shoal, Malapascua: Considered to be the Philippines' best shark dive site, it's also the only place in the world where you can spot and dive with thresher sharks every day. You need to have PADI licence to dive here. If you do not have one, you can enroll with a diving agency for open water diving course and get certified. However, this will require extra number of days. A Google search will lead to few diving operators/agencies like Thresher Shark Divers, Shark Diving Philippines, book your dive, and others.
- Moalboal and Pescador Island: Popular for snorkelling, Turtle Bay, Sardine Run and Kawasan Falls. Moalboal is about 2 hours 30 minutes hour drive (88 km) drive to the south of Cebu City. For more information check the page KKday.
- Apo Island: Head out for diving at Apo Island (different from Apo Reef). Apo Island is located off of Dauin, near Dumaguete (capital of Negros Occidental). To reach Apo Island, firstyou need to get to Dumaguete:
- Passengers travelling from Manila can take a flight to Sibulan airport in Dumaguete
- Passengers travelling from Cebu:
- Take Ceres Liner from Cebu South Bus Terminal to Dumaguete. Travel time is about 5 hours OR
- Take OceanJet from Cebu to Dumaguete. Travel time is about 4 hours.
- Take a bus/jeepney from Dumaguete to Malatapay, Zamboanguita (this is where the ferries leave for Apo island). Travel time is about 45 minutes.
For more information check the page Girls that Scuba. Note that there are many more diving sites in the Philippines other than the ones in aforementioned article, a simple Google search will get you to portals of dive operators.
Time of visit: November 2017