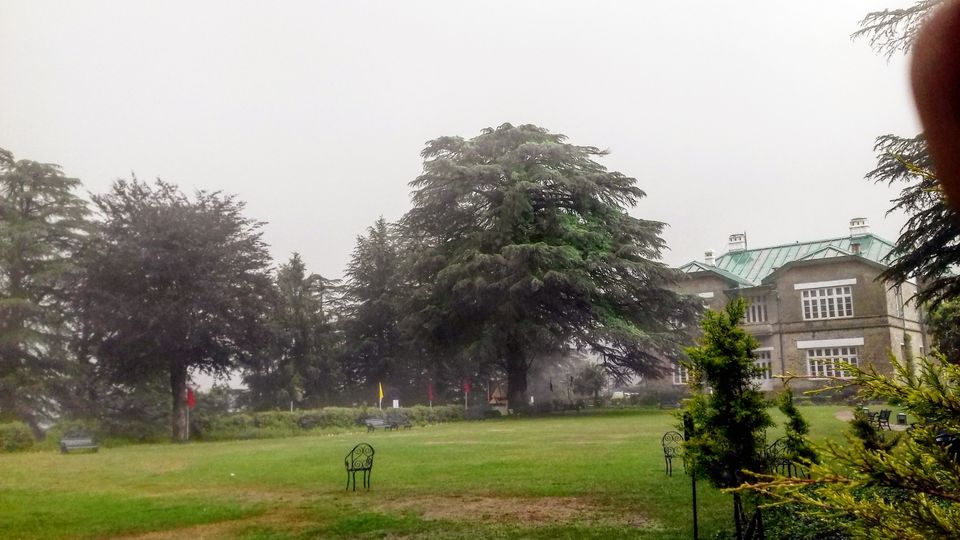 I went on a complete budget trip to Shimla and Chail with my boyfriend in June 2018. As Shimla is a place known to all and visited by many, I'll write about Chail as it feels like it was yesterday when we were there.
In the afternoon we took a bus from Shimla lakkad bazaar bus stand which took 2 hours to reach Chail. Buses from Shimla to Chail are frequent so you will not have any problem finding one. The ticket was approximately ₹50/person.
Chail is a small village approximately 50 kms away from Shimla.
So, we reached Chail in the evening at around 5pm and Oh My God! what a wonderful place it was, completely silent and away from crowd of Shimla and Kufri. This place is for those who want peace and want to get lost somewhere in silence of mountains. It is one of those few places which is untouched by many tourists.
On reaching there we searched for a hotel and finally we got a room for ₹1000/day. There are not much hotels and guest houses available so finding an accomodation is pretty easy and less time taking.
After checking into our hotel, we went out to take a walk in the smallest mall road I've ever seen :-P . We talked to the locals about places to visit in Chail, weather, tourism and things to do there.
After that we had our dinner in a local dhaba which was around ₹250 for two. We then went back to our hotel and ended the day .
Next day when we woke up, the weather was good not too much sunny and not too cloudy. But you can never trust the weather in the mountains.
After having breakfast we went to explore the World's highest cricket stadium. Yes, you read it right Chail has the world's highest cricket stadium.
Cabs are available to take you there as it is at some height but we decided to go on our foot.
So after taking many selfies and many breaks, we finally reached the stadium after 2-3 hours.
The stadium is actually playground of an army primary school.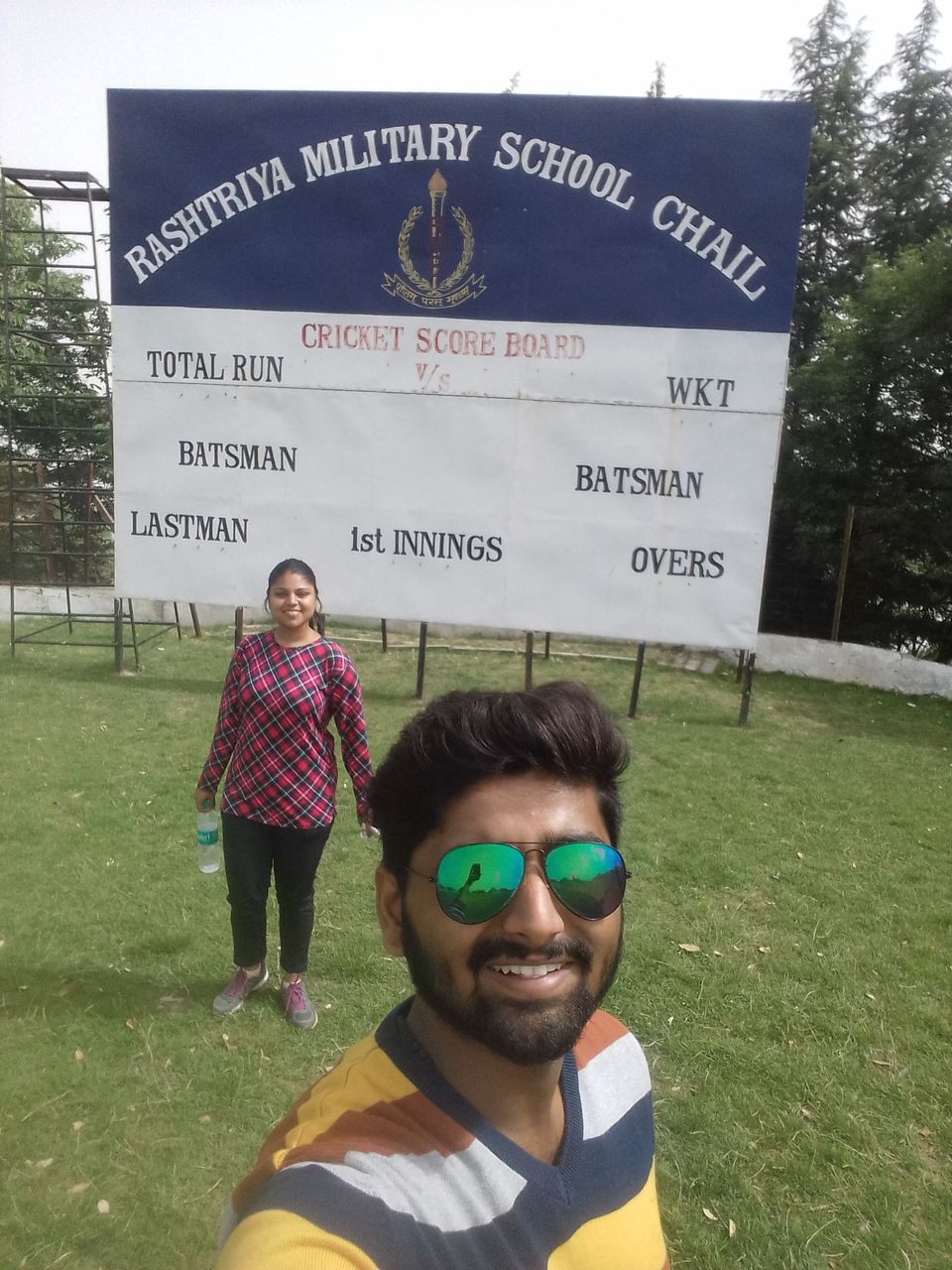 After spending some time there and playing with the kids, we headed back to our hotel as we were tired from the 3-hour walk and on our way back we saw a temple. We went inside and saw it was all empty except the pujari. We spent some time there, relaxed under the sun and went back to hotel.
After some rest and lunch we went to explore the Chail Palace in the evening.
Fun fact: The Rancho's house as seen in 3 idiots movie in Shimla was shot in Chail Palace.
The palace was at some distance from our hotel and again at a height so it took us around 30-45 mins to reach there by foot.
On reaching there we were awestruck by how beautiful it looked, on the outside it looked simple but inside it was huge and very royal. It is a must visit for all this who love to see antique and old handicrafts and love royal stuff. The half of the palace has now been taken over by the HP govt and has been converted into hotel.
After taking many pics we decided to sip some beer in the canteen of Chail palace. Amazing right! the canteen in, actually outside of the palace in the garden offer beer at₹250 and variety of snacks.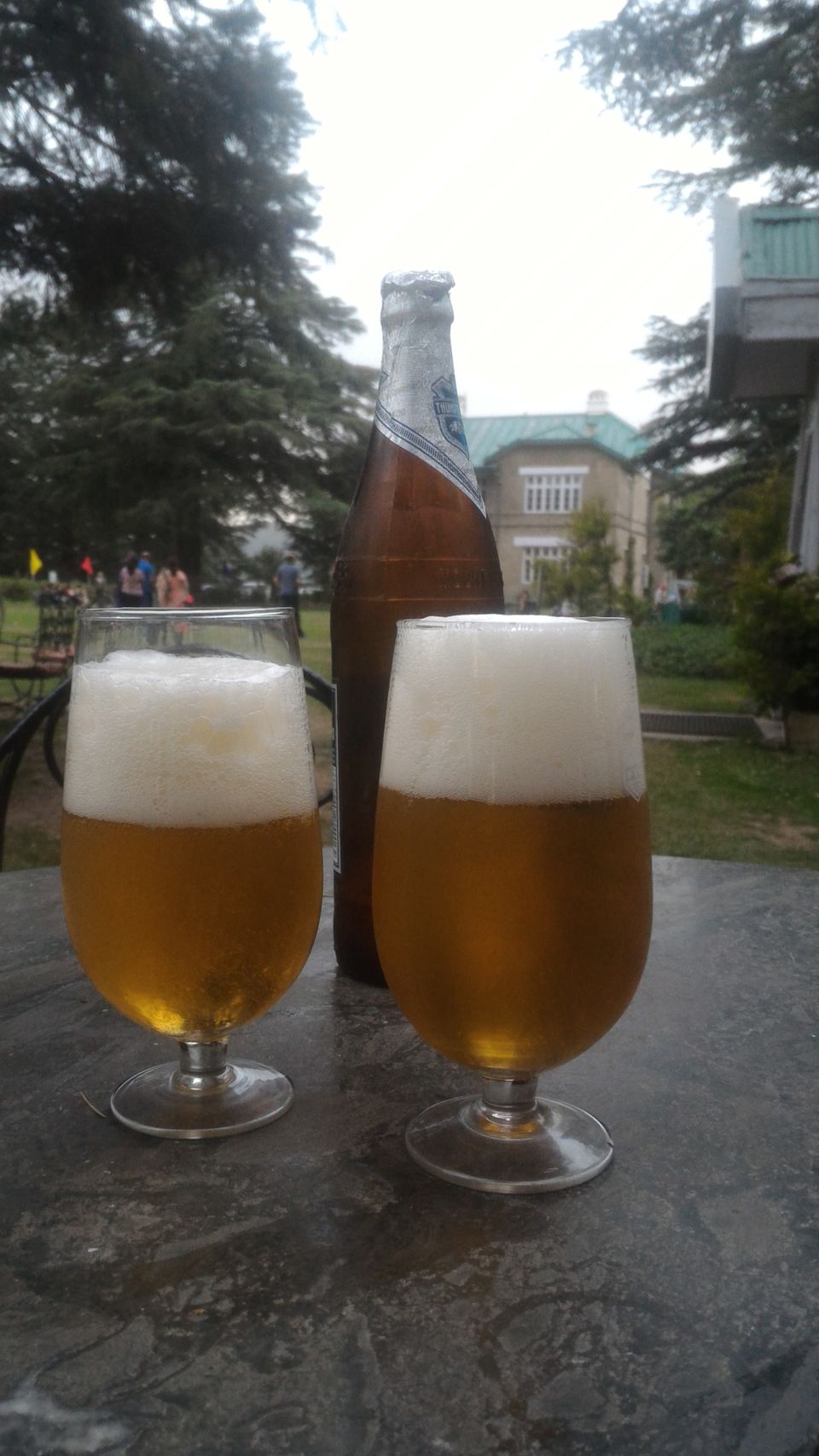 Suddenly the clouds came and it started raining heavily and the temperature dropped to 14°C. There was a thermometer placed in the palace.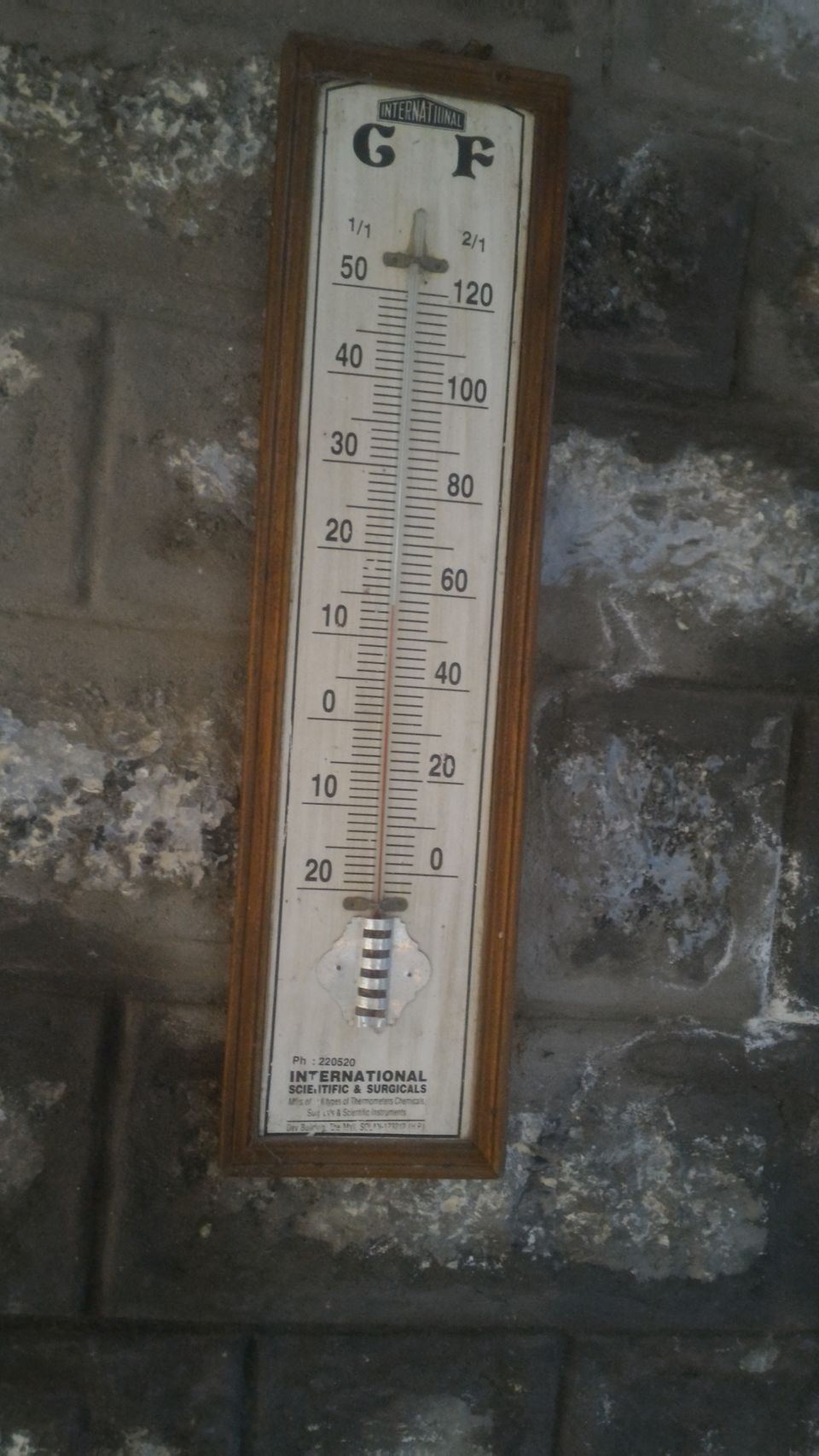 So we waited for the rain to stop and by the time it stopped it was pretty dark and we rushed towards our hotel and were a hell lot scared as it was dark, cold and quiet and no vehicle was available to take us back.
We finally relaxed when we reached our hotel, had dinner and slept.
Next day in the morning we witnessed that it had rained heavily all night long and the weather was clear. There were no clouds, only blue sky.
It was the perfect time and weather to visit Kali da Tibba. There is a temple in Chail by that name which is at a great height and was built nearly 13-14 years ago.
We hired a cab for ₹200 which took us to the temple. Due to rain and storm last night the route was pretty damaged and we were thankful that this time we took a cab as walking by that route was going to be very tough.
We reached the temple in around 15 mins and now this time I'm speechless by the view it offered. A 360° view of the mountains, only mountains and clear sky till the point where your eyes can see. What else can you ask for. It was windy and cold up there. I'm sharing few pics of the temple.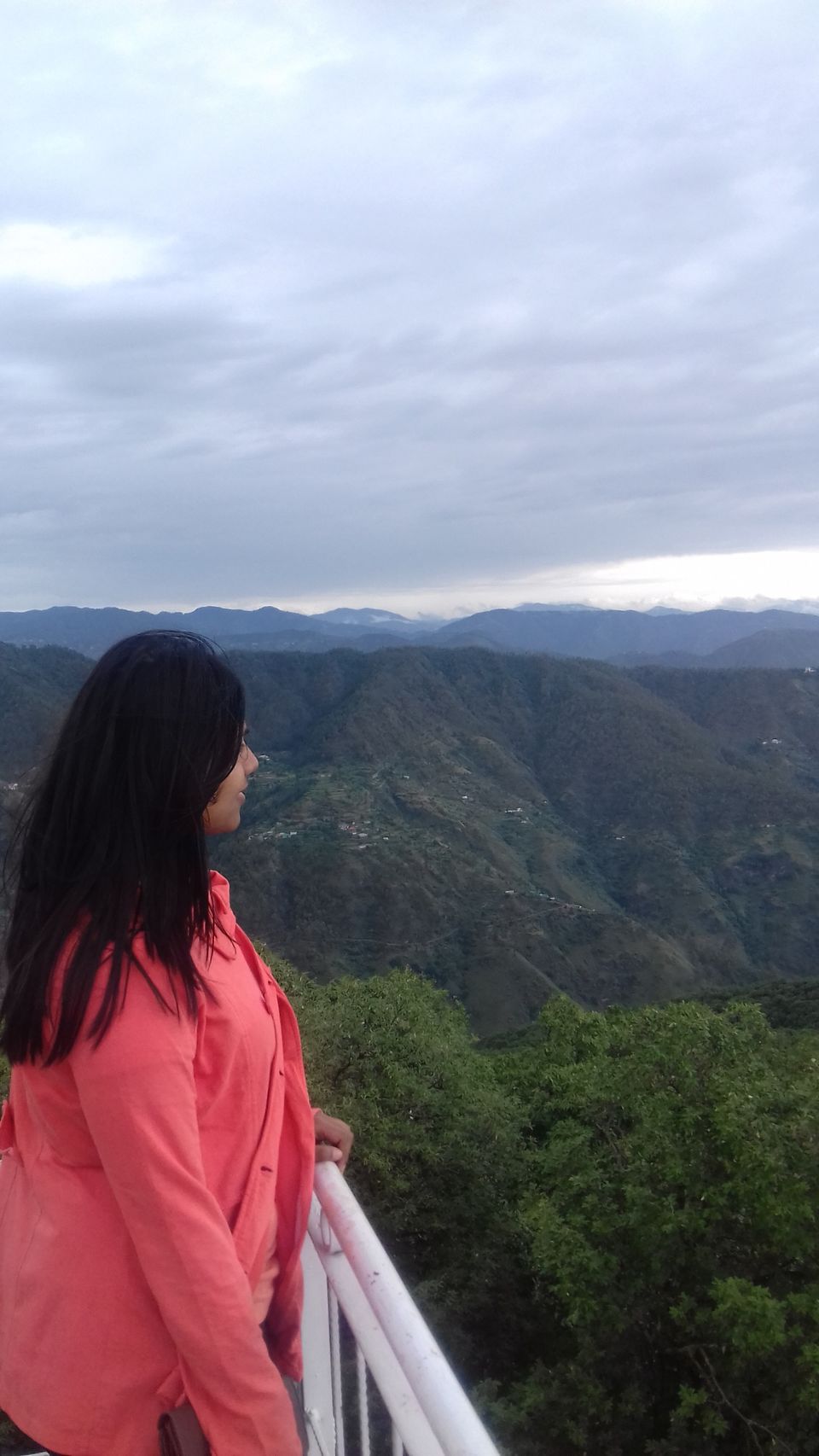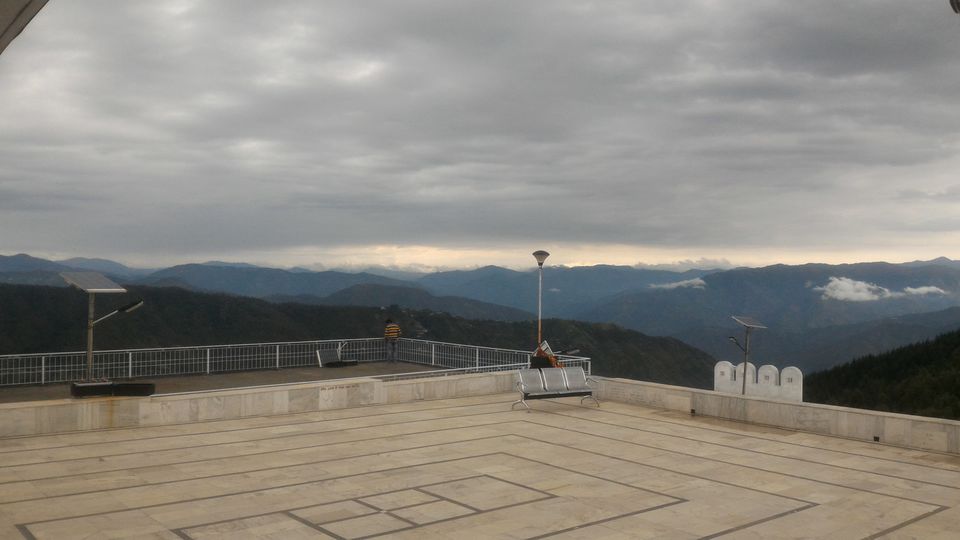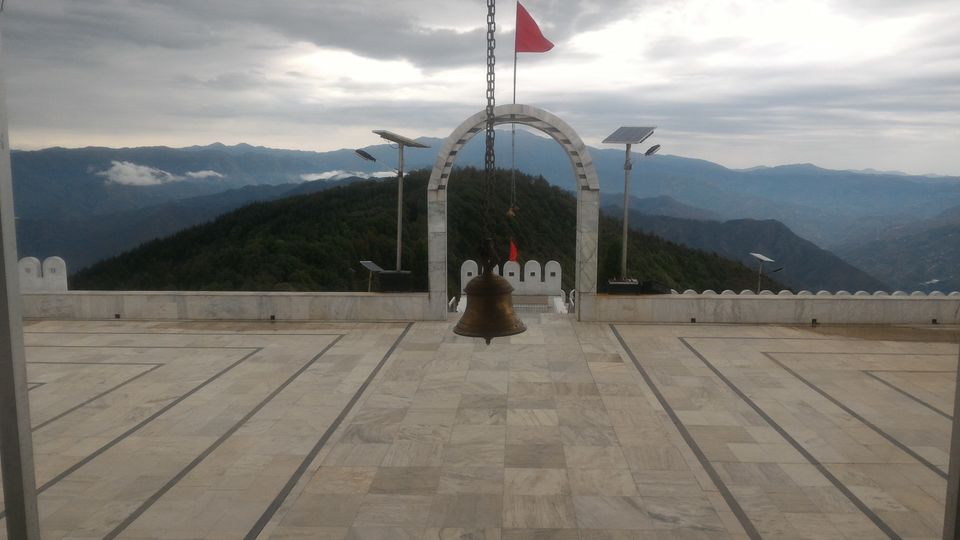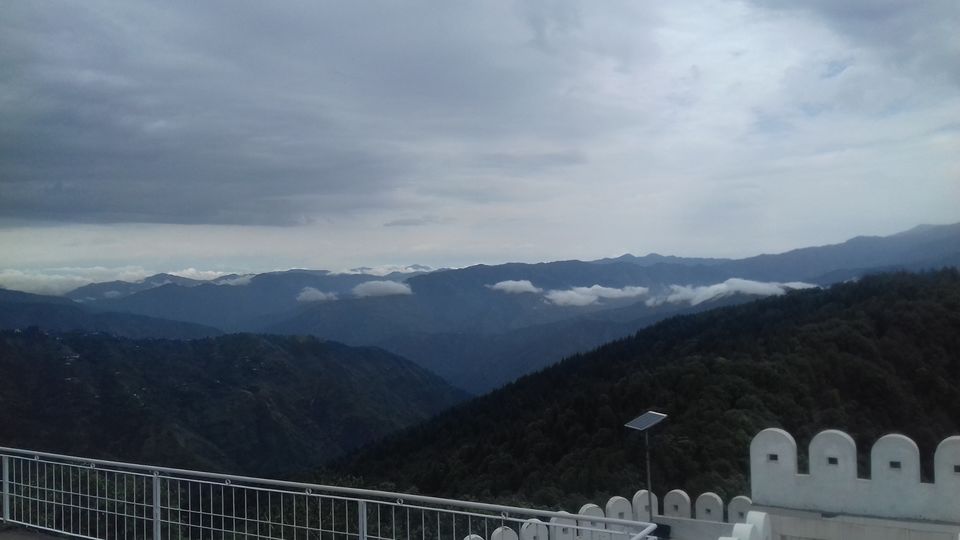 So after praying and taking dozens of pics we headed back.
We had to leave the same day in the afternoon so we didn't have time to go to the wildlife sanctuary there.
There is a Gurudwara near the bus stand so while waiting for our bus we went to Gurudwara.
And finally we boarded our bus to Shimla and from thereon to Delhi.
So, it was our trip to Chail of 3 days where our total expense was around ₹4ooo. Entry everywhere is free, you will spend only on accommodation and food where you can easily save.
I hope you enjoyed reading it as it was my first ever blog. 😀