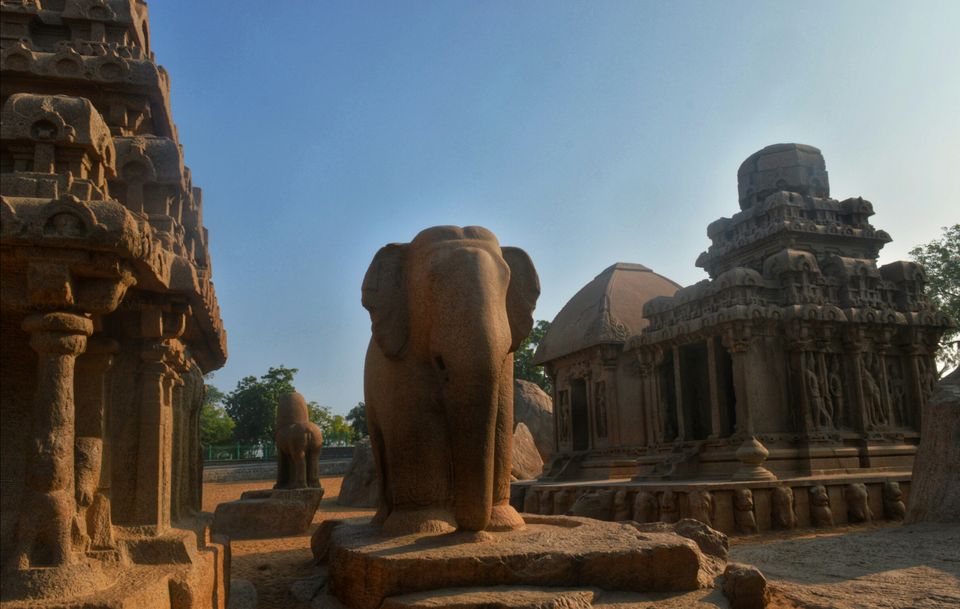 With Mahabalipuram or Mamallapuram, as the locals prefer, I've a bitter-sweet experience.
I'll clear the air about the bitter one first. It was so because I had decided to skip Mahabalipuram and directly head to Chennai from Pondicherry. But me being me and my travel instincts playing a major part, I reversed my decision and thus began my love affair with this quaint little town.
Lesson - Always follow your travel instinct cause it's 99% right or else you'd miss the best travel story you'd every have to share.
It being a hurried decision to visit Mahabalibalipuram, I reached there at the oddest of timings - right when all the monuments were about to close i.e., 5:30 pm. Cursing my luck and also my ignorance to not having researched about the place before reaching there, I strolled along to find a quiet place to enjoy the sunset. Then went to the beach and let the waves play their magic.
Here's where a boring wander took a rather interesting turn. I was having some tiffin at a little restaurant when two foreign nationals entered and occupied the table next to me. And one of us (an Indian) dared to tell them that whenever they travelled through India, they shouldn't drink water unless it's bottled mineral water. I was about to warn them about the misconception when one of them started to shout at the *good adviser* for spreading lies about this country. I felt proud because at least a foreigner knew what was true. The next minute, we were discussing travel and sharing stories.
It seems they were staying there for a couple of days and knew some places unknown to the *tourist* eye. So we tagged along the streets talking about topics ranging from sea shells to Seychelles. They told me everything about the town - Monuments, Directions, Shopping, etc.
Thanks to the information I gathered, early next morning I could witness one of the best sunrises, visit the Shore Temple, The Pancha Rathas, Light House, Krishna's Butter Ball, Arjuna's Penance, Krishna Mandapa in quick succession and do some shopping for shell decorative items. All in good time so that I could reach Chennai in time for my train. Thanks Martin and Paul.
I'll hold this place very close to travel heart forever not because it has great views, stupendous monuments or historical importance but for the stories I brought back home.
Logistics - Mahabalibalipuram is well connected by road. Regular buses from Chennai and Pondicherry on the ECR make it an easy destination.
Affordable stays are available to north of the Shore Temple. Even exotic luxurious hotels are plenty.
Happy Travelling.