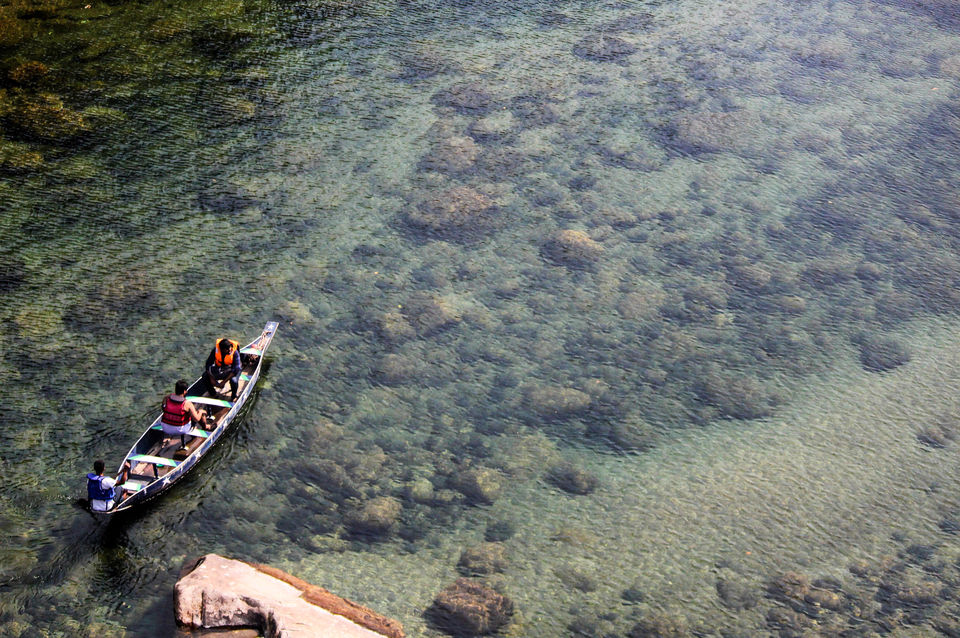 I visited Meghalaya aka sohra in the month of jan-feb this year.
Cherrapunji been the high altitude town of the northeastern state of Meghalaya famous for its live root bridges, beautiful waterfalls, Un explored spots. It is also the wettest place in India receiving highest amount of rainfall every year.
In my complete 15 days trip I spent my most beautiful days camping by the river umngot in the village shnongpdeng - the village where the boat floats in the air.
Umngot is the unknown cousin of the river dawki which is by this time has become famous Instagram place.
Shnongpdeng is a little off beat and less explored place. With the popularity of dawki it's usually crowded with tourists at the same time umngot has the facility of camping by the river and other adventure activities like cliff diving, scuba, boat ride kayaking and of-course if you are a skilled swimmer you can take a peaceful dip in the water.