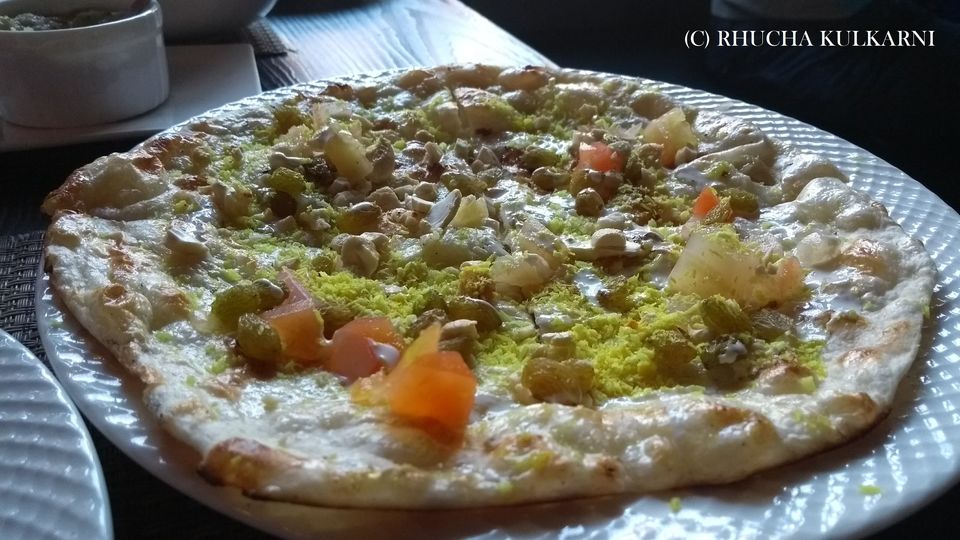 The Crown of India is sure known for its stunning Himalayan sceneries, but what truly rings a chord with the heart (or rather with the stomach) is the rich, mouth-watering fares. Delectable delights await the ultimate foodie, mind you, Kashmiri fare is not for the light-hearted or the light-appetited. Heavily garnished with fresh spices, the world-famous Kashmiri dry fruits and heavy Mughlai-style gravies, Kashmir is known to be meat-lover's paradise. This does not mean that vegetarians should live in dismal abscondence, for famous vegetarian dishes have found their flavourful origins in these lands.
The variety of cuisine embodies Kashmir's eclectic ethnic mix- the Kashmiri Pandits one on hand and the Muslim communities on the other. Locally called as kashur khyon, it is best to sample a bit of both to get a literal taste of this scenic state. You may find it simply impossible to decide which one is better- the no-garlic no-onion turmeric and yogurt laced Pandit dishes, or the rich and elaborate Muslim preparations enhanced with aromatic spices. Each plays its own charm on the palette, the stomach and ultimately the heart, leaving you life-long aficionados of the Kashmiri food experience. But to reach that pinnacle of culinary ecstasy, one needs to know what to sample and savour, and where to sample and savour it. Embark on this culinary journey by sampling the right way, with the following foodie's guide:
1. Kickstart your mornings with Tsot bread and noon chai: Don't be taken aback by the pinkish hue of this steaming beverage served off street stalls. Noon in Kashmiri means "salt" and a muddly mixture of green tea, milk, salt and bicarbonate of soda is sure to give you a heart-warming hug in the Kashmiri winters. It is called "Sheer chai" by Kashmiri Pandits, and is a standard morning fare to get one up and going. Best had off the street stalls of Lal Chowk or Dal Gate, one can enjoy a café-like noon chai tasting at Chai Jaai - Tea Room. Do not forget to pair your steaming noon chai with traditional tsot- a rounded Kashmiri bread sporting sesame seeds, or a generous helping of baqerkhani- puff pastry from one of the many buzzing bakeries.
2. Indulge your every sense with a lavish royal meal: Wazwan is the Kashmiri royal meal constituting 36 courses. While non-vegetarians can revel in the succulence of well-cooked, melting lamb delicacies, vegetarians too can appease their taste buds with unique preparations. Mughal Durbar offers a full spread of both, so be prepared to indulge in a long lunch while relishing every bite. Non-vegetarians can dig into portions of signature-style Rogan Josh, a mutton curry, while enjoying mouthfuls of crispy tabakhmaaz or fried spare ribs and seekh kababs. Those who love hot and spicy fare must not miss the Rista or meatballs in fiery red curry. A more mellow culinary experience is got in Yakhni, a meat preparation with yoghurt and methi. Generally, the last of the Wazwan main course is the famed Gushtaba, pounded meat balls cooked in yoghurt.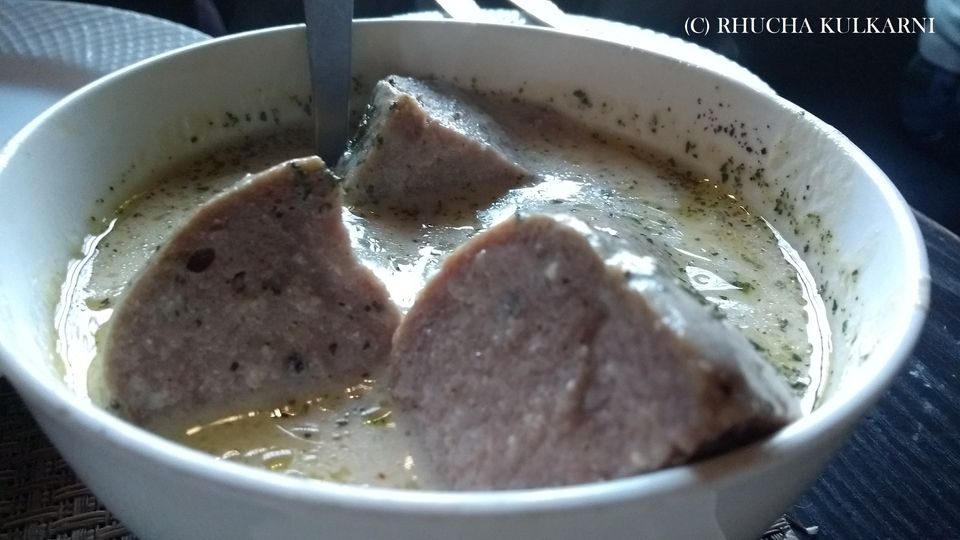 Vegetarians have lot to experiment with too- Kashmiri Naan and Kashmiri Pulao both are a hearty meal, sprinkled with generous portions of nuts, dry fruits, pineapples etc. A great place to try these is Ahdoo's. Or opt for some local fare like the Haak saag- a green leafy vegetable that is locally grown, or Nadir-haaq- lotus stems cooked with Spinach or Radish). Vegetarians can also opt for the well-known dum aloo- slow-cooked potatoes in yoghurt and eat to their heart's content! The Kashmiri's love to dine in style, and it is only just to make way for the Kashmiri way of life by arriving for such as royal meal on absolutely empty stomach! If you are staying in the famed Kashmiri houseboats on the Dal Lake, it is best to inform them in advance; some houseboats can prepare Wazwan for you on the houseboat itself.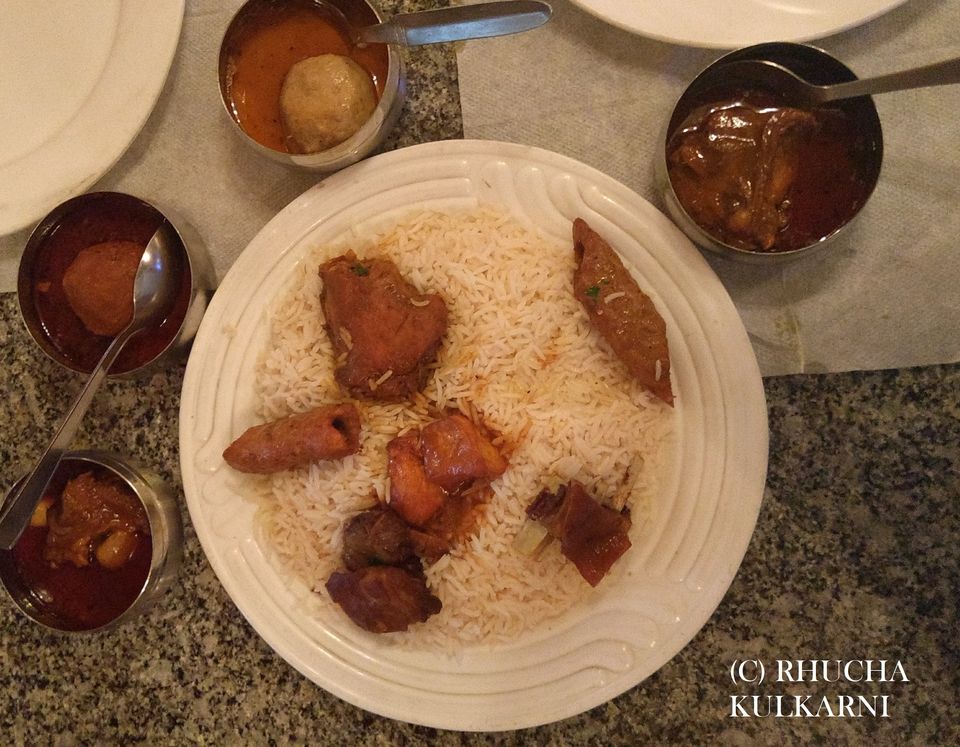 3. Welcome lazy evenings while sipping piping hot Kahwa: All that grease is best followed up with some lazing around with a piping hot cup of Kahwa. If you have the appetite, you may want to add some spice to cool evenings with lotus-stem pakoras.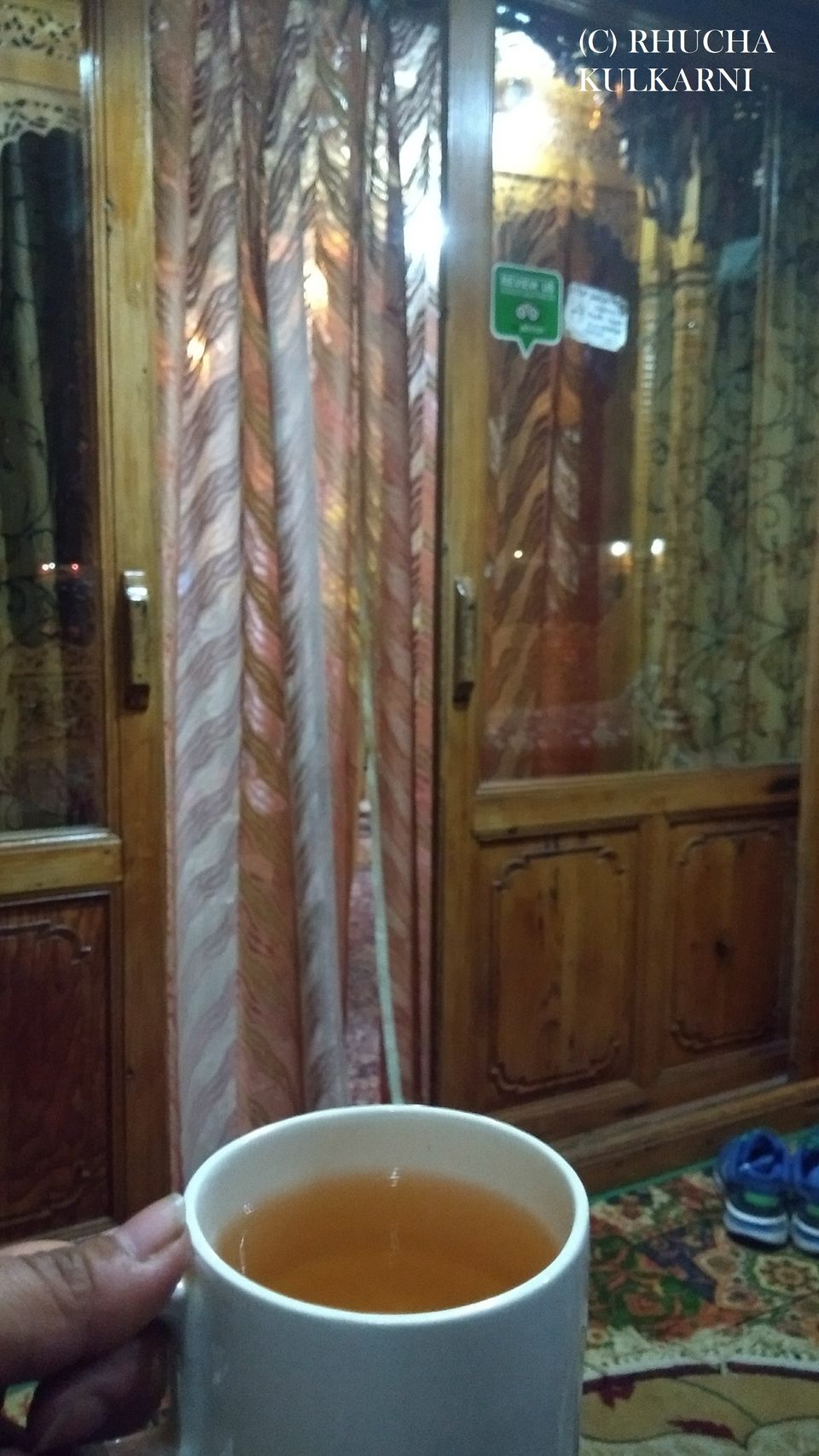 4. Dinner with a different taste: The beauty of Kashmir is in its mix of myriad cultures. While mainstream Kashmir has a heavy Muslim influence, the Ladakh region flourishes under a Tibetan touch. Lhasa restaurant is great for a twist in the taste and tale- a quiet Tibetan dinner while one looks out onto the dancing reflections on the Dal Lake. Warm up to the chilly cold with a bowl of Thukpa- an endearing mix of noodles, veggies and Tibetan spices or savour a light meal of spicy momos. Or if you still want to indulge in authentic Srinagar food, head towards Khayam Chowk and embark on a street-food experience with lip-smacking tujj or Kashmiri kababs from the tandoor range. Polish this off with some decadent phirni-a type of pudding or Kashmiri Shufta- a mixture of Dry fruits and spices coated with sugar syrup. Best had in authentic local restaurants.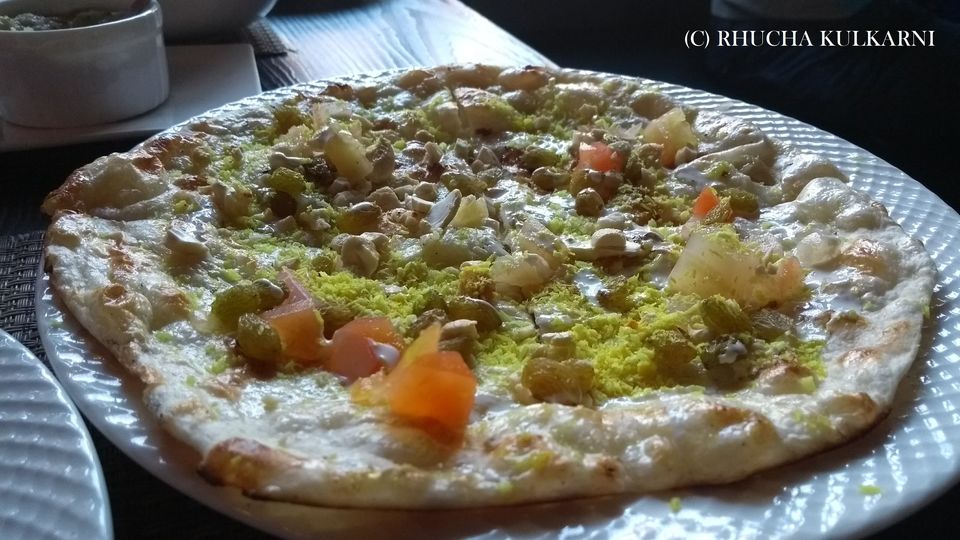 Srinagar is one location where the wafting aromas will make your stomach constantly rumble, and you will be transported to a different world- a world enriched with irresistible flavours. It is these flavours that add much flavour to Kashmiri life, food forms a very integral part of Kashmiri culture and social life as well. The best quality of dishes is often seen in Kashmiri weddings, where Kashmiri hospitality overflows with food and more food! But for those of you for whom getting invited to Kashmiri wedding is a distant possibility, you can very well seek spicy succour in the above Srinagar eateries!