Sometimes all you need is a break from the humdrum of life to rejuvenate your mind and body. The Destiny Farm Stay Ooty is one such place to stay. Tucked away in a pristine, untouched valley of Avalanchi, Destiny is set in the Nilgiri biosphere, 25km from Ooty. This place is devoid of televisions and mobile networks and is a perfect place for a social media detox. You can even bring your pet along!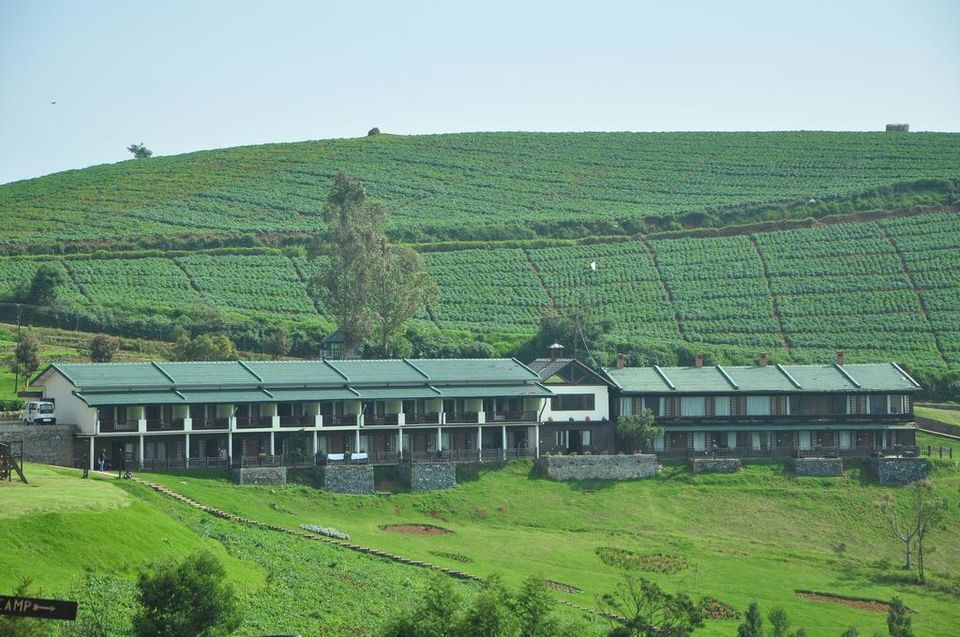 Ideal For
This secluded farmstay is perfect for a family getaway where you can indulge in various indoor and outdoor team activities. It's also a great escape for couples looking for a quiet, romantic time together.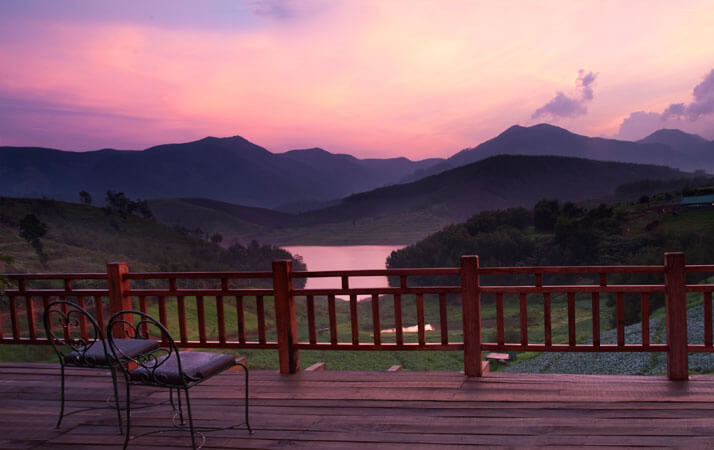 About The Destiny Farm Stay Ooty
A property of the Littlearth Group, Destiny The Farm Resort is a unique resort set across two hills and a lake, amidst the wilderness of the Nilgiri biosphere. With a spa, horses, a working farm, and loads to do, the Destiny Farm Stay Ooty is a holiday experience unlike any other. A stay here gives you a real experience of being at a farmstay, along with a wildlife adventure to go with it.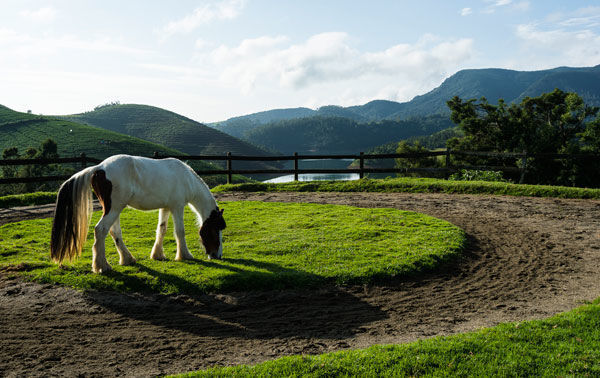 You will be greeted with lush green hill vistas from the room windows with the exteriors reminding you of The Shire from The Hobbit and The Lord of The Rings trilogy. The wooden-floored rooms with country furniture and fireplaces will make you feel like you're living in one of those secluded farm houses mentioned in children's fantasy books. Destiny offers five types of rooms which are Standard Rooms, Deluxe Rooms, Superior Rooms, Luxury Rooms and Honeymoon Suite.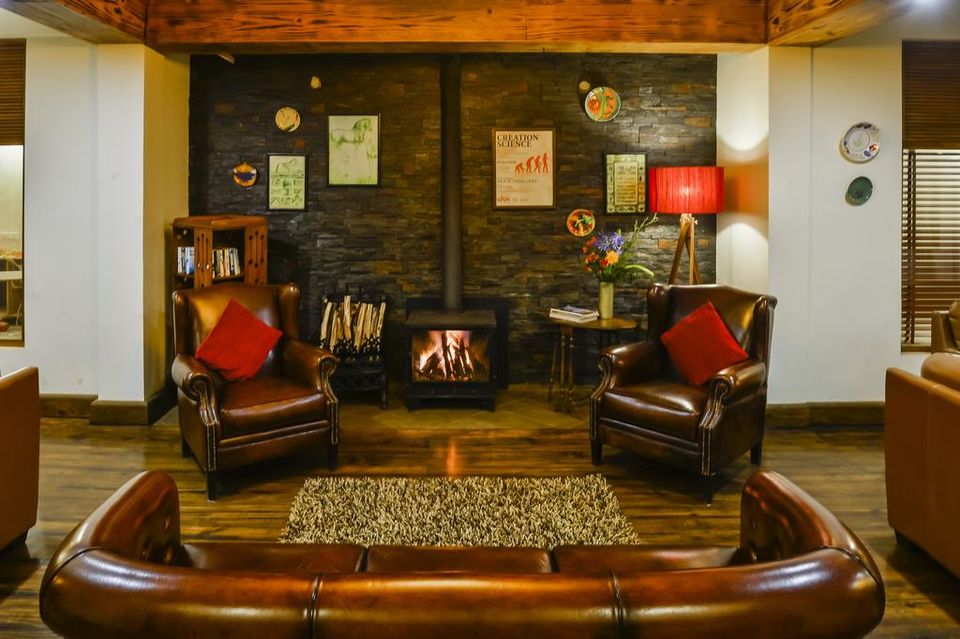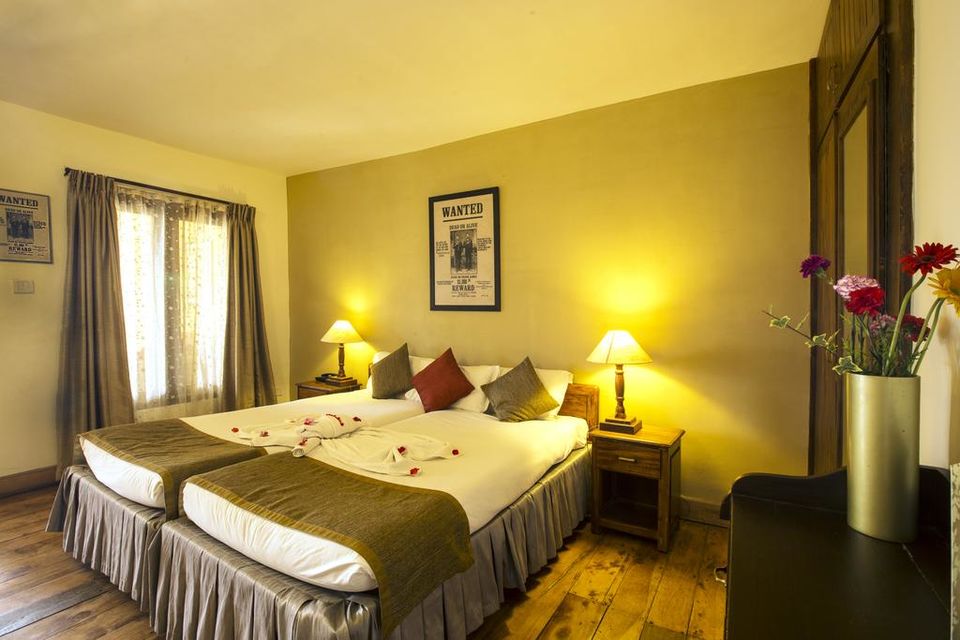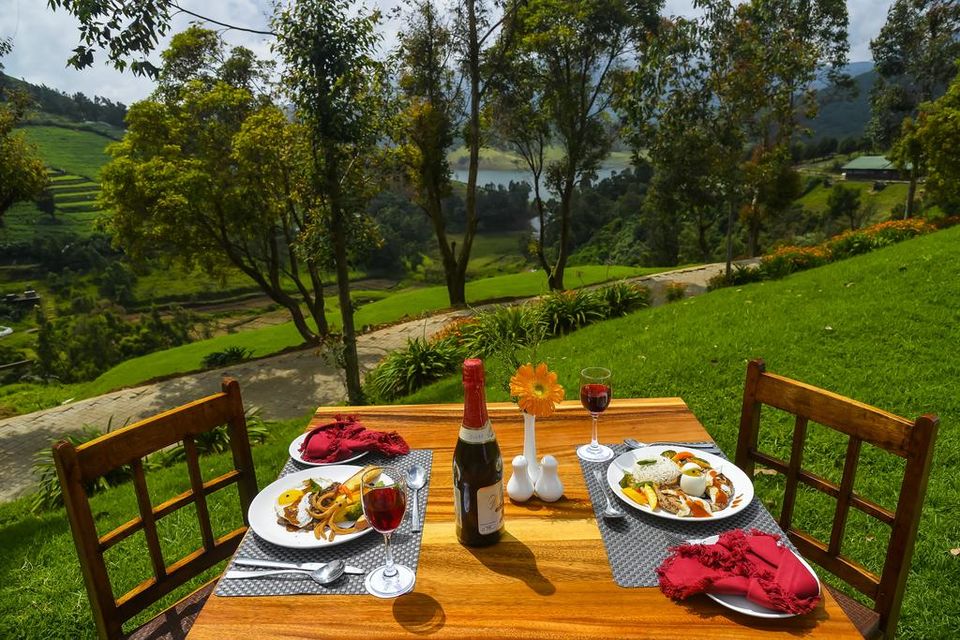 The cost of the rooms range from ₹7,000 to 8,000 for a standard room, around ₹8,000 for a deluxe room and ₹9,000 to 10,000 for a superior room. This includes breakfast. The costs are for a double bed.
Food
The two restaurants at the Destiny Farm Stay Ooty offer a variety of cuisine to try. The meals are cooked with fresh vegetables and herbs that are picked from the farm. Although the restaurants are a bit on the expensive side, you can't really go anywhere else to eat since the resort is isolated from the main city.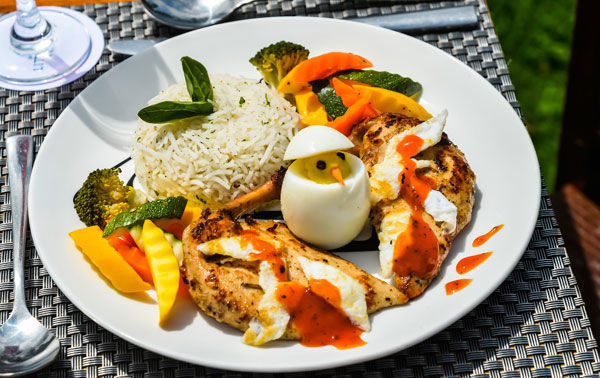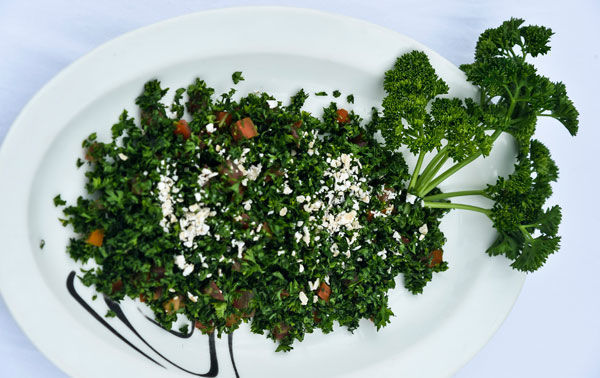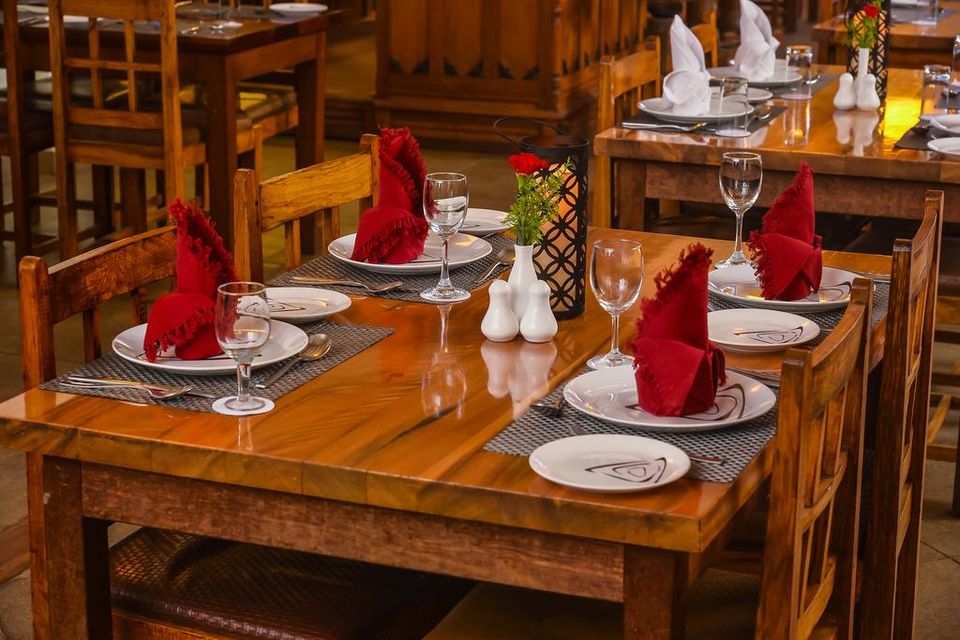 Best Time To Go
Ooty is a year-round destination since it's pleasant even in the summer. However, the ideal time to visit is between the months of April and June and September and November. July to September is monsoon season in Ooty and should be avoided as it can ruin outdoor plans.
Activities To Do In And Around The Resort
Relish your favourite book in the cosy lobby or enjoy indoor games to get your blood going
There is a game room which provides various recreational activities such as table tennis and foosball. You can also read a book in the lobby or catch someone strumming the guitar every now and then.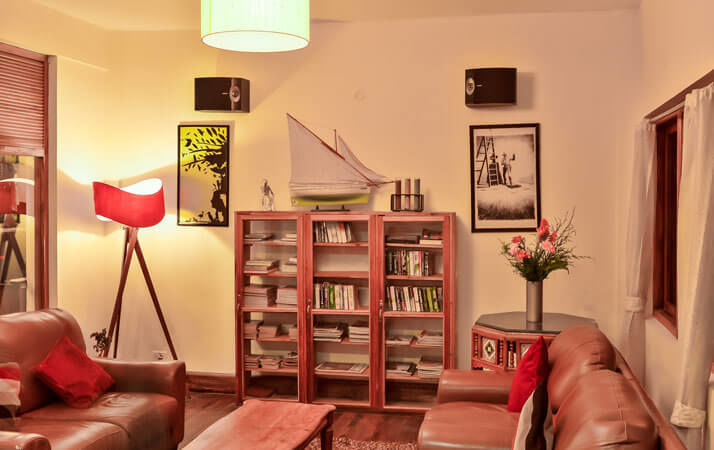 Grab some munchies and learn something
There is a theatre room where films about nature are shown. These are not only educational, but also make for fun learning with kids when you just want to stay indoors.
Engage in some adrenaline pumping activities
There are numerous activities to do here including rappelling, valley crossing, outdoor games, golf putting, hiking, camping, fishing and horse riding with lessons from trainers.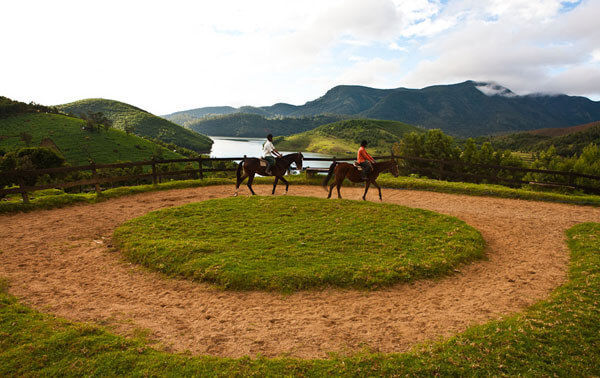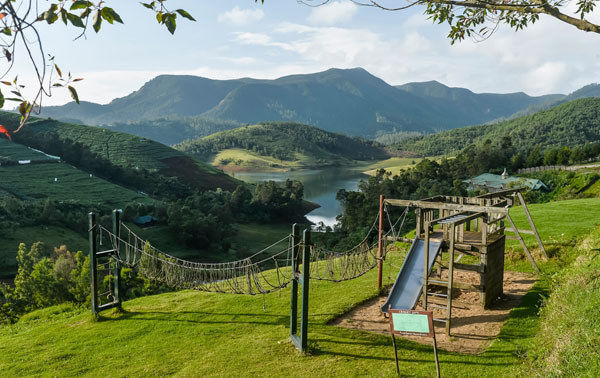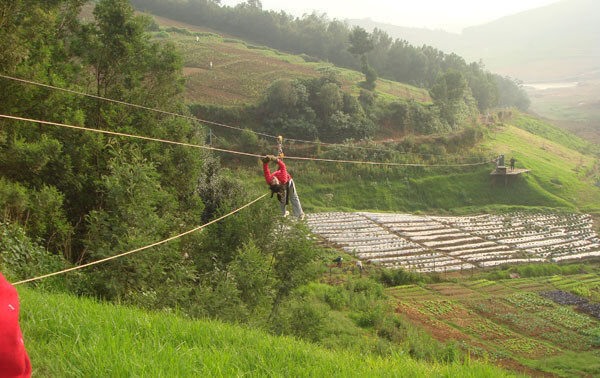 Destress yourself
The Unwind Spa and Restaurant in the resort is the perfect way to relax the body, mind and soul. Set close to the lake, it offers a scenic view while you are getting a Swedish and Balinese massage, a body wrap, treatments, or any of the other beauty therapies offered.
Get your hands dirty as you learn to farm
The Destiny Farm Stay Ooty is a completely self-sufficient farm that employs state-of-the-art, eco-friendly methods of cultivation. A variety of herbs, fruits, vegetables and spices are produced here. You will encounter a stable full of horses, a dairy full of cows, a hutch with rabbits and guinea pigs, geese, sheep, a couple of watchful dogs while you learn about farming practices, and try your hand at farming as well!
Pack a bag and have a picnic by the lake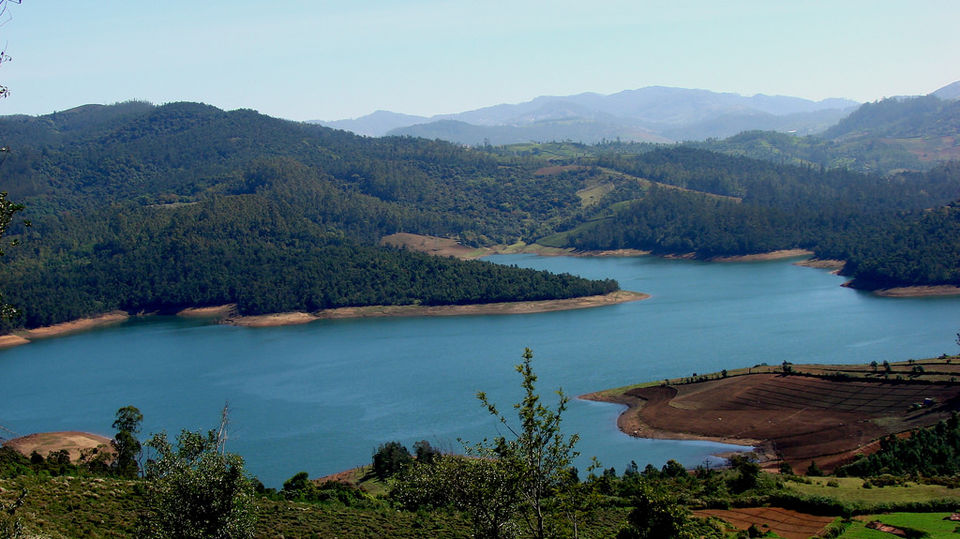 Emerald and Avalanche are two quiet lakes near the resort with very few people around. You will be amazed by the crystal clear water at the lakes. Though there is no boating here, but you can picnic by these lakes while relishing the charming views.
Getting There
By Air: Coimbatore Airport is the nearest airport from Destiny, situated 106km away. Once you reach the airport, you can take a taxi or bus to Ooty, The journey from the airport to Destiny will take you three hours.
By Road: You can self-drive or catch overnight buses from Bangalore, Chennai or Mysore, as Ooty is a famous tourist hub and there are plenty of buses running to this destination everyday.
By Train: There are trains from Chennai, Coimbatore, Mysore and Bangalore connecting Mettupalayam Railway Station, which is 40km away from Ooty.
You may feel the price to be a bit on the higher side, but the experience is completely worth it and you will cherish the memories forever. Book your stay, now.
Have you ever stayed at an incredible property like The Destiny Farm Stay Ooty before? Share your experience on Tripoto and inspire others.
Frequent Searches Leading To This Page:-
destiny farmstay ooty price, destiny farmstay ooty packages, adventure resorts in ooty