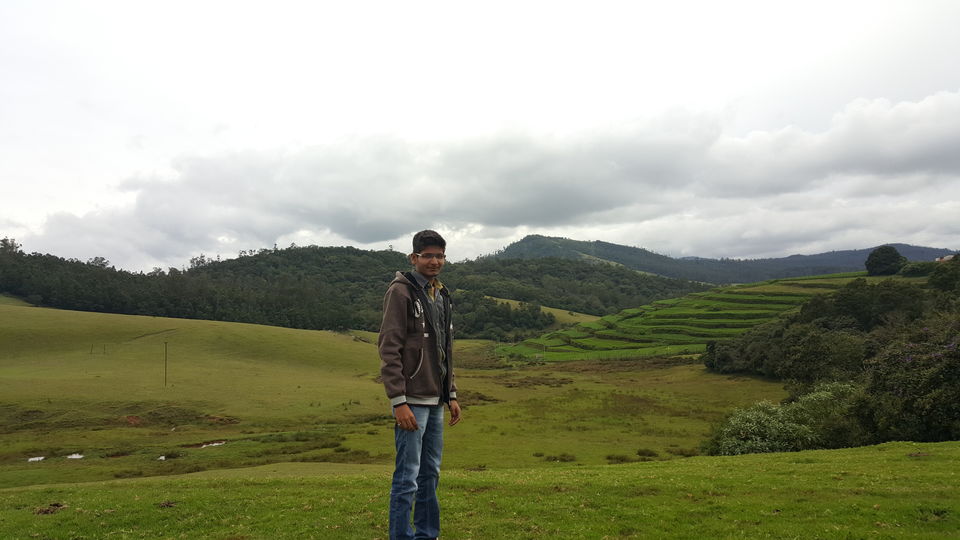 This place is a true gem situated in the southern part of India. Ever been to Scotland? Picture the exact same wrapped with tea gardens that stretch across the mountains like a green carpet of velvet.
Ooty holds the perfect mix to help you detox from stress and add to your travel diary. From the beauty of Eucalyptus trees to the serenity of picturesque mountains, Ooty has got it all covered!... covered with the gardens of tea plantations too! :P
Based on my experience, let me share some valuable tips to help you plan your trip here...
How to reach Ooty?
Rail:
Mettupalayam is the nearest major railway station.
From there, you can catch a toy train that will take you straight to the hill station in about 5 hrs. (Recommended if you are with your family and kids)
Road:
(Recommended)
Hitting the roads to reach this place can be one of the best things about this trip.
Ooty is well connected by roads to Bangalore, Mysuru and Coimbatore.
If you are coming from the north side, i'd prefer you to take the Bangalore-Ooty route. The breathtaking views of Bandipur National Park on the way will leave you awestruck!
Air:
Nearest airport is Coimbatore. Then it's a 60km journey to Ooty by car or bus.
Best time to visit:
Generally, months between Feb-June are said to be ideal for a visit here.
My say- The above stated months are peak months for tourists, which means you will get overpriced hotels and chaos of the crowd.
Visit during the months of Oct-Jan. During this time, Ooty is enveloped with fog, mist and cold which gives the place a stunning perspective and is a treat to your eyes!
During my visit in November, the fog, cold and slight rains made it look like Ireland! Trust me, it doesn't get better than this!
Where to stay?
During the peak season, hotels can be expensive. Try booking your hotel well in advance before reaching here as it can be cheaper and better too!
Club Mahindra Derby Green
I chose this due to its proximity to main market and other attractions of the city. Situated on the steep of a hill, it came with a great view of the town too. This is a comfy and great place for stay and didn't burn a hole in the pocket. Being a Club Mahindra hotel, you can use your Club Mahindra membership here.
Suggestion: Book this hotel on GoIbibo. They usually offer the best price.
Things to do
1. Tea Gardens
It's a must that you visit the tea gardens and the tea factory here. It's literally impossible to leave this city without having the aroma of tea.
2. Dodabetta Peak
The highest peak of the hill station will give you mind-blowing views of the whole town. (You can skip this if there's fog and rain)
3. Lakes
There are many serene lakes that elevates Ooty's beauty.
Pro tip: Get into conversation with the locals, they will help you choose the perfect lake according to the season.
4. Waterfalls
The Pykara falls near Ooty is the one you'll hear about the most. Since it was the month of November, the falls was dry.
Luckily, i got hold of a local guide who took me to a waterfall which runs water all year round. It didn't have a name, but was situated deep in the woods connected by a dirt road. One of the few occasions where Google maps lost its way! What an experience it was!
5. Thunder Park (Situated near Emerald Lake)
When i first heard the name, i though it maybe one of those conventional parks, but boy... i was wrong!
This place is a MUST VISIT!! For about Rs.300/- per person, they give you one time access to all of their attractions (you can also buy separate ticket for each attraction as well) like mirror maze, camera museum, 5D movie and vortex illusions.
My mouth went wide open when i entered the Big Foot Dinosaur park. The first thing that came to my mind "How did they manage to bring these big monsters here?". Giant moving dinosaurs that look more than real!
No matter the age, this is not the one to be missed in Ooty.
My Restaurant pick-
Quality Restaurant (Church Hill Road)
As the name suggests, the food was of the highest quality and rates were reasonable too. They have buffet options as well which can be handy if you're in rush and want to have quick bites.
You cannot describe each essence of your travel experience in one piece, but here's the best i could help to make yours better than better! If you have Ooty in your bucket list, it's time to bring it on your Instagram wall!
A town where beauty and serenity resides!