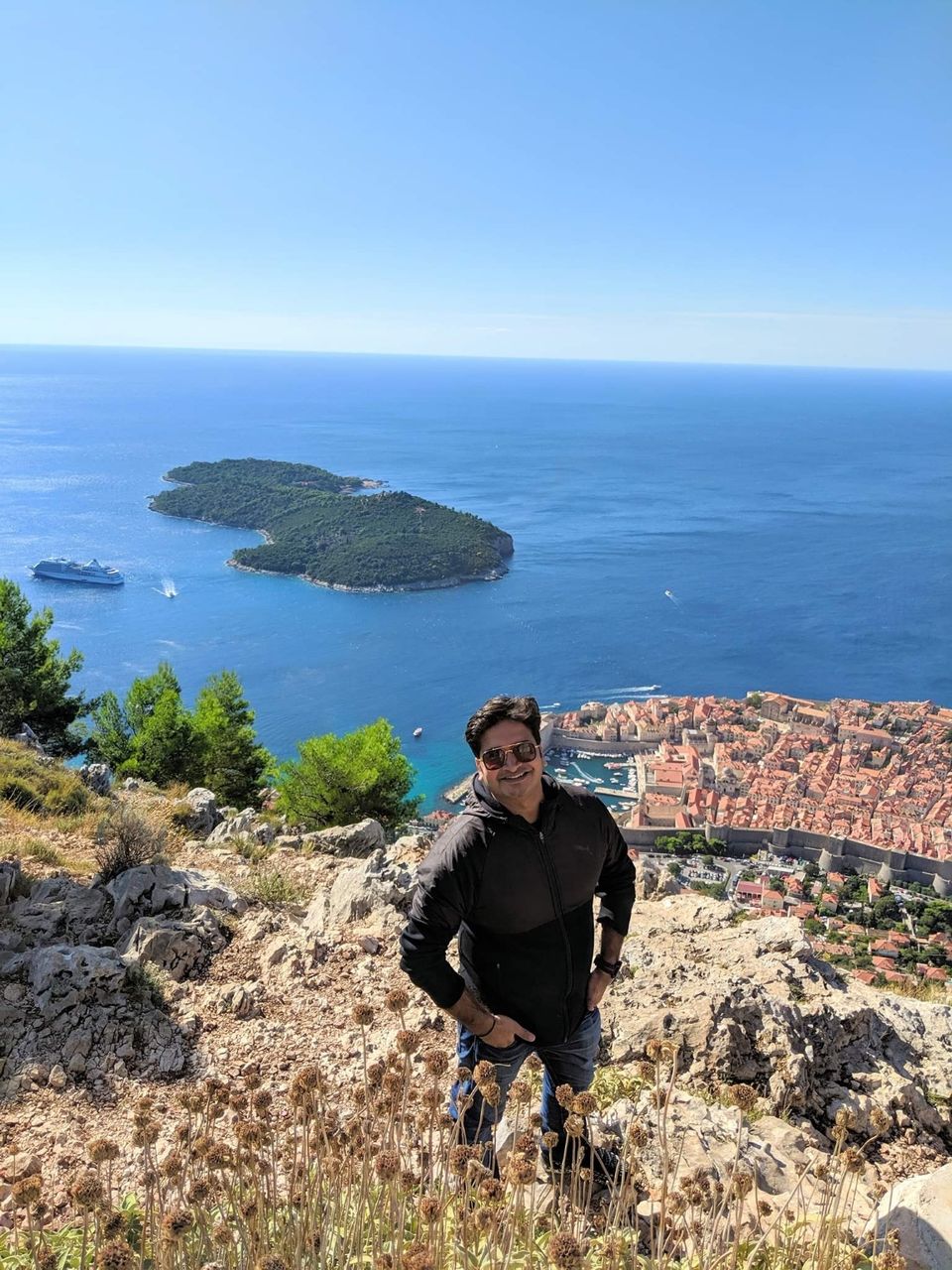 Chapter - 3 , Volume 1 💓
Dubrovnik - Croatia 🇭🇷
September 2019
In continuation of Chapter 2 - Amsterdam ....
I wake up early even after sleeping hell tired and beer drunk at 3 AM but this air , feel of travel and atmosphere around is no less than "Red Bull" that I knew I would not get this day easily again and I need to live it today ....
Probably like always I again reminded myself " No Pain - No Gain " ..
My hostel was behind the lane of Manneken Pis Potato 🍟 . Like last day I started my day again with my small pack of fries with mayonnaise and ketchup . While writing this I feel like having it right now as well but anyways probably next time - may be in February / March . Good thing about coming here in morning time is that you get away with 2-4 people ahead in billing and by the time it's 1-2 PM then you have to wait for at least half hour to get your turn even when these staff works like a speed of light .
So I paid 5.5 Euros for small pack and I was wondering how many packs sold in a day and may be it would 1000-2000 per day with average price of 6.5 Euros and gosh you can calculate now ...
Ok Ok .... Coming back ....
I booked my Dubrovnik flight from Rotterdam and this time I tried all my permutations , combinations to get the lowest flight fares and in this calculation of 12+ flights , Rotterdam to Dubrovnik costed me 4000 INR .. This route would cost at least 13000 INR anytime but then time you spend in research is always known as investment .
Took train from Amsterdam Central to Rotterdam Central and took Bus no. 115 to Airport . I bought the ticket inside and ask the driver to let me know when Airport arrive . I went to vacant seat and lady sitting in front of my seat . I received call from India and was speaking in Hindi . Now almost everyone was dropped down but this girl and I were left in bus . I asked her whether I missed the airport or it will come now . She told me don't worry I am going there too and showed me her bag .
Ahh ! Relief for me !
I anyways in Europe rush to airport with almost 1 hour left and any stupid mistake would cost be no less than 150 Euros . We started talking and I asked her where you are from and where you are heading to . She said she is a Dutch and she is heading to Dubrovnik . I said good to know about you and I am from ... She replied you are from India . I asked her how did you make out about my country and she said I can recognize easily and I have been to Srilanka before .
Probably this was not the first time that people made right guess about me . I myself get confused between Indians , Pakistani and Bangladeshi but almost all the people I met were 100% right about my country .
I asked her , how many days you are going on a holiday and which all islands you are covering . She said I am going for work for 7 days . She had a conference there .
My next words were how would someone go to Dubrovnik and attend a conference . She said , yes that's me ... But she said she would have 2 days to roam around Dubrovnik . By this we reached Airport .
We get down from bus and started walking towards airport gate . And this girl was much taller . Yeah Yeah Yeah , Humans of Netherlands . They are the tallest homo sapiens and I made myself remember again .
Good part about these giant girls and guys are , they don't even bother about others height .It's just about being tall , that's it ..They have no idea that one inch tall can make how much difference in life to an Indian ... They seriously have no idea ...
Probably the only one I met , who was bother , in my whole journey was a Croatian who was a guide and was walking with the European tourists . I was walking pararrel . He said I am extremely cautious about Chinese here and when these European said , why . He replied I am not sure who would get stuck and die in my legs . He was some 6 Feet 5 Inches 😞
Not saying anything to stereotype them .
In general - Crotians guys are lovely , funny , handsome and tall guys .. I am sure this small description is enough to tell the femalehood this is the place to be ...
Coming back ....
This girl said I would join you in flight and hence we parted our ways . Couldn't interact with her again but moved to immigration directly . Flight was on time and I reached Dubrovnik Airport .
City is some 30-40 minutes away ... Those who have no idea then let me tell you . Croatia is in Europe but not a part of Schengen region but they do accept multiple Schengen visa . Why multiple because you leave the Schengen region and hence there would be exit stamp . Then you would enter Croatia with entry stamp and then exit again while departure . Single entry is not valid here ..
Moved through immigration in Croatia as well and now looking to see how to reach in city . There are two options , Cab or Bus .
I already made my mind that I would not spend much money on cab and only when there is no option available and second I would stay at hostels not hotels to compensate my high flight fares .
I mailed my hostel to share the location and how to reach there . Good part about hostel is they would tell you the least cost route and cab would be the last option they would suggest you .
Hostel put me with whole description and I decided to book bus from airport . But but they need either Kunas or Card payments . I made my payment from credit card and saw the conversion charges and other are not that high and it is way better than withdraw from ATM and then convert again .
It was some 55 Kunas ticket and I boarded the bus to city . I reached the Old city and they call it "Peele Gate" and another one is "BooZaah" Gate ..
It was evening now and I entered into Tourists information center . Unfortunately they were closing and the security at that center was that strict that he was not allowing anyone to ask basis question from anyone .
I moved to shop nearby and ordered for juice and Pizza slice . Pizza is my savior ( Read Any vegetarian ) in Europe but fortunately this was the first and last time I eat pizza in Europe . I made sure that I would try other things not 🍕 anymore .
I entered in this old Town and now you could see this 15th century buildings . This was hell crowded and music , restaurant and some artists were performing inside old Town .
If you remember any Hollywood Greek movie like Troy or perhaps Bollywood movie like Padmawat , you would realise how beautiful this tiny life within these massive walls .
My next thought was we are that ignorant that we don't even value our historical heritage . If someone goes to Rajasthan , they would actually see , feel the history and historical values attached with these centuries old structures .
If our government understand the value and maintain the iconic structures and palaces , we would receive 100 % increase in tourism .
You would call me ignorant again if you get to know that I had no idea that Dubrovnik Old Town is what you see in "Game of Thrones" ..
I am giving you another chance of acknowledgement for my extreme stupidity and detachment from Netflix and similar world .. I have not seen a single episode of "Game of Thrones" and Sacred Games ...
Yes , People like me still exits 😞
Will continue the Volume 2 from here onwards ... May be tomorrow .... May be .... 💓