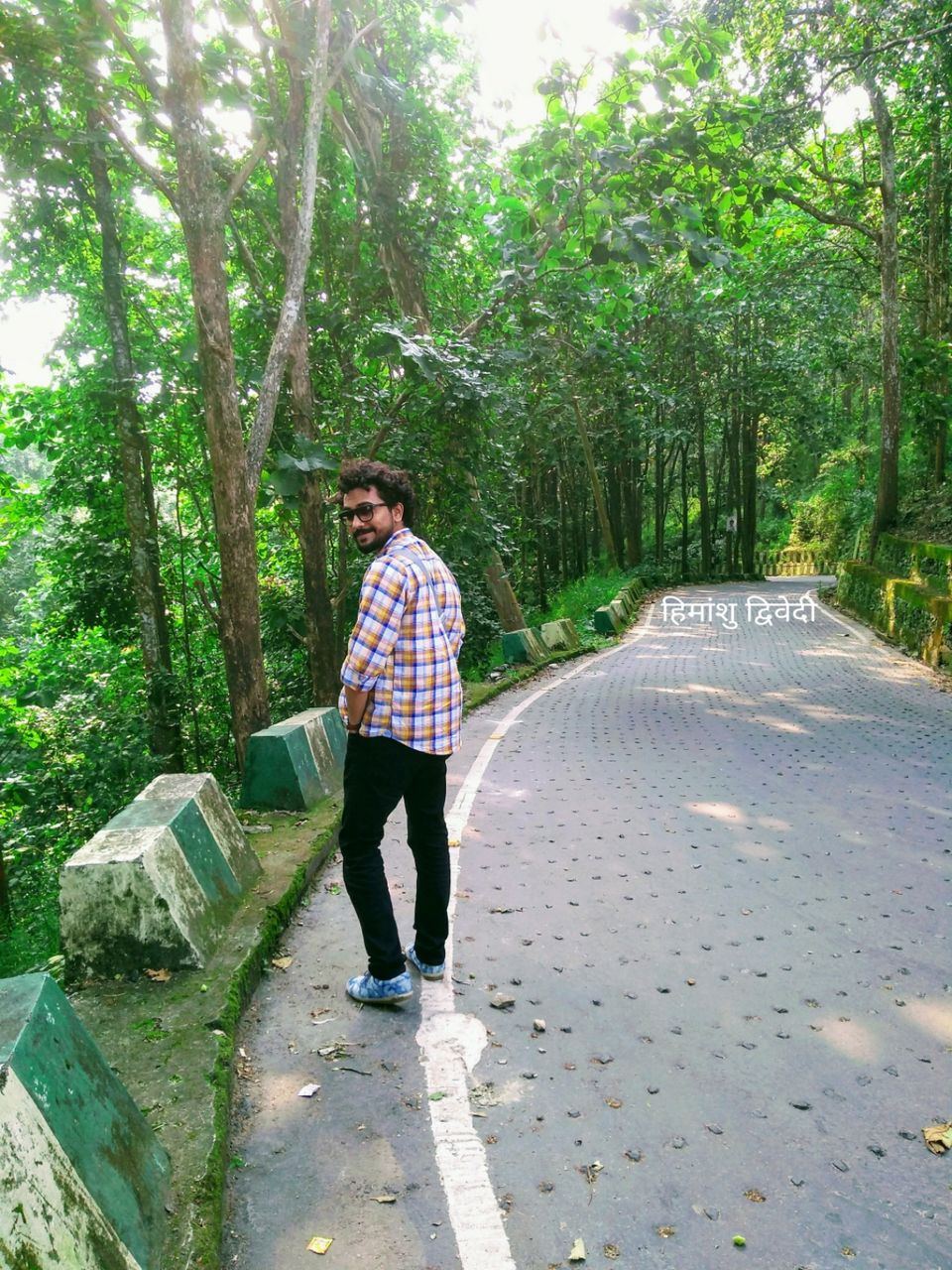 Have you ever woke up at 4 in the morning to witness sunrise..!! I too was blown away with this thought. This is how Darjeeling welcomes you, of course, not the ideal way possible for sleep lovers. You will find yourself among hundreds of people even before you come out of over night dream sequence.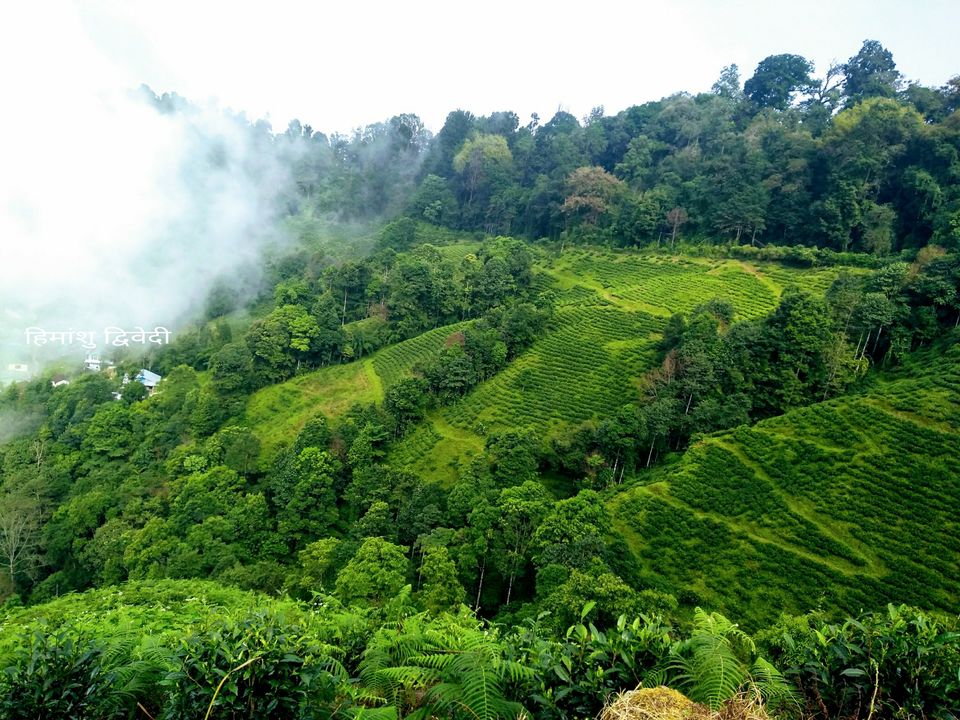 Darjeeling, a green town in West Bengal, often called the second home of Tenzing Norgay, is famous for its aromatic tea gardens. You will find many monasteries amidst green valleys and thus an opportunity to have an insight of Buddhism culture. Let's find more about the beauty of Darjeeling.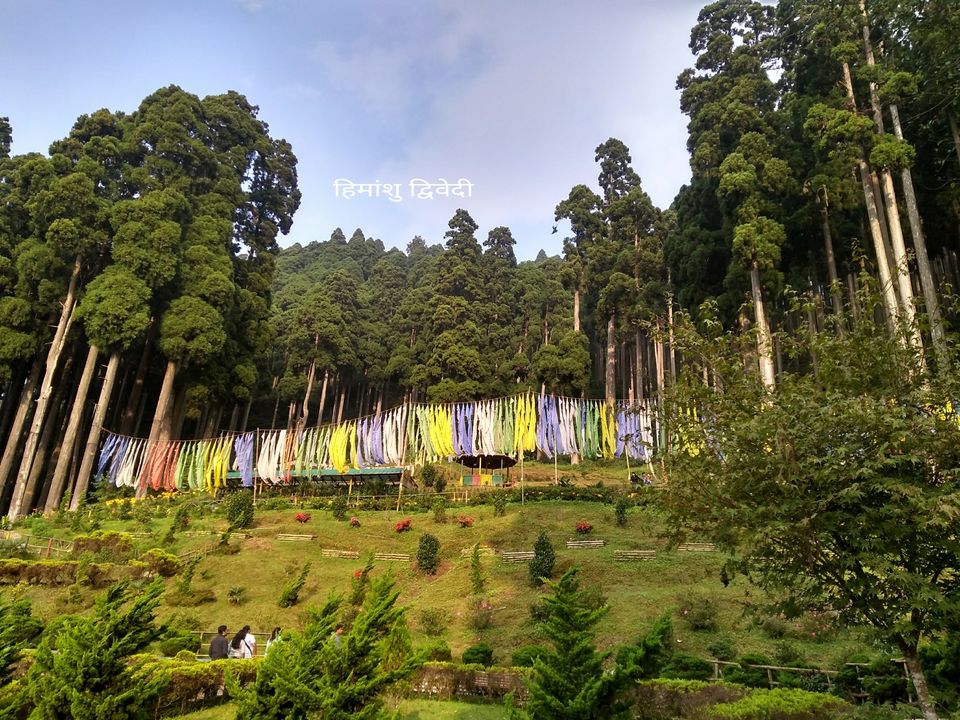 Elevation:6700 feet above sea level
Time to visit: Since June to August is all rainy and you may find some roadblocks, October to April marks the right time to visit Darjeeling. Though I visited in October, it was still raining.
Places to stay: Number of hotels are available at mall road and near Rink mall. I always prefer to stay close to the mall road as it comes with plenty of benefits. You can have some good restaurants and street food options at your door step. You can shop till late night (though Darjeeling closes early) and stroll back to your hotel with a cone of ice cream, admiring those twinkling lights in dark deep mountains.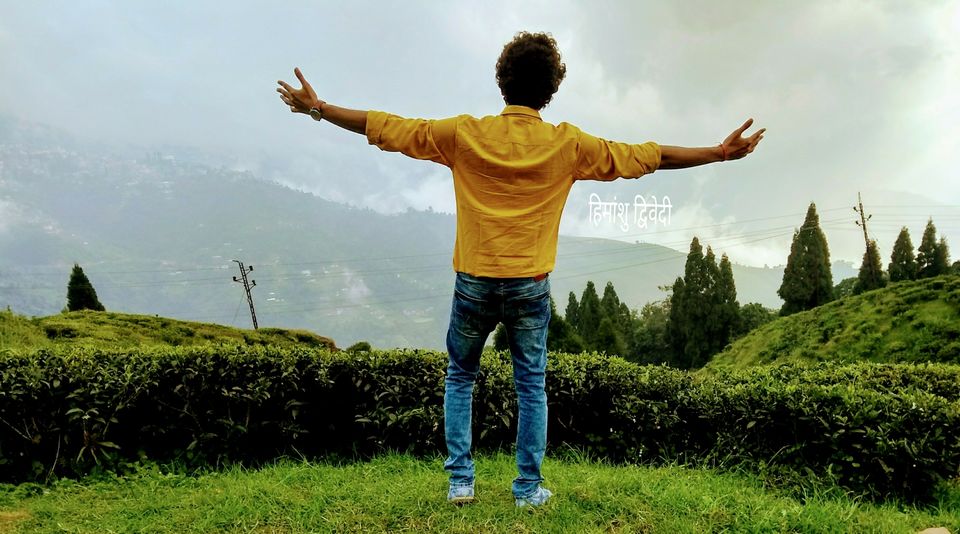 Places to visit: Darjeeling can be explored in a day only. I had some more time, so I clubbed this with a trip to Gangtok, which is approx 100 km away from Darjeeling. A road trip from Gangtok to Darjeeling will leave you spellbound. On the way, you will find couple of waterfalls and famous Rangeet Teesta river confluence, also called 'Lovers Point'. I will be writing more about this and Gangtok in my other blog about Gangtok.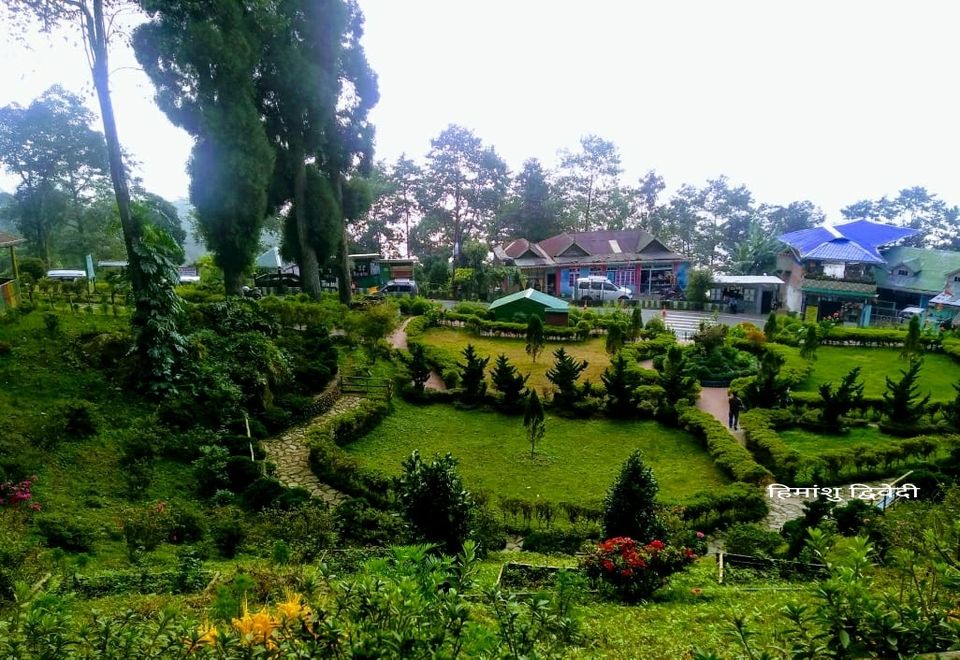 1. Mall Road: I reached Darjeeling in the evening. It was hectic but beautiful journey of 100 kms. I immedialtely checked into the hotel at mall road and decided to spend the evening in luxury. Evenings are cold in Darjeeling, so I picked up my jacket and decided to explore the mall road. Though mall road in Darjeeling is a happening place, it was not that appealing to me, the one I saw previous day in Gangtok was next to the heaven. However, I spent some quality time enjoying the street food of Darjeeling, which was not enough to full my empty stomach. I was already thinking about dinner as Darjeeling does not have a very lively nightlife. Strolling on the mall road, I felt some soothing music with the flurry of air and turned around in quest to find the place where the music was coming from, only to notice that I was standing next to a stunning ambience with sparkling beautiful lights and music. 'Ohh....It's Glenary's', I cheered !! The one I was searching for. Glenary's should definitely be in your list where you can enjoy the mug of your drink with classy music. You can also visit Keventers apart from number of cafes. Remember to book your cab for the next morning, you will be leaving for Tiger Hill next morning at 4am to witness sunrise. Cabs can be booked for a full day tour in 1500 INR.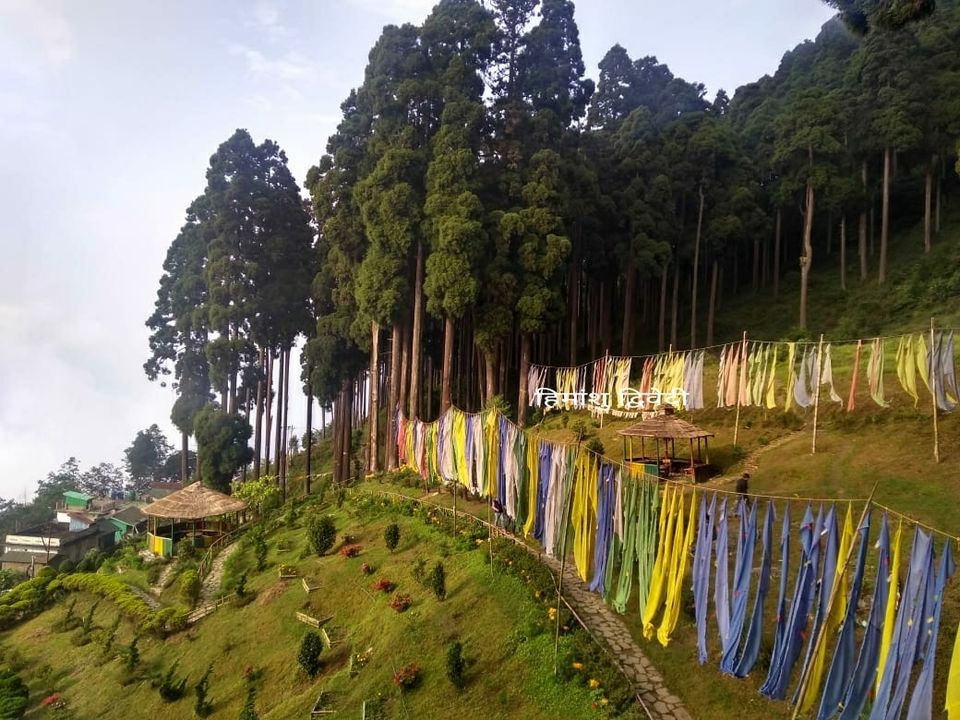 2. Tiger Hill: I left the hotel at 4 in the morning. It was still dark and what all I could see was the tail lights of the cars going towards Tiger Hill. I was filled with the thought that I was about to witness the most beautiful sunrise of my life. After 30 minutes of drive, I noticed a long queue of cars on the road. Yes, I was there at the foot of Tiger Hill, where many locals were selling winter caps and gloves. I started to trek uphill, towards the designated place to witness sunrise and illuminated peaks of Kangchenjunga. I reached the top and saw flash lights of hundreds of mobile phones and heard loud voices of locals selling 'chai-coffee'. The place was almost packed at 4:30 am. Some of them sat on the stairs of an under construction multi-story building that people on the ground wouldn't obstruct their sight during sunrise. It is believed that the building is being constructed to make proper stands for tourists. Slowly and gradually, I made my way to first row to ensure that I see the sunrise and not the popping heads with designer caps. People from every age group were there to witness this moment. As the time for sunrise was approaching, frequency of people shouting 'aaya aaya..' & 'nikla nikla..' was also getting better. Weather was playing show spoiler that day. People waited for long and it was already past 5:15 am. The weather was not good and dark clouds were certainly obstructing the sight of the most awaited sunrise. We waited half an hour more to no avail. People started moving towards Ghoom monastery, the next stop, so did I. Though, we couldn't capture the glimpses of the sunrise and golden peaks of
Kangchenjunga, this experience gave us a lot to remember.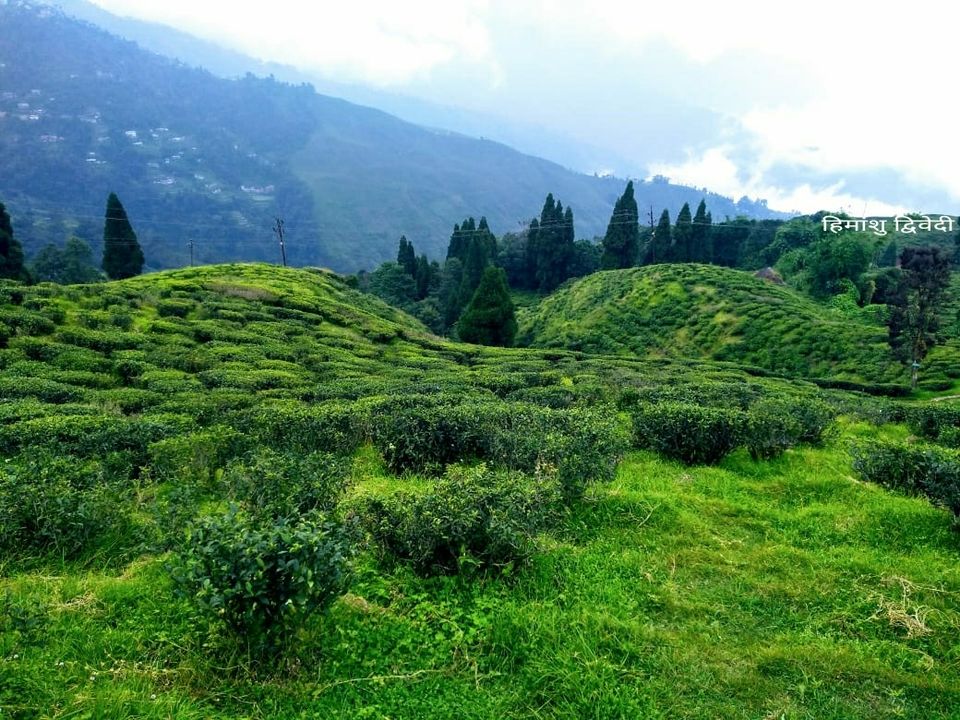 3. Ghoom monastery.
4. Batasia Loop: a garden where toy train makes a complete loop; a place to soak some scenic beauty.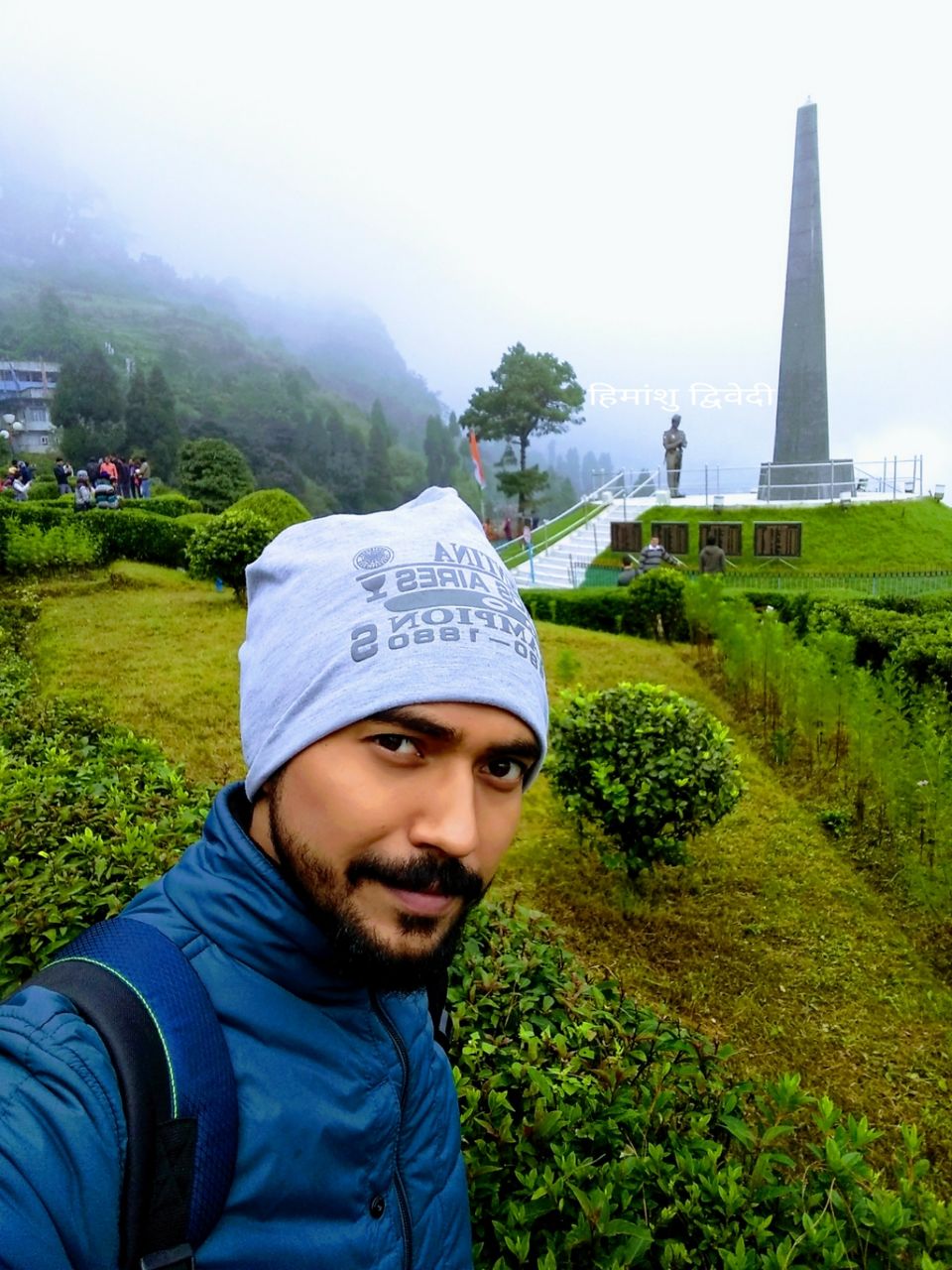 5. Japanese temple: It's a Buddhist temple where one can join the prayer on the first floor. I sat on the floor in front of a priest, who was busy in beating the drum in a rhythm. I took one of the small pads and the stick and started 'drumming and chanting' to match the same rhythm. The drum beats and the chants add to the peaceful atmosphere.
6. Peace Pagoda: Another Buddhist temple beside Japanese temple.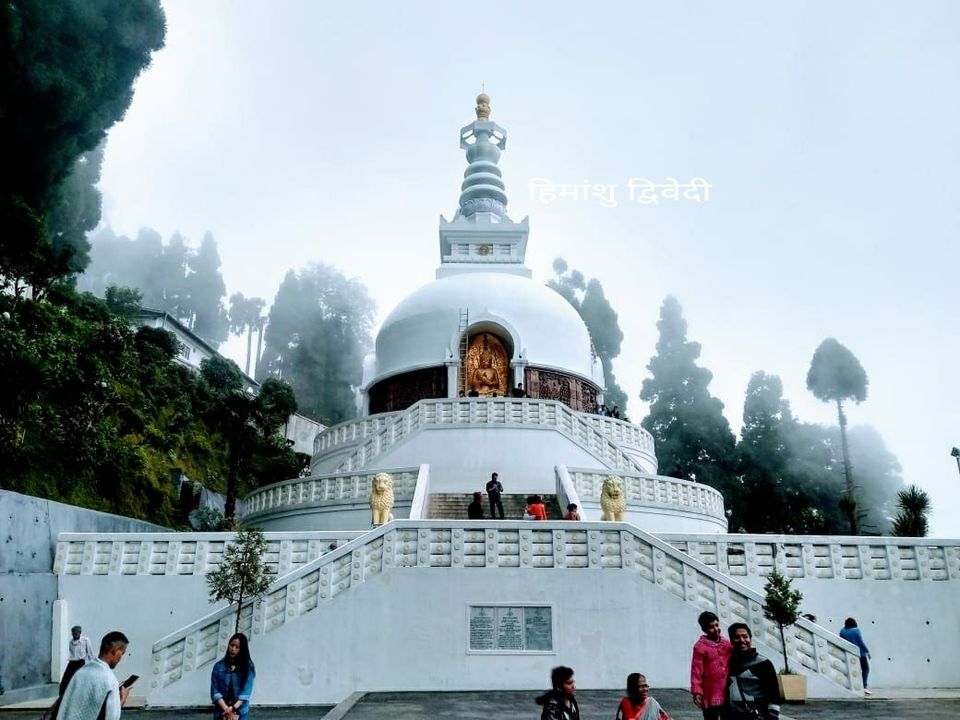 7. Himalayan National Park & HMI.
8. Self Help Center.
9. Tenzing Rock: Rocks used by HMI to practice climbing.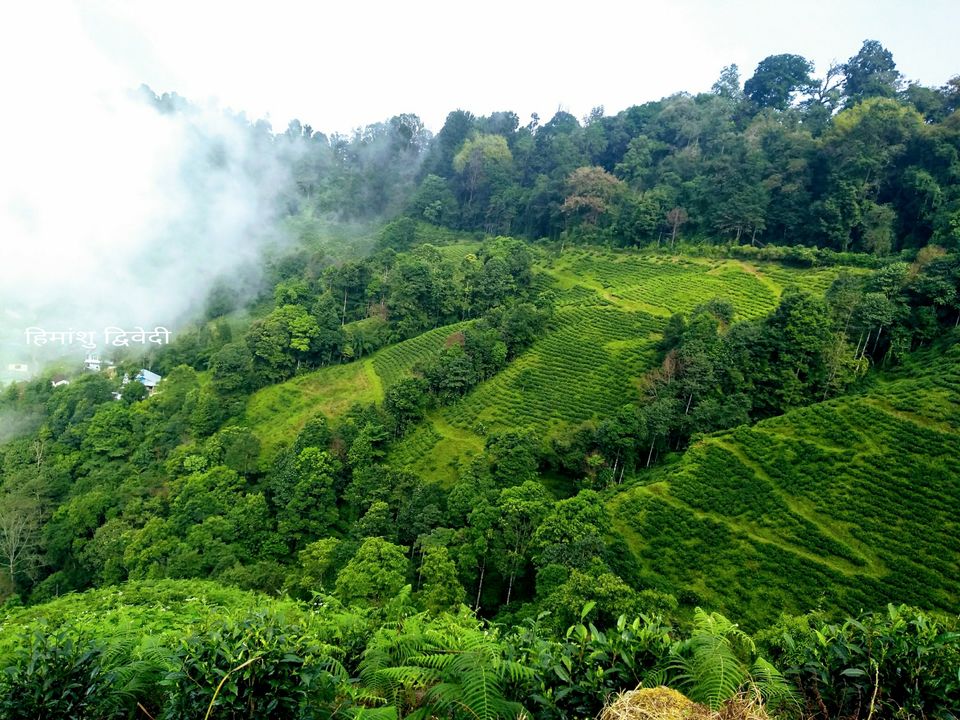 10. Happy Valley Tea Garden: Generally, cab drivers or travel agencies do not include Happy Valley Tea Garden in their itinerary. Though, a visit to outer view of a small tea garden is included, but it's not worth. An outer view of a tea garden doesn't justify a trip to Darjeeling, the thing it is known for. I asked my driver for a paid visit to Happy Valley Tea Garden, to which he agreed. Remember, always take a guided tour at Happy Valley. I asked for the same and they charged me some guide fee along with a entry ticket, which was justified. I was quite impressed the way guide took me on the guided tour of the tea processing plant. He explained me each and every bit of the equipment used in the plant along with steps of tea processing from 'plucking' to 'packing'. They produce many types of tea like green tea, white tea, black tea, yellow tea etc with slight difference in the processing, which is always good to know. Lastly, I got an opportunity to taste all the types of tea, with a different aroma they put in. Of course, you can buy some. Just after the guided tour, I couldn't wait and rushed to the tea garden in the backyard. There was no restriction at all, they don't stop you from entering deep into the garden, which was surrounded by green mountains with the crown of clouds.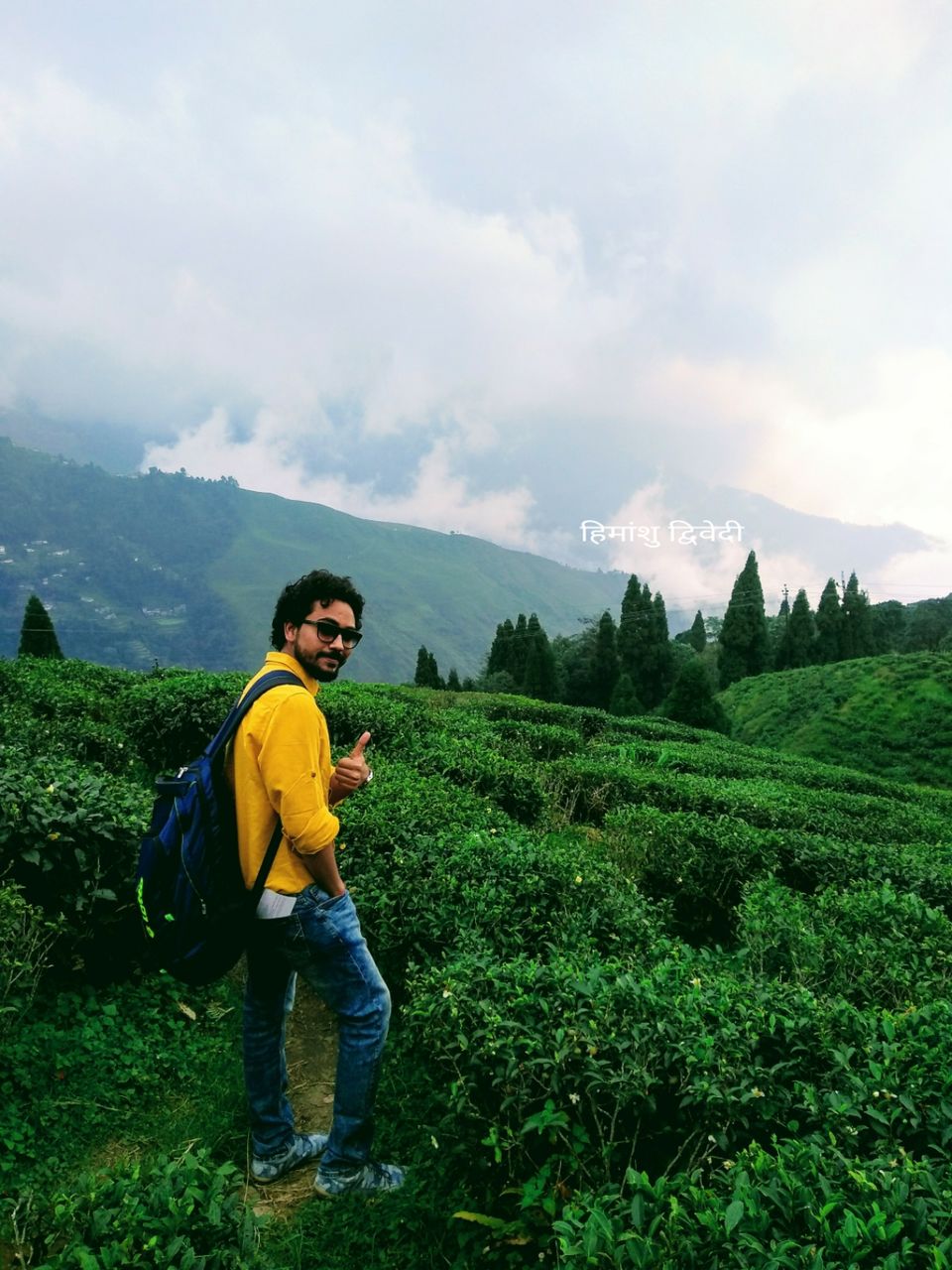 The morning tour includes Tiger Hill, Ghoom monastery and Batasia loop which starts at 4am and ends around 8-9 am. You can come back to hotel to freshen up and to recharge yourself with a healthy breakfast and start again at 11 am to explore the rest of the places.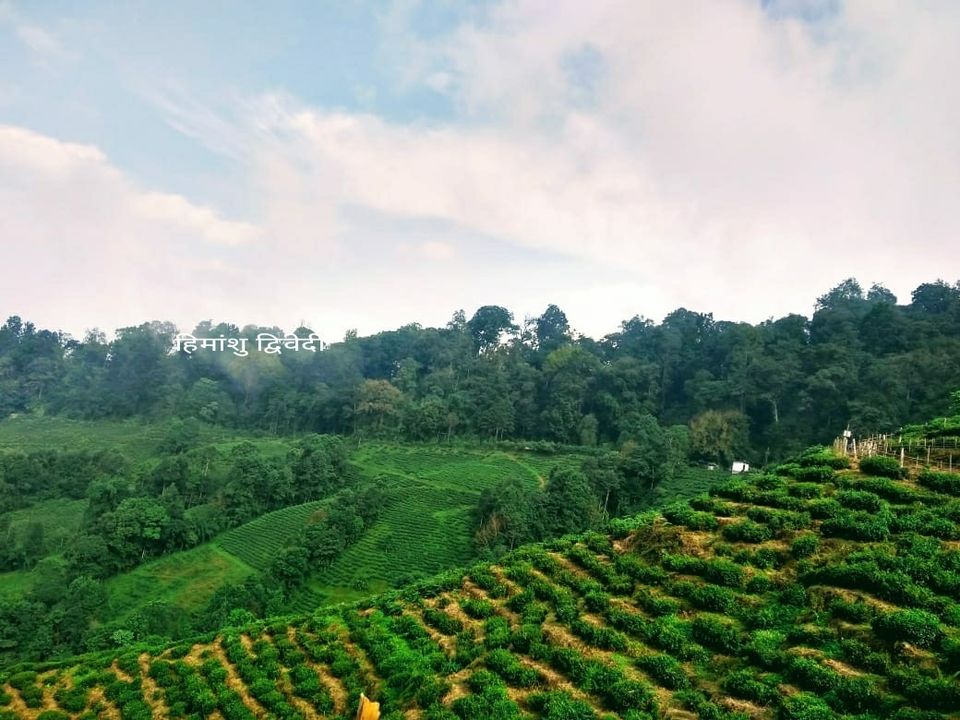 Come back and relive the memories.
Happy Travelling !
If you want more information about Darjeeling, let me know in the comment section.