This year I had been solo travelling in West Bengal and Sikkim. In West Bengal I visited Darjeeling and Kalimpong where I had some unforgettable experience of my life. After 2 days of train journey from Chennai, I reached Siliguri. From Siliguri I took a shared Jeep which costed me Rs.200 and took 3.5 hours to reach Darjeeling.
Though there isn't a correct version on why it's called Darjeeling but the locals say that it comes from the Tibetan words, Dorje ( means thunderbolt) and Ling (means a place or land) which means Land of Thunderbolt.
I usually travel in a low budget and stay in a budget hotel which helps me interact with more common people. In Darjeeling I stayed in Hotel Mount Meridian which is walkable distance from the market and town.
I booked a full day Darjeeling trip through my hotel which costed me Rs. 2300 (If you are good in bargaining, then can get it for even lower cost) which starts at 4:30am and ends at 5pm. The money is worth the experience you get from the trip.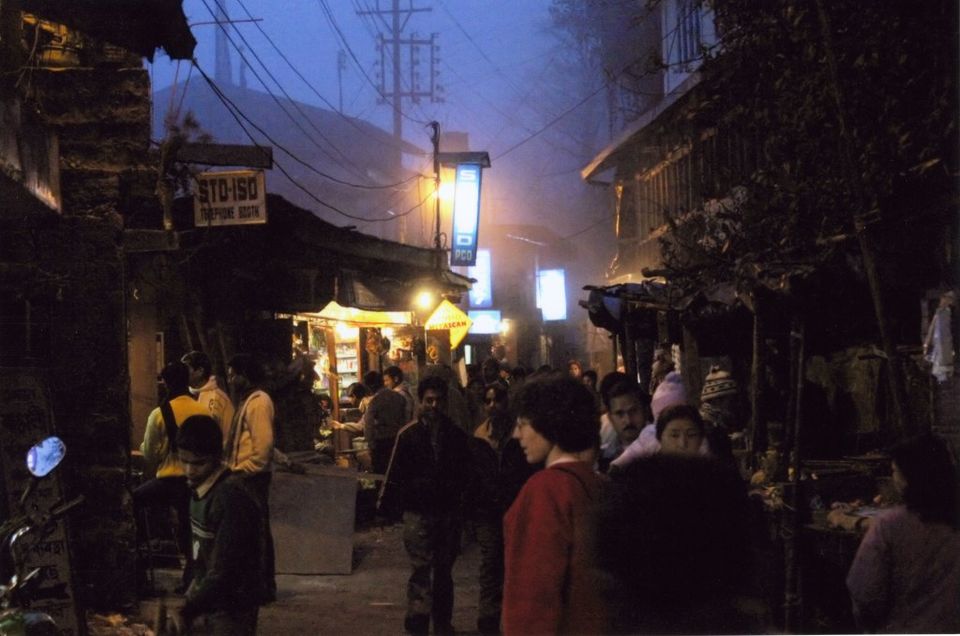 As planned the day started at 4:30am and travelled up to the Tiger Hills for the sunrise. Stood in the freezing cold for more than an hour until the sun came up at 6:10am. The view is breathtaking as you stand on the hill and see clouds beneath you with Kanchenjunga on your left side and the sun rising from your right side. It gives you goosebumps when the tip of Kanchenjunga comes out of darkness as the first light of sun falls on it. Everyone should atleast come here once for the experience and beauty of nature.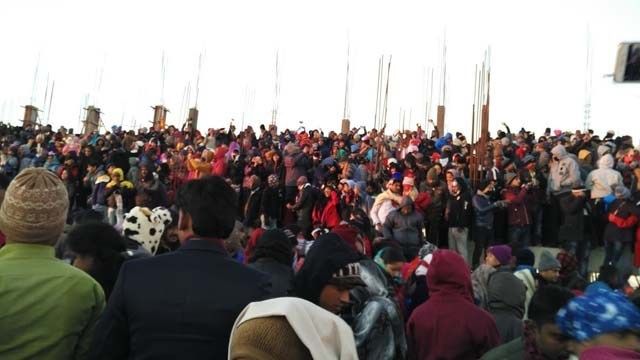 Batasia Loop is another place I visited on my way back from Tiger hill. You can also take a toy train ride from Darjeeling to pass by this beautiful place. It is more like a flower garden but was commissioned in 1919 as it was an engineering requirement for the toy train to be able to handle a steep gradient. Just after Ghoom (which is the highest railway station) there is a sharp fall as the toy train moves towards Darjeeling. There was no way the toy train could handle such a drastic fall of about 140ft unless there was a way to somehow reduce the gradient of the slope. It's also the best place to get a 360 degree view of Darjeeling's landscape including the hill town and the snow covered peaks of the Eastern Himalayas with the great Kanchenjunga on one side.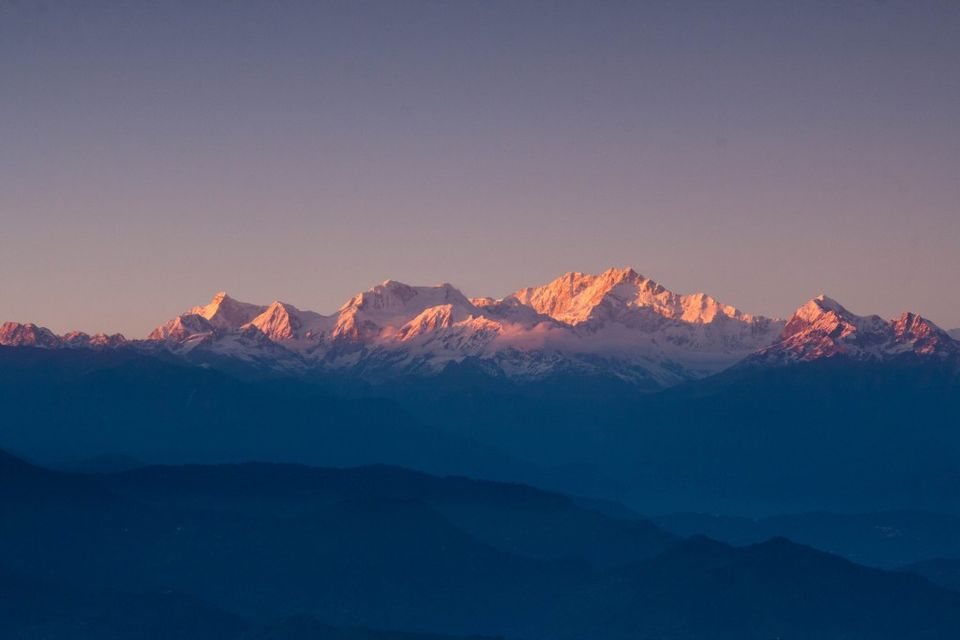 I also visited the Ghoom Monastery on the way back. It's one of the oldest Tibetan monastery in Darjeeling built in 1850 and also known as Yiga Choeling Monastery. The key attraction inside the monastery is the 15 foot statue of the Lord Buddha.
Rock Garden and Ganga Maya Park
It's located about 10kms from Darjeeling. Ganga Maya is another park located further down from Rock garden. Once you reach there you know that you are in for a nature's treat. I tried to take a picture of mine with the local costume :-P. Hope that's not too bad ????
Zoo and Himalayan Mountaineering Institute
I have never been that interested in visiting zoo but this time I took a ride to the zoo in Darjeeling. I should say it was an interesting place to see many wild animals which you normally don't get to see.
Himalayan Mountaineering Institute was built by India in Darjeeling to commemorate the success of Sherpa Tenzing Norgay. He was also the first director of field training in HMI.
Ropeway
It's one of the best experiences in Darjeeling and gives a panoramic view of the town. The ride takes about 40 minutes and descents from a height of 7000 ft. to 2200 ft. and end in Singla Bazar.
Japanese temple and Peace Pagoda
The temple is very close to Darjeeling town. I am told that the temple was built in traditional Japanese style in early 1970's. If you are there during the prayer time then you too can join them. I was fortunate to be there during the evening prayers. As you enter the temple you will be invited to sit and join the prayer. A small drumming pad and a stick will be given to you so that you too can drum in the same rhythm. You can leave anytime and while leaving you will be offered sweet that is considered as deity's blessing.
The trip to Darjeeling was really interesting and it's not that I only visited places but also tried some street foods too ????
From Darjeeling I will be heading to Kalimpong which I hear is even colder and a new story awaits.