That was an end to one convoluted week of consecutive end semester exams. That evening I was dead set on to going to Mussoorie to satisfy my year long desire to click the Milky way. So, sleep deprived (exams took away our sleep) Devansh & I set out to Mussoorie from Dehradun city at 1am... Well, that was the time the sky was clear enough for clicking. I still remember being stopped at a police check-post en-route to our destination and being asked the purpose of visit. Had to see that stunned look on the police officer's face as Devansh said,"Sir, hum shoot karne jaa rahe hai." He was back to normal the very next moment as I showed him my kit saying that we are going to shoot stars.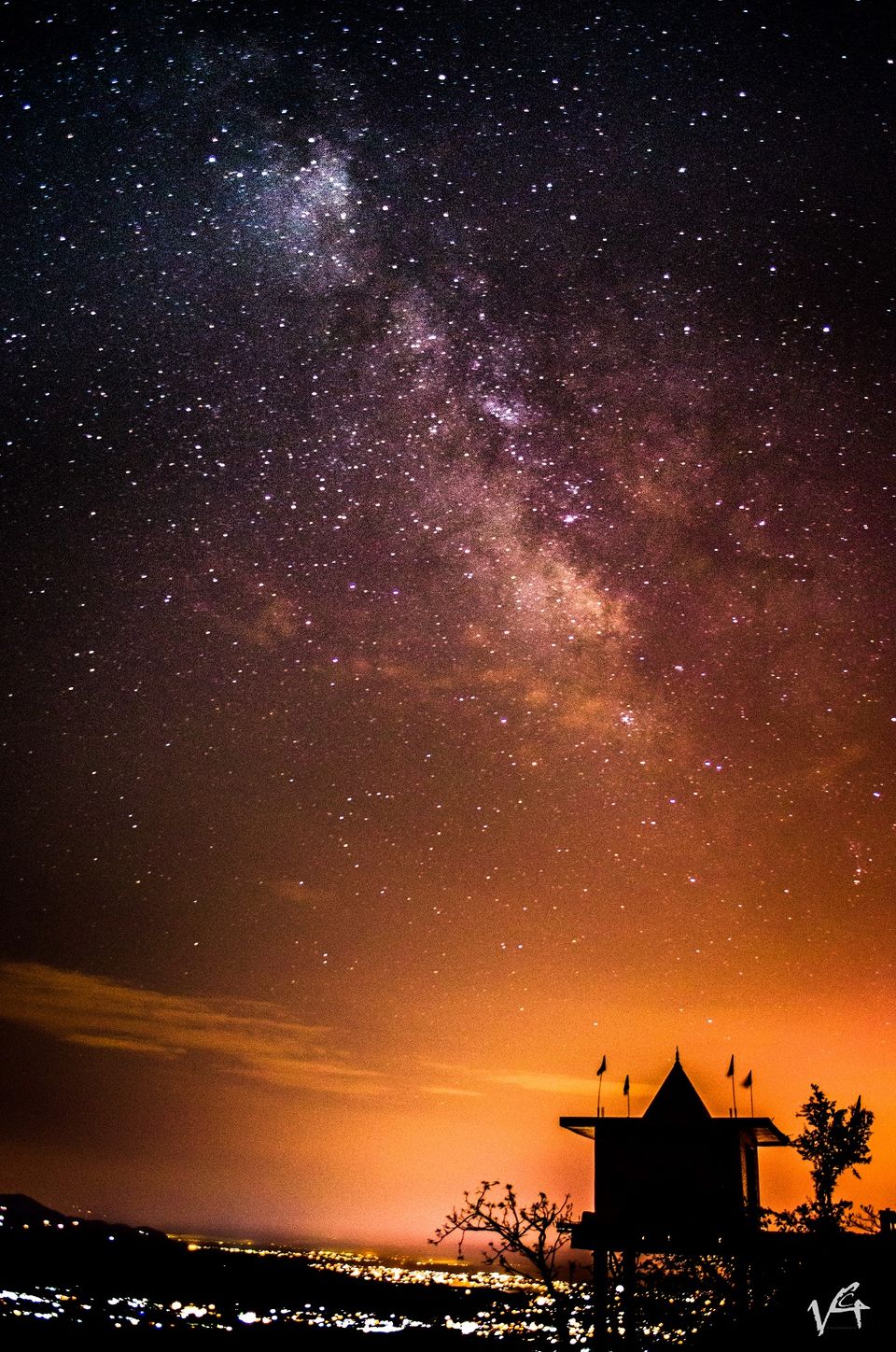 As we started ascending the first hill on that 7 year old 125 cc Discover (Devansh fondly calls it baby), I was elated to be able to witness one of the clearest, star-studded skies I have ever seen in my life. I was completely lost in the view of the stars right above us as we go higher and higher passing one hill after the other. Among the wide spread of the bright stars, I found a faint whitish band starting right over the city lights. As we reached the Mandir in this picture, I was all excited to find the band right above it and this was our first stop in the route. It was a heart-warming moment to find a such great yearning finally satisfied. Shouting in joy, I hugged Devansh thanking him for being there and we moved along to Mussoorie following the Milky way.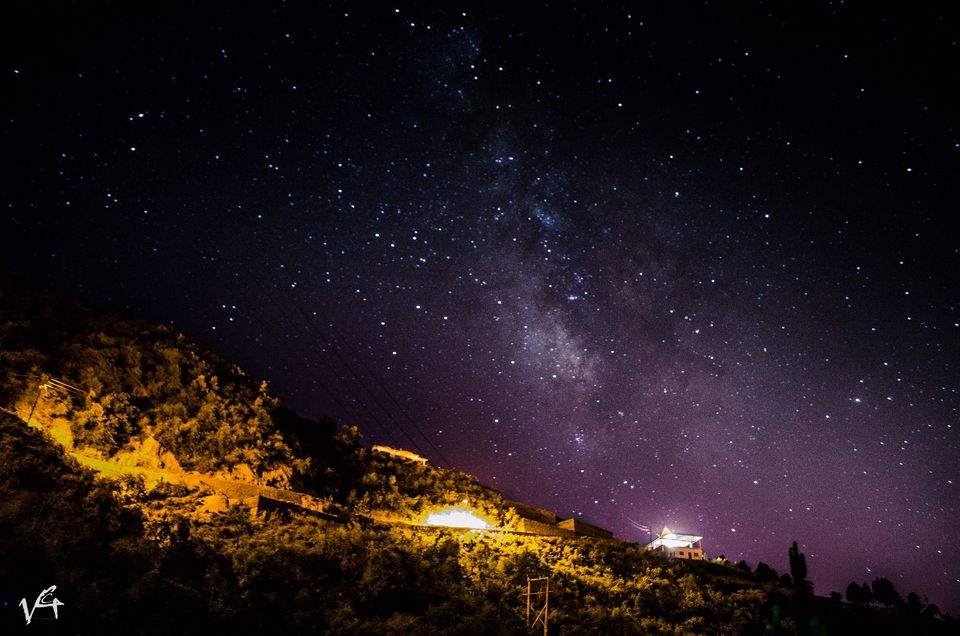 We have almost reached Mussoorie and I was completely after the milky way, clicking it all the time in that secluded hour. We reached back to our place by 5 am. Those four hours and twenty two photographs clicked that night gave a real, happy ending to my pre-final year of study in Dehradun.