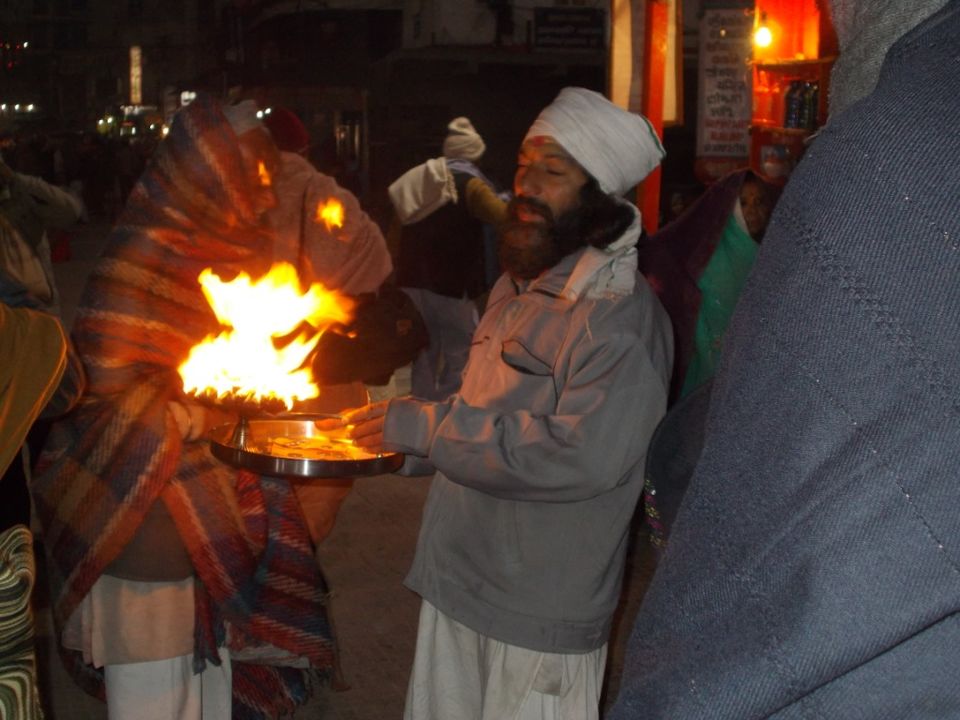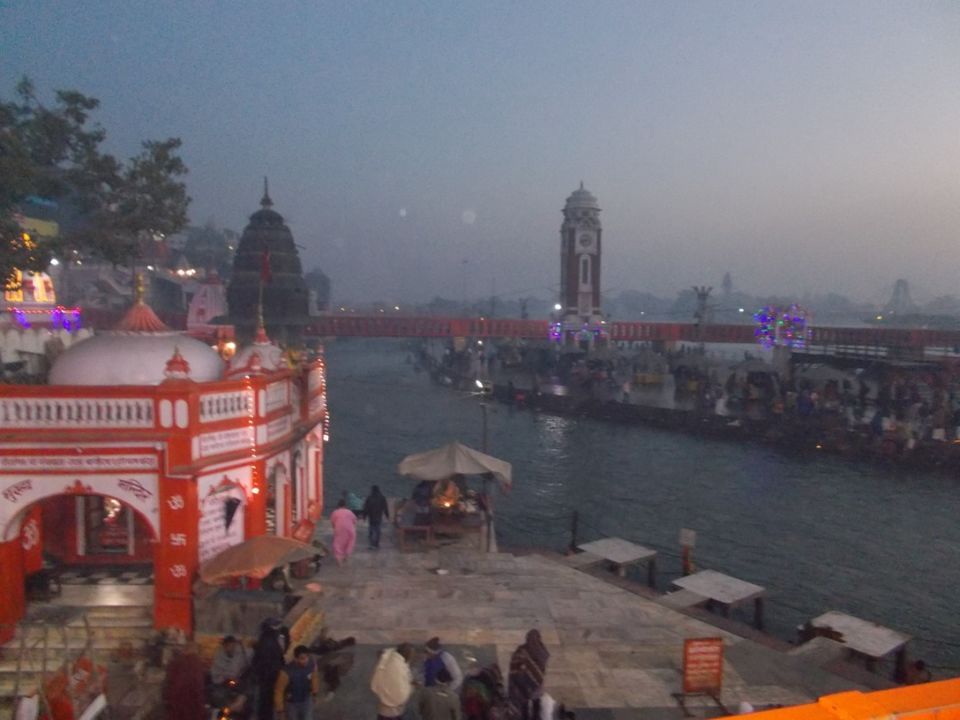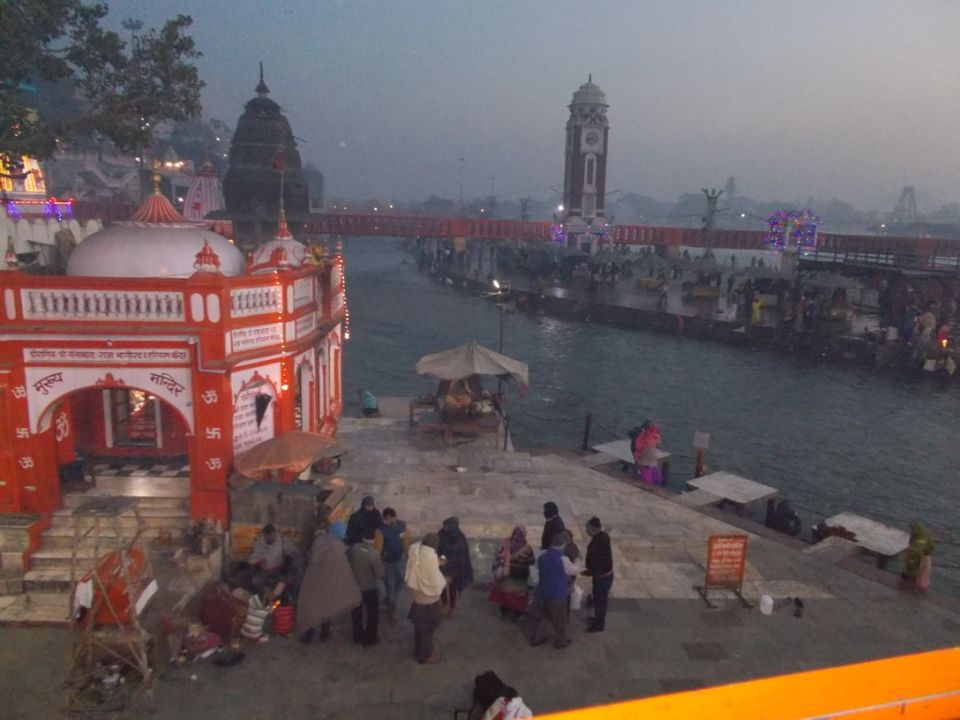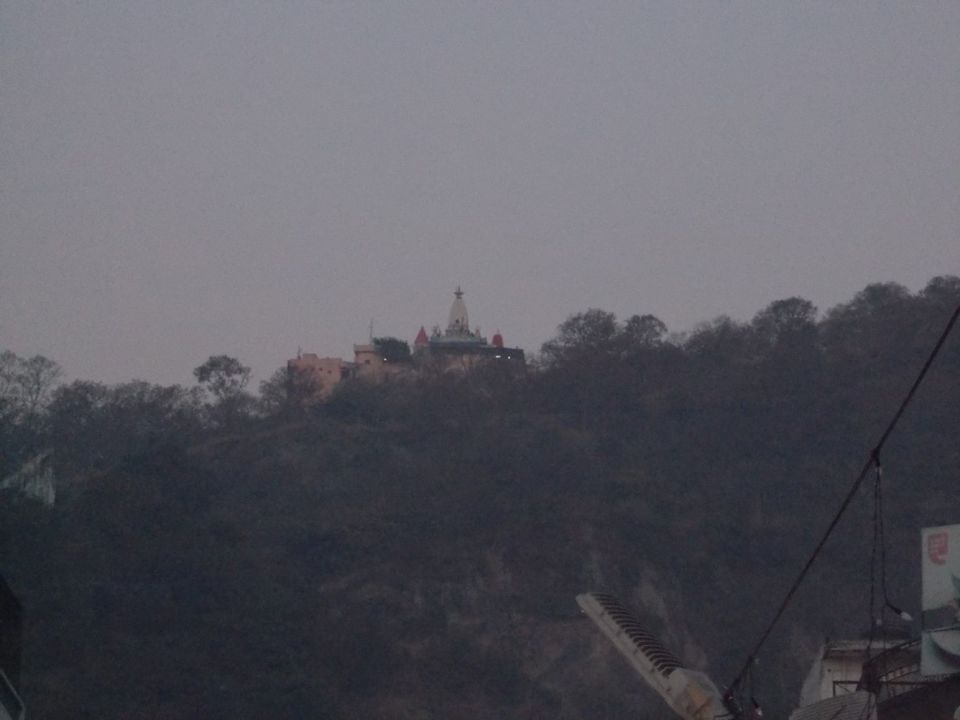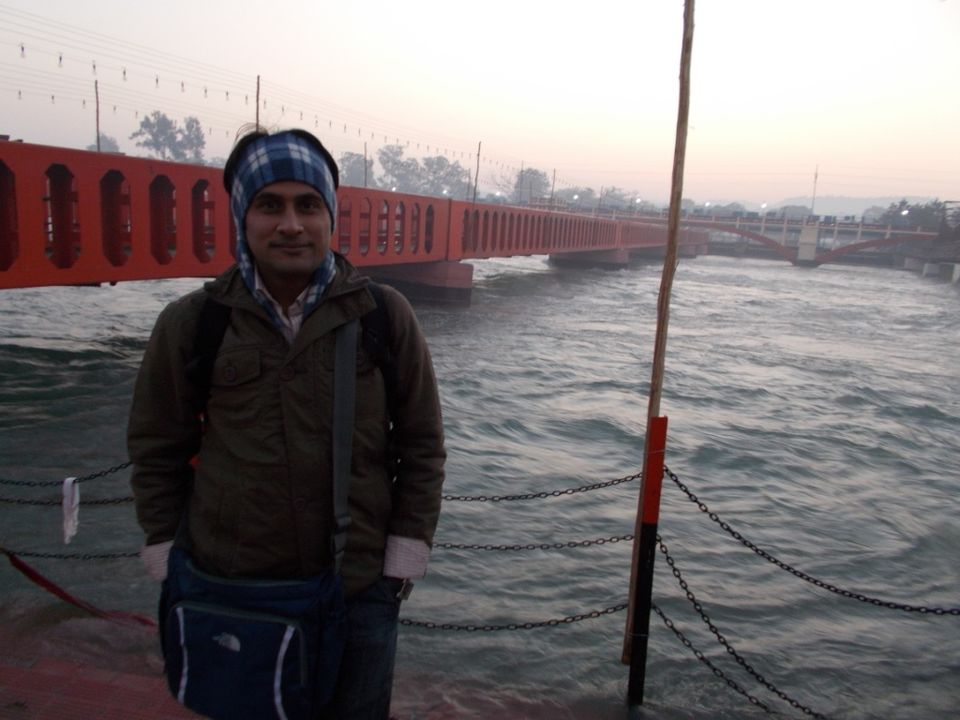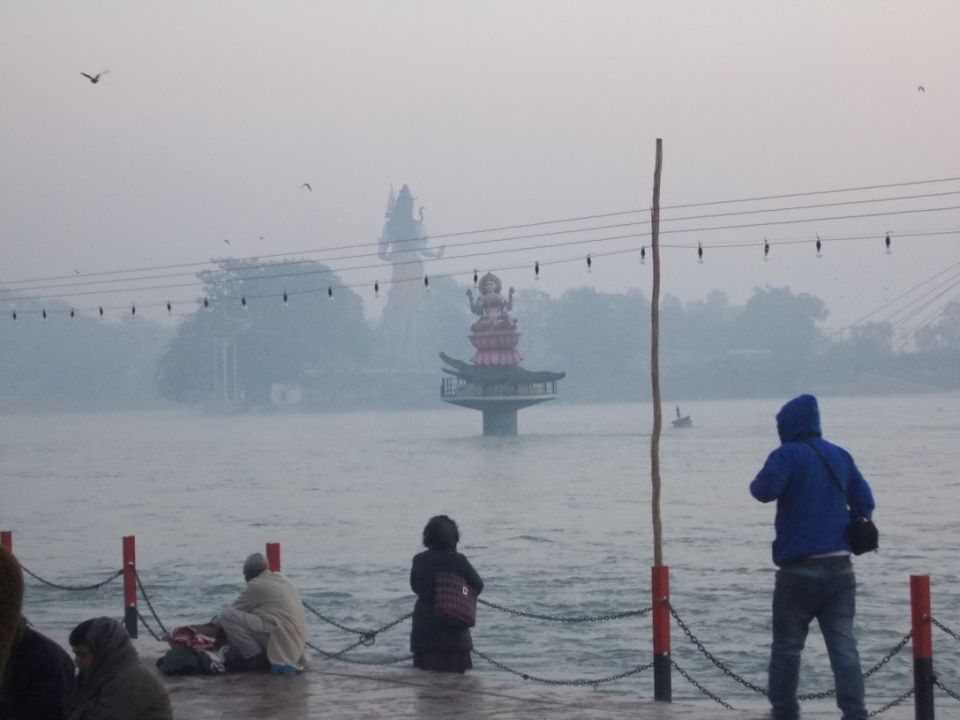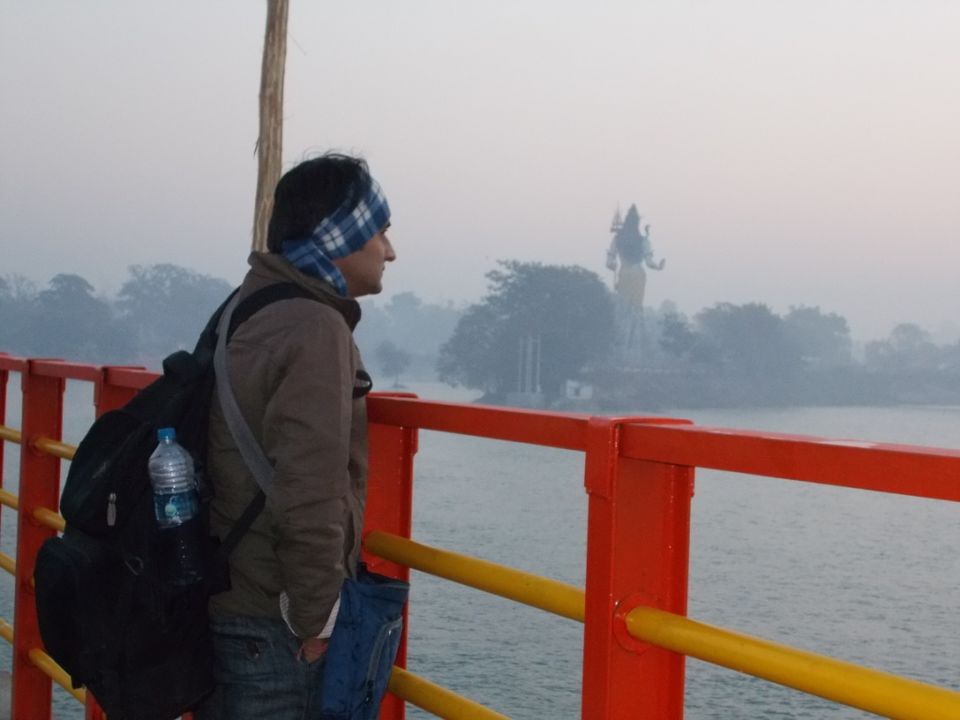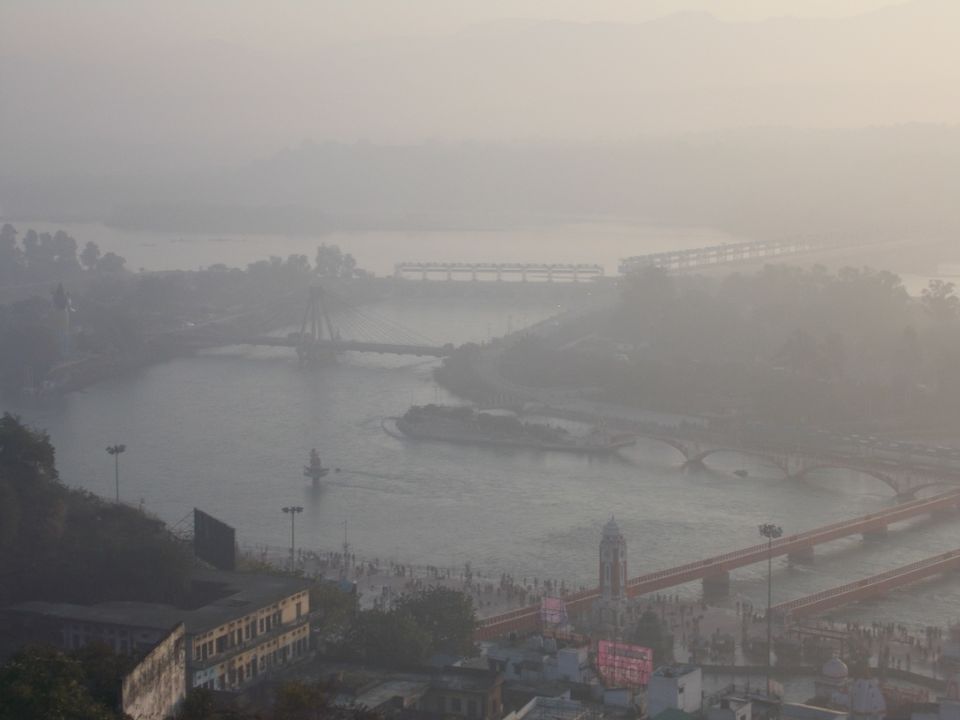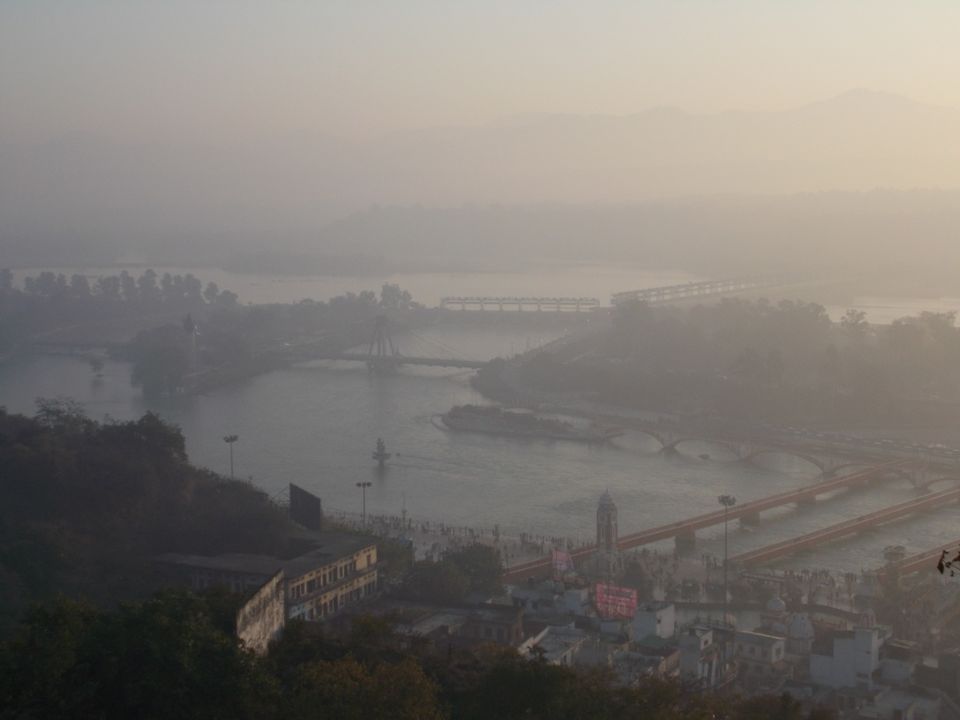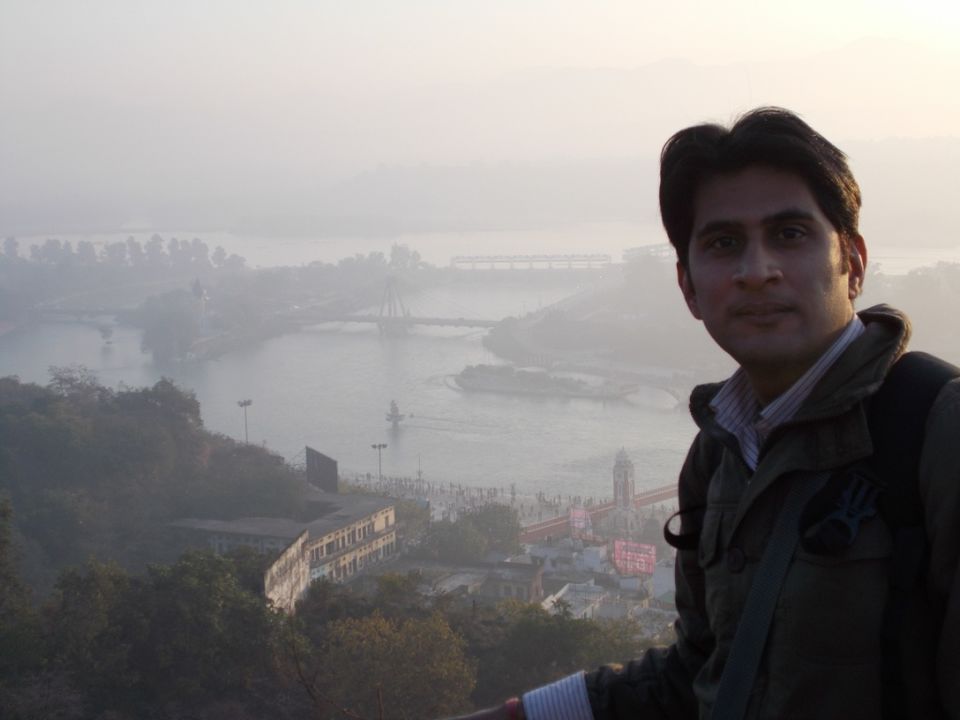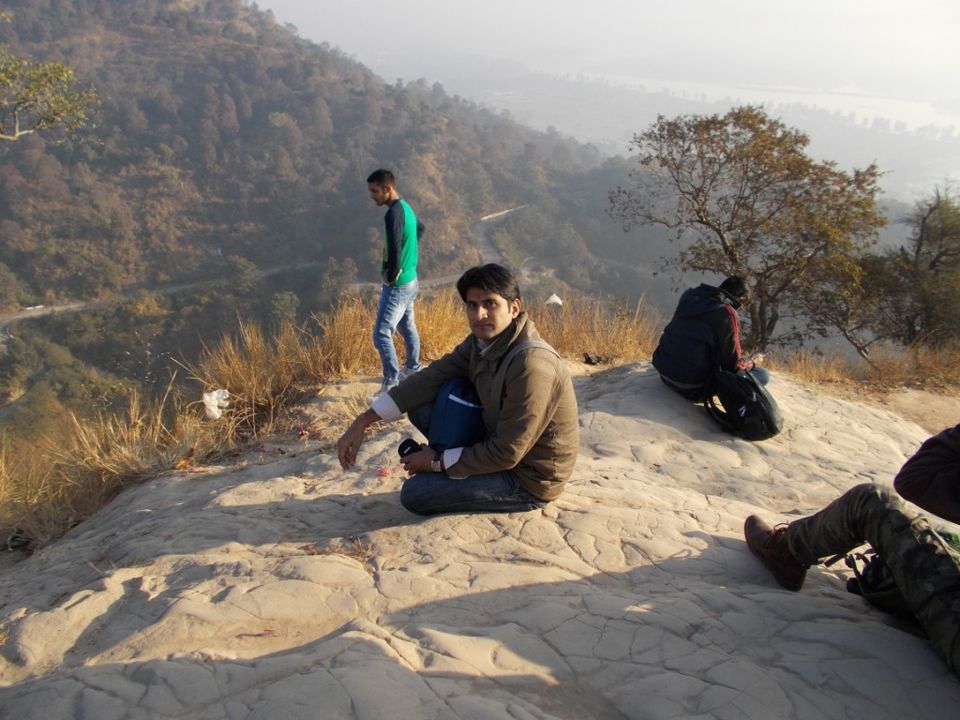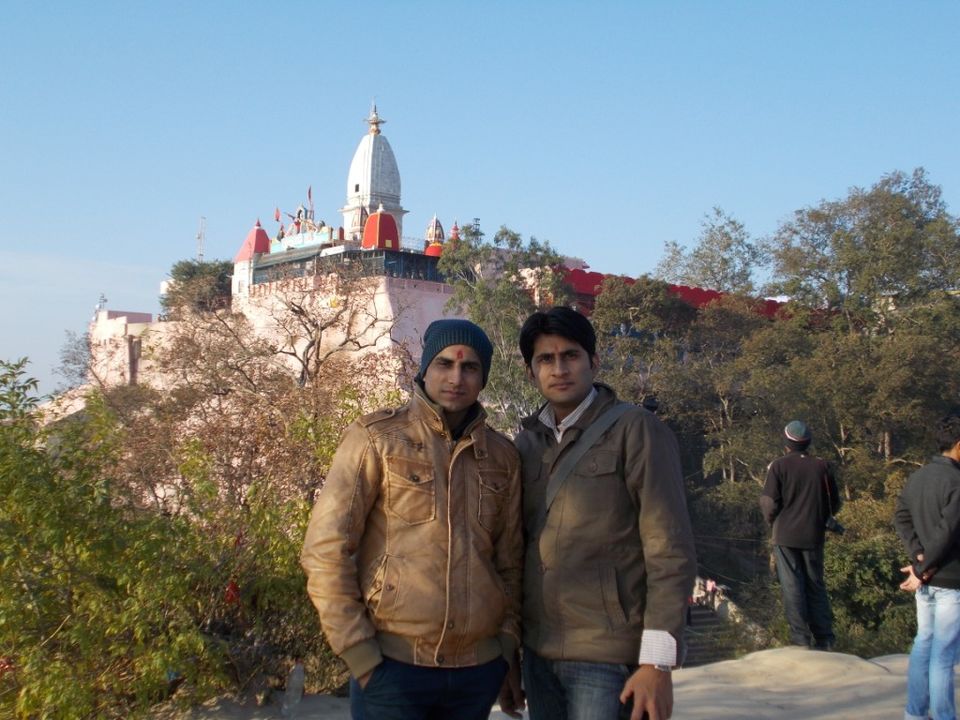 This time I am going to share a trip of a place where one can feel the inner peace. Where we can stay and thanks God for the life and the beautiful things around us. A place where people get Moksh after taking a bath in the Holy water of Ganga and the place is Haridwar

Haridwar a paradise for nature-lovers, Haridwar presents kaleidoscope of Indian culture and civilization. Haridwar also termed as 'Gateway to Gods' is known as Mayapuri, Kapila, Gangadwar as well. The followers of Lord Shiva(Har) and followers of Lord Vishnu(Hari) pronounce this place Hardwar and Haridwar respectively as told by some. It is also a point of entry to Dev Bhoomi and Char Dham (Four main centers of pilgrimage in Uttarakhand) Viz. Badrinath, Kedarnath, Gangotri and Yamunotri.
How to reach: Haridwar is 30 kms from Rishikesh and 90 kms from Mussoorie and 220 kms from Delhi.

Buses are available from all major cities as well as Railway connectivity is also there. The nearest airport is Dehradoon which is around 50 km from Haridwar.
And the trip starts - we started our journey from ISBT Kashmiri gate and the date is 24-Dec-2015, we got a bus up-to Haridwar at 23:00 hours and its an AC bus that have heaters to get a warm feeling during the winters and its just a blessing for us :)

Buses take 5 to 7 hours up-to Haridwar from Delhi. We reached Haridwar at 06:00 hours as there was a very long traffic jam on the way and we have to halt there for more then 1 hour.

It's a day of winter - We reached Haridwar at around 06:00 AM and its freezing temp there. And to remain alive we ordered Tea and Papdi from a tea stall run by a local person in front of Bus stand. After hat we were standing in a shop to purchase some warm cloths that helps us in defending our self from the winter.

Har ki Pauri - Har ki Pauri is the main ghat in Haridwar. Ganga Aarti is performed on morning as well as on evening, and if you missed it than you miss the entire glamour of this place.
We roam around the Har ki pauri ghat and enjoying the vibes. The winter is on the full charm so we are having cap on our head and gloves in hand. There are so many peoples who are taking bath in the holy water and performing some rituals there. We spend around an hour there and than we are moving towards the Mansa Devi temple.
Mansa Devi - Mansa Devi is one of the most popular and most visited temples of Haridwar, Uttaranchal. The temple is dedicated to Mansa Devi, a form of Shakti (Power). Located at the top of Bilwa Parvat (Hill), Mansa Devi Temple can be reached by taking local buses, rickshaws or by hiring from Haridwar. In order to reach the hill-top, one can either go for trekking or for cable-car.
Mansa Devi Temple is an ancient temple that attracts people from both far and near due to its significance. It is believed that the Goddess fulfills all the wishes of a sincere devotee. Actually, the term 'Mansa' is the altered form of word 'Mansha', which means 'wish'. On the top of the hill, there are many shops where coconuts, fruits, marigold garlands and incense sticks are available. These things are offered to the Goddess.
There are 3 different modes available to reach the temple:
1. Roapway: Its timing are 08:00 to 17:00 hours
2. Stairs
3. Road
We choose the 2nd option. There are 800+ stairs up to the temple and it will take a lot of energy to get there from stairs. The cold breezes makes some difficulty to complete the journey, but we still take the challenge and complete the way in half an hour. There are so many shops on the way of temple on stairs that provide Prasadi and one can keep there shoes. The temple is located on too much height, and the entire scene is so much beautiful. We completed our Pooja and than sit there for half an hour there. The temple committee distributing Halwa Prasad, the best prasadi I ever had :)
Apart from religious importance Haridwar is also a centre for learning different arts and culture. Haridwar is well known as great source of Ayurvedic medicines and herbal remedies. Haridwar is now home to unique Indian tradition of teaching "Gurukula." Gurukula Kangri Vishwavidyalay is providing unique teaching in Gurukul system since 1902.
Haridwar is always place of interest for the researchers because it is one of the oldest living cities in India. Haridwar has numerous temples with interesting legacies. Maa Ganga after carrying the purity of heaven from the kamandal of Lord Brahma, washing the feet of Lord Vishnu and flowing through the sahastrara of Lord Shiva came on this earth and made Haridwar as it's divine flow area. From time immemorial, Maa Ganga has been doing the duty of absorbing the heat and negativities of this earth. Besides and , It is Gateway for the four dhams of Himalayas viz. Gangotri, Yamunotri, Kedarnath and Badrinath.
And the journey ends here...
Fir milege kahi kisi roj ghumte firte :)