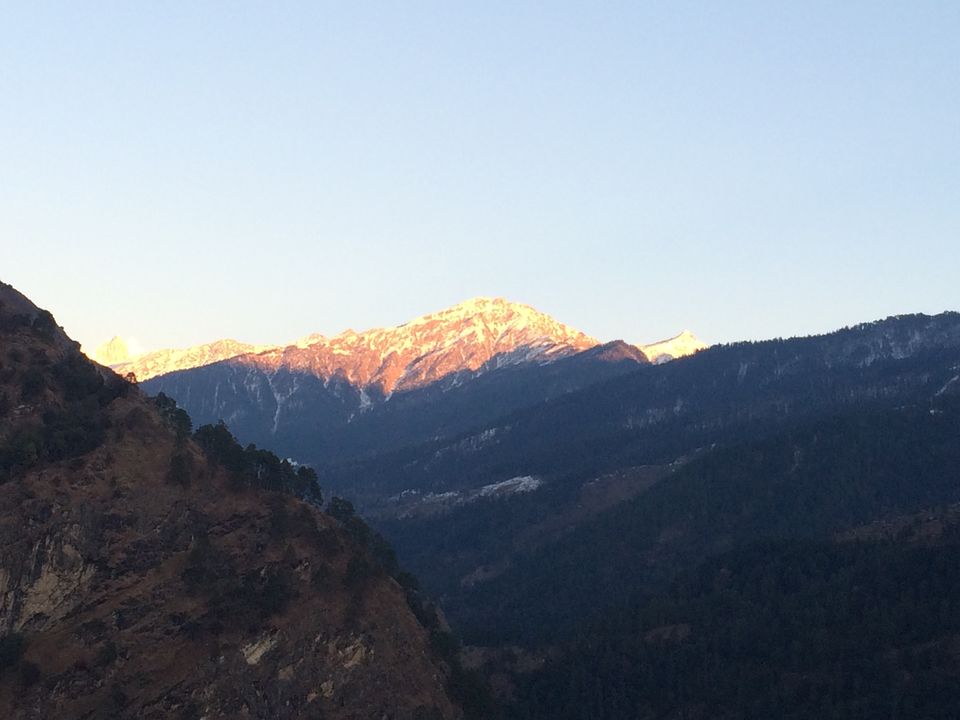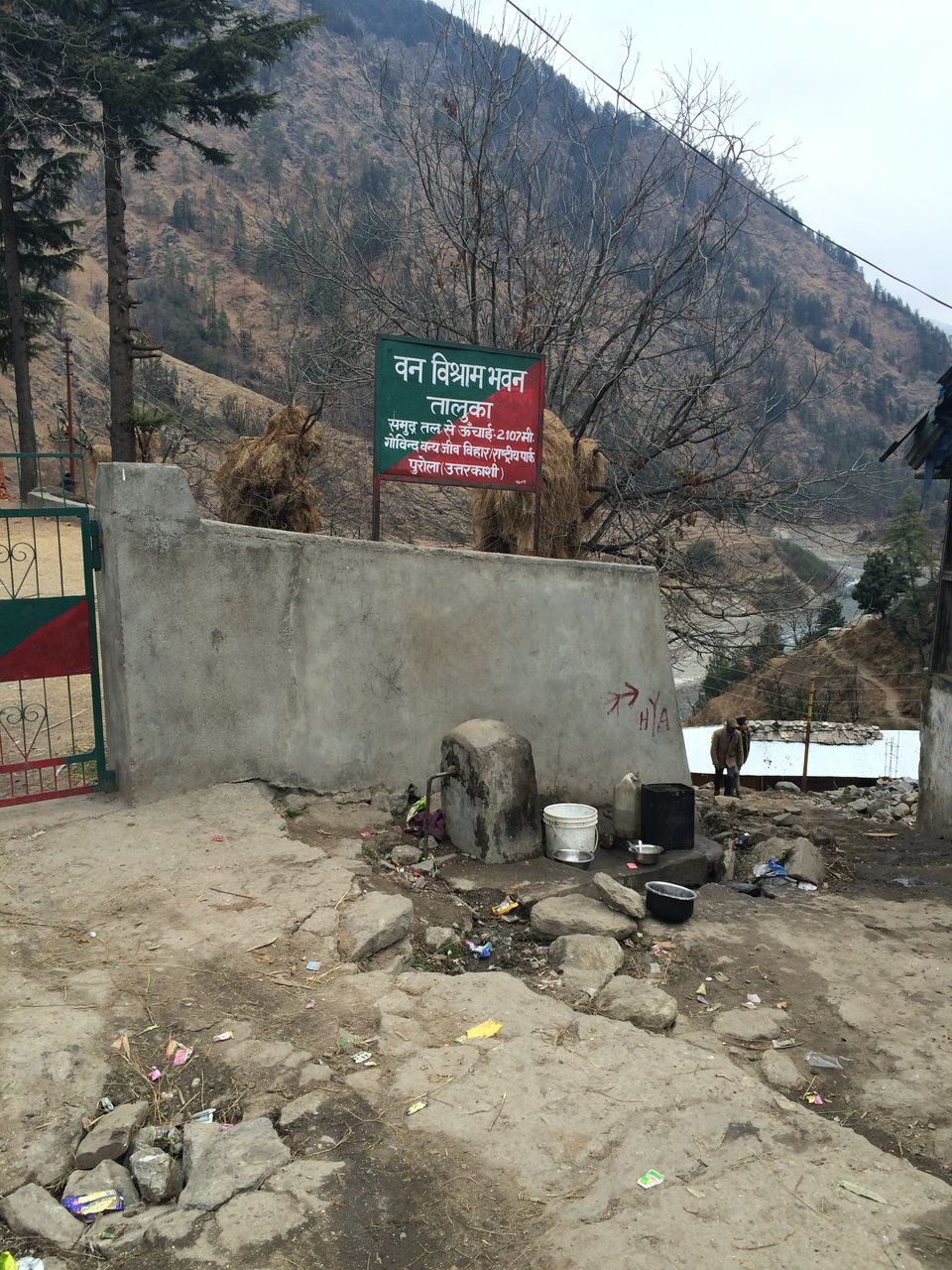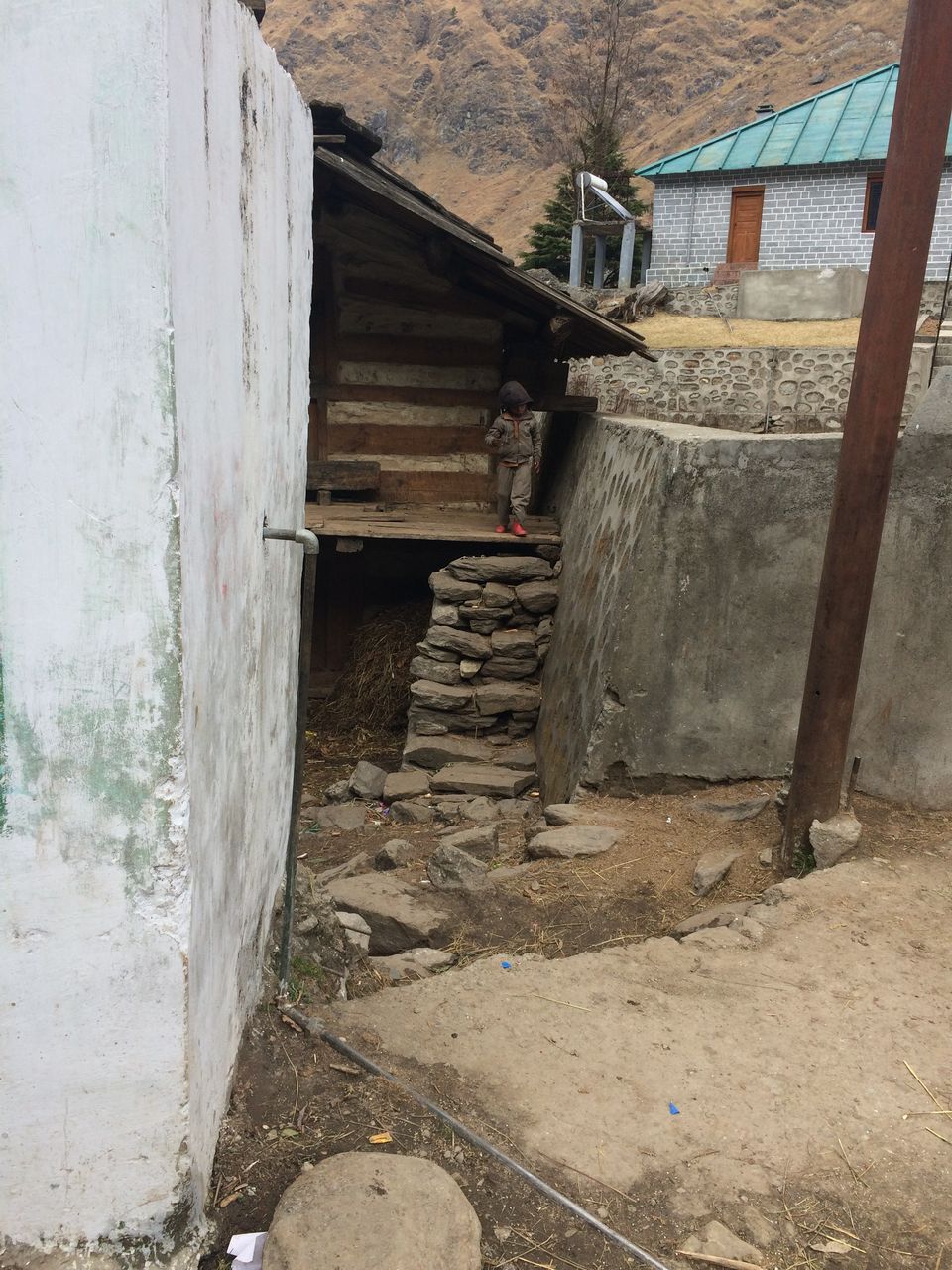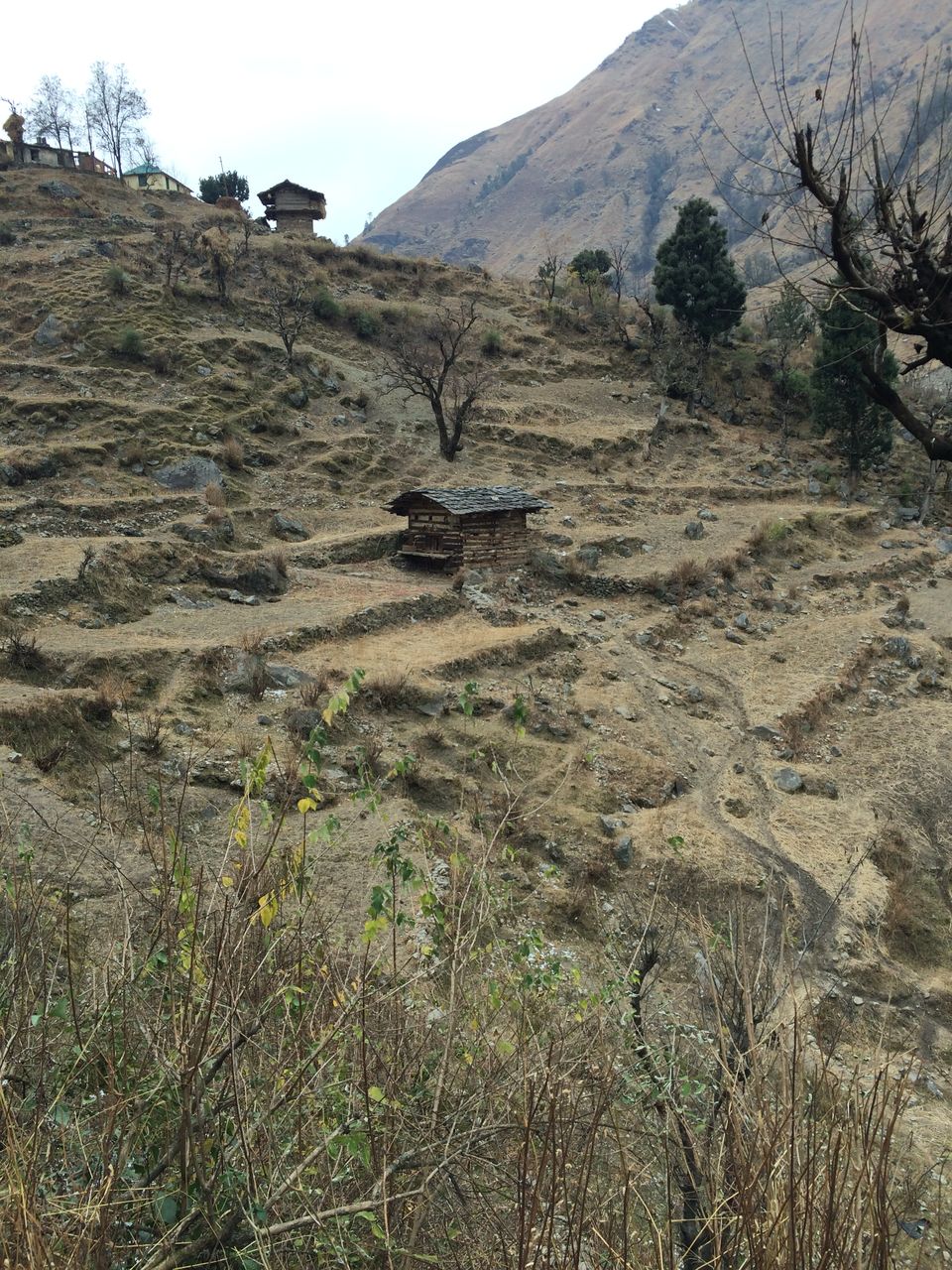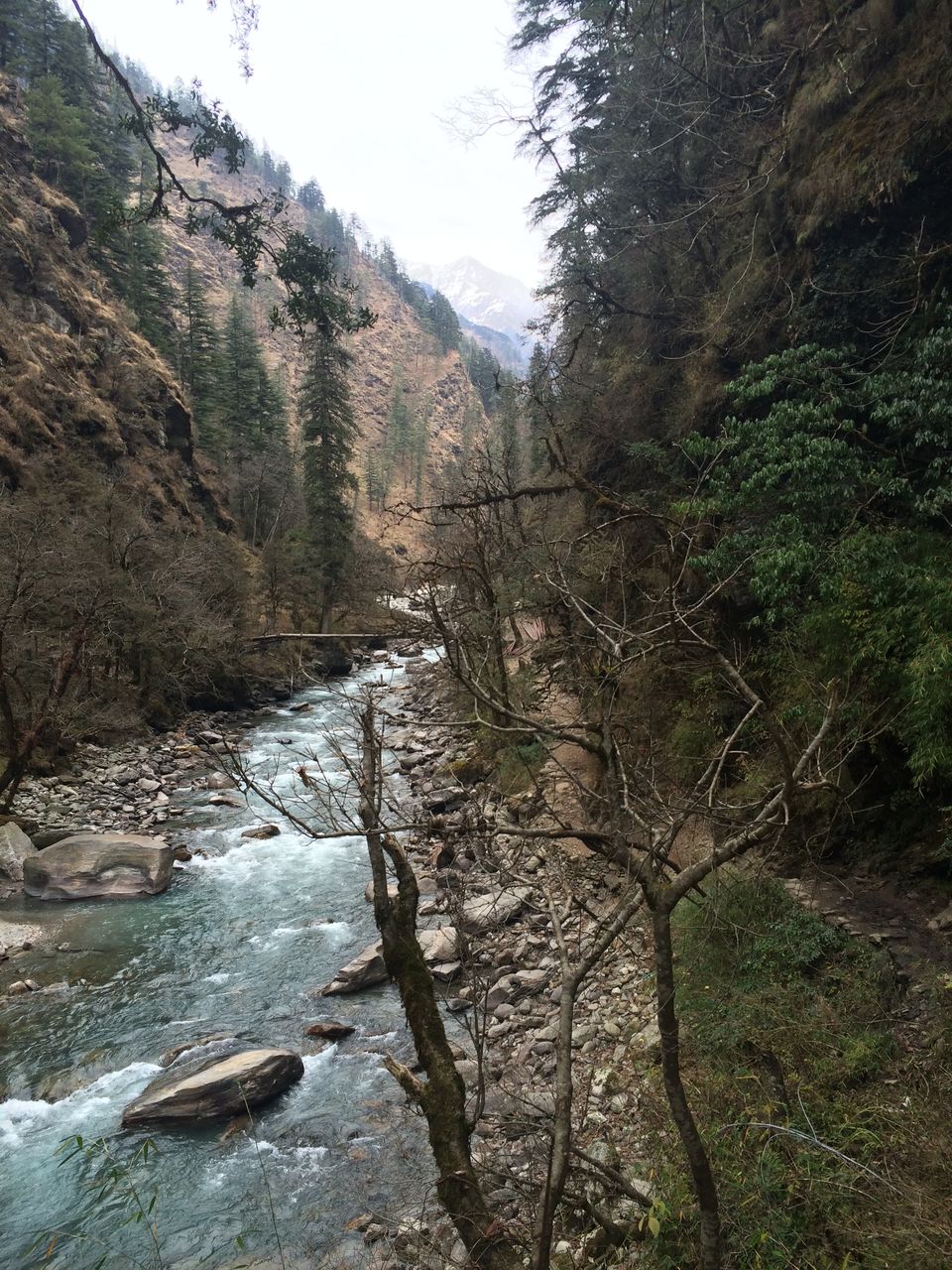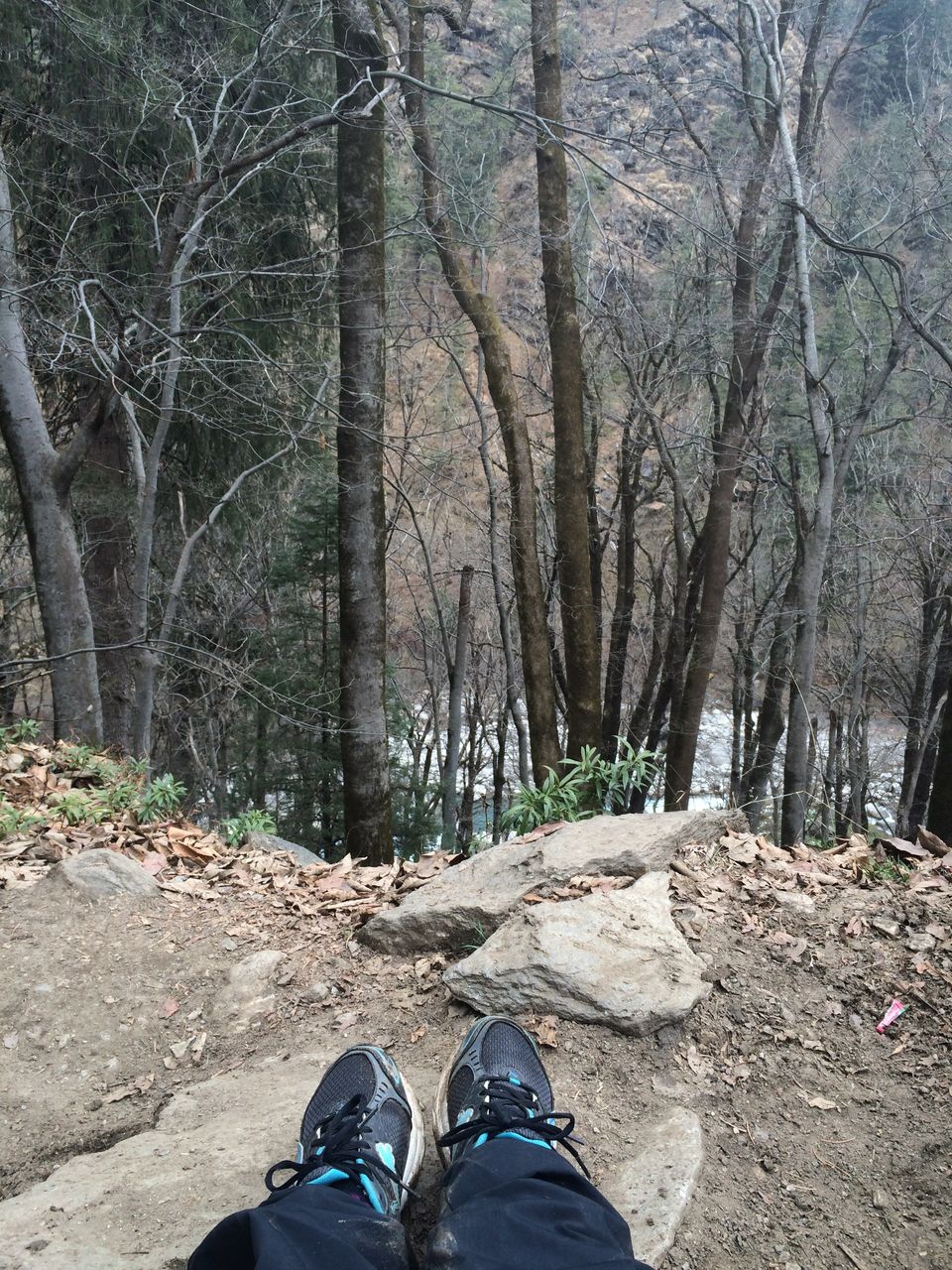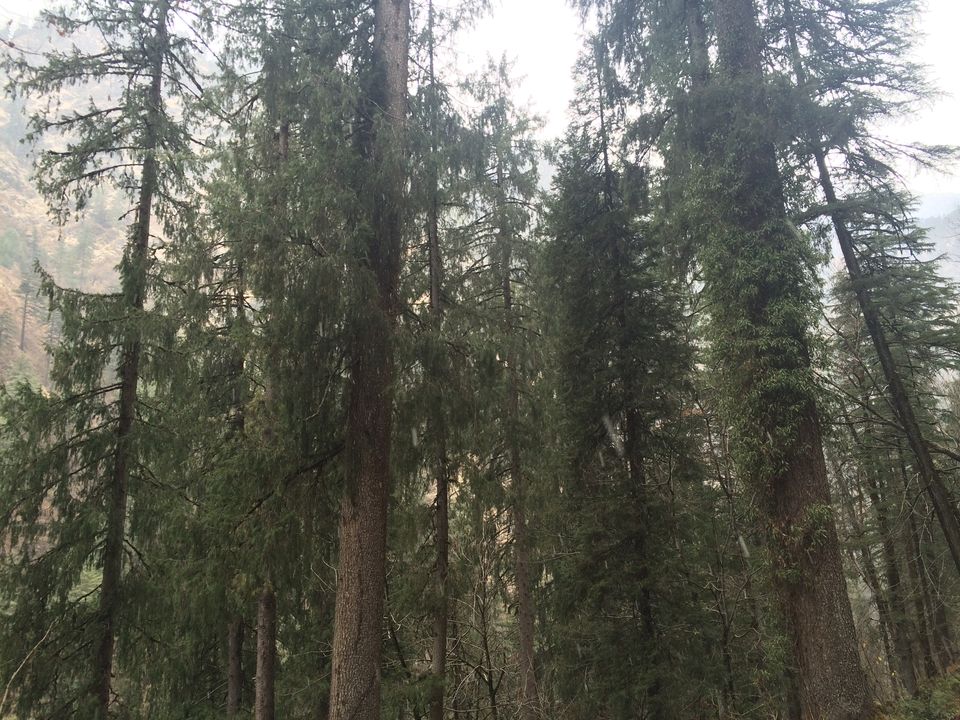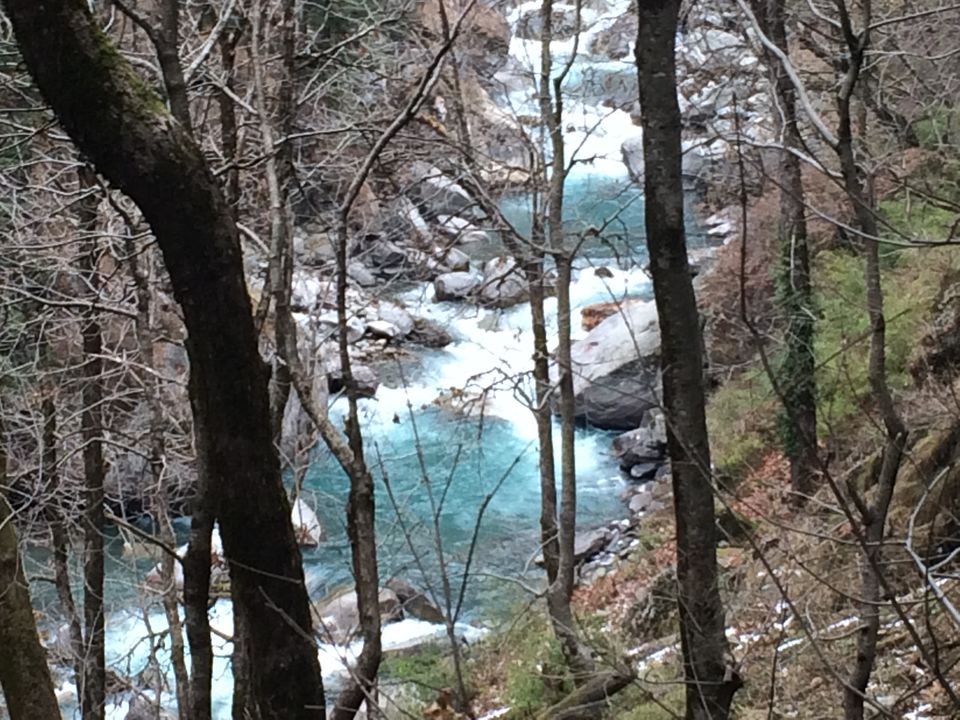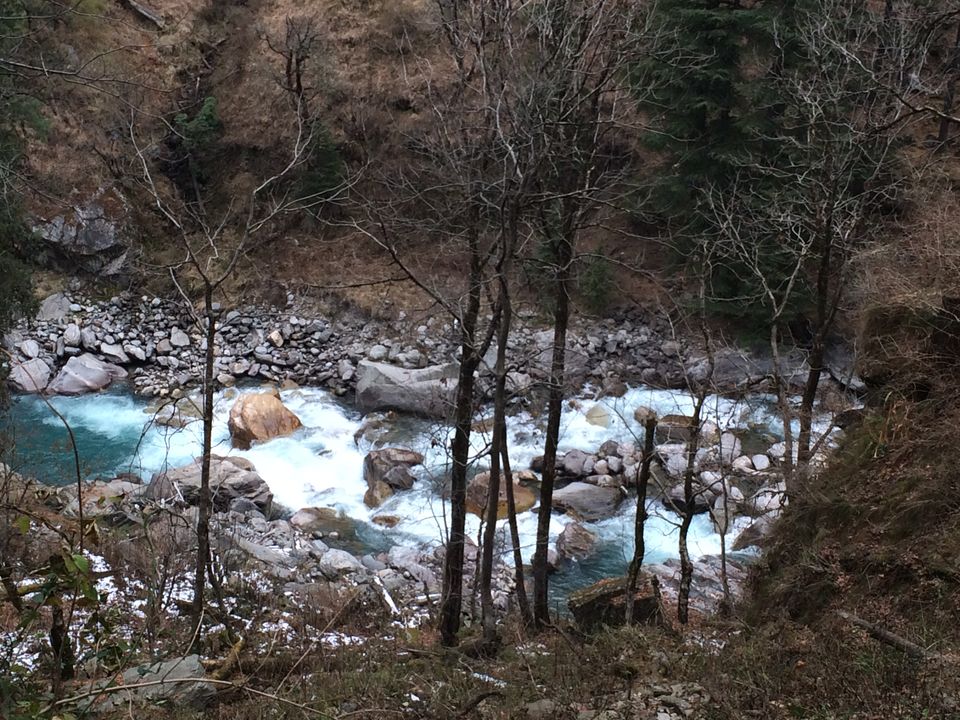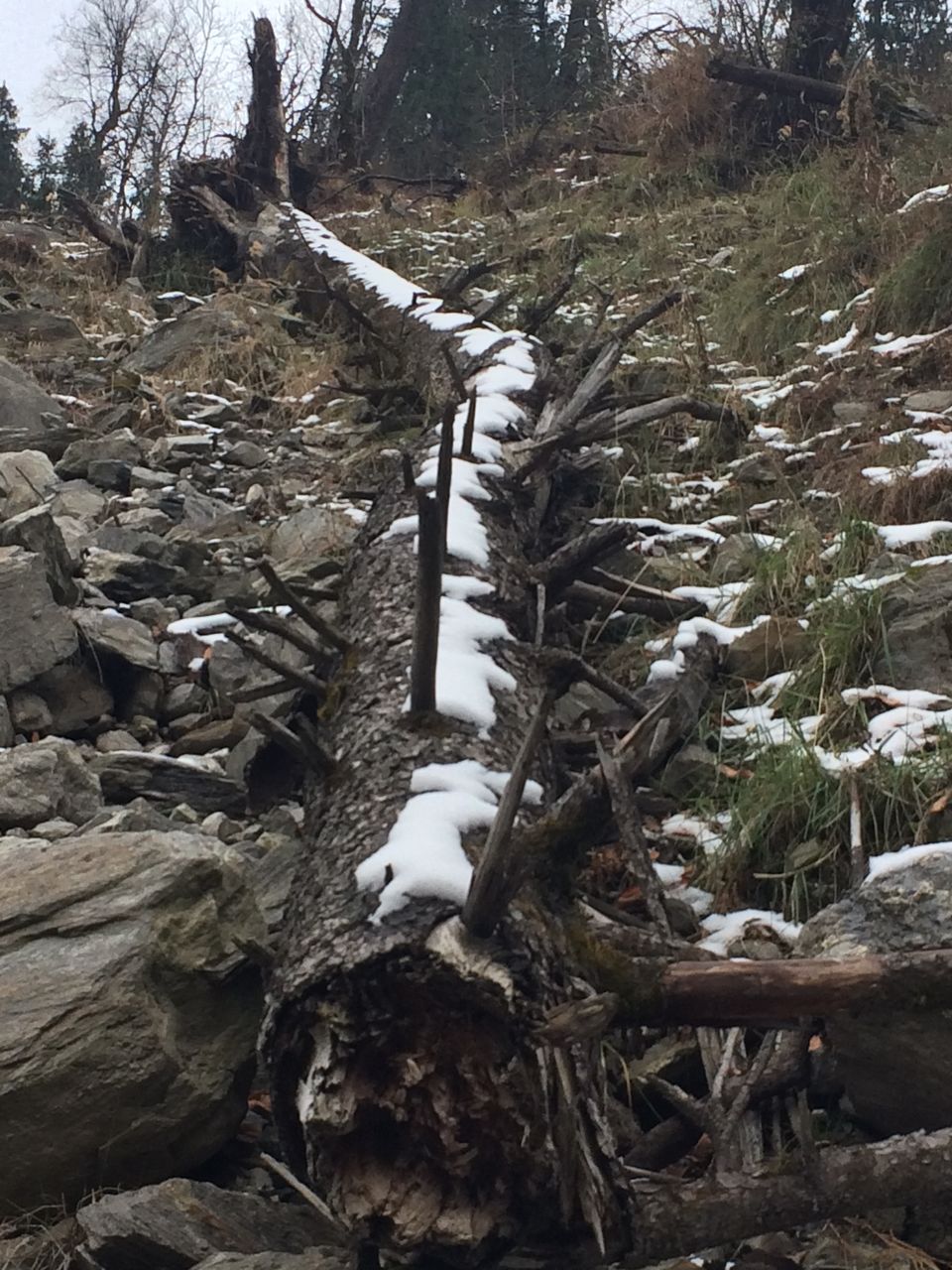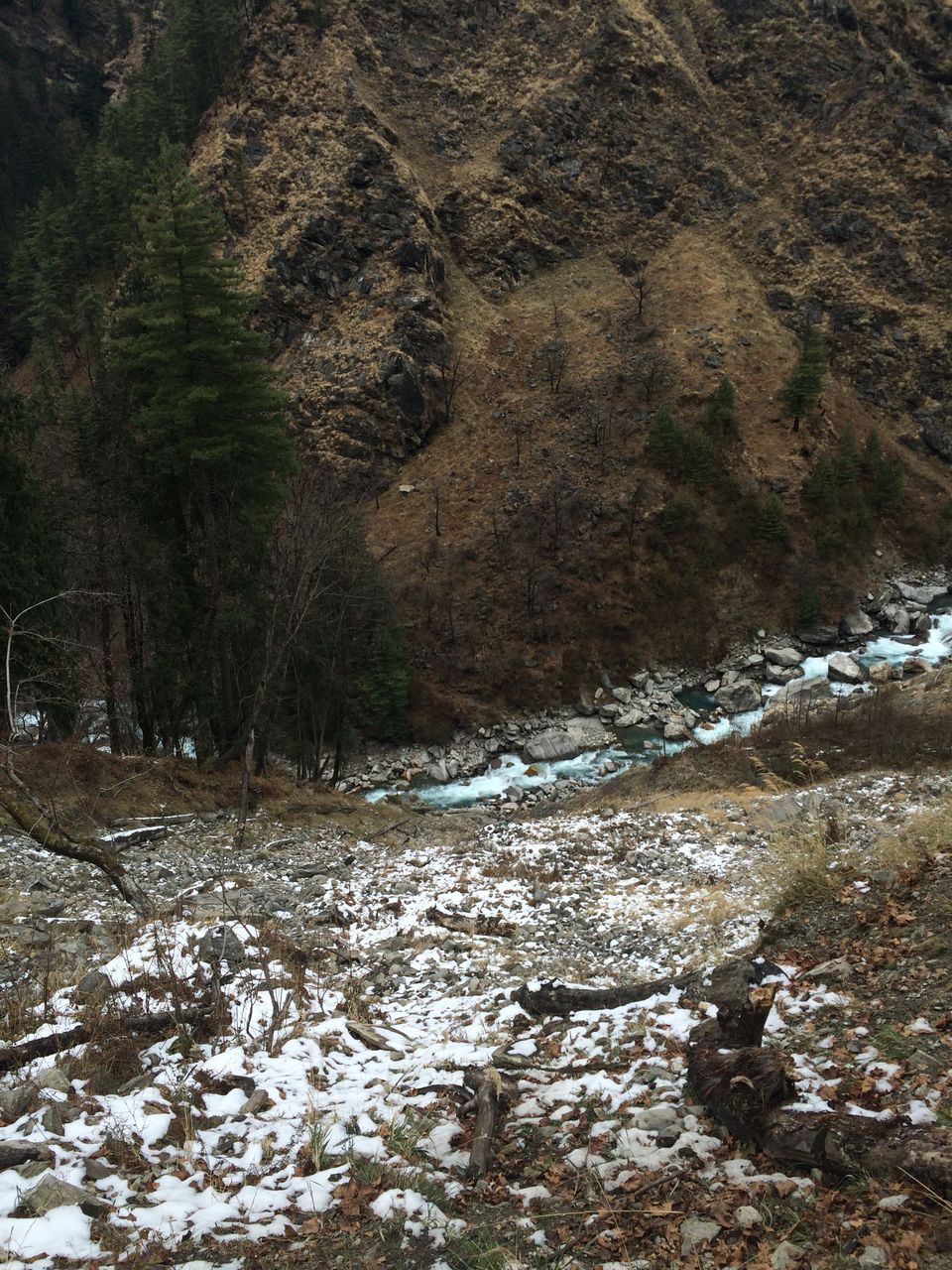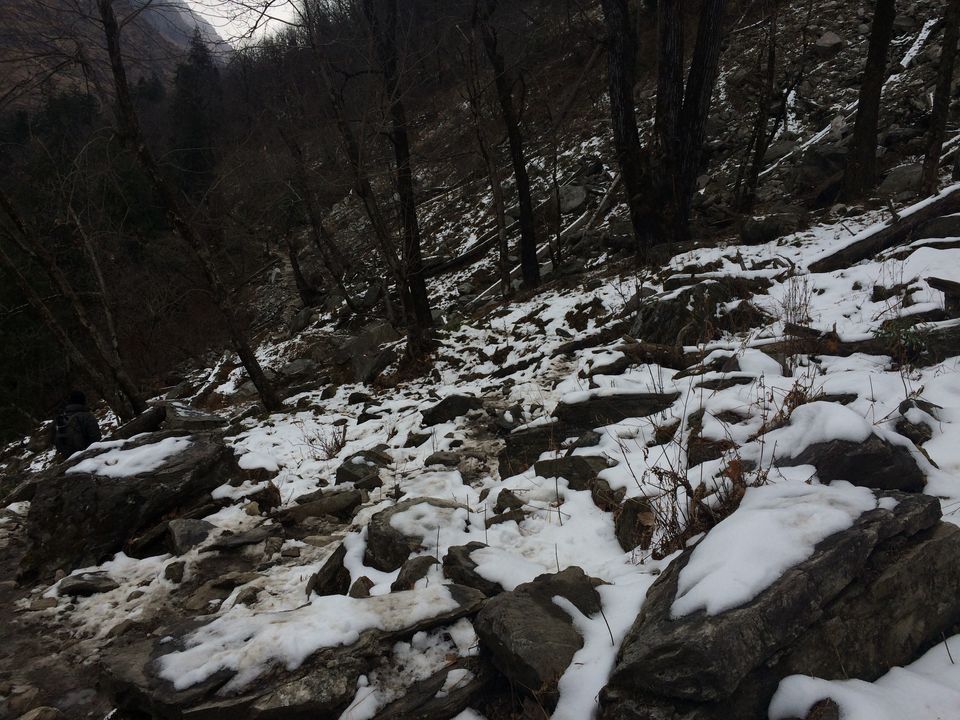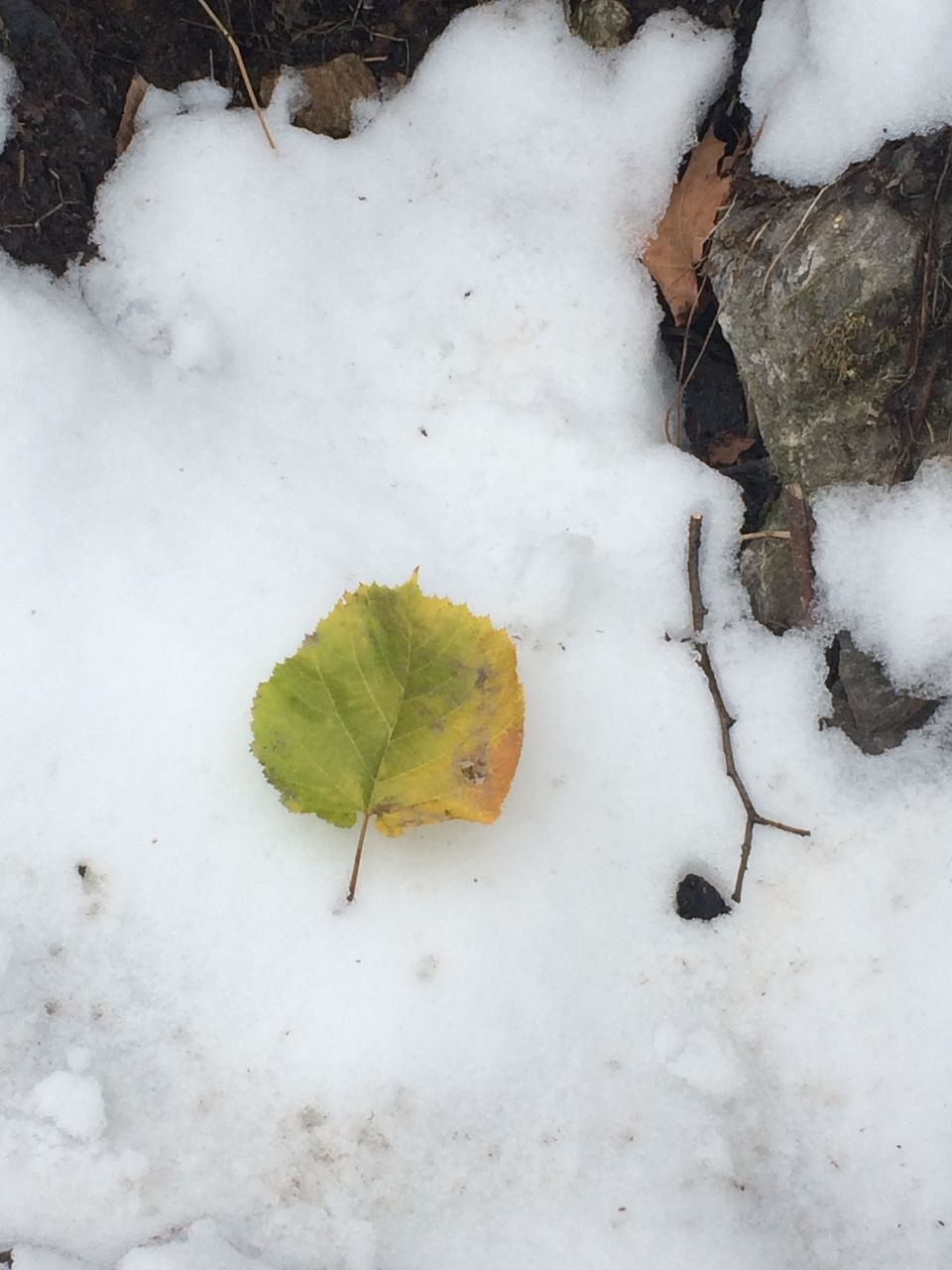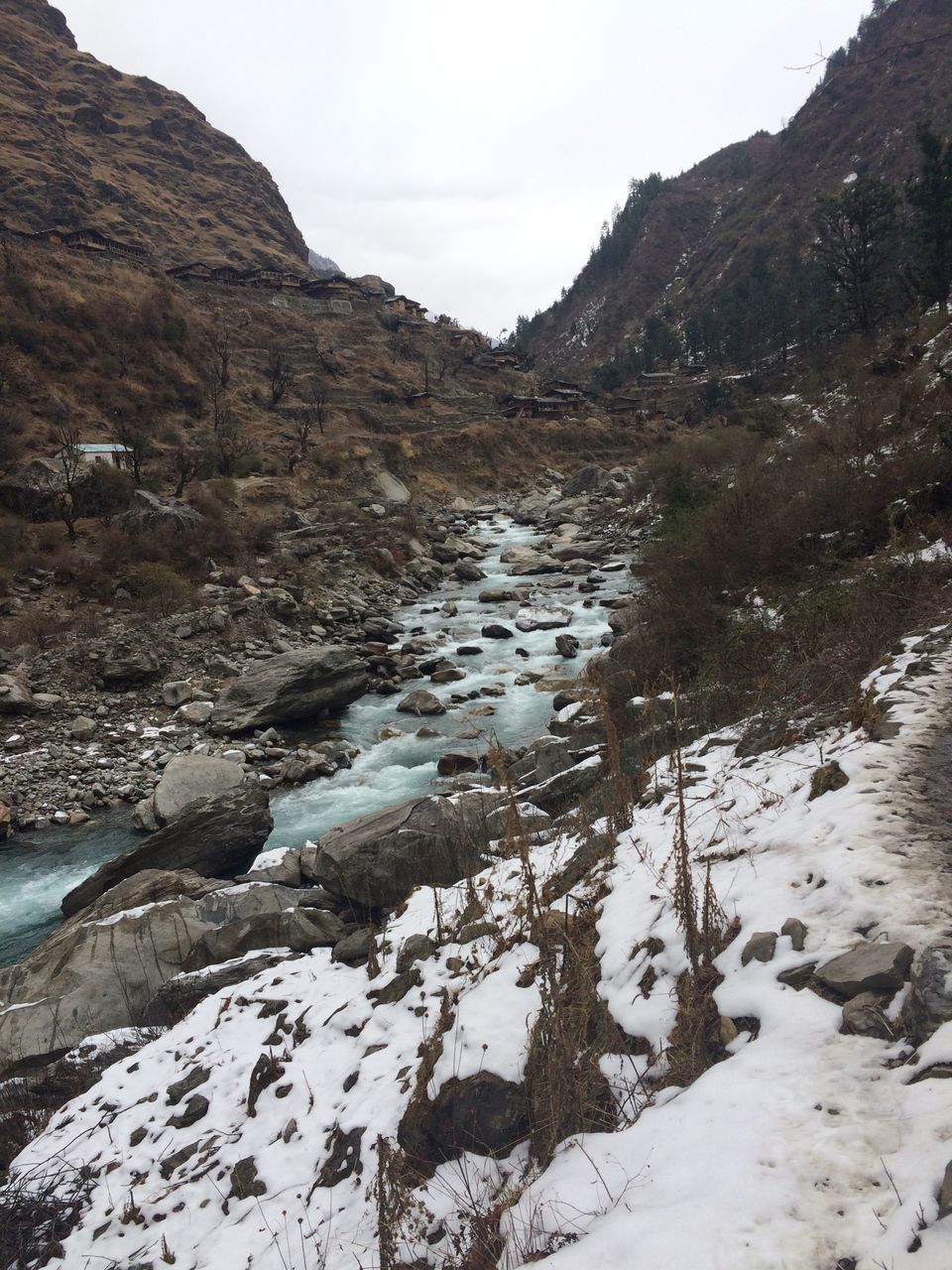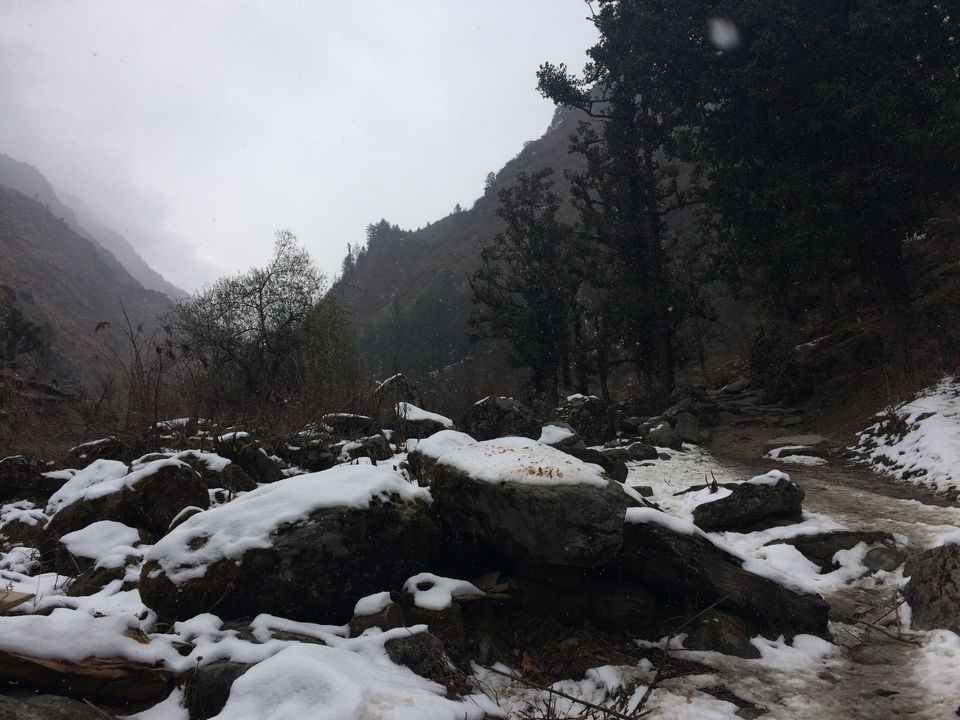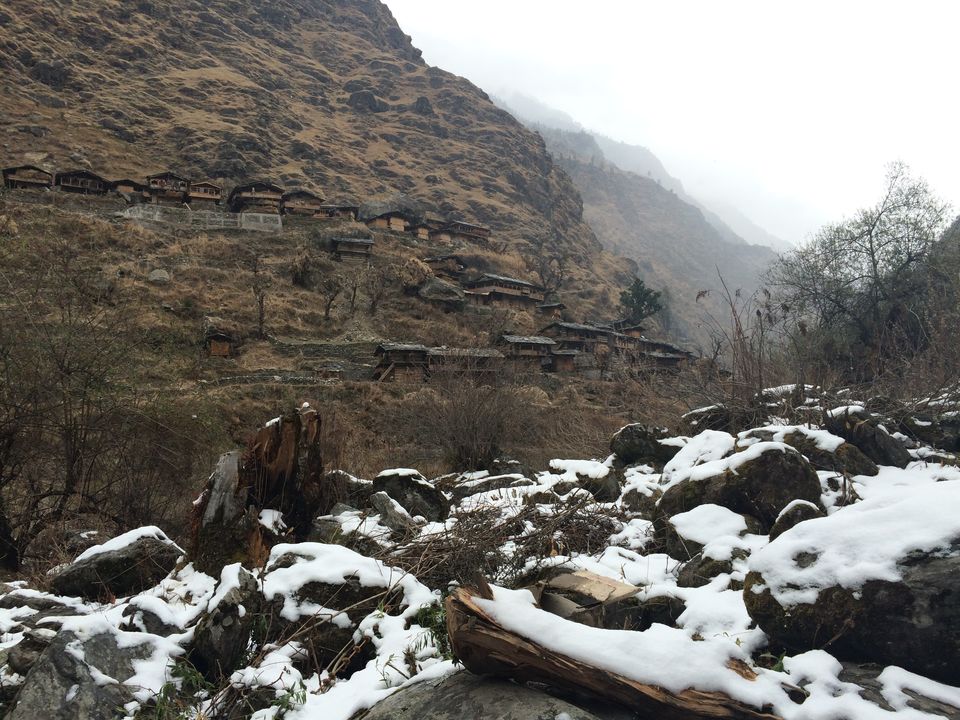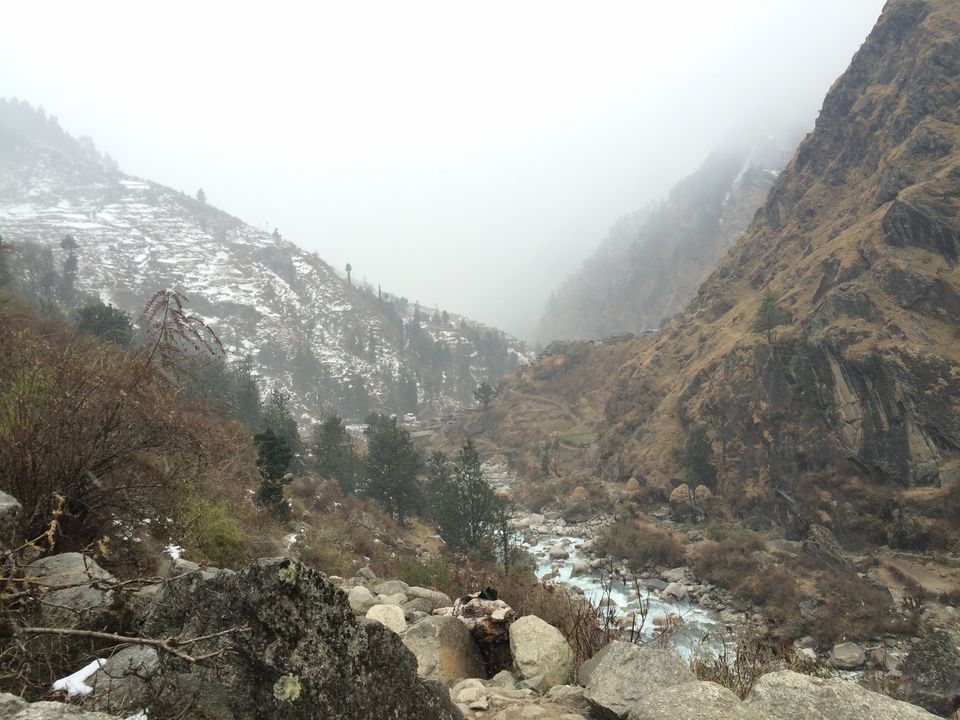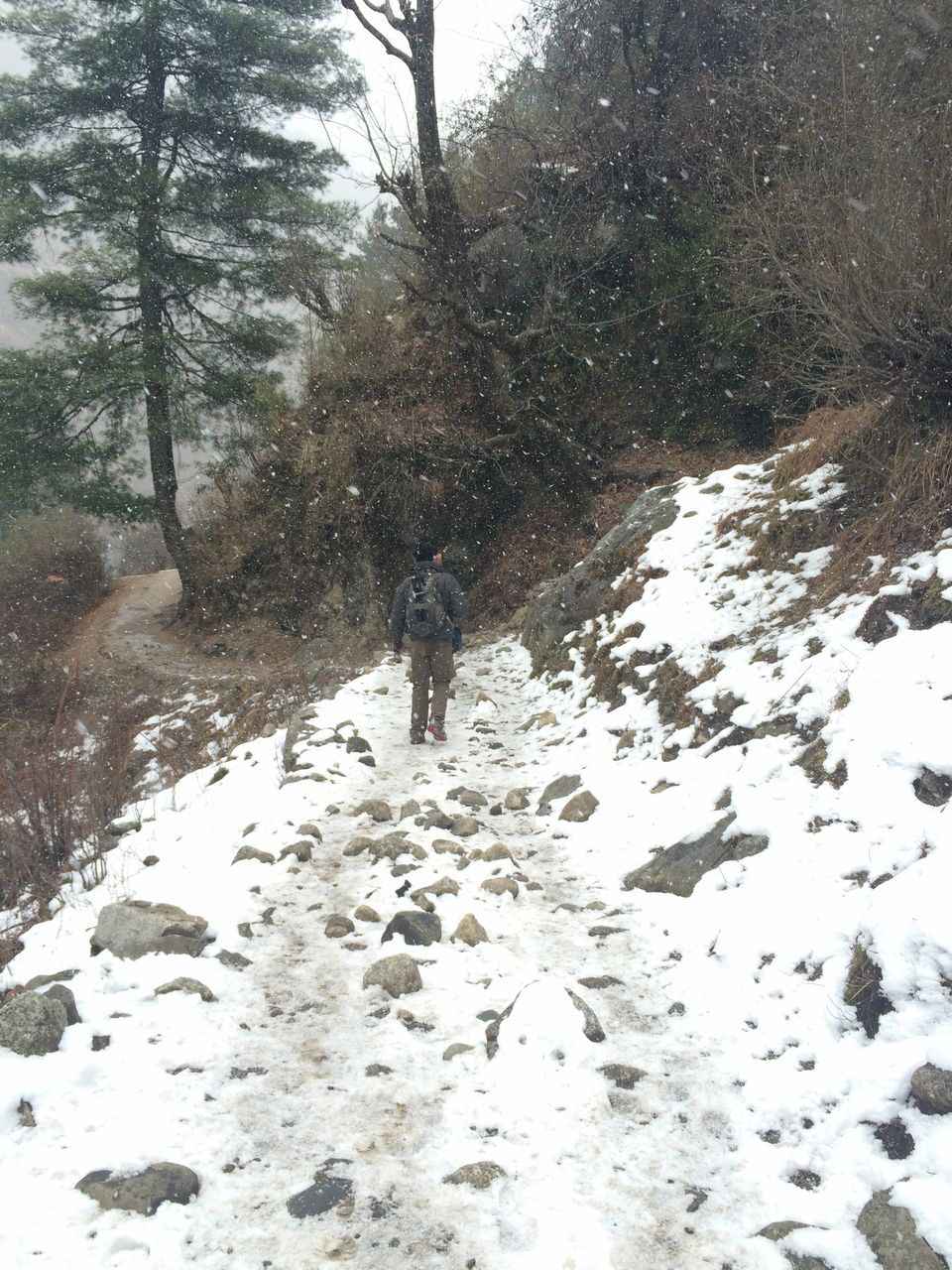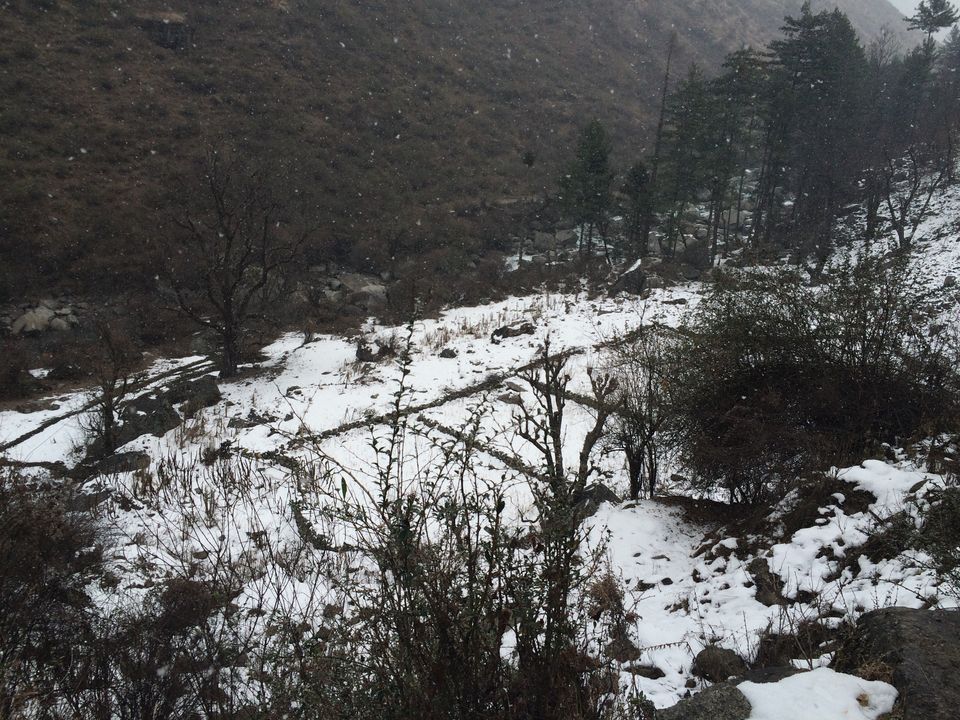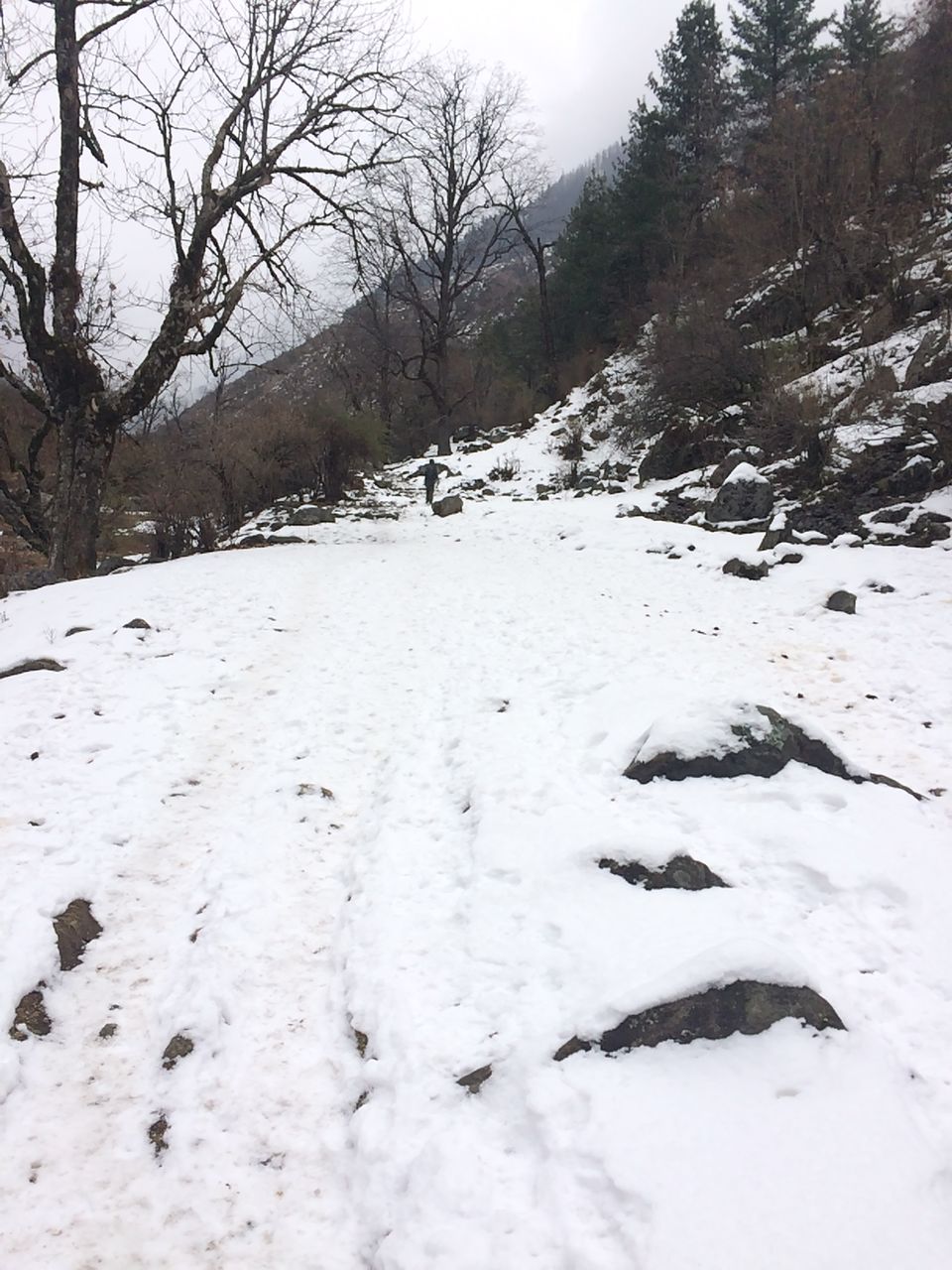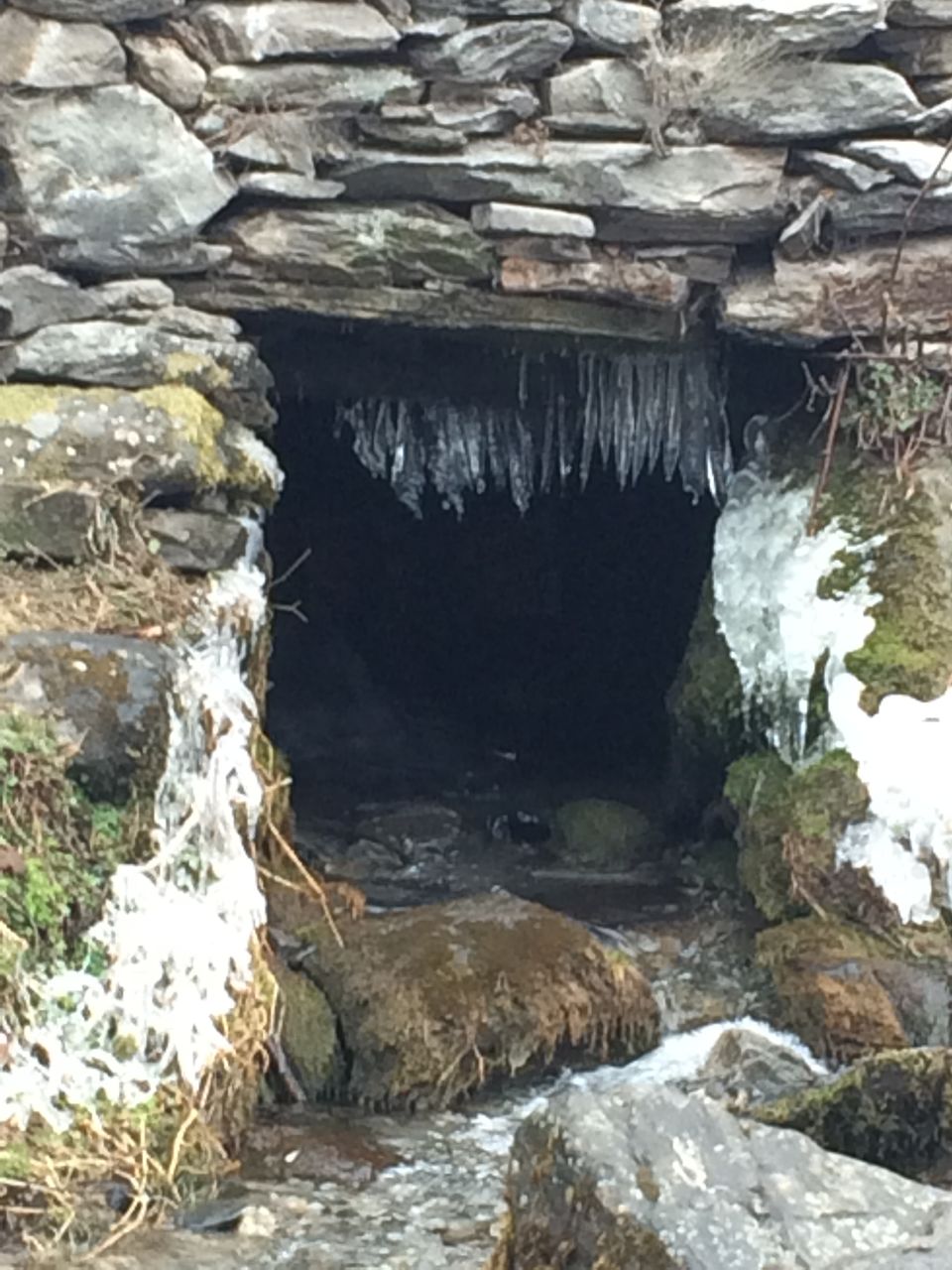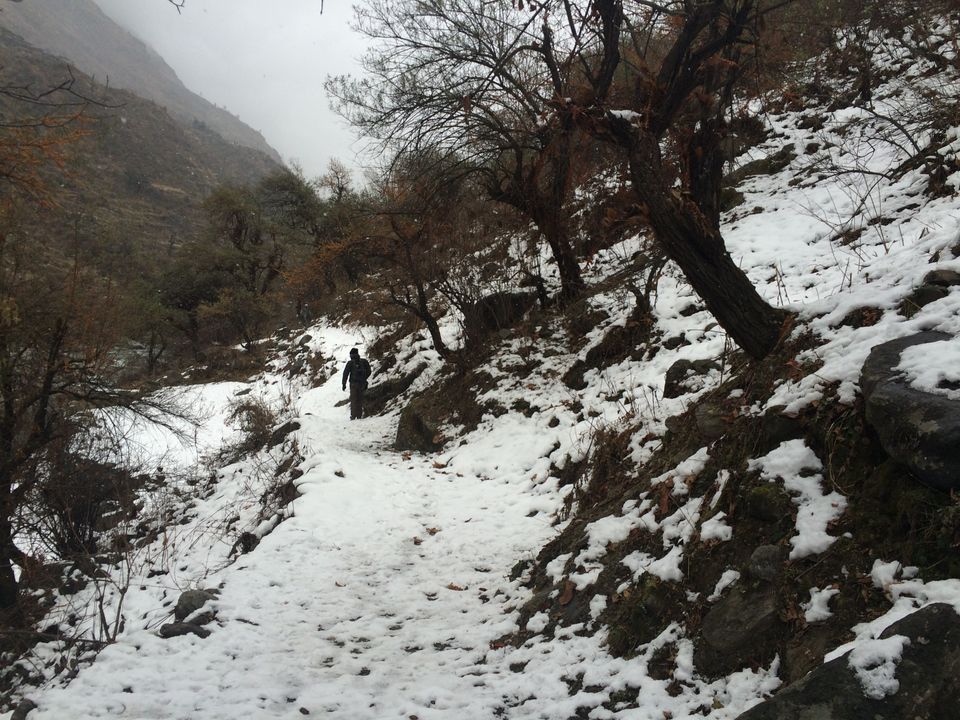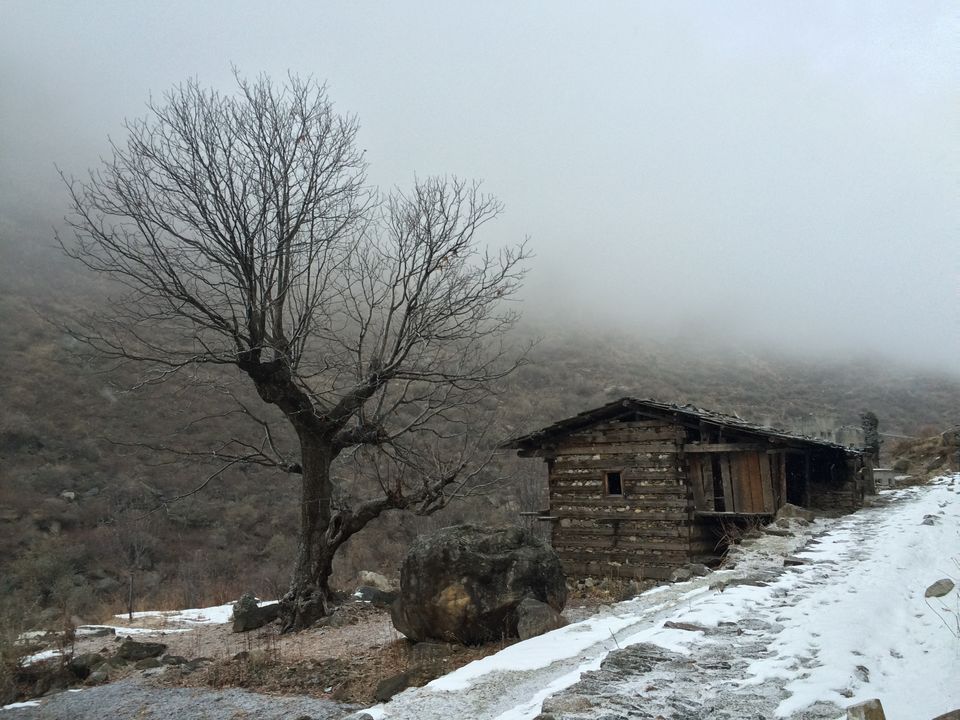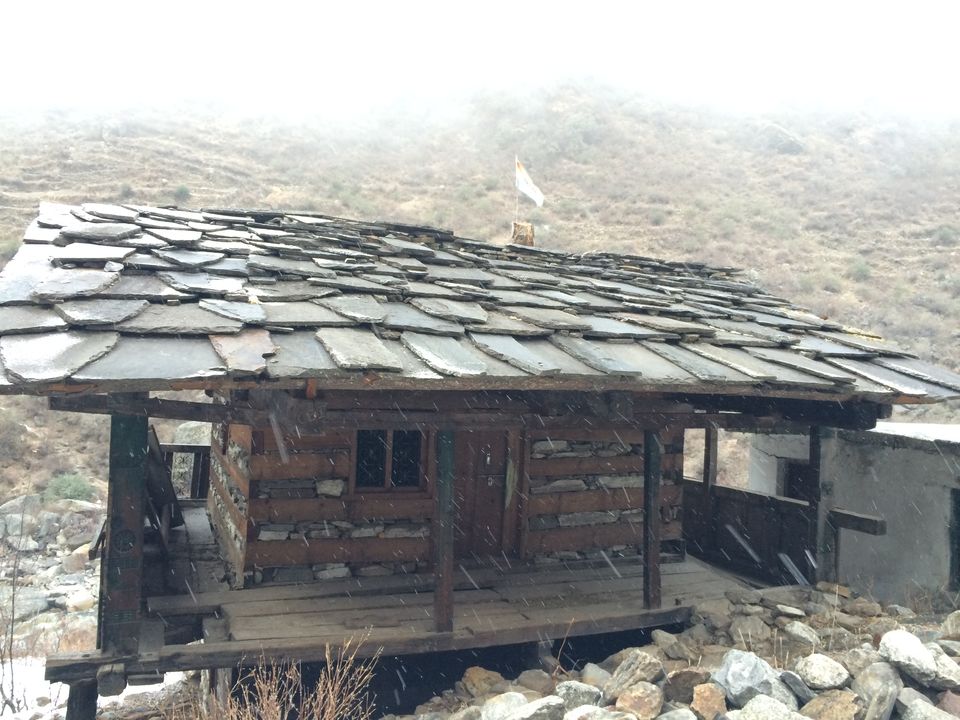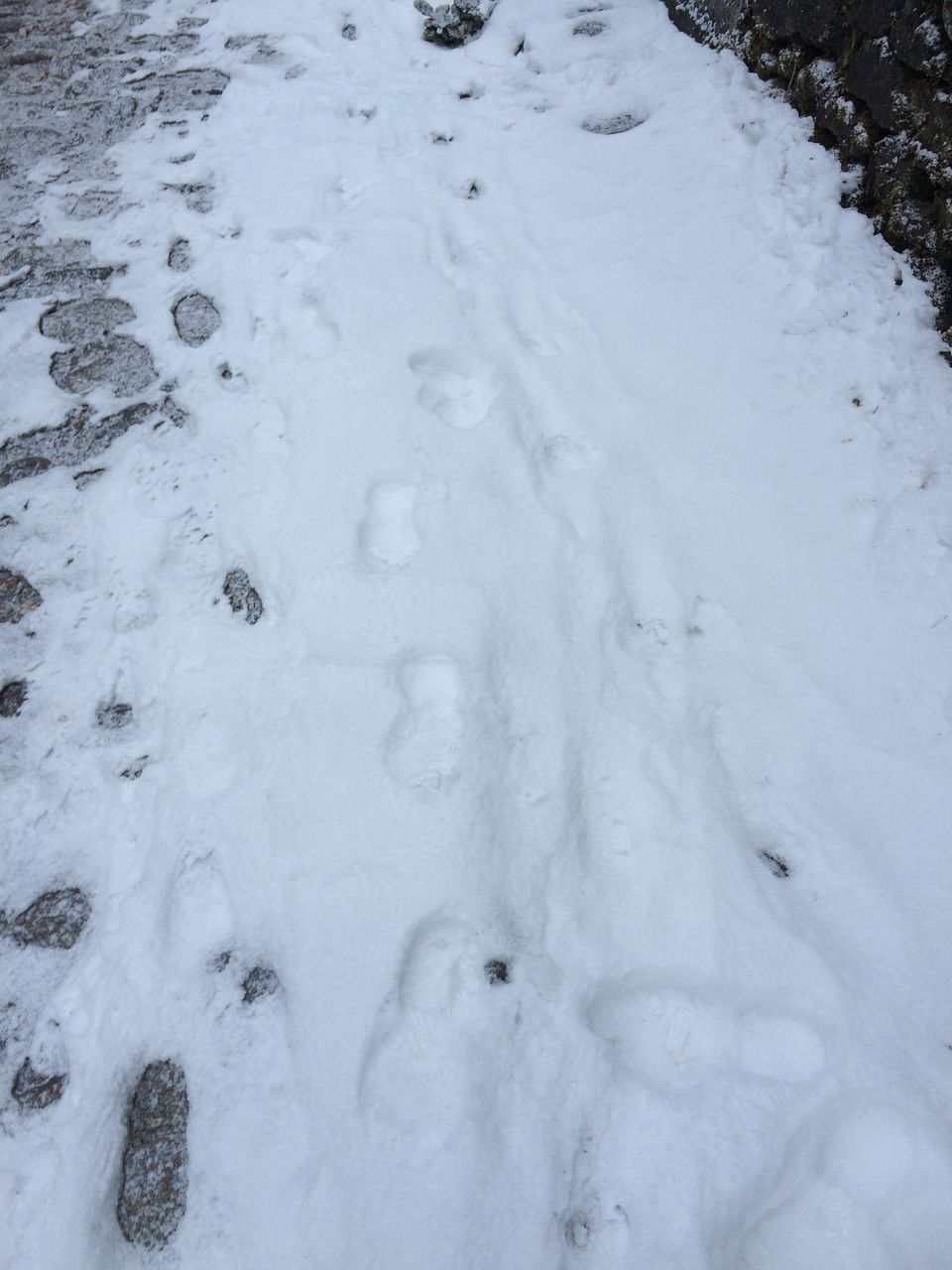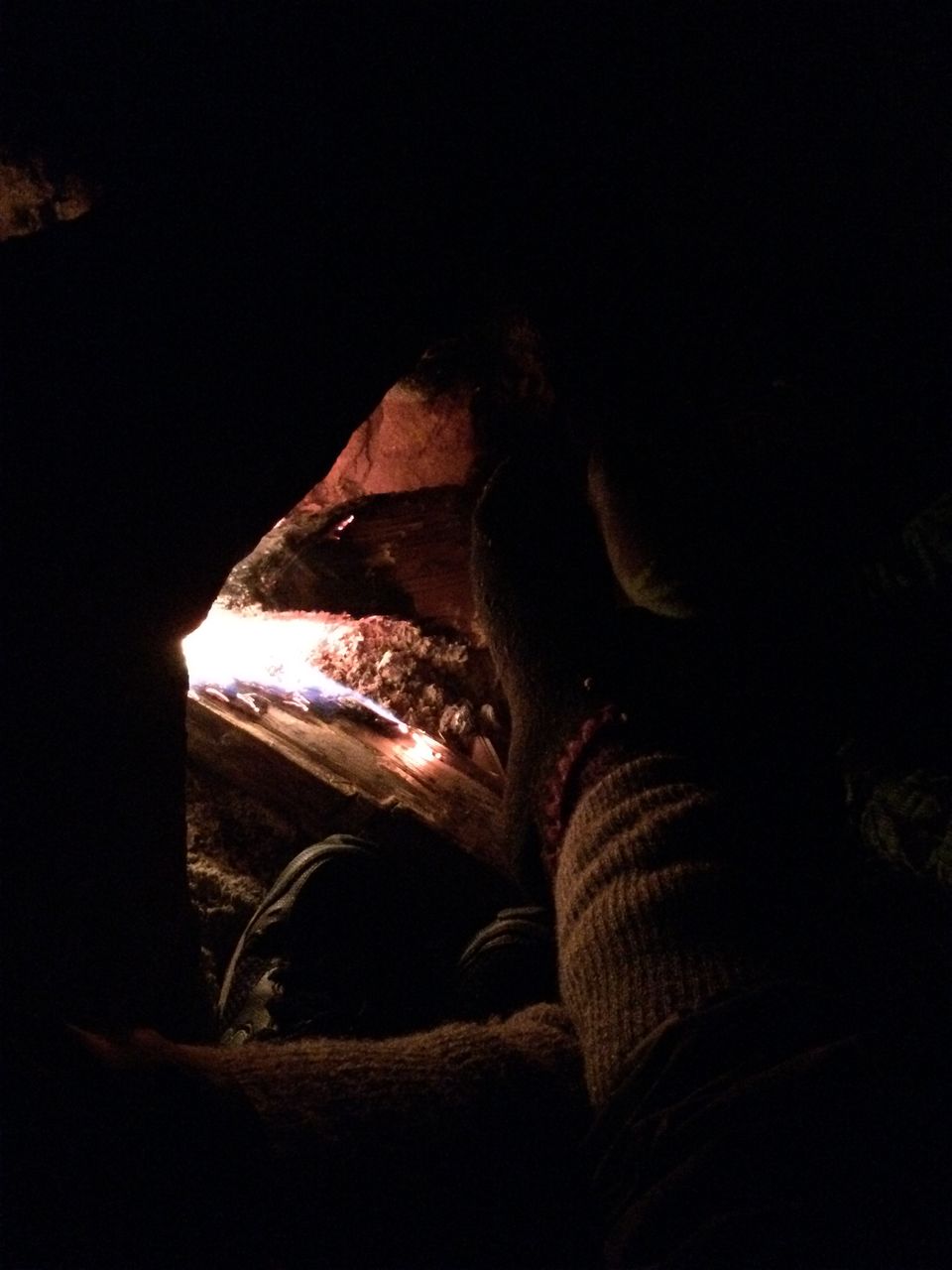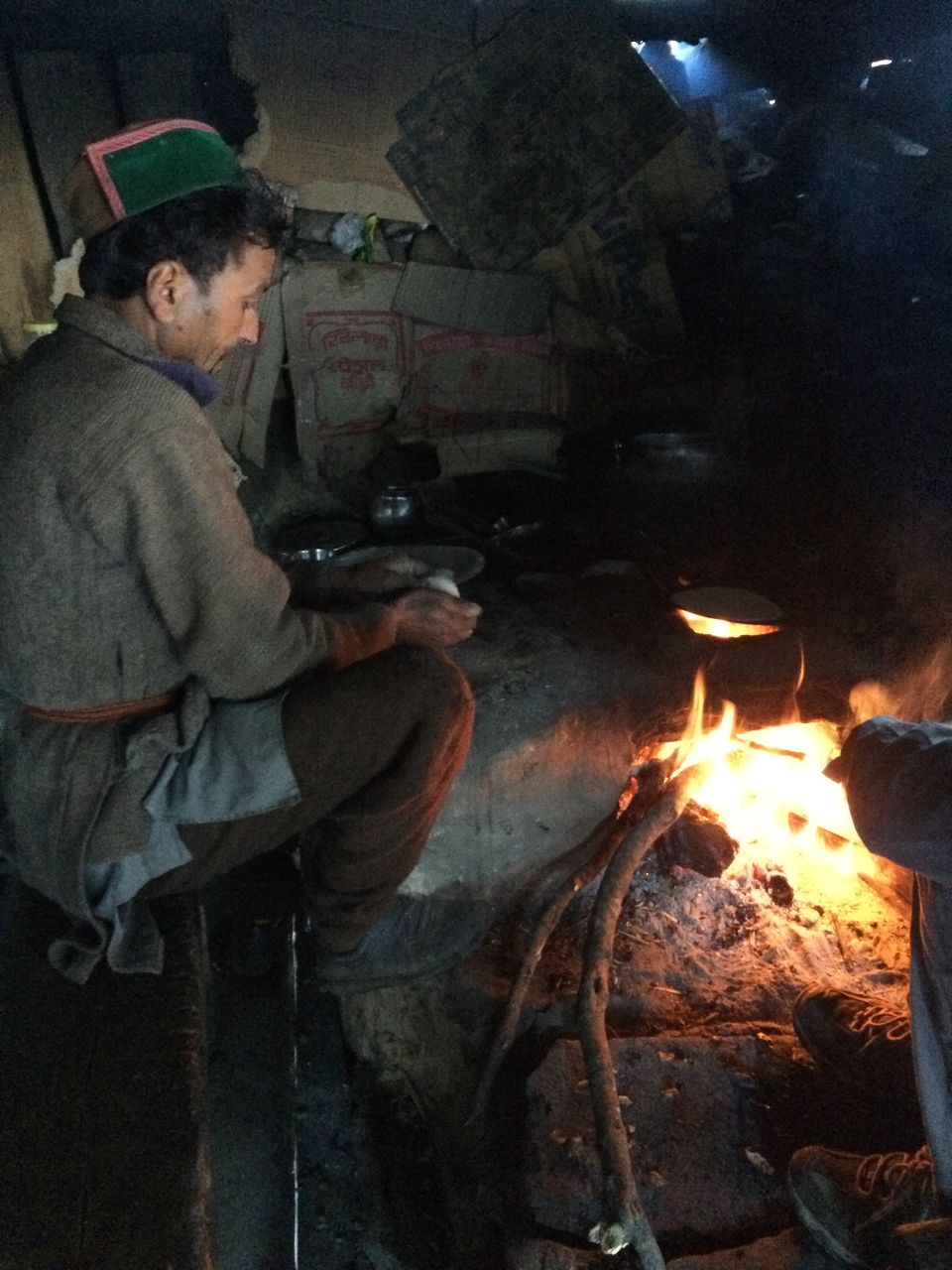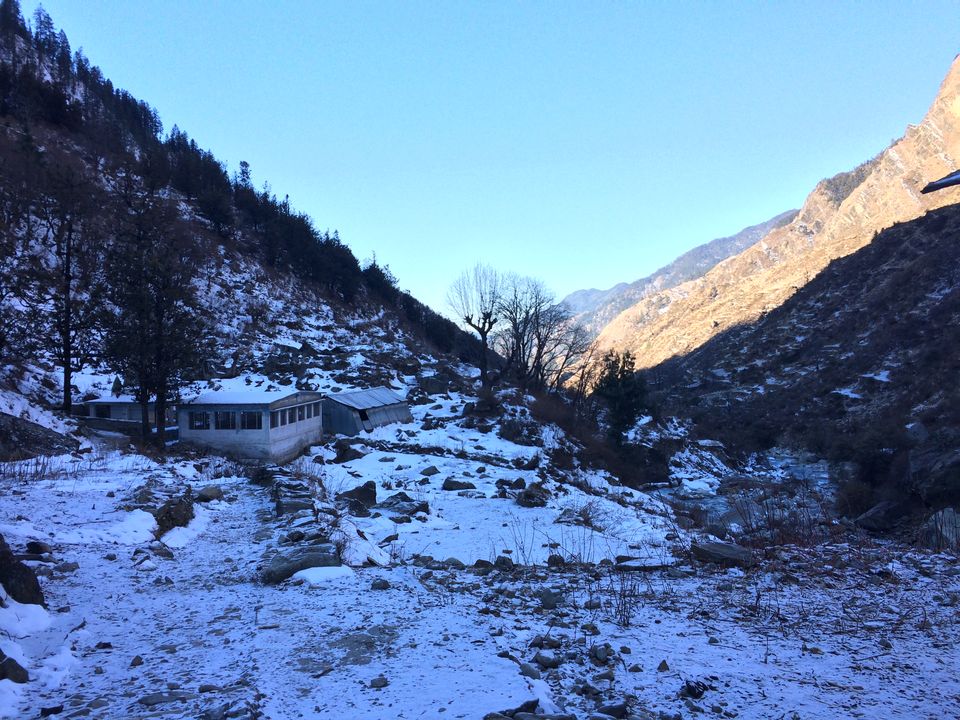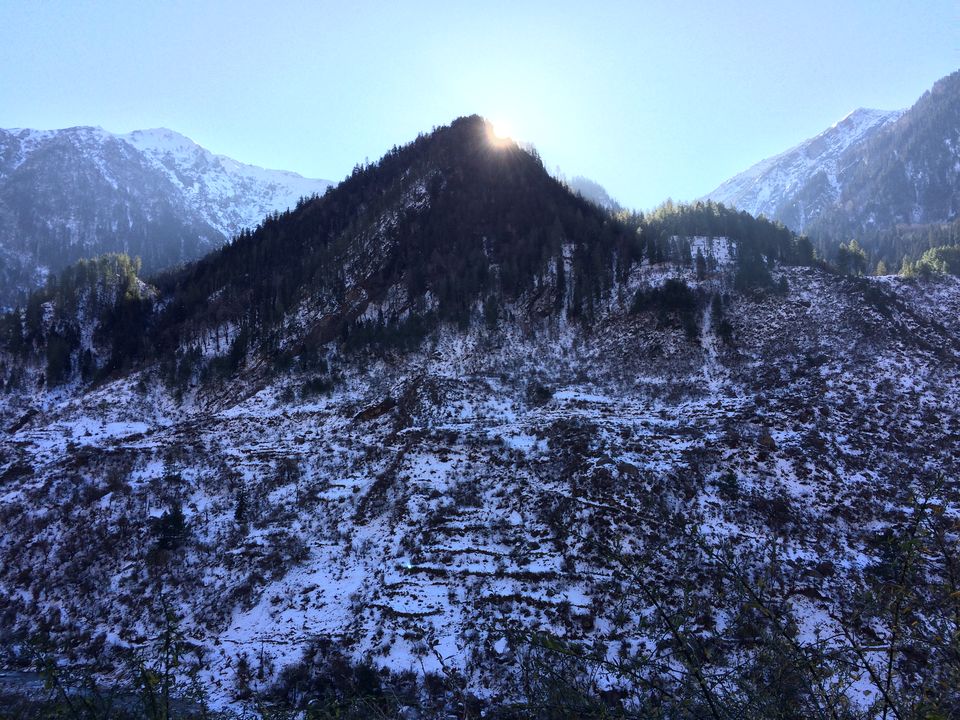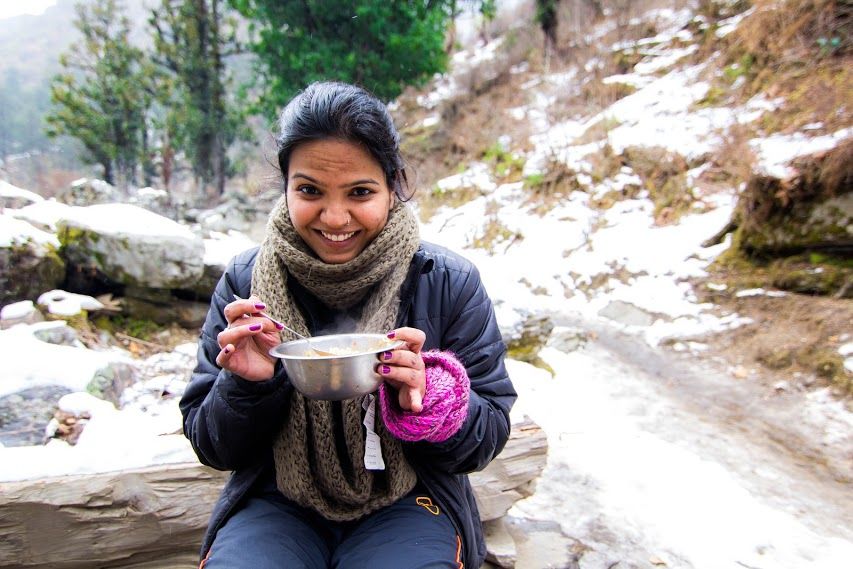 "And, when you want something, all the universe conspires in helping you to achieve it."
I may have been a Paulo Coelho fan at some point in my life, but I never believed in the above quote. It just invariably worked against me, even when I truly wanted something.
In fact, I thought it worked contradictory in my case. Cynic mind.
My perception changed.
I always wanted to do a proper trek. Not just because I wanted the world to call me a trekker (what's the harm in wanting that though), but because I really wanted to test myself, my body, my stamina, and importantly my inner self. But who does this exercise in summers? Everyone, but me.
The hidden adventurer and trouble seeker (cynical mind) inside me decided to do this in winter.
After a bit of help from google, and some real "trekkers", I zeroed upon Har Ki Doon trek in Uttrakhand. Initially, Google god scared me by showing that almost half the population of my country has already done that or planning to do it. (Okay, I am exaggerating)
But, yes, it is a very famous beginner's trek.
About two years ago, the trail started being recognized as a safe winter trek. Since then, several travel companies and trekkers started hiking this 28-odd km trail.
I saw the dates planned by those companies, and fixed my trip for a few days before they were to start.
TREKKING GEAR
After doing a lot of research on the right trekking shoes, I somehow decided that I don't need them. Although, the whole world of trekkers, both online and offline, told me the importance of shoes, (now I know the difference between waterproof and water-resistant), I decided to do this in my regular sports shoes. I know there's a fine line between being adamant and being stupid. I know where I stand.
THE JOURNEY
The journey went as I had expected. Reaching ISBT without a booked ticket to Dehradun. Booking bus tickets is just not my thing.
Luckily, me and my friend easily managed that. We reached Doon at 4.30 am, and had to look for a bus to take us to Sankri, which is the base camp for the trek, about 200 km from Dehradun. After pronouncing it wrong every time, I managed to find help.
Help comes to you when you really need it. Just ask!
Almost 12-hours of backbreaking journey in the local bus seemed unending. And it just got worse when a local cricket team sang Gharwali songs louder than the loudspeaker for the entire journey.
THE TINY SANKRI
Surprisingly, the first sight of Sankri (1950 m) will make you forget everything, yes, even the Gharwali songs. I am sorry, nothing against the language, but you should have been there to understand what I really mean.
The extremely silent and surreal village is about 13 Kms inside the Govind Wild Life Sanctuary with the majestic Swargarohini peak in the backdrop. The energy we gained from that tiny hamlet was so strong that we could have actually started the trek that day itself. There was nothing more we could have asked for other than a hot cuppa, and the sun setting in the backdrop.
I haven't seen anything more beautiful than the sunrays falling on the snow-clad peaks. Even though the sun is setting, it's just a happy and positive sight for me.
After we were dissuaded from hiking the same day by the local guide, we decided to call it a day, after a scrumptious home-cooked meal at a small café.
THE TREK
After several frowns about starting late from the guide, I was all set to make my first proper trek a reality.
We managed to leave Sankri for Taluka, a small settlement where the road ends and the trek starts, at around 9 am.
Our destination today was Seema, which is about 14 km from Taluka.
The trail begins like a mystery movie.
In the beginning, you would not know what's in store up ahead. It's like a steady walk in the forest, with the river flowing on your left, peaks far away from you, and a muddy trail -- steep and plain.
It'll all be very slow and calm.
Slowly, it'll gather pace.
You'll suddenly start panting, and realize you are actually hiking a mountain amid Himalayan lush green trees. The track will bypass all the villages and will keep gaining altitude. Amid the trees, you'll see the river flowing deep down. But, wait!
Look at the colour of the water.
It's that copper sulphate blue. Never before had I seen a river this crystal clear blue.
While walking and panting, I had some weird thoughts - why am I doing this, and even why do people trek?
I had not thought the answer will present itself to me. After all, I was in the valley of god (har-ki-doon).
While taking a break, my friend said, "I have a special thing with nature. At times, when I have wanted to see some natural beauty – rainbow, rain, sunshine – it had appeared."
" I want SNOW."
He said let's pray.
In my head, I am making all sorts of barter with the universe, demanding snow. There wasn't any sunshine whole day, but the weather was clear.
It changed.
Slowly some white flakes dropped on my black jacket. No words can explain that feeling.
It was snowing. Not heavy snowfall, but tiny flakes. It just felt like that snow covered canvas shown in Hollywood movies during Christmas.
The movie was gathering pace.
The canvas was changing.
But, the change was so slow and subtle; as if the editor did an excellent job with sleek cuts and you wouldn't even realize the scene has changed.
From browns, greens, and blues, the colour palette now included whites as well.
The white fresh snow. Peace.
While we kept walking, everything was almost white. By then, we found the only small shop enroute that serves Maggie (read Yippee!) and chai.
I actually clapped. Euphoria.
I am not really anti-social, but while travelling I prefer just a very few people…like really few.
Thankfully, no one else was doing this trek.
More than 400 people were in Sankri, but not for this trek. Kedarkantha is another trek that starts from Sankri.
I thanked the universe.
We met a few locals who were climbing up the hill to their villages, carrying stuff of their daily requirement.
Motivation. Strength.
Beyond the shop, the route becomes steeper and narrow.
Fresh snow is good during the trek as you can easily walk on it. But ahead, there was were a few patches where the snow had turned into ice.
My sports shoes.
They were not really as bad as I had thought. I almost begged them to help me. Waterproof, water-resistant was not even there in my head - all I wanted was some grip to manage that thick ice.
On some patches, I slipped, on some I didn't, and on some my guide held my hand. I once slipped, and the guide stepped on my hand in a hurry to help me.
Little bit of injury is allowed, for the sake of adventure.
I didn't want to go back and tell everyone that my trek was like a cakewalk, though it was walking on the snow.
We kept hiking amid snowfall.
The first leg ended once we reached Seema.
The chowkidaar was waiting for us amid snowfall. This was the time to dry the socks and the shoes at the guest house.
We sat around the fire on which our food, khichdi, was being prepared. It was just the four of us, and the snow and the stars surrounding us. And a lot of conversations.
The best bit of such conversations is that these just stay in your memory. You might have met a lot of strangers in your life and forgotten about them, but these momentary bonds created around the fire over conversations will stay with you forever.
There's more…