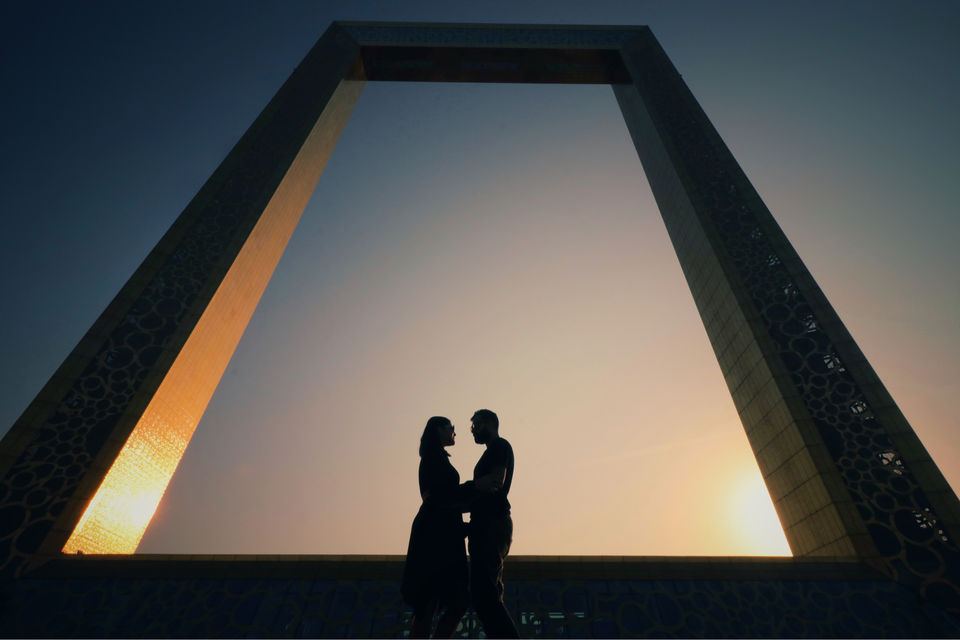 Captured ourselves in this frame forever in this week of #Love ♥️.
A true architectural wonder in the city of superlatives is the #DubaiFrame, the largest picture frame of the world.
This 150m long tower, flanked by a long bridge with a void in the center offers glittering views of the cosmopolitan skyline on one side while the other side narrates tales of Dubai's evolution from a fishing village.
The opulent stainless gold cladding of the frame is said to pay tribute to Dubai's reputation as the 'City of Gold'.
As you meander through the frame, one is taken on a journey of Dubai's enthralling past, exciting present and splendid futuristic goals through the exhibition galleries.
Best time to visit: Before Sunset, as if offers majestic views of Dubai's skyline both in daylight as well as sunset.
Tickets: To avoid being one among the crowd, you can buy your tickets online (also saves you money). Check amazing offers on @Headout.