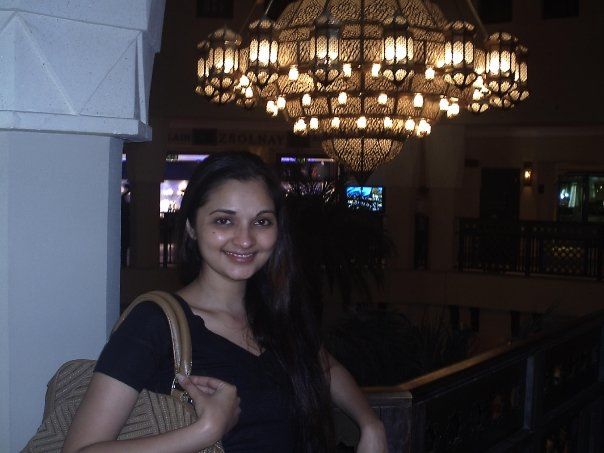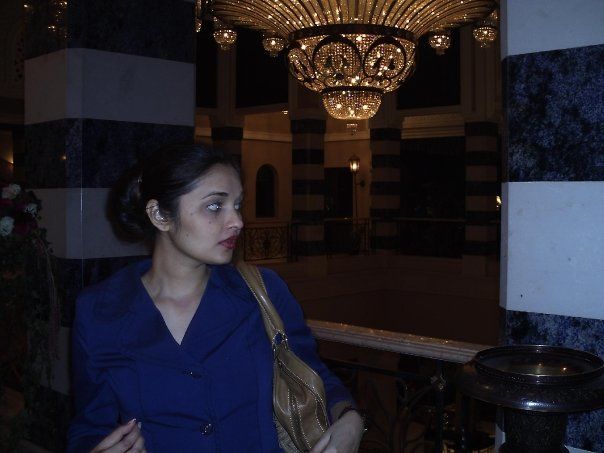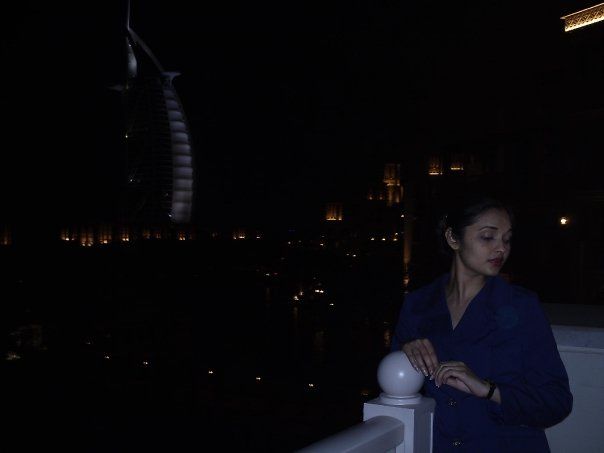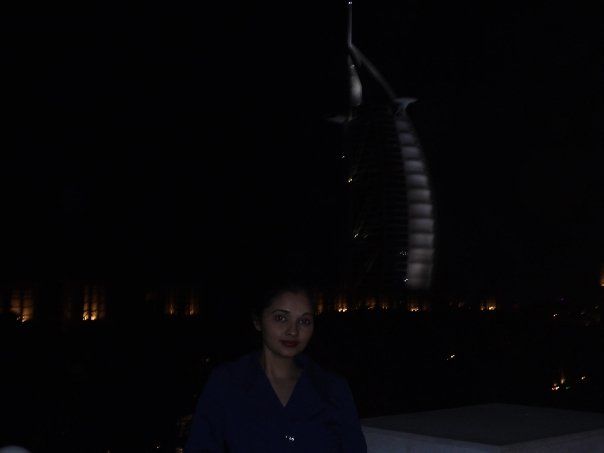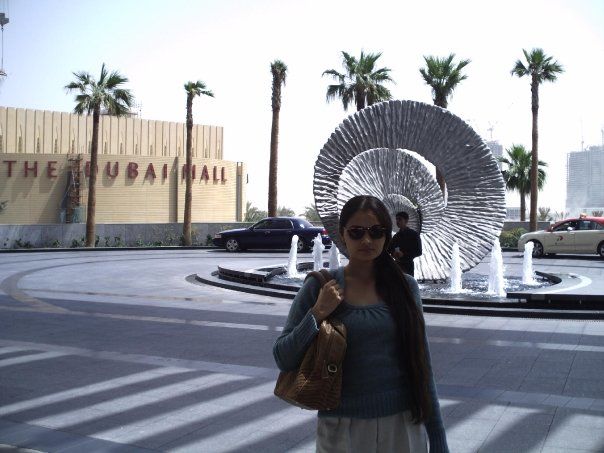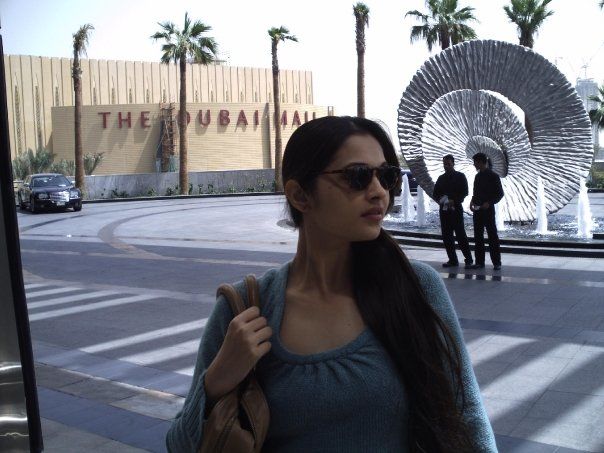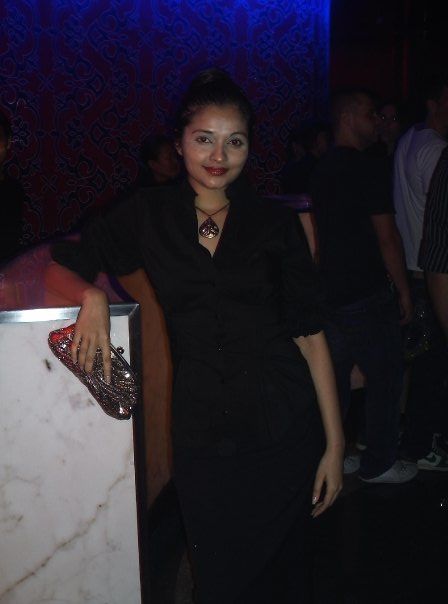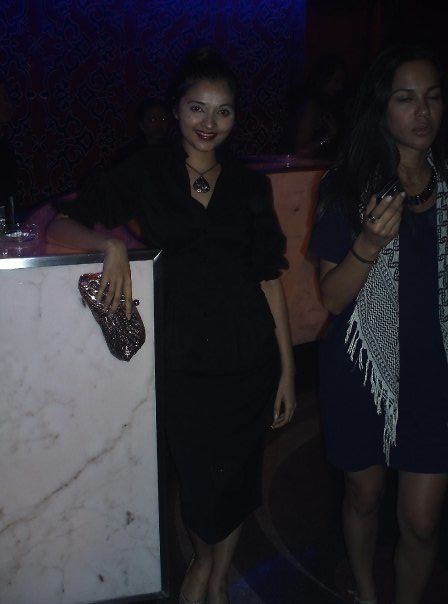 Journalist-Traveller:  KANKSHA MEHTA
From-To:  Mumbai (BOM)->Dubai (DXB)
Assignment:  022/Explocity Magazine Feature FAM Trip-8 Day Luxury Tour
My Mission:  Travel to the U.A.E.'s Cosmopolitan Crush for a lavish week plus of utter indulgence. It was a trip that reminded me why I worship my work.
I remember packing excitedly for my first trip to the Middle East and still recall how thrilled I was when I checked in my baggage at the Emirates Concierge Desk at Mumbai's Chatrapati Shivaji International Airport as the airline ground staff dressed in red blazers tagged my luggage:  BOM-DXB. My premier premiere on board Emirates First Class was everything promising I had heard from reviews in literature, posh travellers and fellow journalists. 
On board the craft, Middle Eastern hospitality, red and tan plush interiors, delicious in flight cuisine, beautiful flight attendants adorned with rouge lipstick and unmatched Emirati service were a luxurious experience like none other. I had flown Singapore, Korean, Malaysian, Lufthansa, United, Air India, Quantas, American, Continental, Sri Lankan (still a favourite) but Emirates topped them all. In fact, the amenities were so nice, that I wished this journey was an overnight instead of the short 2.5 hour flight from Bombay to Dubai. I vowed to experience Emirates First Class again someday on a longer international leg. 
Dubai has some of the best duty free airport shopping I have seen anywhere in the world, second only to Seoul, Korea's international airport. Shopping is my weakness no matter where I travel and make no mistake, I would be shopping here in Dubai but I wanted to experience the many malls and souks this coming week and choose my Arabian treasures wisely. Besides, I was carrying Indian Rupees (INR) and was simply too anxious to get outside to the city to stop at foreign exchange for currency conversion into Emirati Dirhams (AED). So instead of emptying my wallet, I walked straight through immigration where I was asked if I had ever traveled to Israel (strange question, but after doing my research, I discovered that if one has traveled there, they shall never enter the U.A.E. again), upon which a tall, Olive Oyl like lady in an all black burqa stamped my passport without expression. I walked briskly through customs, collecting my luggage, toward the massive glass doors which would lead me to my first steps outside to say 'Mehraba' to Dubai. 
Dubai is a cosmopolitan oasis on the Persian (Arabian) Gulf but it is a desert city without mistake. Everything here is manmade and planted into the dry desert. Fountains, grand promenades lined with palms, pools, glossy glass buildings reflecting the sunlight, perfect avenues…none of it is nature's creation. Many say that Dubai has no soul because it is purely artificial and though that may be true in certain senses, it is one of the cities in the world where extravagance and excess can be enjoyed to the fullest if one's wallet provides. Dubai, 30 years ago was a small fishing village with not one building over three stories high, and now, it is the skyscraper capital of the world with the tallest building in the world:  Burj Khalifa. The summers, which begin as early as March, are scorching and can reach up to 140 F. Even the parking garages here are air-conditioned. Lucky for me, I was raised in Phoenix, Arizona, another desert city and so, I would brave this hot week in Dubai with little complaint. 

Day 1: Hyatt Regency Deira: 
I was received at the airport by my personal chauffeur who transported me to the Hyatt Regency Deira, one of two Hyatt properties in Dubai. I was eager to check-in to my room which faced the Deira Corniche Waterfront Promenade. With it's neat, minimal interiors, this was definitely a business leisure hotel; not my style, but yet, it was still 5 Star, which meant that every amenity was available. I rested until about 7 p.m. and then went down to The Kitchen, Hyatt's all day dining restaurant which offered contemporary Middle Eastern, Asian and Western inspired cuisine. However, the highlight of Hyatt's dining experience is Al Dawaar, Dubai's only revolving restaurant with a breathtaking view of the city.  It is nearly impossible to dine here without reservations. I wound down my evening quietly, enjoying my love for solitary travel and prepared myself for my eventful week ahead. 

Day 2:  Art Dubai 2009, His Highness Sheikh Mohammed, Jumeirah Madinat, Zuma: 
It was a time of creative flourish in Dubai this Spring and it could not be a better au pair. As a fellow artist, I felt right at home during this eccentric gathering; that which was Art Dubai. Art Dubai is held every year under the patronage of HH Sheikh Mohammed bin Rashid Al Maktoum, Vice-President & Prime Minister of the UAE, Ruler of Dubai. There is even a Ladies Day held under the Sheikha Manal bint Mohammed bin Rashid Al Maktoum, President of Dubai Women's Establishment. I simply did not know which side I was on. Was I a patron artiste or a guest of the royal family? I attended both days with the Royal Family of the UAE present.
Security was tight, gorgeous Arabian women dressed in their black burqas embellished with jewels hid their fully adorned porcelain doll like faces underneath these full length covered vestiments, Jumeirah Madinat, the dazzling venue of this evening affair was packed with the wealthiest and most distinctive art connoisseurs from Asia, Africa and the Middle East for the year's most prestigious event. But despite the lovely art, nauseatingly fabulous display of wealth, the superb hosts and Spring in the Middle East, what captured me most all through this tour were the exquisite Jumeirah properties in the city which charmed me most. My introduction was with Jumeirah Madinat which is comprised of Al Qasr, Dar Al Masyaf & Malakiya Villas and the Mina A'Salam properties. For me, it was an un paralleled introduction to the Jumeirah Hotels & Resorts group of 24 stunning properties found throughout Europe, the Middle East and the Far East. My first visit was to Souk Madinat Jumeirah, an eclectic mix of 75 boutique shops and restaurants, there were just too many options. It was such a delightful place, I almost forgot all about the scorching sun which was shining down on me in my floral sundress. I went inside into the cool and explored the beautiful boutiques inside the Souk which sold anything for every fancy. Though I didn't have time for it, Jumeirah is home to the luxurious Talise Spa, which comes highly recommended.
As the night ages, I am off to another appearance at a private penthouse party. The penthouse had the most amazing view of the city but my favourite was the exquisitely colourful view below of the Le Meridien Mina Seyahi Beach Resort & Marina with its glittering boats floating about the sparkling navy blue water shimmering with turquoise lights. 

Day 3:  One & Only Royal Mirage, Tagine:
With every hotel, turning out to be more mesmerizing than the next, I cannot yet name my most preferred but today's destination isn't called One & Only without reason. This property is my first choice out of the two One & Only hotels here in Dubai. Dinner tonight was at Tagine, one of Dubai's most authentic Moroccan dining experiences, open exclusively for dinner. Though my table was reserved, I lounged outside before dinner in the courtyard, sitting on plush, jewel toned pillow cushions with some creamy mezzeh and heady Shisha. With it's camel coloured walls, dimly lit ambience, colourful lanterns flickering about, it was the feeling of dining inside a private Moroccan Riad and such was the hospitality, one felt as if one was a guest at a private home. Tagine is so romantic, that watching the couples here nestled about the corner dining enclaves made me feel somewhat melancholic; but before I could drift off into my own dream world, the musical Moroccan duo came by to serenade me and bring me back to the present moment. 

Day 4: Jumeirah Beach Hotel, Burj Al Arab
On my fourth evening in Dubai, I attended a charity dinner and reception held by Fresh2o. Fresh2o is founded by Candice, an international photographer, whose underwater images of celebrities, help to aide the global water and sanitation crisis. Each year, the event is held at different international locations. Celebrities including Keira Knightley, Sir Nick Faldo, Janet Jackson, Will Smith and more have partaken in the initiative. I was slightly bored when I struck up conversation with a primly dressed blonde British lady sitting next to me. It was the first real conversation I had had this evening. Incidentally, I was pleased to find that this was Charlotte Di Vita, a Goodwill Ambassador for Nelson Mandela. After dinner, I went up to the open rooftop lounge at the green glass wave shaped Jumeirah Beach Hotel for another breathtaking view of the city and a midnight snack to commemorate my fourth day in Dubai.

Day 5: Kempinski Hotel, Mall of the Emirates
After much hustle and bustle yesterday, I needed something more low key today, so I decided to call up a friend of mine and arrange a coffee date. We met at the Aspen by Kempinski at the Kempinski Hotel at Mall of the Emirates which is famous for its indoor snow dome known as Ski Dubai. Tonight, I was invited to a party at a venue known as one of the best clubs in the world:  360 Degrees. Located at the end of the Jumeirah Beach Hotel's Marina Walkway, it is a circular club surrounded by the Arabian waters. Known for its fine dining and sunset parties, 360 is famed worldwide and when I went, was known as one of the top 100 clubs in the world. Register on the platinum list and note that hotel guests are always on the V.I.P. list.

Day 6: Zara, Al Manzil, Atlantis-The Palm
If I had to choose my favourite day in Dubai, it would be today. Today was the day I went on my sponsored shopping trip at my choice shopping destination:  Zara. Zara's European selection is best of course at it's flagship store in Spain but seconded only by Dubai's fine stores. I wish that my spending limit was non-existent and my luggage space was infinite but that was not the case. To my heart's content, I made some purchases within my sponsored allowance, which I still enjoy to this day, and with Zara's quality and price tag, it the least one can expect. My suite windows looked down upon the lush courtyard which is open for dining, coffee, hookah and lounging from 6 p.m.-2 a.m. The sounds of laughter, mingling and soft music wafted through my windows until the early hours of dawn during my one night at Al Manzil. I was slightly under the weather that night but work was calling and I was to make an appearance at the much sought after Sanctuary Nightclub at Atlantis The Palm Dubai. After making my appearance and partaking in a property walk through at Atlantis which felt like I had dived into the set ofDisney's:  The Little Mermaid, I was ready to end my night which had already carried over into the next morning. 

Day 7: PLASTIK BEACH CLUB
Okay, so by now we know that I don't like nightclubs, raves, crowded masses, alcohol, smoke or any mind altering substances found in party scenes. But today, I made an exception, well….sort of. Today, after strolling about the Ambassador Dubai Mall & Marina, a long Italian lunch and refreshments, I experienced what I have to deem the 'Ibiza of the Middle East'. Accessible by road, yacht or private helicopter, 20 minutes from the Dubai Marina, is a party scene so hedonistic, even non-believers like me can be converted (sans the alcohol and only for one evening). I don't condone such superficial debauchery, sexual objectification of women and 'selling sex':  I had had enough of that during my 10 year full time modeling career. I arrived upon PLASTIK BEACH CLUB around 5:30 p.m. that evening for what was the day into night party, where a scene of a white sand beach with sky blue hued water beyond it buzzed with jet skis with the orange sunset as a backdrop.  The beach itself was dotted with wooden cabanas, more like canopy beds draped with white chiffon curtains, bikini and Speedo clad couples dancing with abandon, fire torches lighting up the beach and hypnotizing music filling the air. I believe the DJ that night was from Marbella or Palma De Mallorca, Spain, who was on a world tour and PLASTIK was his UAE destination. Whoever it was, the music was enough for my personal high and being here on my own tonight, my dance card, so to speak, was more than full. 
Al Qasr, The Address Dubai Mall
You know, seven has always been my lucky number and on my seventh day in Dubai, this rule certainly applied. Tonight was the night I would experience the jewel of Jumeirah. But it was all leading up to my enchanting evening, the one where the princess finds her castle, and when I say castle, I do not mean it metaphorically. Al Qasr literally translates as 'The Palace' and it is modeled after the Sheik's Summer Residence. I cannot find any other way to say it but that Al Qasr, truly, in all its splendor, is the royal jewel of Madinat Jumeirah. I only dream that I will go back to Dubai and stay at this property, my all time number one thus far, but on this trip, I only had enough time to visit for dinner and after dinner lounging. After driving through a tree lined avenue, a grand fountain replicating the Sheik's Arabian horses, greets the guests in all its golden grandeur. I highly recommend Koubba Bar with its indoor and al fresco light dining with a sumptuous view of Burj Al Arab, the romantic rich colours of old world Arabian decor, dimly lit interiors and candlelit patio are just without comparison.

Day 8:  Grosvenor House Hotel, Buddha Bar 
It was somewhere in mid March, in the scorching desert heat of the Middle East, I was winding down my trip in this city oasis known as Dubai. So cliche but true that all good things really do come to an end. And I would end my journey with a dinner experience at the then new edition of the world renowned Buddha Bar at the luxurious Grosvenor House Hotel located in the heart of the Dubai Marina. The original, for those who don't know, is the Paris Buddha Bar club created by Tunisian born French celebrity DJ, Claude Challe. Part of The Royal Dining Collection of Grosvenor House, Buddha Bar here, one of the largest of the collection, exceeded all of my expectations. The sensuality of the Asian-Arabian fusion cuisine, relaxing lounge music and dreamy mood created here is tailored right to my discerning taste; it was as if this place was built with me in mind. I left with a complete sense of self, satiated stomach, a collection of Buddha Bar music CDs and a totally relaxed disposition. It was the perfect way to say 'Shekkhera' to Dubai and the Emiratis for the contentment I would remember for years to come.