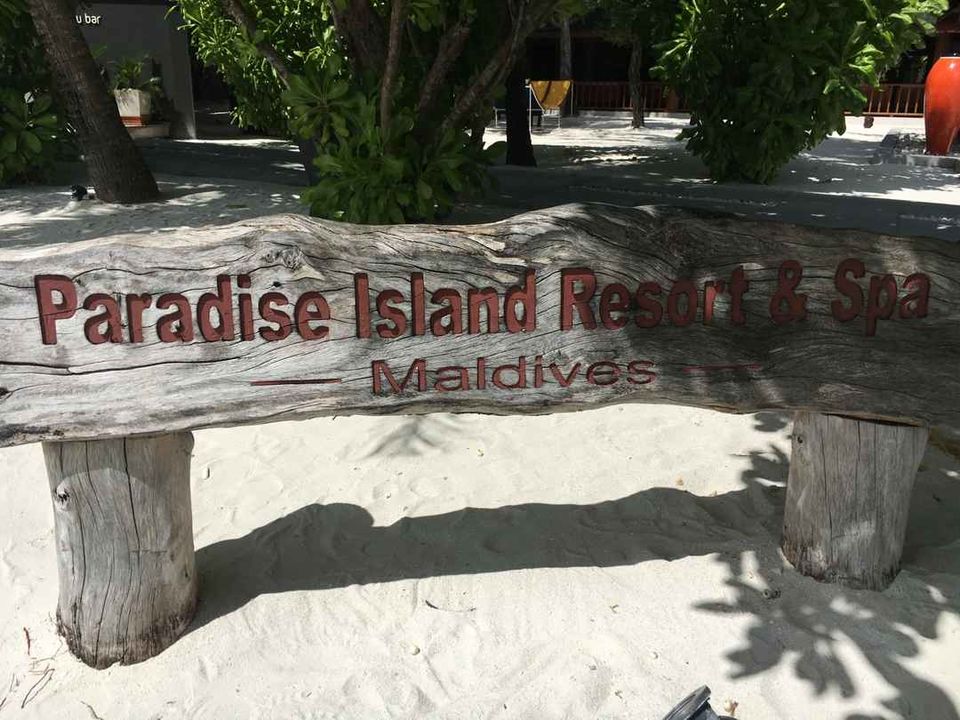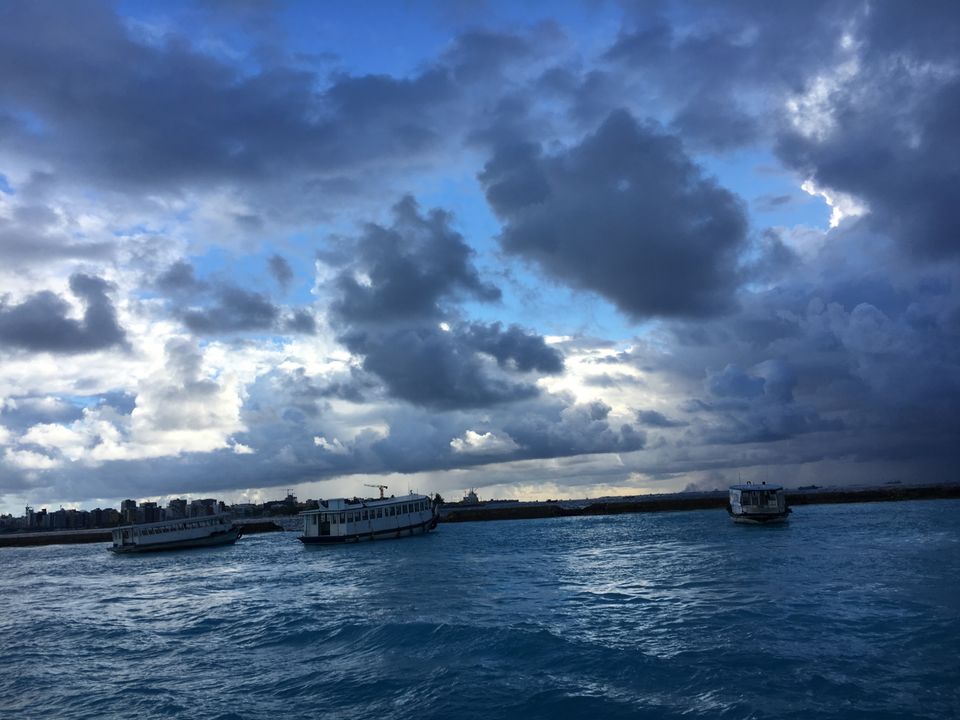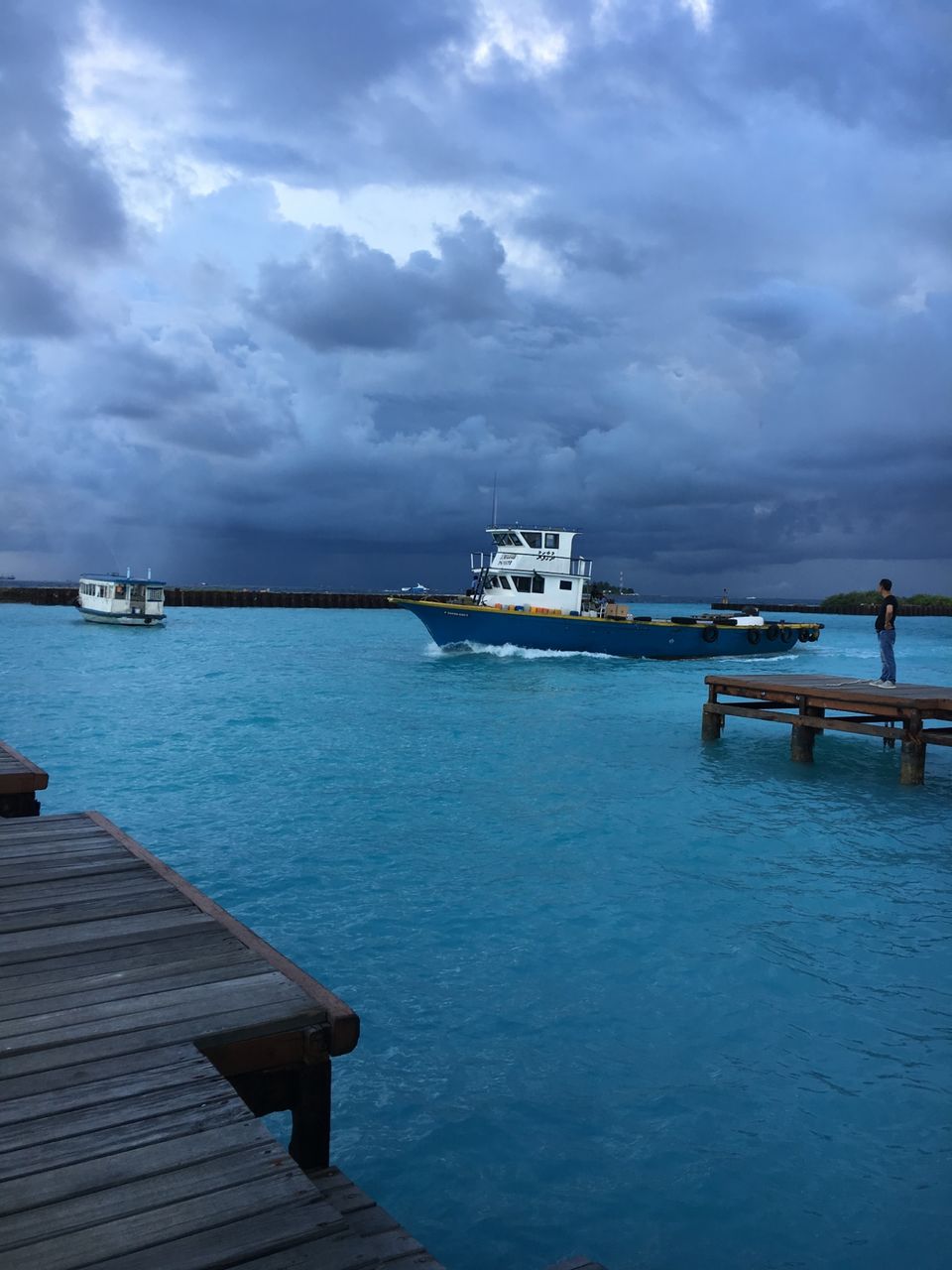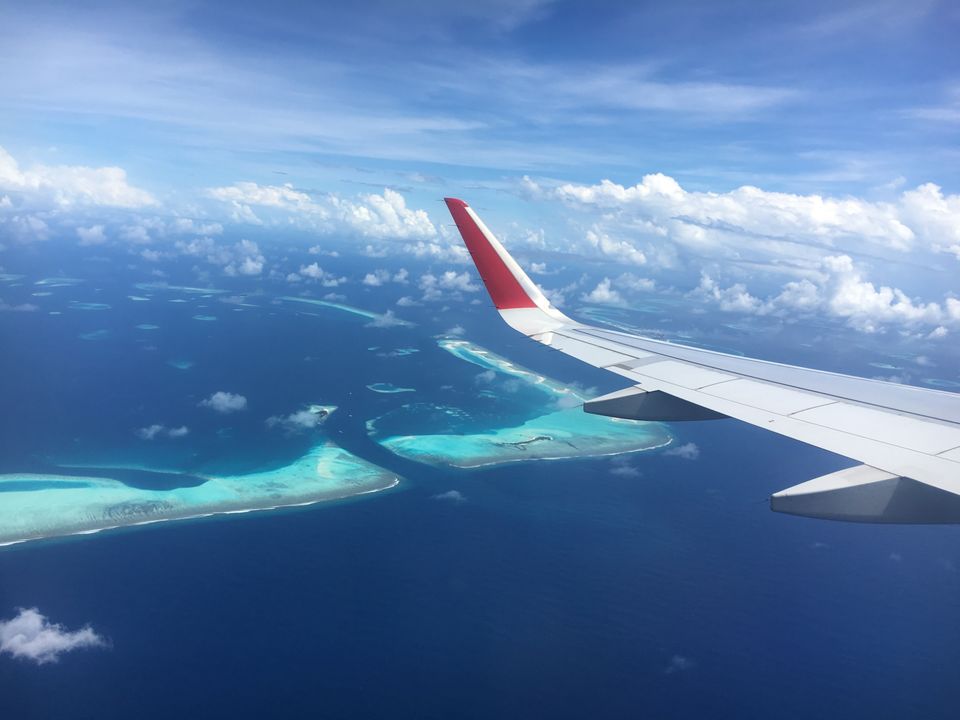 Me and husband wanted to visit Maldives from almost last 4 years. Always we make plans but we end up with finalized some other destinations because of budget as visiting Maldives is quite expensive and all of the resorts are very expensive. Finally we decided to visit this heaven on earth on our 4th anniversary. And Our dream was to stay in Watervilla atleast for a day.
So the day has arrived and we were so excited about our trip. We had booked our flight from Bangalore to Male by Airindia which was a direct flight to Male and it costed us 40k roundtrip for both of us. One suggestion to take flight from Kochi if someone wants cutdown some budget as flight fare is quite less .We had taken land only package from TravelTriangle site where all the small small local Indian travel operator get in touch with the requester. After discussing for few days and negotiating we finalized the resort to book for 3N 4D which was included 1 night stay in Watervilla and other 2nights in superior beach bungalow in 67K which inclusive of welcome drink and half board(Breakfast & Dinner). We didn't opt lunch so we carried cup nooddles, poha, upma, biscuits and chips from India. As our flight was reaching in the afternoon around 2 p.m in Huluhmale, and to resort again 2-3 hrs so a day will go off ,so we dint want to spend much on the resorts. And decided to stay in the Hulhumale only which is easily accessible from the airport island by Volvo buses or taxis. you can check with hotel for airport pickup. Bus fare is quite cheap only 2$ per person. We had booked UI Inn hotel which was very near to beach. Bus dropped us near the hotel, upon reaching the hotel ,we checked into our room which was in 2nd floor and it has the Seaview also. Then we couldn't control ourselves to explore the whitesand beaches. This hotel has dinning facility also.
On our 2nd day in Maldives, we got up early morning and got ready and had complementary breakfast at hotel. Hotel guy had arranged the van to drop us in the ferry boarding point to go to our Island resort. We took the ferry ride to Resort along with other travelers. We had booked Paradise Island Beach Resort and Spa which is a 5* property and 20mins away from the airport. Upon reaching the resort we were completely lost in the crystal clear turquoise blue water, colored fishes, coconut trees, beautiful resort rooms, reception. Everything was so amazing and mesmerized. Hotel guys welcomed us with welcome drink. It took some 30 mins to give us the room key with briefs about the property and dinning areas.
Then we check into our Superior Beach Bungalow room which was just front of the beach. Rooms were so spacious and bathroom was amazing with bathtub and backside open shower. Quickly we got ready with our snorkeling gear to explore undersea creatures. We did some photo sessions too of course. Evening there is Shark feeding activity by the resort which we enjoyed by watching them. Then we came to experience the Manta Ray feeding where in I feeded to one of the Manta Ray. Then headed for the dinner and enjoyed some night view by simply lying down on the beach chairs just backside of the room towards facing the vast sea. Buffet dining is so good and lot many options to eat.
On the 3rd Dya of out trip, our stay was in the Over Water Bungalow and it was our Anniversary day. We were super excited to experience the luxurious water Bungalow for the 1st time in our life. After complementary breakfast we checked out and shifted to water Bungalow with help of resort guys. We entered the room which was just above the sea and the experience was amazing which is difficult to explain in words. It's really a heaven feel for anybody. Just above the sea, super luxurious room, bathtub in our private portico facing sea, private staircase to go to the sea directly. I was busy in capturing those moments in my camera and mobile as well. Meanwhile my husband got ready to go to water. Immediately my husband jumped into water and started exploring fishes, coral reefs. Watching sunset and having coffee was the beautiful experience from here. Evening we had booked our Beach side candlelight dinner. After dinner we came back to our room and sat in our private portico to enjoy the night view. Baby sharks, fishes, Manta Ray, turtles were swimming in the water just down of our rooms. Night while sleeping we could feel the little waves under our overwater Bungalow. They have 4 different restaurants to eat out of that 3 are buffet and 1 is al-a-carte.
After breakfast again we had to checkout from the water Bungalow and check-in to the superior beach Bungalow. And we requested in the reception to get us a room in the back side of the resort, which was much more beautiful than the front side rooms. Usually resort guys allow only foreigners to stay in those sides. Upon check-in our room, we had started with the photo sessions. We clicked lot of photos. Nobody would like to miss talking photos in such a beautiful place. As the weather started becoming cloudy, the color of the sky ,water looked amazing. Then we had some cycling fun in the resort. We rented a bicycle in the resort and had some fun time and enjoyed the sunset by sitting on the beach with some drinks. Had dinner and again sat in the beach for sometime. End
Departure day had come. Our flight was in the morning around 10.30a.m. So we had to leave the resort soon in the morning. And resort guys had prepared breakfast by 7 AM only. After morning breakfast we headed towards our ferry point to reach the airport. We are very sad that we were leaving this beautiful heaven place. One of the most memorable trip of our life. Definitely we are going to visit this heaven again in future.
Maldives is a Beautiful place. One should must have in their bucket list. My total expenses for 3N4D for two of us was around 1.2Lakhs. Please carry some dollars as they accept only USD and local currency.