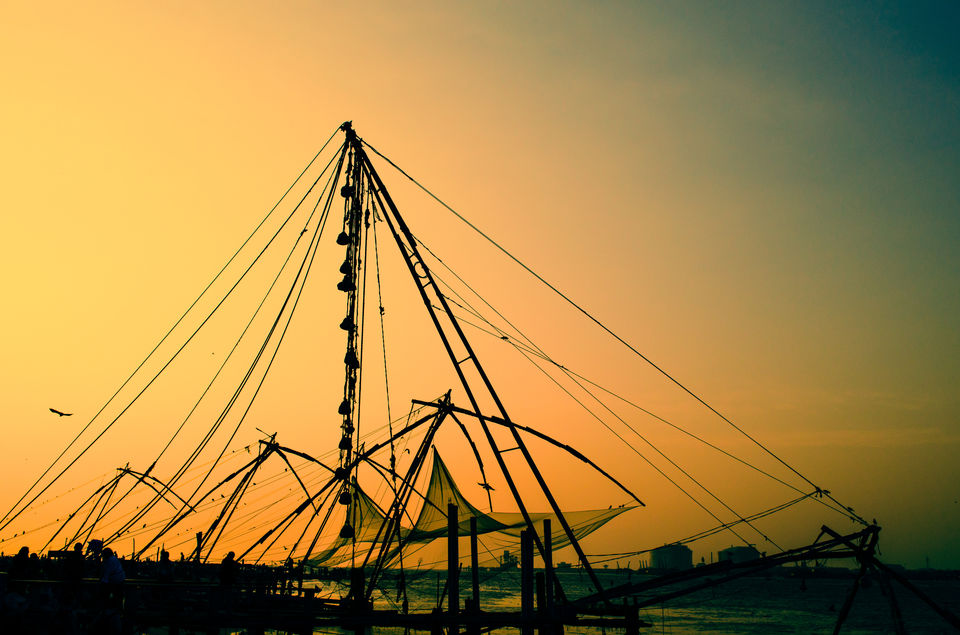 Yet another beautiful city explored on an impromptu official visit to India's favourite tourist destination, Kerala. If someone wants to catch the glimpse of complete India at one place then Kerala it is. It has majestic mountain ranges, tea & coffee plantations, spice plantations, mystique backwaters, exquisite beaches, elephant training camps, wildlife and lot more. It's a potpourri of all what nature has.
I went to Kochi in winters when weather was just awesome to explore this beautiful place. First day we had tight office schedule so in evening we just dig into the spice market also known as "the broadway market". The overwhelming aroma of Indian spices filled the atmosphere that could be felt from a distance. The market was lined with shops offering core spices, individually as well as in mixture form like curry masala, idli masala, garam masala etc that made Kerala known world-over as "Land of spices".
I shopped for spices like clove, pepper, cinnamon, cumin seed, etc. and also tea leaves, homemade chocolates, dried fruits (berries, kiwis, etc), banana chips, and tapioca chips and so on. We stopped shopping just because it was time to close the shop. We were last to exit. :-)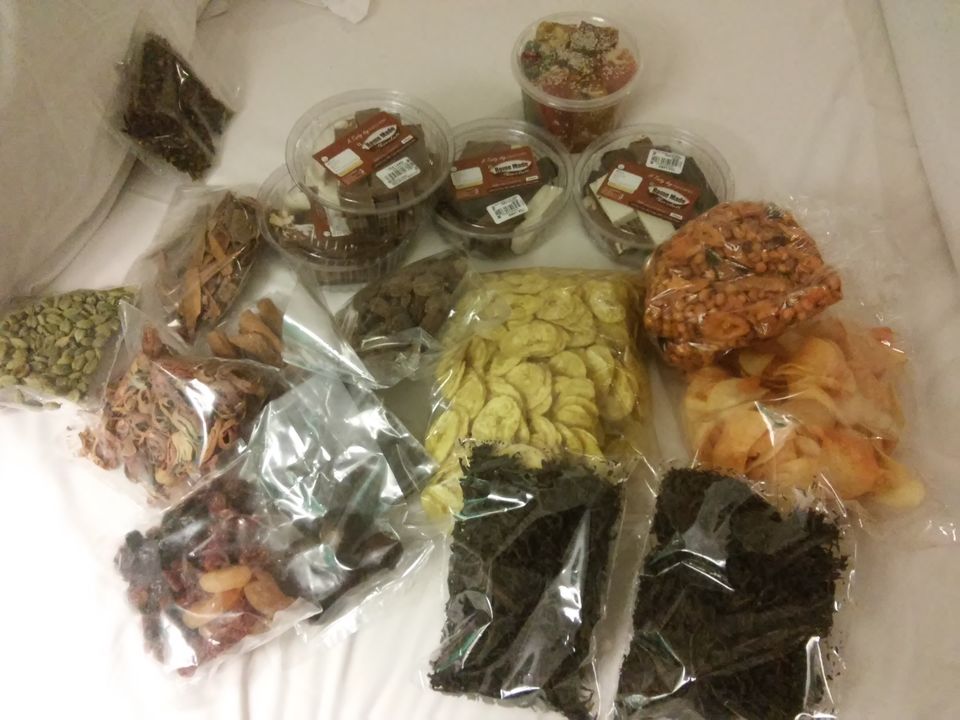 Next day we somehow freed ourselves by 5 o'clock and went for sightseeing. I was damn curious to witness fishermen using fascinating 'Chinese fishing nets'; so we headed straight towards 'Fort Kochi'. We reached there before sunset. The place had numerous street restaurants offering fresh seafood. It was truly a seafood lover's paradise where fishermen caught fishes & crabs right in front of you. We enjoyed at beach for a while and saw sunset.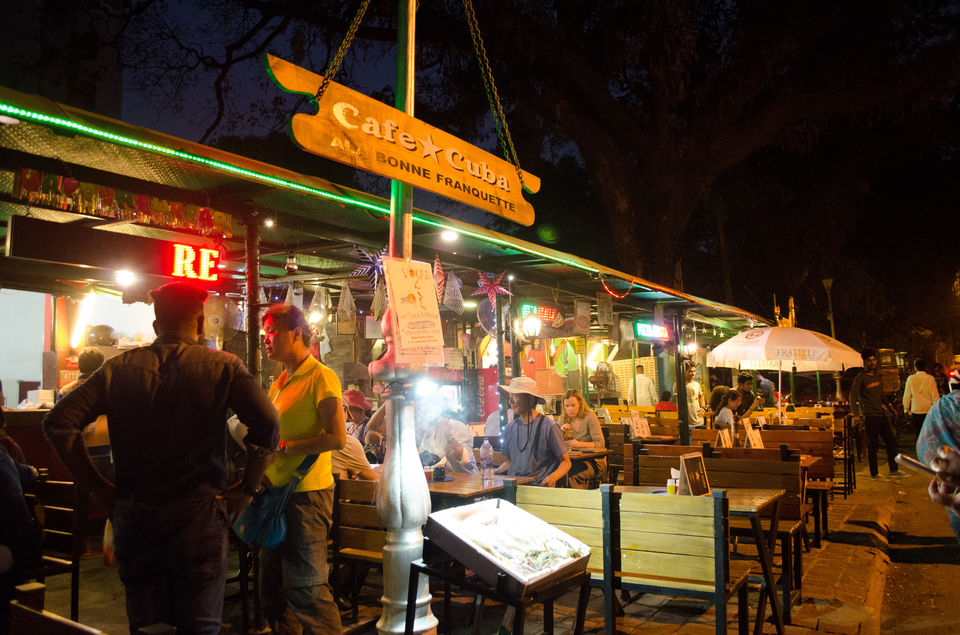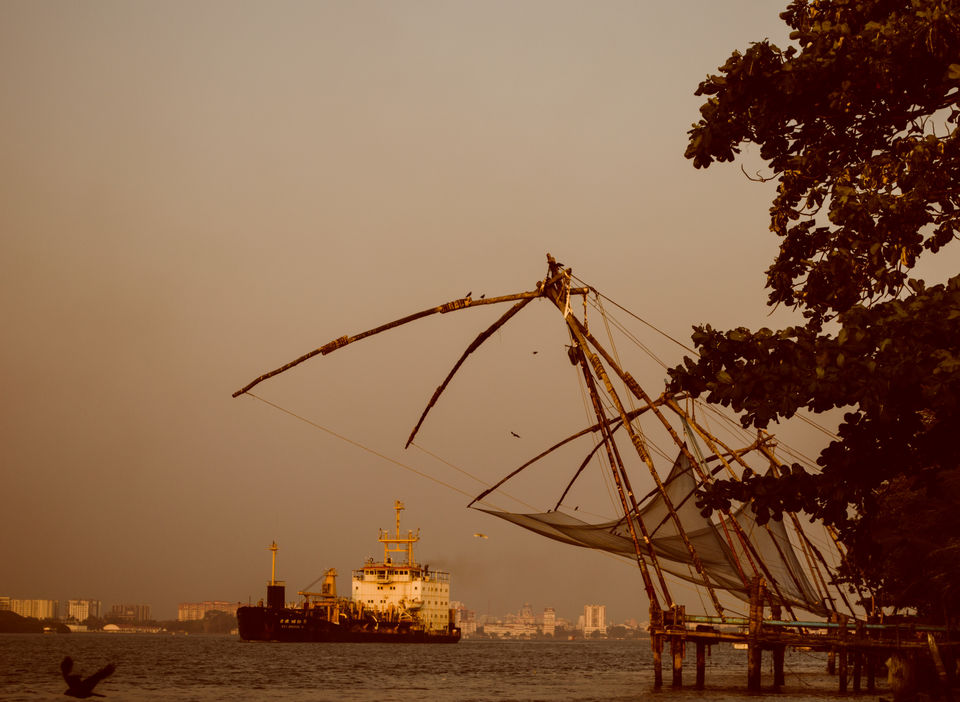 Our next destination was Subhash park and marine drive. We could see families, couples, friends hanging out in park and walking along marine drive. Place was well lit and maintained. After enjoying cool sea breeze for an hour we decided to enjoy Natural's icecream and finally return to our hotel 'The Mercy (Ernakulam)'. Altogether, trip to Kochi was worth every penny. I couldn't take my eyes off the window en route to the airport. The morning view of backwaters, chinese fishing nets, untouched natural beauty was so rejuvenating. I wish I never had to leave Kochi.