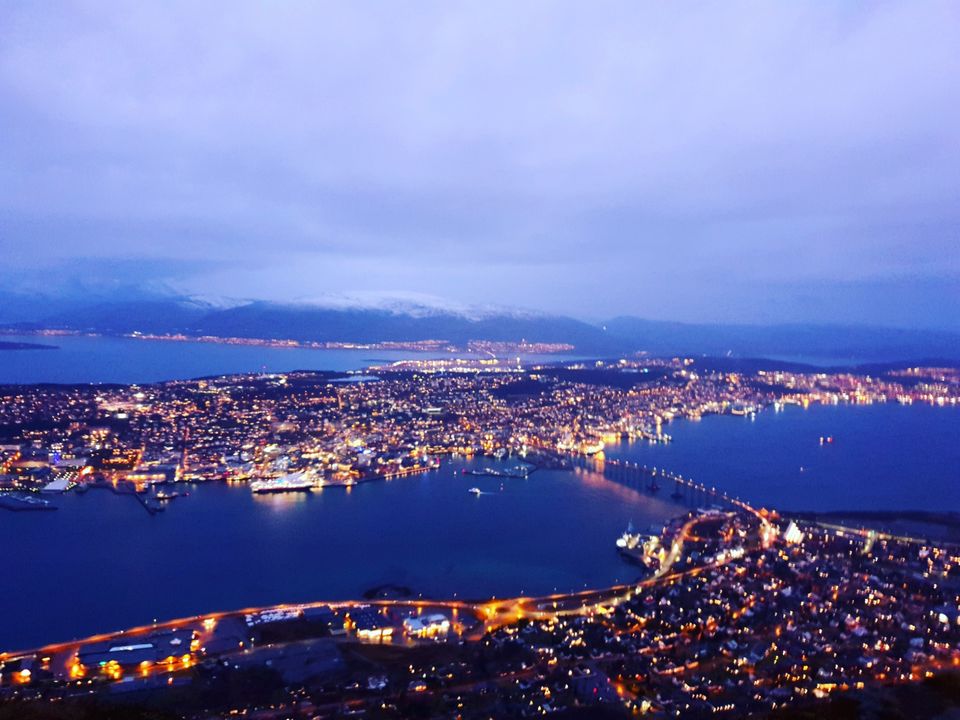 Arrival at Tromso, Norway
Northern lights are on everyone's list. All of us have looked at those videos and images with awe and said "one day I will see them for real". That was the motivation to book my tickets to the magnificent Scandinavian country of Norway. Tromso is the Norther lights capital and we drove from Oslo to Tromso. We drove through, Sweden, Finland and Norway in the span of 5 days.
Tromso was everything that a Scandinavian fjord had to offer us. Colorful houses, sloped roofs and beasty mountains protecting the city.
We decided to live at the Tromso Lodge and Camping. The cabins reside in the heart of nature and are the perfect definition of cozy!