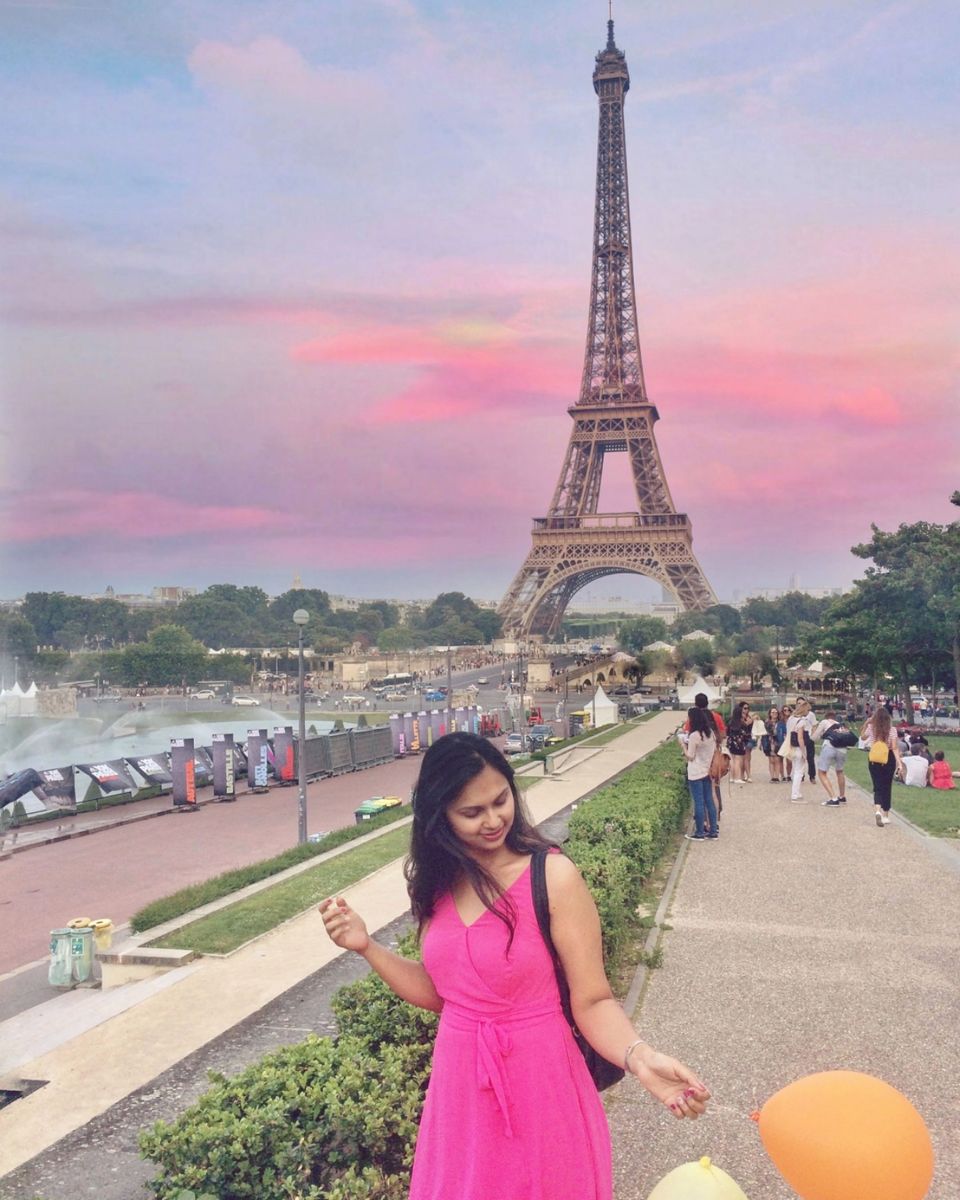 Visited Louvre museum, and met the crazy crowd around Monalisa painting. My parents had one serious complain. My father had expected her to be in big size and my mother who is an art teacher herself, just gave me that smirk when asked about the painting.
Louvre is interesting, but definitely not a day's task. One has to visit Louvre museum so many times to see every part of it and most importantly, we seek to appreciate art when we visit world famous one, which requires time and solitude.
We spent the evening of day 1 at the feet of iron lady- the almighty Eiffel tower. I feel evening time is the best time to see her sparkle like no other tower in the world yet the sparkle refecting in my parents eyes was more priceless. Day one well spent.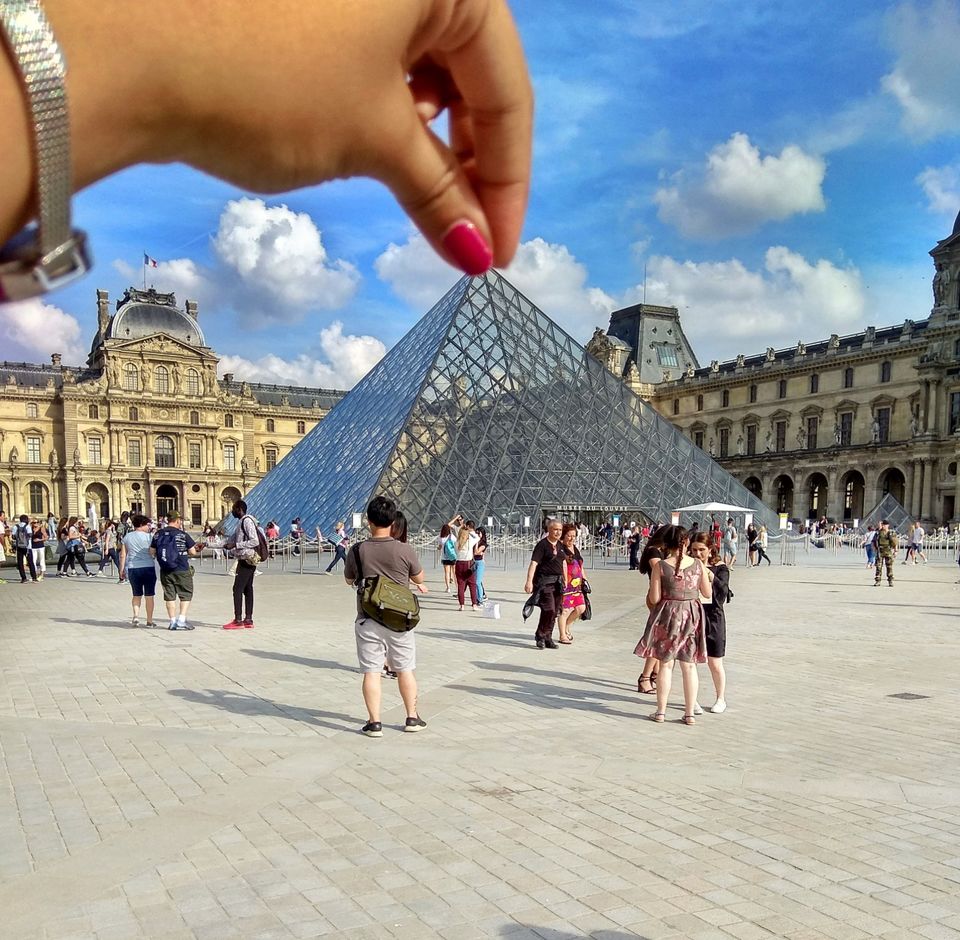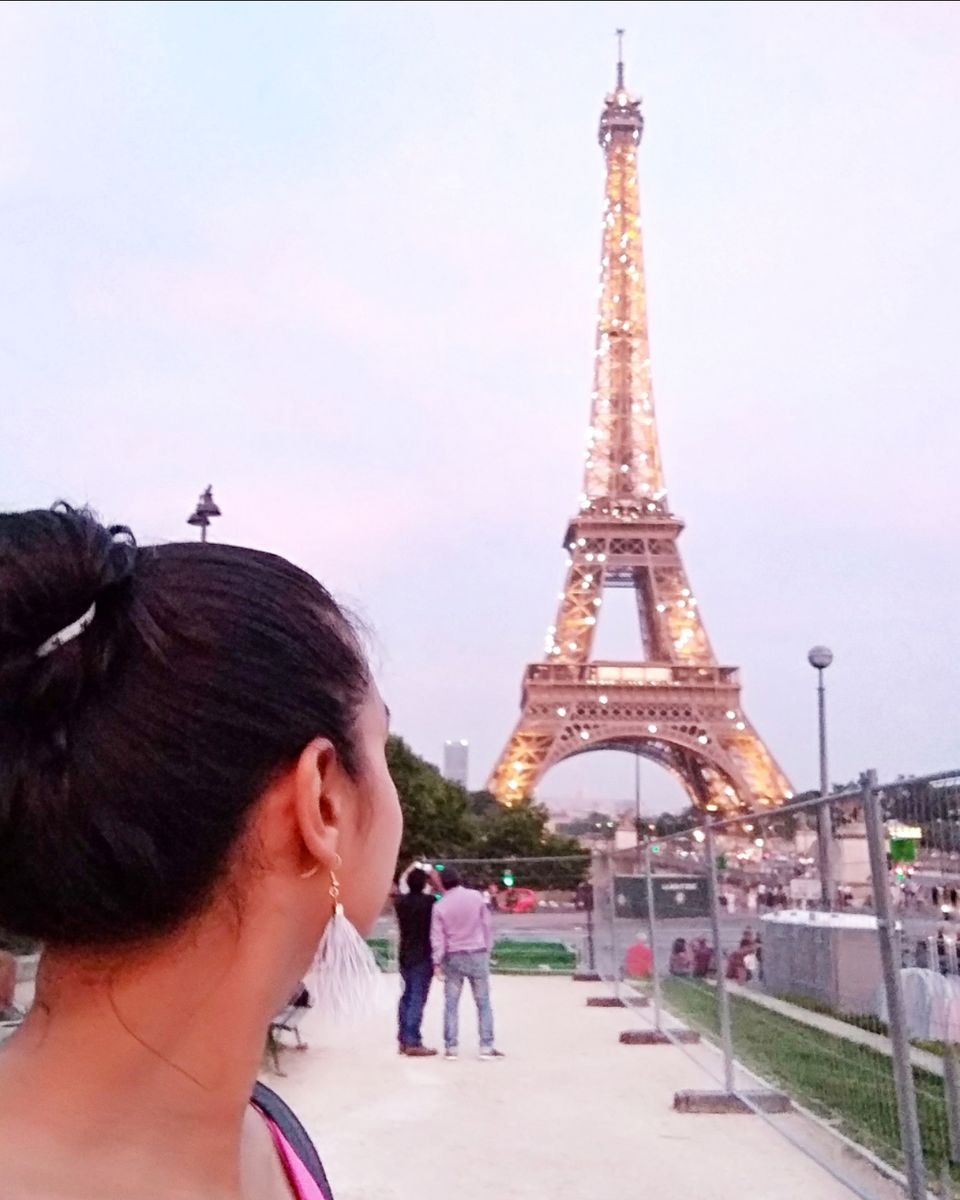 Early morning we headed to the nearby supermarket. Bought coffee, bread, cheese, cream brulee (Parisian special dessert), and a duck liver bread spread. Always do your research about what to eat, half of your travel joys come from food! (Atleast mine do)
Stuffed our belly and on we went for a hop on and hop off bus. The tour lasted for entire day and we could cover everything that was there to see and experience. My parents had a comfortable trip being taken everywhere by the guided chariot.
So yes it's totally possible to live Paris in just two days. When you are short on time, guided tours or hop on and hop off Bus is a good option.
I loved my trip, was it Paris or was it my parents..oh I still don't know.