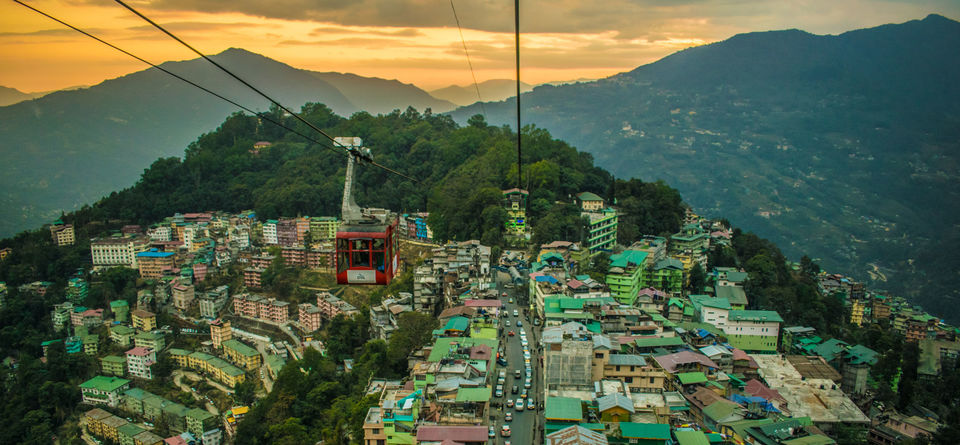 Bored with the daily life. Want to escape for a while? well I did that recently. It was already 3 months passed I did my last trek in Spiti Valley in Himachal Pradesh. You can checkout my Spiti Valley Journey here also. Well after 3 months of hectic work in my office, I have decided to go for a short trip in Sikkim. As it is very hard to manage leave it is better to stick to a weekend trip only. So I packed my bag and leave for NJP on Friday night. The month was January 2018.
Okay! before you start reading, just watch this video of my short trip in Gangtok through my lens:
Note: I am not going too much details that what you need to do or not. It is just a self experience and the proof that you can go out for a short 2 days trip to Gangtok if you want to take a break from your daily life.
Day 1 (Saturday):

Reached at NJP and took a shared cab to Gangtok. It took almost 5-6 hours to reach there. After reaching I have decided for 7-points sightseeing tour. Booked a local cab and went for it.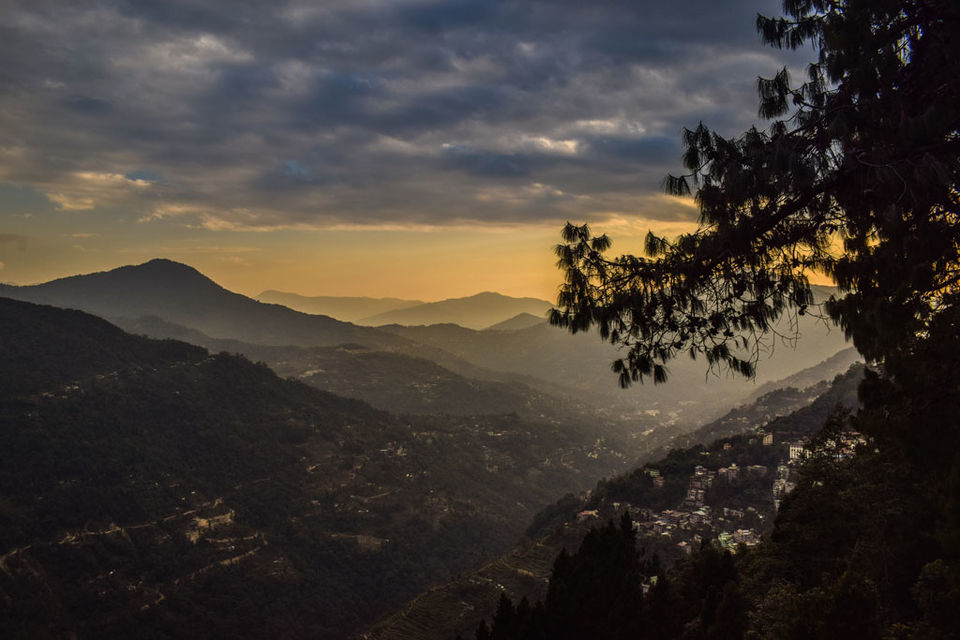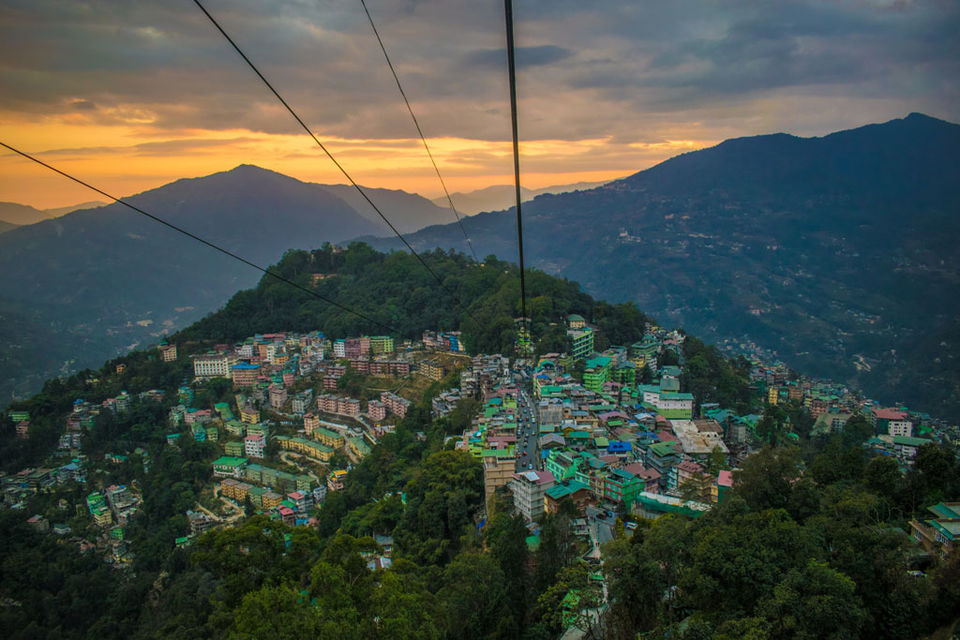 1. The famous Gangtok Ropeway
2. Suicide point
3. Flower garden
4. Chorten Stupa
5. Namgyal Institute of Tibetology
6. Bakthang Waterfall
7. Tashi Viewpoint
That day at night I roamed around the MG Road area. It is a very beautiful place of central Gangtok. You can find lots of food court, shopping centers and very useful if you are looking for souvenirs.
The foods were very delicious at there. Don't miss to try the momos.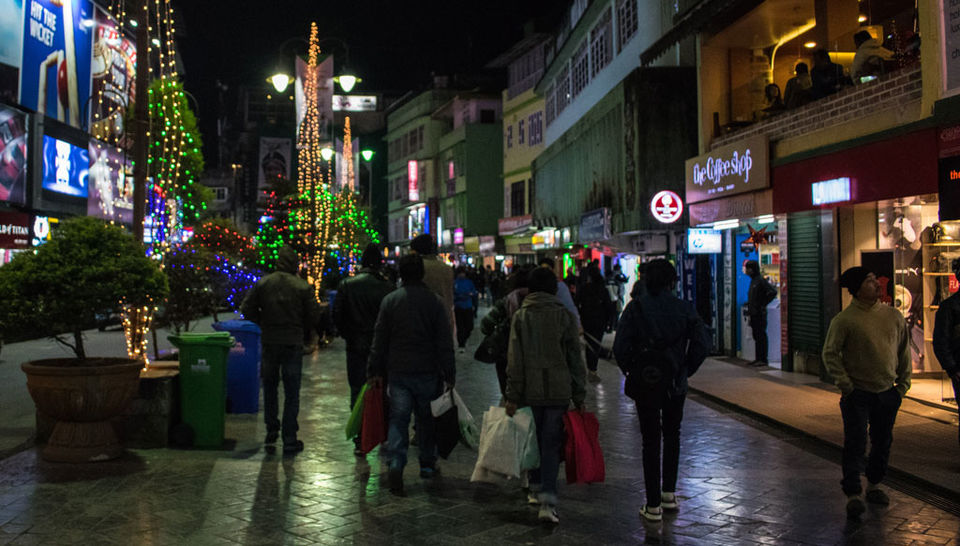 Also that night I have given the copy of voter id and photo copy to the local car agencies from where I have booked for a trip to Changu Lake and Baba Mandir next day.
Day 2 (Sunday):

Got up early in the morning at 5 AM. Step out from the hotel and took a cab for Tashi view point to see the sunrise color change on Mount Kanchenjunga. The sky was not so clear but managed to get a glimpse of Kanchenjunga and its mesmerizing play with colors during the sunrise.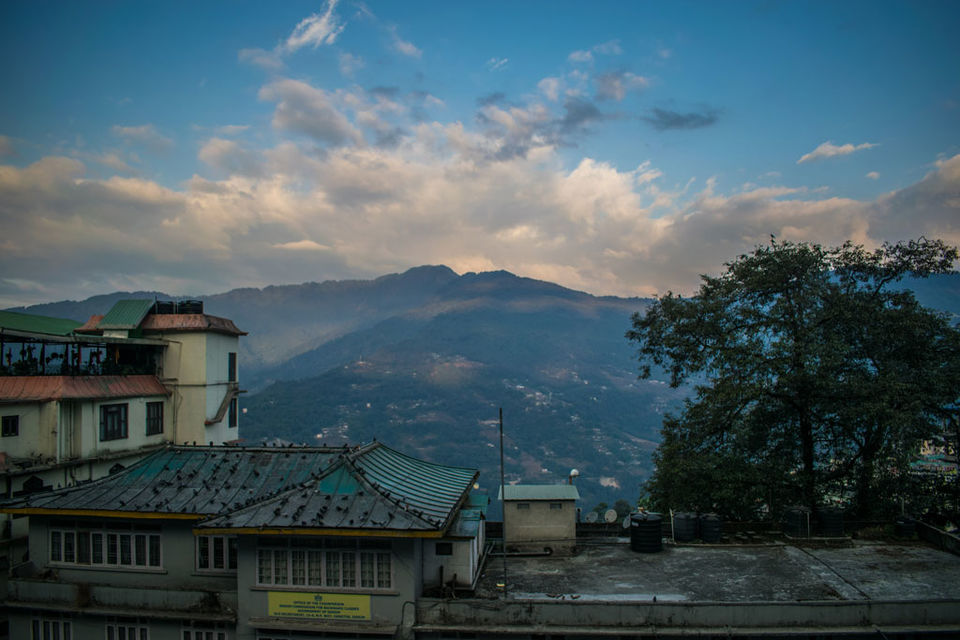 After this amazing experience, I came back to my hotel took breakfast and went to the taxi stands from where I suppose to take the car for Changu lake.
It was a shared car, so there was one family also with 5 people and a couple and myself.
We have started at 8 AM. The road was good and it took almost 2 and half hours to reach Baba mandir first. Baba Harvajan Singh Mandir is a famous visiting point for every traveler.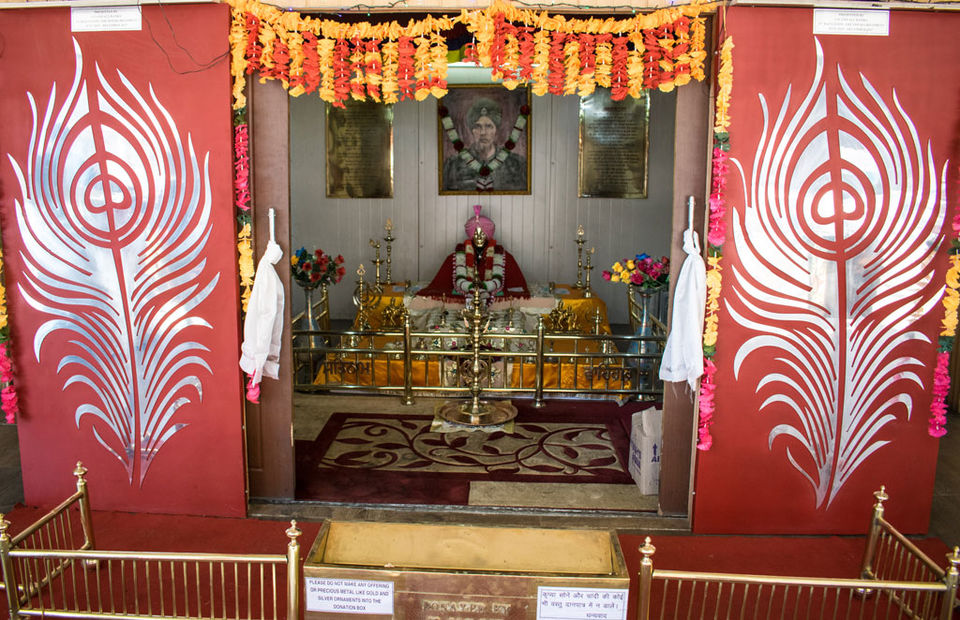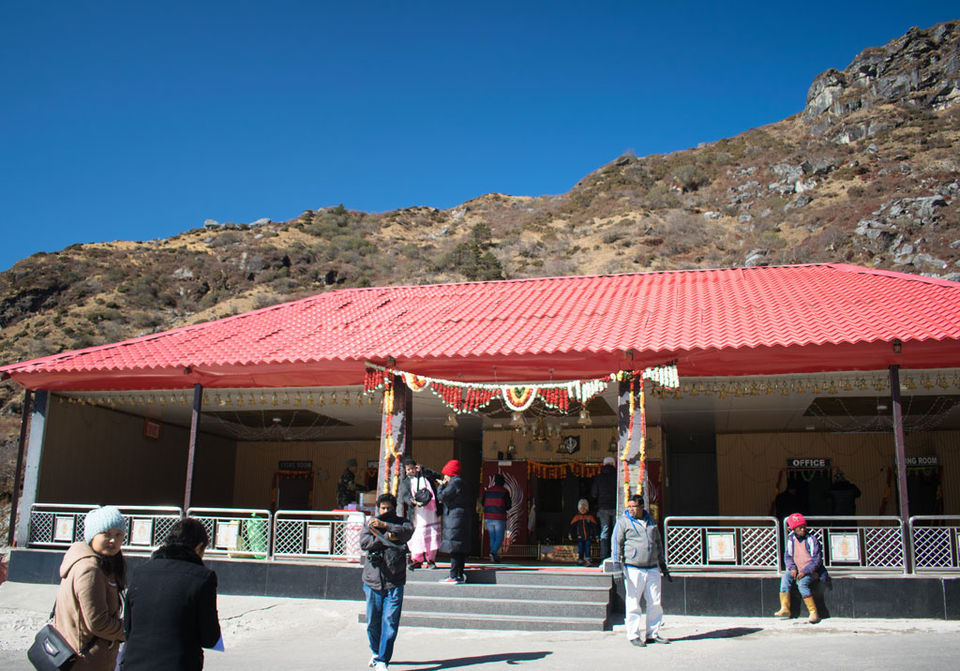 After visiting Baba Mandir while returning back our car stopped beside the frozen Changu lake or Lake Tsomgo. Changu lake situated at the height of 3,753 m above the sea level. Mesmerized with view and the surroundings of that place. Took some snaps and again started our journey to Gangtok city.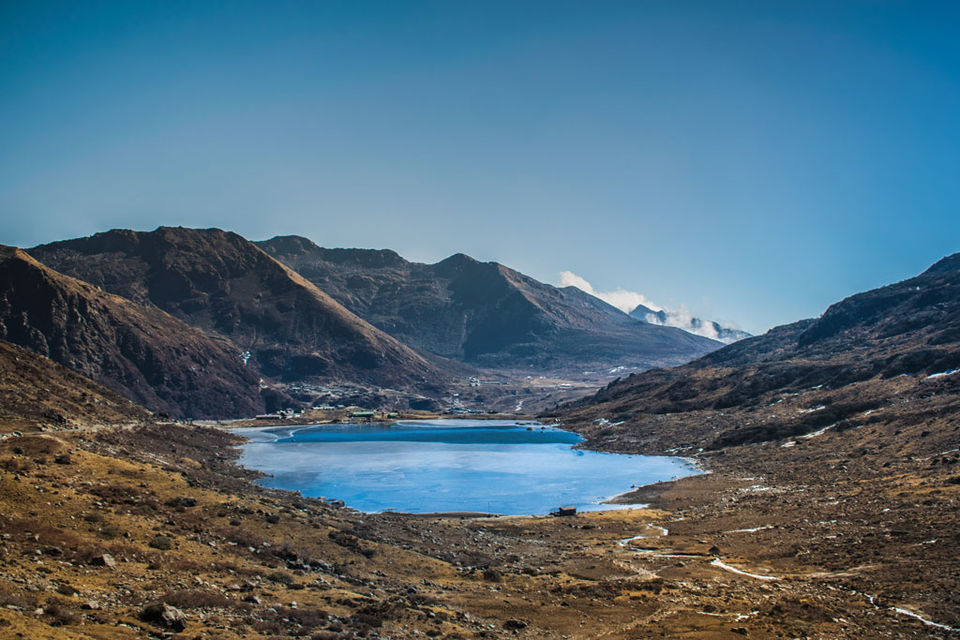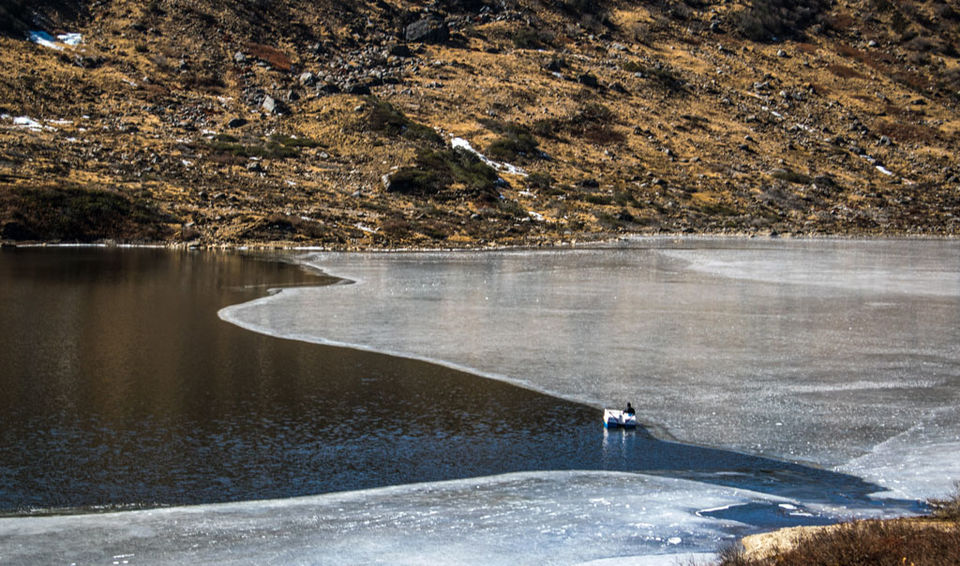 I have reached Gangtok by 3 PM. Then completed my lunch and relaxed a bit. After that booked a cab for NJP as my returning train was at 8:30 PM. So I started my journey for NJP around 4 PM and reached NJP around 7:30 PM to 8 PM.
Next day reached Sealdah at 9 AM. My plan was to attend office that day so I went to my home first and got ready for office.
For this short weekend trip my total expanses was approximately Rs. 5000 and I am breaking down the cost below.
The Expenses (approximate) for this 2 days Gangtok trip:
Train fare (Sealdah to NJP): Rs. 350 (Sleeper Class)
Shared Car fare (NJP to Gangtok): Rs. 200
Local sightseeing Shared Car Fare: Rs. 500
Share Car to Baba Mandir & Changu Lake: Rs. 500
Ropeway fare: Rs. 110
Flower garden entry fee: Rs. 10
Hotel cost (1 night): Rs. 900
Breakfast was complementary
Food cost total for 2 days: Rs. 1200
Shared Car fare (Gangtok to NJP): Rs. 300
Train fare (NJP to Sealdah): Rs. 350 (Sleeper Class)
Total Cost: Rs. 4420
Approximately the expanse was Rs. 4500 to Rs. 5000
It was a very very short trip but enough for boost my energy for next couple of months office work. Well at the time of returning I have planned for my next trip which is Pelling in West Sikkim. Will come back with my Pelling travelogue in my next post. Till then travel, share & inspire.