Like every travel frenzy soul who is caged at the moment against their will, we too had this strong penchant to spread out our wings and breathe in the freedom as in the pre-pandemic period. While the first wave was peaking in Europe from March to May, we held on tight to our travel memories and enjoyed our unexpected time together in our tiny little nest also hoping to travel sometime soon. We found out innovative ways to remain sane and positive and obeying all the regulations and did not even step out of our studio apartment for almost 6 months even for groceries. Being privileged to afford not going out and still paid and fed, staying home was the least that we could do to help in the situation. As the march of the virus slowed down and when the public transport resumed, we grabbed the opportunity and travelled on every possible weekend. Here is how we made more than 10 trips amid this pandemic.
1. Explore the locality – #Travel local
2020 is the year where everyone finally "got the opportunity" to explore their locality. All the places that were nearby which were always on the list of 'that is close by, we can visit it anytime' but we never visited became the favourite to-go destinations. So, we started by exploring the city that we are living in – Geneva.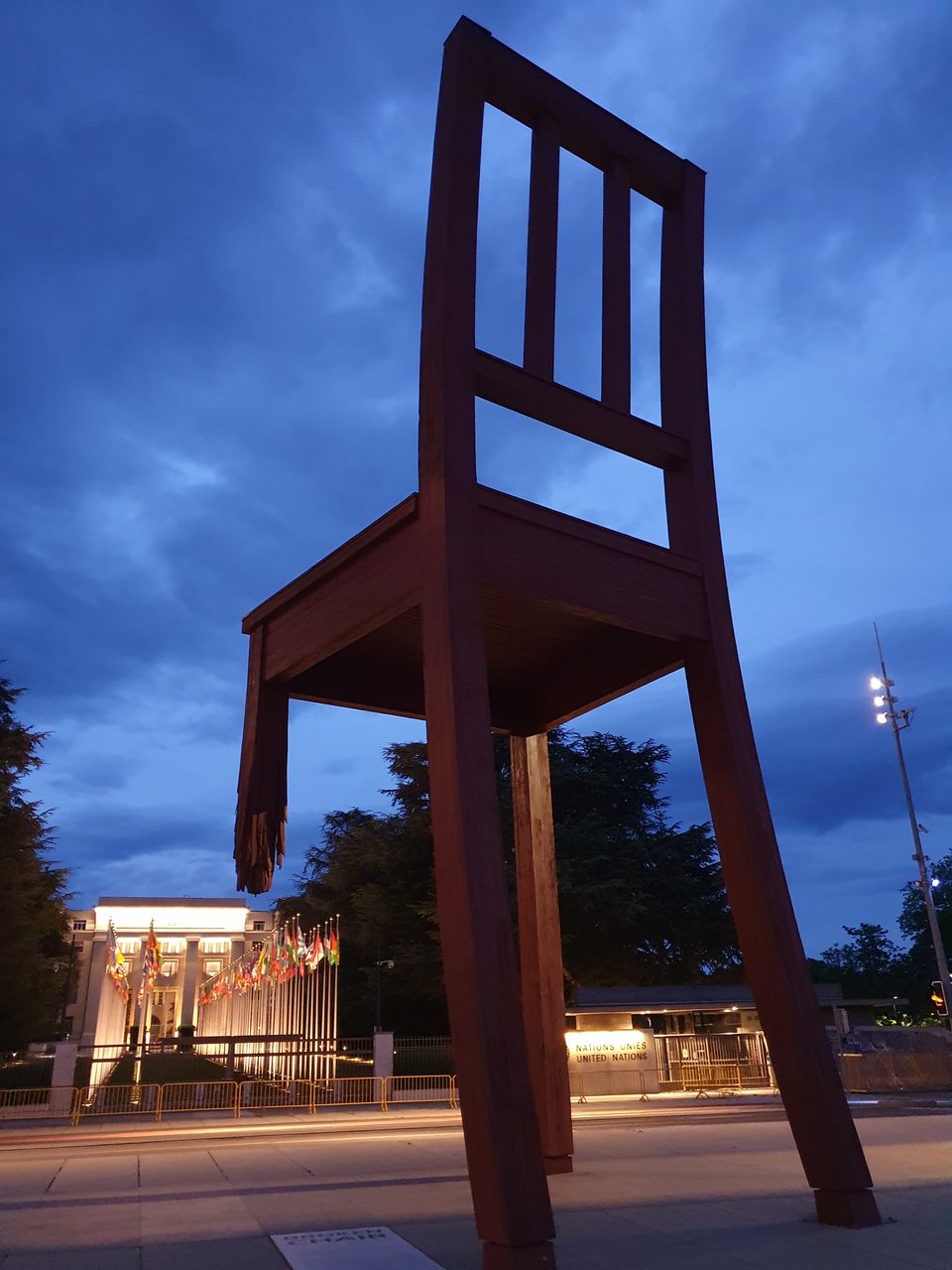 We soon realised that the beauty of the country side too.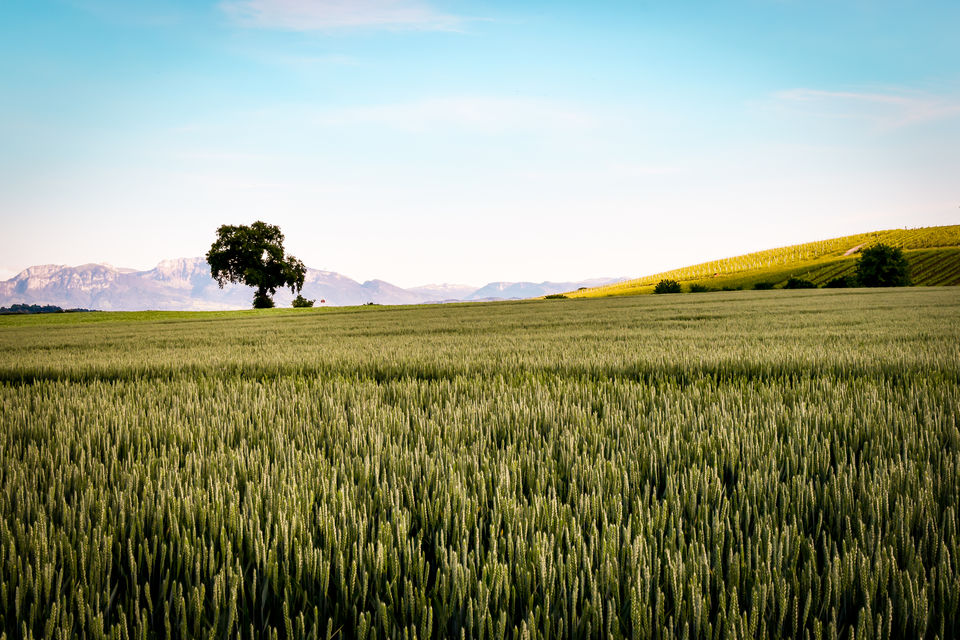 2. New found love - Cycling
Our initial adventures at the end of May were mainly with our companions who were locked in the garage for so long – our bicycles. It was such a liberating feeling to go on our bikes and feel the fresh air after a long confinement. The fields and forests around quickly became our hangout corners where we used to go out for a picnic and enjoy a sunset, still isolated from everyone. The city of Geneva was also extremely appreciating people using bikes and made many new bicycle lanes. We could reach everywhere with our bikes and is still our preferred mode of transportation to work. Seeing the statistics of more people moving to bikes was definitely a positive step at a time when people were afraid of public transport and were moving towards personal cars for most purposes.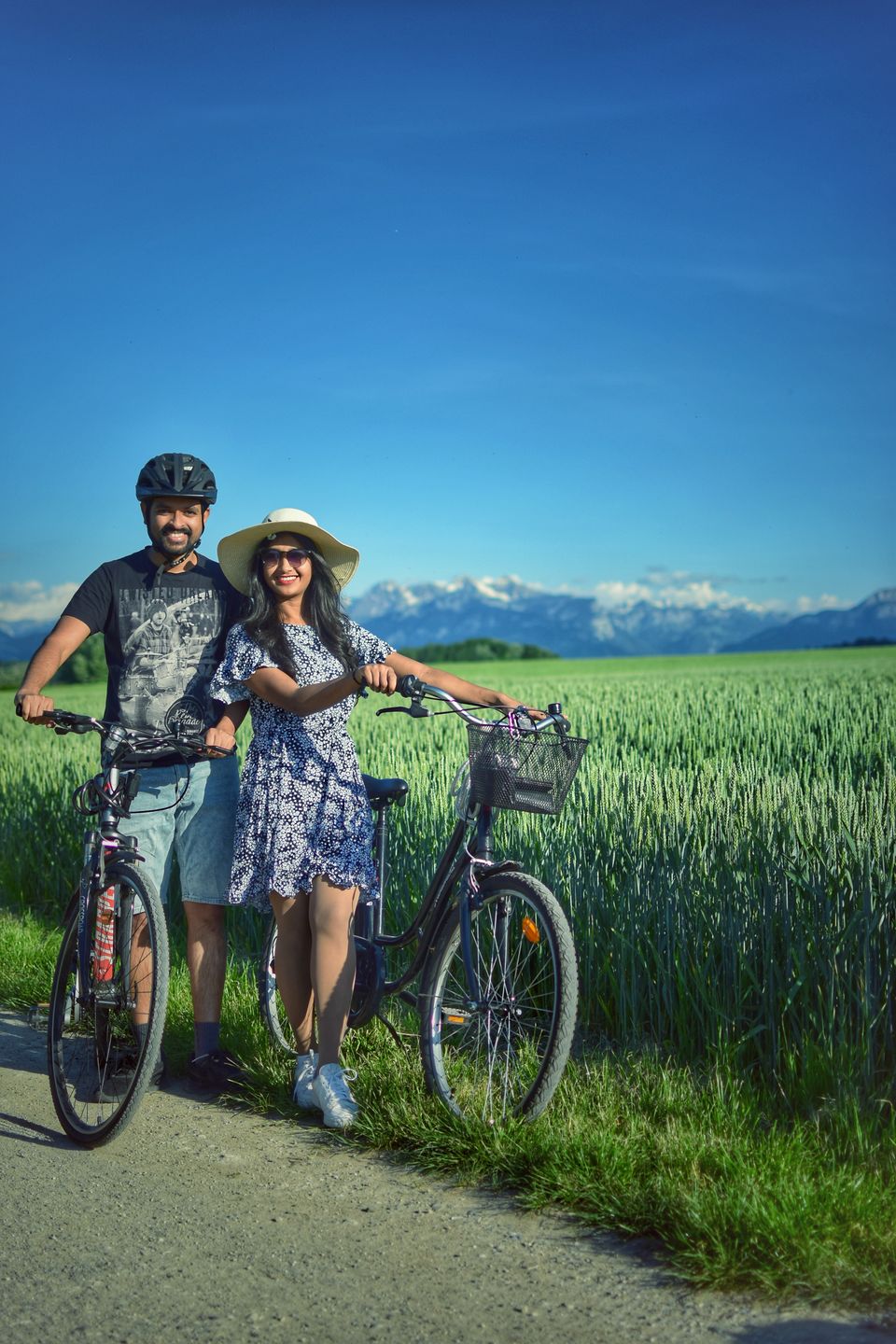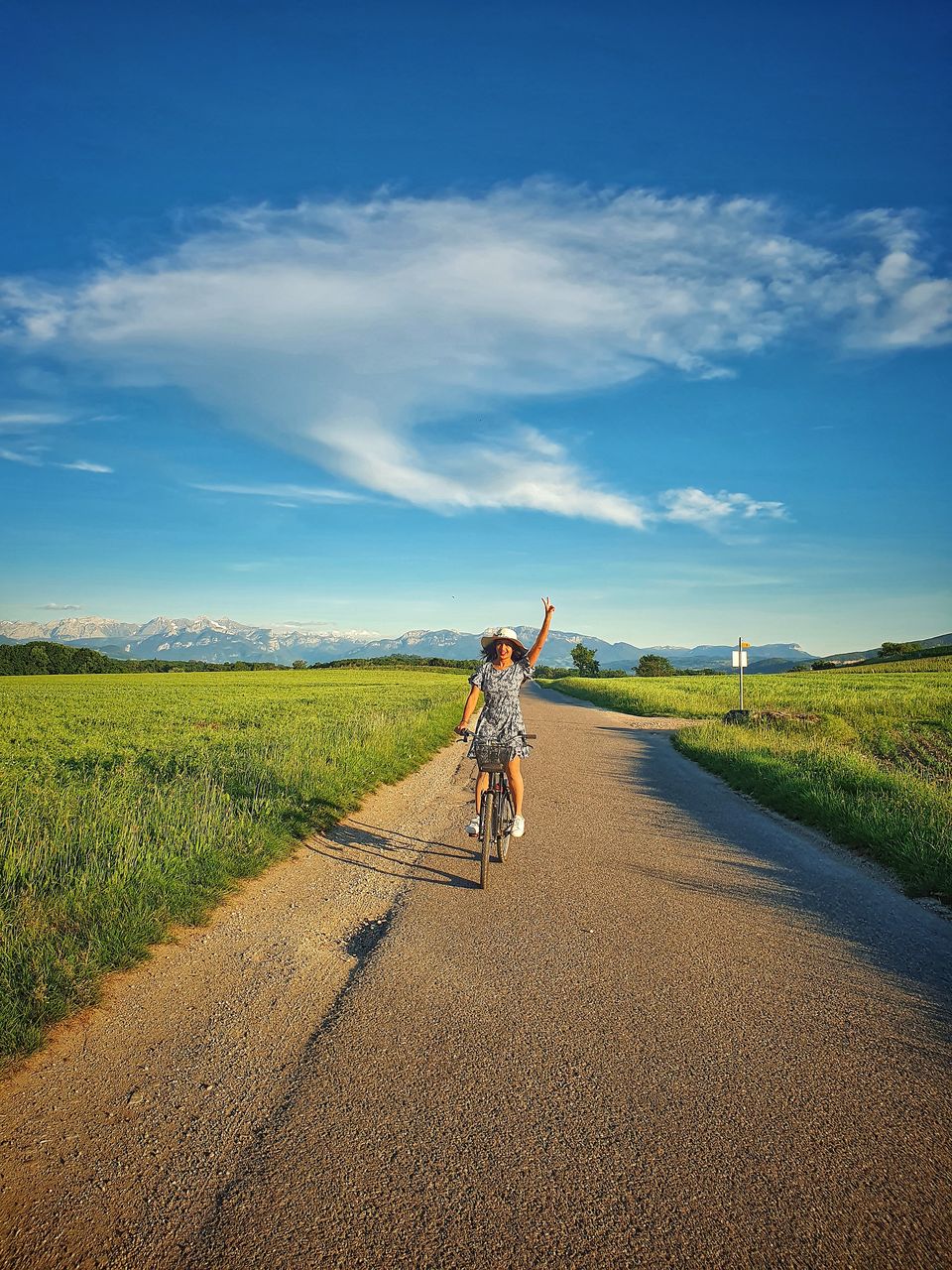 3. Take the public transport outside peak hours
As things got better in June, we got the courage to take local trains and explore a bit more the nearby places. We still take trains and what we do to travel safely is to take the very first train in the morning. Our Saturday routine these days is to wake up really early in the morning and catch the first train. And of course, we make proper use of masks and sanitizers all the time.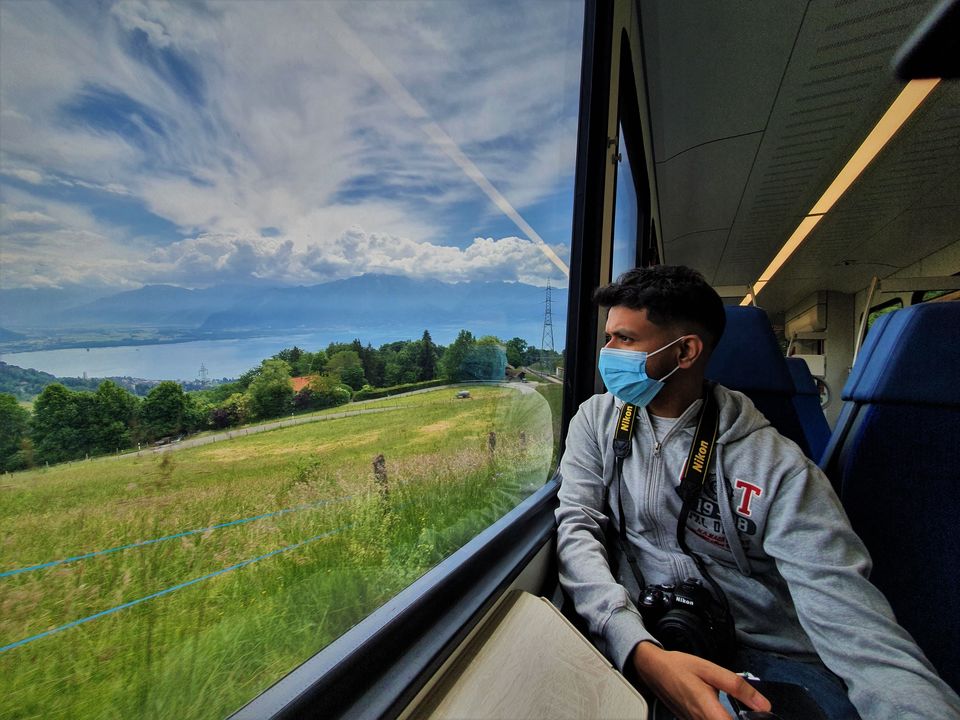 4. Mountains are calling, cities can wait
Being blessed to be living in a country with such a beautiful nature, it was not a brainstormer to find out places away from the crowd. Fortunately, both of us are avid hikers and with hiking regarded as the national sport of the country, we were never left out of options. In fact, it was the opposite – once we started looking for hiking options we were overwhelmed. Apparently, there are over 65000 kms of marked hiking paths in Switzerland. From beautiful meadows to lakes to glaciers, there are all kinds of hiking trails. We spend a whole day out in nature and return home in the last train which is also usually empty. We try to avoid being in cities and typical tourist spots.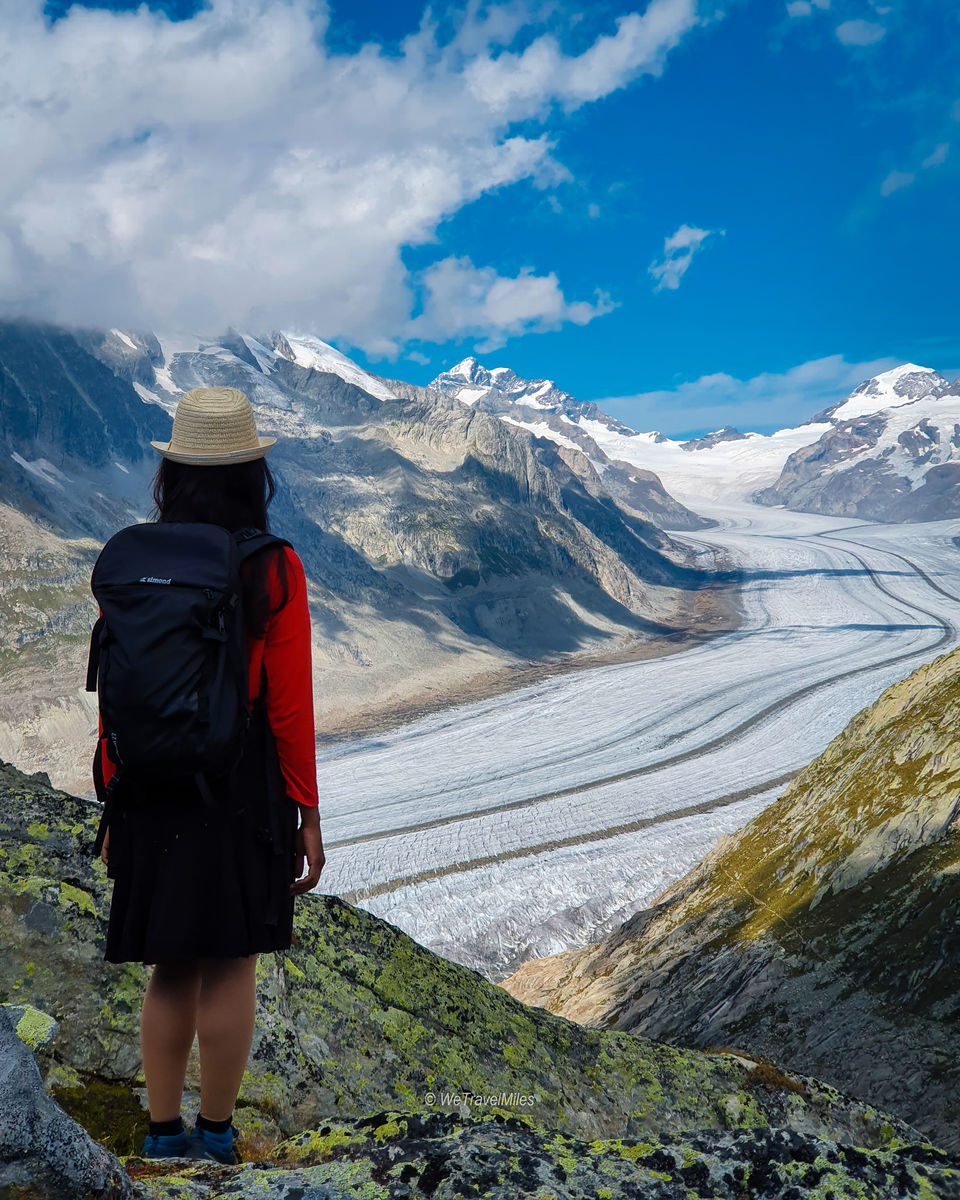 We took every opportunity to connect back to nature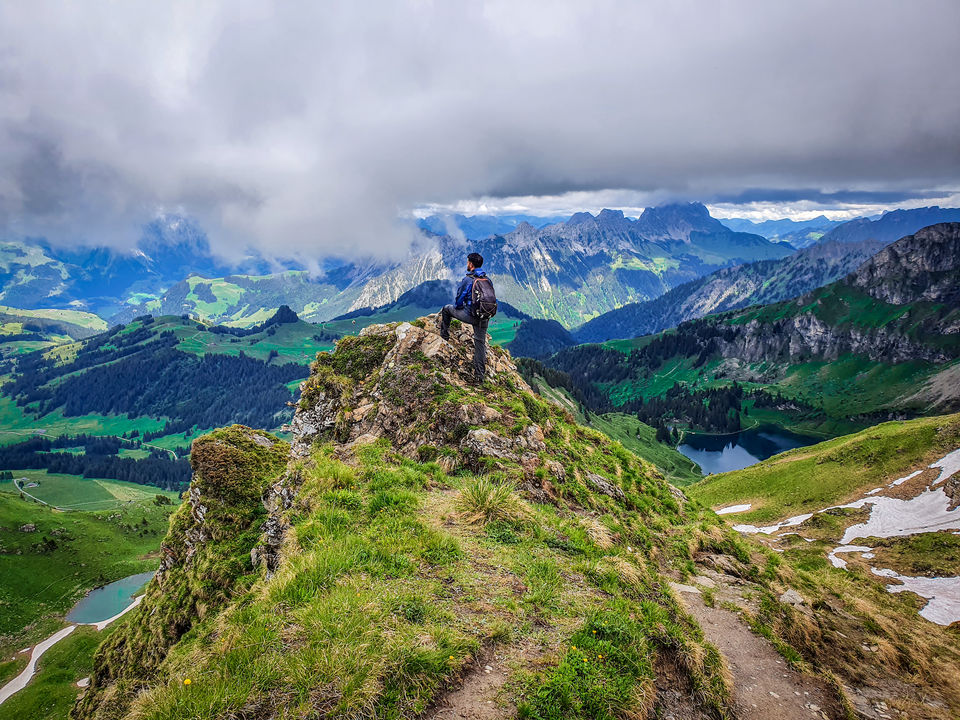 5. When there is a million star hotel out there for free who wants 5-star hotels
As summer progressed and the nights started to become warmer, it was the time for the next step – to make overnight stays. Still not confident about staying in hotels/hostels despite the constant assurance of Covid free tags and being extra hygienic, we started camping. Totally novice in the area and laws being very vague about allowed camping spots, it was another time killer to find amazing camping spots. We never knew camping was this fun and now we are on a spree to camp as much as we can. We were again extremely fortunate to have a clear day on our first camping night and to see the Milky Way with bare eyes so clear and magical. It was almost the same feeling as seeing the northern lights. Counting the shooting stars, guessing the constellation and moreover astrophotography became our new hobby. As we were sleeping in our own tents in the comfort of our sleeping bags, away from the civilization we felt so safe and super thrilled too. It was also heartening to see that other fellow campers too always obeyed the basic laws of camping and like everyone we made sure to 'leave the place as you found it'. We think it is extremely important to make sure to carry all your waste with you while going back after camping and leave nature untouched in all its beauty for everyone to enjoy.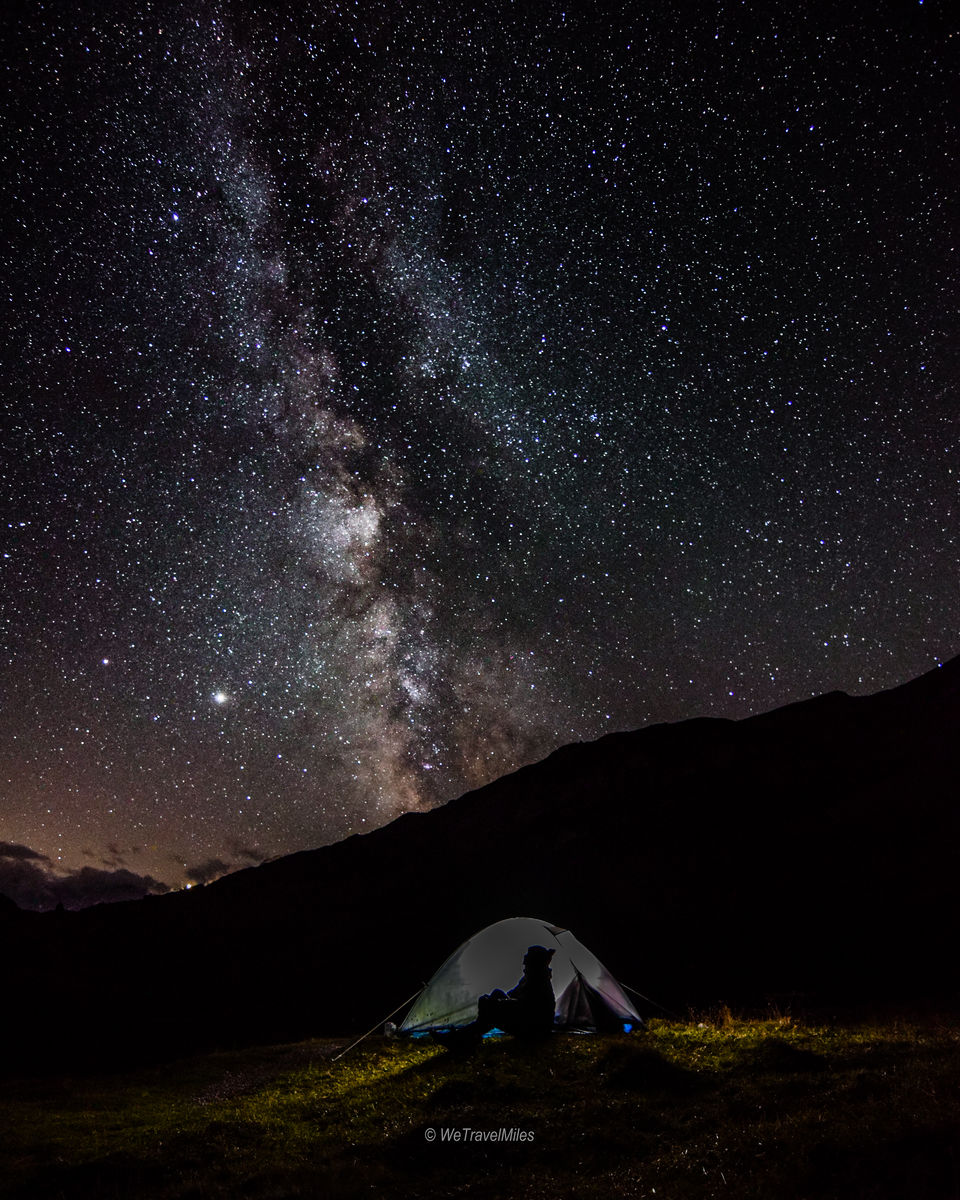 Camping gave us extraordinary moments to cherish for a lifetime.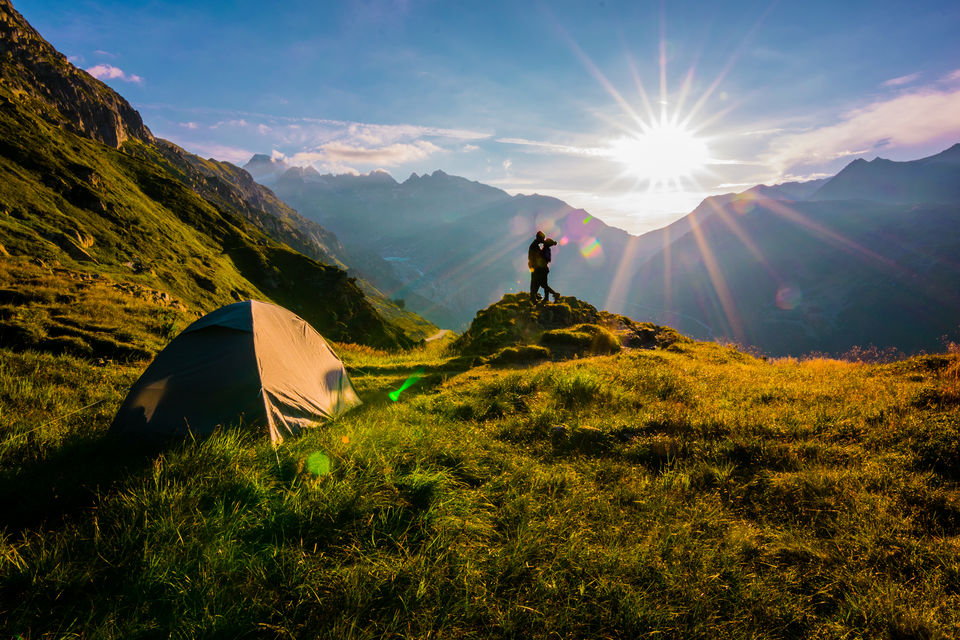 6. Missing early morning coffee while staying out – why not make it too?
We still avoid restaurants and carry all the food for our trips with us. On day trips we pack everything from breakfast to dinner and enjoy each meal in a different setting. As we camped a couple of times, we wanted to take the next step by cooking our own food too. We bought a camping stove and there after we had hot meals rather than cold sandwiches. Maggi, avalakki, upma and similar delicacies which we crave for on cold nights soon replaced sausages and cheese. After all we feel there is no better feeling than having hot Maggi with a view of snow-capped mountains. This was something that we discovered during our Leh trip. Also, to watch the sunrise from our tent with a cup of steaming coffee is pure bliss.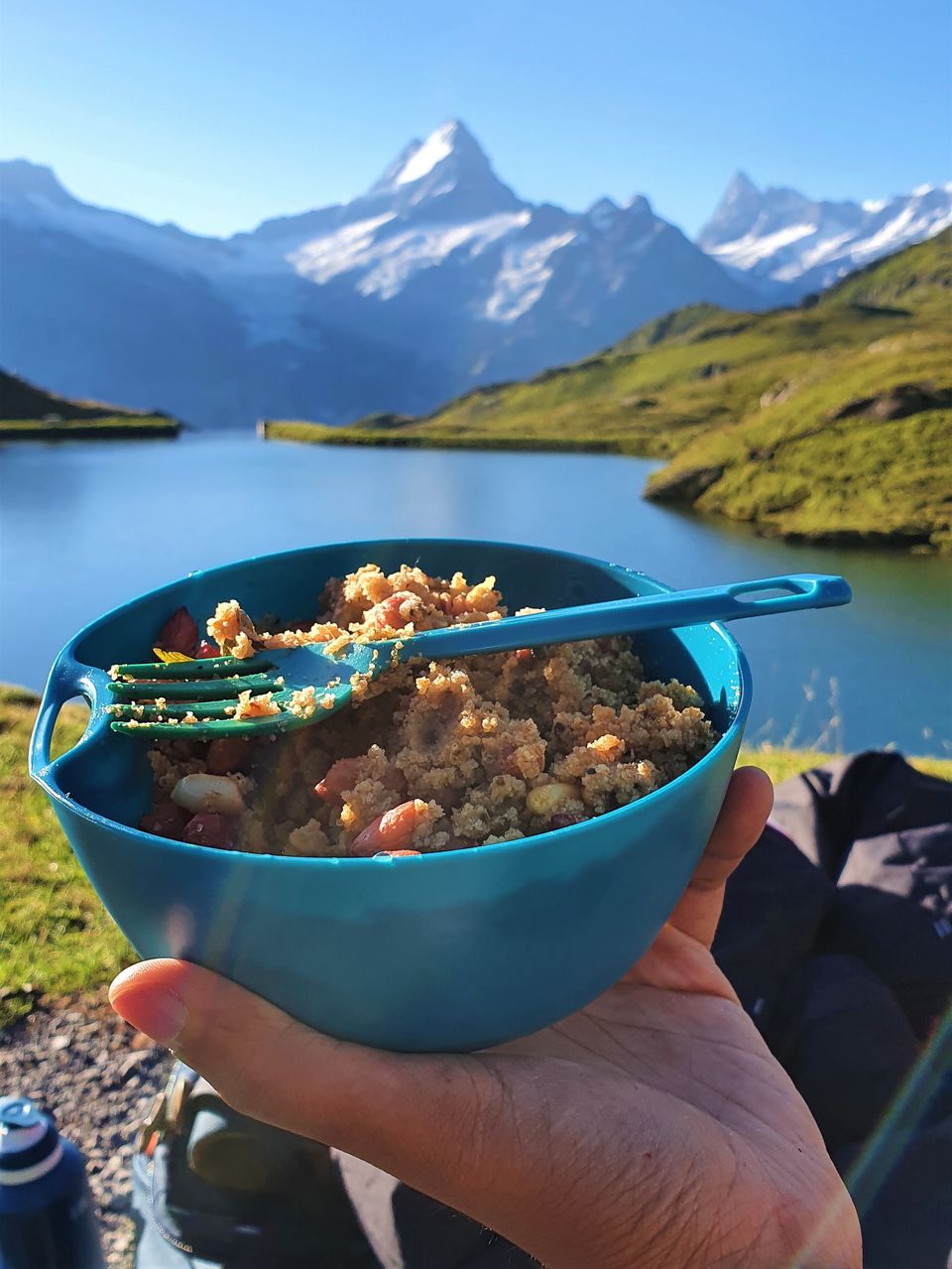 7. Still craving for restaurant food – Have takeaways or eat on a terrace
Sometimes everything doesn't work as planned and you miss to take the lighter for cooking or might be running out of food on trips. In that case we usually take the food from the restaurant and eat out in nature. If we really have to eat in a restaurant, we try to get an outdoor table with ample air circulation. This will help to some extent to spread out the air around you hopefully keeping you healthy.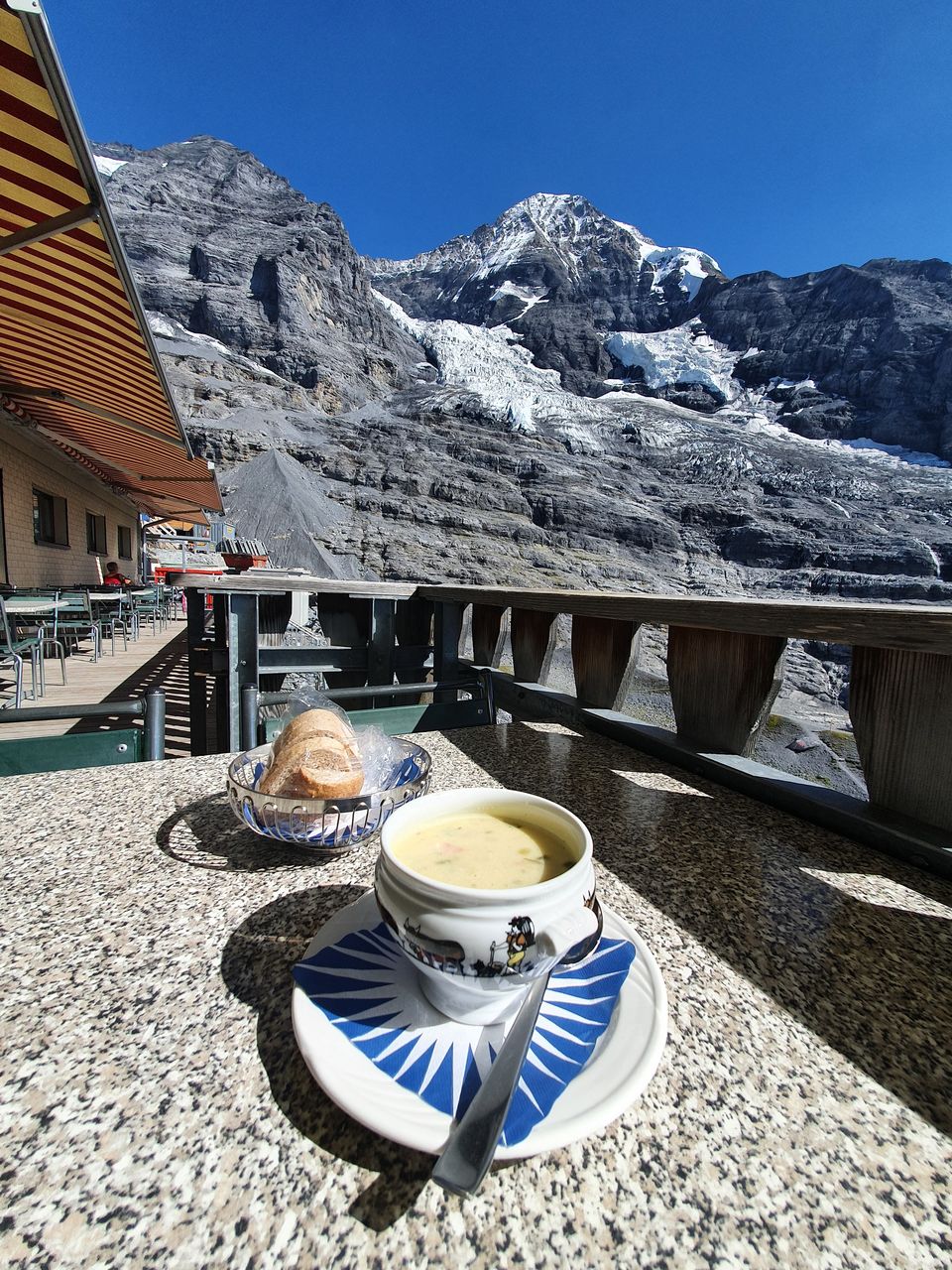 8. Time to have your Dil chahtha hai moments
Road trips are in vogue and probably the solution for many travel enthusiasts in the current scenario. We too did a couple of road trips with our friends and was so relieved to learn that this pandemic has not killed the social being in you. Still we try to avoid traveling in groups to avoid uninvited troubles.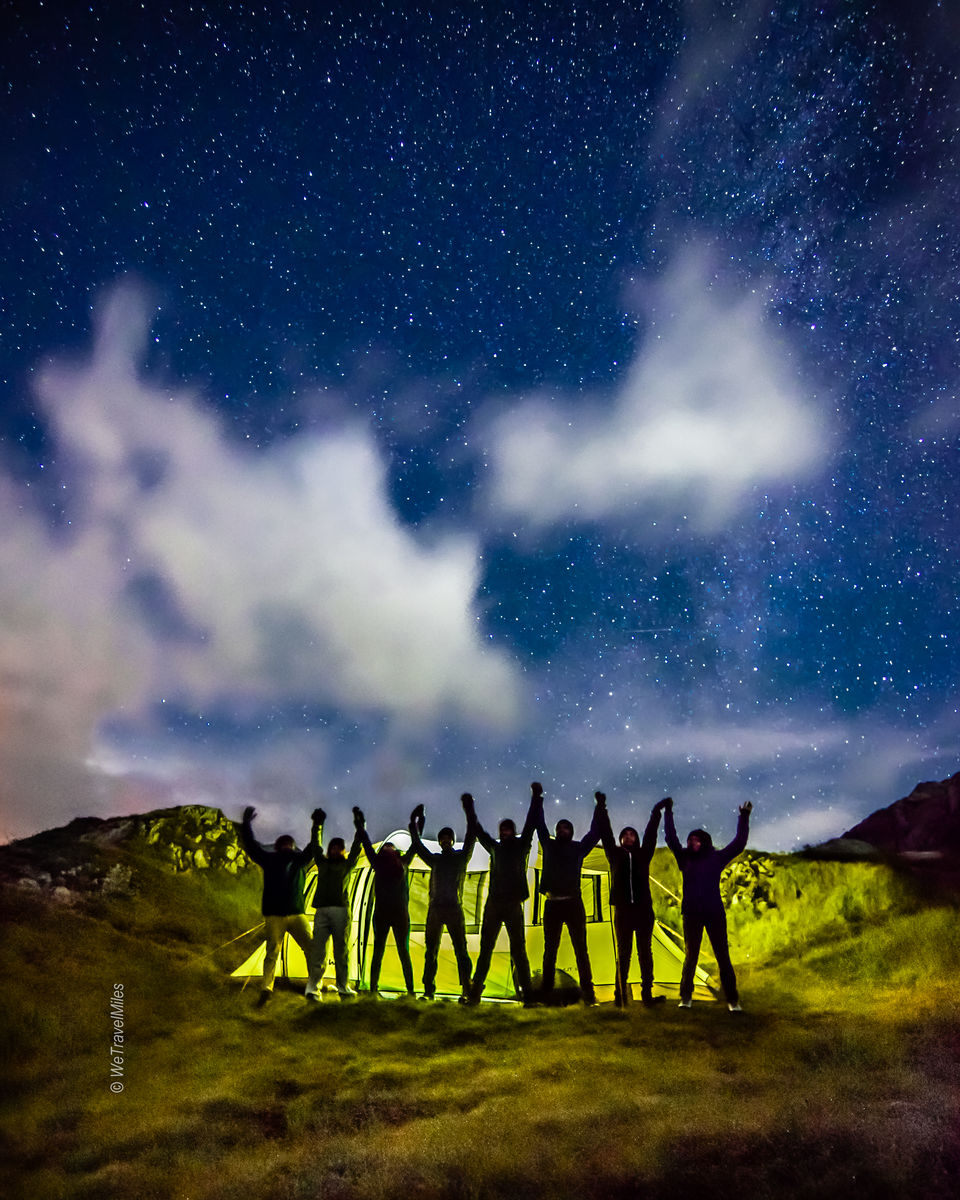 9. Nature is the stage with shows with perfect endings
We avoided all indoor recreations and especially avoided museums, monuments, cinemas and malls. Waterfalls, lakes, rivers, sunsets and sunrises took the central stage and were the best actors that we ever came across.
10. Sieve out the necessary information
Another important aspect for travelling in these times is to be adequately informed of the travel restrictions. As the situation is continuously evolving, new zones are being added to the red list. So keeping updated on all the scenarios is very important. We avoided all international travels and also avoided travelling through risk zones.
These points are not instructions or guidelines but rather the measures that we took to have a good balance of travelling responsibly and staying safe. We were also fortunate to be in a favourable environment to undertake these travels. The best thing to do is to assess the situation and give the highest priority to your health and that of others.
See more of pictures and video from our travels on our Instagram page: https://www.instagram.com/wetravelmiles/