This tiny city has to offer some of the major attractions, stunning architecture and beautiful spots in the world.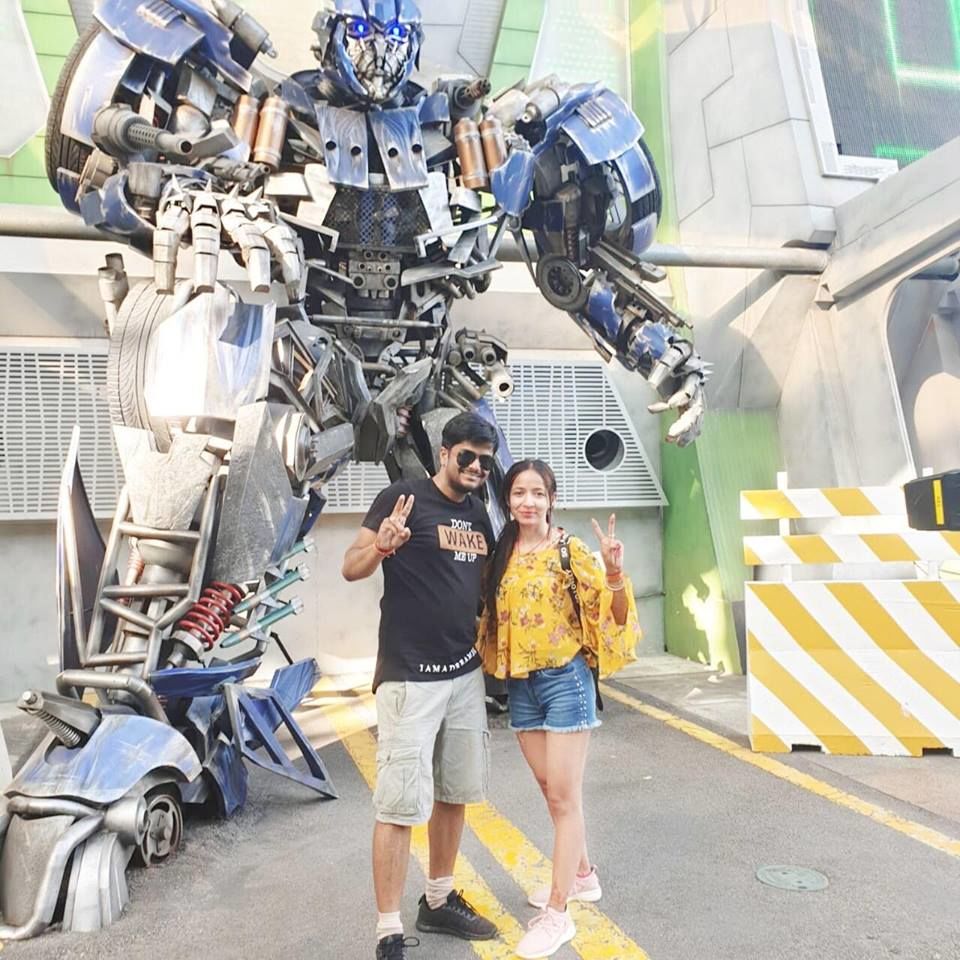 We decided to explore the Lion City, Singapore. There is lot of things which Singapore has to offer but we narrowed down to few places which are interesting, unique and we can cover in 4 days.
After boarding a late night flight from Bangalore kempagowda international airport we reached changi international airport at 7 am in the morning. Singapore being comparatively costlier than India we plan to stay in a budget hotel. Our stay was scheduled in Hotel Value Thomson in Balestier Rd, Singapore which cost us INR 5000 per day. For local travel, grab is famous in Singapore, in case you don't wish to take a bus install grab and travel comfortably.
We booked a land package from travel triangle so our tickets for sightseeing were pre-booked along with to and fro commute from Hotel.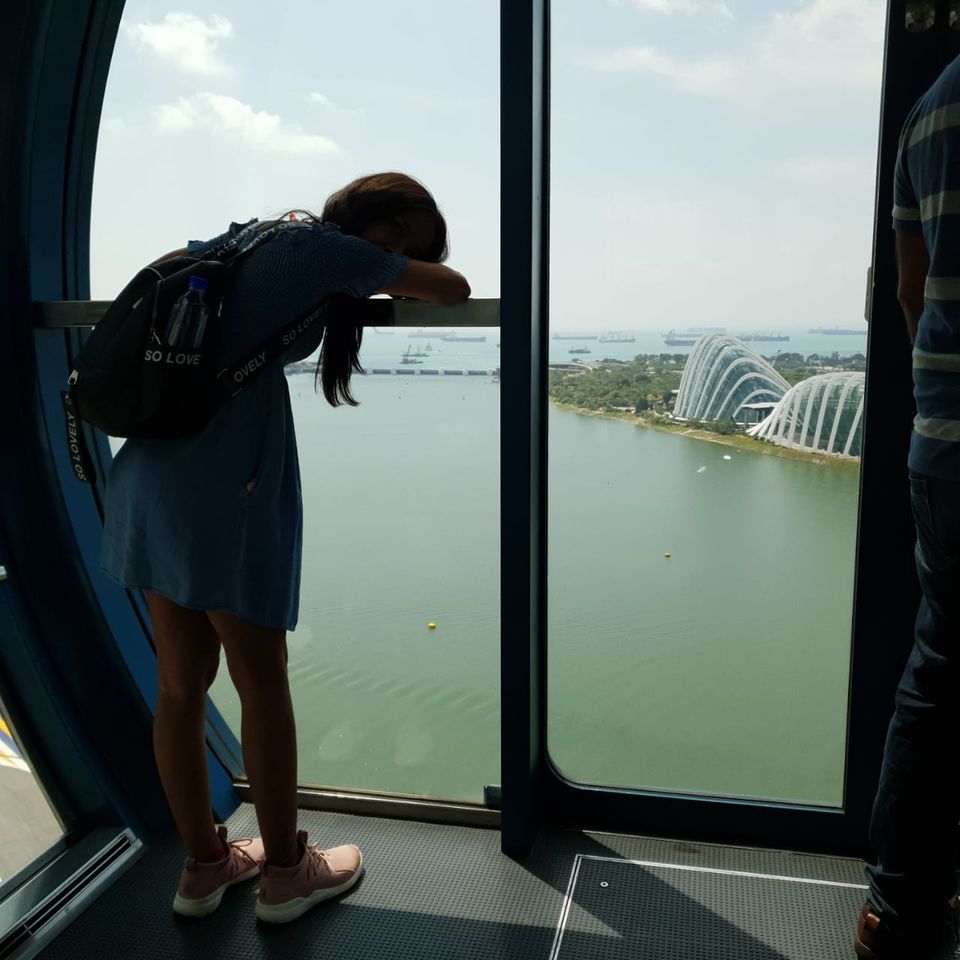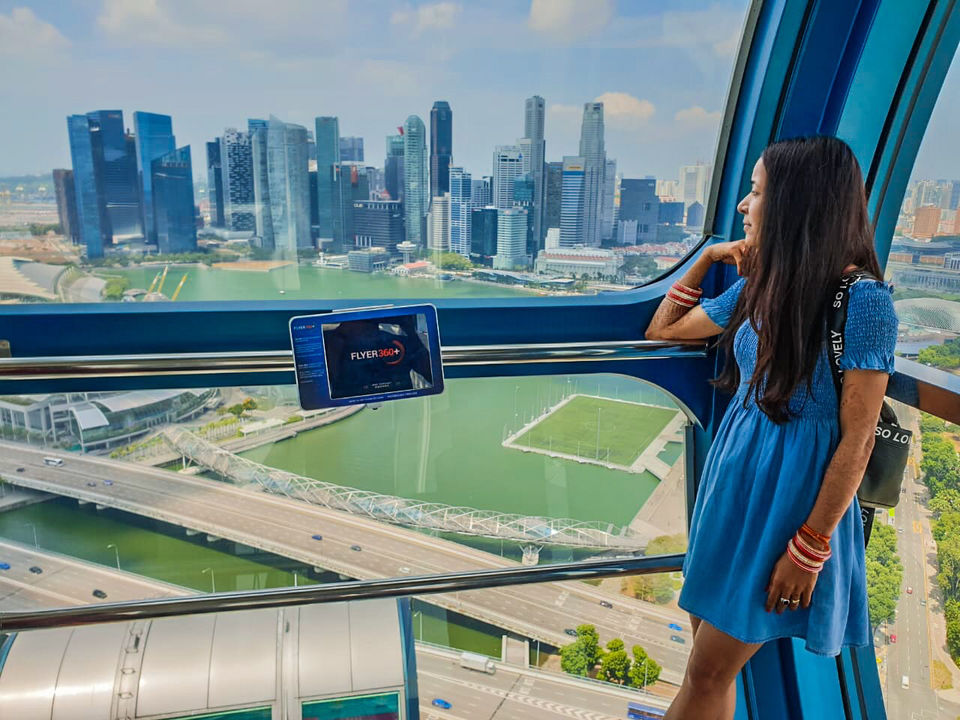 Later in the evening we left for the famous night safari in the world's first nocturnal zoo, one of the top tourist attraction in Singapore. The ticket will cost you around INR 3000. If you are planning to save few bucks, you can book the tickets online from Trip advisor, Thrillophilia,Klook etc. Things you can see is multi sensory wildlife, an adventure in night safari are animal show, zoo, and tram ride in the night. You can enjoy multiple attractions with one single cost.
Day two was scheduled for city tour and chilling at Sentosa Island in the evening followed by wings of time show. We took a half day bus tour to witness all the beautiful places in city.
Around 12 pm we reached Raffles avenue to hop into Singapore flyer and witness the city from the height of 165m (541ft) and it has 28- air conditioned capsules with a capacity of holding 28 passengers at a time. The ticket will cost you 33$ singapore dollar per person. We took the boat from Merlion Park to Clark Quay and saw a great view of Marina Bay Sands while cruising around the river. The ticket will cost 25$ Singapore dollar. If you purchase the flyer and boat ride together you can get it for 50$ Singapore dollar.
After river cruise we headed toward Santosa Island. We did activities and later visited butterfly park. Post finishing all the activities we decided to chill in sand bar, the beer is cheaper here.
After having lunch and enjoying the delicacy of Singapore's i.e"chicken rice" we visited S.E.A aquarium and witness super awesome marine life. The ticket will cost 40$ Singapore dollar. Later in night we attended wings of time show which is highly rated. Tickets of all the activities are available on trip advisor; you can purchase it online and save few bucks.
Next day we woke up with big thrill and were excited to have spend entire day in universal studios. Enjoed thrill rides like Battlestar Galactica: HUMAN vs. CYLON™ and TRANSFORMERS The Ride: The Ultimate 3D Battle for an adrenaline pumping time beyond your imagination. You can purchase tickets online or on spot. The passes start 41$ Singapore dollar.
Also, you can purchase priority tickets to skip the long queue. There are total of 28 rides including, treasure hunter, rock climbing, sesame street spaghetti space chase and king Julian beach party to name a few.
There are few pretty cool rides in train and gondola which is free and will take you to the island and help you travel within the island.
Post finishing all the activities we asked our driver to drop us at little India to quench our hunger, foods are comparatively cheap here. If you are looking to try an Indian food this place is a must for you can eat a biryani in 12 Singapore dollar.
After having some delicious biryani and chicken we booked a grab cab and left for hotel.
Our Singapore visa from India cost us $30 Singapore dollars. We also had our travel insurance done. Though it is optional but we advise travelers to take insurance. Do book your tickets in advance so that you can save time and avoid last minute hassle.
We had our flight to Malaysia next morning where new adventure was awaiting for us.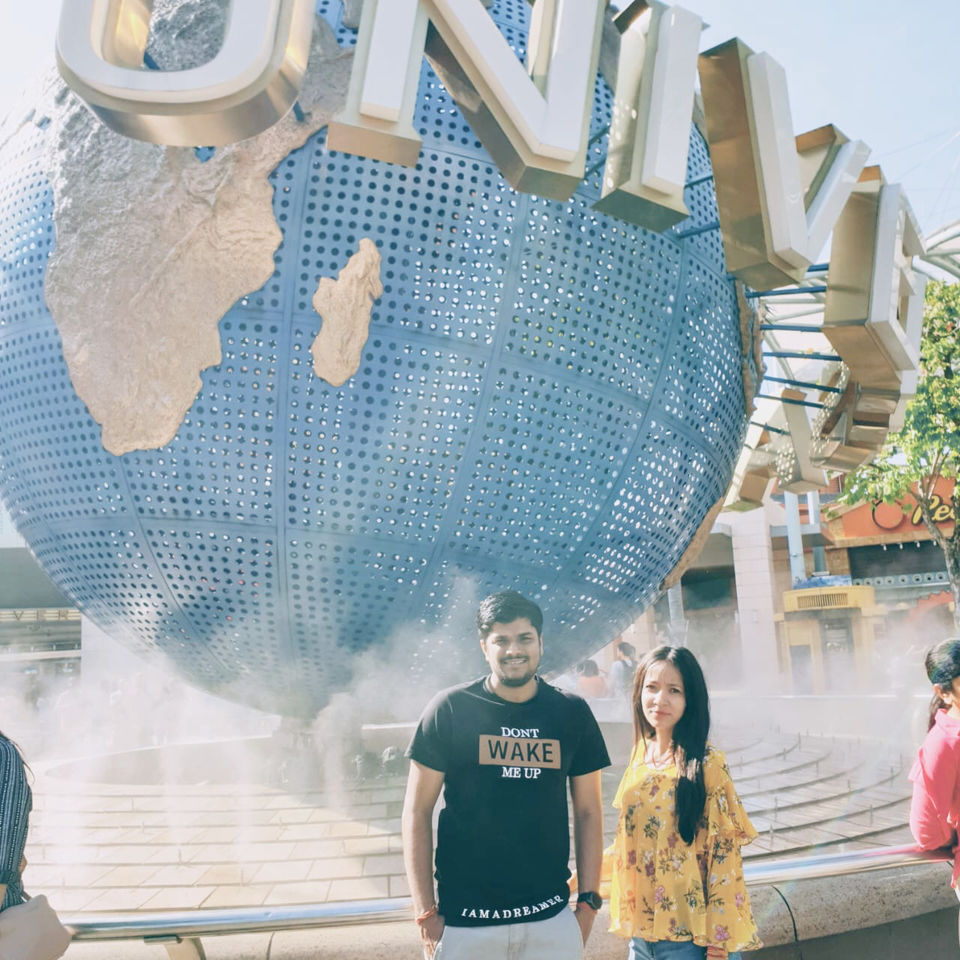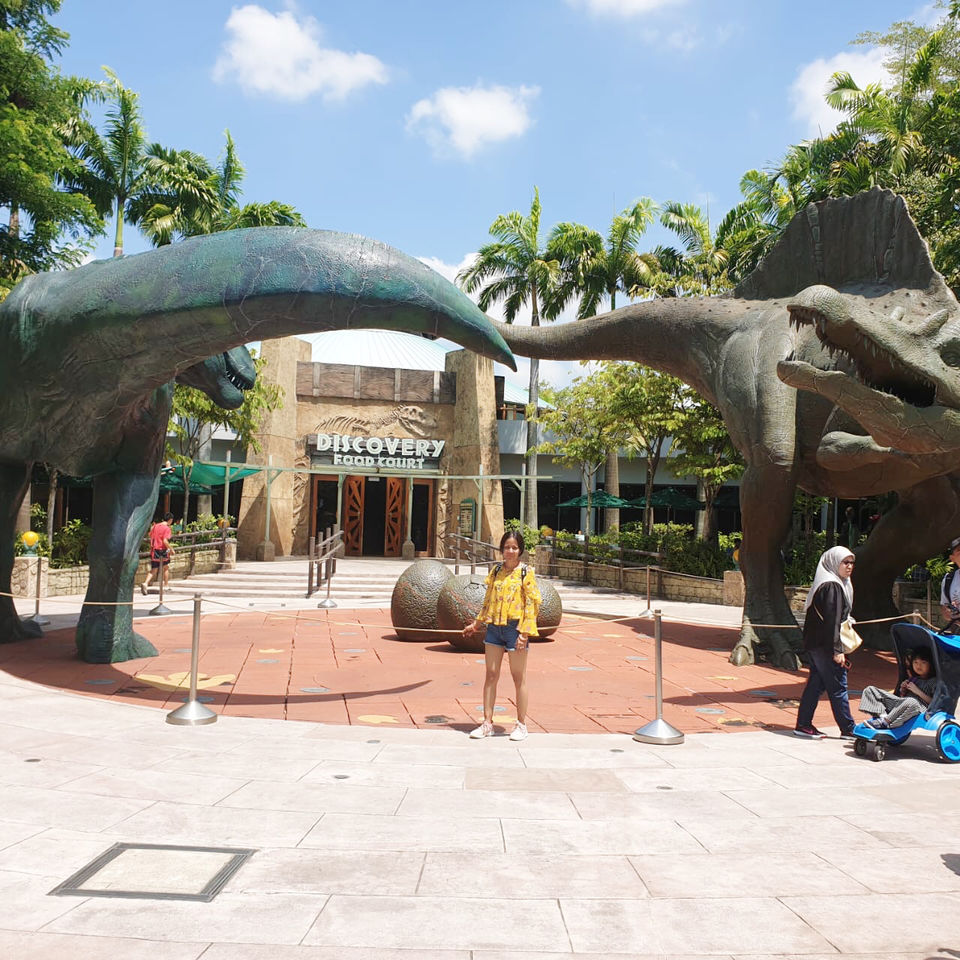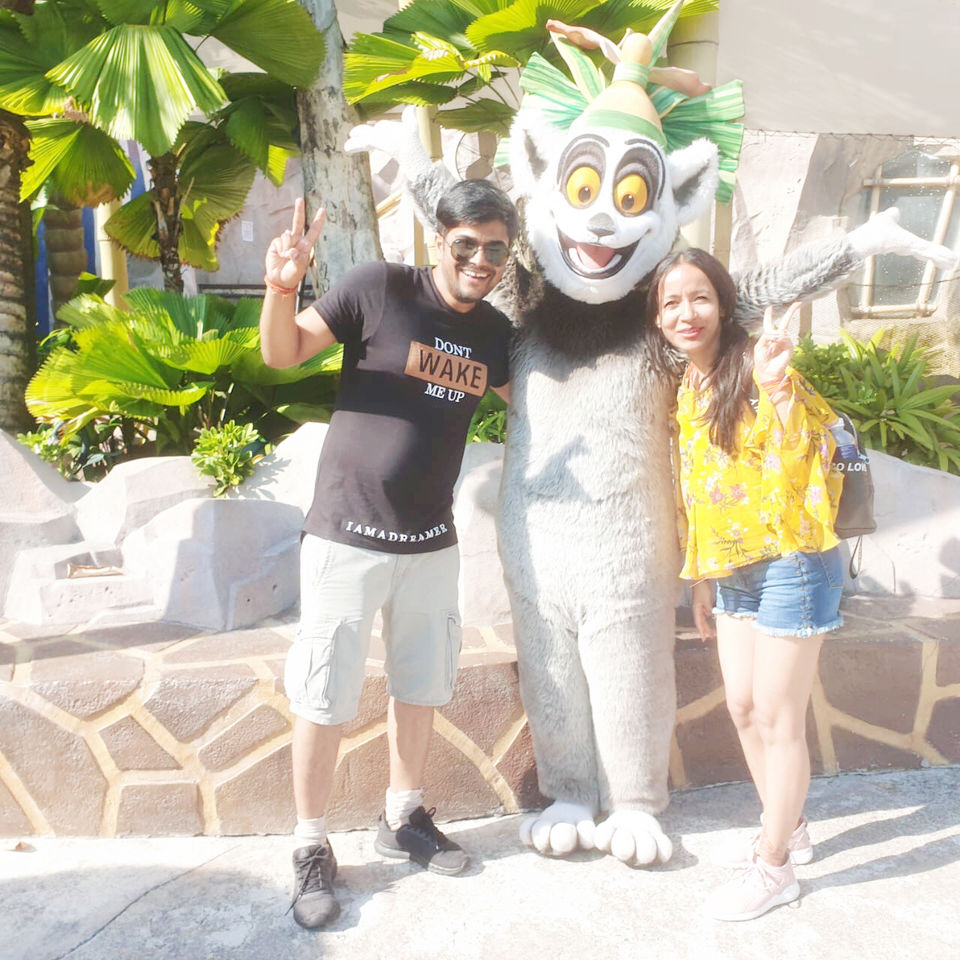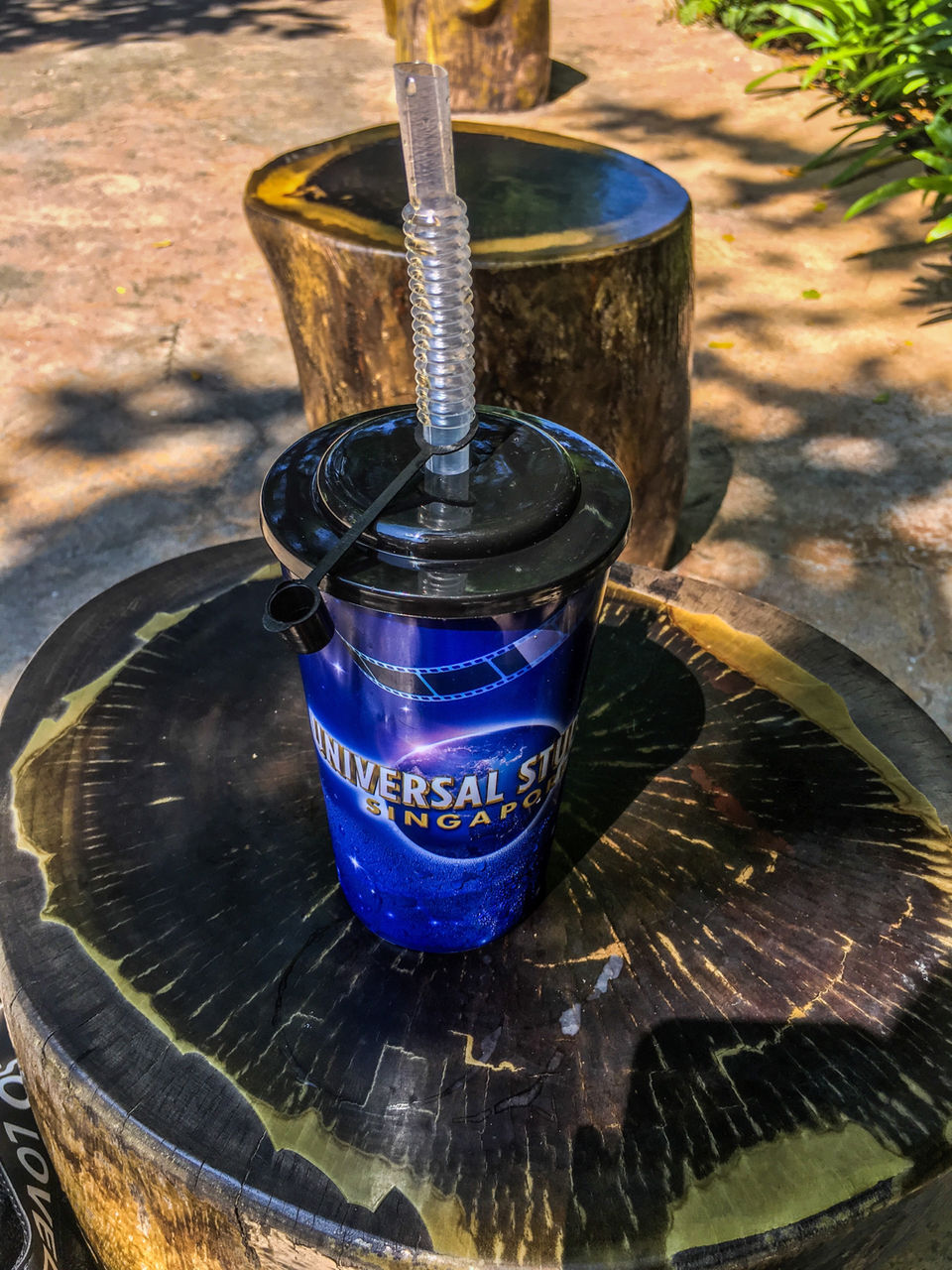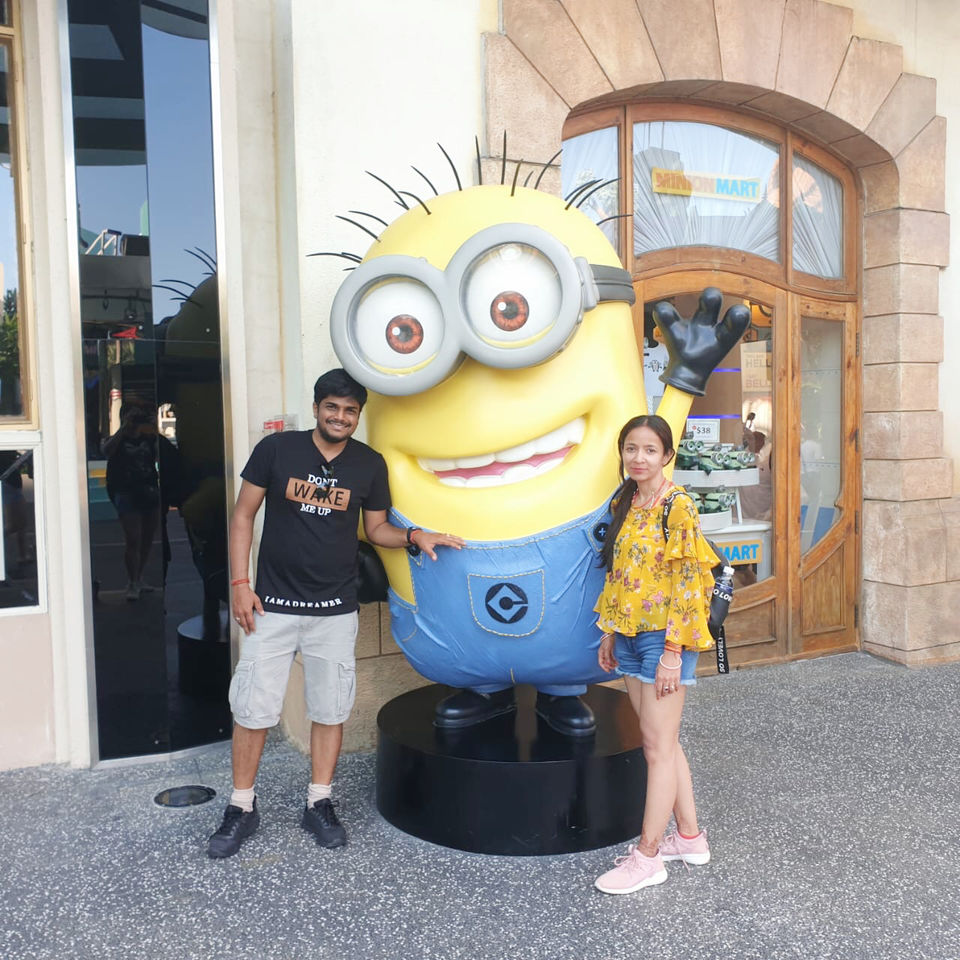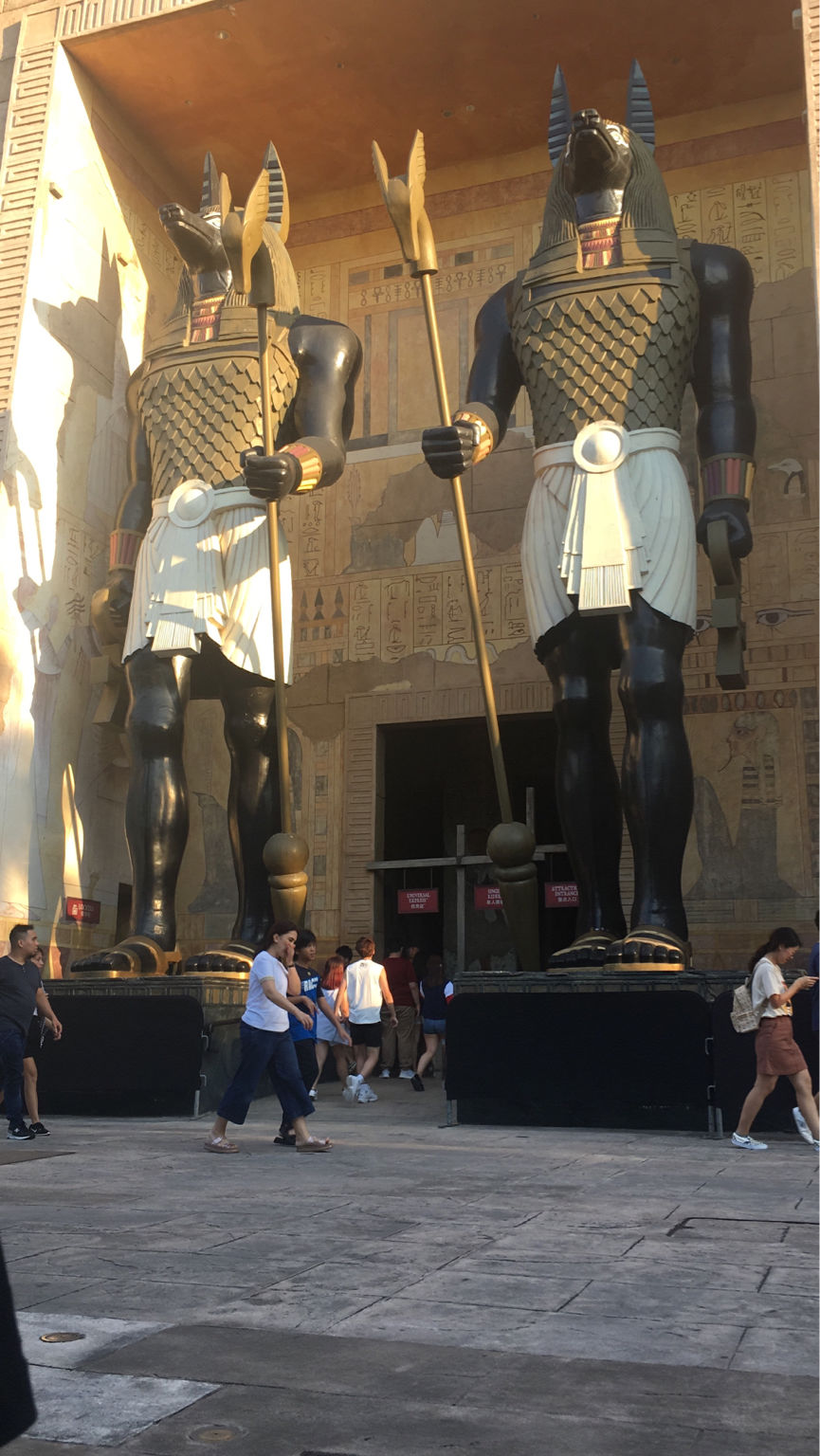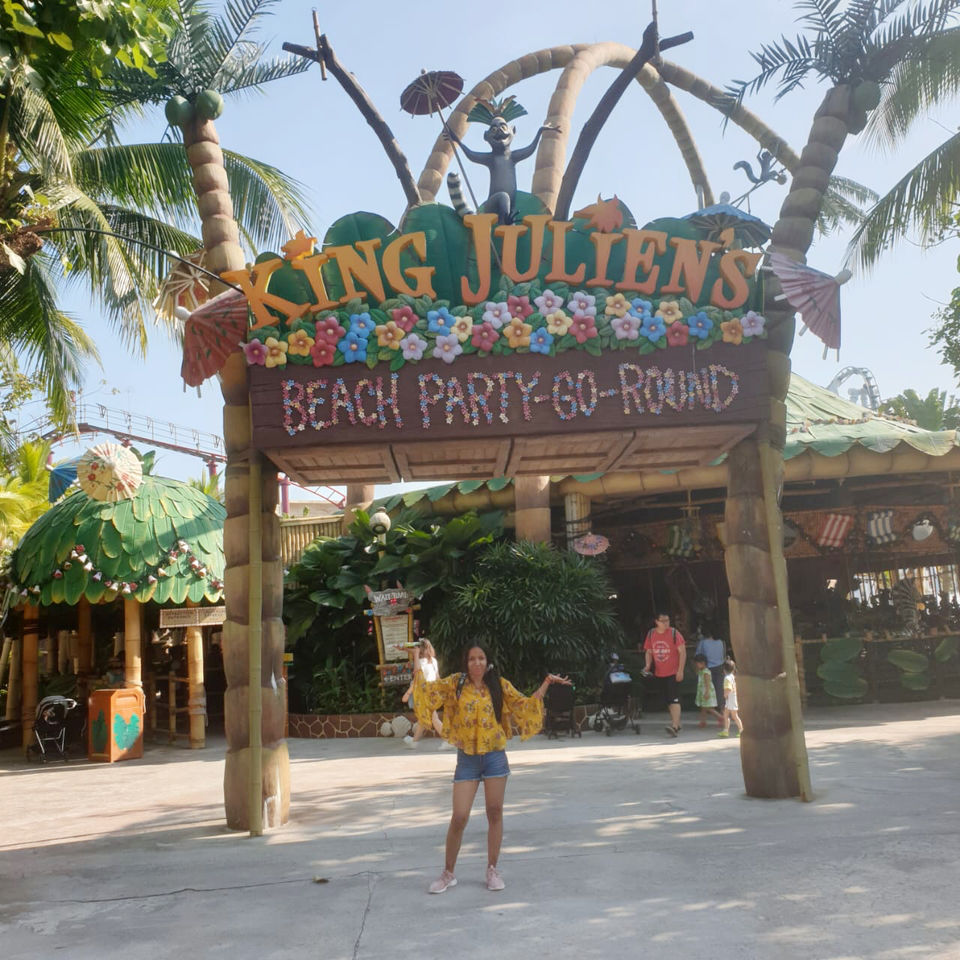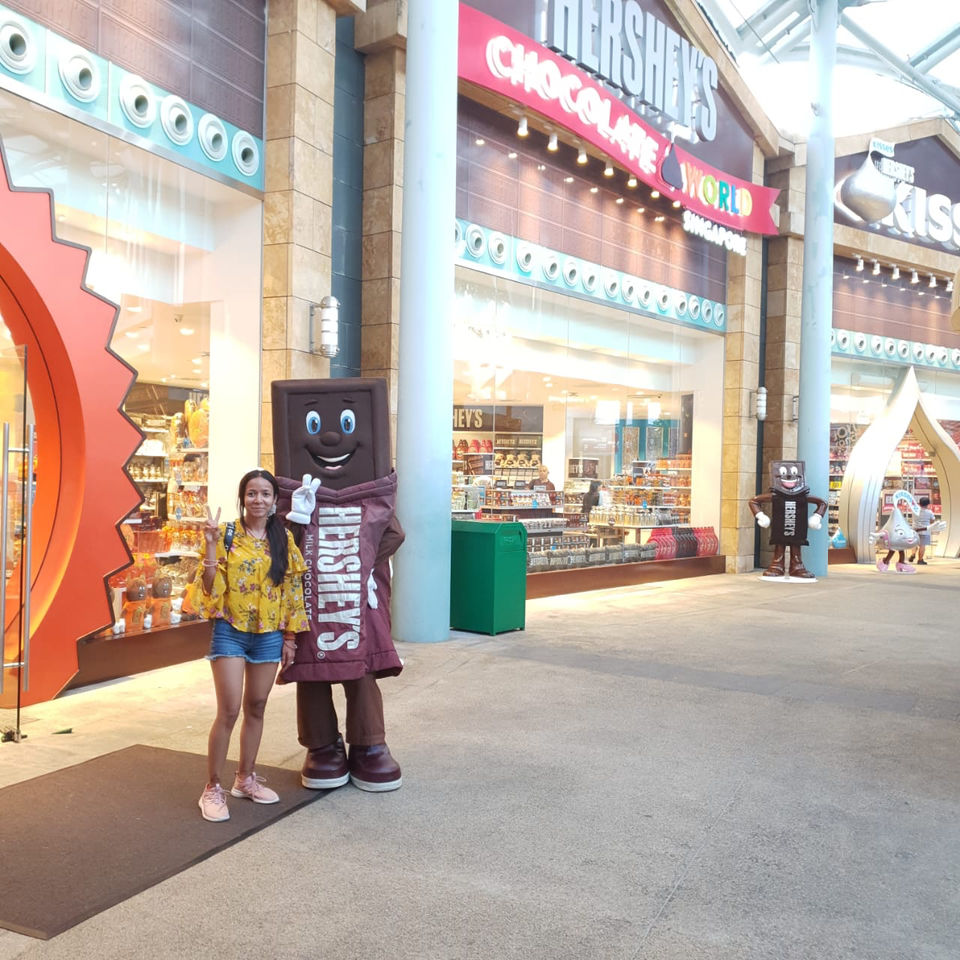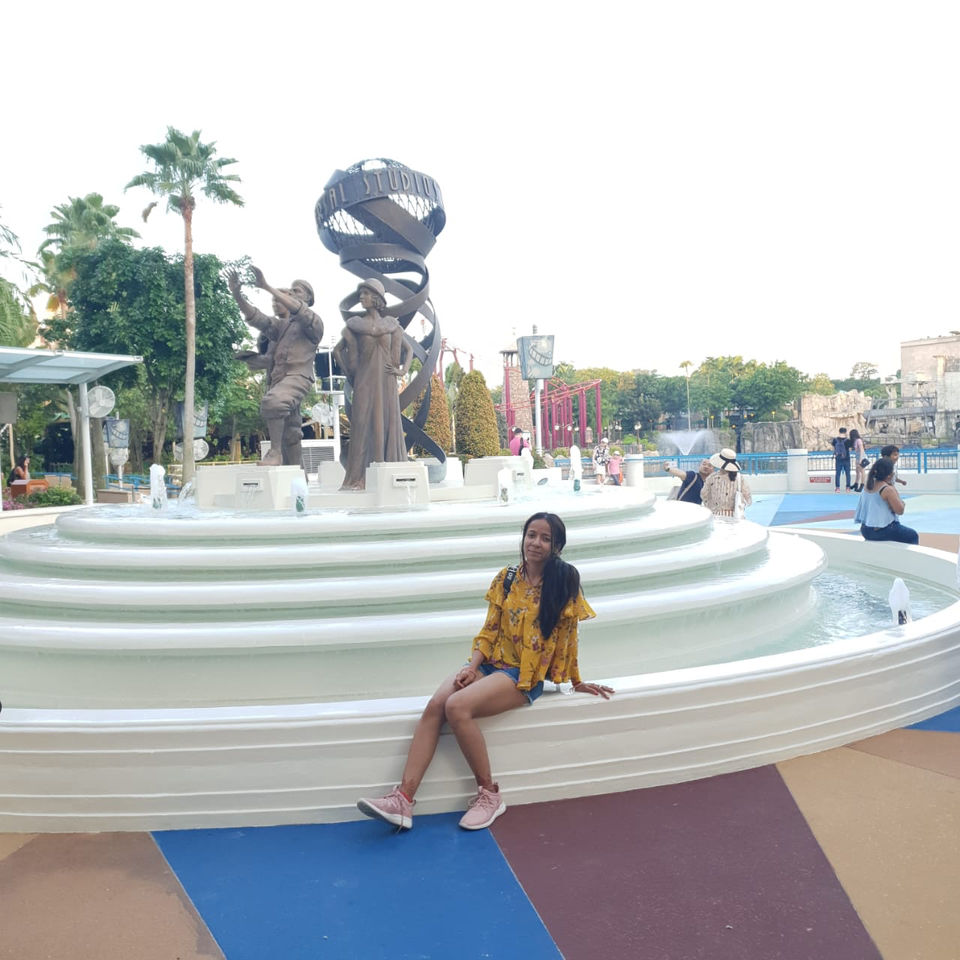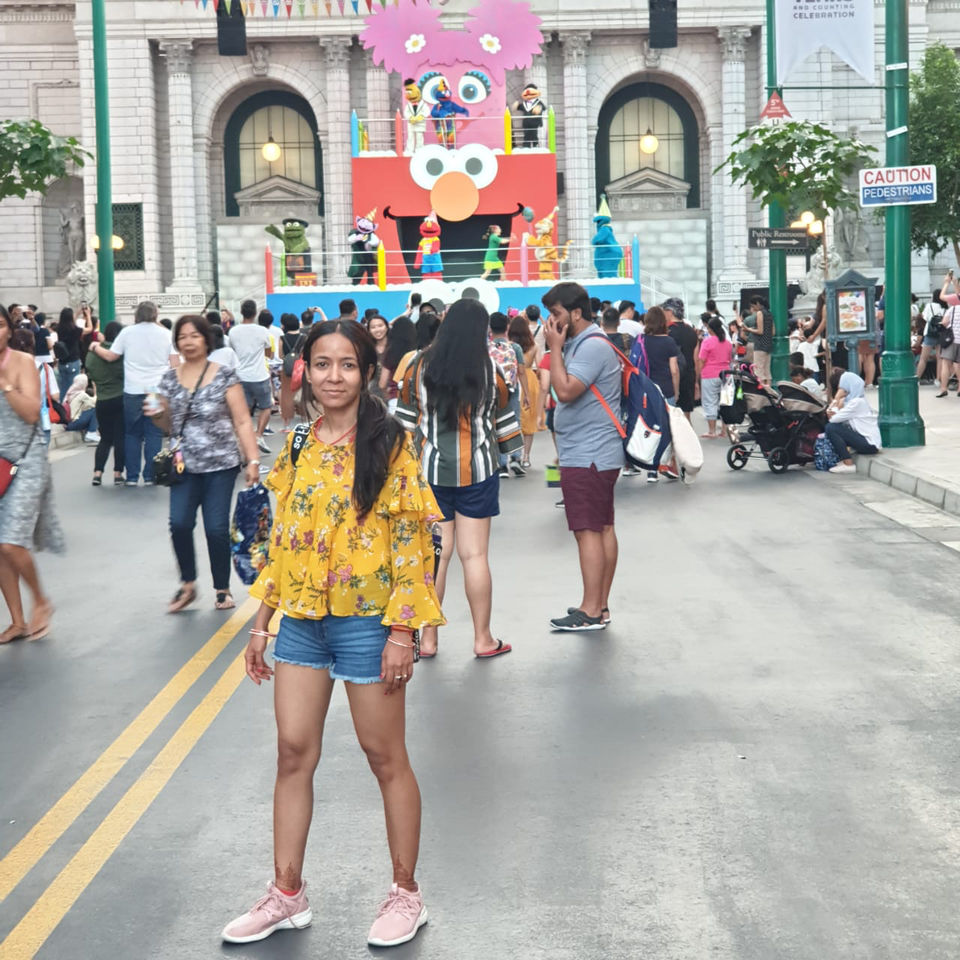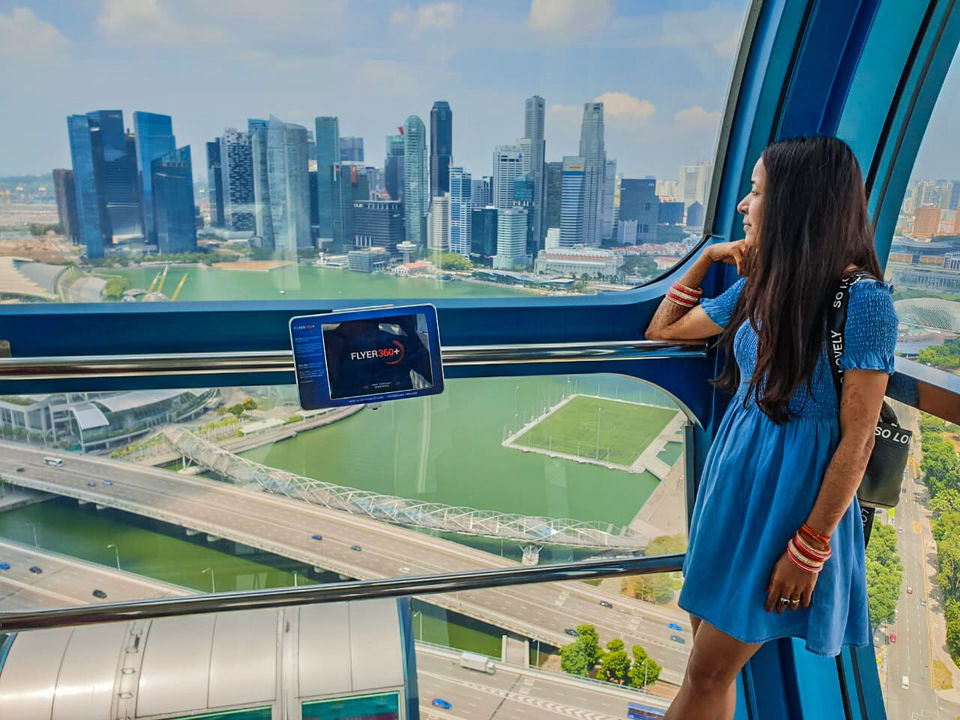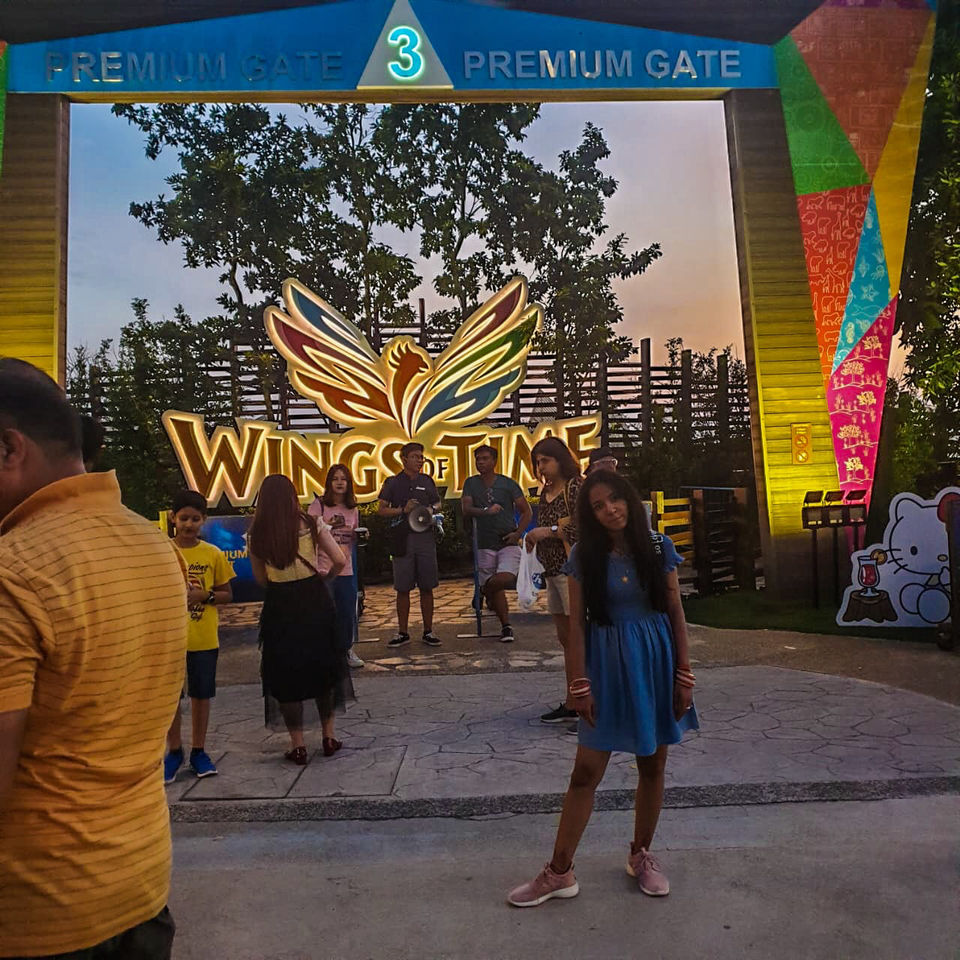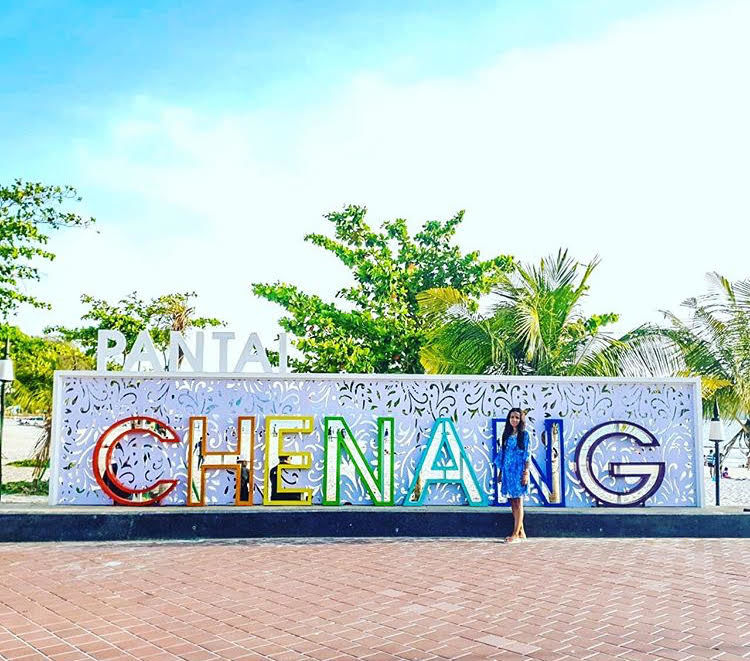 Langkawi Island in Kedah is a beautiful island in Malaysia. A dream destination which houses to many tourist spots and has many breathtaking serene beaches. The island is pretty small and shares border with Thailand.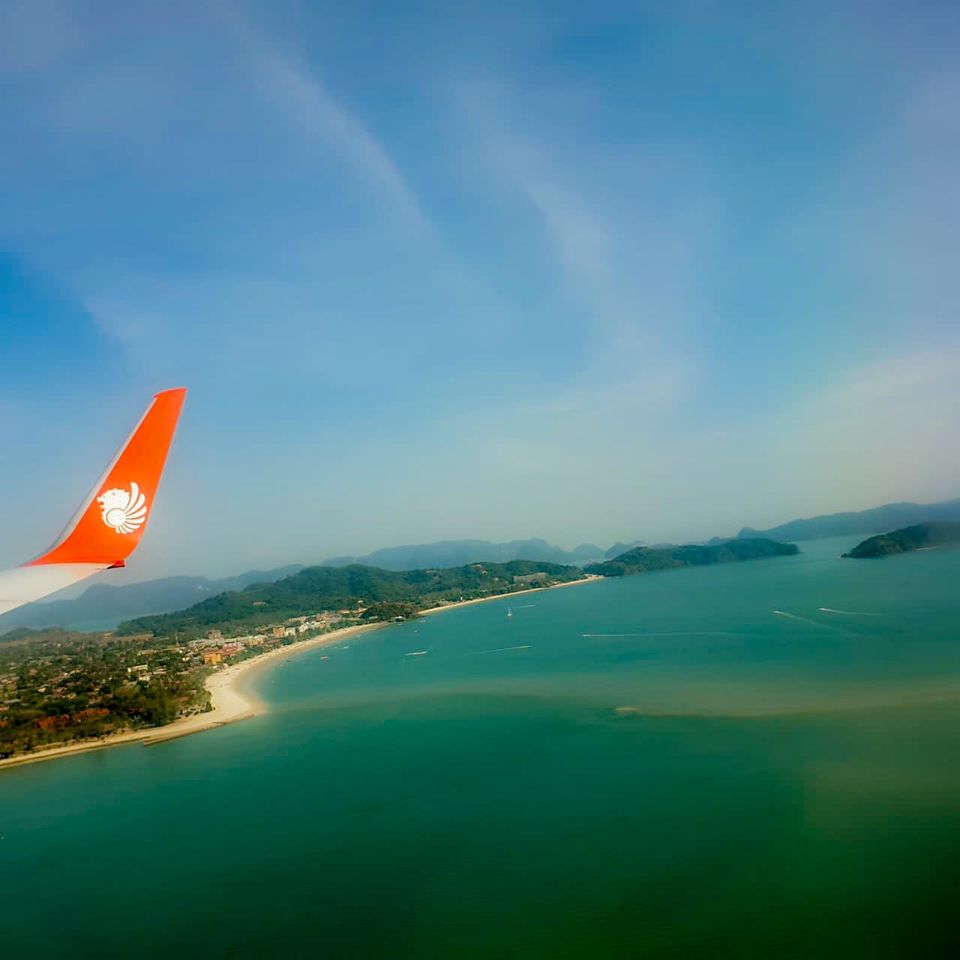 Our flight was from Kuala lumpur , Malaysia to Langkawi domestic airport and we reached hotel in the afternoon. The distance is not much, we reached in 50 minutes. Air Malindo is the cheapest airline and the flight will cost you INR 1200-1500 from Malaysia if you book in advance. From India there is no direct flight you have to connect via Kuala Lumpur. Our cab from hotel was there for pick up and we reached Ombak villa, rooms available in Ombak villa starts from INR4000 to INR12000. The location of this villa again is indeed breath taking. We choose to stay in this hotel because it is closer to Pentai Chenang, the best beaches on the West Coast of Peninsular Malaysia.
The island hopping activity is one of the cheapest and you can find popular boat tours. It usually covers three spots; the Tasik Dayang Bunting (Pregnant Maiden Lake), eagle watching activity at Pulau Singa Besar and a visit to Pulau Beras Basah (Wet Rice Island).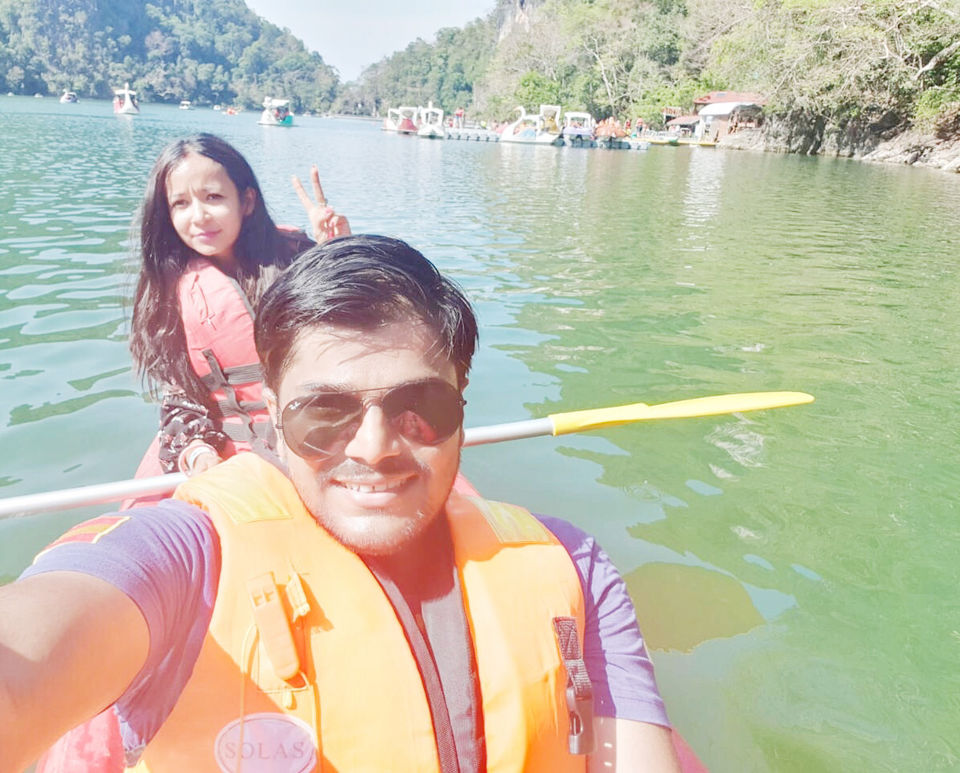 The Tasik Dayang Bunting in Langkawi's is a part of UNESCO World Heritage Geopark and resembles the shape of a pregnant lady lying on her back. Legends says that the waters of the lake possesses a mystical power that any woman who is unable to conceive a child will be able to do so after drinking the water from the lake as it has been blessed by a local princess.
The last stop will be the Pulau Beras Basah where we enjoyed hanging around the white sandy beach. If you are interested you can try for water sports activities are also in the island.
PULAU PAYAR MARINE PARK: You will regret if you miss this place… it is definitely worth it! 45 minutes on a speedboat and we arrived at the inhabited island that is strictly regulated by the Fisheries Department of Kedah to preserve the original condition of the marine park.
LANGKAWI SKYCAB: Get ready for some spectacular views from the height of 708 meters above sea level. We took a priority ticket of all the activities as it had long queue, the priority ticket cost us RM 55 per person. This skycab has three station, we took a ride on the SkyCab cable car and enjoyed the amazing view. We visited 3D museum, Bunny Park , Skycab etc. A three-storey building with a large exhibition space located just next to the iconic Langkawi SkyCab is the largest 3D art museum in Malaysia and second largest in the world, featuring more than 200 impressive artworks that appear almost lifelike when photographed.
It is undeniable that Langkawi beaches are some of the best in Malaysia. In fact, they are fabulous!
Visit to witness the beauty of Langkawi.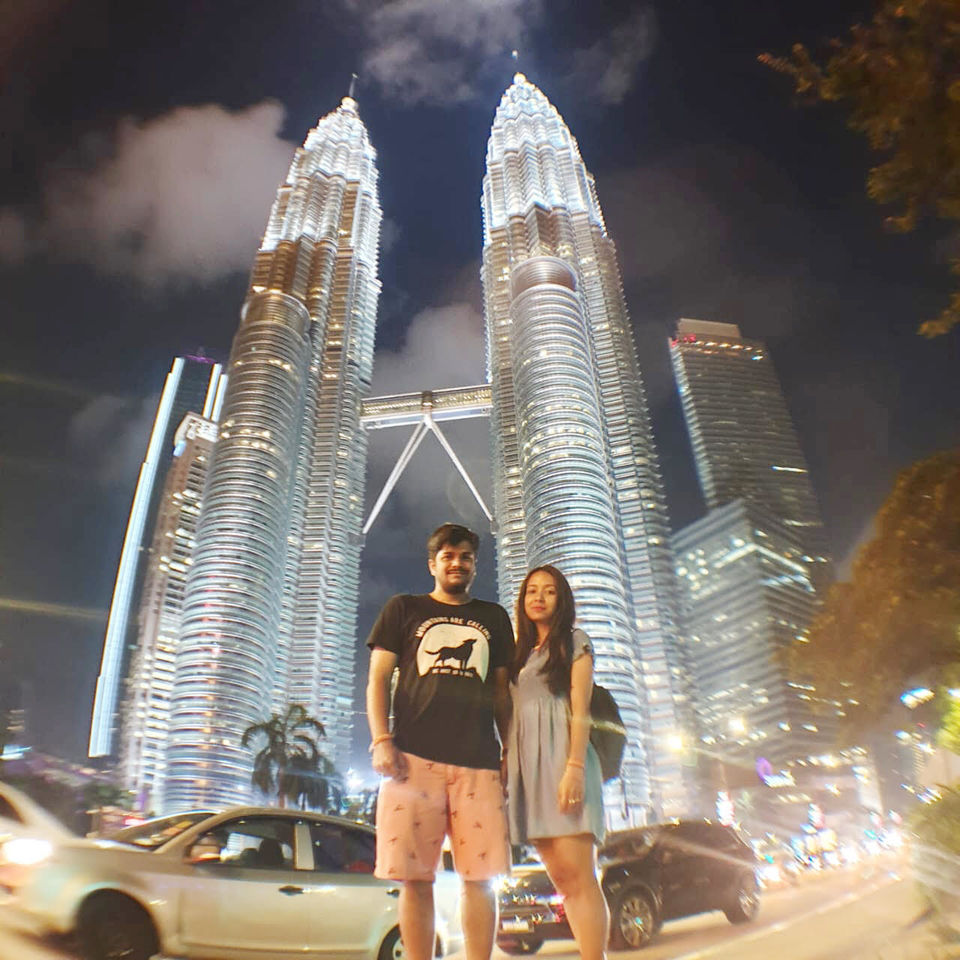 Halt in Malaysia before we proceed to India decided to view some fascinating and amazing must go places in Malaysia.
Our flight was from Lankawi Island and reached Malaysia by 11 a.m. Our Hotel Arena Grand, a budget hotel which will cost you INR 1500- 2000 per day and you will find most India staying here because it is close to most of the cool Indian Restaurants.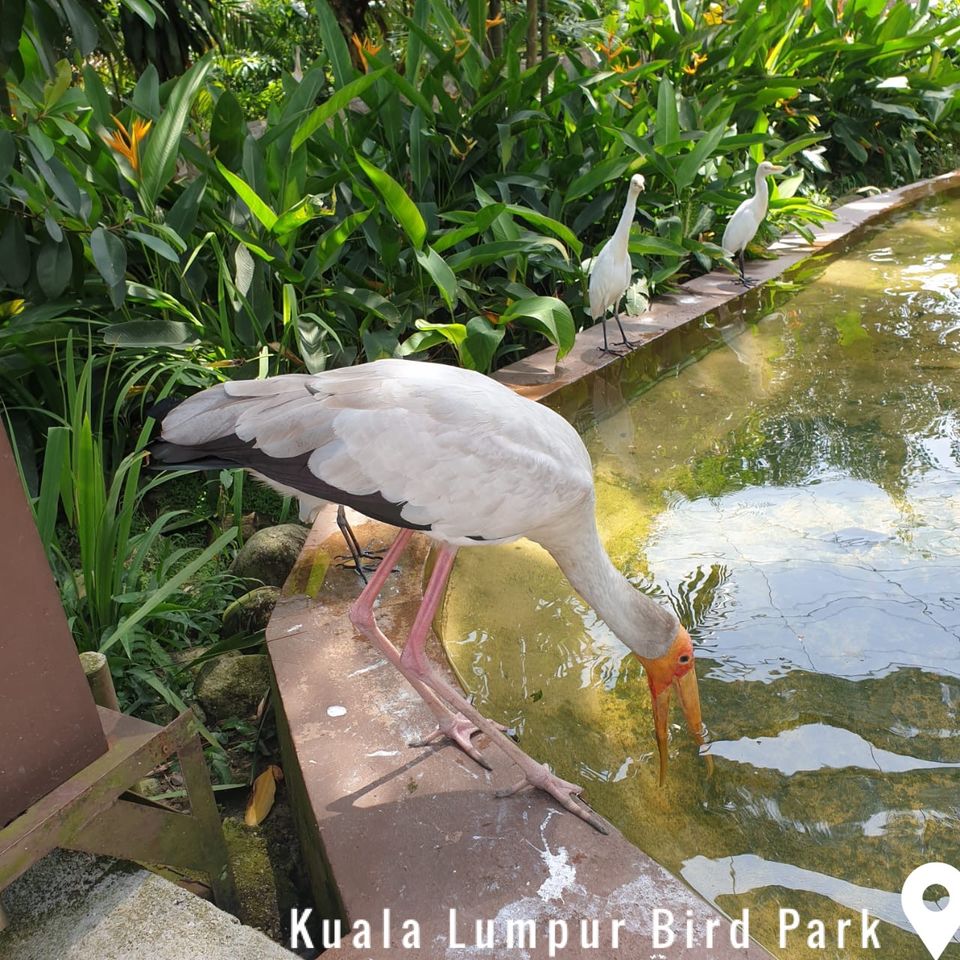 Checked in our hotel and we immediately left to spend some time in the Kuala Lumpur Bird park which is world's first free flight walk in aviary and Home to more than 3,000 birds of 200 local and foreign bird species. The KL Bird Park is located in the serene and scenic Perdana Botanical Gardens, 10 minutes away from the Kuala Lumpur city centre. We witnessed Thousands of colorful birds in free-roaming areas, walk-through aviaries & traditional enclosures. It is one of the renowned eco-tourism destinations which make it one of the top attractions in Kuala Lumpur. Bird Show in KL Park is the must watch. The ticket will cost you 68 malaysian ringet per person for adults in case you purchase it from the counter.
We highly recommend you to watch daily bird shows taking place at the semi-open air amphitheater at 12.30pm and 3.30pm.
How to reach Kuala Lumpur Bird Park is easily accessible from Kampung Attap Train Station. The park is around 1.8 km away from this station and can be accessed in 05 minutes. Many other attractions of the city are located close to this park. You can opt for a Hop-On-Hop-Off Double Decker Tour Bus Service to explore the entire region.
We moved on to visit Batu Cave which is a series of cave temple. We climbed close to 350 stairs but the initial stairs is 272 to reach the top of the temple and the weather was pretty hot too in the month of March. The best time to visit Kuala lumpur is December to February.
In the Evening we took out time to see the Petronas Twin Towers also known as twin skyscrapers. It is 375 mts tall. If you are in Malaysia, squeeze in some time because this identical wonder is worth the watch.
Next day we decided to spend entire day in Genting Highlands which is located in a high-altitude hill resort in Malaysia, situated in the Titiwangsa Mountains northeast of Kuala Lumpur town Gohtong Jaya. We fell in love with this cool hill station amidst cool mountains which makes it the most popular vacation spot of the country. You can purchase an online ticket from trip advisor to skip the long queue. A day trip from Kuala lumpur with skyway cable car which will cost you around INR 1300. You will witness why it is called as city of entertainment. It is also compared as mini version of las vegas because of the spectacular casino it has.
There are three amusement parks in Genting Highlands; an outdoor amusement park, an indoor amusement park (together they form the biggest theme park in Malaysia) and a water park.
In Genting strawberry farm you can taste some fresh strawberry an online ticket will cost you INR 500.
We bid adeu to Malaysia with a celebration in hotel, a small party with the other Indian couples staying in the same hotel.
Subscribe us to know our next story.
Frequent searches leading to this page:-
Book Malaysia Tour Packages , Places to visit in Singapore for couples, Singapore tourism package from Delhi, things to do in Singapore on a budget, best places to visit in Singapore, Singapore family tour package with airfare, things to do in Singapore for couples