At "Alexanderplatz" with 2 bags and 4 dragging feet we attract attention from a man on a motored cycle with 2 seats, a funky pink cycle rickshaw. The driver strikes a deal and we ride along boutiques, bars and restaurants to arrive at our stay in Berlin-Casa Camper.
The reception is filled with bicycles. A well -groomed youngster in his 20s helps us check -in. As I walk up to the room, I see a touch of red everywhere. The room invites us with a big bed and bright day light through the glass and 'Mitte' beyond the apartment rooftops. I am impressed with the little memorabilia in the room and as always, walk straight to check out the bath. Boy! Was it good! Let me not give away the surprise.
The restaurant is at the topmost level with a 360deg view around. I could gaze out for hours. The waiter gets us some fresh eggs. A buffet of fruits, yogurt, coffee and more is laid out. It is a 24-hour buffet. The best yet to come…Breakfast is until 2pm on weekends and 12 noon on weekdays! Yes, don't worry about food when you crawl in at wee hours of the morning after partying all night. We care!
Berlin is a huge city and nowhere you stay can be really central. A minutes walk to the left of the hotel is the Weinmister street subway station, connection to anywhere in Berlin via underground. Casa-Camper is the perfect base.

http://www.casacamper.com/berlin/gallery-en.html
"Hackescher markt" is 5 minutes on foot, vibrant, brimming with bars and restaurants. We hung around a bar, mugs of beer and a match on the screen that I didn't care much for. Everyone else did. I was busy watching people- the loner, red-lipped blonde, purple haired hipster… passionate about the game; Germany against whomever?
We get to eat in the morning and step out for a walk into the city. Walks give orientation and you see so much more.
We strolled down, appreciating graffiti on the walls. There was a strange magnetism with which the city drew us, the dark past. We walk through Museum Island, monuments and historical buildings with Mattie, a young German from Berlin as our guide. He has lived the city's history. You can't help spot bullet marks and the remnants of the wall that once stood.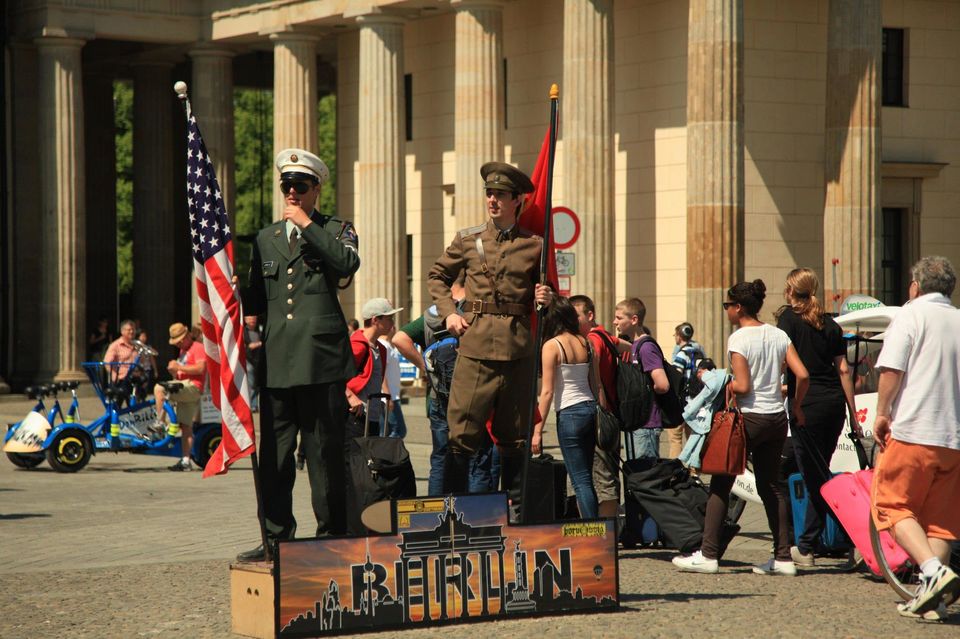 We saw the striking images of the city-The Brandenburg gate, reminder of a country that was two. The Adlon hotel where Michael Jackson infamously held out his baby from a balcony. Hitler's erstwhile bunker is now a parking lot. No attention, no Neo -Nazis. The holocaust memorial, thought of those lives haunted me for days.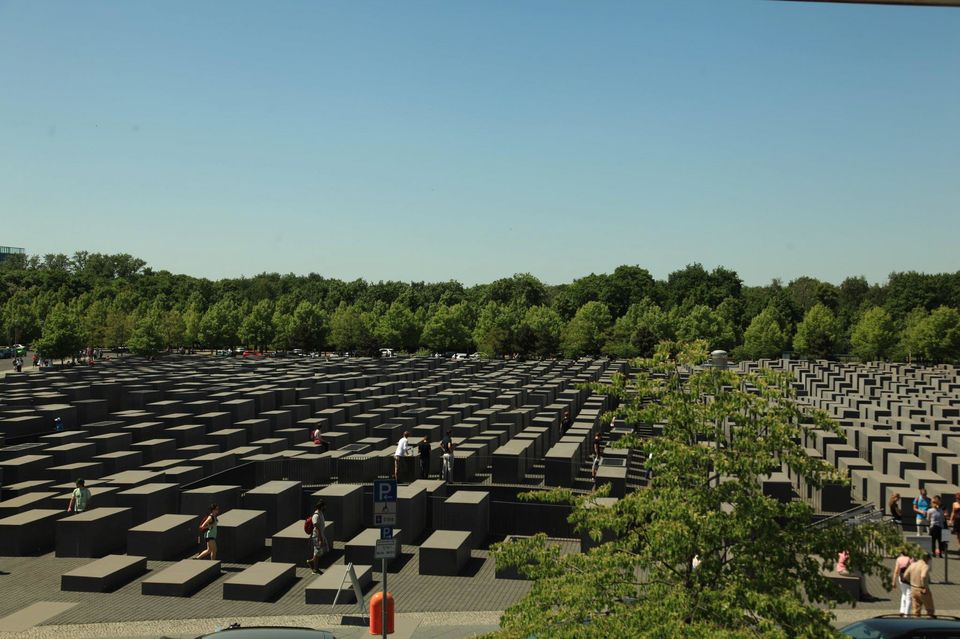 After a day out it is comforting to plunge yourself into a soft bed, cuddle a pillow and channel surf. Heaven at room no.36 Casa Camper.
Lost in the lanes, trying to find Mauerpark, we hear music…"Ah! There it is… the Saturday flea market". We spot an Irish guy, with a mike and another fixing a stereo. An amphitheater with people gathered around. Anybody can sing. The crowd starts moving in. They sing, boo, laugh, share a story and as we walk past we just see color. It's a karaoke that has been the ace crowd puller here for years. The drama unfolds. High octane music, splatter of Caucasians, old music records, clothes, bags, books and an artificial beach in the middle of all that commotion.
"Poor things how much they must be missing the Sun!" I think. As everyone starts winding up,"ein un euro ein un euro" called out the big Greek man behind the mountain of pita bread rolls filled with salad and falafel. The best and cheapest meal ever for one euro!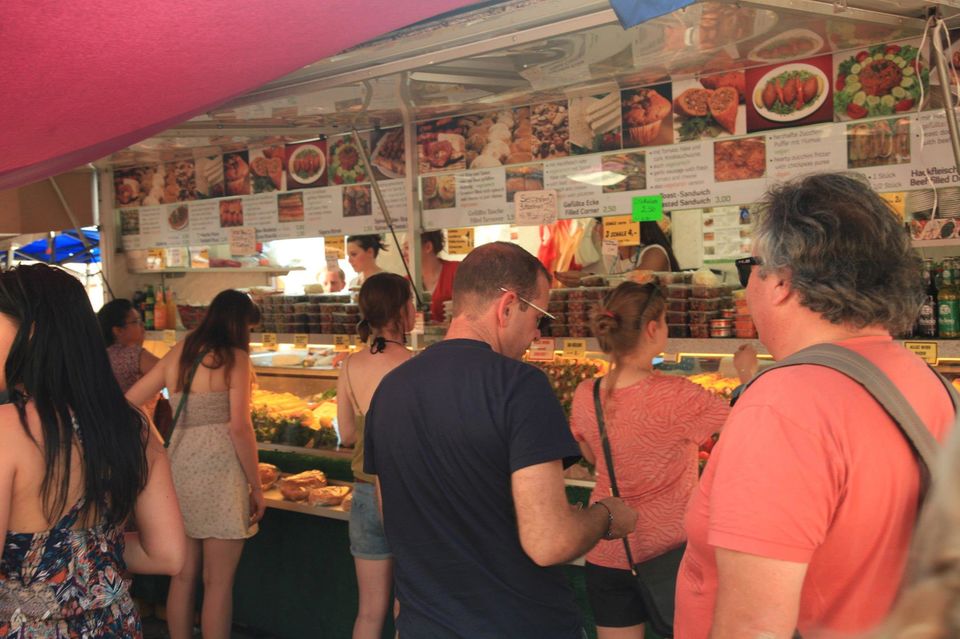 Absinthe anyone? This is the place. I shall confess that I had a bit of everything on offer to decide which one to take back home. Perched on the bar stool gazing at the wall adorned with posters of flying angels pouring Absinthe from heaven to people in a bar, maidens and knights from the 18th century…
"Fennel Absinthe and the posters please" I said. The guy immediately spots me as the traveller who wants to do it all! He holds back a grin and murmurs, "Where you guys frromm"? R picks up a conversation with him…
With my newly mastered German I say, "Mein Mann tic-tac (My man is mad)". I was clearly high.
Thank God! It was just 10 steps away to Casa Camper!