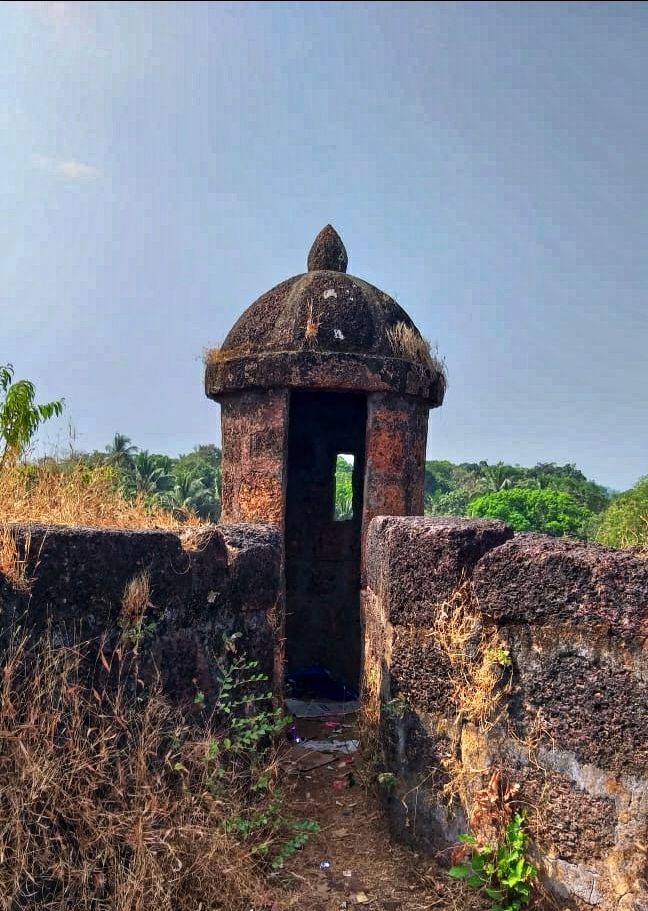 As I drove amidst the vibrant lush green landscape of Goa, my scooter taking turns in empty roads- seemingly not much taken by the tourists, I landed in front of a forgotten fort of the 16th century. Corjuem Fort, Goa has a spine-chilling story of a brave woman.
During the 18th century, when women were not even allowed to take a step out of their home alone, a Portuguese woman out of her time, was so keen on seeing the world that she disguised herself as a man and took off for the journey of her life- she was an explorer – an adventurer- she was Ursula e Lancastre. Through her journey, she ended up as a soldier and was assigned the task of defending the fort, without anyone getting a slightest hint of her gender.
Her image was not available to me, but as I stepped inside the empty fort through a creaking iron gate – I could visualize- a guard, with short hair and serious face, marching on the ramparts with all vigor- a guardian of the fort dismissing the life of woman, accepting a life of man- walking through the dessert and sailing through the seas for years – yet keeping her spirit alive for inexplicable search for adventure.The story says that her masquerade went undetected until the day she revealed her true identity. She was caught and beaten and sentenced to death for an accusation of being a woman. But as the story goes, the Captain of the guard was so impressed by her bravery that he proposed to marry her and save her life. Ursula's life didn't end there and hopefully neither her search for adventure. But set an example for women- kind, atleast, that life is beyond restrictions and rules. Life is yours to live, so live it the way you want.