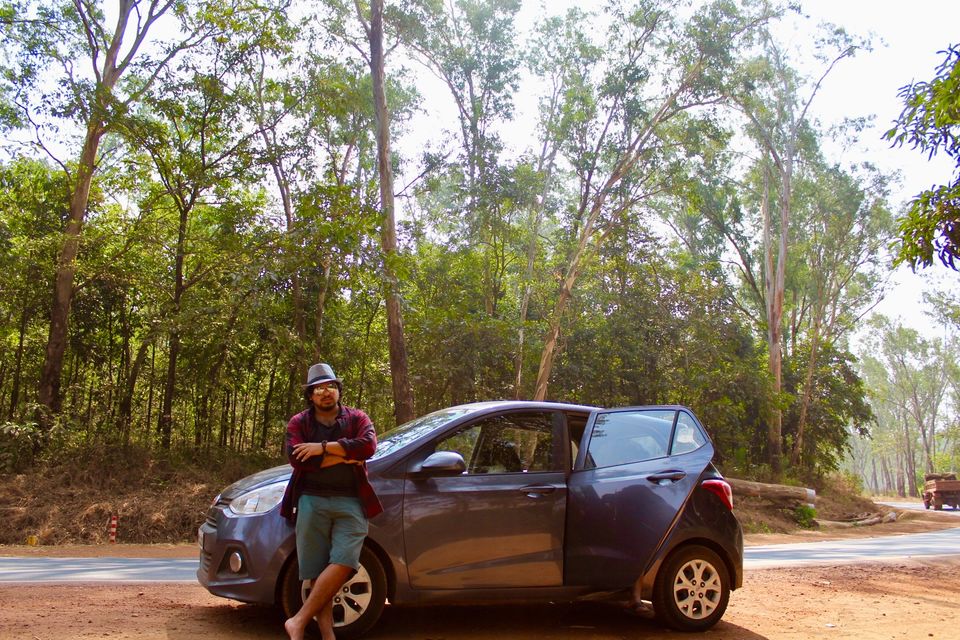 How many times I have imagined myself driving on those curvy roads running through the delightful greenery of western ghats, catching glimpses of the splendid konkan coasts and immersing myself in the loudly playing "Dil Chahta Hai" over the player on the loop.
Well this was an unfulfilled dream for me till the last weekend of January 2018 or the first long weekend of year. And believe me or not the reality was as exciting and fascinating as the dream, even though I am not one of those still awaiting their Goa plans to succeed and despite of the fact that, it was barely a month ago I was adoring the Gigantic churches charmingly decorated for Christmas. Yet I could not let go in any way an opportunity to visit this place again and that too on a Road!!!!trip.
So this all begun with some random conversation and though this trip wasn't a sudden surprise kinds of but it wasn't well planned either, the crowd involved five of us, I will spare you the details as it seems more than enough for an introduction and maybe it has already bored you so I will move without further delay to the journey.
We kicked off from Mumbai on the Republic Day morning around 9:00 AM, I strongly recommend that the departure must be as early as possible and we knew that well but some members had to join us in morning hence we had to leave accordingly. Anyway traversing Mumbai was hectic and sluggish as always and thanks to the long weekend it was awfully cramped at the Expressway exit near Khopoli which leads to Imagica.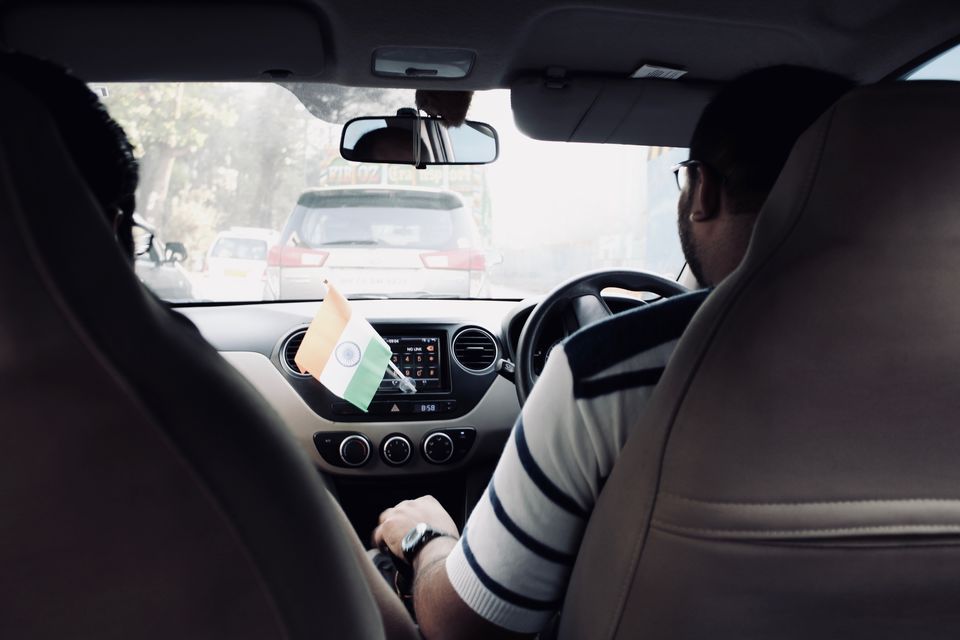 There are two well known routes for reaching Goa from Mumbai, first and favored by most people, the one along the Mumbai-Pune expressway all the way through NH 48 via Kolhapur and Belgaum, it is the fast, well built, delightful drive and a more sensible and smooth route clear of windy roads. The other one is the old Mumbai Goa Highway traversing through all of konkan region, from Panvel extending to Goa witnessing beautiful towns like Chiplun, Ratnagiri, Kanakvali to name a few. It stretches over the western ghats, the scenic verdant Sahyadri range, the roads are decent but aren't great and there are numerous stretches lousy with bad patches and onerous traffic, the roads are mountainous, curvy and may become slippery and windy at times and shall test your driving skills every so often. However at the same time it was one of the most exquisite, alluring and picturesque route as we had heard countless times.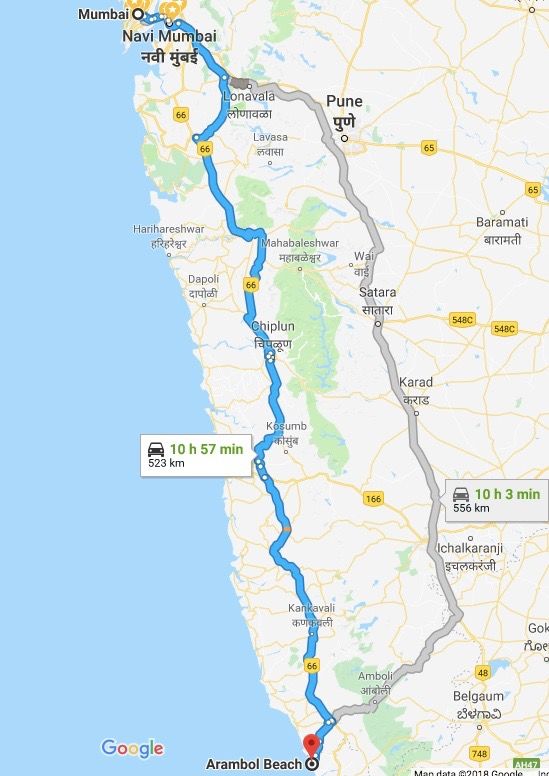 We decided to cover both the roads, in the longing to not miss something and regret eventually. And for all sensible reasons of being fresh and tireless we opted to take the demanding route while getting there and retained the swift and convenient for our return journey.
So after leaving the Expressway near Khopoli Junction we breezed into NH66 almost two hours since our departure, the road was considerably good, nevertheless having a few rough zones and wasn't very broad in all places, moreover thanks to the roadwork going on, it was not an untroublesome drive as a result of numerous diversions and service routes provoking small Jams here and there making the drive a bit tedious and tiring. We took a couple of halts but very brief ones for tea and snacks, and a rest stopover in order to have lunch, somewhere in the middle of Mangaon and Mahad. But as we drove into the ghats the roads became refined and the traffic modest. It was a warm day though, but driving through the shadows of hills and woods forged it into an enjoyable commute.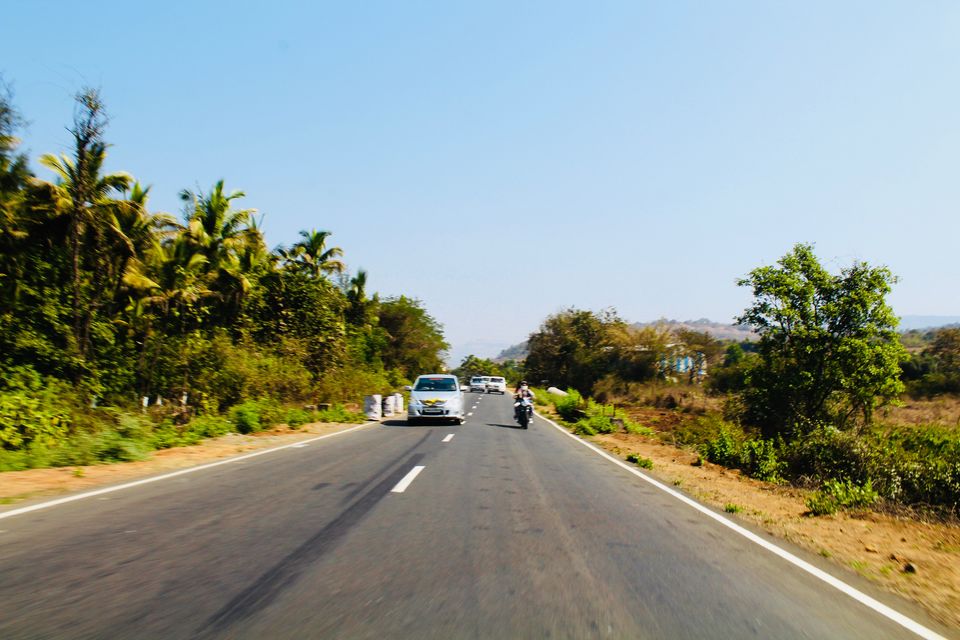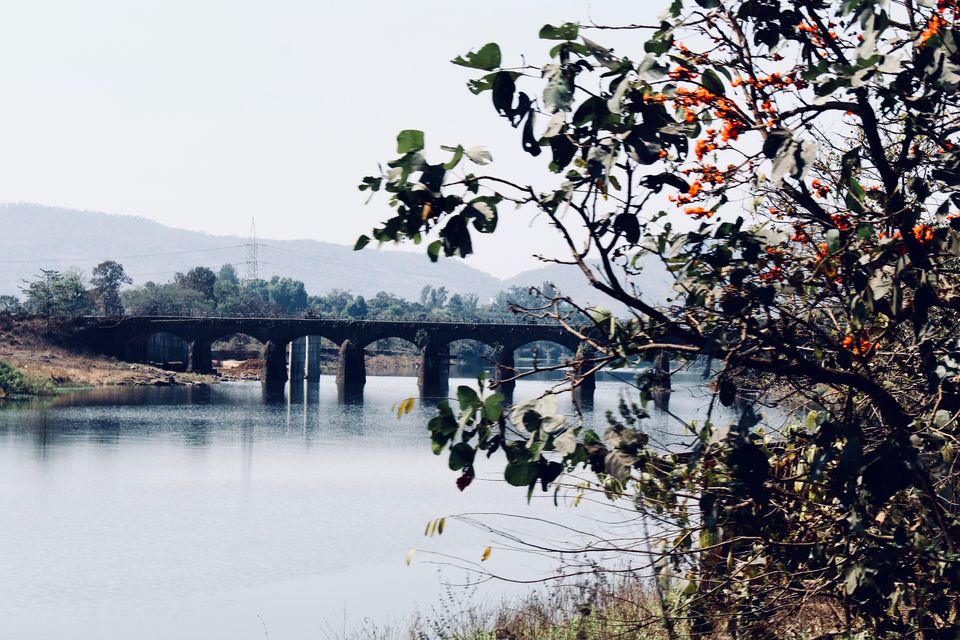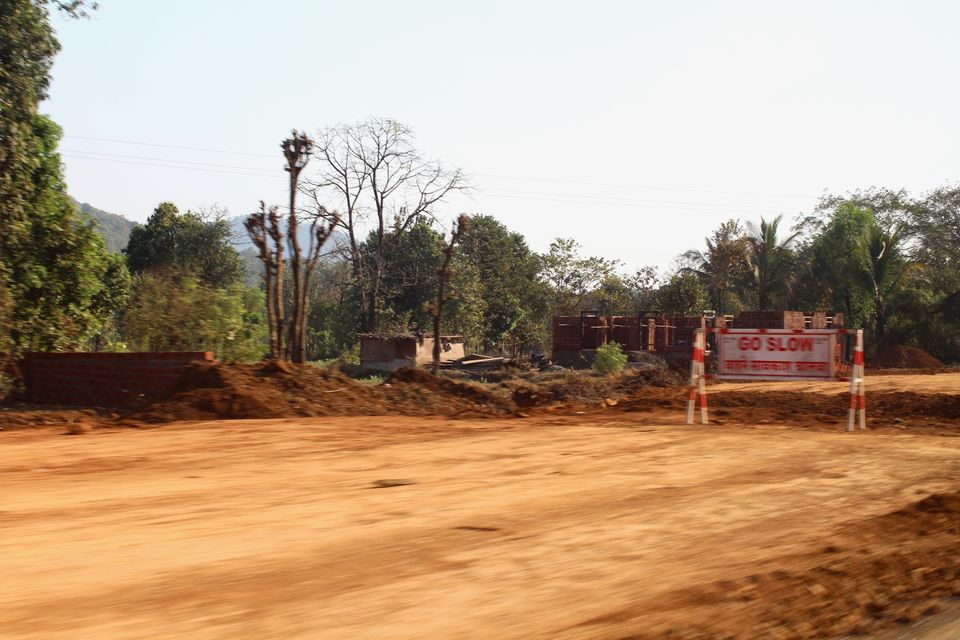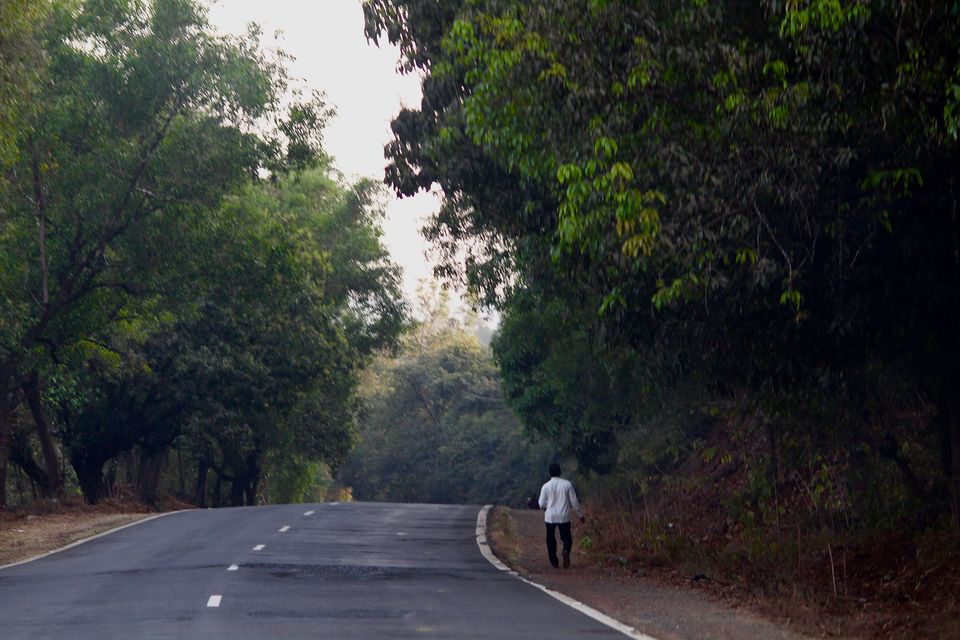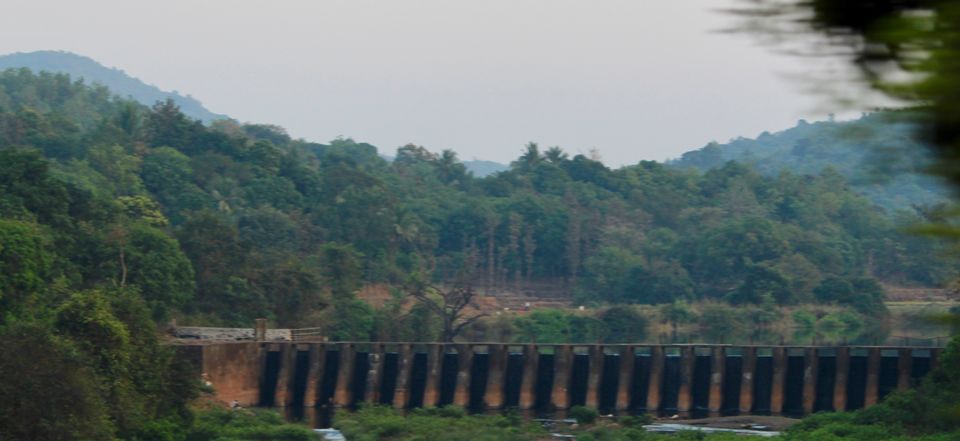 We could not afford to pull out of the highway to stop by the town as it was just about sundown at the time we spotted the signboards for Ratnagiri. And then we realized that the way which felt fairly demanding till now was actually a cakewalk. Because as the sun went down and the blind corners became gloomier, it felt more like an exercise to commute through the serpentine curves and flashing headlights of the approaching vehicles. At last after experiencing plentiful contrasting adventures we checked in to the Goa border through a small border checkpost and reached our destination roughly at 11 PM. Our first destination was Arambol which is the foremost tourist town in Goa.
Travelling along the western ghats for nearly 12 hours, I can articulate that the whole drive was exhausting and in no sense a comfortable one, But as they say the best view comes after the hardest climb, the drive was one of the most memorable and incredible journey I have ever had. Albeit the commute drained me yet the lush ghats loaded with freshness and charm of nature filled me with a rejuvenating feeling of joy and peace, and I am really glad that I did not miss out this trip.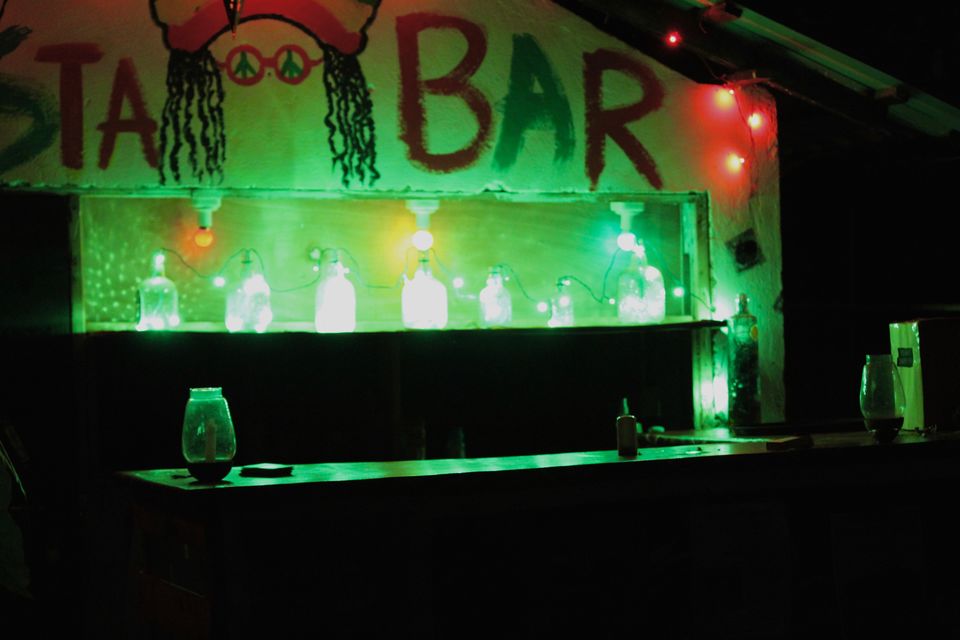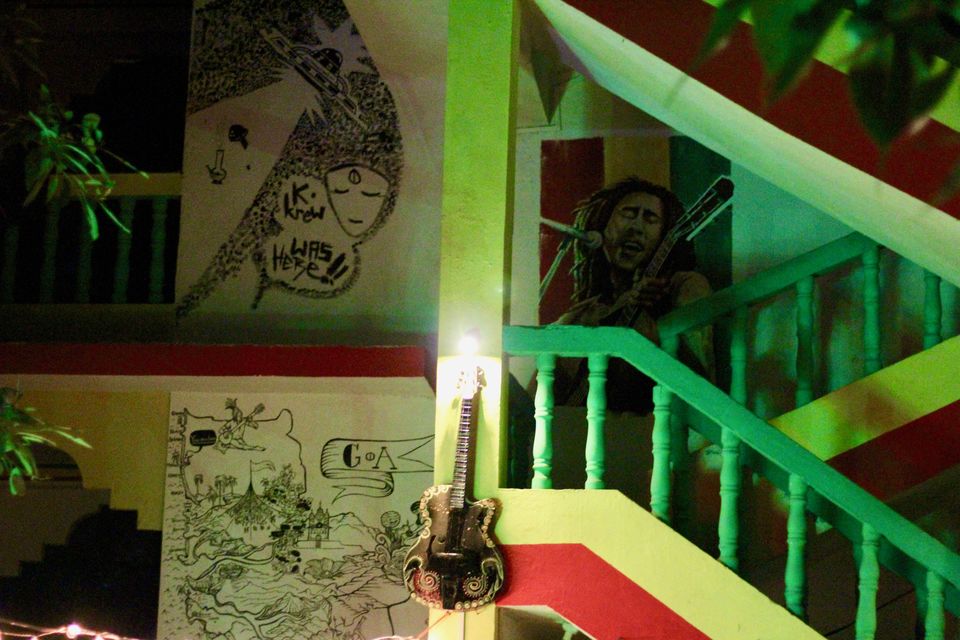 We had already booked a hostel called "Rasta Mansion" for our stay in Arambol, which was again utterly new experience for me. And even though we arrived so late at night, hosts waited for us with food and drinks. I would take some time to praise this place as it turned out to be a wonderful choice for us. The place wasn't very hard to find and as we reached there, the ambience glazed with dim lights on walls with vivid colors and an artistic touch all over through graffiti covered walls, spray painted retro pieces , a couple of large old school wooden Tables and benches, some calm peaceful music, and the cool moist air flowing from sea. Whole show put together an impeccable recipe for a relaxing vacation. After having our dinner we could not resist to reach for the coast which was no more than a brief walk through a few narrow streets. Spending some time there under the moon with quietude disrupted only with sound of mighty sea waves we returned and spared some more time enjoying the attractive lovely place and a tranquil atmosphere indulging ourselves in nostalgic friendly talks.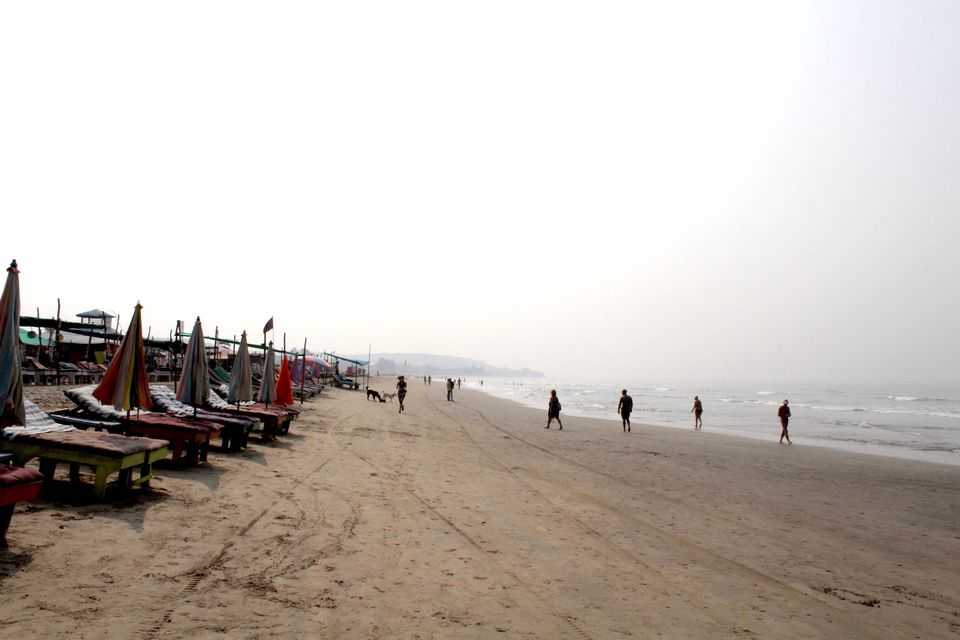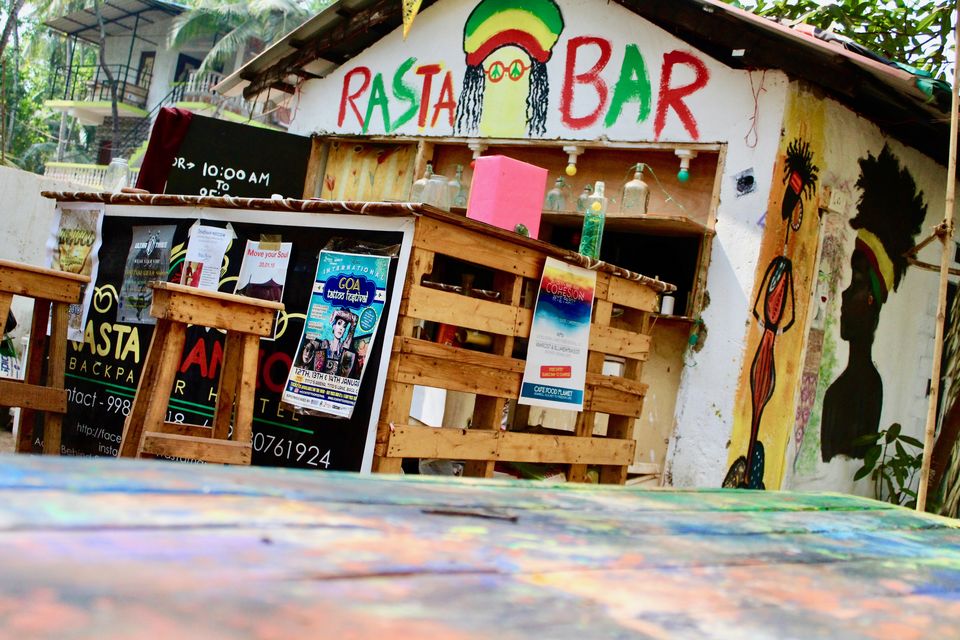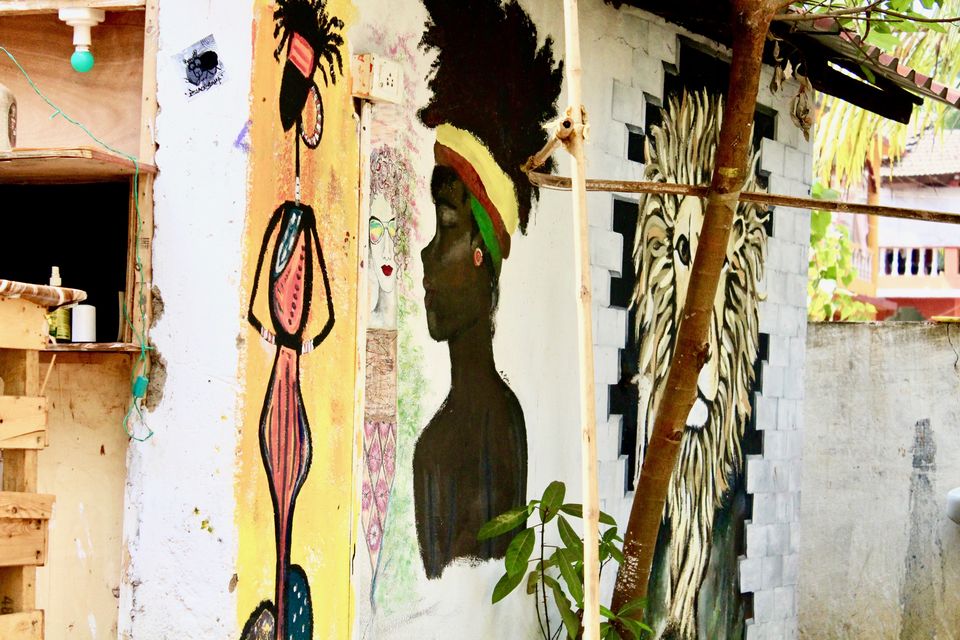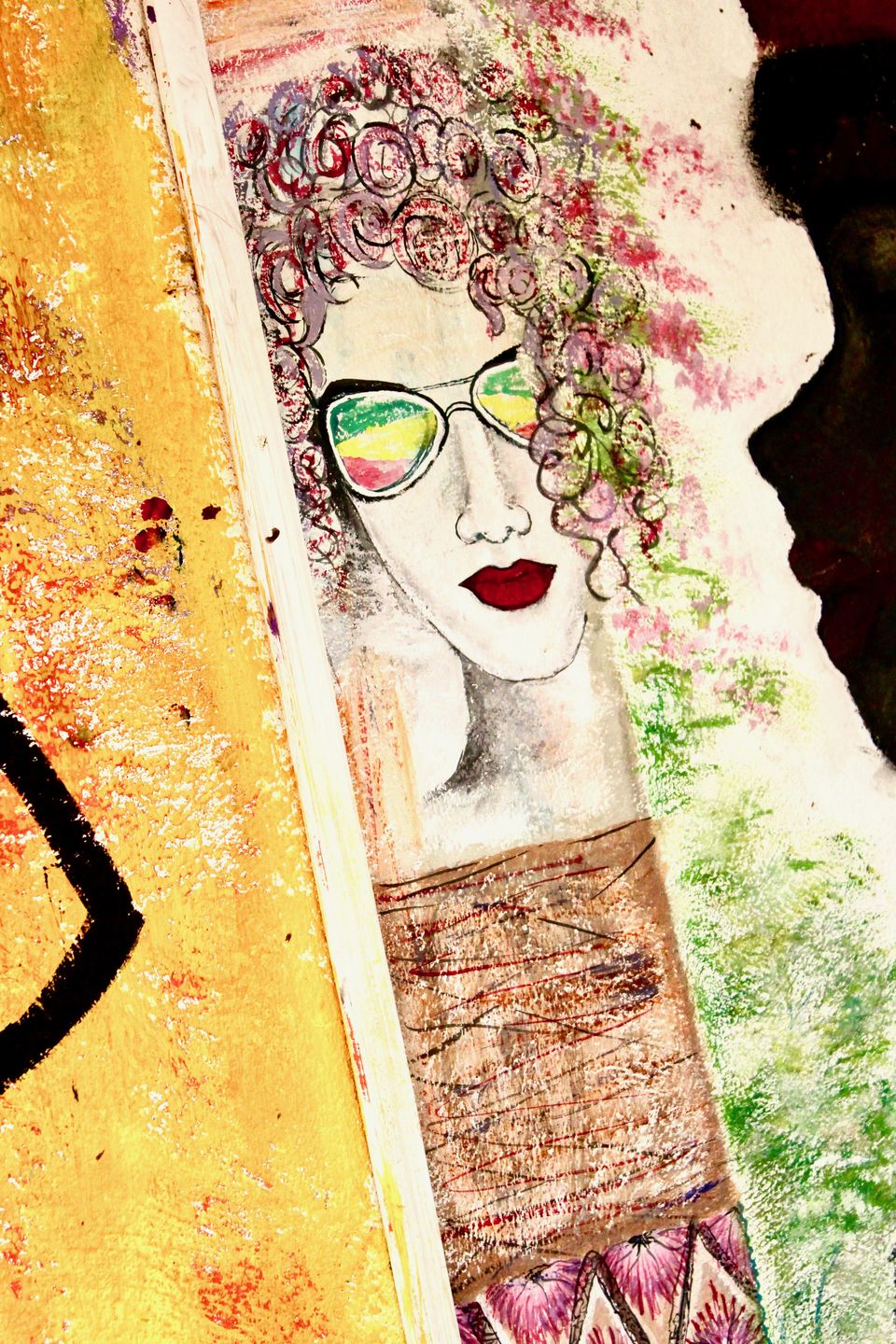 Subsequent morning felt as wonderful as the night was and the place looked more lively and colorful in the light of day. After lazying around for a little while and wandering for a couple of kilometers around the beaches and on the village roads in hunt for ATMs ultimately to return empty handed. We said goodbye to this lovely place after having a simple breakfast, thanks to the people there it was an amazing experience and a delightful stay at this hostel.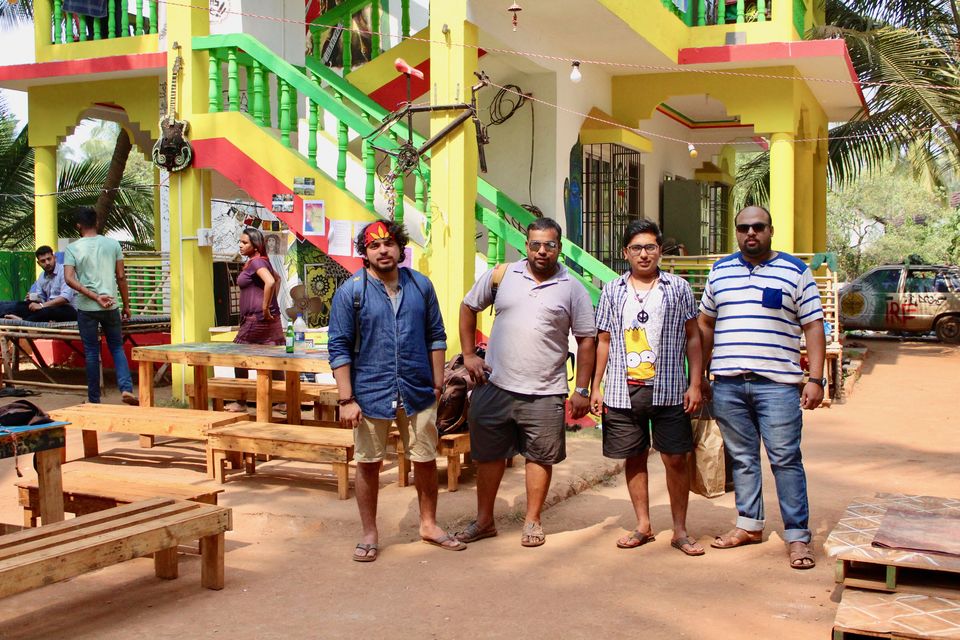 This trip wasn't massively planned but wasn't completely spontaneous either, so we had some points of interest but were open for any new adventures or tweaking our trip into a totally distinct way further. We first went to the vast, neat and gorgeous Arambol Beach, this place has plenty to offer everyone, a relatively even seashore with clean waters good enough for a swim, a picturesque beach with some rock structures at a far end, beach shacks, huts, a bustling street market, some wonderful restaurants to suffice your food cravings and myriad of other stuff to please a soul. Still just a stroll over the beach felt fabulous with the sea breeze running through the hair and enjoying the pristine white sands was a great way to enjoy the day.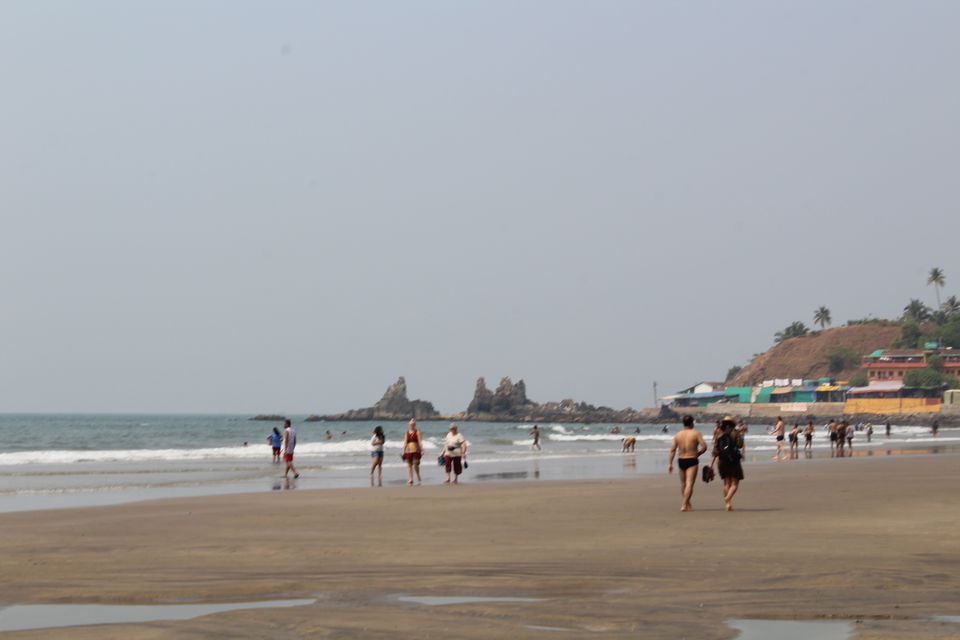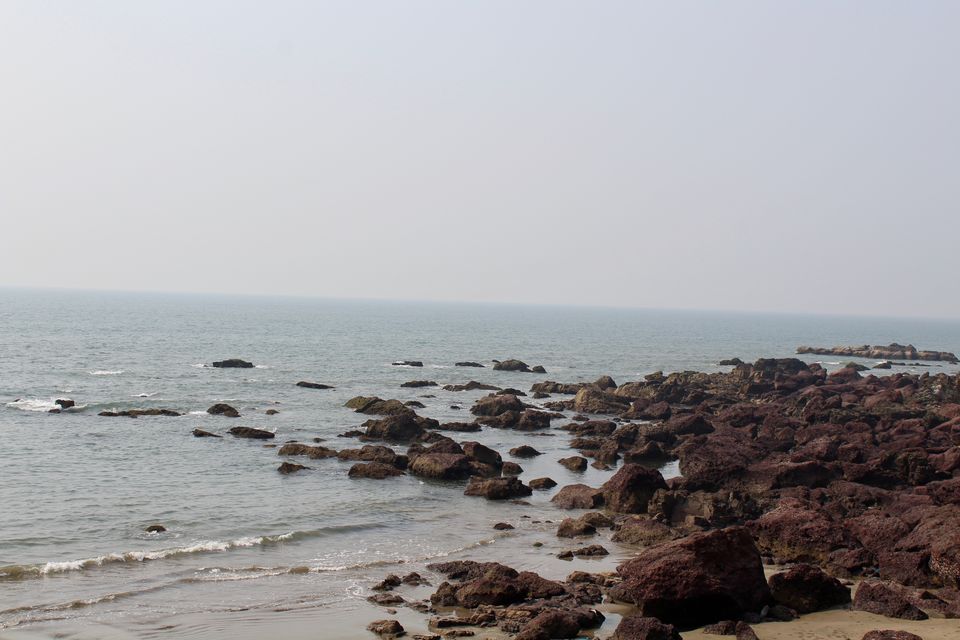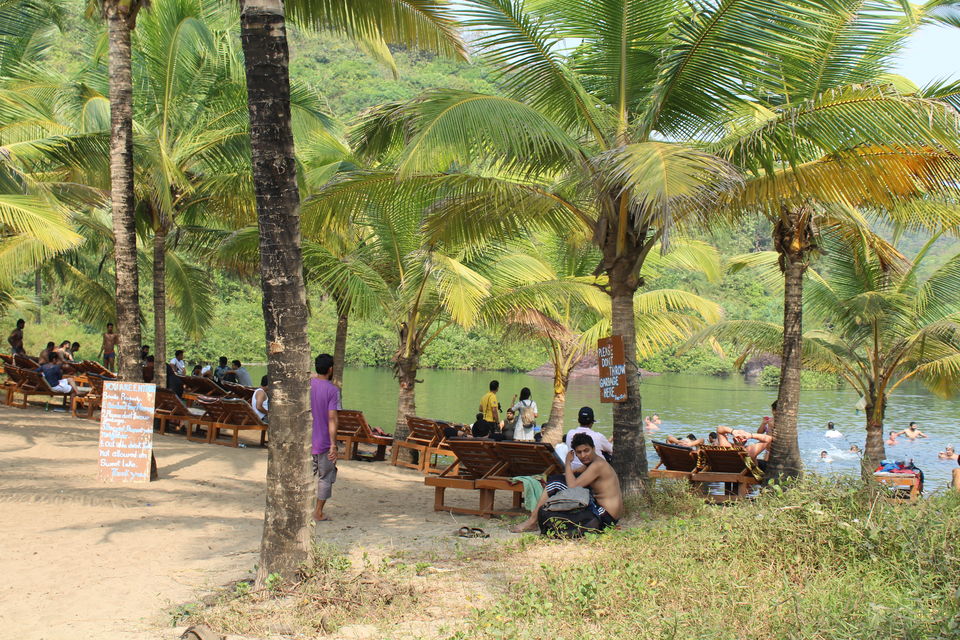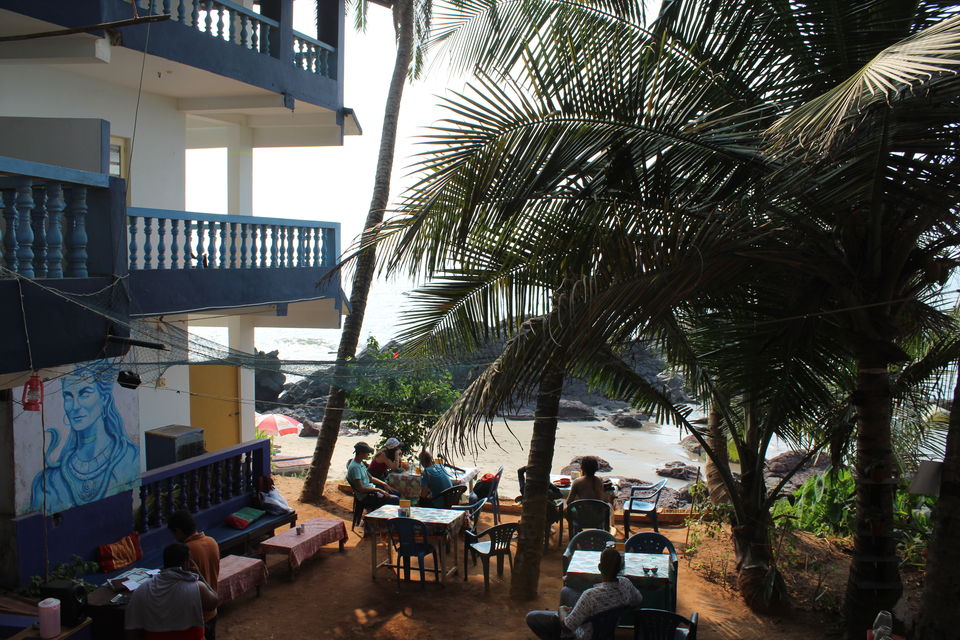 Roaming around in the scorching heat we headed towards the "sweet water lake" as choice of one of our teammate. While I was not heartly willing to go there, as we had to move ahead in our journey however this small visit turned out to be a mesmerizing experience, the path there goes through the small uphill street flooded with shops, cafes and beautiful sea view properties, moving through the picturesque rocks at the other end. The lake was rather a hidden gem, a clean water body surrounded by lush greenery, the lustrous beach at one side while the shady green hill at the other. It was a pleasant place with pretty cool atmosphere and people enjoying in water and also at the bank.
We were already a bit late as we had to go a long way up to Palolem, passing through entire Goa, adding to this was the heavy traffic in the town. We agreed to bypass big towns of Panjim and Margao which turned out to be a fruitful decision as it took less time even though comparing to the route via these towns, distance we travelled was more through the narrow country roads from Mapusa to Bali travelling through villages like Bicholim, Sinquerim, cuchorim and Quepem. The roads not exactly wide but were mostly well built as and in addition to that well marked since it made driving a lot easier after the sun went down. We rushed into Goan stretch of NH 66 which was further in a good condition compared to what we had witnessed the previous night on the identical highway but in maharashtra. The ride was a great one through verdant and beautiful hilly roads that too at ease of driving as mostly we dealt with interior roads which were not that crowded.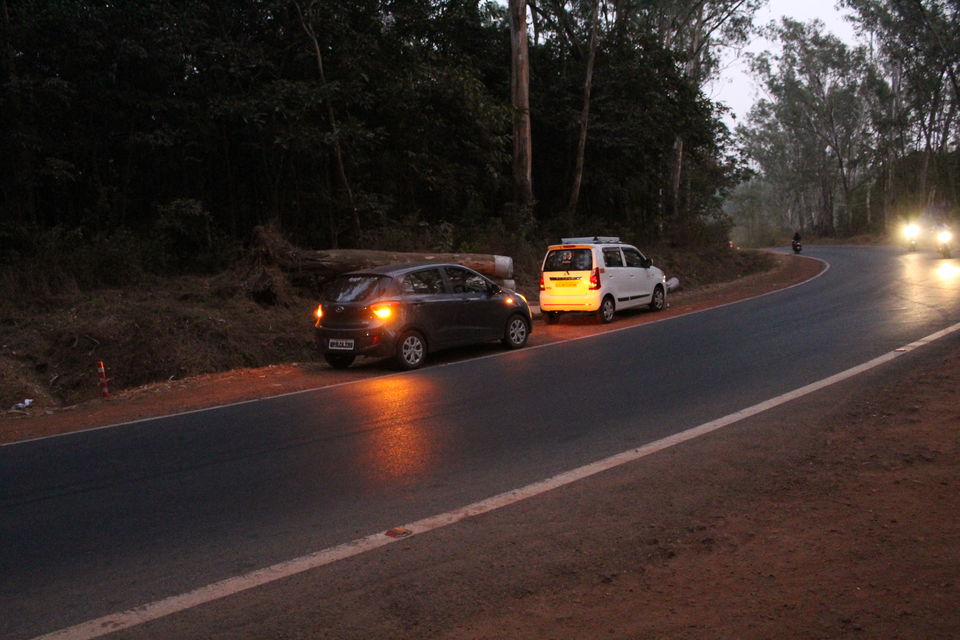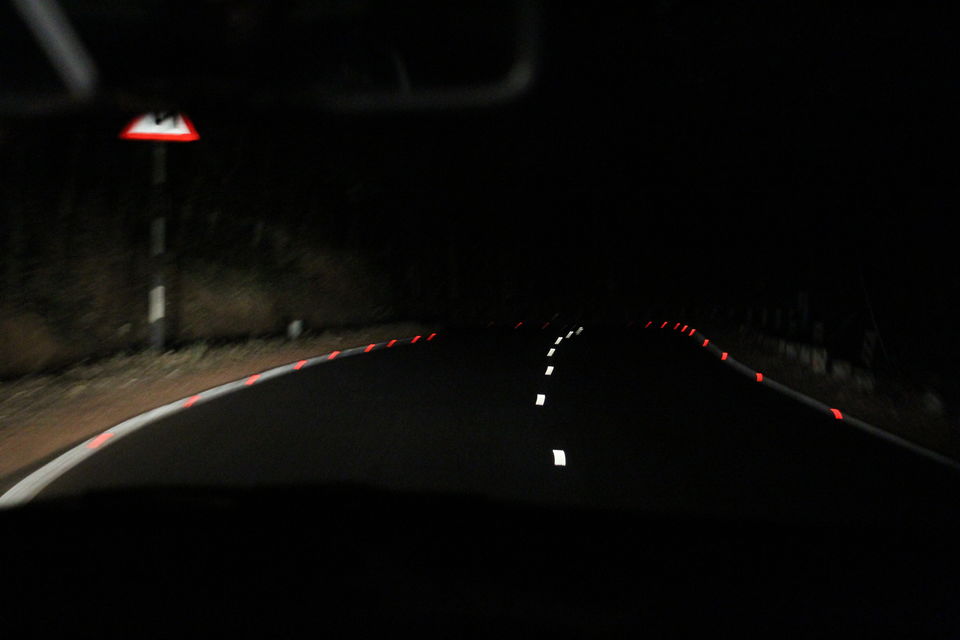 Reaching Palolem after sundown without a pre booked place on a jam packed long weekend is not something I will recommend. Every bit of land near Seaside let it be Hotels, Shacks, Hostels or anything else was either taken or was too pricey. We split in two as there seemed no parking available so someone had to be in car. There we spent a good one hour wandering into streets and also over internet but nothing worthwhile turned up. With Google at our rescue we headed to Agonda, we had fortunately discovered some resort and dialled them getting a positive response.
We got to Agonda which is hardly a 20 minute drive from Palolem, Agonda is another small and pleasing locale in South Goa which boasts an exquisite long beach and adding to the beauty is the peace and quietude of the place which is scarcely crowded but hosts a number of options to stay, dine and hang-out. We stayed at a small place called Monteiro's, which isn't exactly a resort but a homestay kind of arrangement not far from beach, there was a tiny but neat and comfortable room accompanied by ample greenery and welcoming hosts. As we were already late as well as drained and hungry, we marched on the road for Agonda beach which wasn't too far. The beach was barely crowded than other places we had been and with the cool breeze flowing it made a memorable experience for us having some delicious food and drinks there. The calmness of this place was mesmerizing with someone flying sky lanterns over the dark sky and sound of seawaves breaking the silence.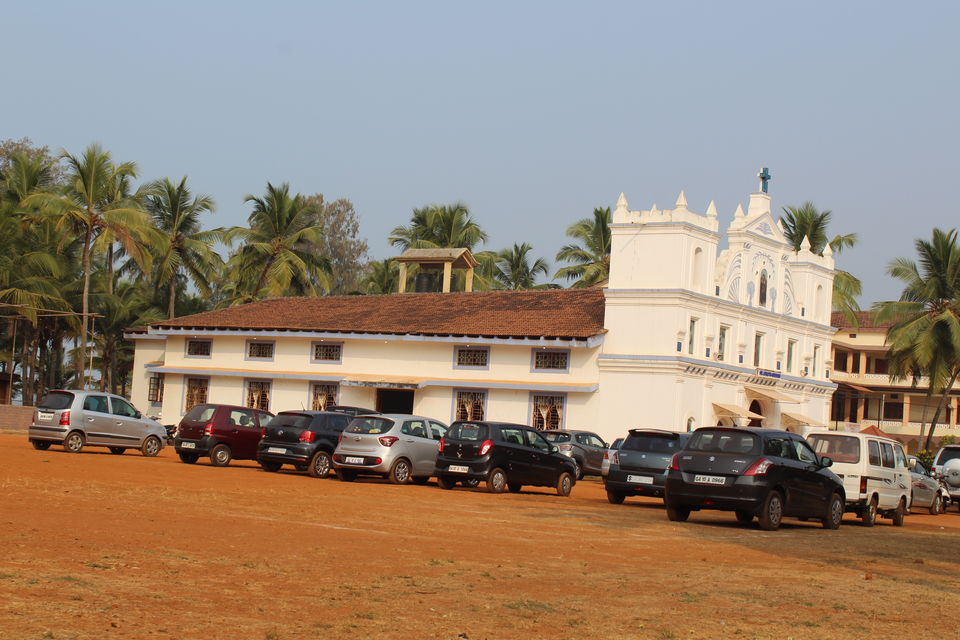 Next morning was a lazy sunday morning with yummy breakfast at one of the roadside joints called "The Old Chef" run by some Punjabi man serving everything from North Indian to South Indian and from Goan to American cuisine. After roaming in the streets for some time, we left for Palolem, reaching there wasn't difficult but being a Sunday the streets were somewhat crowded and we had to park quite far from the beach. Seeing that we had already rehearsed previous eve searching a place, it was painless for us to spot a nice stay after a little exploration and negotiation. We checked into a lovely resort called Neptune Beach Resort with wooden huts and magnificent views as the sea facing huts flaunted comfortable veranda to spectate an alluring view of sea especially at sunset.
Palolem is a beautiful, clean and tranquil beach, we could not resist to jump into the sea. We kept shifting in and out of it swimming, running, jumping and playing football, volleyball whatsoever it felt like. Palolem is such a joy to swim, a long flat beach with mild waves. After spending a couple of hours in water and around the beach we decided to go for kayaking as these kayaks were frequently distracting us moving in and out of water. I never had a shot on that and it was undeniably one of the unforgettable experience, besides a caution to not get near rocks, there were certainly no instructions or training just get into sea and cruise against the waves for as long as you can. It was a physically exhausting task but losing sight of the shore heading to a secluded and shimmering sea where once in a while a few boats or fellow kayaks crossed our path was a genuine adventure. We truly relished the sight of distant appealing beaches and blue waters beneath our boat, coming back to the beach we were totally drained but at the same time satisfied and delighted.
We retired to our resort for some rest, just sitting at the in house cafe witnessing the awe strucking beauty of this place, listening to sea waves striking the shore and sipping some drinks was deeply relaxing and rejuvenating. We waited for Sunset and what a panorama it was for that spectacular sight.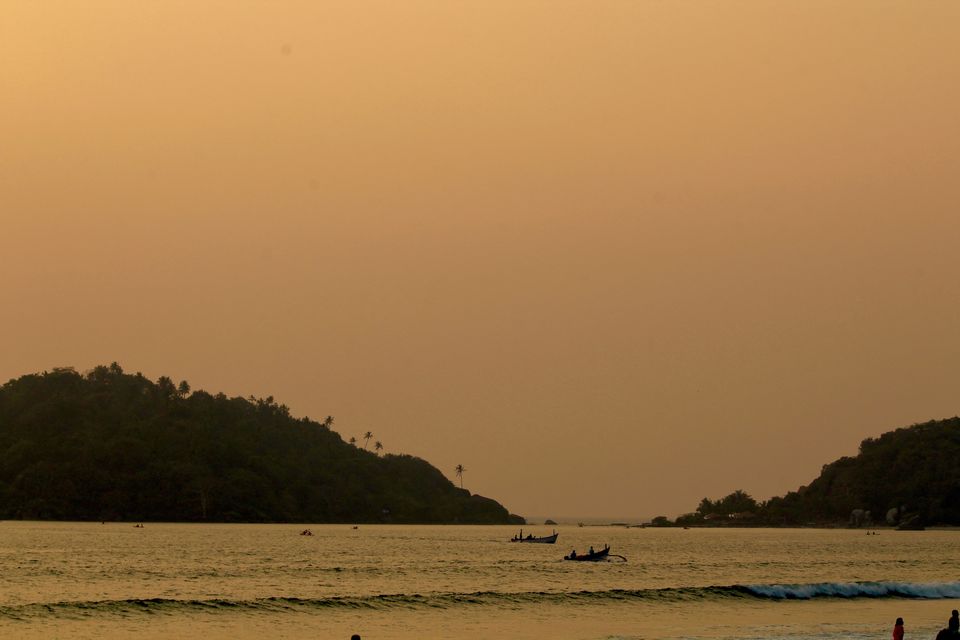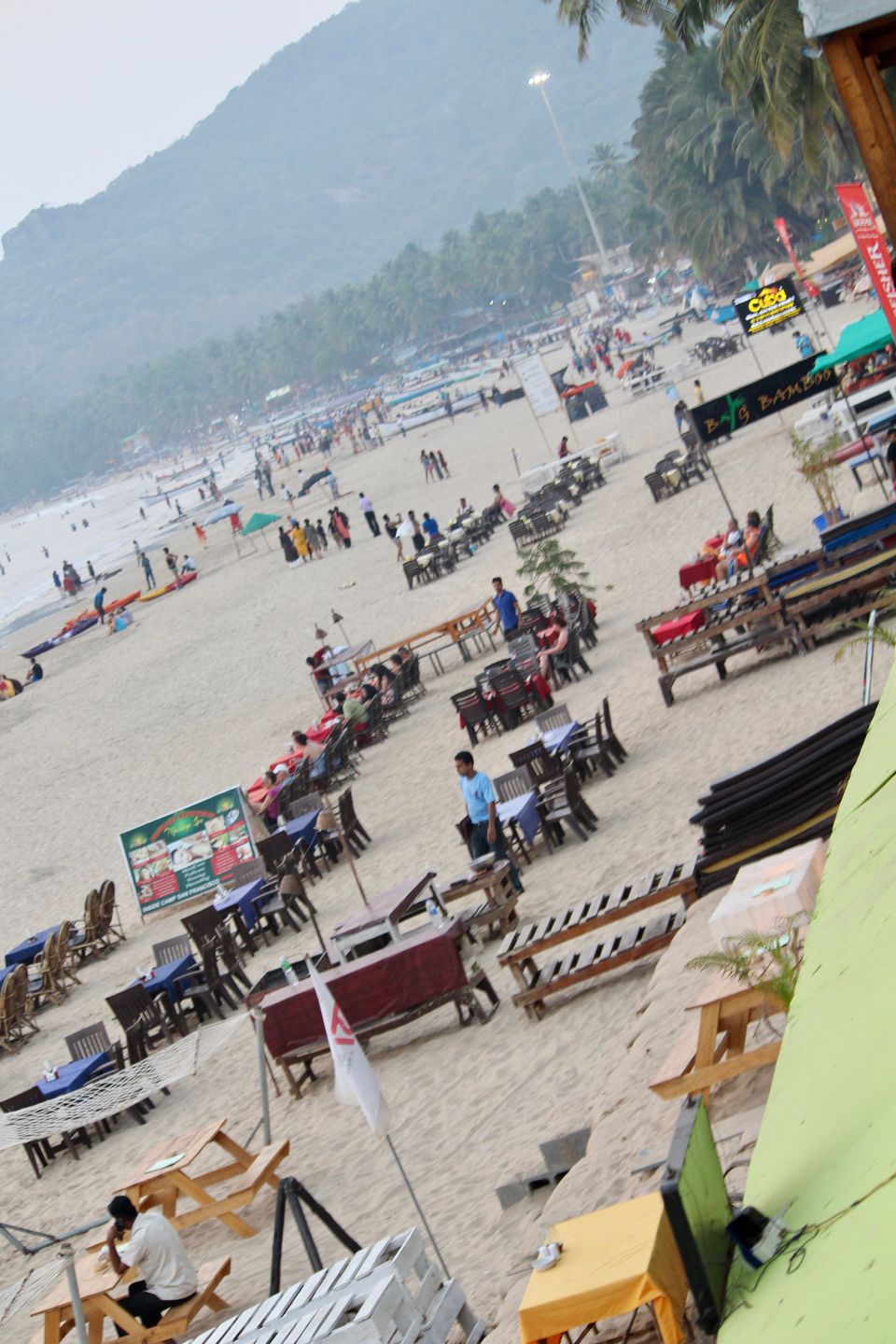 The wonderful day was over and left was the evening which turned out to be magical, we strolled along the streets and the coast for a while, admiring the colorful arrangements made by cafes, restaurants, shops everything.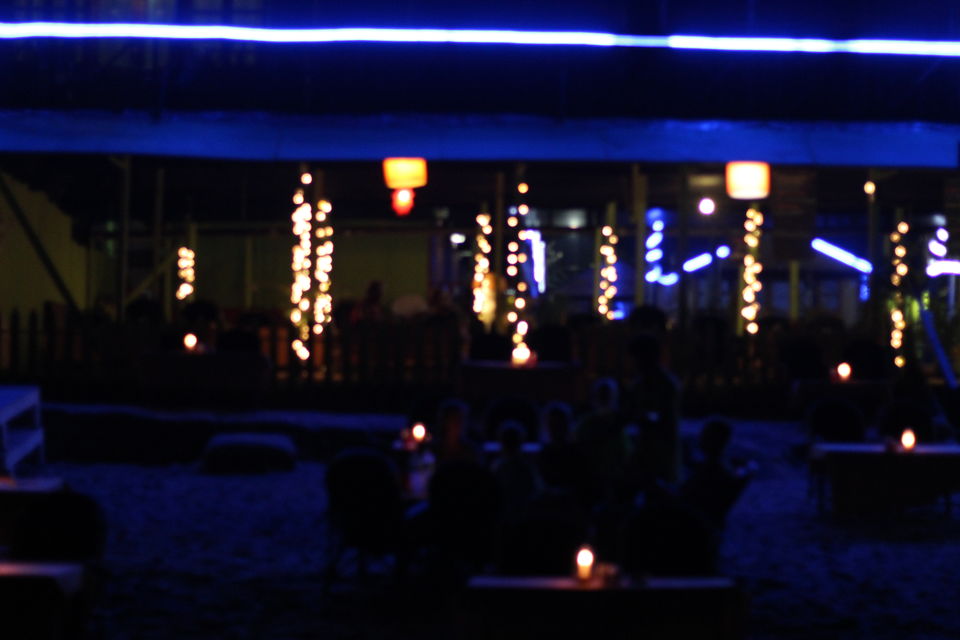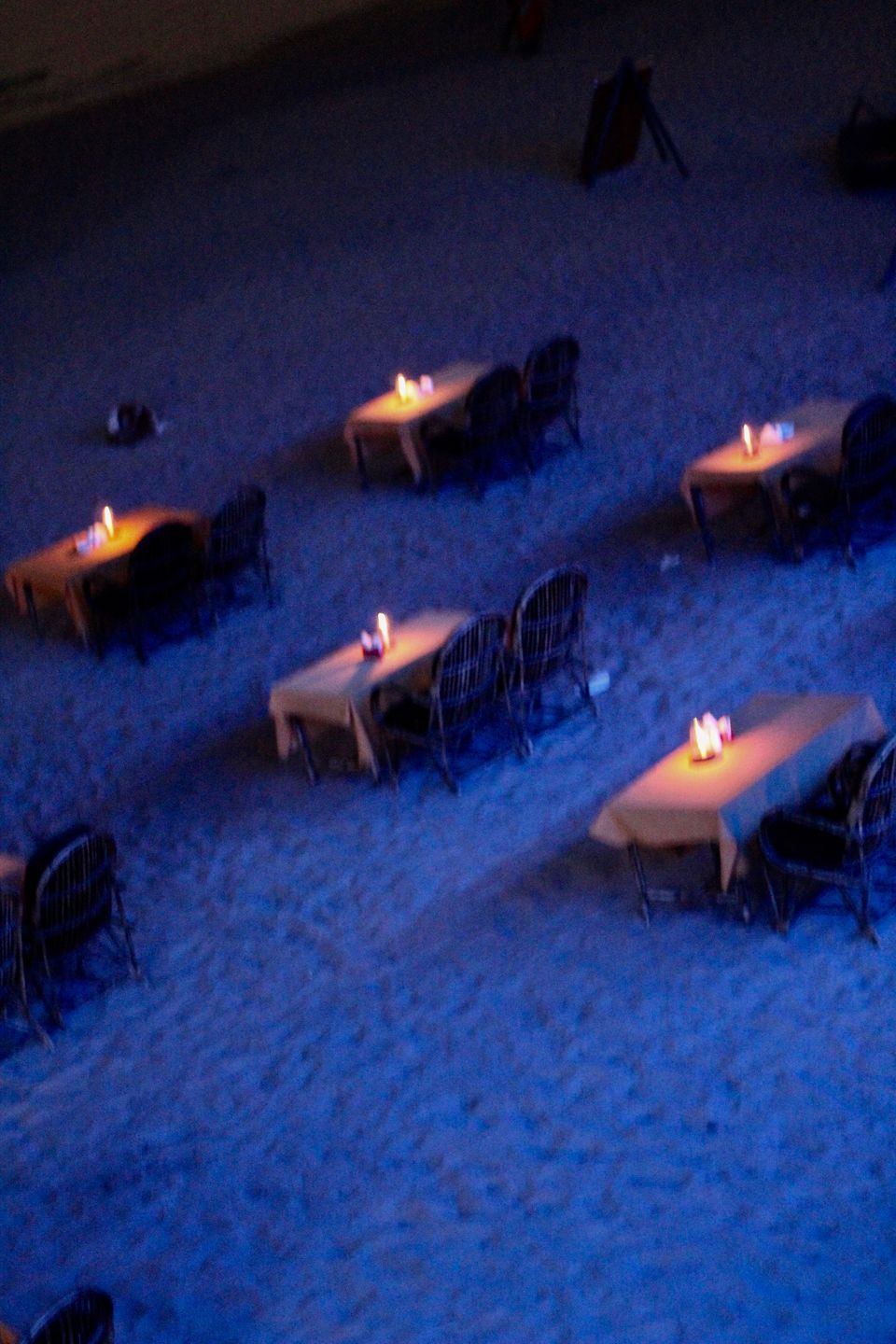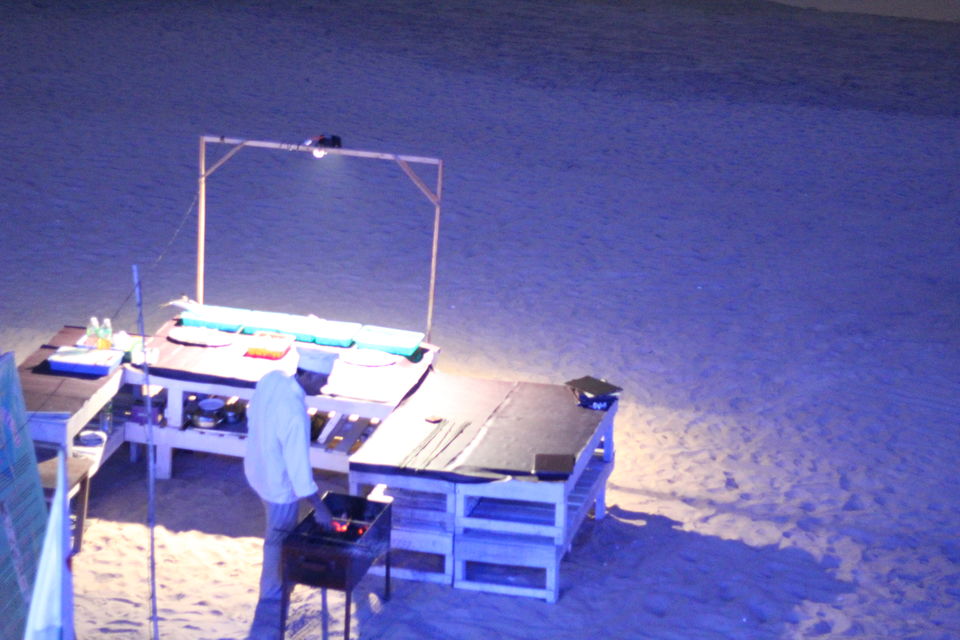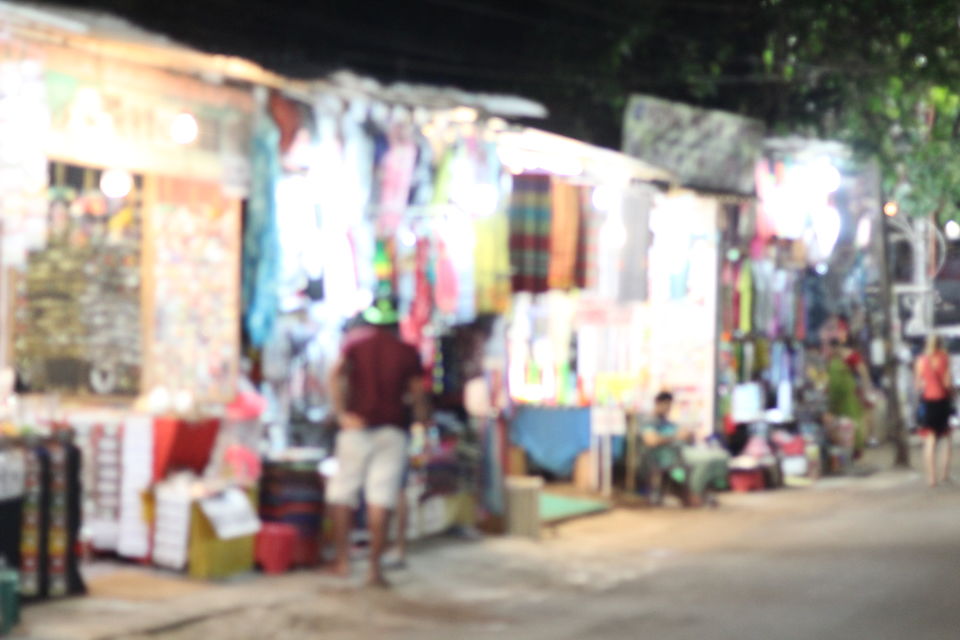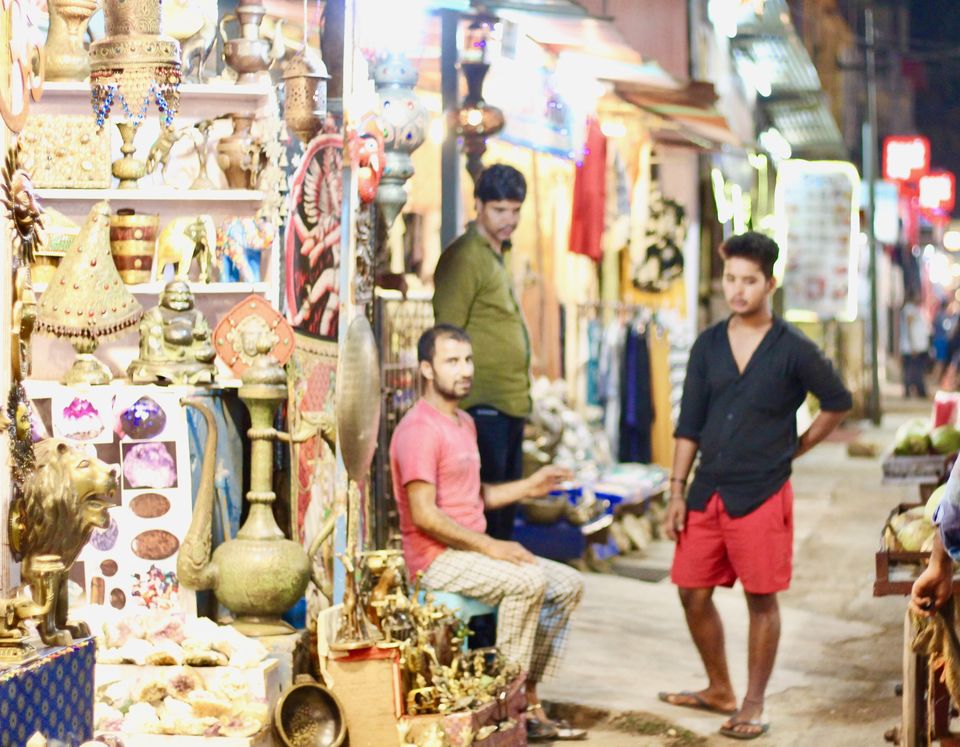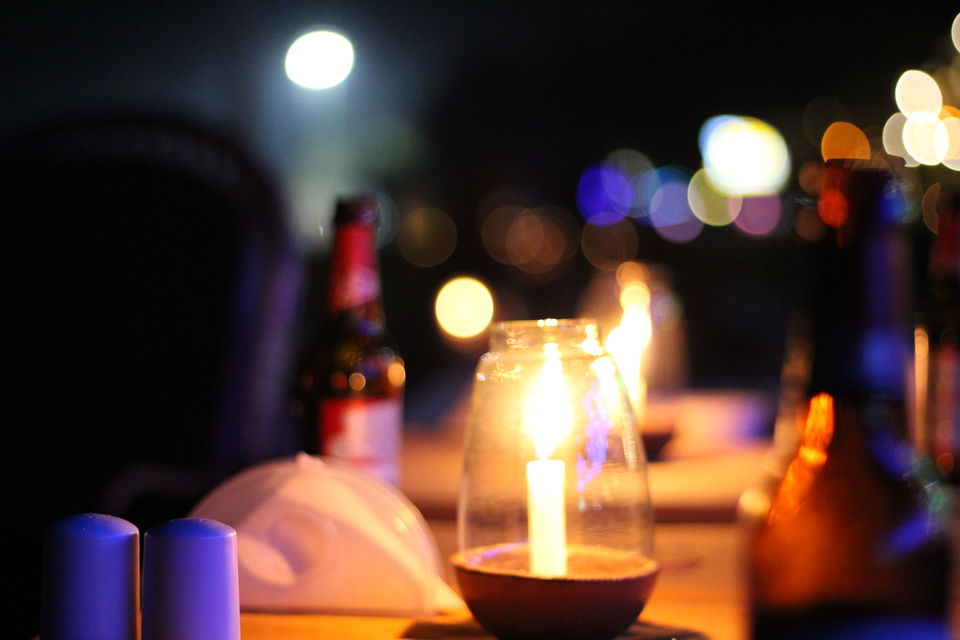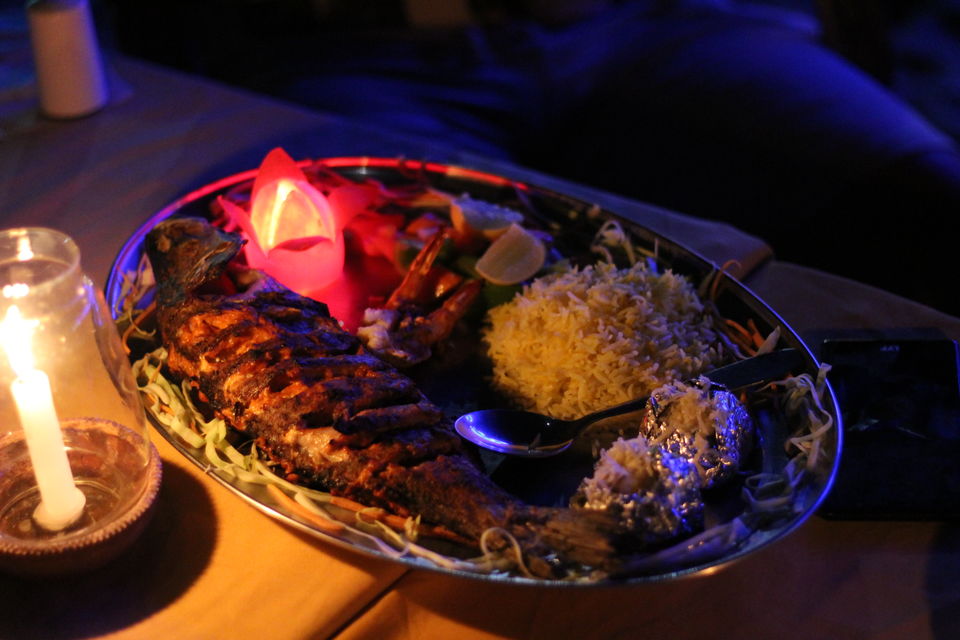 We decided to have dinner at our place itself at the beachside tables under the stars amidst the graceful ambience composed by means of gentle music, dim lights and candles all around. This evening as I said was magical, eating local tastes with some chilled beers time seemed to slow down. Even after the places shut down we would just walk around once in a while touching the water or simply lie in the cold sand listening to waves. Well after the midnight we were sitting at the gallery enjoying some Ghazals, having harmless discussions travelling down the memory lanes.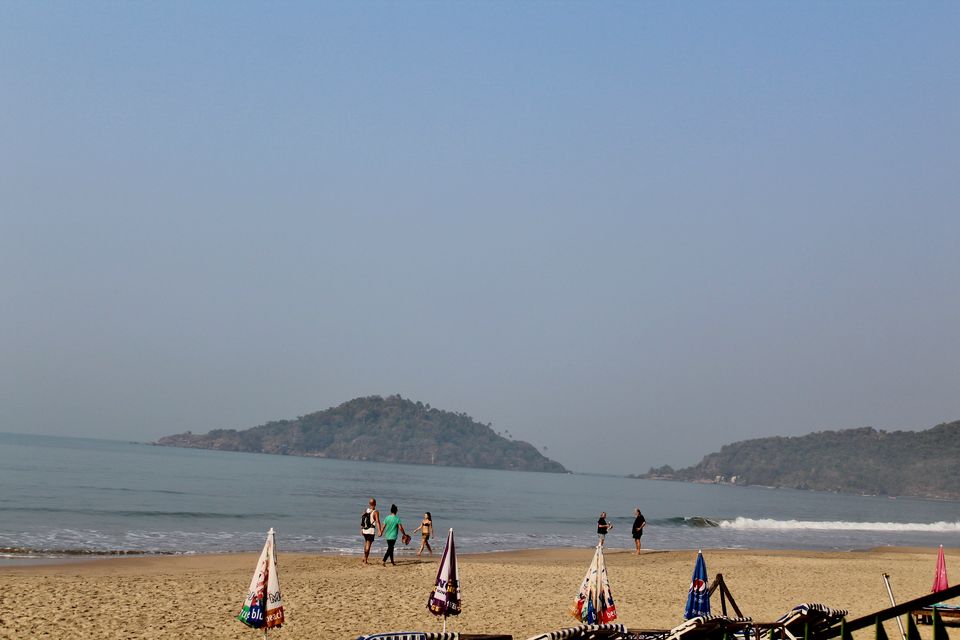 The next morning could not be as lazy as last day since we had to depart for Mumbai this being the final day of our trip, yet it was good enough to rejoice in the morning tea and breakfast at the cafe with cool morning breeze and a sight of sea peaceful and refreshing, recollecting the day well spent rather well lived. We left the place and quickly drove to the highway with a little delay thanks to our ATM hunt in Cancona.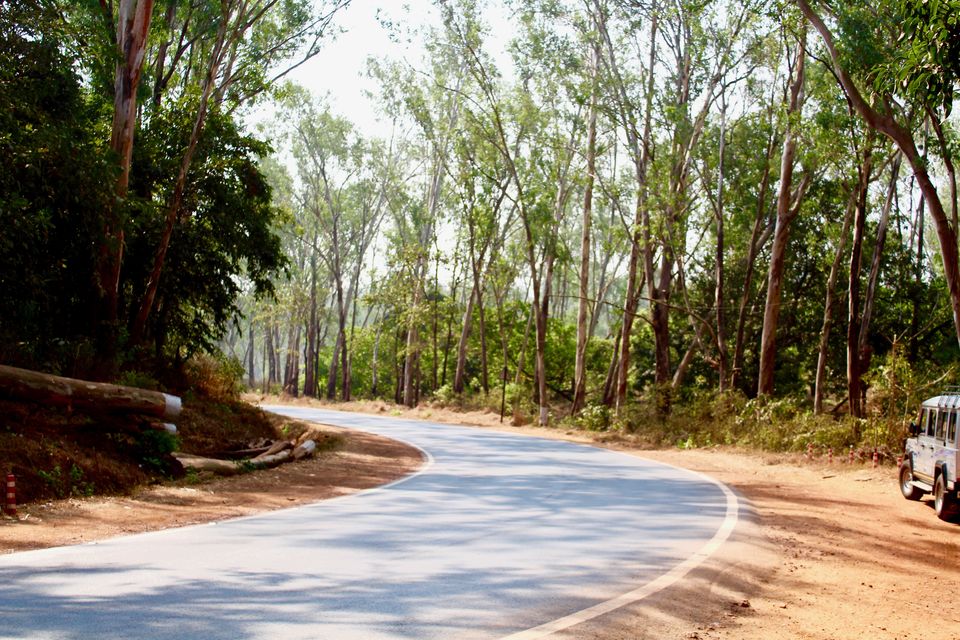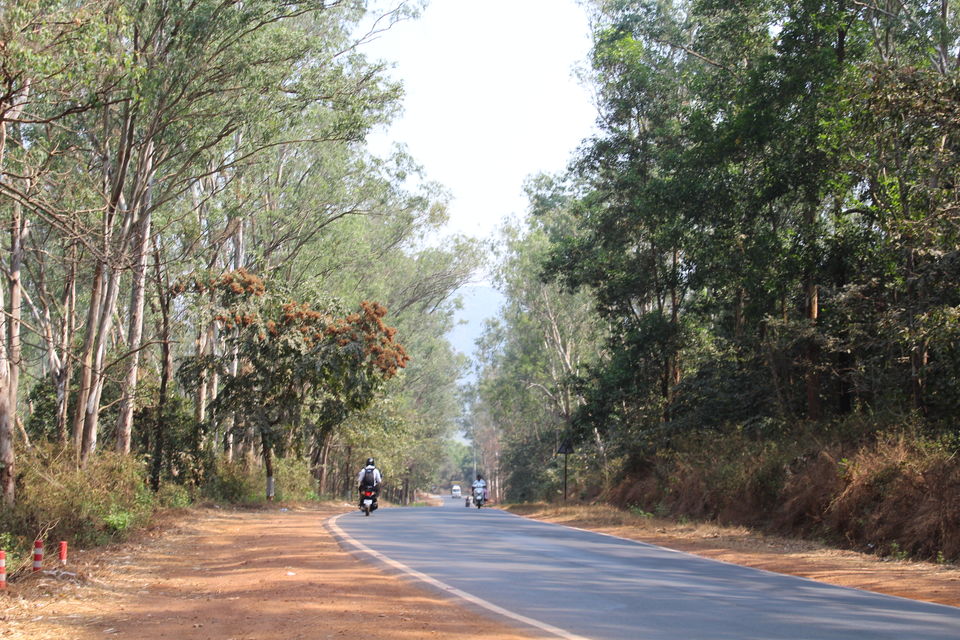 As originally decided, the return journey was to be accomplished through the Belgaum-Kolhapur-Pune route, since we were in South Goa, getting to Belgaum we had to navigate along the jungle and country roads, which were at times either too narrow or full of twists. We crossed the wildlife sanctuary with a small road however with beautiful neighbourhood. Barely taking any significant break we reached Belgaum and had our lunch at a small highway restaurant after traversing the city which felt rather crowded following the drive into wild.
Following Belgaum the highway was wide and spotless, though not vacant it was a pleasure to drive, road was smooth and rapid aside from few interruptions while bypassing larger cities like Kolhapur, Karad and Satara. The route was fairly contrasting to what we had witnessed while coming in but it didn't diminish in anyway the experience of our Roadtrip, spectating some wonderful gateways alongside the greens or hills. We were certainly in the fast lane and driving as I mentioned was pleasure but not easy being one of the busiest roads connecting so many places of national importance with large nos of trucks, buses and cars rushing at full throttle and racing each other to reach their destinations quickly.
It was dark well before we hit Pune and we had to spend some more time at outskirts of pune as half of our Gang had to board their Bus for Indore from Pune itself. We dropped them and headed for the closing lap of our journey, where only two of us were left. After refuelling the Car and ourselves too with some coffee and snacks at one of the Fuel stations at end of Pune we drove into the Expressway and I really don't remember if brakes were pushed, except at the Ghat sections and tolls. It was another gem of the Roadtrip and I believe the trip would be considered incomplete without specifying this experience.
After encountering a plenty of drives it felt like a reward driving into the flawless road with a well behaved traffic by Indian standards. Adding to the experience were the tunnels and mountains plus the lights creating an otherworldly atmosphere however pretty soon it all came to an end like a fairytale as we entered Navi Mumbai and finally Mumbai where roads were still bustling with loads of vehicles on the verge of midnight. After having dinner we reached home, tired but brimming with memories.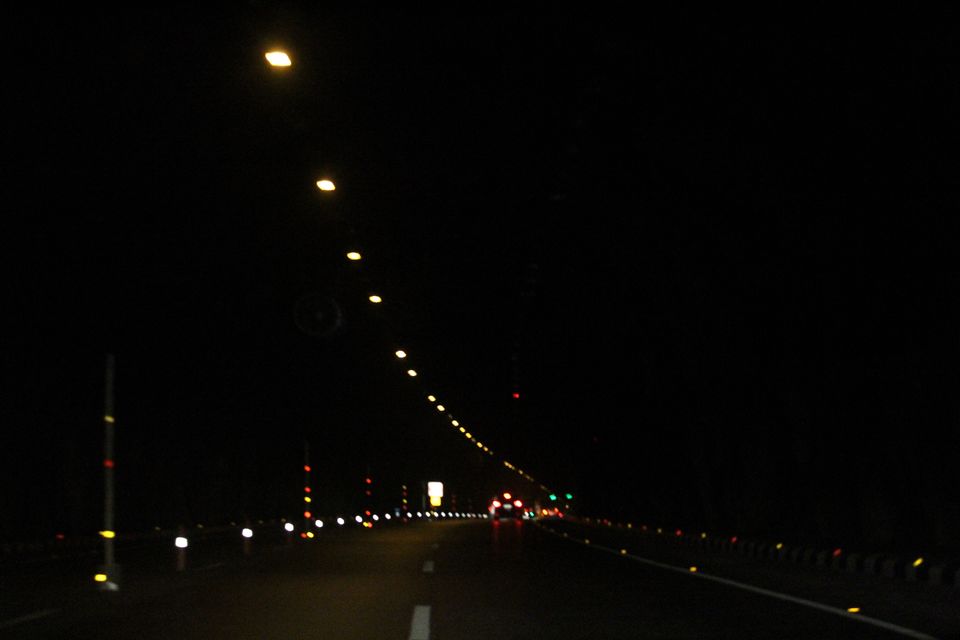 This wasn't just any other trip for me, it was a remarkable journey and even though it was hardly a four day trip it was overflowing with vivid experiences which would last for a good lifetime. I don't know when I would be packing for my next Road trip, but to anyone who took their valuable time to read this piece, I would recommend to take a roadtrip with friends, siblings, family or any other person you like to spend time with. It did not just give me a bucket full of experiences but it unquestionably enhanced my bond with all my mates through this campaign and I thank this team who made the trip feasible and memorable for me.
In the end I would conclude that this trip didn't just lived my expectations, but went far ahead of them. I can still feel the "Dil Chahta hai" playing in my head urging me to pack my bags and refuel the car as I finish this piece.
Frequent Searches Leading To This Page:-
Best Tour Packages for Goa, Top Goa Trip with Friends, Best Travel Packages for Goa, Best Goa Trip Packages, Goa Holiday Tour Packages, Top Goa Packages for Family, Goa Honeymoon Packages from Delhi