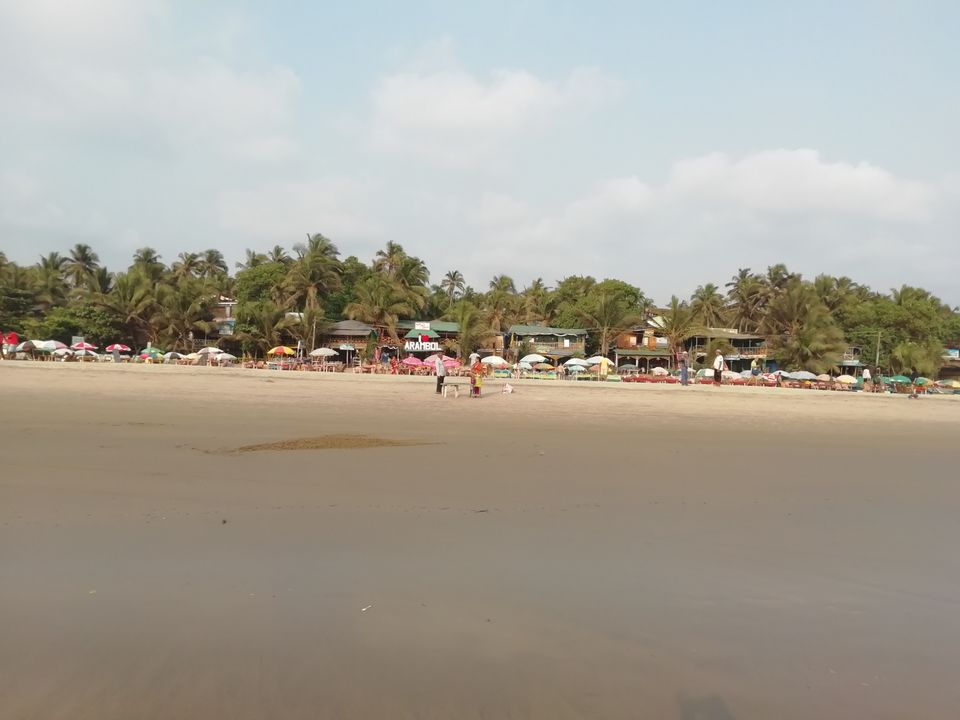 "They say Life is one big road, with lots of signs. So when you ridin' through the ruts, don't complicate your mind." These are one of the most favourite lines for me said by Bob Marley. Life is really so unpredictable and so random, you plan out a lot, sometimes they work, sometimes they don't. But in the end, it doesn't even matter (Coz' Life still goes on and everything happens for a reason).
So, this was by far the most random trip I ever imagined that could actually possibly happen. Me and my girl booked our flight tickets at the 11th hour. Not going much into the details of our pre-trip preps, straight heading to the day our flight was. On 22nd March, at 9:40pm was our flight which flew us to the craziest place in India, and that place we all better know as 'GOA'. By 00:45am we both were out of the Goa Airport, excited so much, cuz' we both had a lot of things pre-planned up in our minds, and wanted to explore and experience each and everything together. One of my friend came to pick us up and also arranged for scooty for us. (P. S. Its amazing to explore Goa with your love on a 2-wheeler). From the airport, our next destination was Gypsy Hostel at Anjuna Beach, and all of us were heading the same way, but Life is not Life until shit happens. So just to fulfill this up, on our way, the very first Goan experience we faced was getting caught by 3 cops for no reason at all. They wasted almost an hour of ours, and the end result was, without giving us any kind of challan or fine, they asked for all the money in my friends' pocket. Call it luck or the help of his stars, all his cash was in his girls money-bag, and he was left with only 150 bucks in his wallet. Those stupid cops took that amount and let us all go. Nice crazy start of Goa indeed. We reached Gypsy by 4:00am, had few beers, some jay's and deep talks. We slept on the terrace that night, and it was a different kinda experience for both of us. We were so overwhelmingly happy to be in Goa and didn't wanted to sleep, but decided to rest as we wanted to be fully fresh and energized for the next day and amazing experiences which were waiting for us. (P. S. My suggestion - though Gypsy Hostel is a nice place but only for Hippie's, so head there only if you're carefree about anything and everything - I'd rate it 2 out of 5 stars).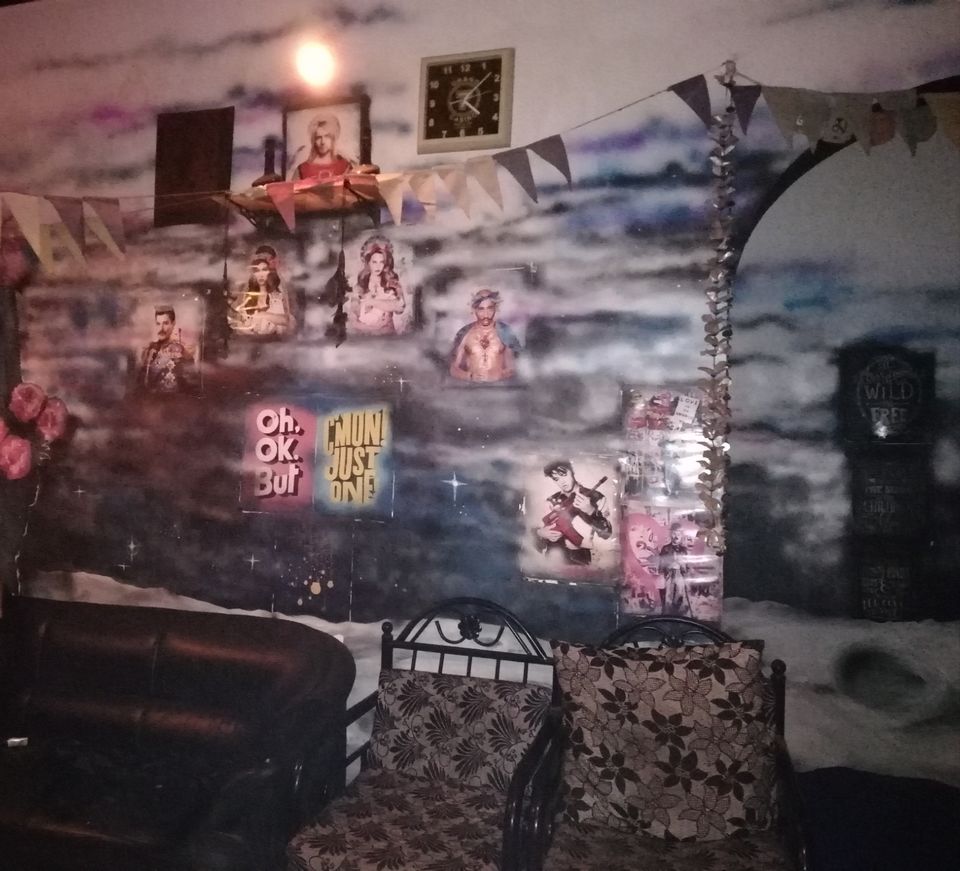 A new kinda experience this day brought to me. I didn't needed an alarm to wake up. The sun shined so bright in the sky and I woke up at 8:00am. Rolling being one of my usual daily chore, I started up my day-with-a-Jay. Me and my girl, got up and ready, did a light breakfast at Gypsy's, and by 10:00am we were on our scooty heading straight to Vagator beach. Though it was bit crowded but we were able to find a nice less-crowded place. The view was pretty peaceful and serene. The place where we took our stop, we were able to see Chapora Fort (popularly known to us Indians as the Dil Chahta Hai location) on top of a hill. We sat at Vagator for about an hour and then decided to check Chapora. We headed to that location, it was overly crowded, the weather too was damn hot and humid, so we decided to drop the plan of visiting Chapora from the inside. From there we thought to explore more and thenafter we headed for Anjuna Beach. Over there we found a good-lil' beach-side-restaurant and decided to stay there. We were starving at this time so ordered for a prawn platter and a calimara (squid) platter, accompanied by some drinks. After relaxing there for almost two hours, we thought of picking our luggage from Gypsy's and then headed straight to Merces, Panaji (locally known as Panjim) where my buddy was staying.
We rested for some while over there then the four of us (me, my girl, my buddy and his girl) decided to go explore Panjim a bit more. My bro took us to a local cafe nearby (Josephs'). Over there we tried Urak (a local drink, very new to me, very different, its basically a product before the final production of Feni) and also a beer known as 'Eight Finger Eddie' (a Goa brand, launched recently). It was seriously amazing and I must say it is a must try beverage whenever one visits Goa.
After chilling there for some while, we headed to a pub named Soro, where the best thing was the live jazz music. Goa on a serious note is amazing, mesmerising and I seriously am short of words to explain that feeling and vibe. I didn't wanted to return back, just wanted to stay there.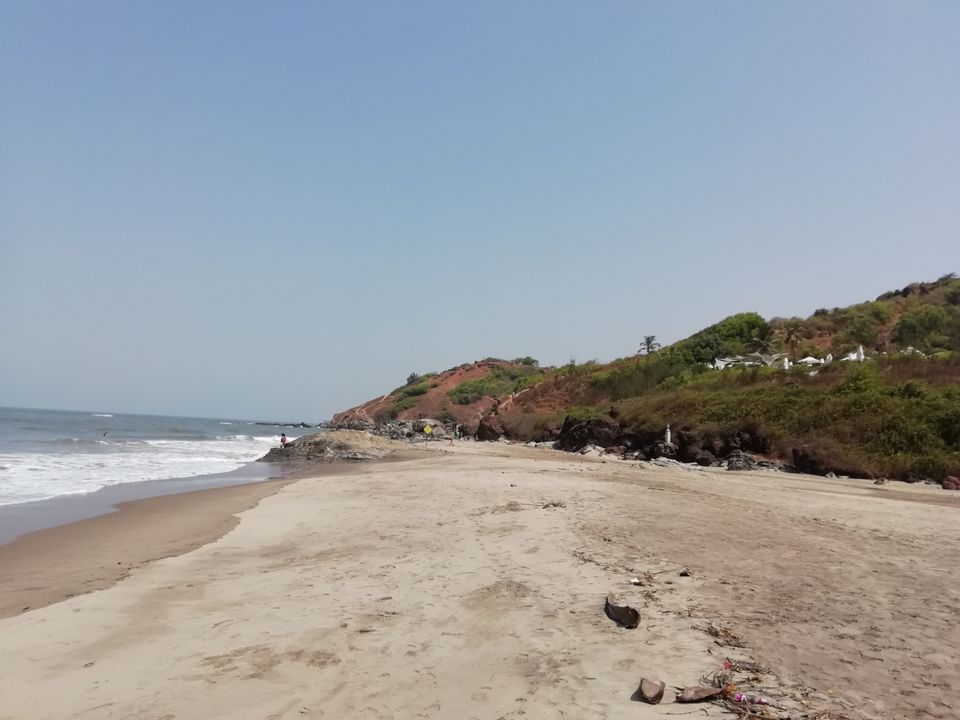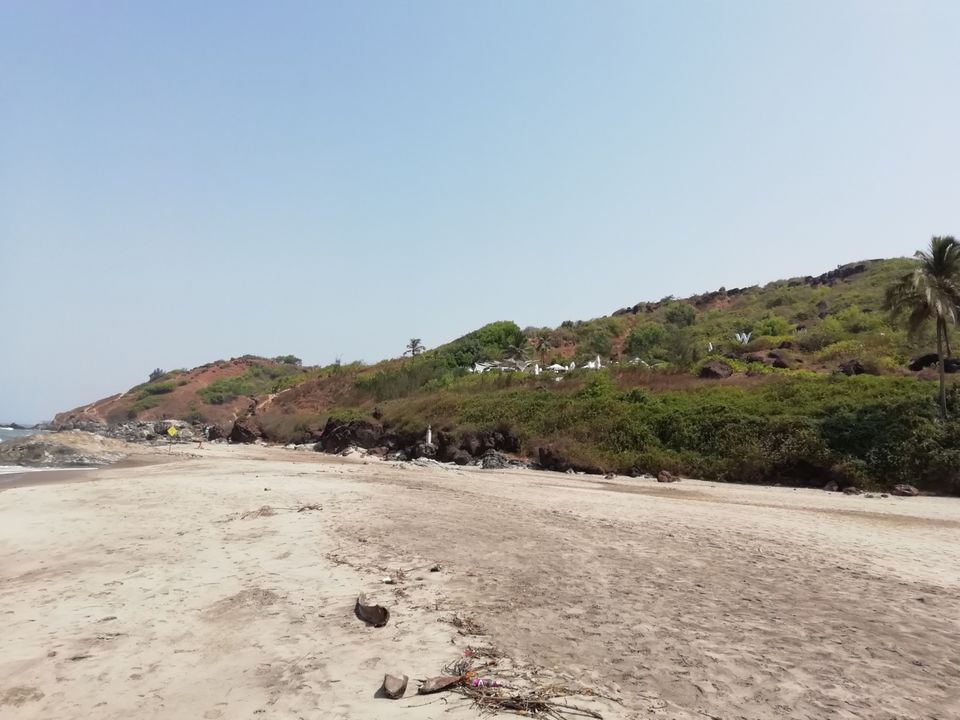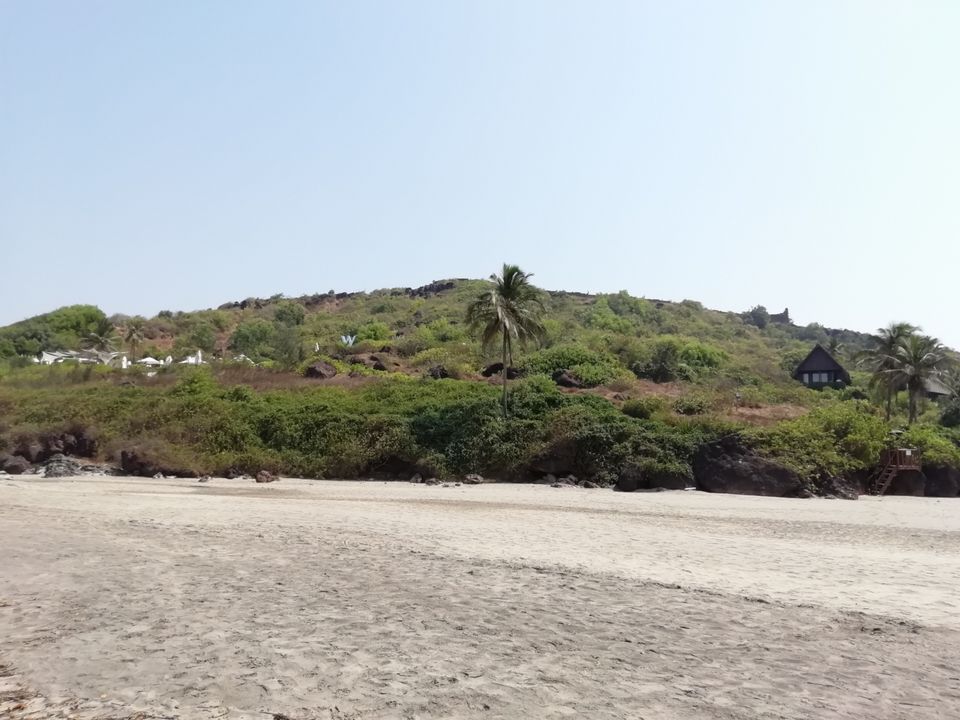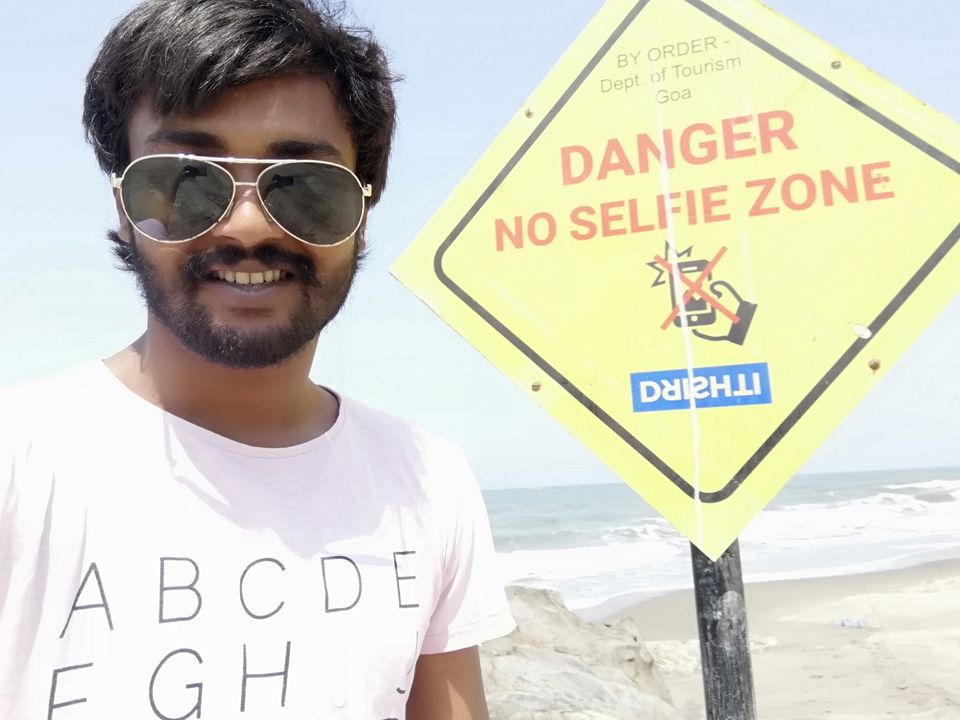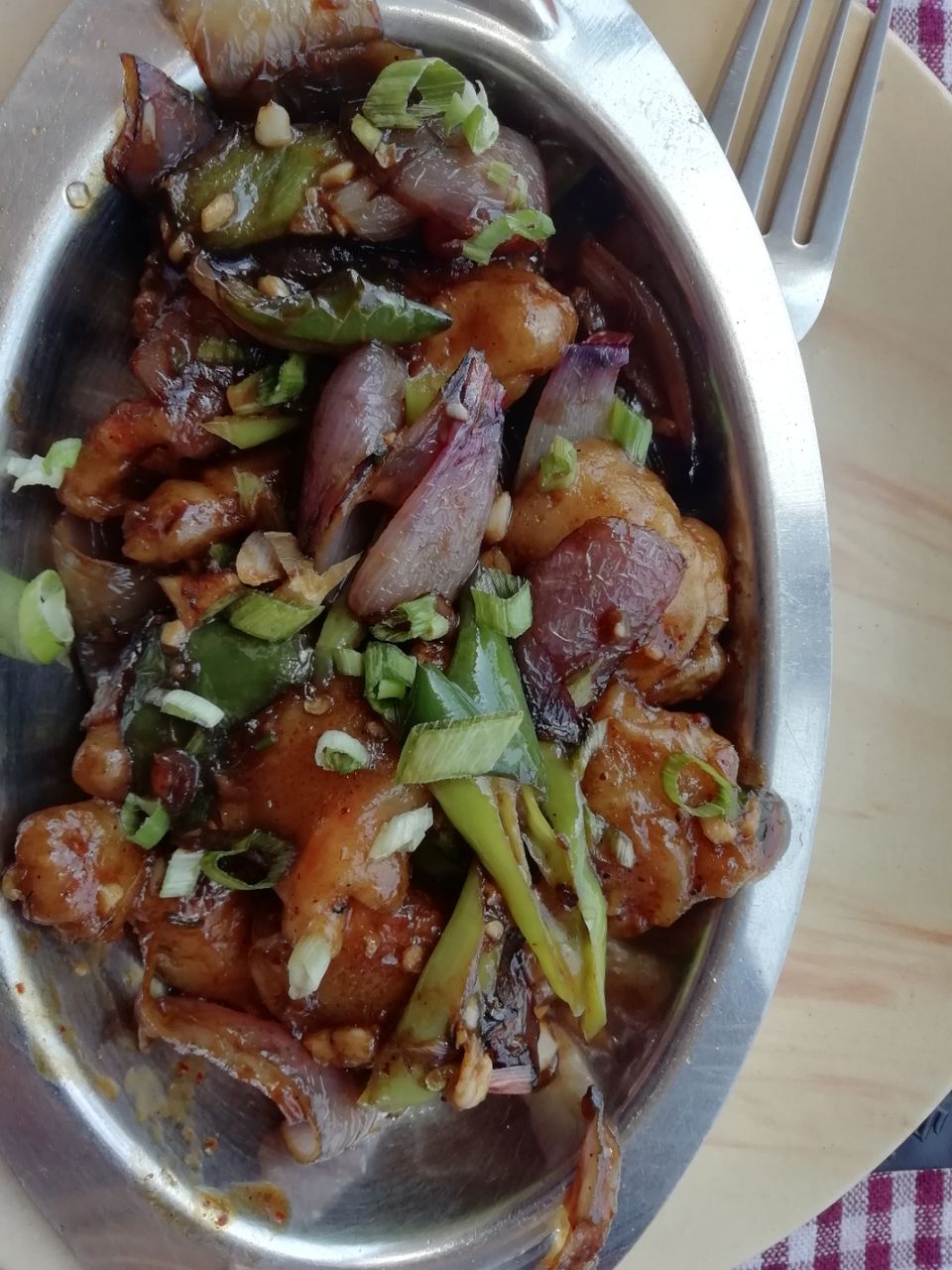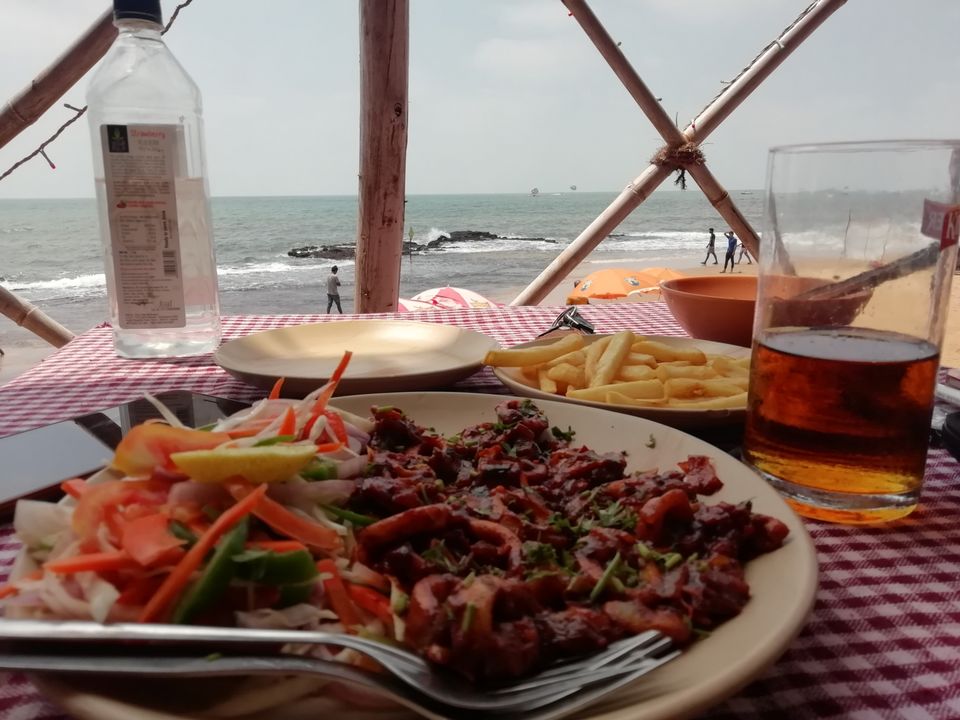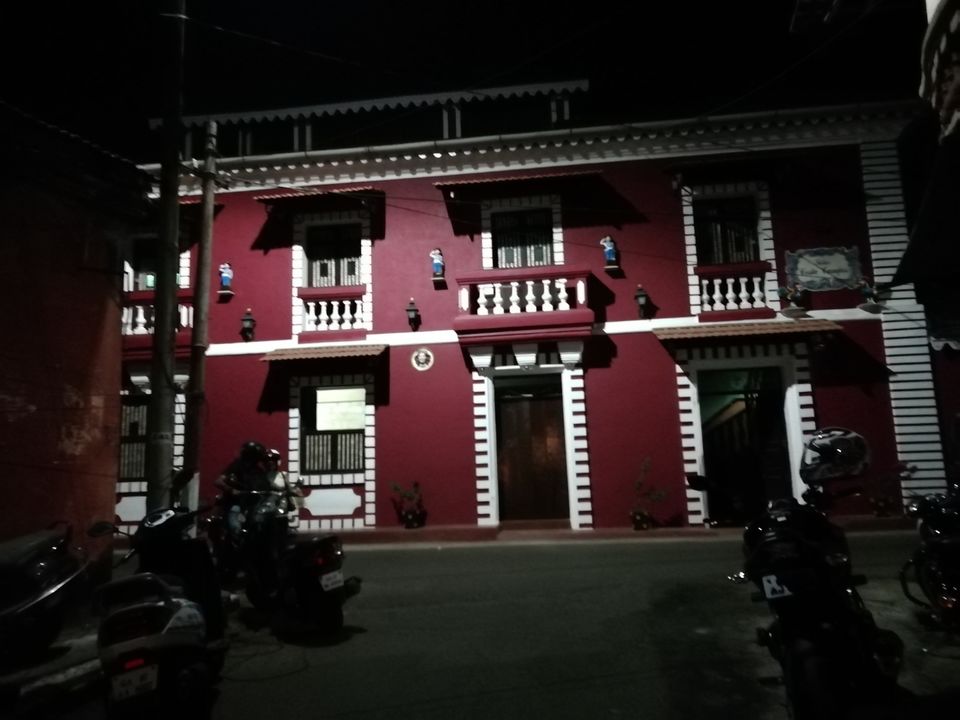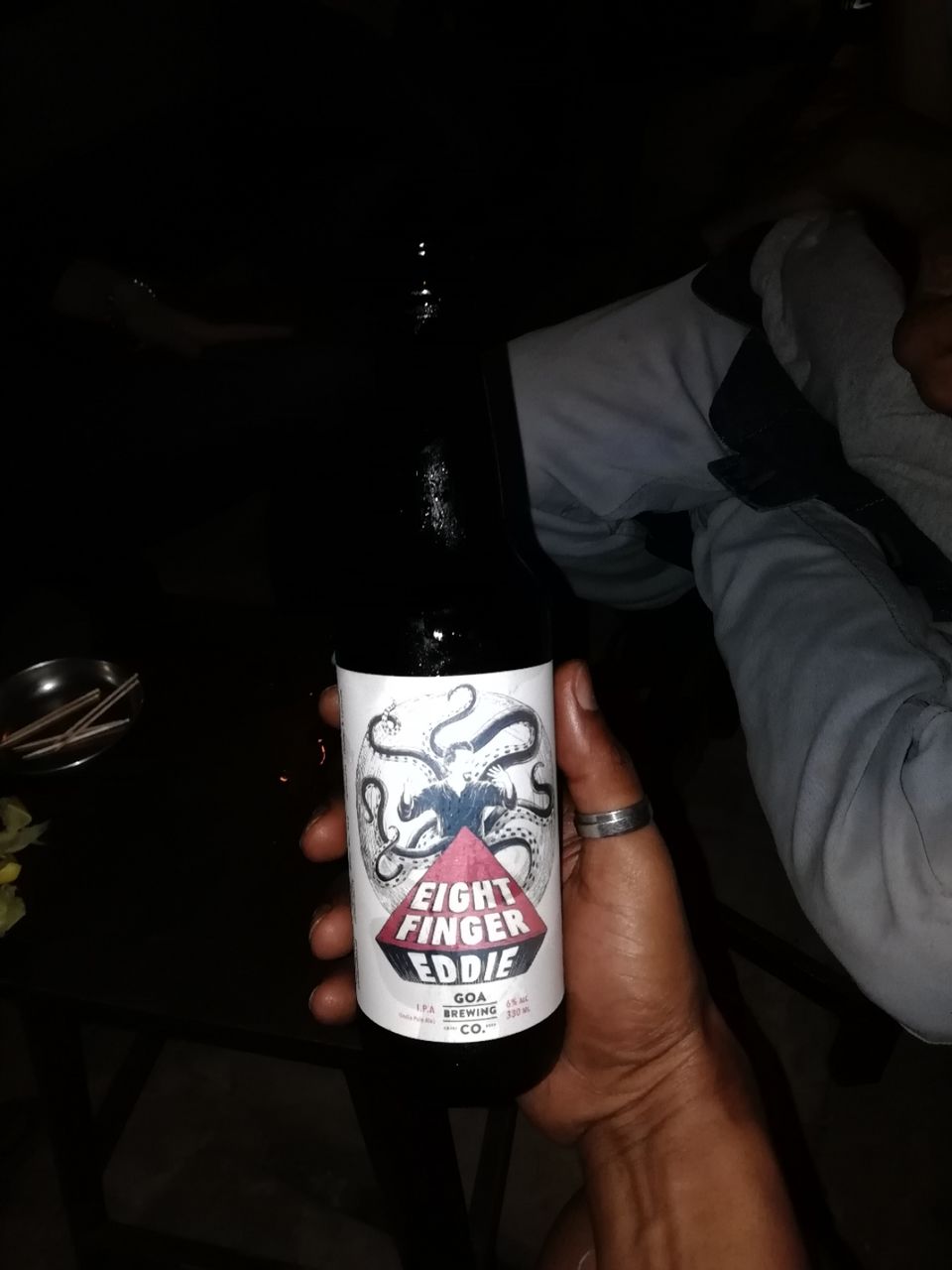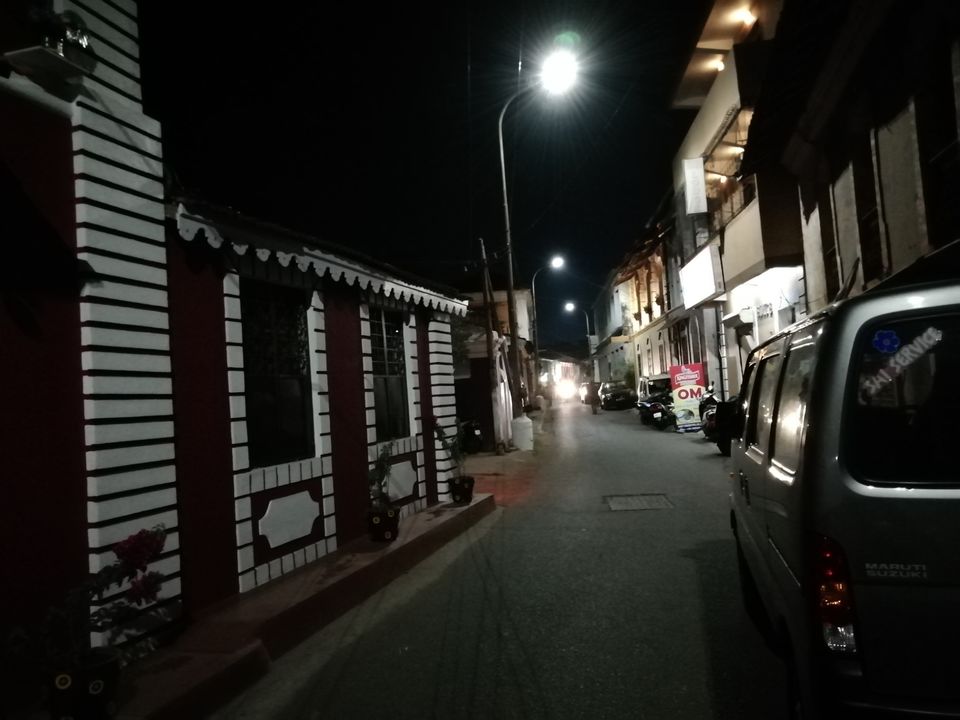 This day started at Merces as I was now staying at my bro's place. We all sat and talked on what to be done for this day. After having a light breakfast we decided to head for Old Goa. On our way, we stopped by a restaurant to have some beers and fish (tried fried King Fish over there). After that we straight headed for Basilica of Bom Jesus. Since it was a Sunday, the church was overly-crowded with locals and tourists. After spending some time over there, we went outside to buy some souvenir's for friends and family.
From there, we drove straight to one of the most happening beaches of Goa, which is Arambol Beach. This beach was entirely different from the 2 which we had already visited. All the time I was just thanking Lord for HIS abundant blessings which HE has showered upon me. At Arambol Beach, after one walks past the beach, you reach a small market place situated on the beach itself. As you climb the little stairs, the very first shop you find is a music shop where you can buy different types of instruments. Just adjacent to that is a tattoo studio named as Jack Tattoo Studio (my primary concern of coming to Arambol was to get inked). After that you find some restaurants, café and clothing shops. After crossing the complete market, you enter a different side of the beach where there is a 'Sweet Water Lake'. Over on this side we sat on a beach shack till the sun drowned in the ocean. This was an experience for a lifetime for me.
After the sun went, we decided to have the dinner at the beach itself on the previous side of the beach. So we crossed the market again, and went to Meston Beach Shack which is just next to Om Shankar Beach Shack. The reason why we stopped at Meston was that they had some fresh fishes, prawns, crabs and calimara at display, and also they had a live-grill (you choose your fish and they will grill it in front of you). If you head to Arambol, Meston is a must visit place, and when you're there, ask for Mr. Alok, a very genuine, gentle and friendly person. We tried Barracuda and sea-food sizzler (which had prawns, calimara and tuna) with some booze. After finishing our meals we decided to head back home, but by the end of this day I got a bit over-drunk and the way back was tough as well as lengthy, me and my girl decided to stay at a beach resort. So we found a place over there know as 'Little Italy' and stayed there for the night. So, night stay at a beach was also one of the things I experienced at Goa.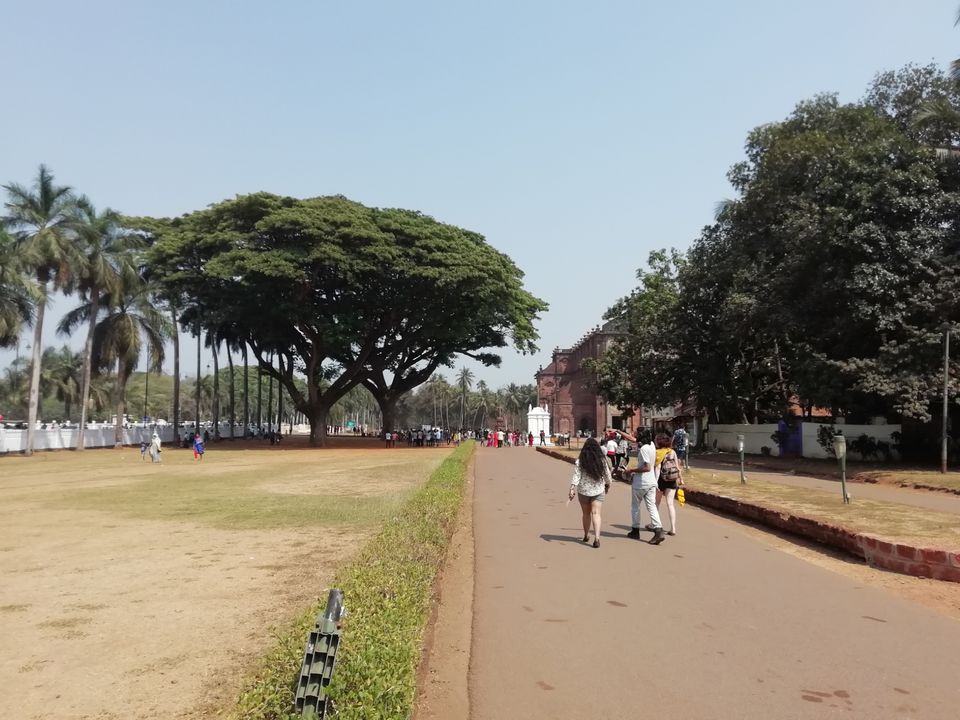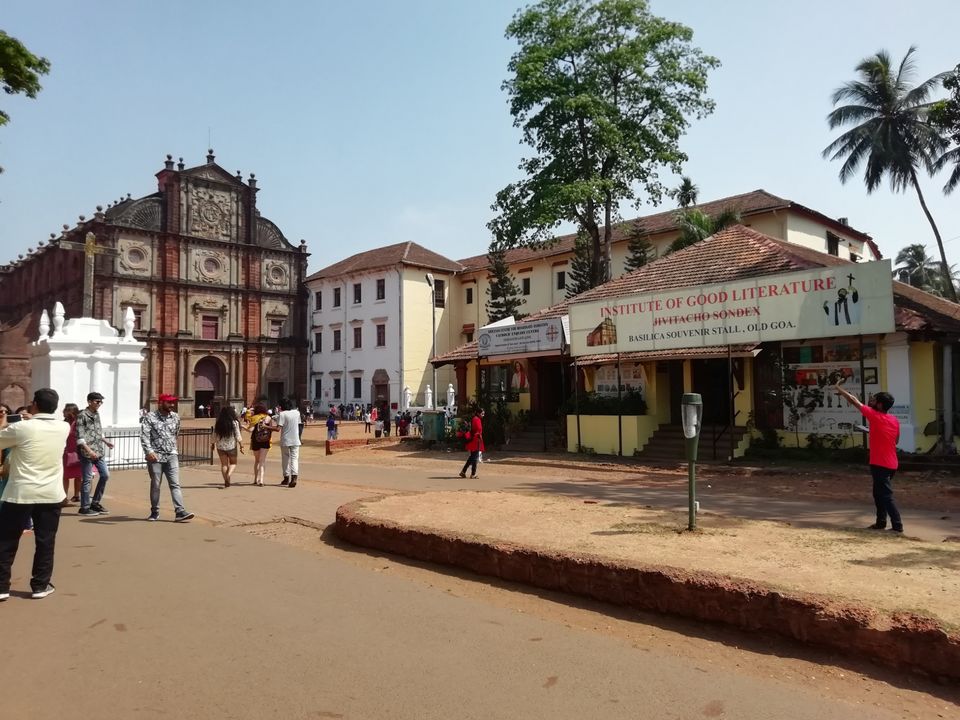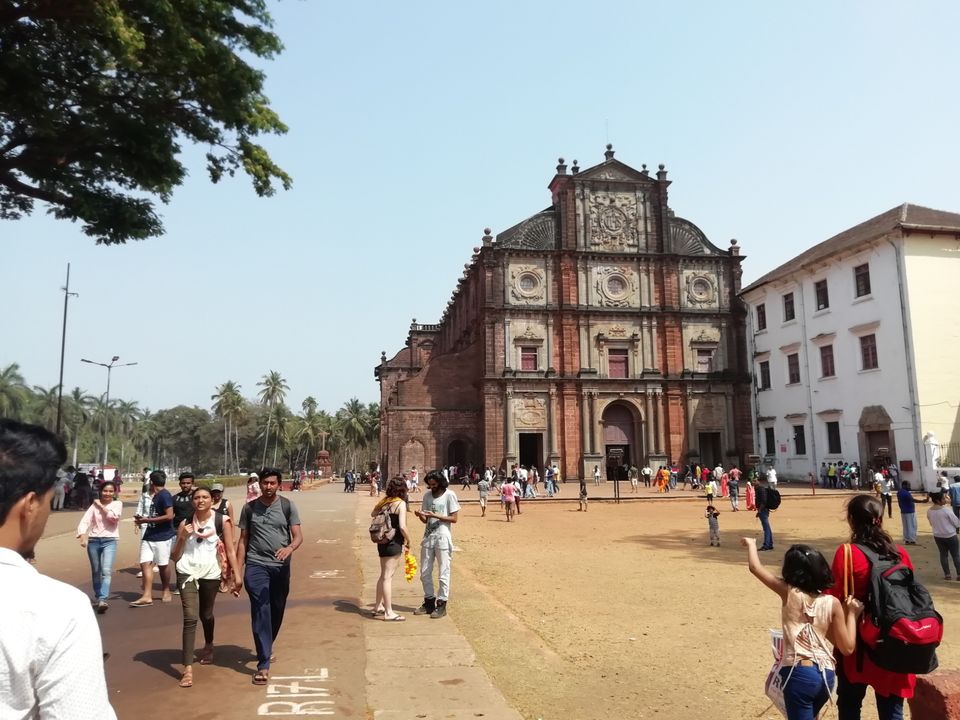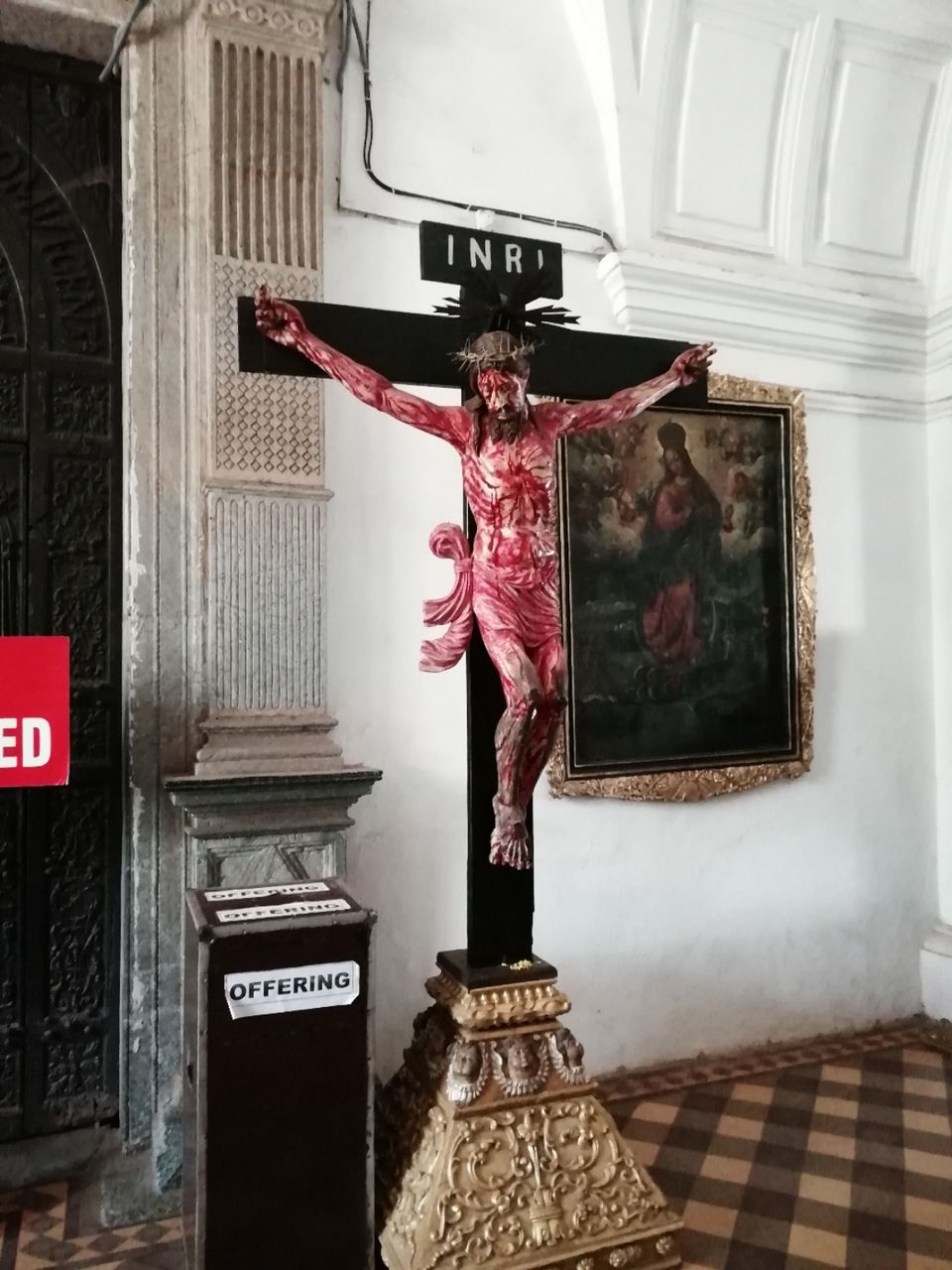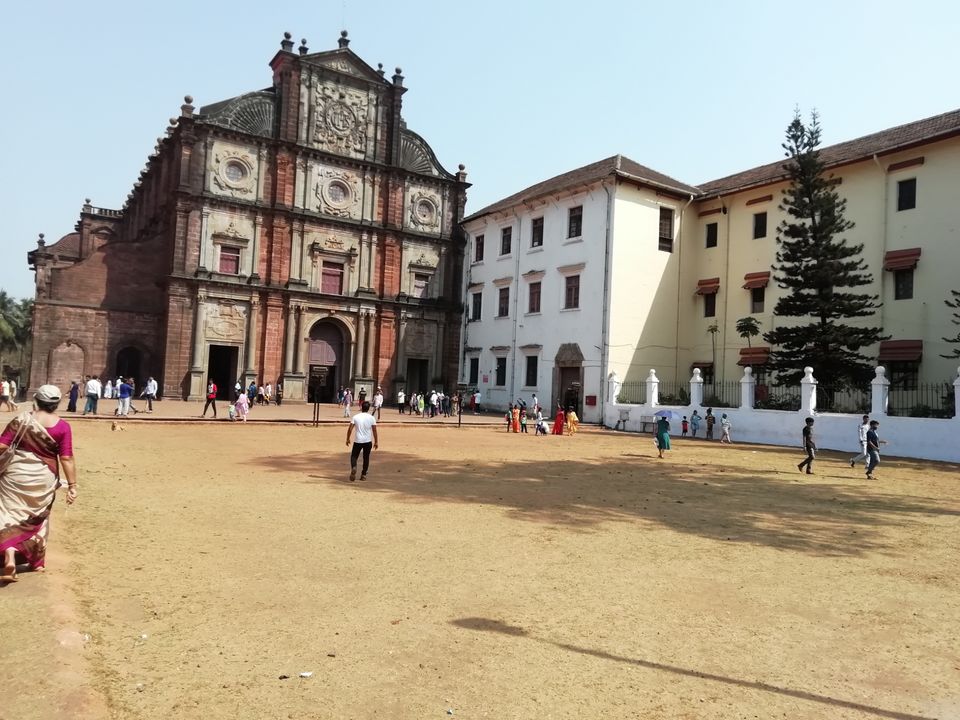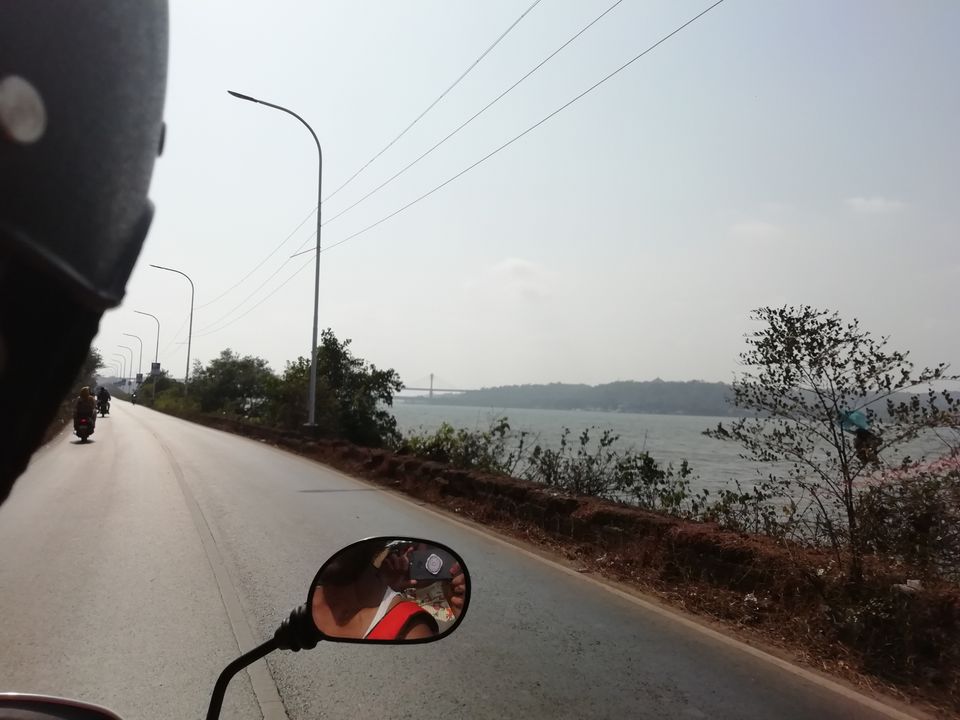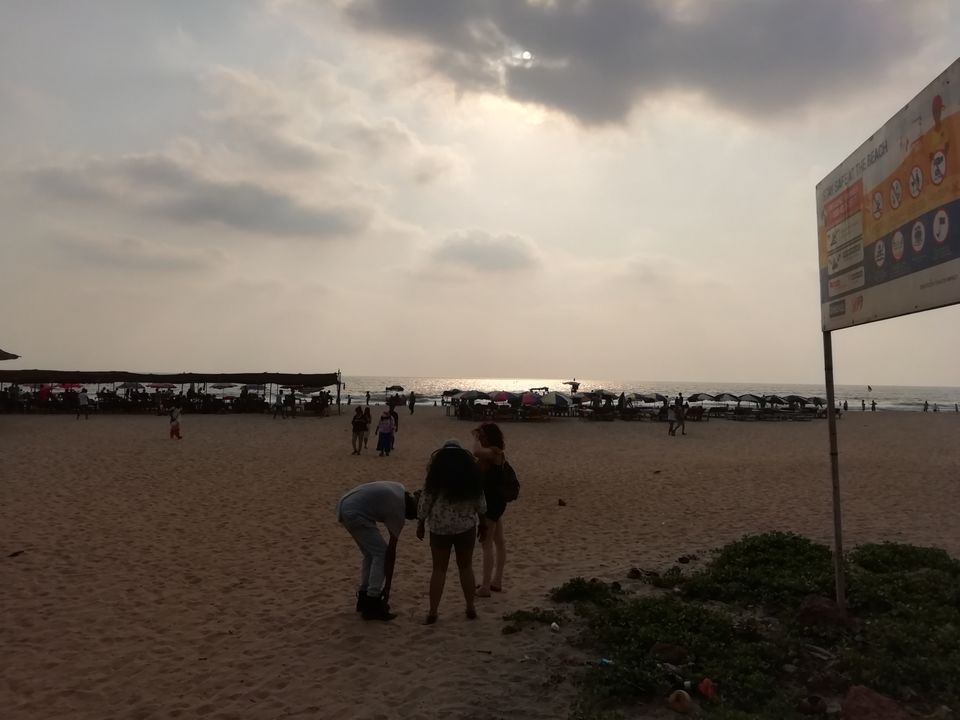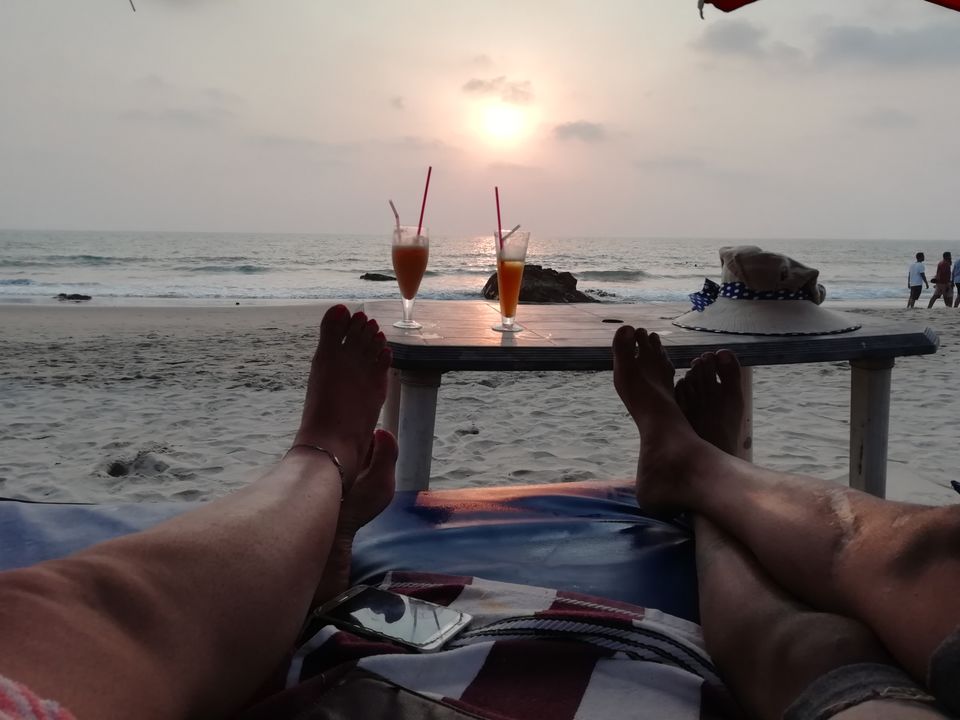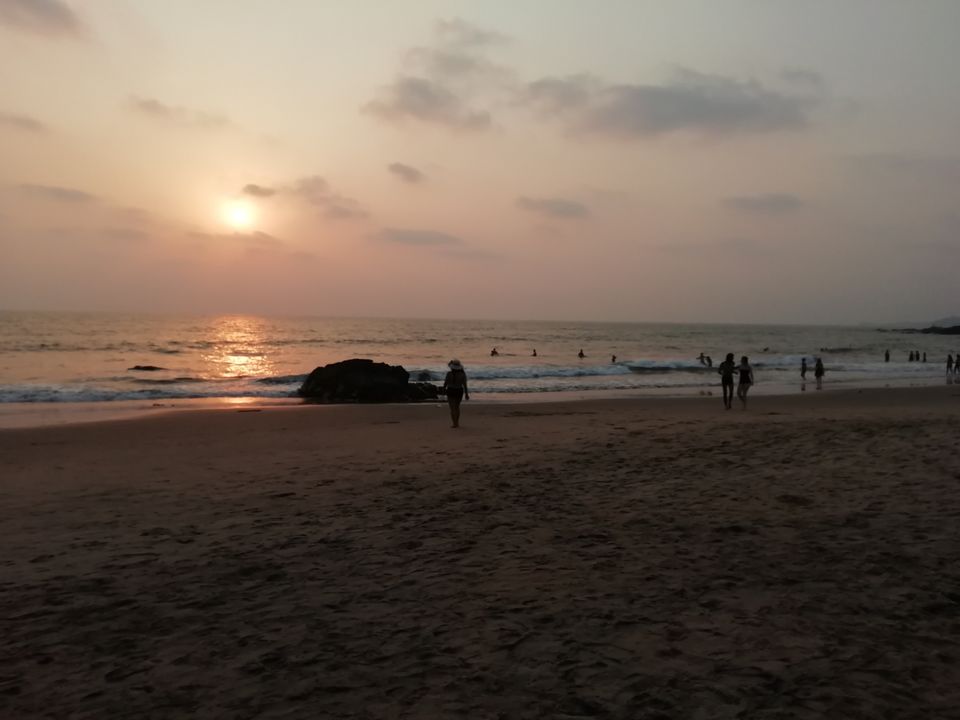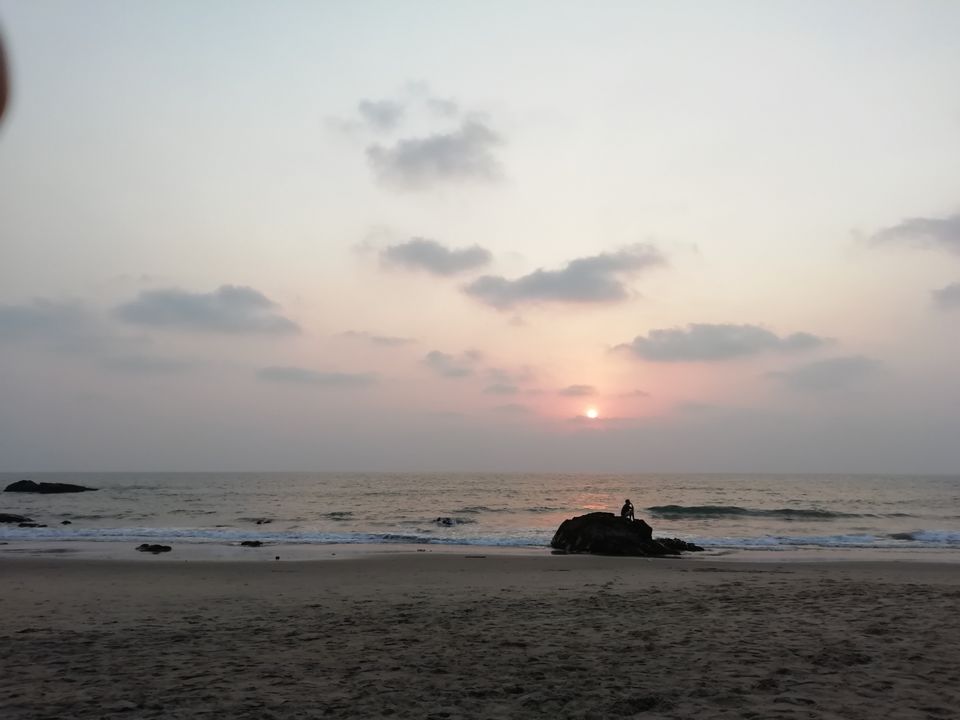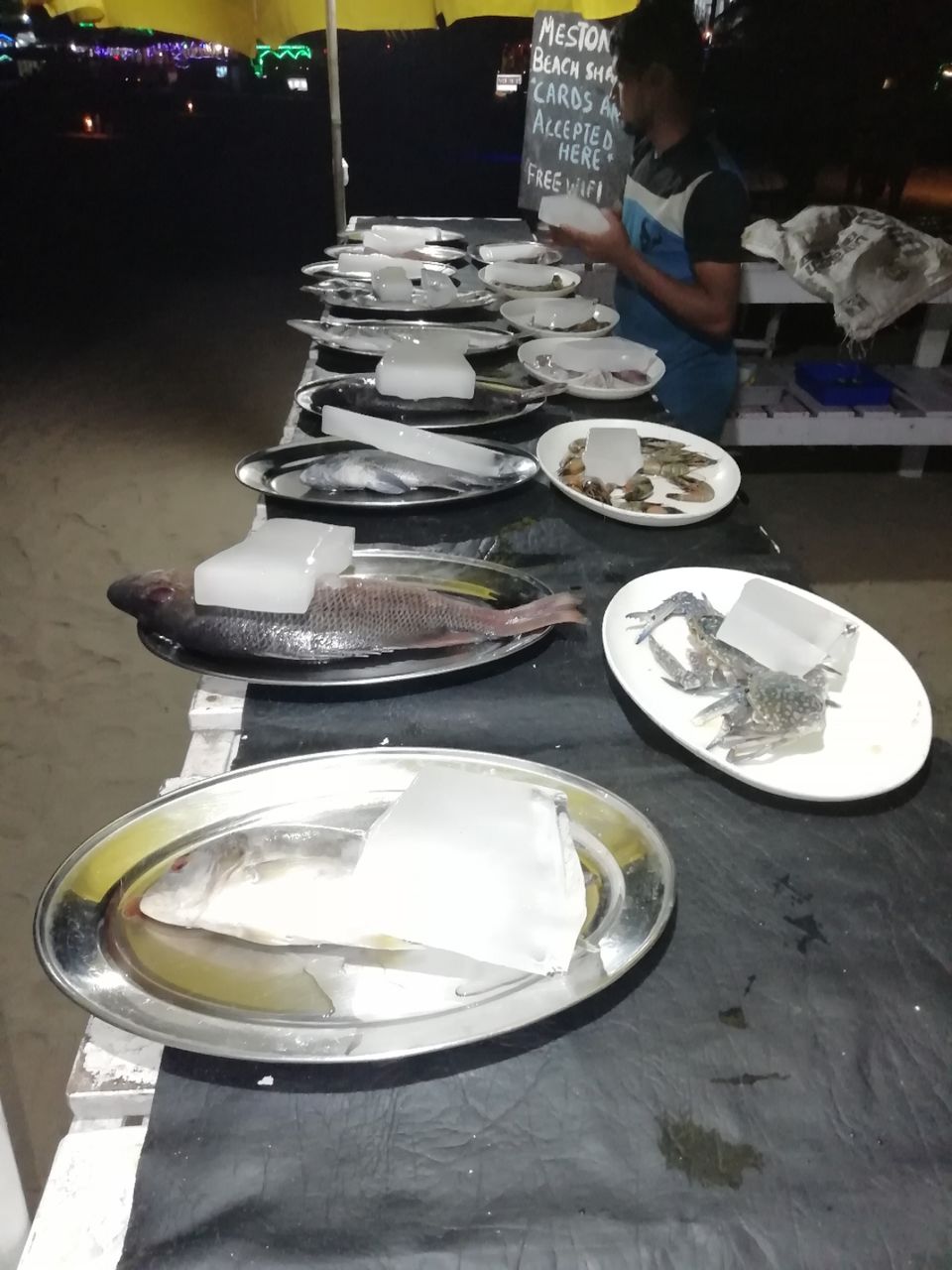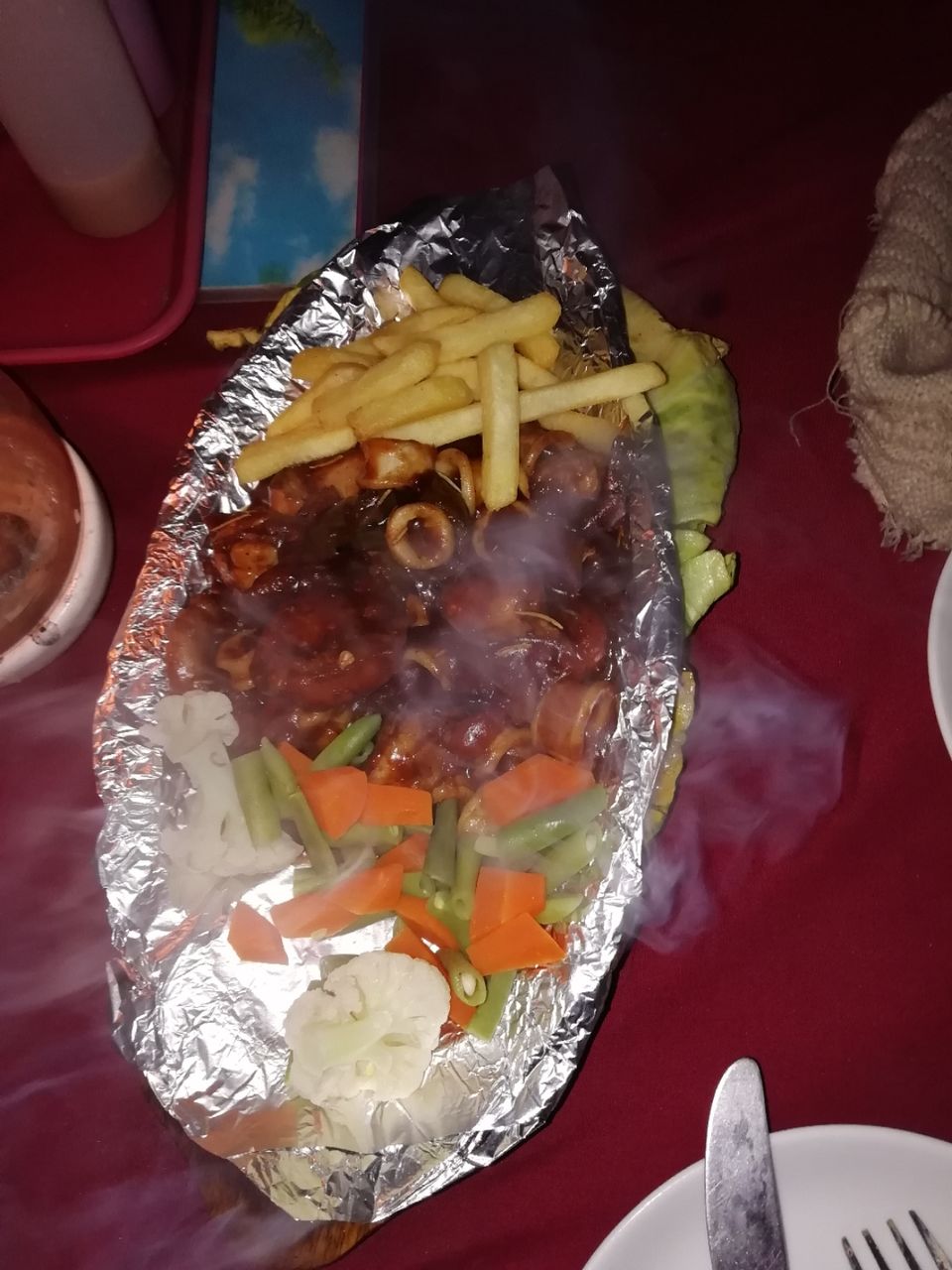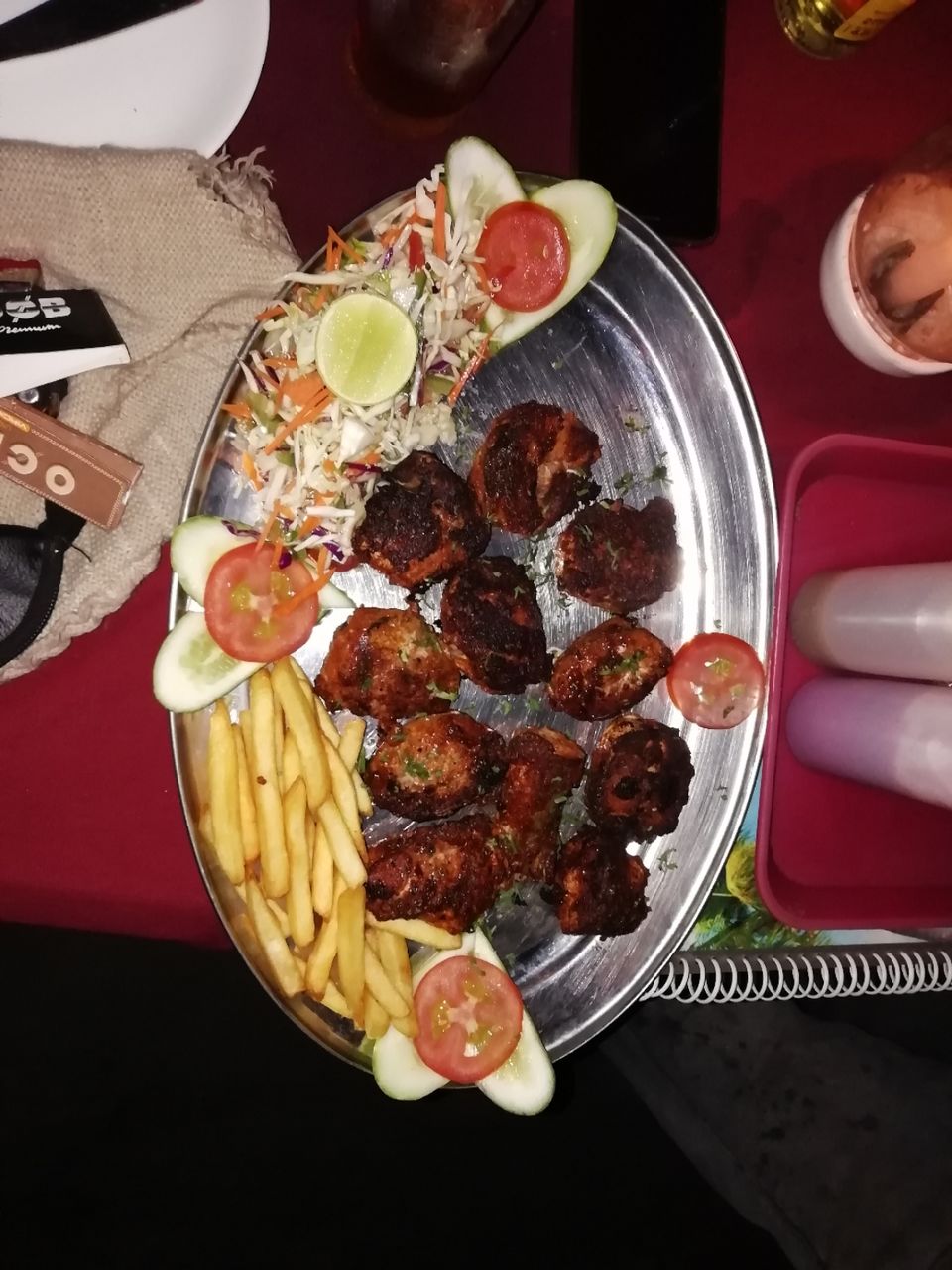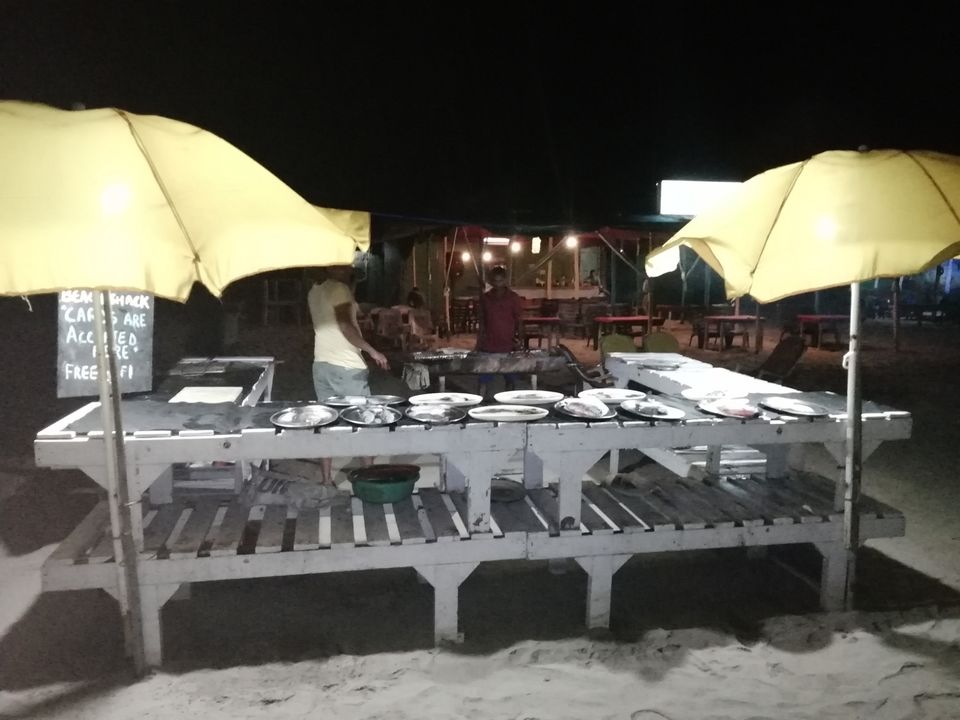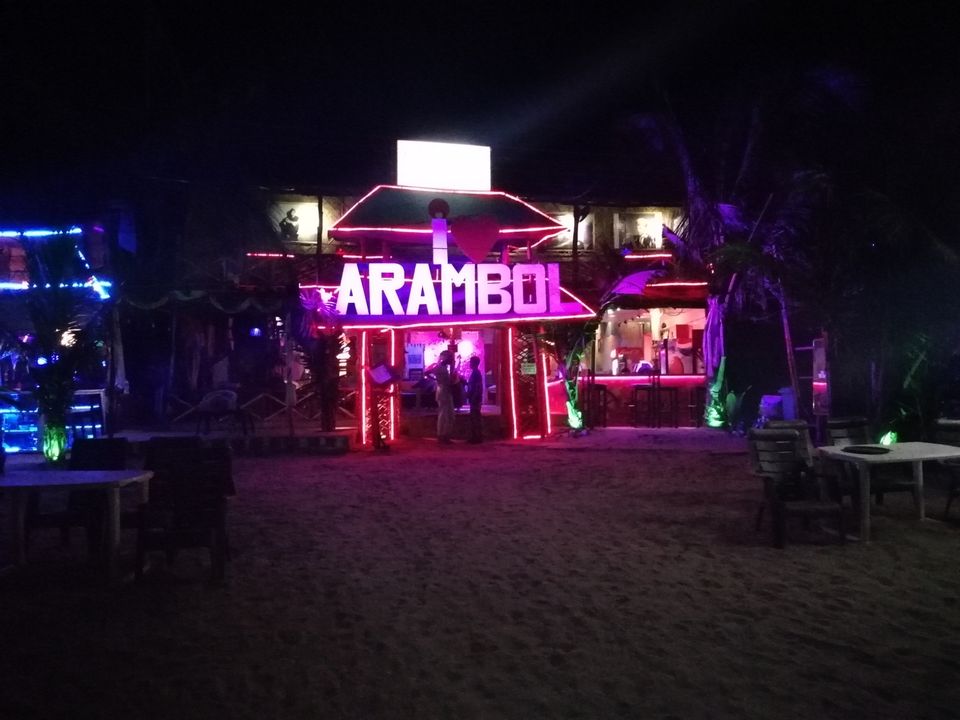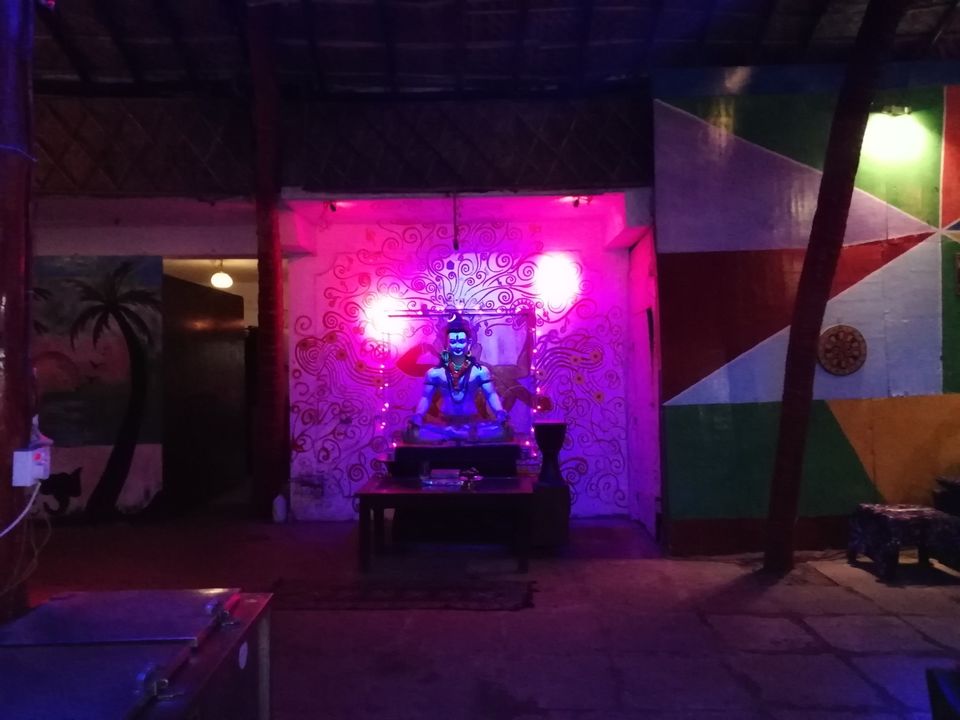 We woke up today on a beach resort. Seriously speaking, if I spend my entire life just thanking THE ALMIGHTY LORD, it would still be less for all the abundant blessings HE showers upon me each and every moment of my life. Now, today both of us didn't wanted to rush for things at all and wanted to experience things as they were coming our way. Today was our last day in Goa as we had our flights back to Delhi in the night. So, we decided to explore bit of Arambol today more. First, we went in search of a good tattoo studio, and we found Ink Baba. Sachin, the main guy over there was busy that day, and we also got to know that to get inked by him we needed to get an appointment scheduled priorly. So, we continued ahead in search for a tattoo studio. But, we were also hungry, so decided to stop by at some place for a quick breakfast. GOD knows how, we entered back the beach, and returned to Meston again, but were happy. Had our breakfast over there, and after I was feeling energized, I called for some booze again. After a while sitting over there, we headed to Beach Market coz' I remembered Jack Tattoo Studio which I saw yesterday. There I met the artist, Kumar was his name, a down-to-earth guy, completely insane and crazy too in a sense. From paper to stencil to flesh, he just took somewhere like 90mins to ink me up.
After getting inked, we went back again to Meston, had rock fish, red snapper and booze over there. From there we headed back to Merces as it was already 5pm. In an hour we were at home, got fresh, chilled there for some while and from there we headed to the Panjim Bus Station. The bus took somewhere like 45-50min and dropped us at a place (forgot the name) from where airport was on a walking distance of 10-15min.
We had egg-pav and tea from a hawker and then walked for the airport. We reached like almost 2hours prior to our flight. All the while both of us had tears of happiness and joy in our eyes. We were happy coz' we were able to make it to Goa, but also we didn't wanted to go back. But thats Life, it just continues and goes on.
Each trip, each journey changes you, makes you a better person, brings new kinds of experiences your way. And I'm seriously thankful to THE ALMIGHTY for everything happened in my Life.