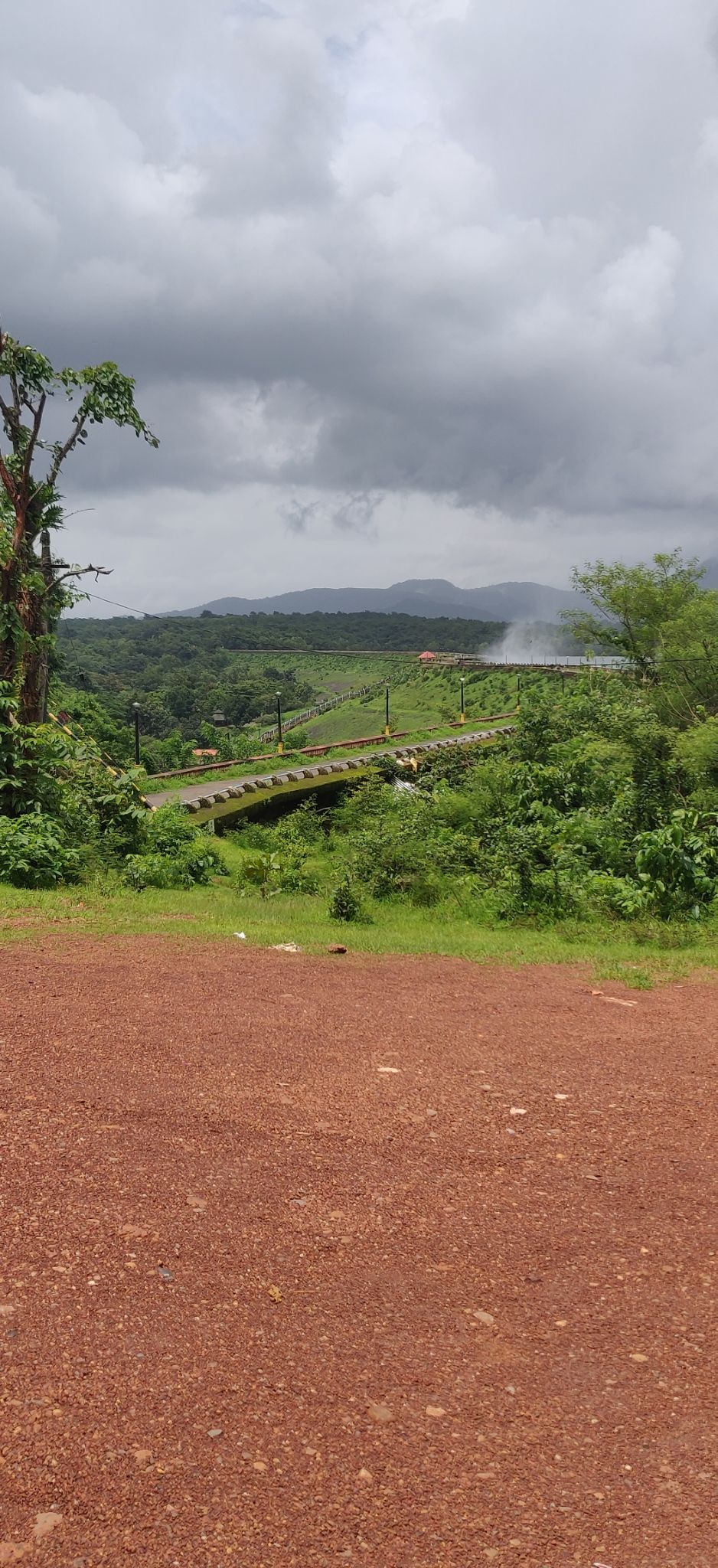 Goa is the home to my deity Mangeshi and hence we used to always visit it at least once a year! Visiting with parents always meant visit to the temples and visiting relatives and then maybe just hang out at beach sometime.
I saw a different Goa with my friends in 2014 and 2016 but I could explore an amazing Goa only with my office colleagues last year! I always wanted to show this kind of Goa to my hubby and that's when we decided on the road trip!
A road trip is so much fun with friends..exploring all your favourite places and wandering through the woods, witnessing the heavy rainfall,the mist and also the lush greenery.
We started from Mumbai and then went via Belgaum through the Chorla Ghat. The Chorla Ghat is a beauty in itself! The road is surrounded by so many lush green trees on both sides, it gives you a refreshing feeling. We kind of felt like we breathed fresh air after a very long time!
Our first stop was Benaulim. South Goa is so calm, serene yet so beautiful! We have always preferred South Goa over the happening party lover's North Goa!
We always knew we weren't the tourist kind and we have always explored something different every time we visited Goa. This time we wanted to show our friends this different side too and we are so elated that we accomplished it successfully!
Hidden Gem 1: Paul John Distillery
Did you ever know that there is a distillery in Goa?! Well yes, there is one and it's a fantastic place to visit!Take a stroll down an untrodden trail and unravel the mystery behind the making of single malt whiskies. Explore and experience the journey of the Paul John Single malts at this distillery which is spread across a sprawling large area. The international award-winning Indian whisky created by the tropical shores of Goa, has recently opened its doors to the public. You can traverse through their story at the Paul John visitor centre, the first of its kind in India. Witness the craft and process behind the making of Paul John single malts.
From mashing to distilling, decipher the unique process of making single malts. Understand the rare art of distilling in fine copper pot stills that were exclusively designed to ensure these whiskies owned tremendous and exquisite flavour,let the immense warehouses overwhelm you, as barrels tower over you in the on-ground warehouse, while rich aromas of fine whiskies waft up to you as you step down into the underground cellars. Did that make you wanna pack your bags and visit this place?!
Paul John whiskies have won many accolades and the distillery tour also has a tasting tour just like how vineyards have theirs. The tasting tour lets you try either three of their brands or five of them as per your choice. It's a must visit for all whisky lovers!
Hidden Gem 2: Salaulim Dam
This was one of the best finds of our trip. I happened to read about this place just a week before our trip and so knew we just had to see this place if we are in Goa!
The Salaulim Dam is located on the Salaulim River, a tributary of the Zuari River in Goa, India, is an integral component of the Salaulim Irrigation Project which envisages benefits of irrigation and drinking water supply.
The best time to visit this place is during the monsoon when the dam is full of water. The climate is beautiful too. The view of the dam is so picturesque with the beautiful cascade of water almost making it seem like a big hole which is sucking in all the water!
Besides these two places, just passing through the quaint Goan streets is so enchanting. The colourful Goan houses surrounded by trees have a different kind of charm. There is no need to go to Fontainhas to see the colourful french quarters. You will find these colours right in South Goa on the small streets right in the Goan houses where people reside!
South Goa just adds a different kind of soothing feeling, it gives you the calmness in the chaos that you have been seeking for so long!
We are beach bums and love going to the beaches too but a Goa without beaches is enthralling too! We loved it and hope you give it a try too!