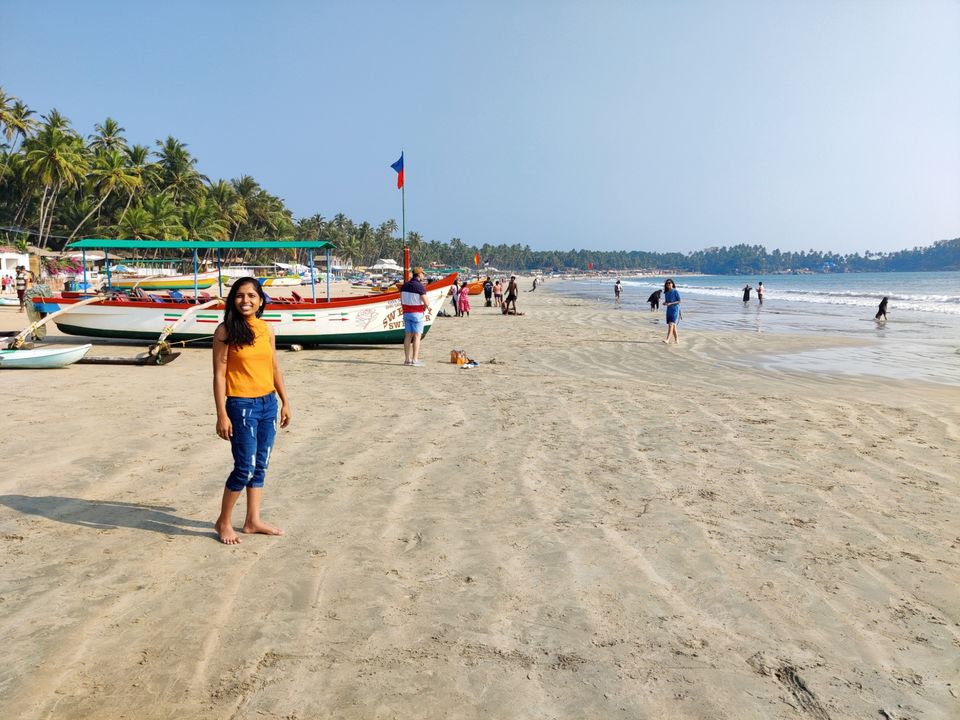 We travelled in group to goa which is a very small state in India also the most visited tourist place.
First we planned to visit only South part of Goa.
All the beautiful and peaceful beaches were on our itenary.
Day1: As planned we landed in margoa and took a private vehicle to palolem beach where we pre booked cottages beach side. Upon reaching there we checked in and got freshup ran to beach. Played in sands and salty water for hours untill sun sets. Had dinner on one of the beach shack. It was little expensive, but it's ok to spend once.
After lunch we went to Marbor beach which is 40 kms away from butterfly beach. It was a long drive on bikes in Goa, got to see all stunning hotels and small small lanes and French model houses, it was all together a different experience.
In marbor we did parasyling, bumper ride, jet skiing and banana ride for 2000 in package. If we go to goa should never miss water sports no matter how much fear to water or heights you might have. Because you will regret later if missed. By the time we reached palolem from marbor, it was 9pm. Had dinner on streets of Palolem, we found a good stall with burgers and wraps for very reasonable prices. The taste was also yum. Wandered on palolem streets for some time and went back to room.
On last day we went to north goa in hired private vehicle. First we went to Aguada fort. If you want to visit fort, need to book slots before reaching there. Fort was soo big, we couldn't cover whole place. It was soo sunny day. We clicked many pictures in all possible corners😋. On our way back from fort, we went for boating in Colva beach, there we saw old jail of Goa and also rare sight of Dolphins.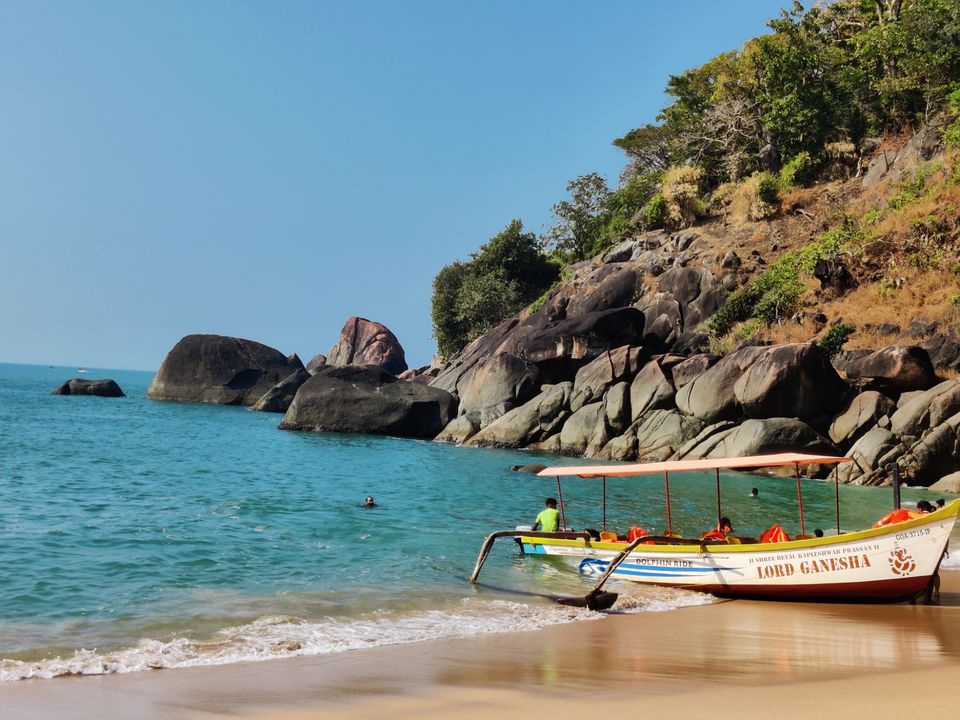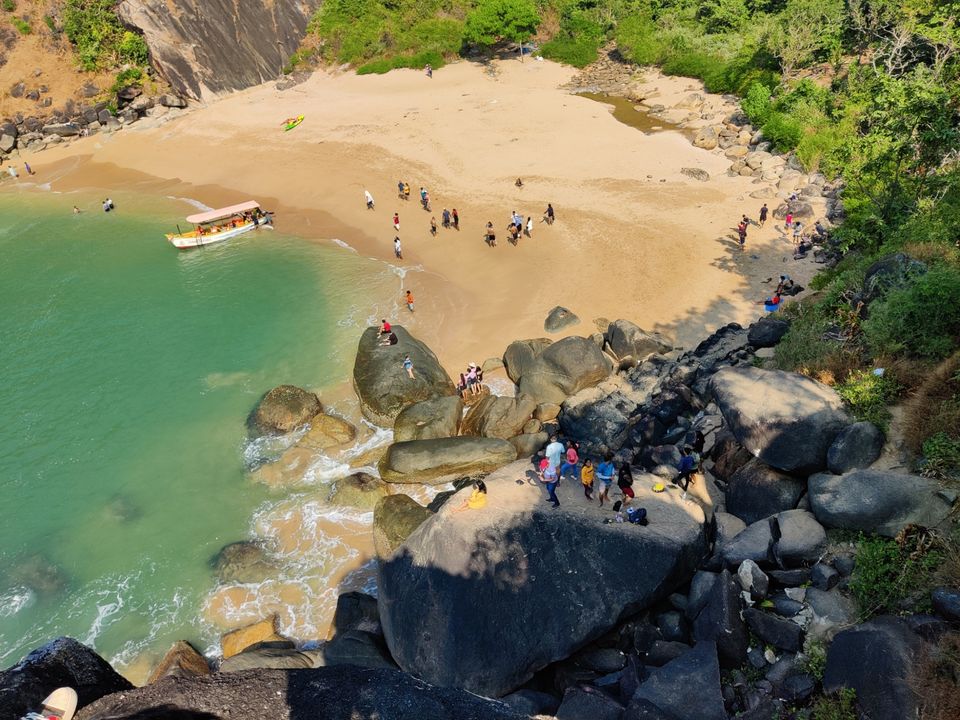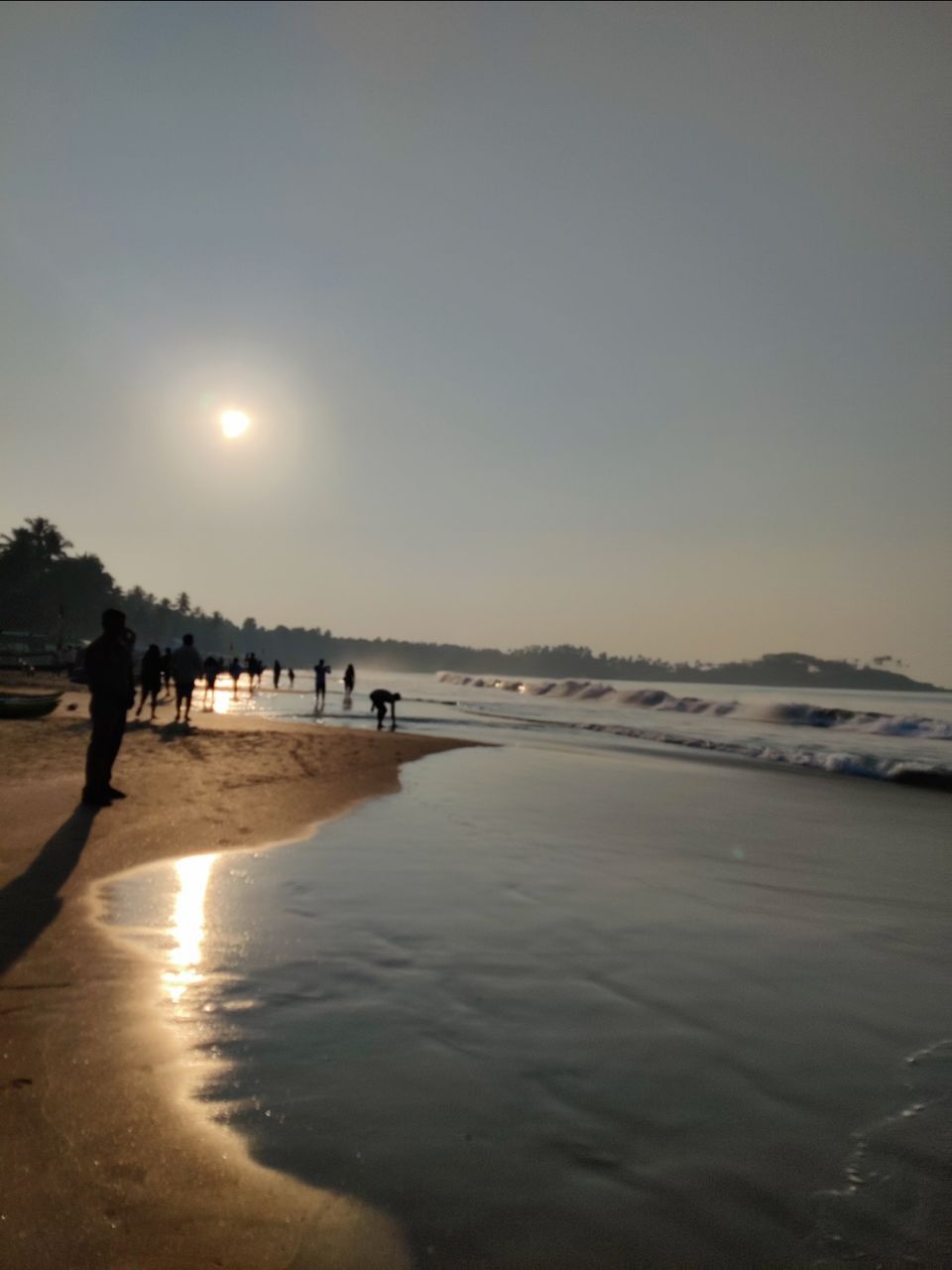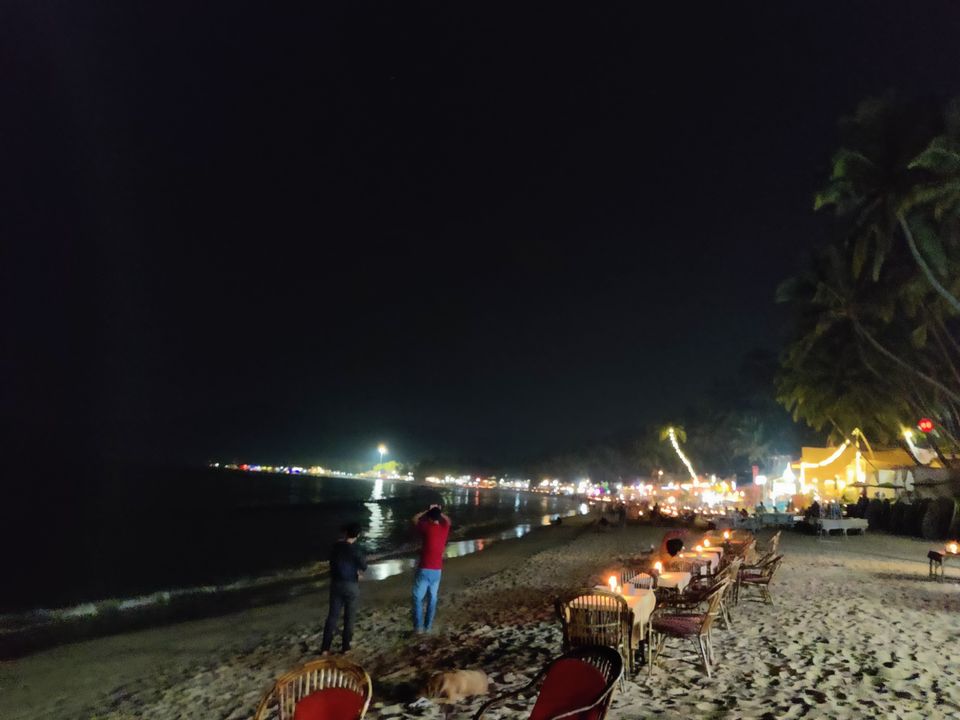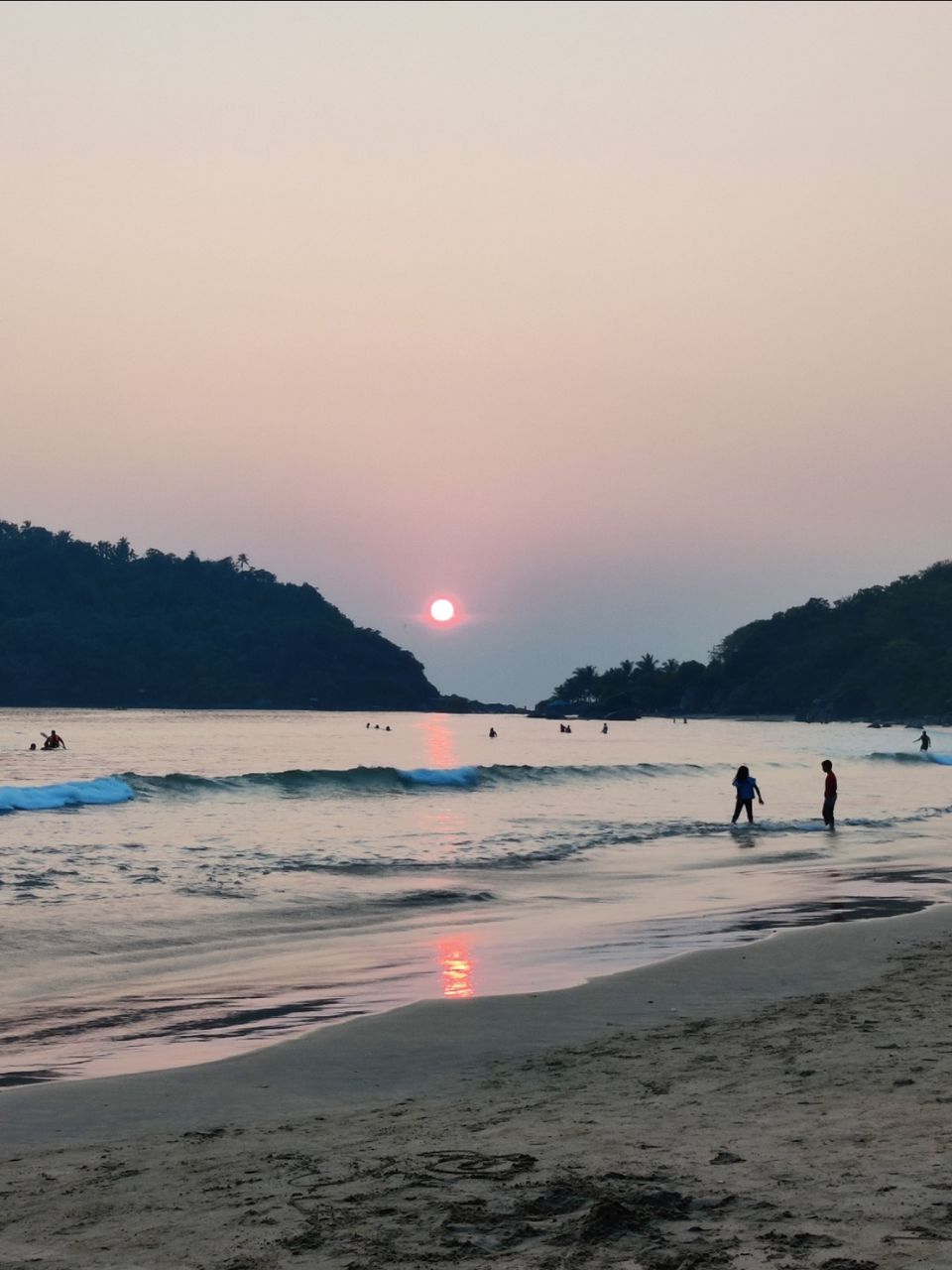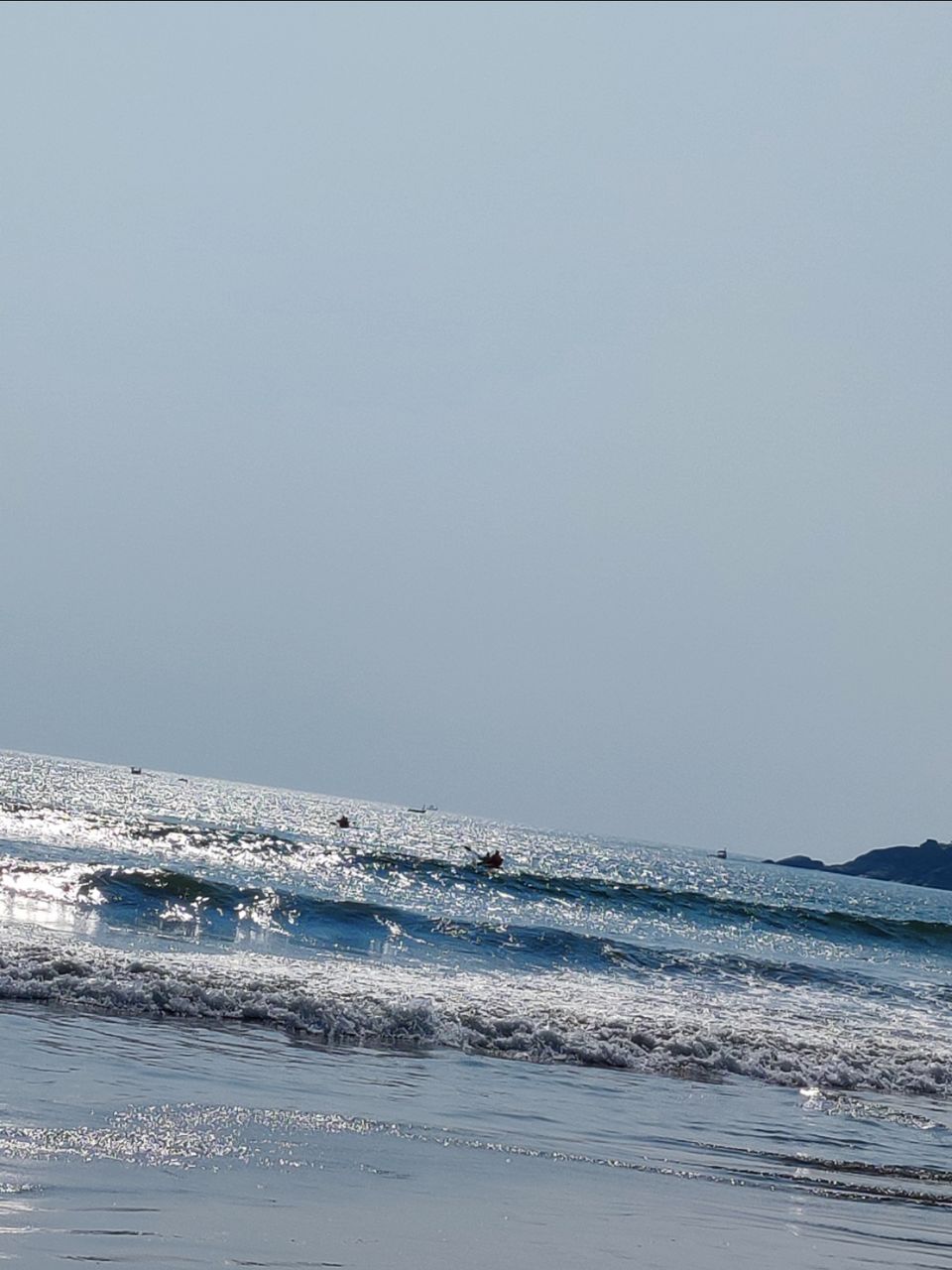 Got up early in the morning and went to beach, some of my friends were swimmer so they dived.
We hired bikes, it costed 400/ day without fuel.
On bikes we went to butterfly beach. It was near to palolem beach. We can drive upto nearest point of beach, but roads are little sloppy and rocky. There will a paid parking in the mid way, no need to stop there if you are going on a 2 wheeler. After parking we need to walk for 5 mins to reach beach. Its a very clean beach. We don't see much crowd also. On the sides we can find big rocks, if you want to have a good view( Picture 2) then I suggest you hike to top of those rocks through the trees on side corner.