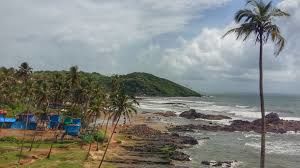 Monsoon in Goa is a love story, a passion play of earth and water, nature and herself. Goa is a beautiful state all year long, but in the monsoon she is breathtaking, a dramatic canvas of green fields and mossy jungle, raw foamy waves, opaque grey sky. After the crazy months of tourist season, nothing feels better than to change into our pajamas and hang out, engulfed in rain but dry inside, counting the mushrooms growing in the corners and between our toes.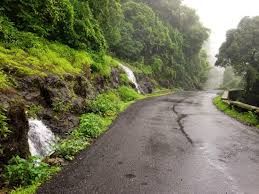 The fishermen have stowed their boats. Entire families are out in their fields, planting rice, sitting down together for a snack and chai from a thermos every now and then. Over worked taxi drivers and beach shack owners, now blissfully unemployed, hang out in their undershirts watching the days go by. There might be days and nights of endless rain, with no excuse needed to do nothing but be - play, eat, read, nap and cuddle.
It rains so much that you wonder if it is time to build an ark, and then, all at once, the rain will stop, and a shawl of shimmering diamonds will drape itself over the fields and the trees.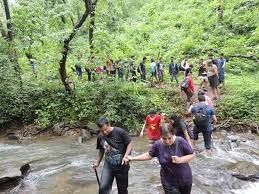 Traditionally, the monsoon has been the off season, a time of no tourists, a chance for everyone to chill, clean up, let peace reign again.  If you wish to come gently, to turn your face up to the rain with your tongue out to taste the clean sweet water, then come for a weekend with an attitude of a true adventurer. You might be indoors the entire time, or it might not rain once. In any event, you will be rewarded with alluring landscape, relatively cool weather, relaxed locals, few tourists and just enough places to eat and do things to keep yourself happy without the stress of having to choose from too many darned options.
Happy Travelling Buddy ! :)