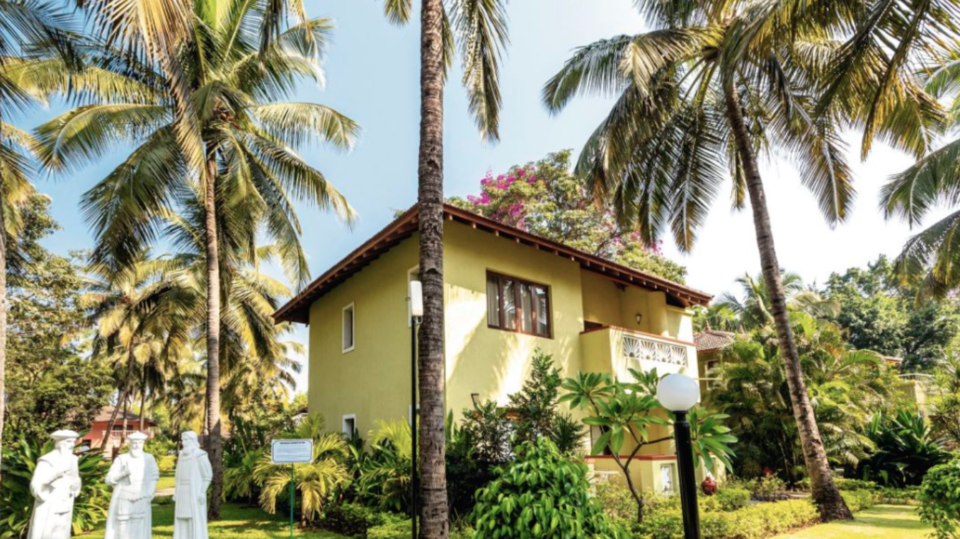 Life in landlocked cities can often get very mundane and confining. After a while you realise that in there, you have no avenue to go riding into the horizon and live life in completely relaxed abandon. I had a similar episode where I was tired of doing the bidding of the corporate lifestyle and wanted some time to unwind. Goa with the multitude of its beaches was naturally was one of my first choices where party and chill blend in an artfully crafted mix. Figuring out where to stay was one of the hardest of the decisions to make considering I had to decide what kind of an ambience I wanted around me. After some research I settled on Novotel Goa Dona Sylvia Resort and I am glad I made this choice.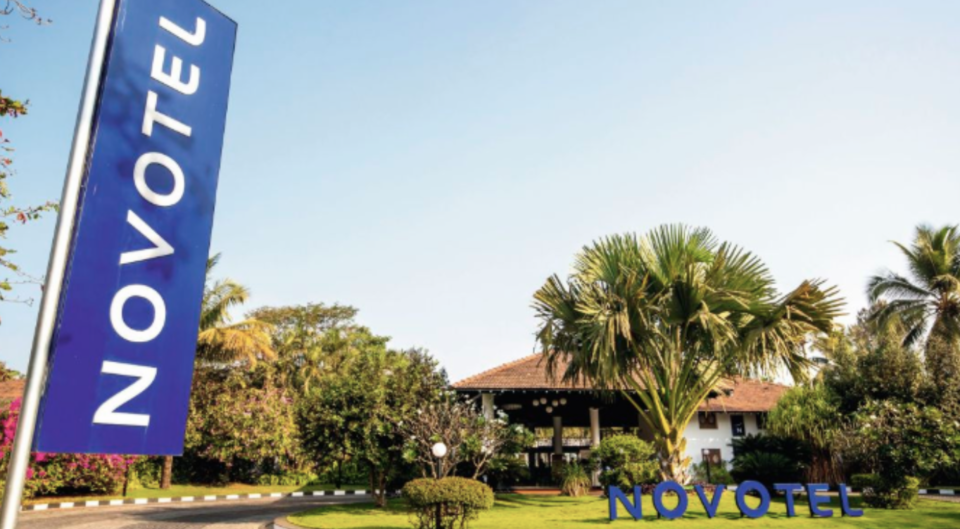 I was joined by my friend Sanjna who was on a similar search for some peace and is a forever fan of beaches. This hotel was one of the perfect destinations for her because on the shores of Cavelossim beach lies this resort of vibrance, luxury and elegance. The first thing that I noticed when I walked into the resort was the pool which lies right next to the lobby. Walking past it, I longed for a dip into the crystal blue waters which had a slight effect of wave to it. However, I had to drop off my luggage into my room and meet my friend Sanjna who had landed and reached 3 hours before I did.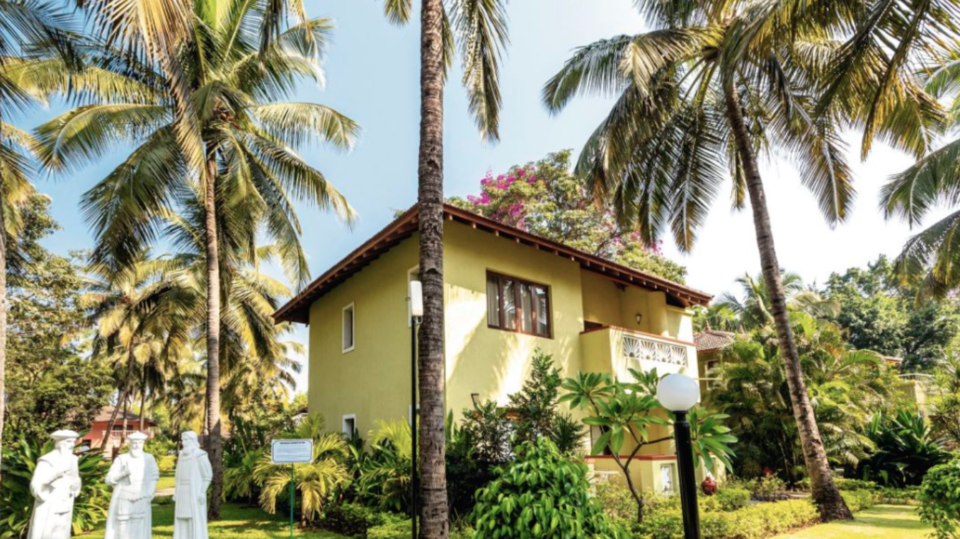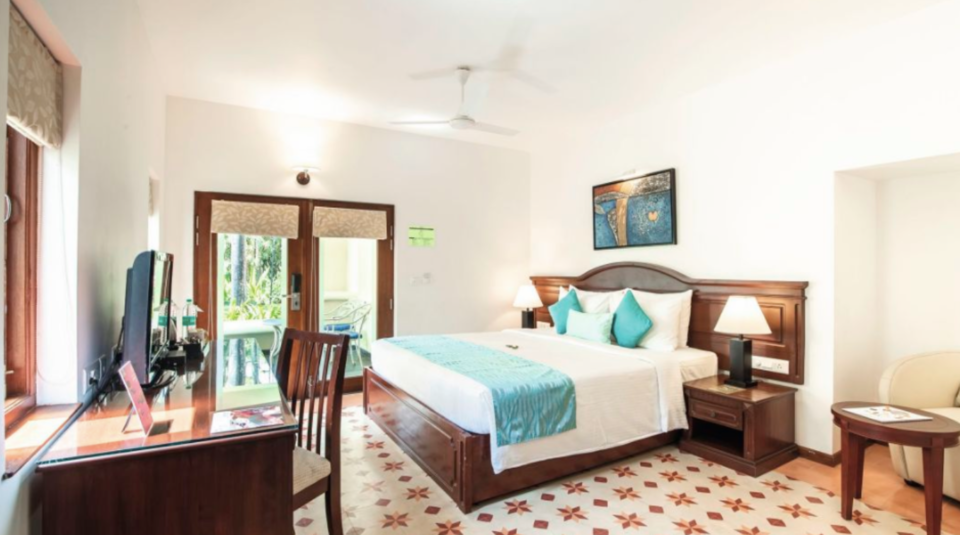 Our paradise -
Our room was our home for the next two days and I must say I very much looked forward to living in it the moment I set my foot in. A giant window allowed light to stream into the room illuminating the beach themed room in pale yellow and blue room in a soft light. It was complete with a desk, a giant snowhite bed and an array of interesting beverages and welcome snacks. As I said, Sanjna who had reached before me had already helped herself to some of the wine in the room and I joined her by the seating space beside the windowsill and watched the sunset into the horizon. It was our sanctuary - the space we collapsed after a long exhausting night of partying and ordered midnight pasta into.
How we found our own little piece of heaven -
Cavelossim Beach was our place of solace and happiness. It is a place where we started and ended our days with. The hotel had a stretch of palm trees which lined our walk from our room to the beach. The crashing sea waves going on and on over the horizon was a sight for the hungry eyes who constantly look for peace within the chaos of life. There are very few properties which lie bang at the opening of a beach and Novotel Goa Dona Sylvia Resort's location gave us the opportunity to relax and take in the serenity of the shores without having to crowd into the overly stuffed beaches of Goa.
Things we did to feel like we are 5 years old again -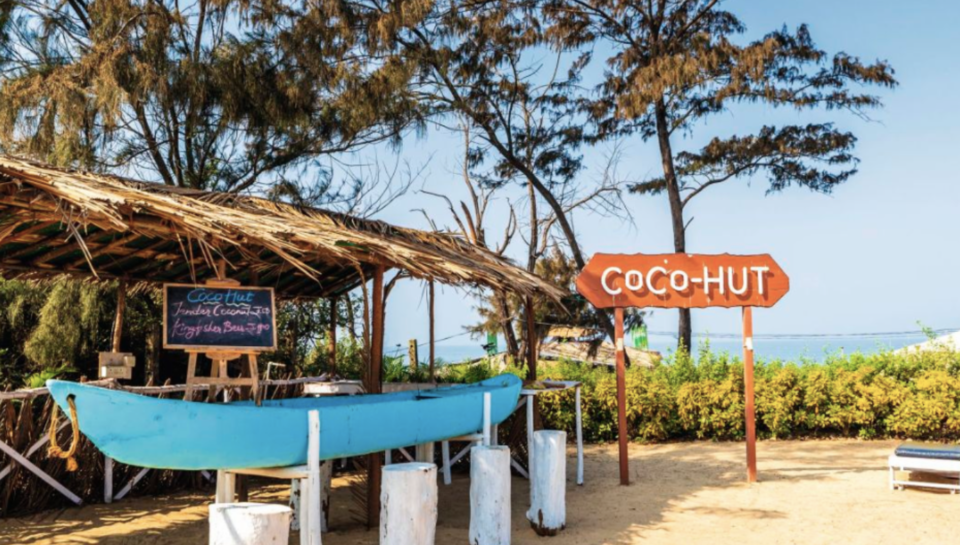 It has been a while since I picked up a glass jar to paint a scenery on it, I was good at art but in the bustle of everyday life I had forgotten what being a part of small joys like these felt like. Sanjna on the other hand got busy in composing music - scribbling untidily across the music sheet. I painted her jeans yellow while she wasn't looking and then you know it was an evening of fun which ended with us trying to scrub the jean clean with detergent. Other than that we joined a football match and blew soap bubbles at the shores of the sea. Novotel Goa Dona Sylvia Resort had an amazing itinerary and there was no time of the day where I had to actively decide and think about what I should be doing, the place just did it for me.
My way of feeling ready to face life again -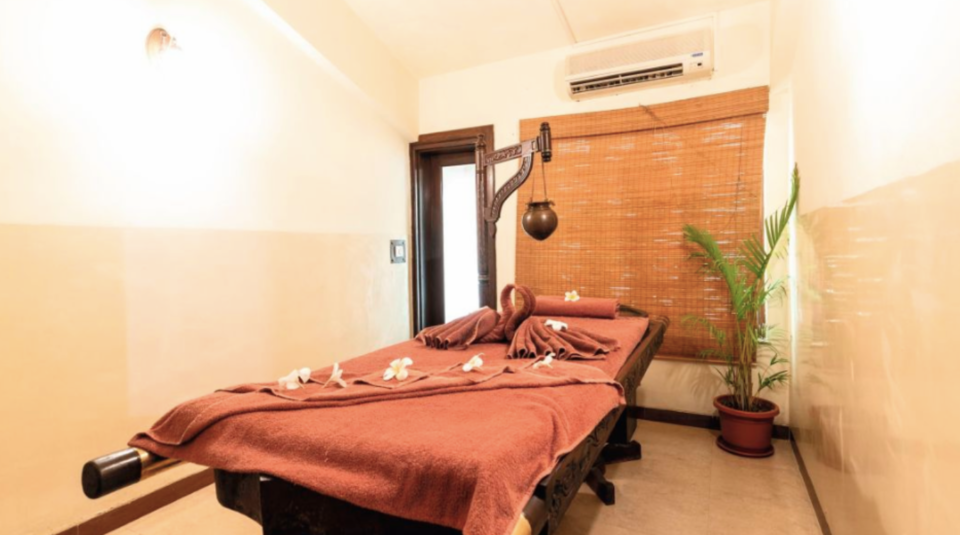 The everyday life and bustle hardly ever gave me sometime to rejuvenate and indulge into selfcare. The Spa at Novotel Goa Dona Sylvia Resort was my space of luxury and revitalisation. There are many options of therapies that you could choose from and all of them are artfully orchestrated to give you the feeling that you are a royal receiving your personal therapies in your kingdom. This spa has the option of opting for a Shirodhara - a treatment which is very rarely offered at other spas.
How I rejuvenated by hitting the pool -
The laps at the pool which I could not take as soon as I came in, were compensated for right the next day where my morning began with a series of laps and then was accompanied by a huge breakfast. The crystal blue of the pool soothed my mind and I wanted to stay in it till the day end but yes I could not do that as the hotel had other plans that I wanted to be a part of like the Lawn tennis match amongst other things. However, I came back and took another dip and lounged by the pool where I felt my soul rejuvenate.
Tips to stay here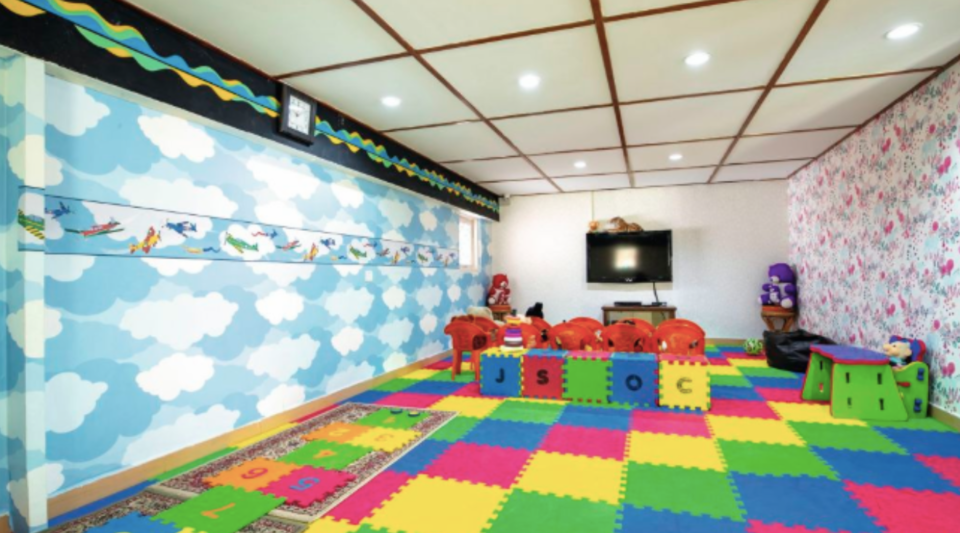 Clothes you need to pack - It is friendly for all types of clothing. However, it is near the beach so go for shorts, cute sundresses, crop tops. Absolutely do not forget your swimsuit. This place is bikini friendly and one of the few beaches where you will not feel conscious at all.
Person to go with - partner vs family
This place has an ambience perfect for both family and your romantic partner. It is all about having a good time and Novotel Goa Dona Sylvia Resort sure allows you that. You can chill with your romantic partner by the pool and stroll by the beach. With your family, you can cycle around the property and get going with paragliding.
Activities which are a must try -
All the activities are highly recommended. They have parasailing by the beach, everyday there are new activities. I suggest that you dive into as many as you can and just make the most out of your time here.
How to reach here?
Take a taxi from Goa airport and reach here directly.
Cost
The room costs around 9000INR inclusive of breakfast but you should contact the hotel for more details.
How to book
What are you waiting for, book your room now! Just use this link to go on their website.
https://www.google.com/url?sa=t&rct=j&q=&esrc=s&source=web&cd=1&cad=rja&uact=8&ved=2ahUKEwjujKv5i__iAhXZUn0KHbKpD5AQFjAAegQIARAC&url=https%3A%2F%2Fwww.accorhotels.com%2Fgb%2Fhotel-A6P4-novotel-goa-dona-sylvia-resort%2Findex.shtml&usg=AOvVaw3X3nfyX3hS_FObQsxO0CLO