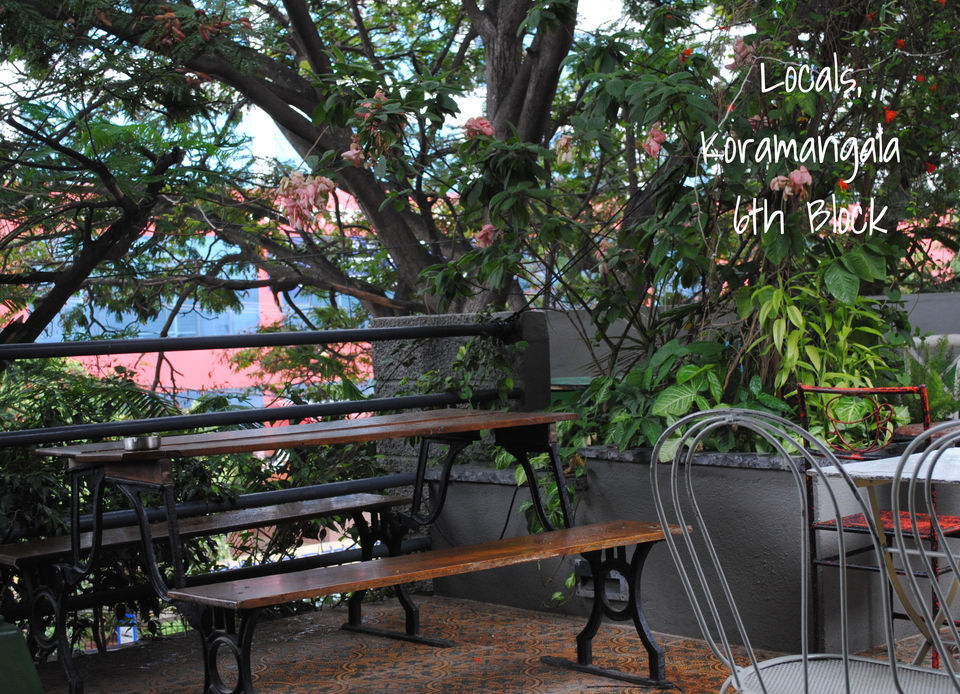 "The Locals Terrace Brewery" is one of a kind cafe, hangout to experience lip smacking good food.Located on the top of Jimi's Cafe Koramangala 6th block, this place has to offer some of the finest food and liquor on their menu.
You would be sitting amidst plants and trees grown naturally and the place makes you feel comfortable with antique benches and chairs which reminds you of some major chill out spots in Goa.
The staff is friendly and the place is maintained clean including the washrooms.
Food is yum yum let it be the starters or the main coarse, this place has it all..They have drooling choices of different Pizzas, Burgers etc which are so good.A must try would be "The Local Wings" which is a treat to your taste buds.
Must try if your a foodaholic! :)