This was my first trip with college friends. Like any other Goa plan which gets cancelled and the day when it actually happens we feel it like a dream not reality, the same happened with us.
3 excited souls were set for the little Goa adventure.
We checked in late afternoon in our hotel.
Got all dolled up , bargained to get cheapest cab on rent and then were all set to explore.
Listening to travel songs, enjoying Goa roads and talking about the things happening in our lives we reached palolem beach. The drive to palolem beach is very scenic. It offers you narrow roads surrounded by trees. Such a treat to the eyes.
As soon as we reached we took the boat ride and saw the beautiful sunset♥️. It was the one of the most beautiful sunset I have seen this date.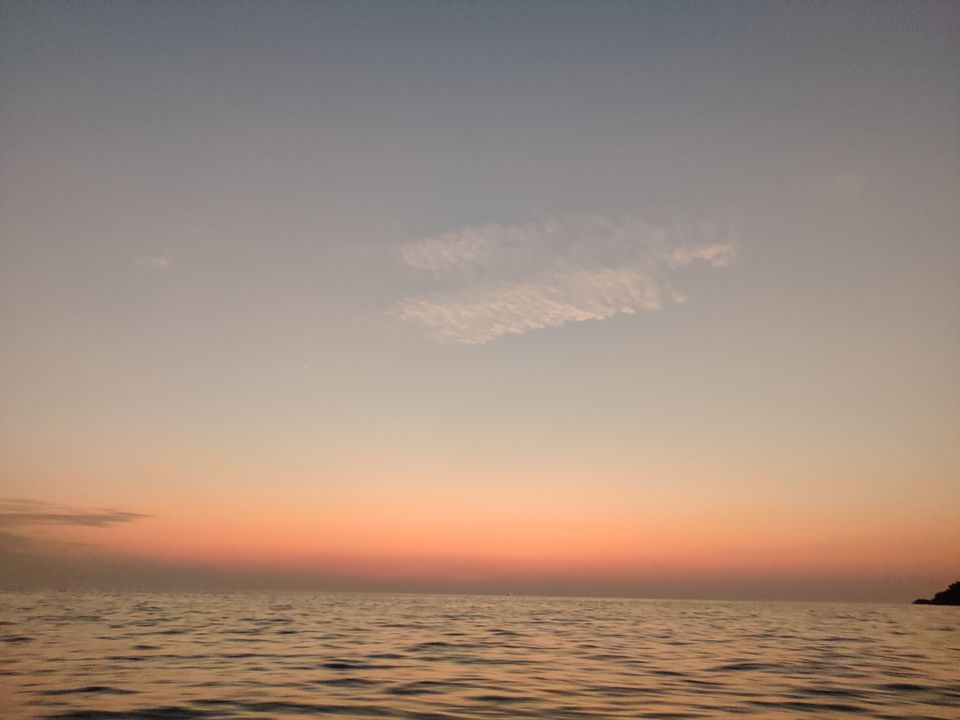 The boat ride took us too butterfly beach, honeymoon island , monkey island. We also saw couple of dolphins.
It was already dark when we got out of the boat and we felt the rats jumping in our stomach. We were that hungry. Rushed to Little Italy to have the best pizza and beer . Then we took the small stroll on the beach to get the beach feels and hear the sound of the waves.
The journey towards our villa was no less than the adventure. Roads were dark and it was a long ghat drive. We were feeling scared and excited both. We breathe a sigh of relief when we reached our villa where we can have our own time .
Today we were excited to get all beachy😂.
We headed out to colva beach where my friends wanted to do parasailing. All I wanted was to sit and enjoy the sun and get all tanned. Well so they went on there adventure and I was set for mine. I took the stroll on the beach and then had a beer looking at the beach and enjoying the waves.
Colva also has flea market where we get all the Goa souvenir. We shopped some and also fed ourselves with good Goan food.
Then we headed to Cola beach.
The ride to cola beach was so thrilling. Cola beach is one of the best beach we have visited till date. But the road to cola beach is not that great. You need to off-road which was little scaring for us but after all the adventure of reaching there when we saw the beach , we felt everything was worth all the effort.
The beach offers a very scenic view. It is little secluded. It has lagoon which is surrounded by coconut trees. Also one can stay in beach huts .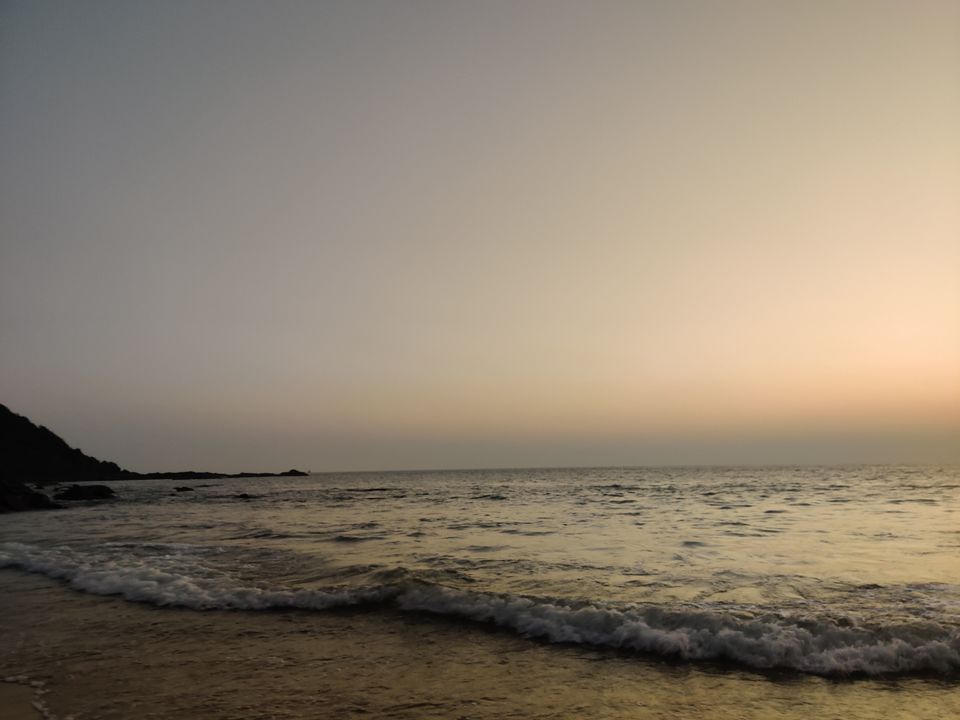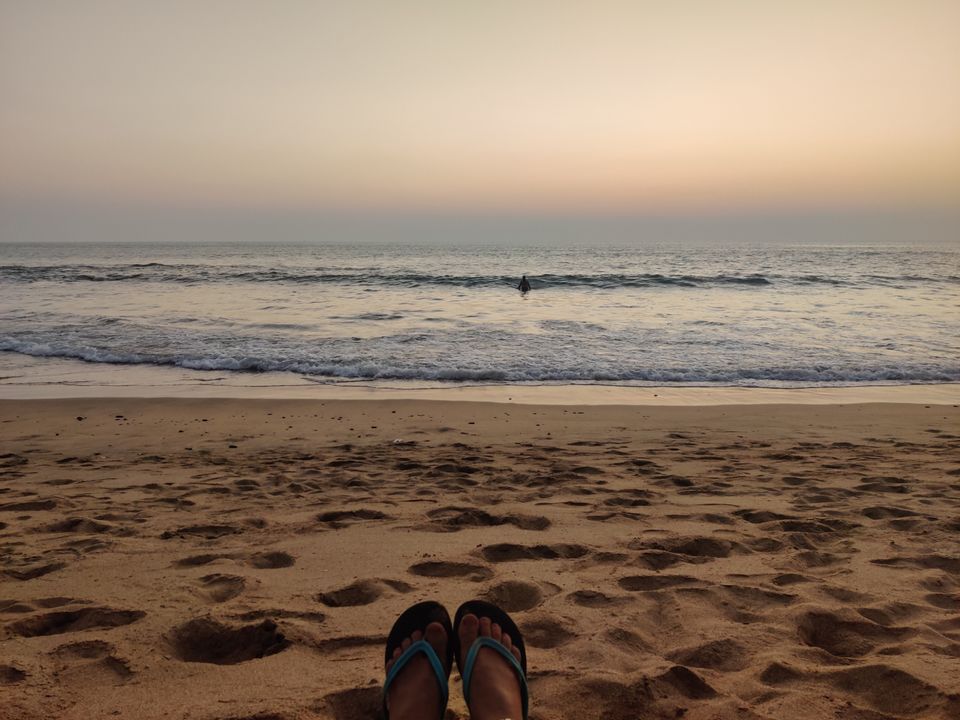 We watched the sunset in cola beach and started our journey back to villa.
We were in the mood to chill since it was last day in Goa.
In our night pajama we went to fatrade beach. The beach was clean. We got all drenched and enjoyed ourselves soaking in water.
After that we checked out from our hotel. We still had some time left so we went to Varca beach which also was nothing less than calm. We enjoyed our mocktails and bid good bye to Goa.