We have been to some of the most beautiful beaches in Santorini, Mykonos, Kerala, Pondicherry but nothing can match the charm of sunbathed Goa beaches. Like every tourist, we get pulled towards the nightlife, water-sports, beach shacks and the delicious seafood in Goa. This party capital of India has something more to offer in every visit. We have explored the North Goa party places, Panjim, UNESCO world heritage sites and the spice plantations but nothing can beat the classic South Goa beaches.
Benaulim, Bogmalo, Butterfly, Cavelossim, Colva, Majorda, Varca, Palolem, Patnem are some of the popular beaches in South Goa. Benaulim and Colva beaches are popular for water sports, Palolem for beautiful sunsets, Cavelossim for Fisherman's Wharf restaurant, Majorda for finger licking Goan food and butterfly beach obviously for exotic butterflies and gold fishes. Every South Goan beach has something unique to offer, and as a traveler we always look forward to new experiences.
We have been to Goa five times in the last 3 years and still look forward to at least one Goa trip every year. We prefer the serene and quite South Goa beaches over the popular nightlife at North Goa beaches. Here are the reasons:
Beautiful roads - Get mystified by the beauty of the South Goa roads. The narrow curly roads with the gentle elevation and colorful Portuguese style houses/ coconut trees on both sides makes the road trip an unforgettable experience. You come across beautiful lakes and unloved and abandoned cruise ships every now and then. South Goan roads are one of those beautiful roads where you get down and do photography everywhere. The roads are less crowded and you have very little chance of getting stuck in a traffic jam even during tourist seasons.
When we visited Cavelossim beach, we went to Fisherman's Wharf restaurant. It may be far from the Cavelossim beach entry point but it is definitely worth a visit. It is one of the best restaurants for lunch when you are in Goa. It is a quiet place overlooking the river Sal. The restaurant decor has the Goan feel - Boats, nets and the Goan house designs. Calm and serene lake by the side, this Goan restaurant serves absolutely delicious food. There were six of us, and we tried more than 15 dishes including masala fried prawns, crispy chicken, Chicken Yakitori, tandoori malai mushroom and Rawa Fried Kingfish in starters, Goan fish curry with rice in main course and Fisherman Wharf's traditional Apple pie and chocolate cake for desserts. I would recommend you to try the Rawa Fried Kingfish, apple pie and Goan fish curry - simply divine!
Adventure Sports - Cosmopolitan crowd, amazing shacks and clean beaches complimented by water sports is what makes South Goa beaches a perfect holiday destination. Try adventure sports like Jet Ski, banana ride, bumper ride, parasailing, boat ride, dolphin trips, scuba diving, snorkeling and many more.
Luxurious Resorts - South Goa offers a plethora of high-end beach facing resorts, villas and hotels. Those looking for a local beach away from the crowd can book a luxurious beach-side stay in South Goa. When we went to Goa in January 2017, we booked a beautiful 3BHK Villa in Dabolim. It was one of the most luxurious home-stays I have experienced so far - cozy interiors and sea facing balcony with a swimming pool. A similar villa stay might cost twice the price in North Goa. You can get luxurious beach stays under budget in South Goa. If you prefer travelling to Goa on budget and still want to experience luxury, then South Goa is the place for you.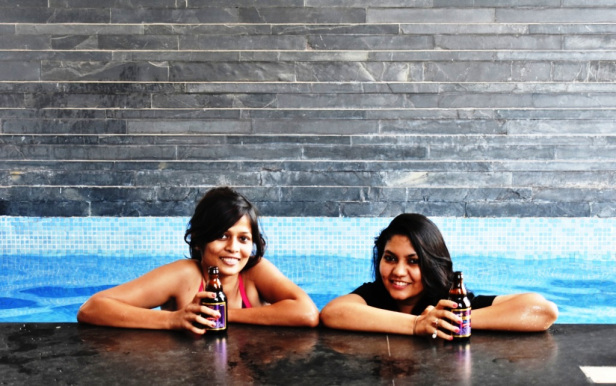 Serene -The South Goa beaches are clean with a long stretch of shallow water. These beautiful beaches pictured against coconut groves and blue skies are a sight to behold. You can go for an early morning walk to watch the sunrise. Relax on the folding beach chair, read a book, drink beer and be yourself. For a laid-back and relaxed holiday, go to South Goa.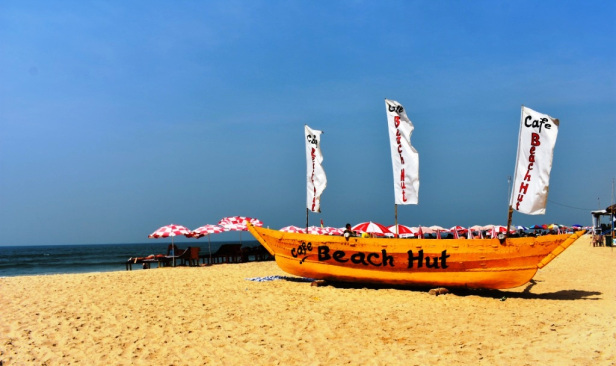 Delicious food at beach Shacks - A chicken Biryani is incomplete without a raita and onion ring salad. Try asking for a complimentary raita or salad in North Goa beach shacks and they will flatly refuse. Most of these genuine foodie demands are taken care of on the South Goan beach shack. In South Goa, the restaurant staff ensures that the customers are happy.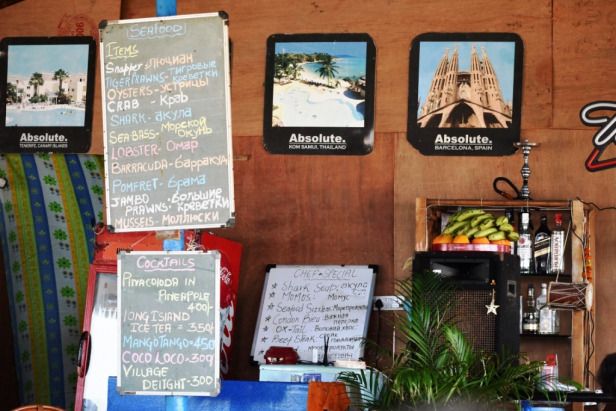 Alone time - North Goa beaches are always heavily crowded especially from October to February. South Goa beaches don't get too crowded with tourists and there are very few hawkers disturbing you while you are relaxing on the beach.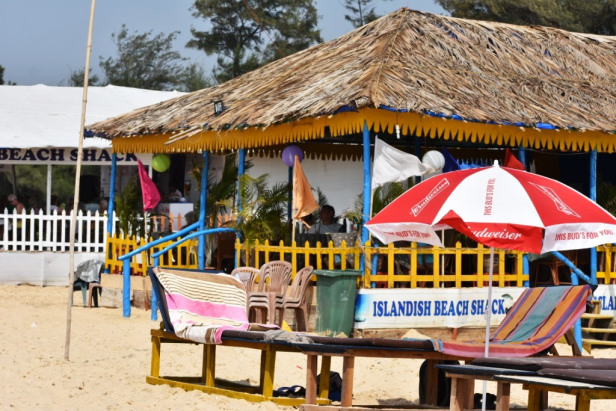 This post was originally published on Happily Tanned.
Frequent Searches Leading To This Page:-
Best Tour Packages for Goa, Goa Tour Package for Couple, Best Travel Packages for Goa, Best Goa Trip Packages, Goa Holiday Tour Packages, Top Goa Packages for Family, Goa Honeymoon Packages from Delhi