It would be unfair to say that guys don't dream about their wedding, yes they don't do it like most girls do, dreaming of their dress as they walk the isle or the perfect backdrop for the event. Whereas we guys, every time we see an image of an exotic location it straight away goes into our honeymoon bookmarks, most of us have that list. And on top of my bookmarks was the island of Santorini and I did manage to go there on my honeymoon. I am all for backpacking and budget travel, but Santorini is one place I would ask anyone to go only if they're willing to splurge. If you want to feel like a royalty during your honeymoon in Santorini then here some tips for you.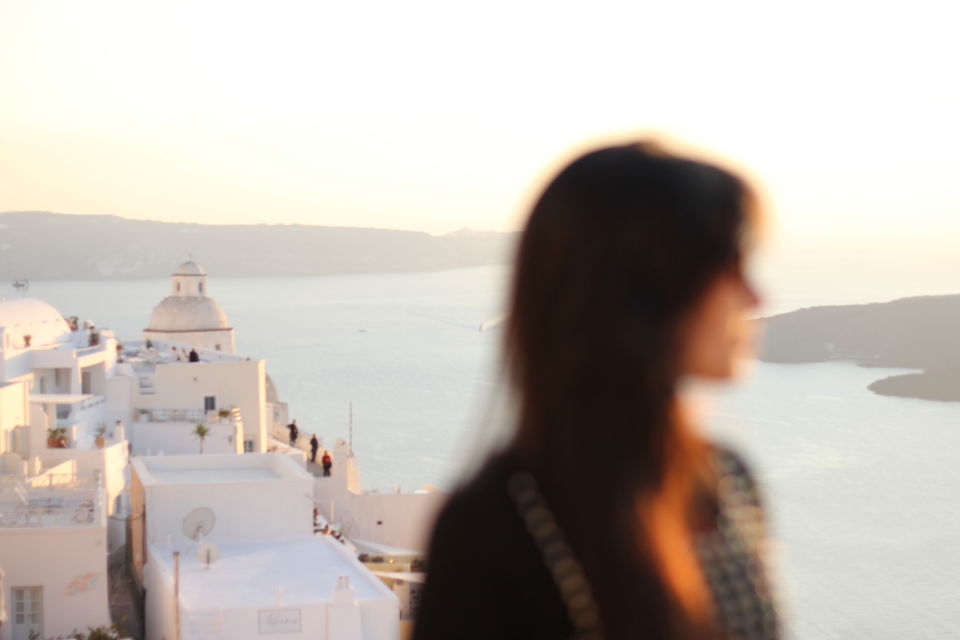 Where to stay?
Santorini is a big island mostly settled around the coast, the most popular districts are Fira, Oia, Kamari, Imerovigli and Akrotiri. There are plenty of accommodation options in all the districts. Fira is the biggest and most popular one among the tourists. The views from Fira are spectacular, but it's Oia where the crowds gather for the sunsets. Though it's a little more expensive to stay in Fira in comparison other areas, a similar accommodation in Oia will cost less, but still if you can you should stay in Fira. You can always take a bus or hike to Oia to see the sunset.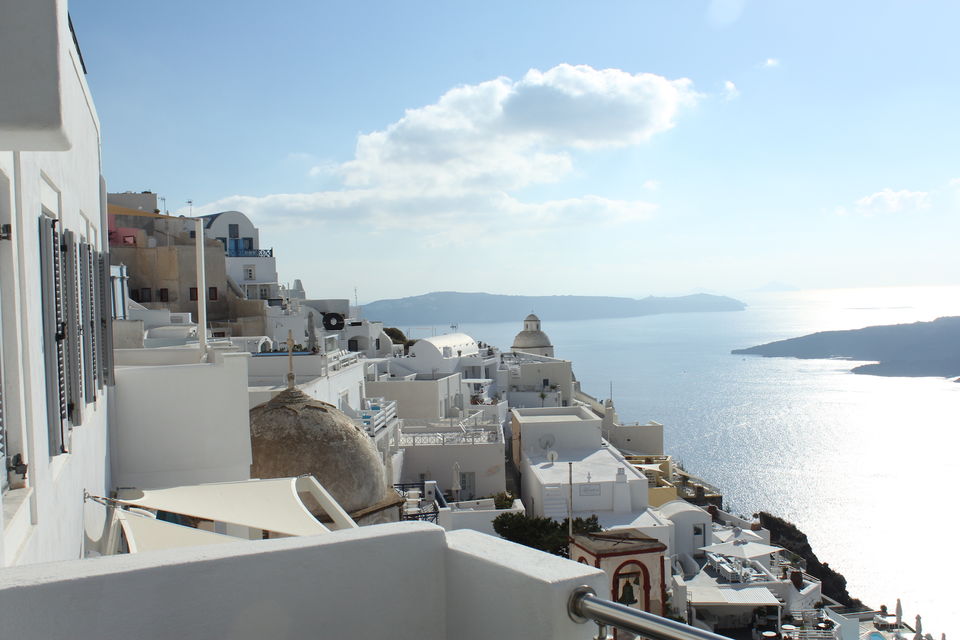 How to choose an accommodation?
It's beyond debate that if you're going to stay in Santorini it going to be a sea facing cave style villa with it's own outdoor Jacuzzi. Finding such a place is not rocket science, but there is one very important thing you can't ignore. You must find a room that offers you the maximum privacy, as the rooms are constructed down the slope, most of the time people living under your room have to pass through your room, that is a real buzz kill.
When you like a hotel, go to tripadvisor and read all reviews thoroughly, hidden in them will be very useful advice on which rooms are best. Also make sure that your accommodation includes in room breakfast, because this is what Santorini breakfasts look like.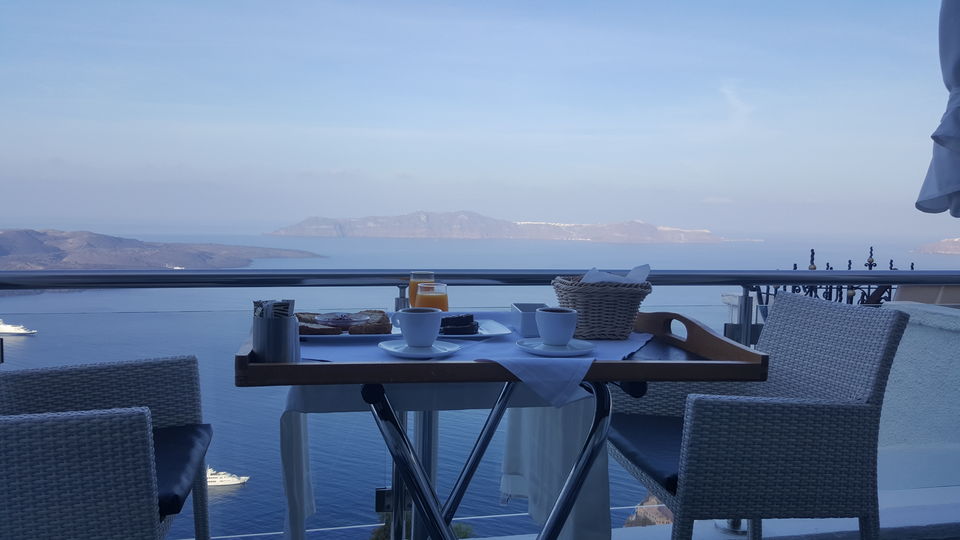 What to eat and drink ?
You're in Greece, so don't have to worry about the taste, it's just he location you've to choose for. Fira has it all, from high end restaurants with amazing views to Gyro pita shops serving the best tzatziki you'll ever have. Also stock up on the Vinsanto wine, it's a local wine of Santorini which is sweet in taste, it is the tastiest alcohol you'll ever get to taste. There are also some really good gelato store in Fira.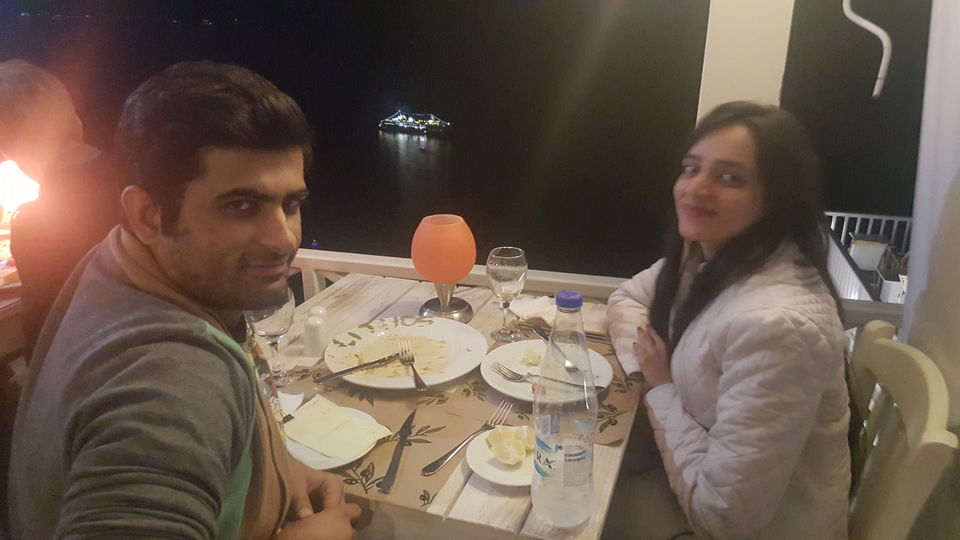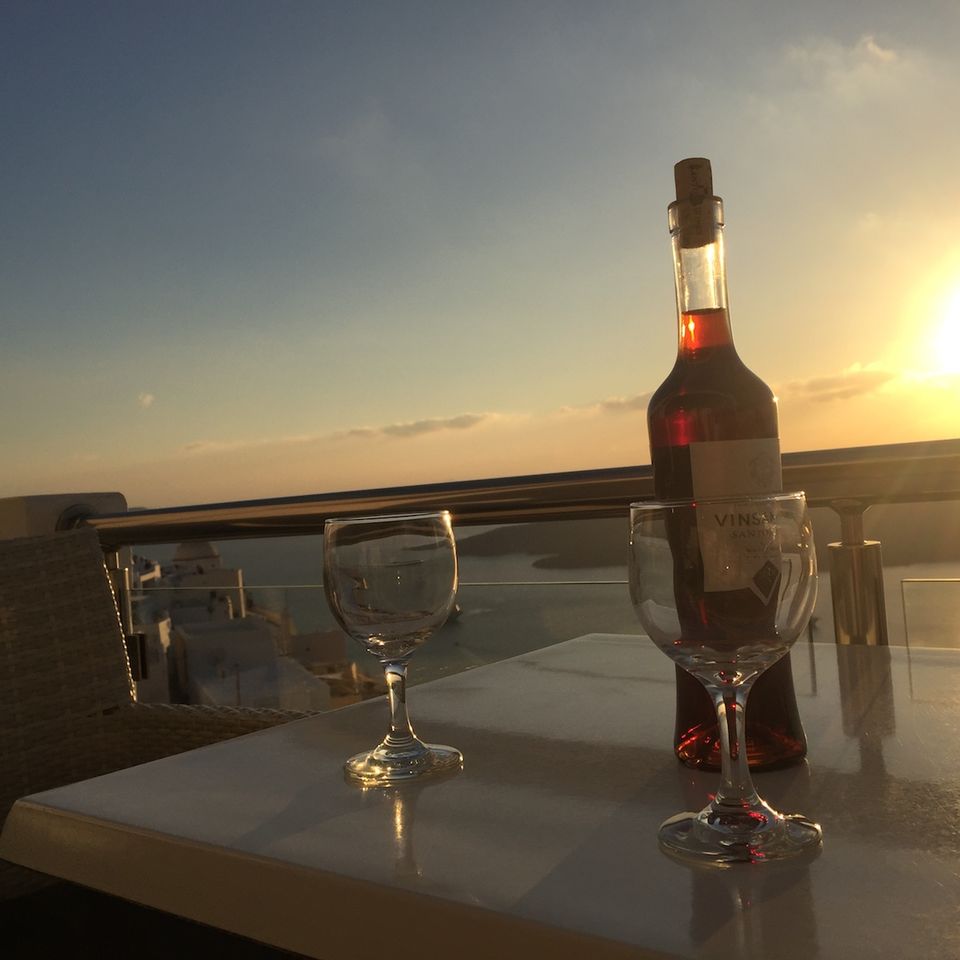 Where to shop?
Santorini has little to offer when it comes to shopping, but it does have some designer stores that you must check out. Follie Follie is one store you must check out.