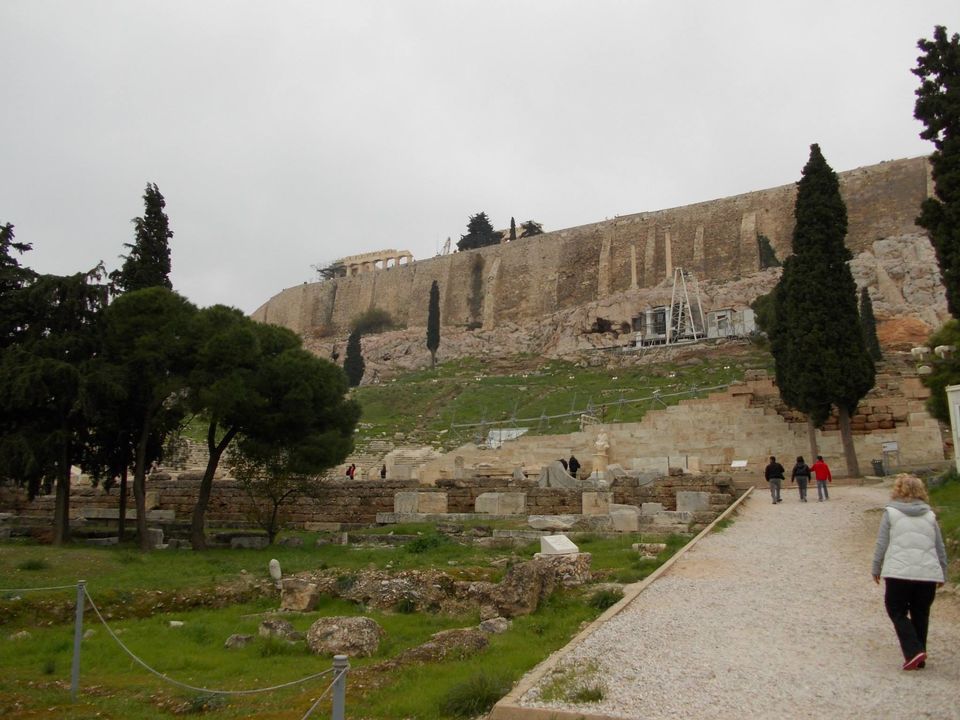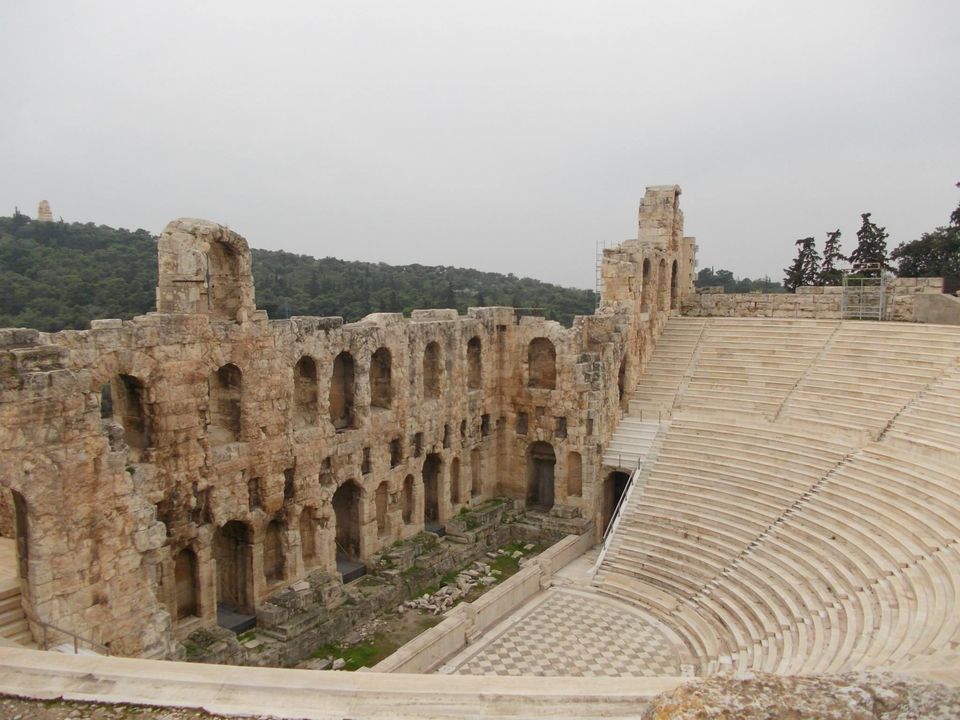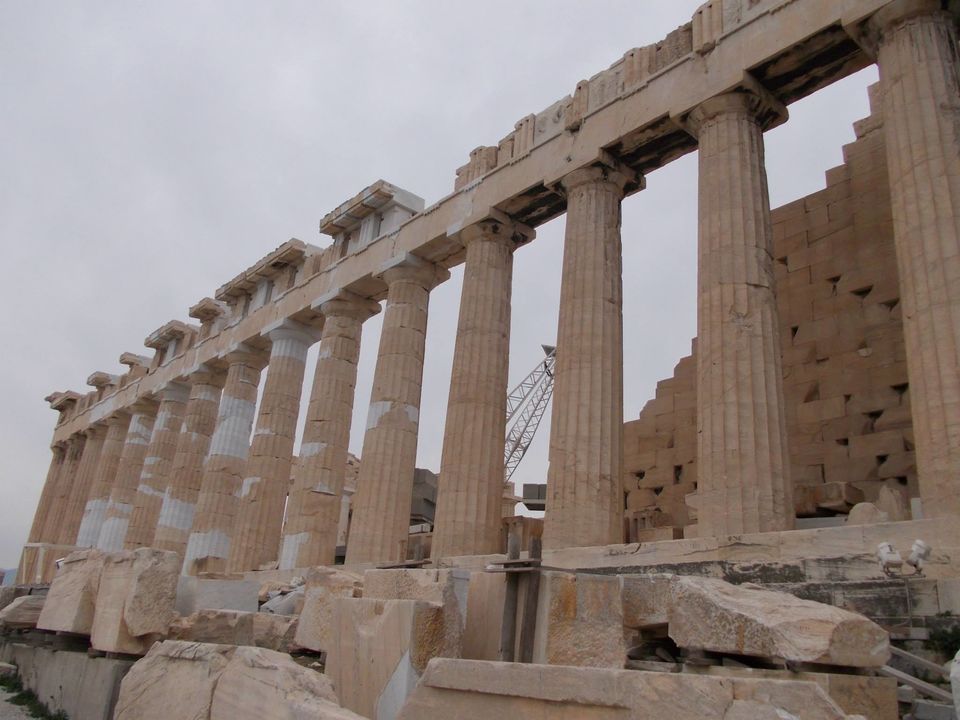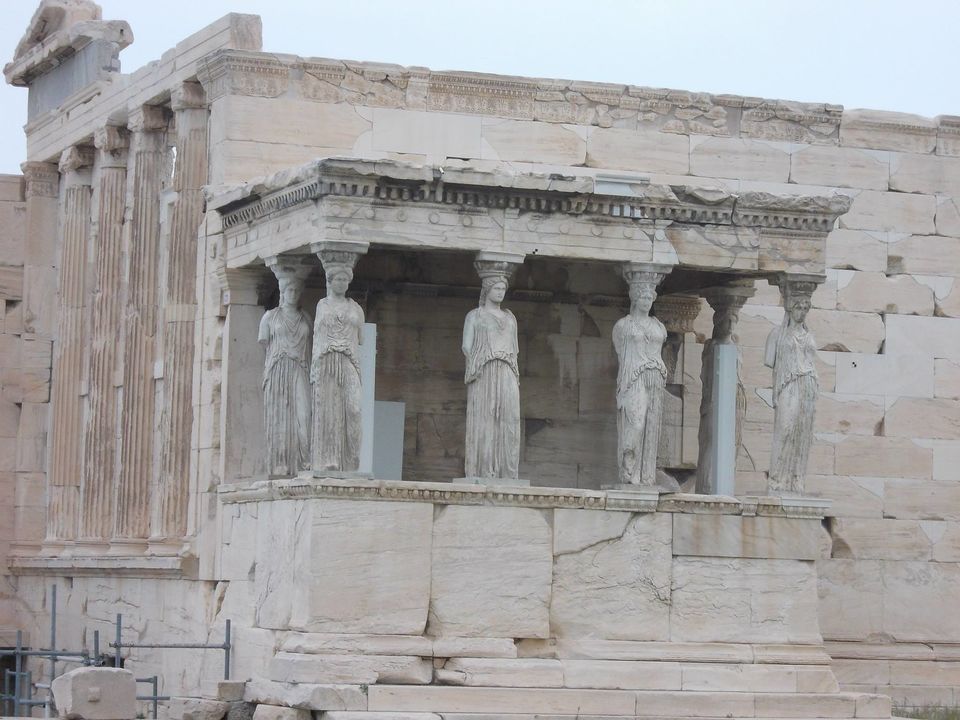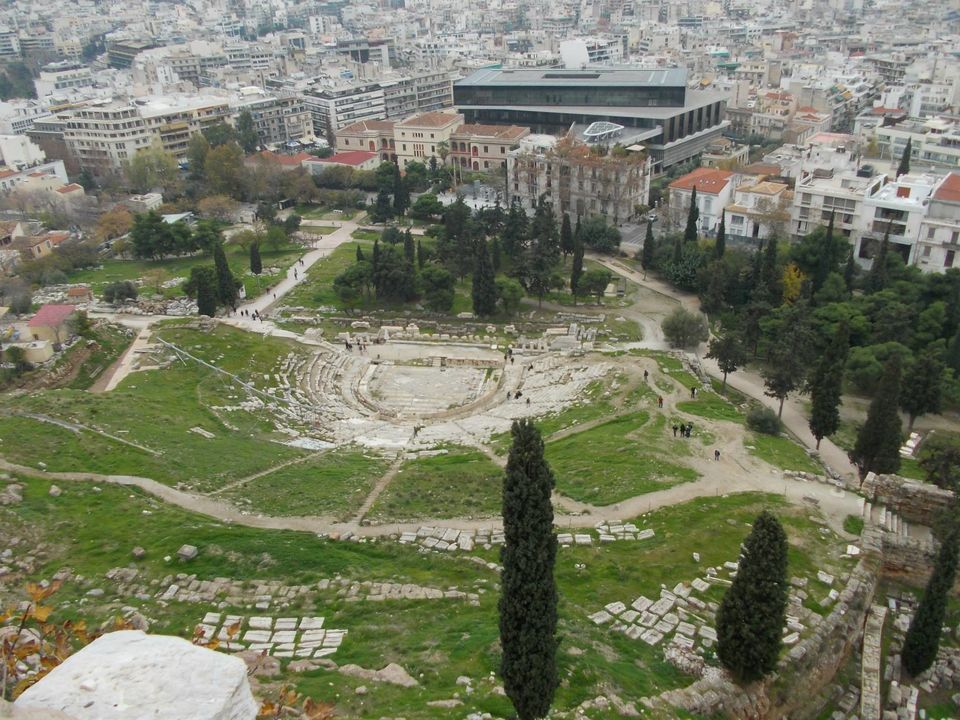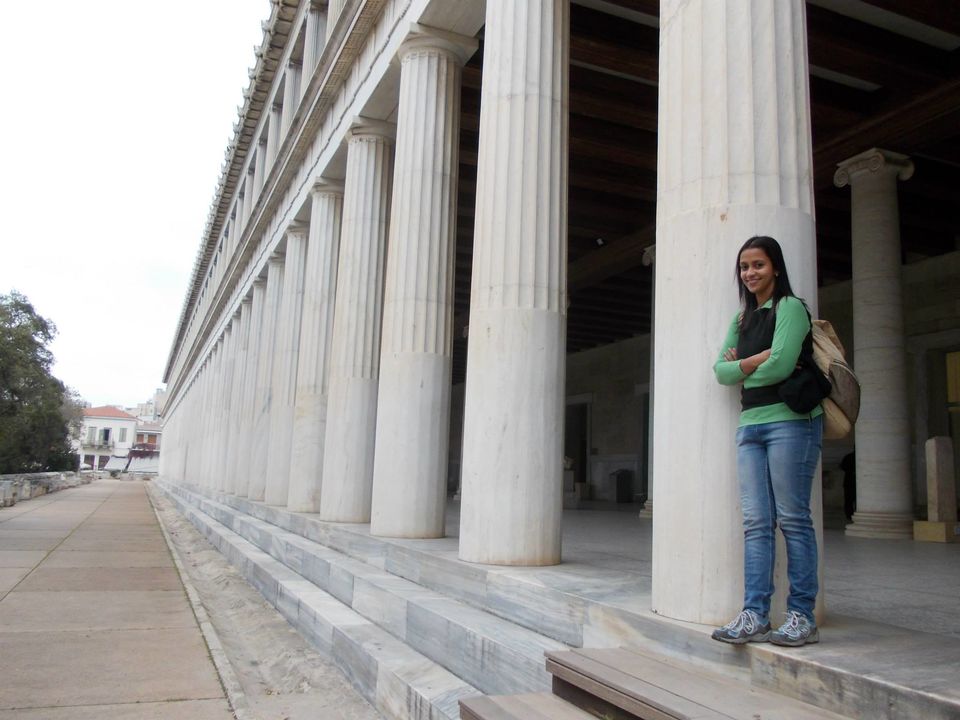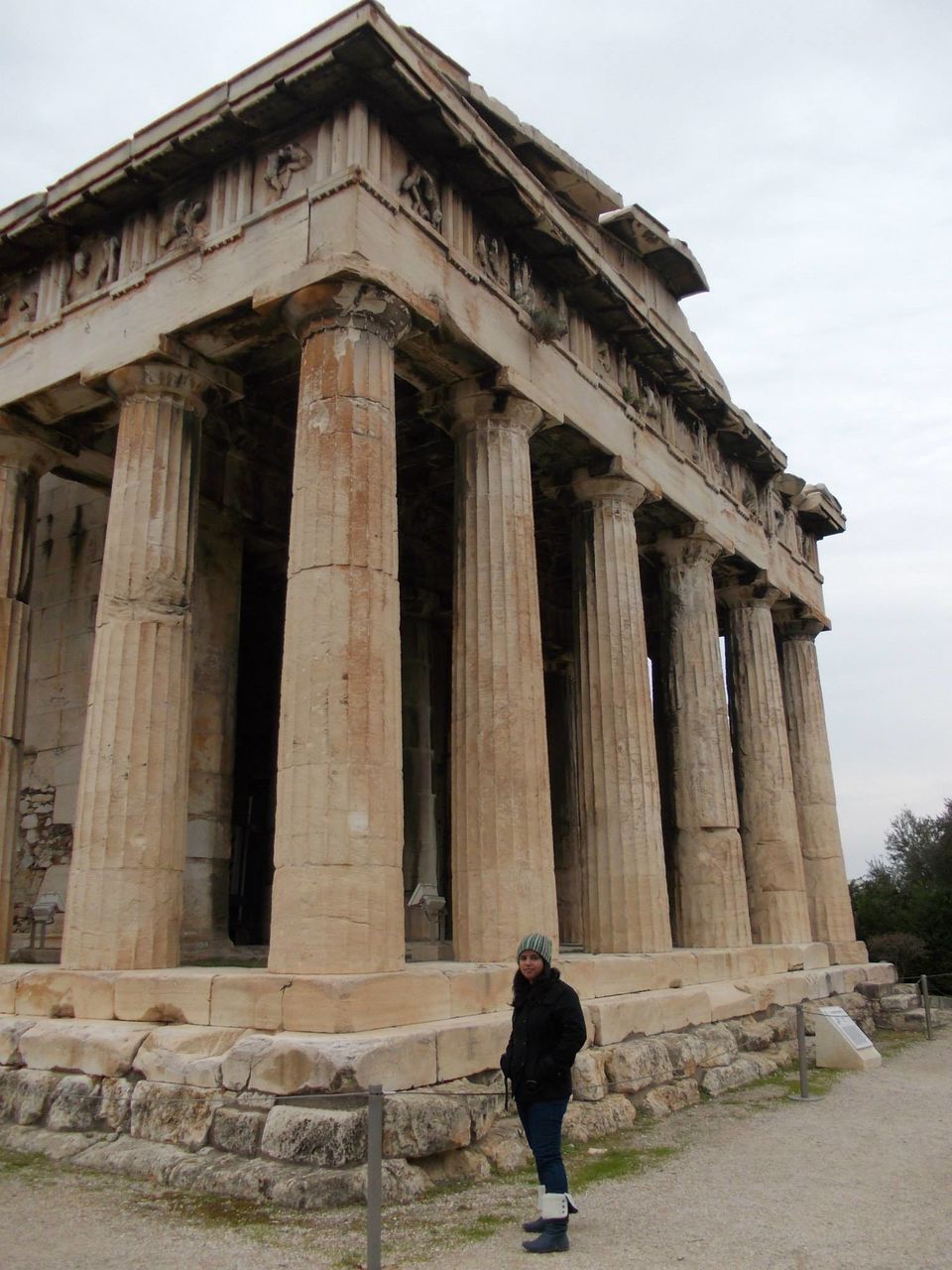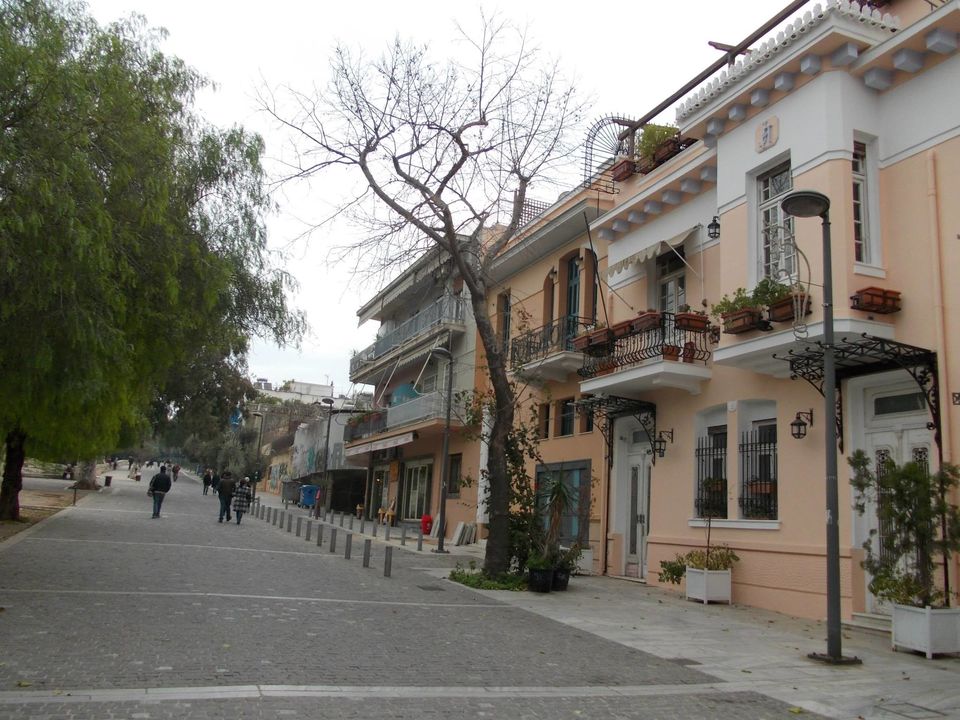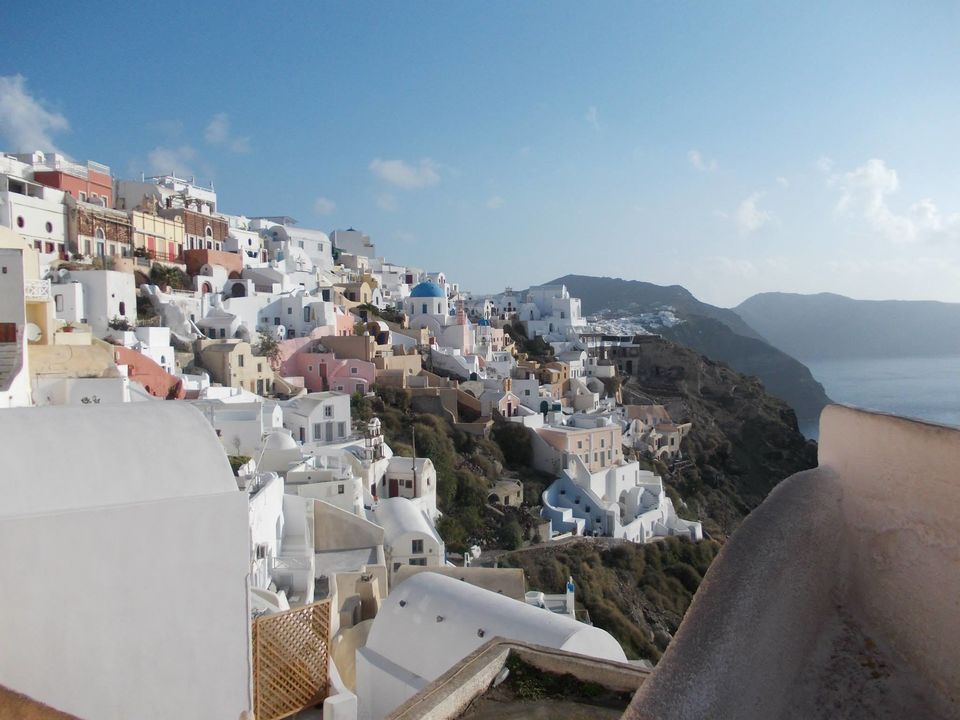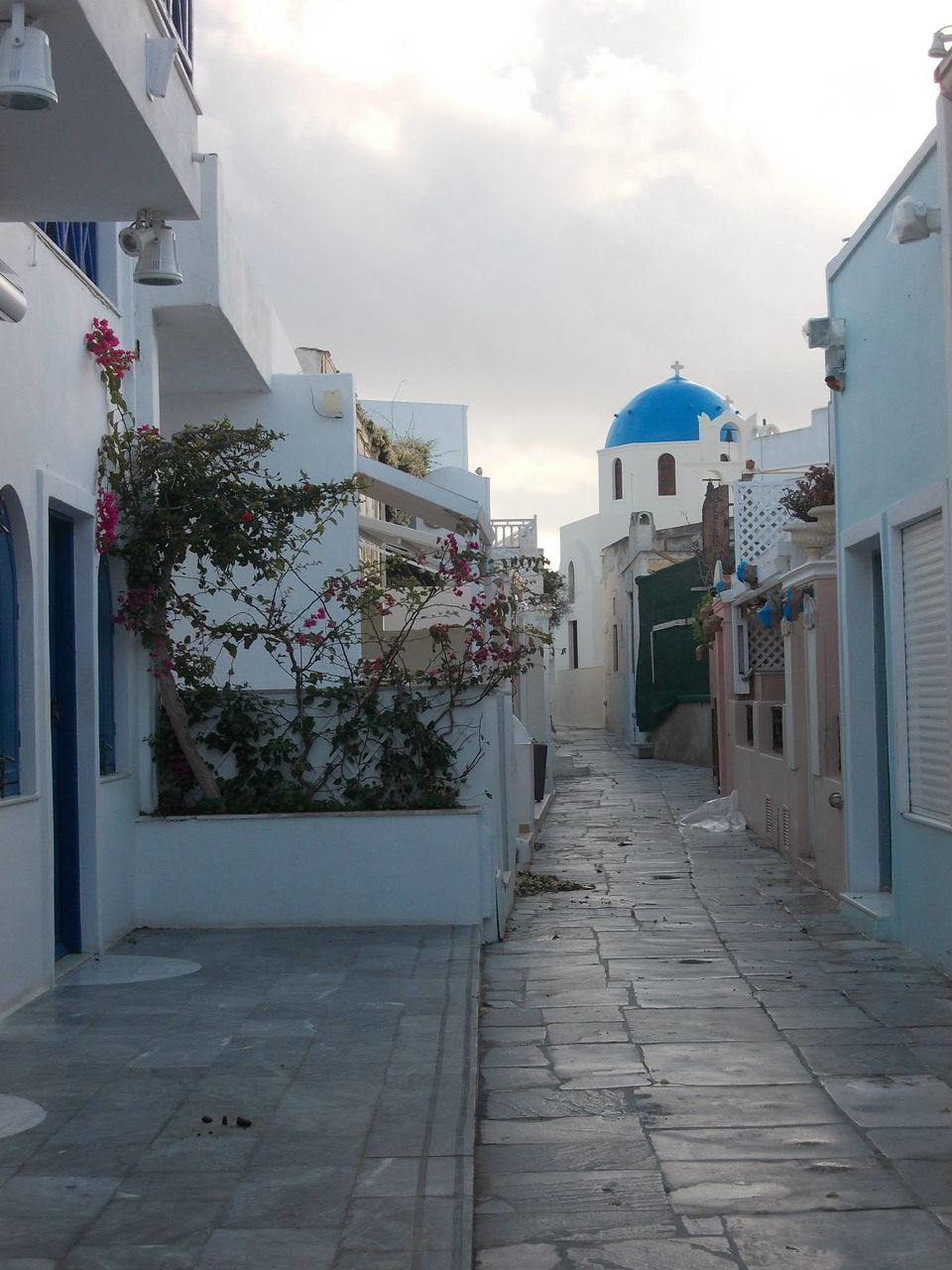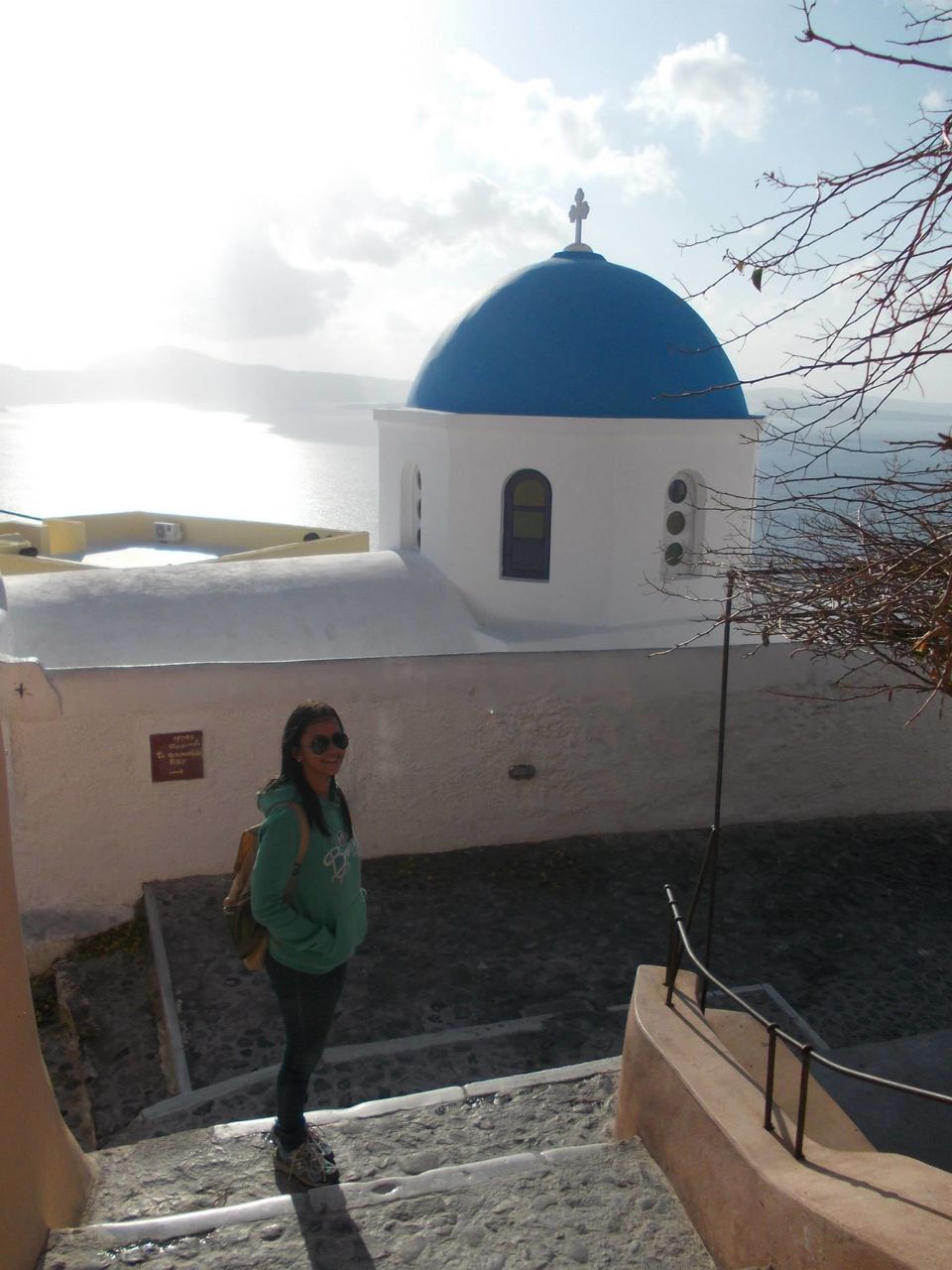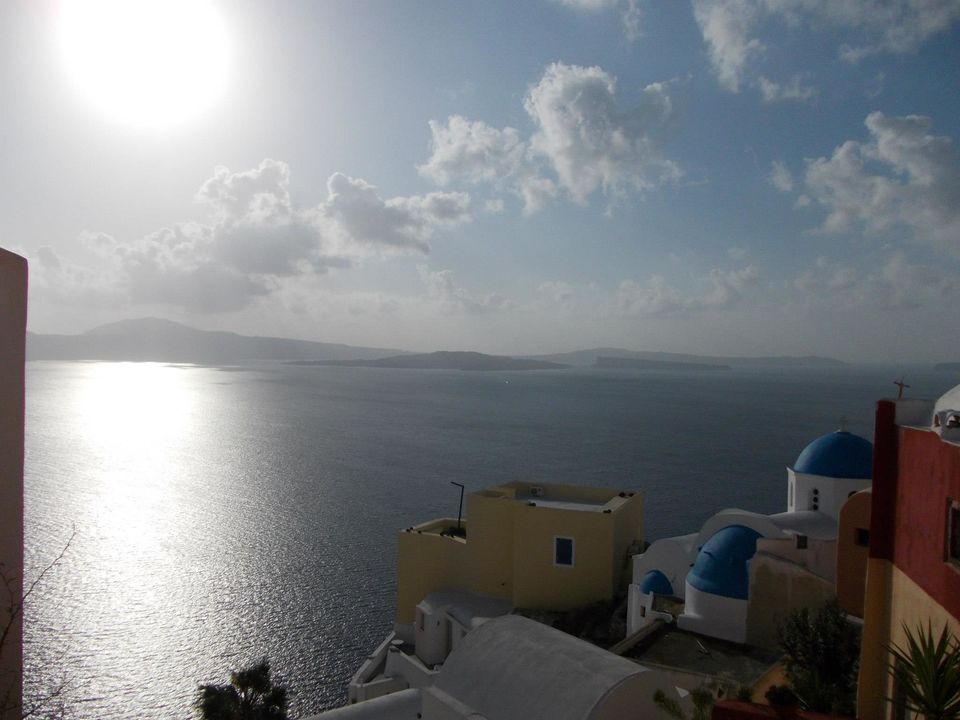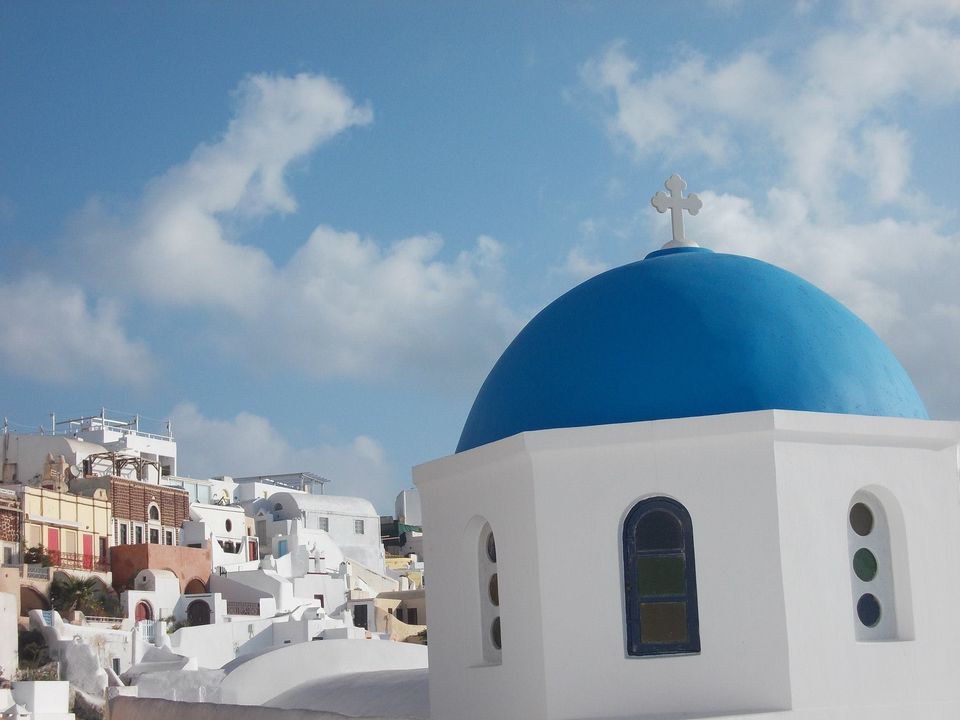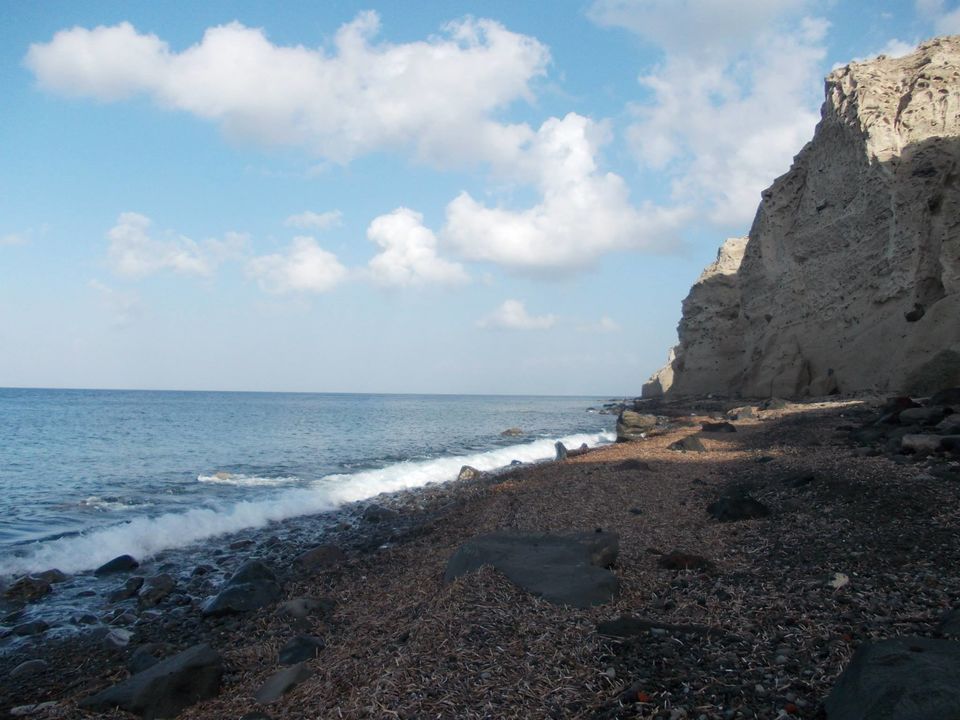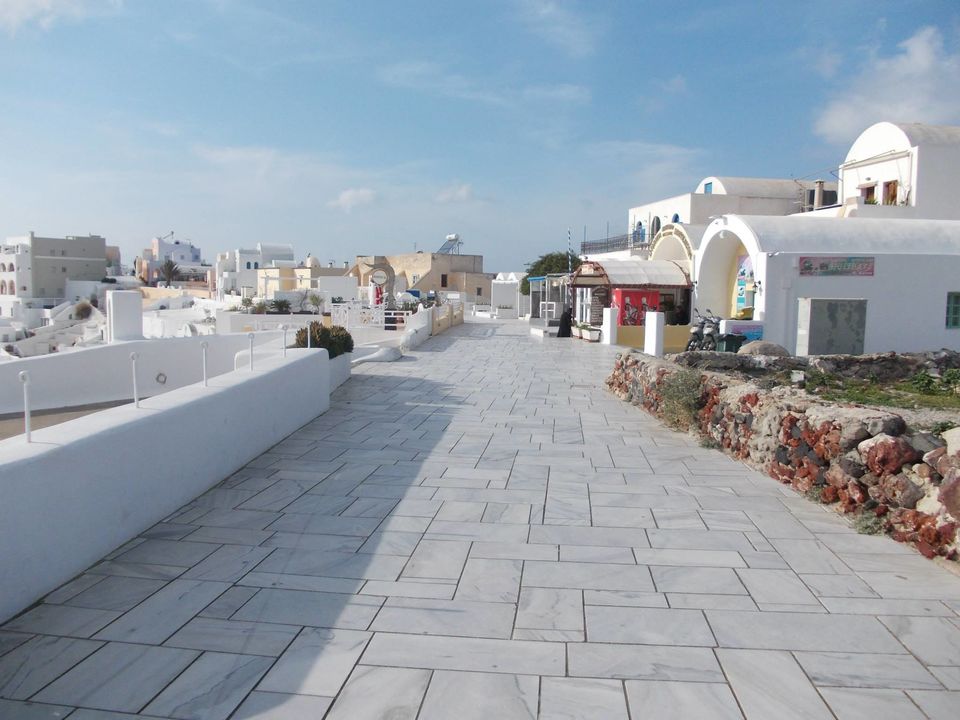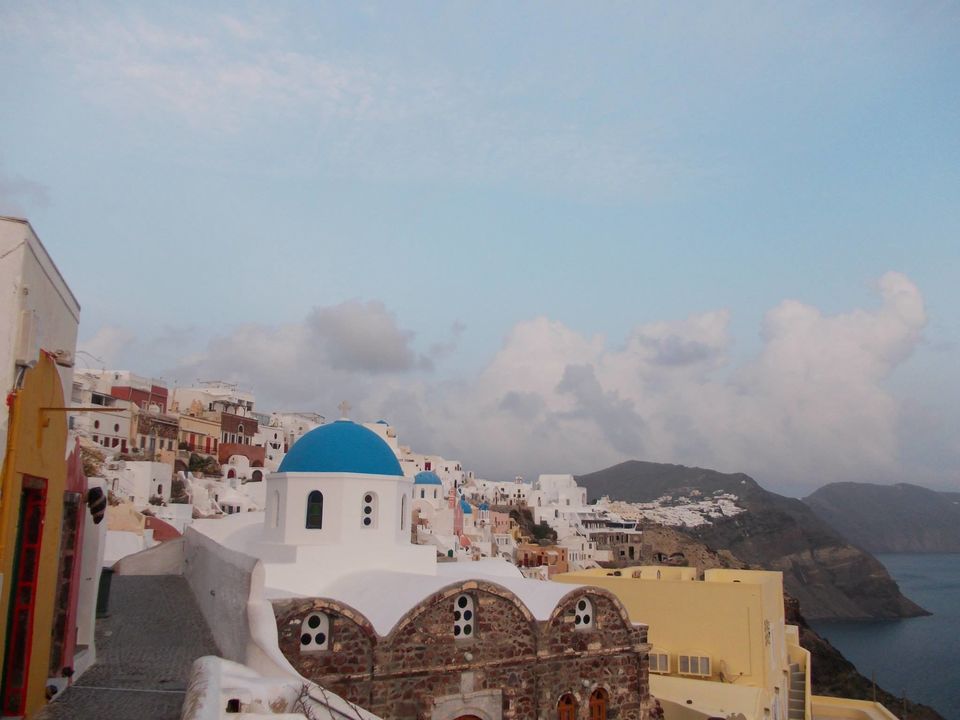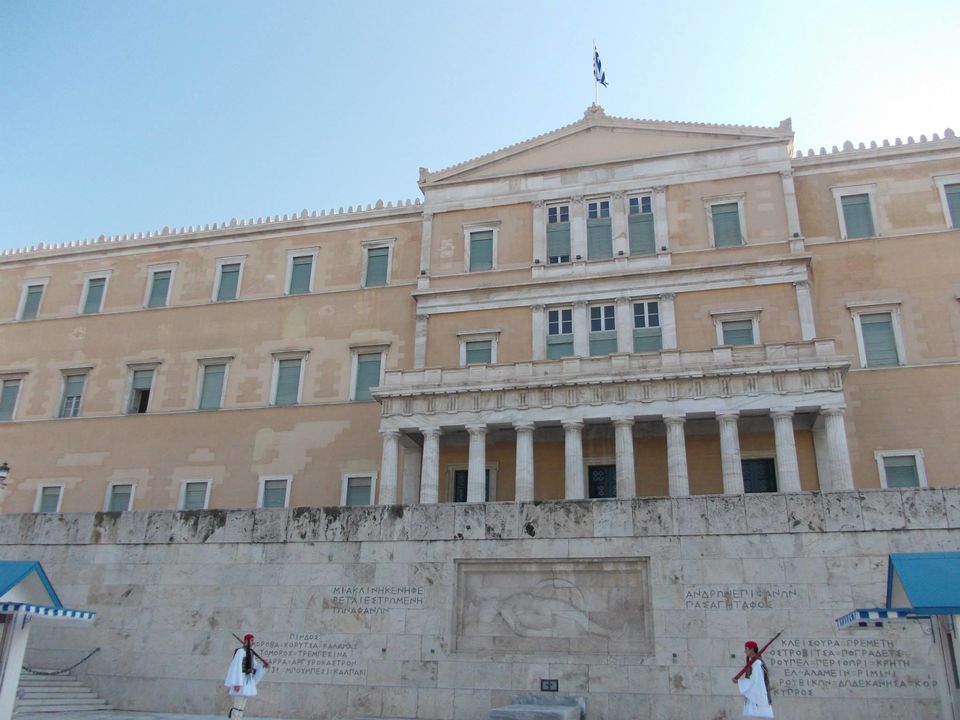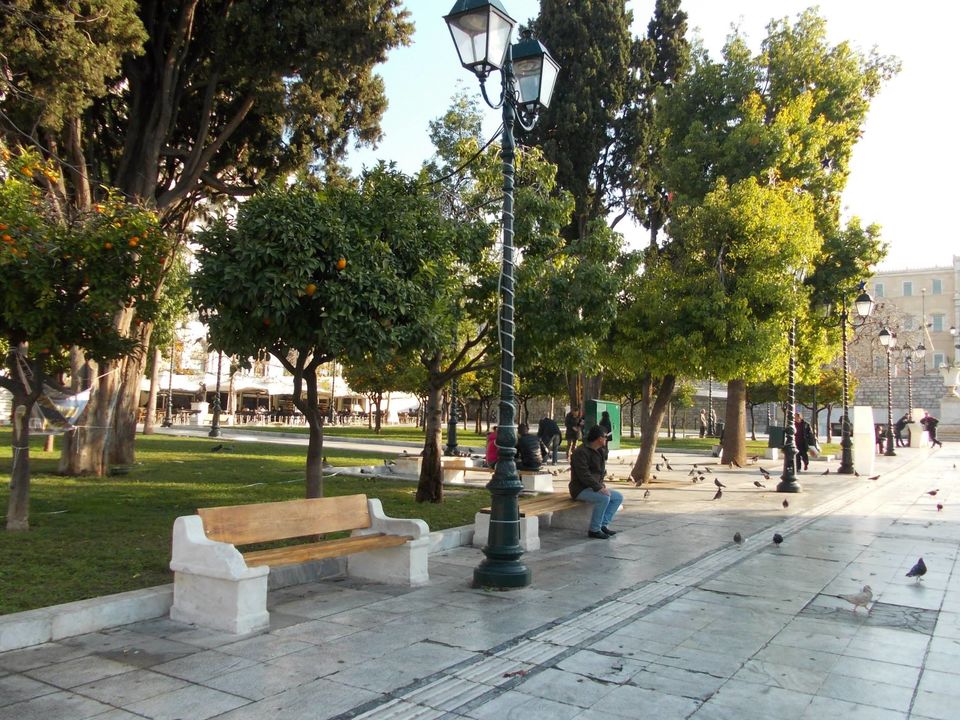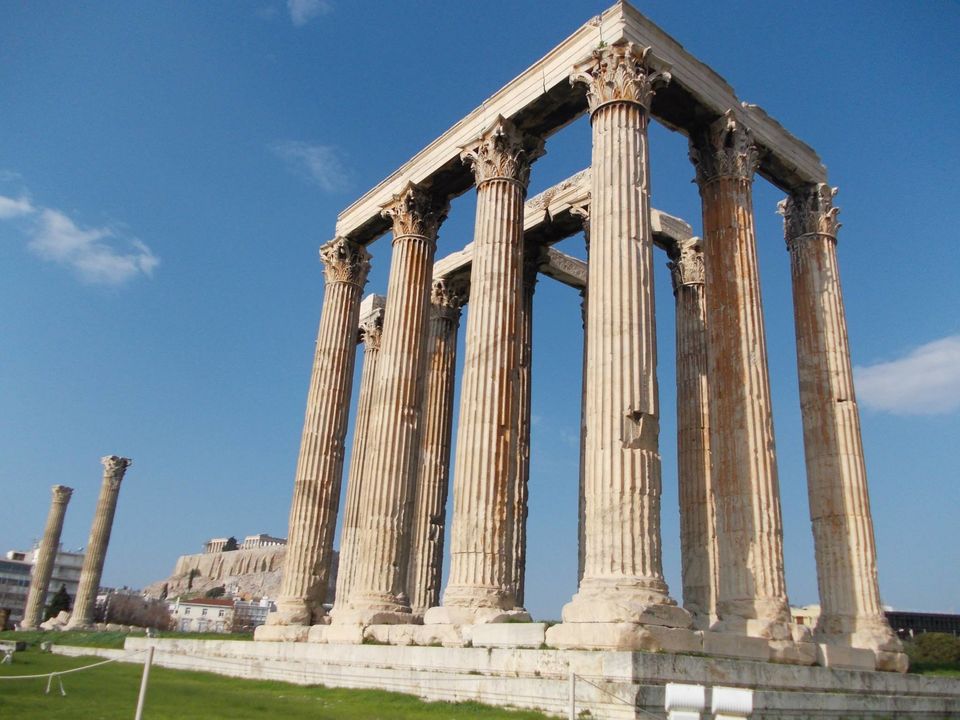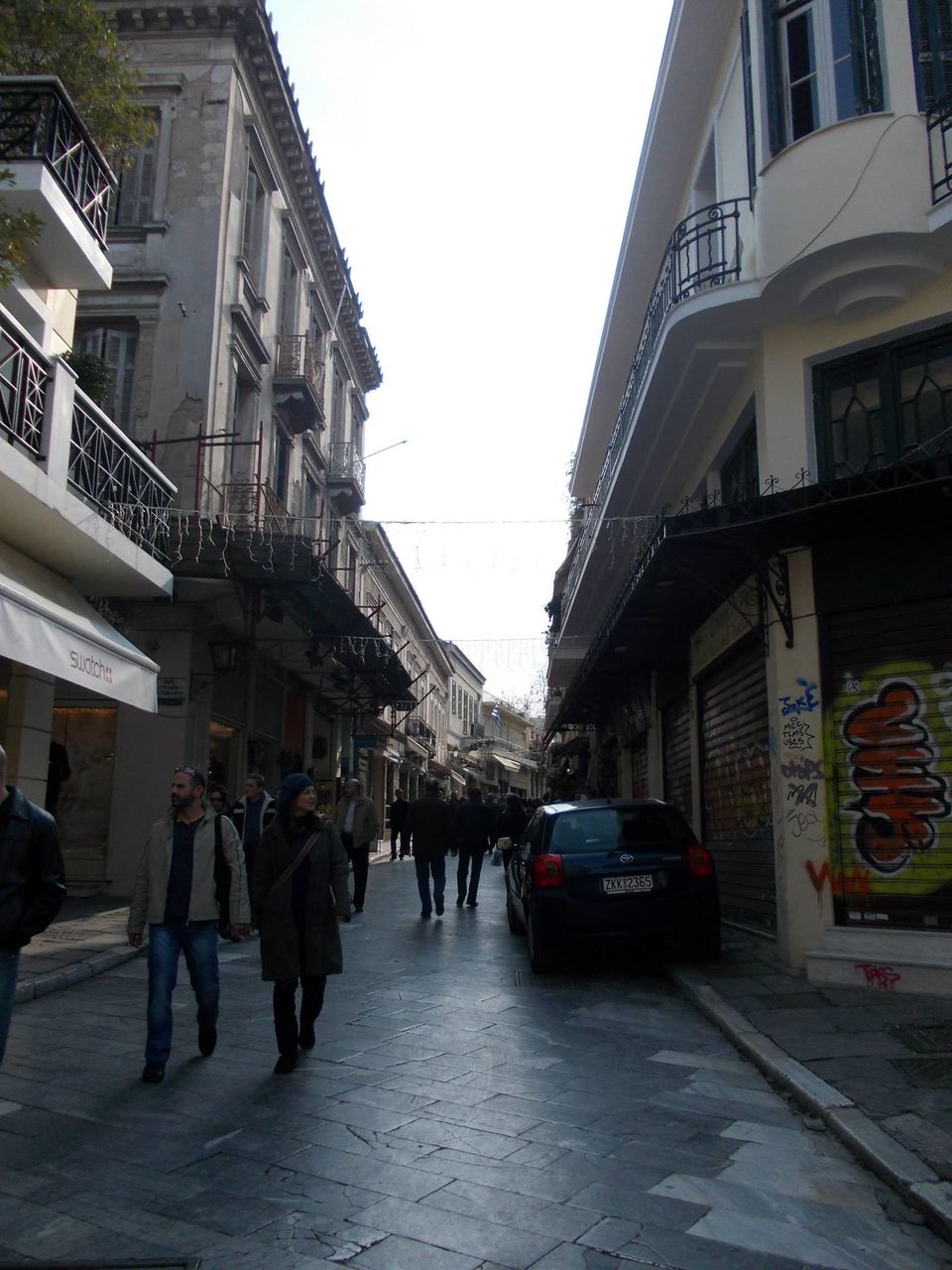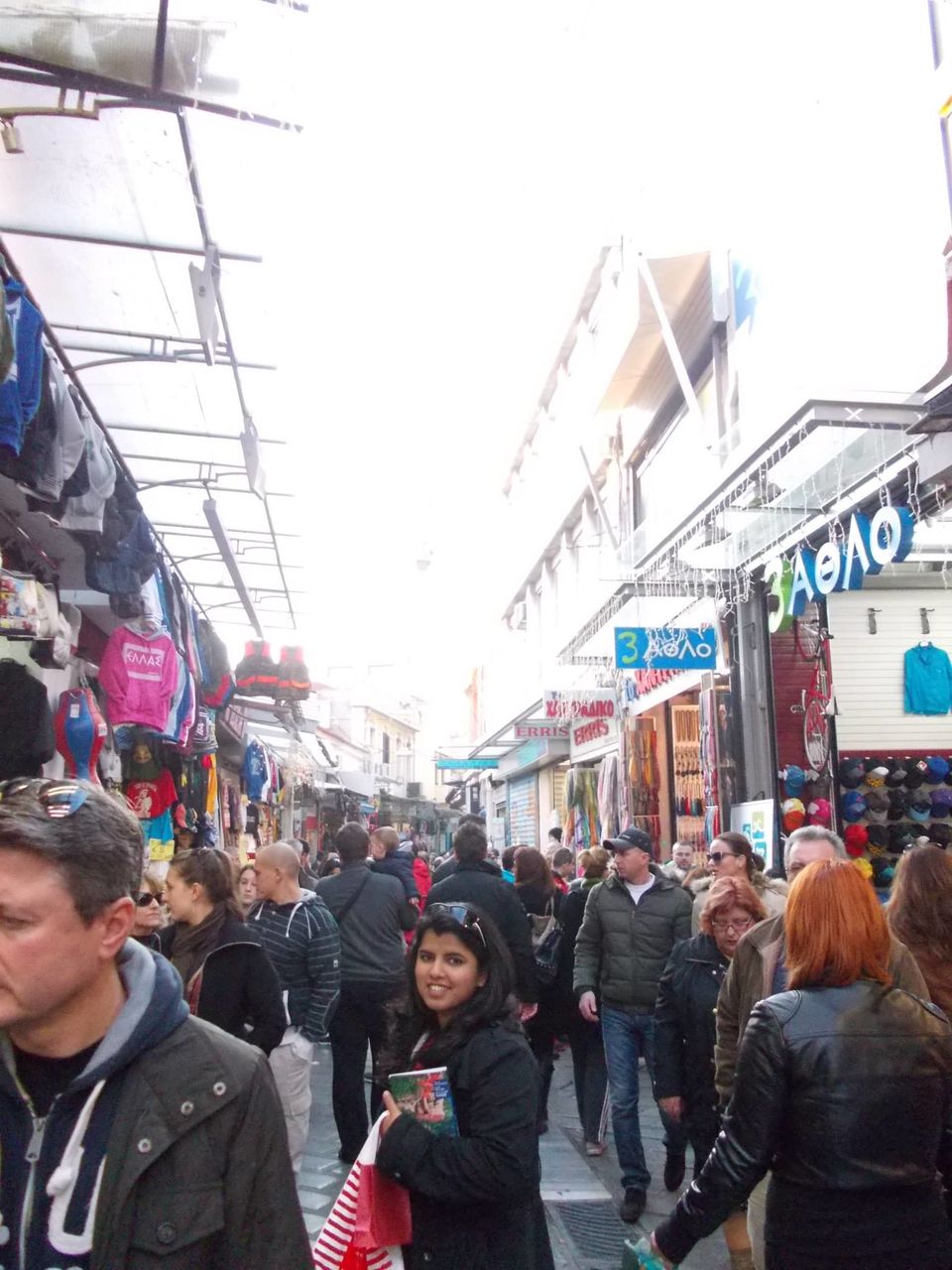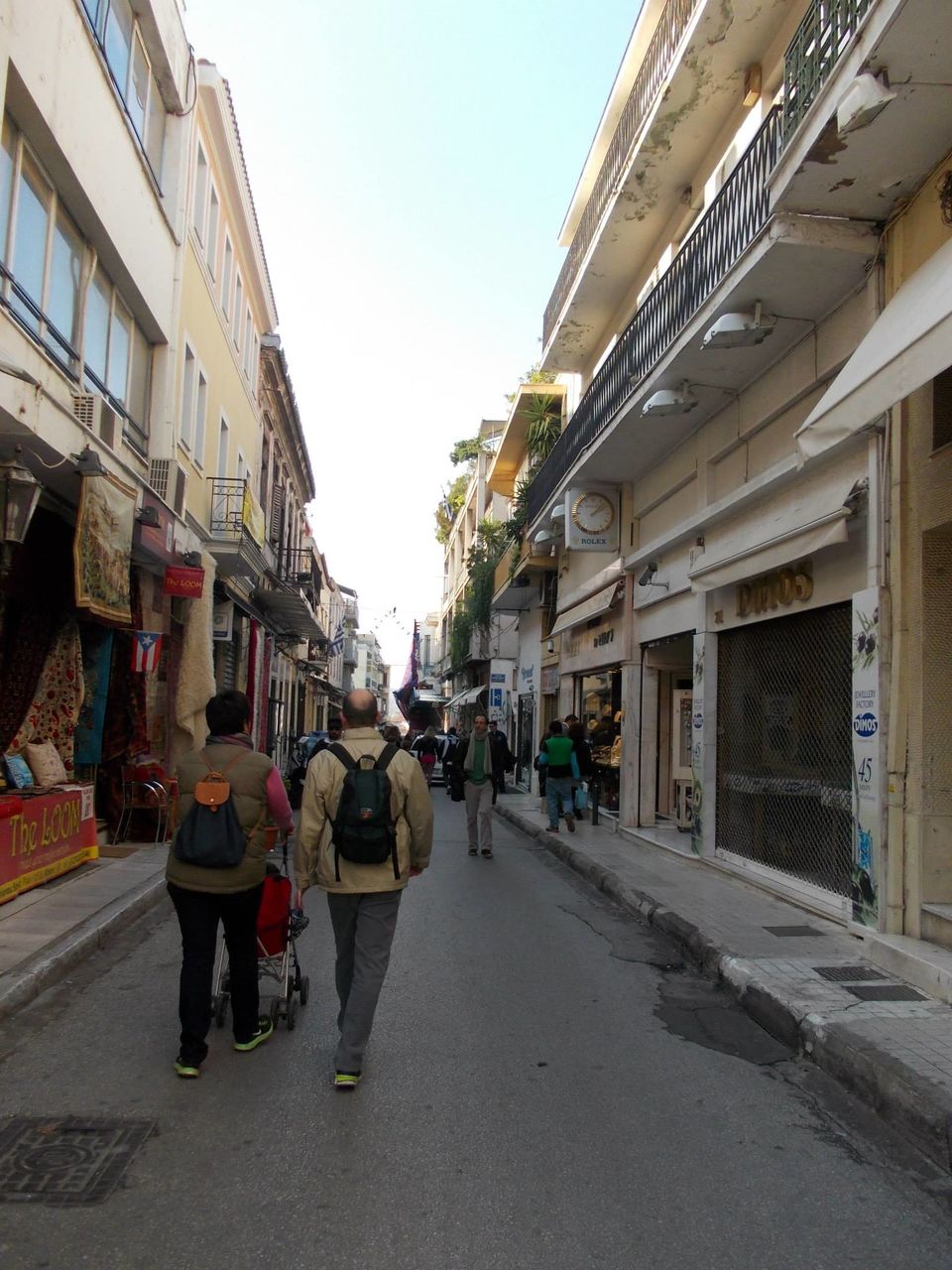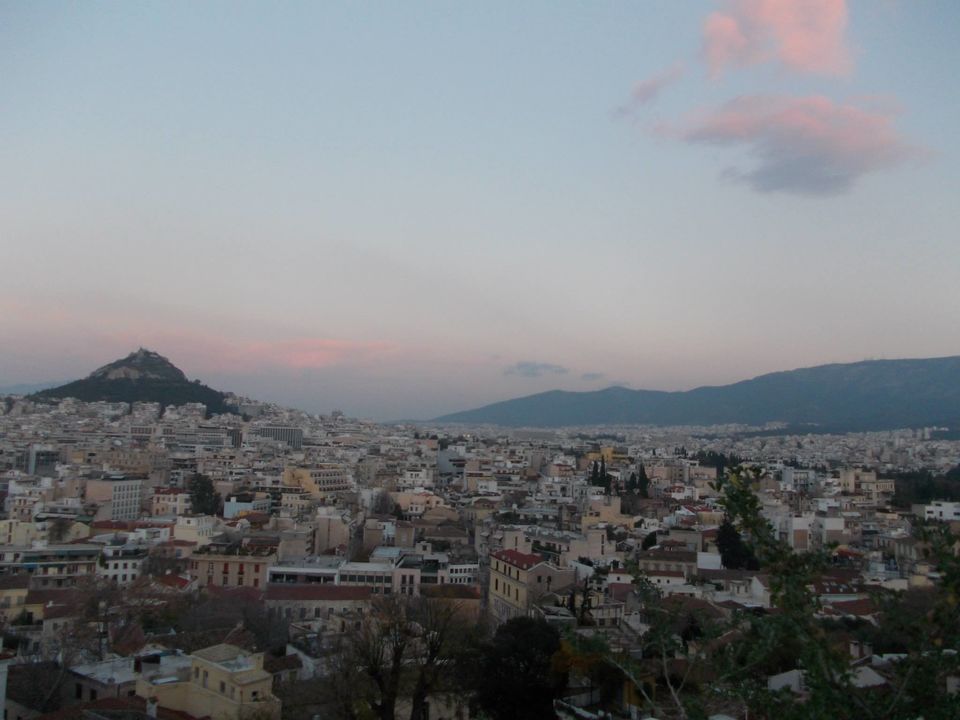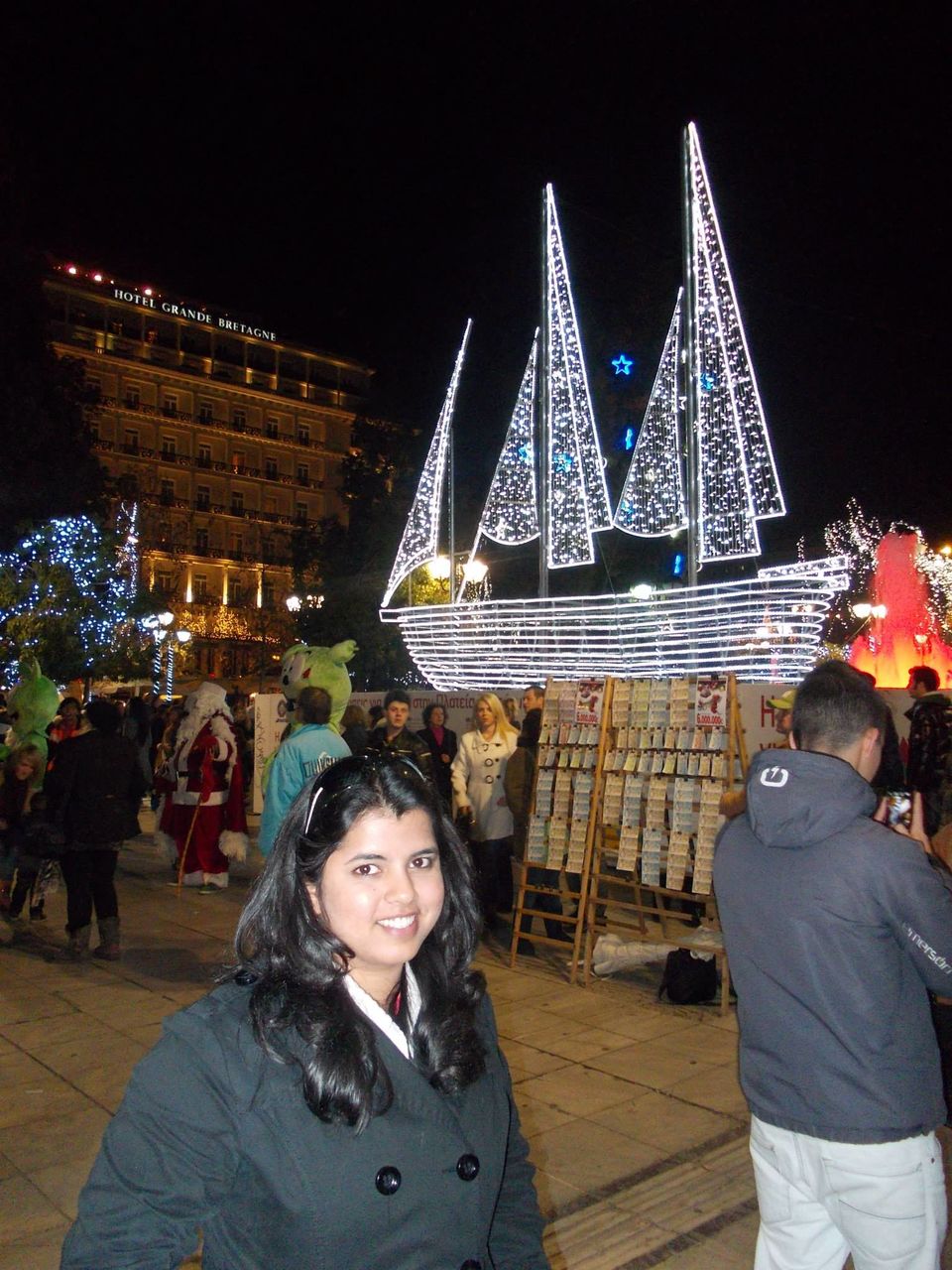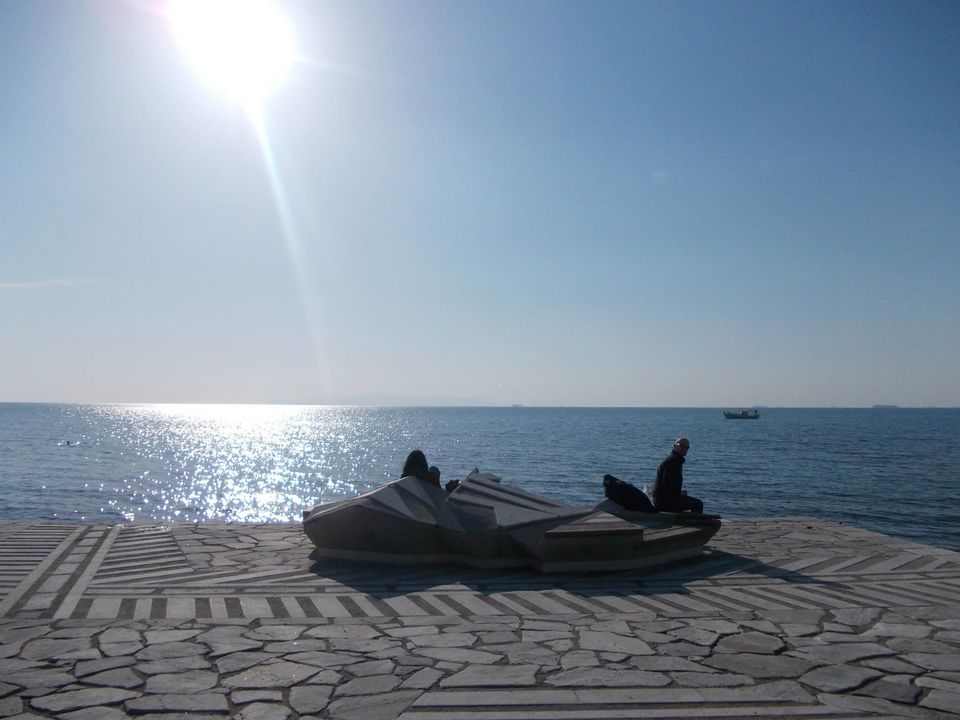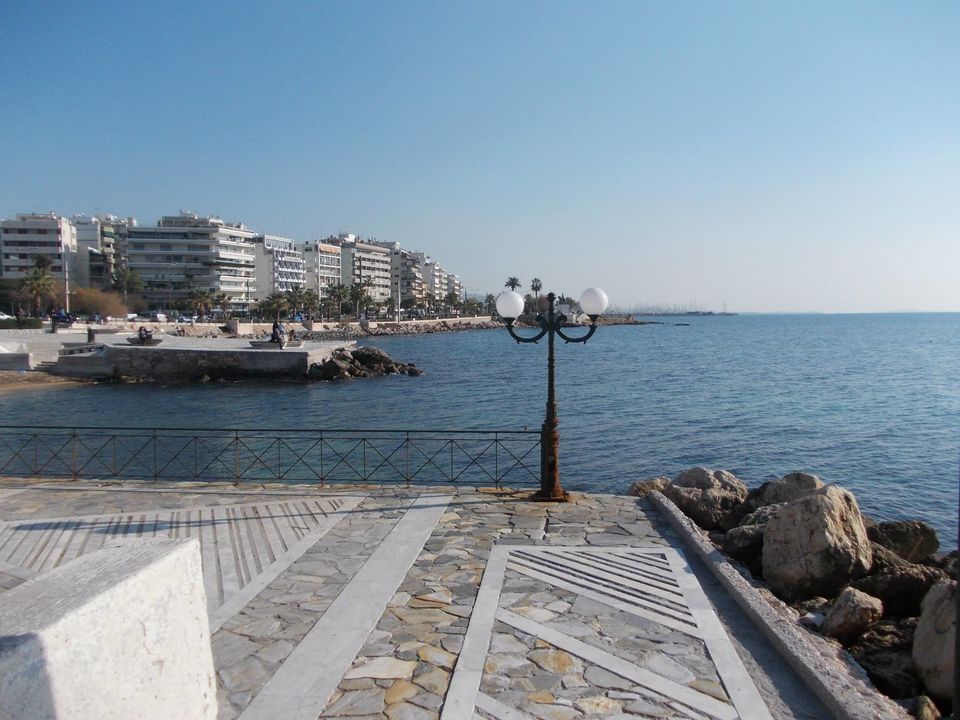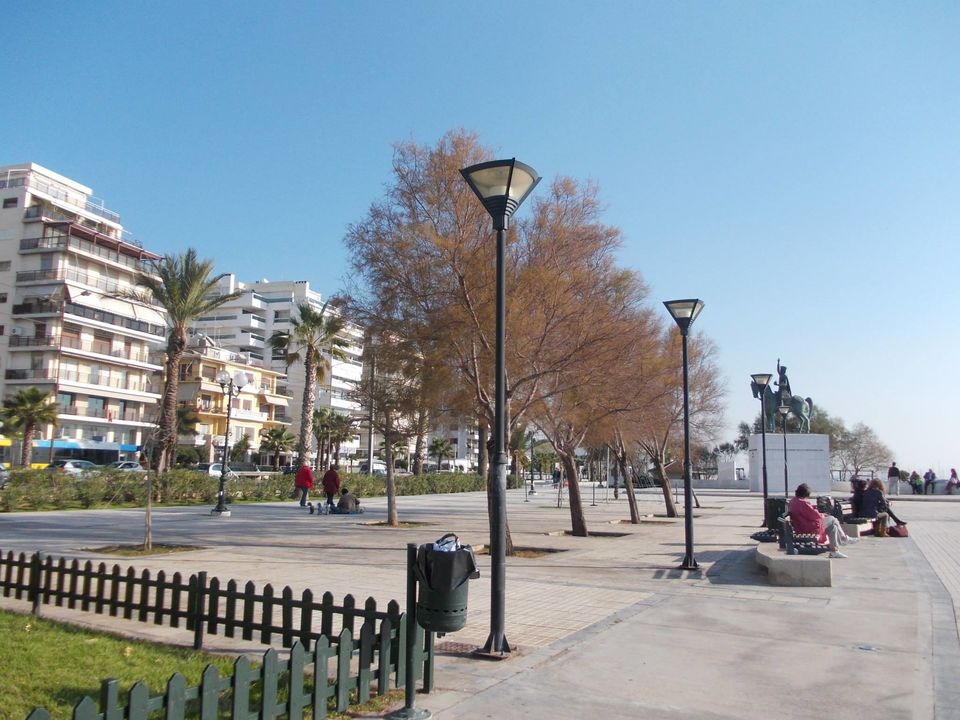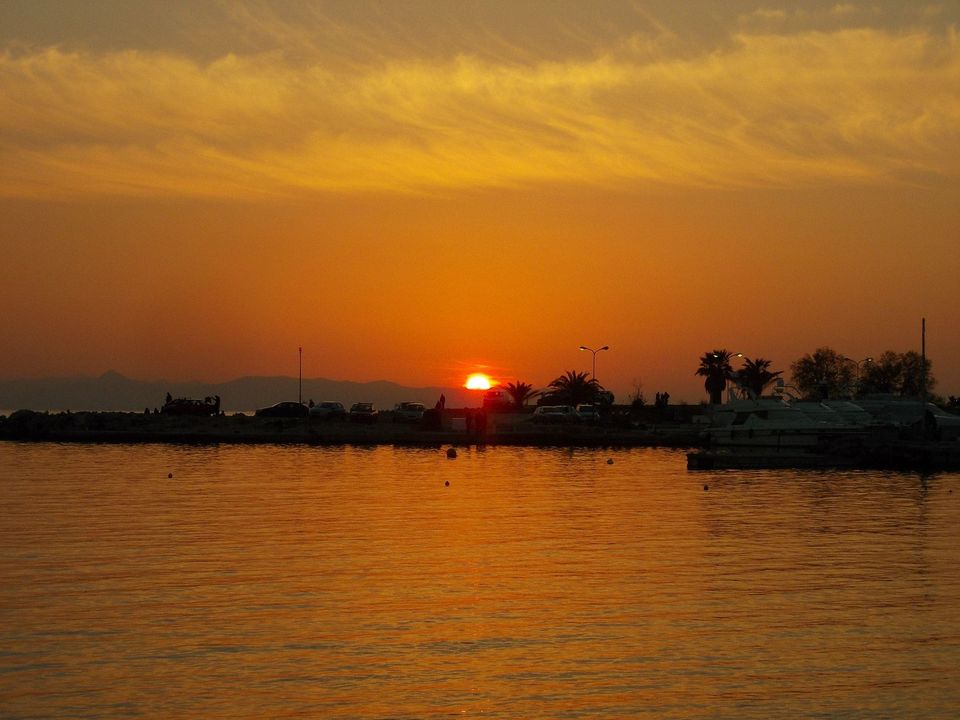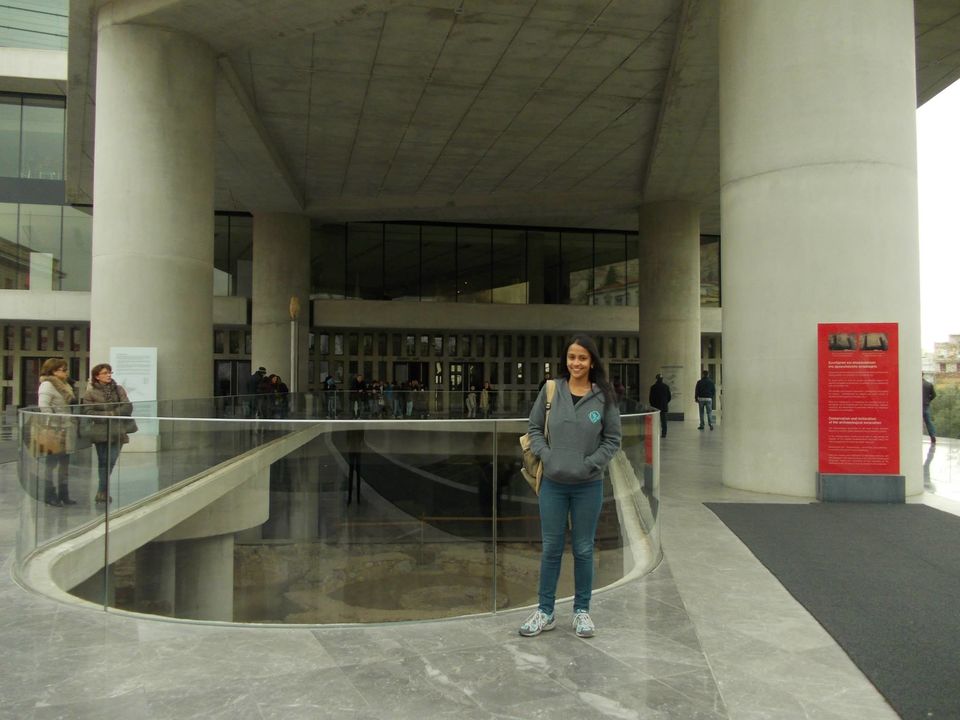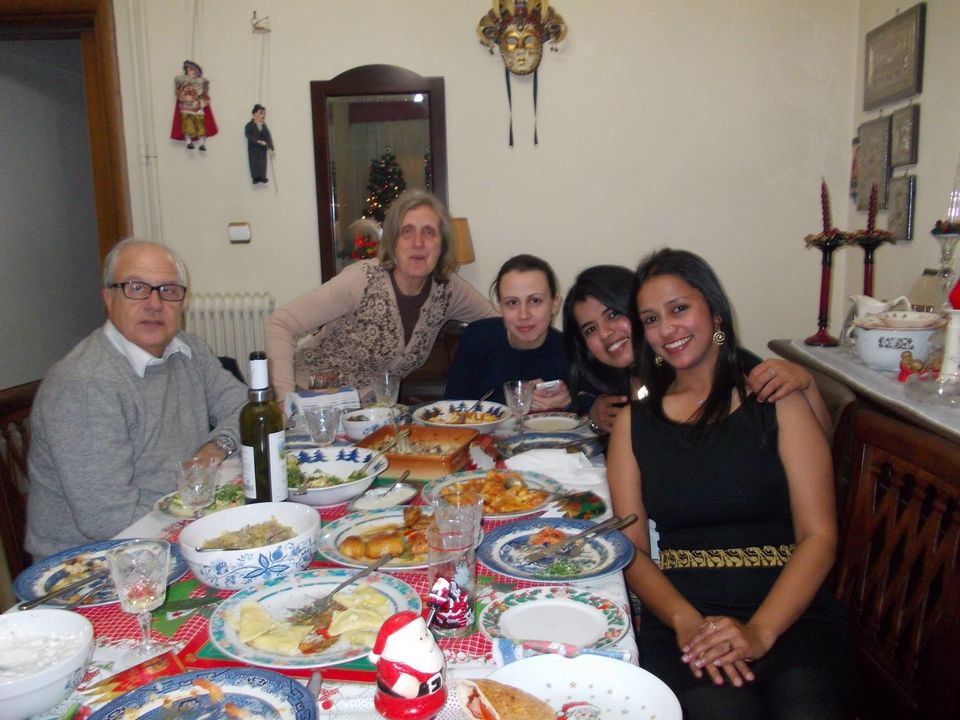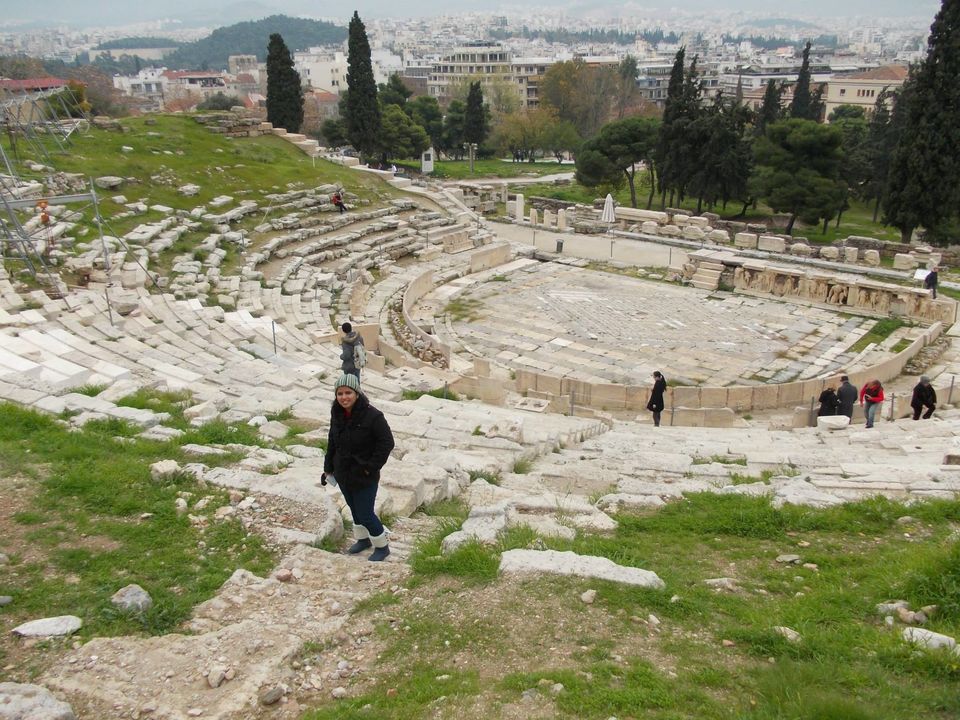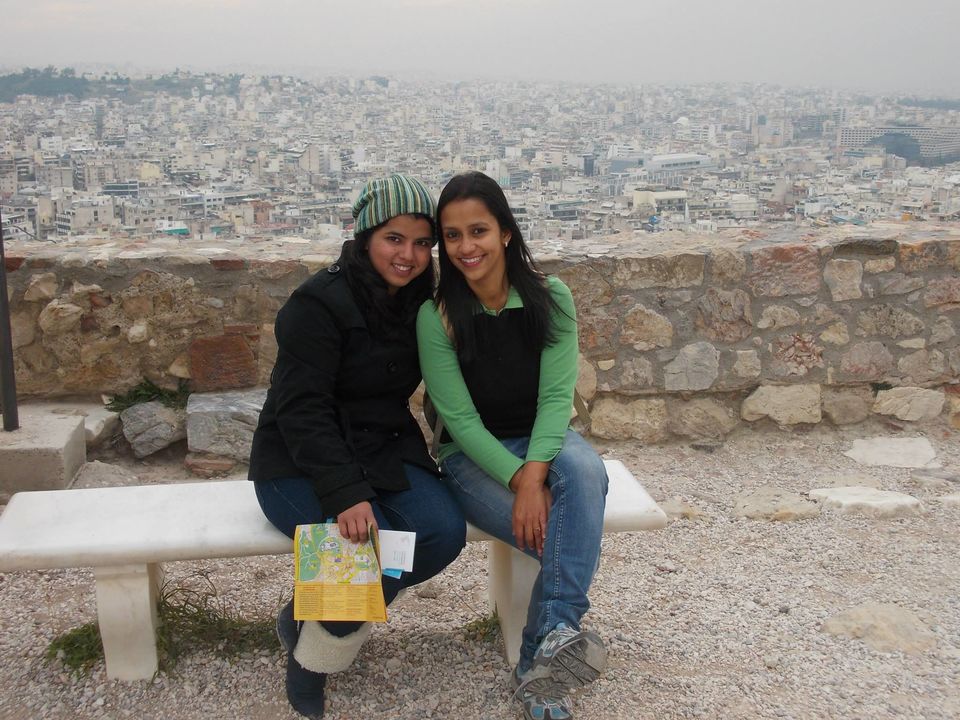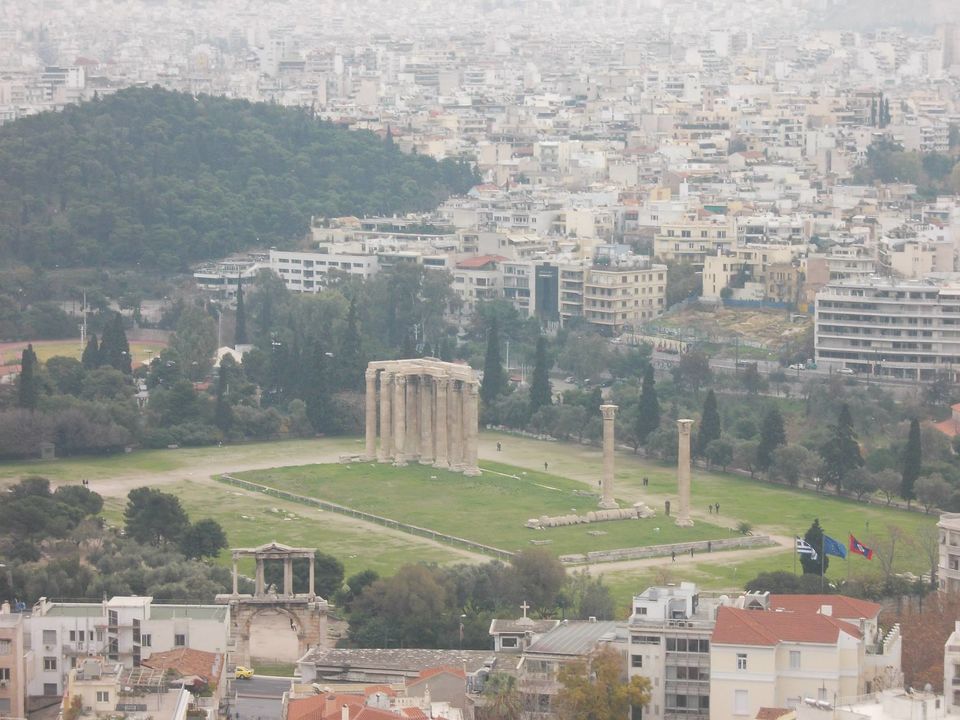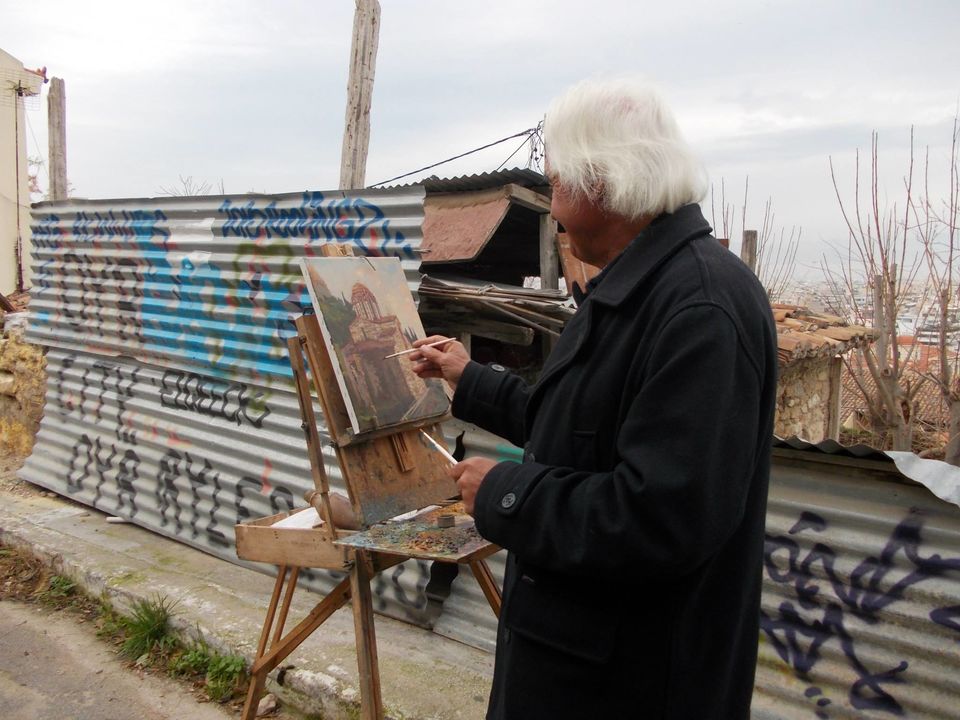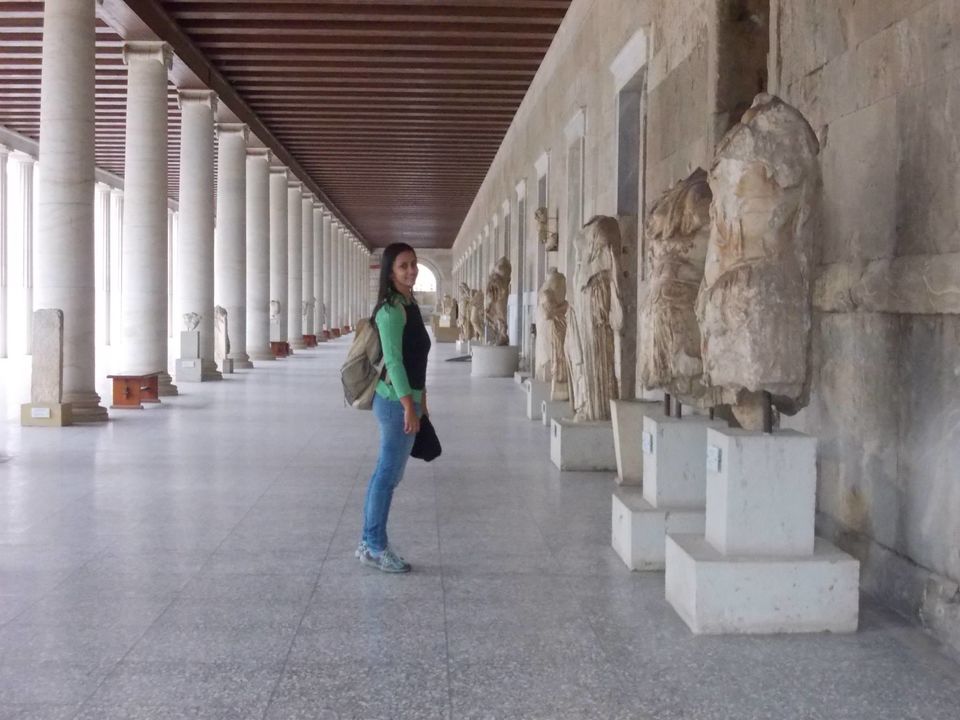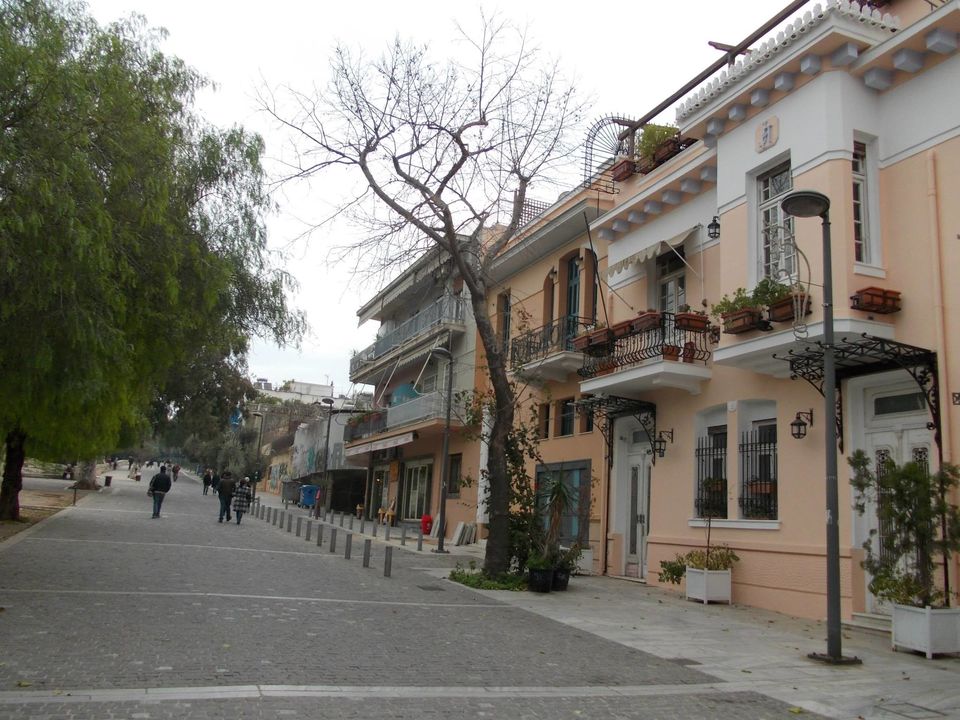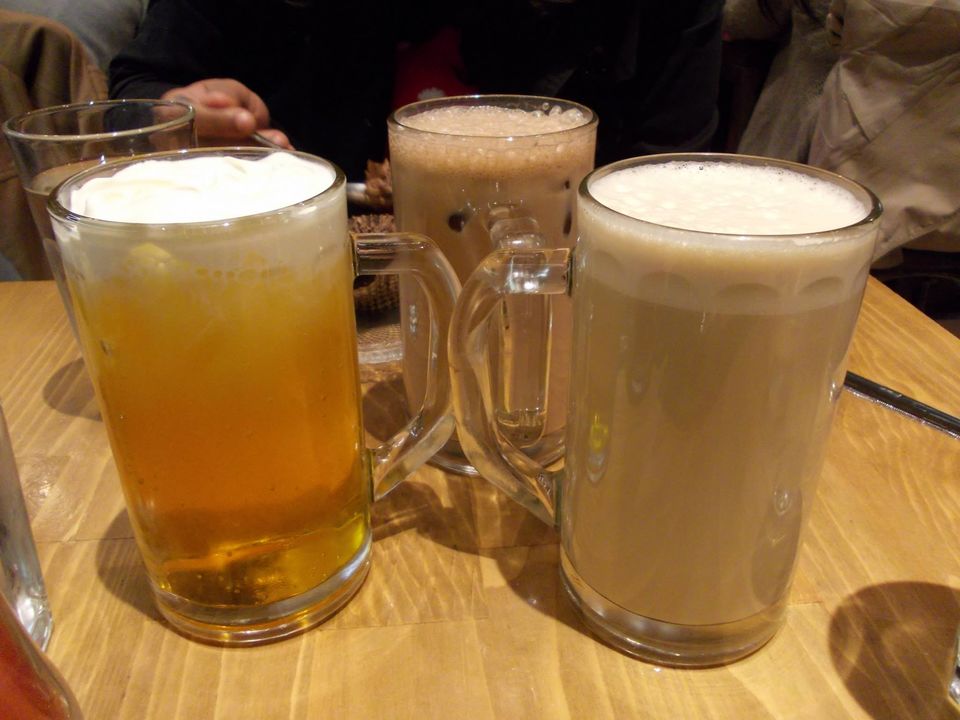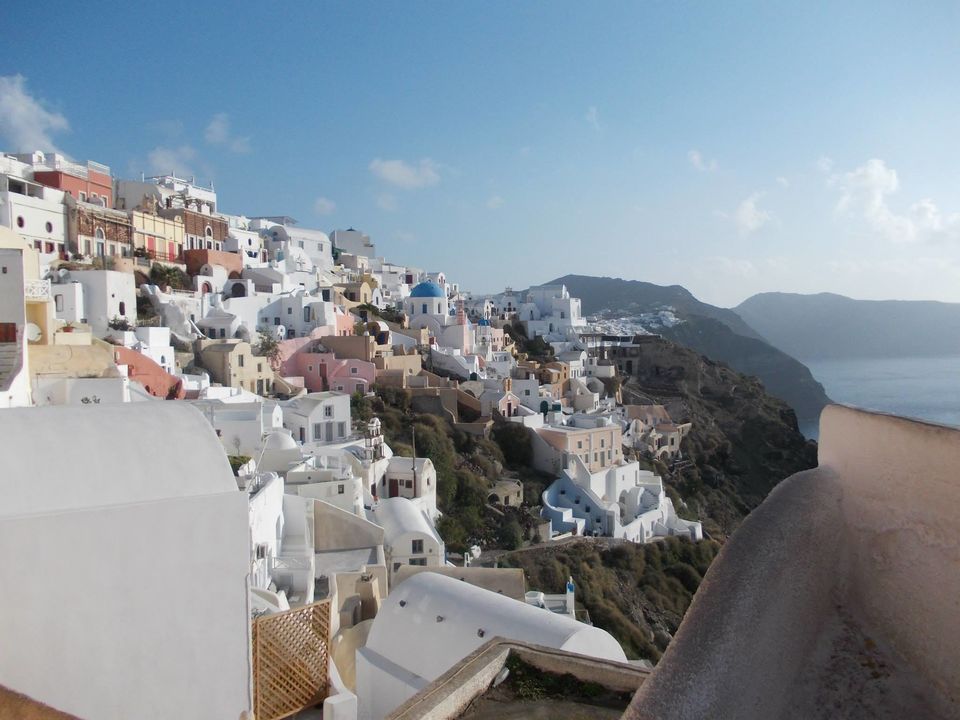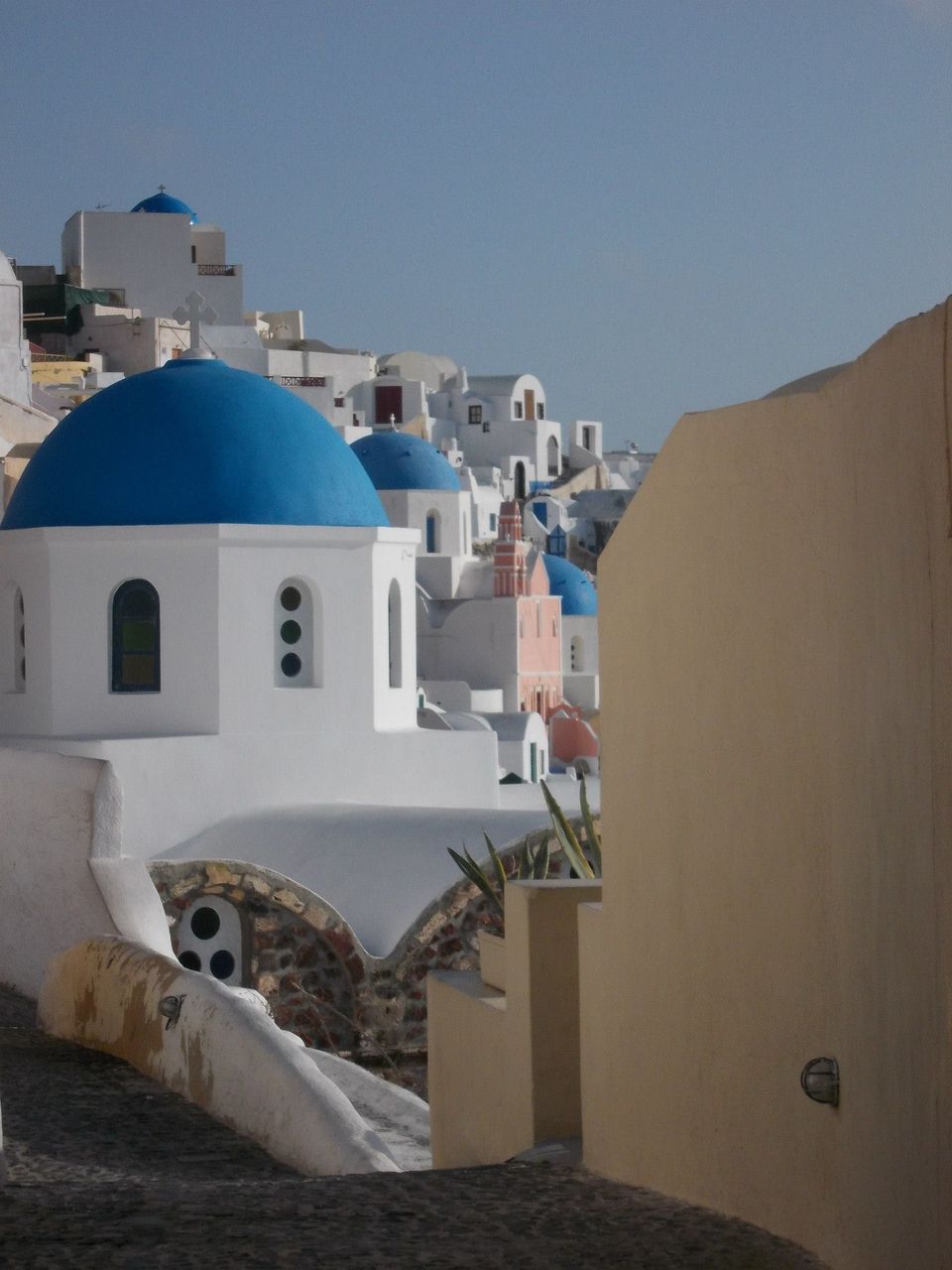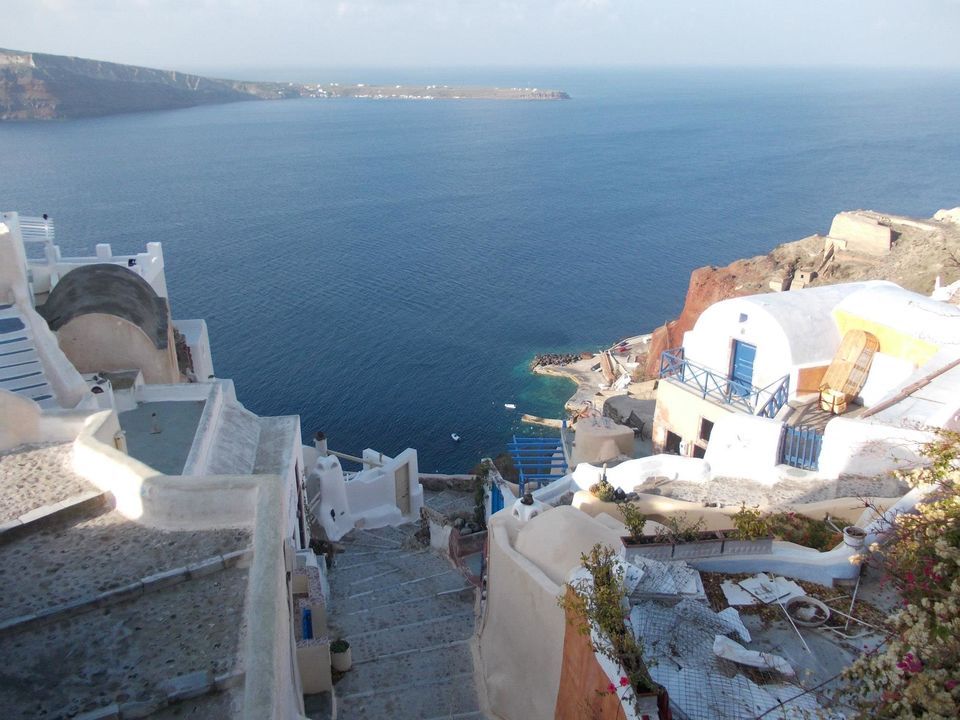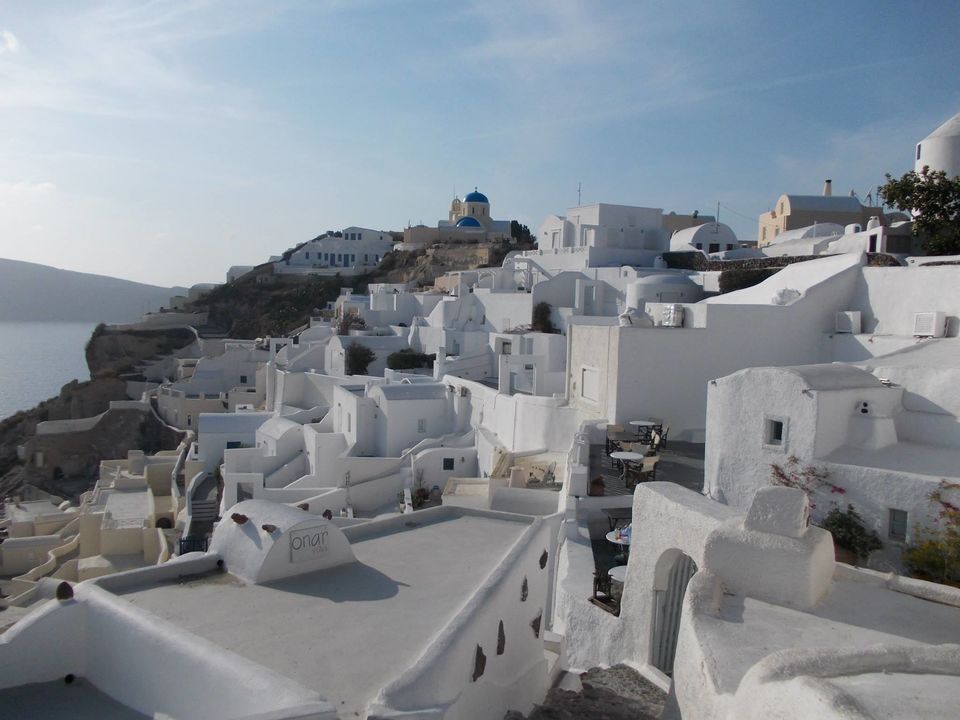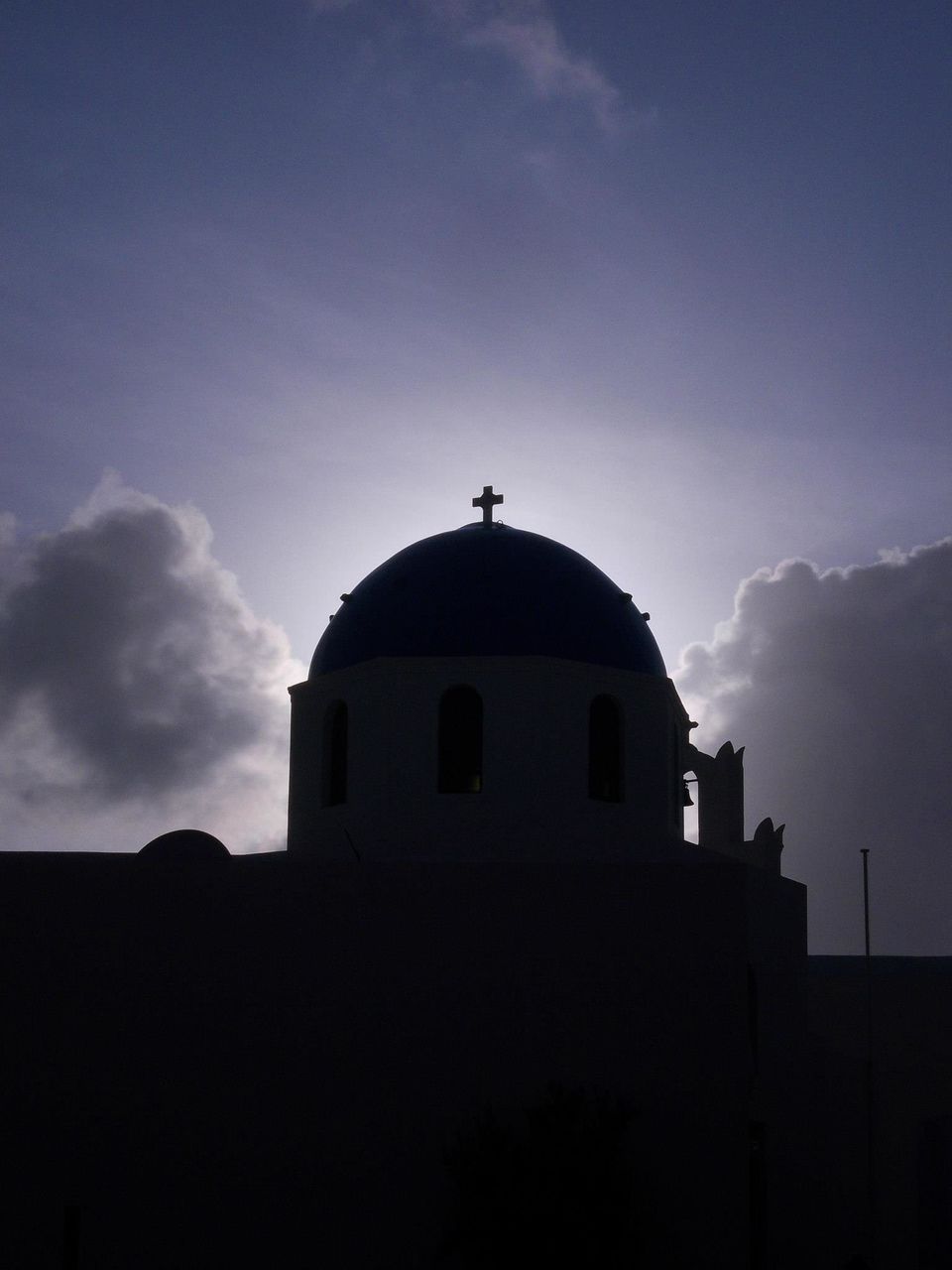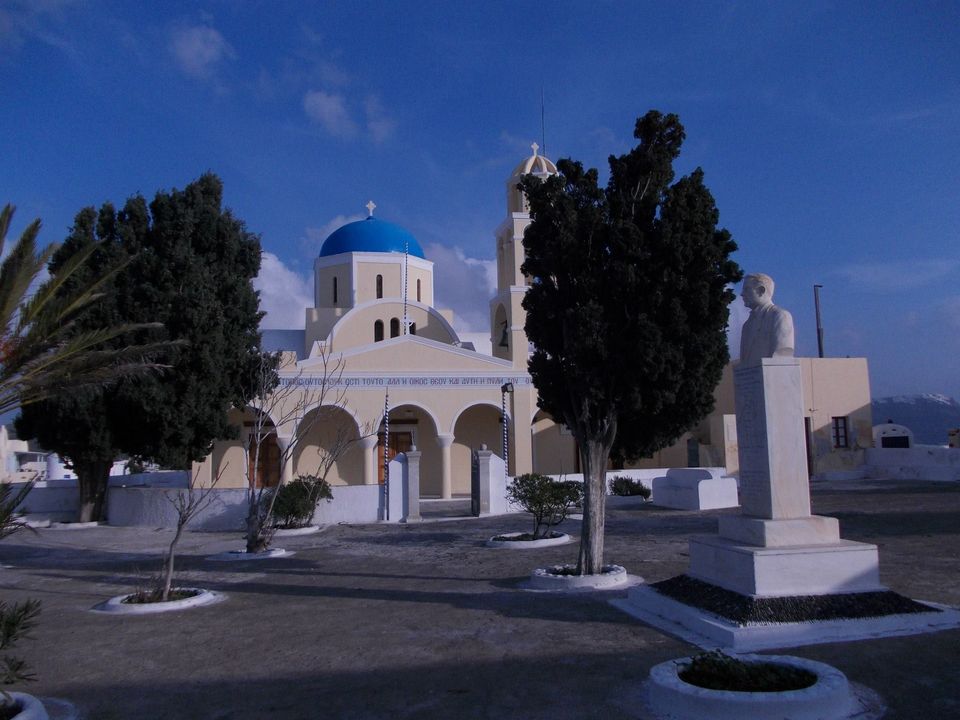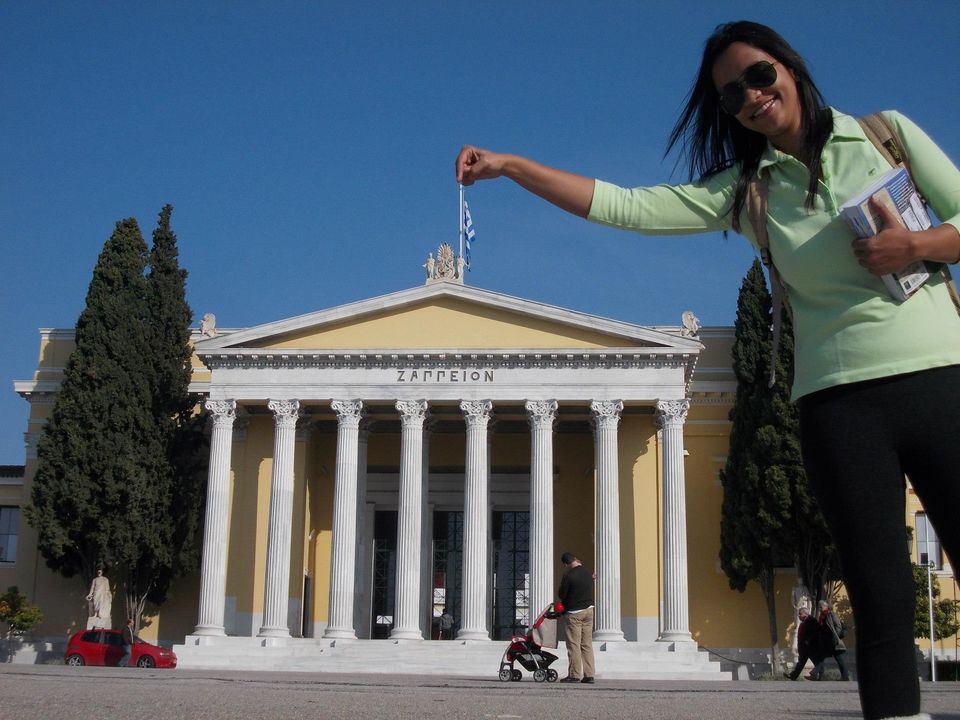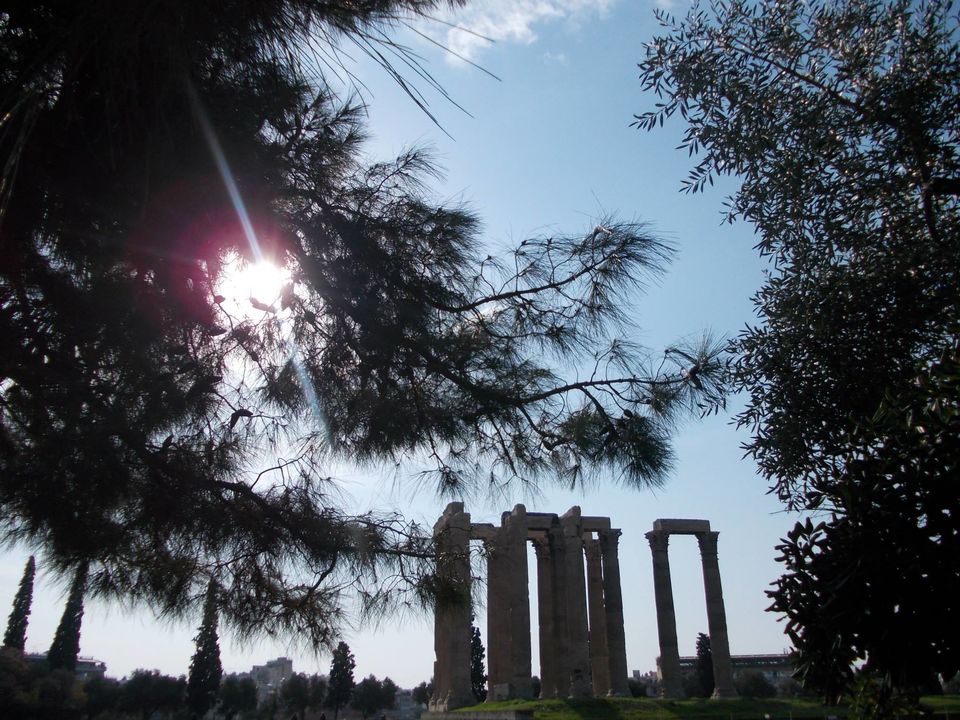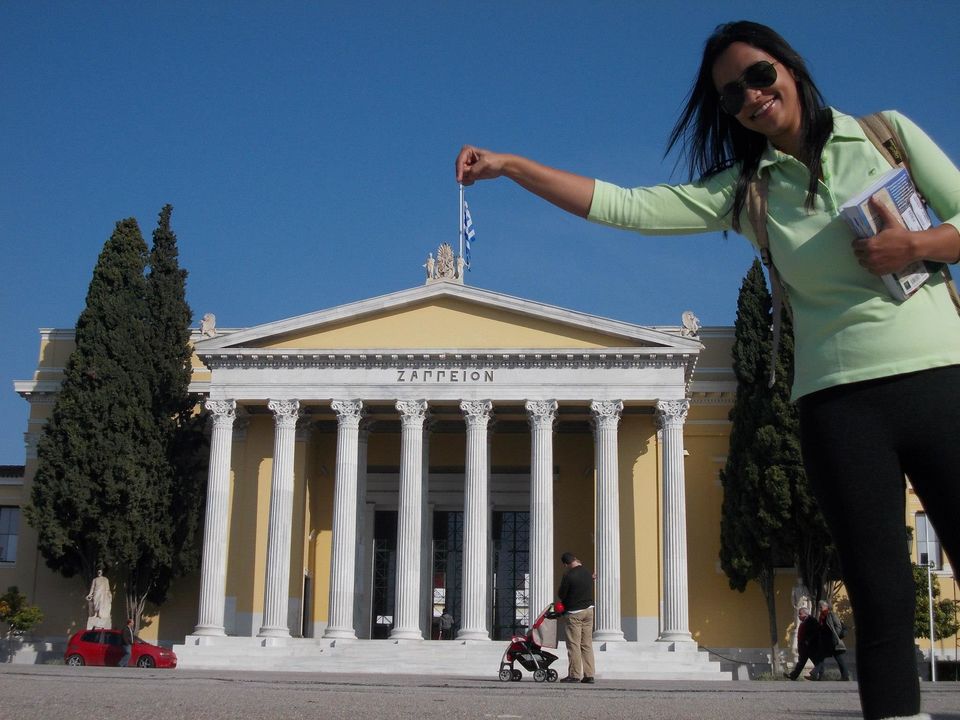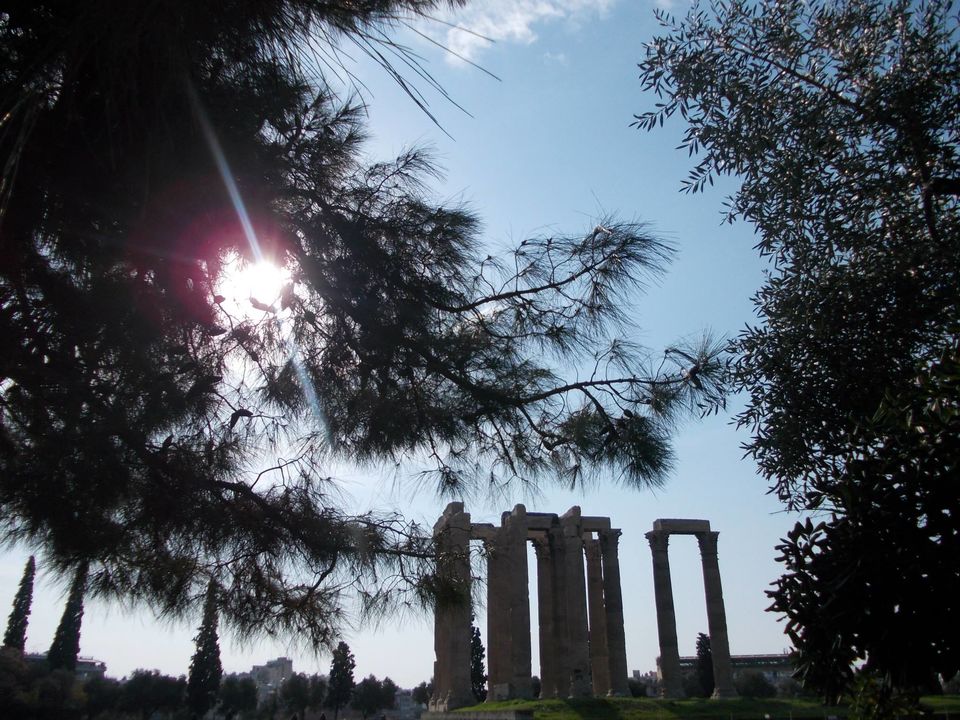 I had a total of 10 days to spend in Greece. My first two obvious choices were Athens (because that's where my friend Amanda was staying!) and Santorini; the place I had dreamt of visiting ever since I had seen The Sisterhood of Travelling Pants. My trip to Greece began on 23rd December 2013. I was looking forward to spending Christmas and New Years in another country!
Athens
Amanda, my friend and host in the city came to receive me at the Athens Airport. 
How I got there:
Airline: Emirates
Route: Mumbai-Dubai-Athens
Cost: 46500 INR for a Return ticket
From Airport to the City: Athens Metro
Cost: 8€ 
The Athens Metro has 3 lines and connects places within the city quite effectively. The stations have easy- to-follow maps and you get the hang of it soon enough. 
Getting around the city: 
I bought a weekly pass for 14€ which allowed me to travel by the Metro, City Bus, Trolley Bus or the Tram within city limits for 7 days. This was very convenient as I could just hop onto a Public Transport if I got tired of walking. They also have a day pass for 4€ in case you aren't going to be around for a week. DO NOT forget to validate your ticket at the beginning of your journey.
Where I stayed:
As I mentioned, my friend hosted me in her Apartment. However, I have heard about a lot of good backpacker's hostels within the city which are cheap and good to stay in. You may also want to get active on Couch Surfing if you are thinking of budget travelling.
Places to see:
Like all other places, Athens too can be seen in 3 days or in 3 weeks. It depends on whether you have a packed itinerary or have the luxury of time to take in this ancient marvel.  
I had a whole week to spend in Athens so I wanted to take my time and go easy. Although at the end of my week's stay I felt I missed seeing a lot of places.  Here's the list of places one must not miss seeing in Athens.
Acropolis: A visit to Athens is not complete without seeing the Acropolis. I recommend visiting this ancient high city during the day as well as at twilight. Also buy the 12€ pass for entry to all sites. As it's valid for four days, you don't have to rush through it! On the Acropolis you will see the Parthenon, Temple of Athena Nike, Erectheion, Propylea, Odeon of Herodes Atticus and Theatre of Dionysis. It would certainly help if you brush up your Greek history before visiting this place, so that you know what you are looking at!
Ancient Agora: Entry is valid on the 12€ pass. Come here after you see the Acropolis. The restored ruins are breathtaking and the Museum here is fantastic. The Temple of Hephaestus at the Ancient Agora is also admirable.
The Temple of Olympian Zeus: Entry is valid on the 12€ pass. DO NOT MISS THIS. Located in the heart of the city, this temple turned out to be my favourite site! Its beauty is impressive. It took 700 years to be built and with what remains today, I can only imagine its enormity!
Other sites that you can visit over the next few days with your pass are Archaeological Museum of Kerameikos, Hadrian's Library, Kerameikos and the Roman Agora of Athens 
Acropolis Museum: This is a must see! Entry costs 5€. It will take you a good 2-3 hours to go through all the floors. The glass floors which give the view of the ancient ruins are fascinating. Do not forget to watch a 10 minute film on the Parthenon and you will pretty much know the whole story after you watch this film! Also take a break and catch a bite at the Museum Café. The view of the Acropolis is stunning from here. While leaving make sure you visit the Museum Souvenir store. I picked up some really nice book magnets for myself here. :)
Panathenaic Stadium: The first modern day Olympic Games of 1896 took place here. This is one of the oldest stadiums in the world and also the only one built entirely of white marble. Go see it!
Syntagma Square: Here you will see the Parliament building and you may also catch the change of guards every hour. On a Sunday morning at11.00AM they have a more elaborate change of guards ceremony. 
Ermou Street: Walk down this street to fulfill all your shopping desires for high-end brands. Just window shop if on a budget travel! :)
Monastiraki Flea Market: Here you may buy souvenirs and other Greek stuff for cheap. Search and you will find an assortment of antiques and junk!
Plaka: This is one of the most beautiful places in Athens. The charming historic district located at the foot of Athens is quaint and filled with cobbled streets and numerous cafes, tavernas and souvenir shops. Also take a walk at Anafiotika, a tiny part of Plaka, known for its houses with white walls giving you the feel of the Greek islands within the city.
National Gardens: These are just behind the Parliament building and a good place to relax after doing all the touristy things. Grab a Freddo Cappucino.and give your feet some much needed rest!
What to Eat:
Ah! I did all my research beforehand on where to go and what to eat in Greece. Of course the famous Greek Salad with feta cheese had to be tasted. But what kept my tummy and my pockets happy was the Souvlaki which you will find on every street corner in Greece for as less as 1.5€!! It was tasty, filling and cheap... and healthy too!. Get the Greek's favourite Freddo frappe with it and you are done with your meal. Also try the Moussaka, a baked dish with minced meat and eggplant as the main course and the Baklava, phlyllo pastry layers stuffed with nuts and drenched in honey for dessert! Do not forget to try the Greek alcoholic beverage, anise flavoured Ouzo.
Also, I must mention how lucky I was to get a chance to know and have a meal with a lovely Greek family; the Amerikanous! I and Amanda were invited to spend New Year's Eve with them and wow! What a night it turned out to be! The cuisine was Greek and Cyprian and the wine was flowing! :) I was one happy girl that evening. We also witnessed the Greek traditions of bringing in the New Year at the stroke of midnight. It was truly an unforgettable experience. A big thank you to the Amerikanou family!
I then flew to the famous island of Santorini!
How I got there:
Airline: Aegean Airlines
Route: Athens-Santorini-Athens
Cost: 14500 INR for a Return ticket
From Airport to the Oia: Taxi
Cost: 25€
Where I stayed:
Museum Spa Wellness Hotel
Cost: 45€ per night for two people
Places to see:
The trip to Santorini turned out to be expensive in terms of travel as we were going in the off season when the islands are closed. But I am not complaining because it was easily the most beautiful place I have ever been to. Those white washed houses and churches with blue domes were divine! We were in the beautiful town of Oia in Santorini famous for its mesmerizing sunset. The quiet and peace that we experienced because of the off season was blissful. I don't have much to say about this place because all I did here was walk down those quaint cobbled streets, visit the nearest Katharos beach and watch the beautiful sunset across the Aegean Sea. All I can say is this place must be on every traveller's bucket list!
Helpful Tips:
The best way to see the city is by walking. So do that!
Carry a city map. Will help when you are walking.
A lonely planet book is a big big help! Get your hands on one and you will not get lost!
Do a little bit of study before you go see an archaeological site. Athens is full of ancient history and it doesn't hurt to know the history of the marvellous structure that you will be looking at!